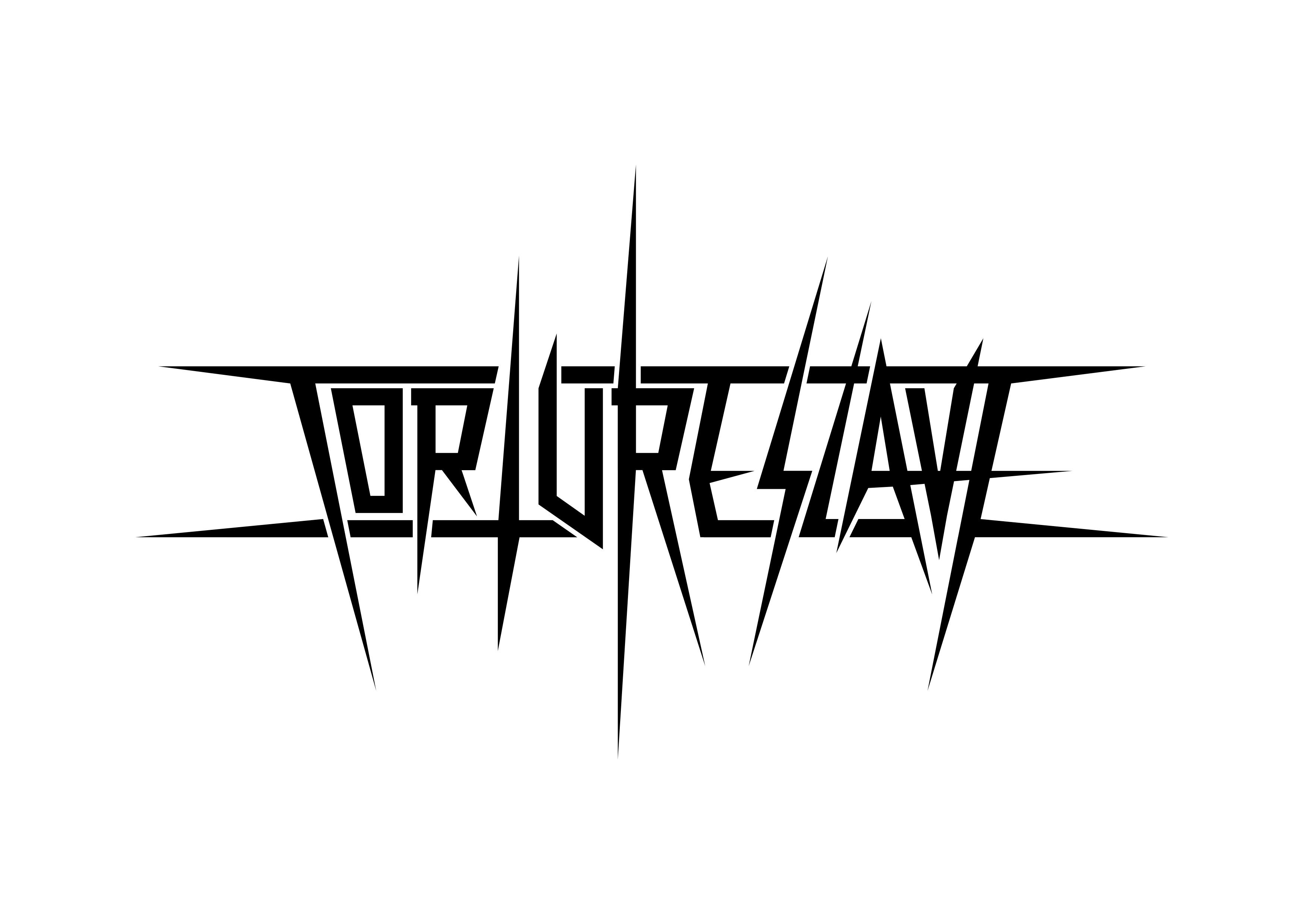 !!!THRASH METAL FROM GERMANY!!!
Welcome to the FILTHY DOGS OF METAL Webzine.
Tell us a few things about TORTURESLAVE (Members, Starting Year etc).
Our drummer Korbi started the Band as a project with two other guitarists a few years ago after his previous band Spread the Plague had broken up. During that time, half of the riffs to the songs that wound up on our 2017 Demo were created. Eventually Korbi met Lucki (with whom he actually went to school with even more years ago) at a show of Luckis Punk Band Sonic Abuse (check them out, the guitar player is from Greece!) and told him that he wanted to get a metal band going. After a few rehearsals, the two original guitarists quit because of a lack of time. That is where Toni, Michi and eventually Flo on Bass came along. We then finished the songs, wrote some new ones together, made the demo and kept going. And it's been rolling eversince.
You have recently released your album ''Tools Of Torture''. What is the Feedback from your audience as well as from the Press?
Oh, several families who aren't able to have children have approached us and asked for our sperm. That's how good everyone thinks we are. But jokes aside, for obvious reasons there hasn't really been an audience to which we could have played the album yet. That sucks but what can you do… Press-reviews have been really great so far, which makes us especially proud since we do everything completely DIY.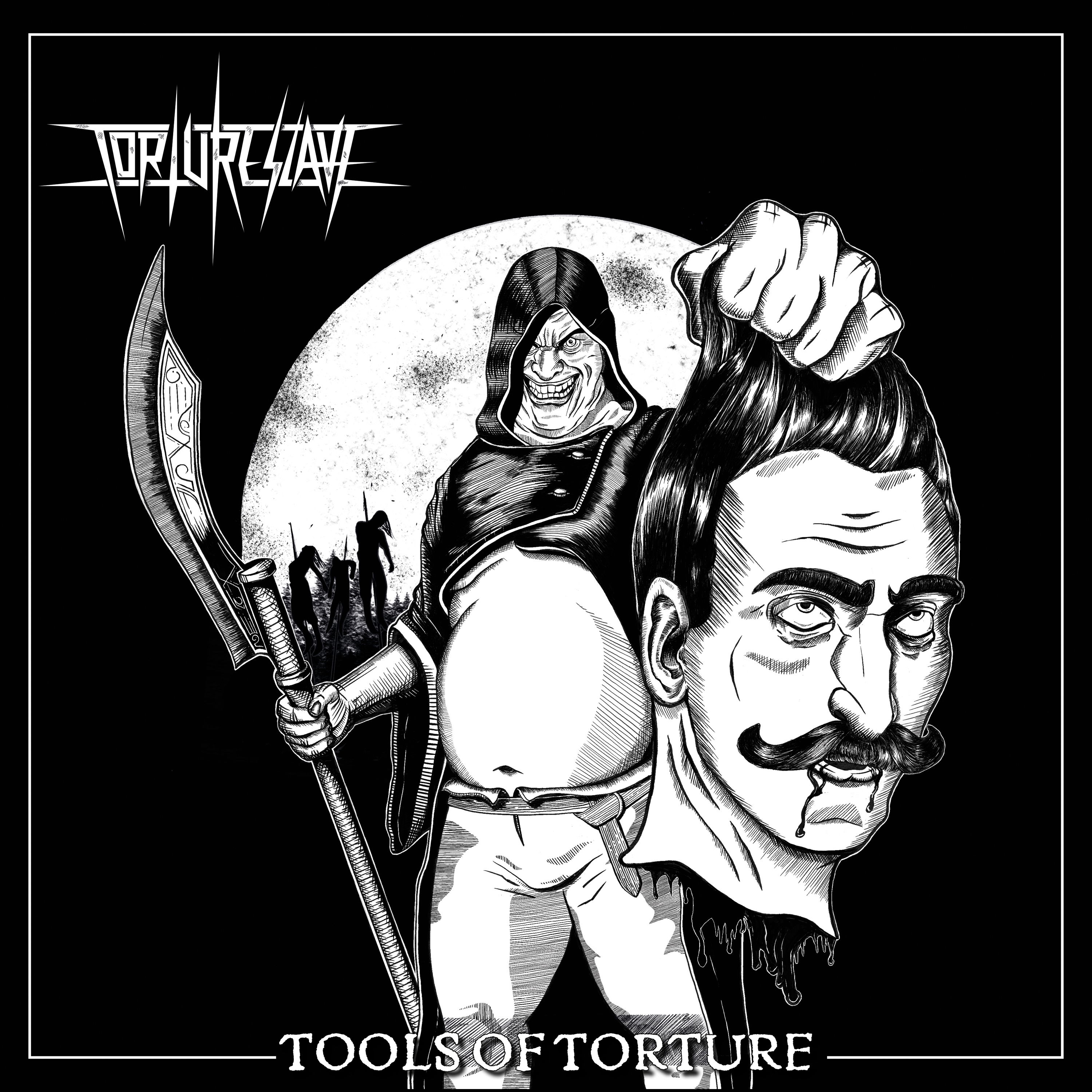 Label or DIY and why?
With labels it's sort of like with relationships. Rushing into it never ends well and if it's not the right fit it will only lead to frustration, tears and despair - haha. In the worst case you will resign, lose passion and just fade out. Noone benefits from that. So up until now, Tortureslave is a "Wolf without a pack" (which is also the title to a song on our album). Everything we did so far was completely DIY. That was exhausting at times but it has also worked really well for us so far. If we ever did join a label, the circumstances would have to be perfect for us to feel at home and be able to do our thing. And if someone came and gave us a shit-ton of money so we could all quit our jobs and spend the rest of our lives shredding away and getting hammered – we're in!
Do you prefer Vinyl, Tape, CD or Digital Format and why is that?
Vinyl is certainly the best way to consume music, period. It is a much more intimate and conscious experience when you take a record from your shelf, place it onto the turntable and then turn it around. Just putting on a playlist or shoving in a CD just doesn't give you that same feeling. Digital formats have their perks of course, especially when you're out and about. We are really glad that the times when you had to carry a Discman and a CD case everywhere are over - haha. Many people still listen to CDs though, so we couldn't avoid having the album on CD as well. We didn't make a tape though. Which kind of sucks. Tapes do have a nice vibe to them. Bands should probably make more tapes.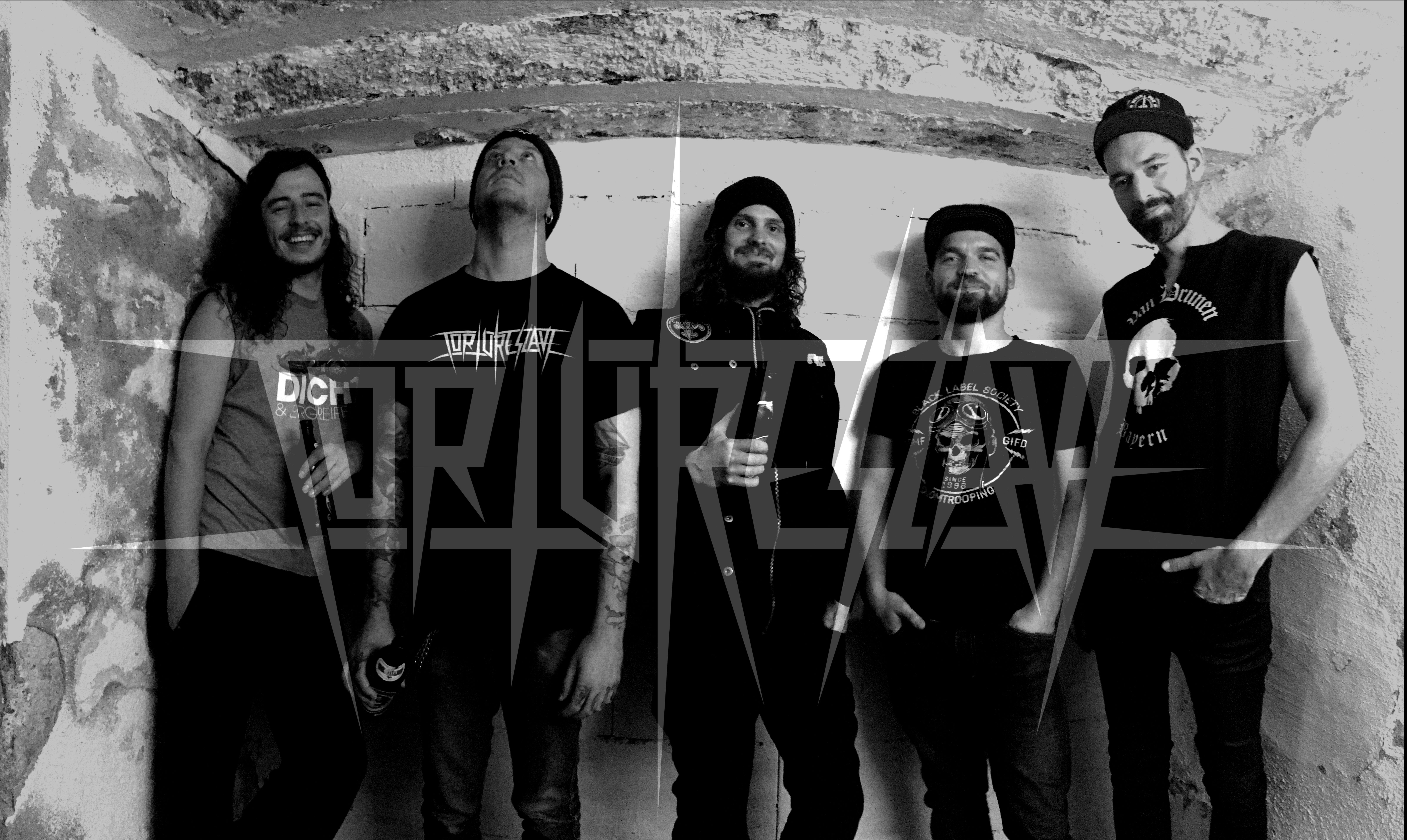 Your music style is Thrash Metal. Which are your main influences (Favourite Artists / Bands etc.)
There is great old stuff and there is great new stuff. What we can all agree on is bands like At the Gates, Havok, Warbringer, Power Trip. Other than that, everyone obviously has his own preferences and guilty pleasures. Korbi and Toni love Pantera, Lucki only likes their material BEFORE "Cowboys from Hell". Then again, he also loves Taylor Swift. No joke!
Which things, do you think, a Band should sacrifice in order to succeed? Have you ever sacrificed anything in your life for a better future of your Band?
For us it is first and foremost about enjoying ourselves. We really love doing this. Practicing, playing shows, watching other bands, being in the metal community and all that. We would never want that to go away because of any kind of pressure. One thing we definitely all sacrificed is a lot of brain cells. Thanks to the vast amounts of Maxlrainer beer that we usually consume during our rehearsals.
Describe your ideal live show as a performance Band. Have you already experienced that?
Live shows live and die with the crowd. A great crowd is not just a crowd that is simply present but one that actually cares for the music and for what you are saying. We could care less for fans who just like to bang to loud and aggressive music but are racist or misogynist assholes otherwise. The same thing goes for the bands we play with. So a perfect live show would have an insane crowd of great people who are all going crazy and a couple of other amazing bands to share the stage with us. And noone has to work the next day! Fortunately, we never had a really bad live experience so far, so we are all on cold turkey to get back on stage.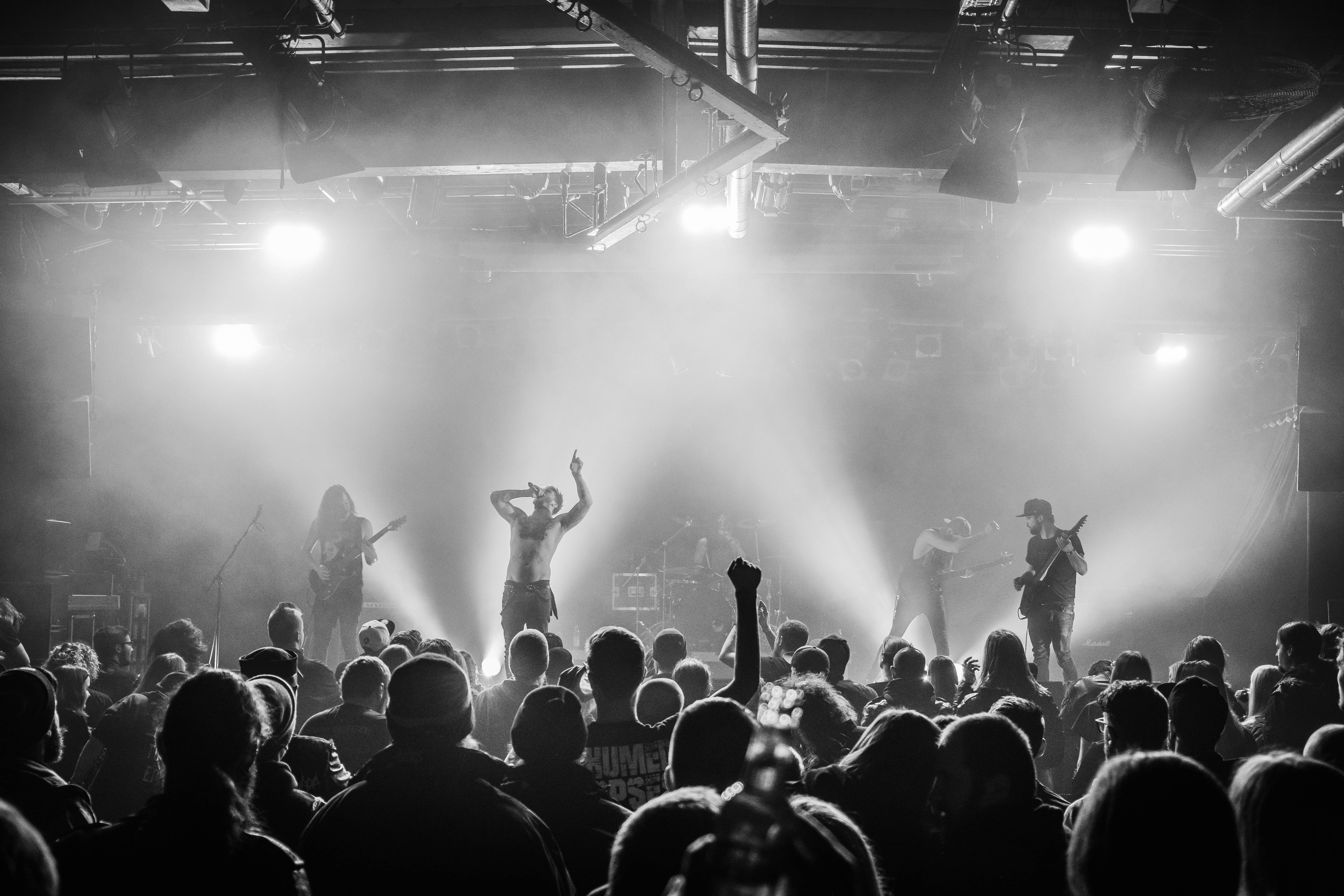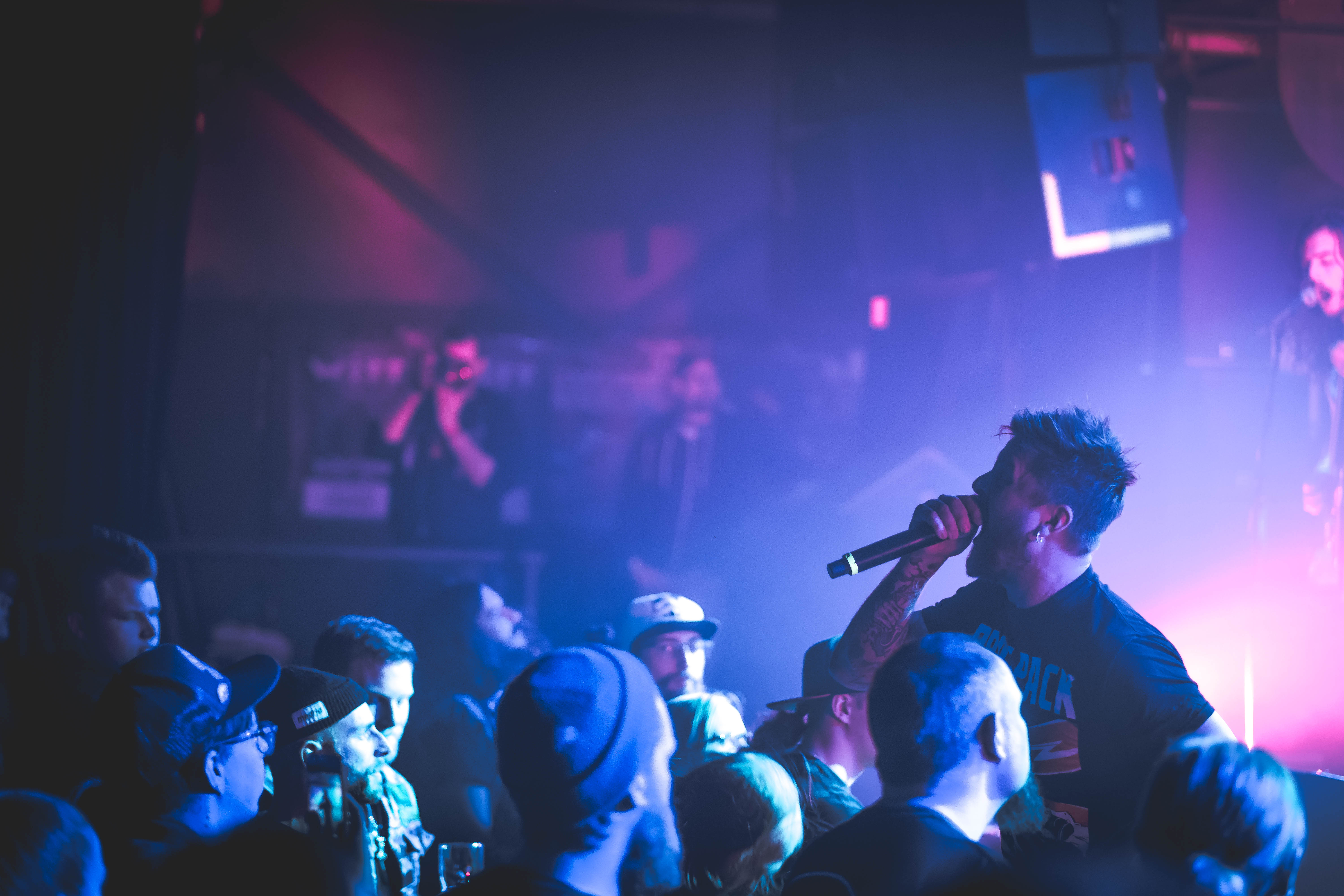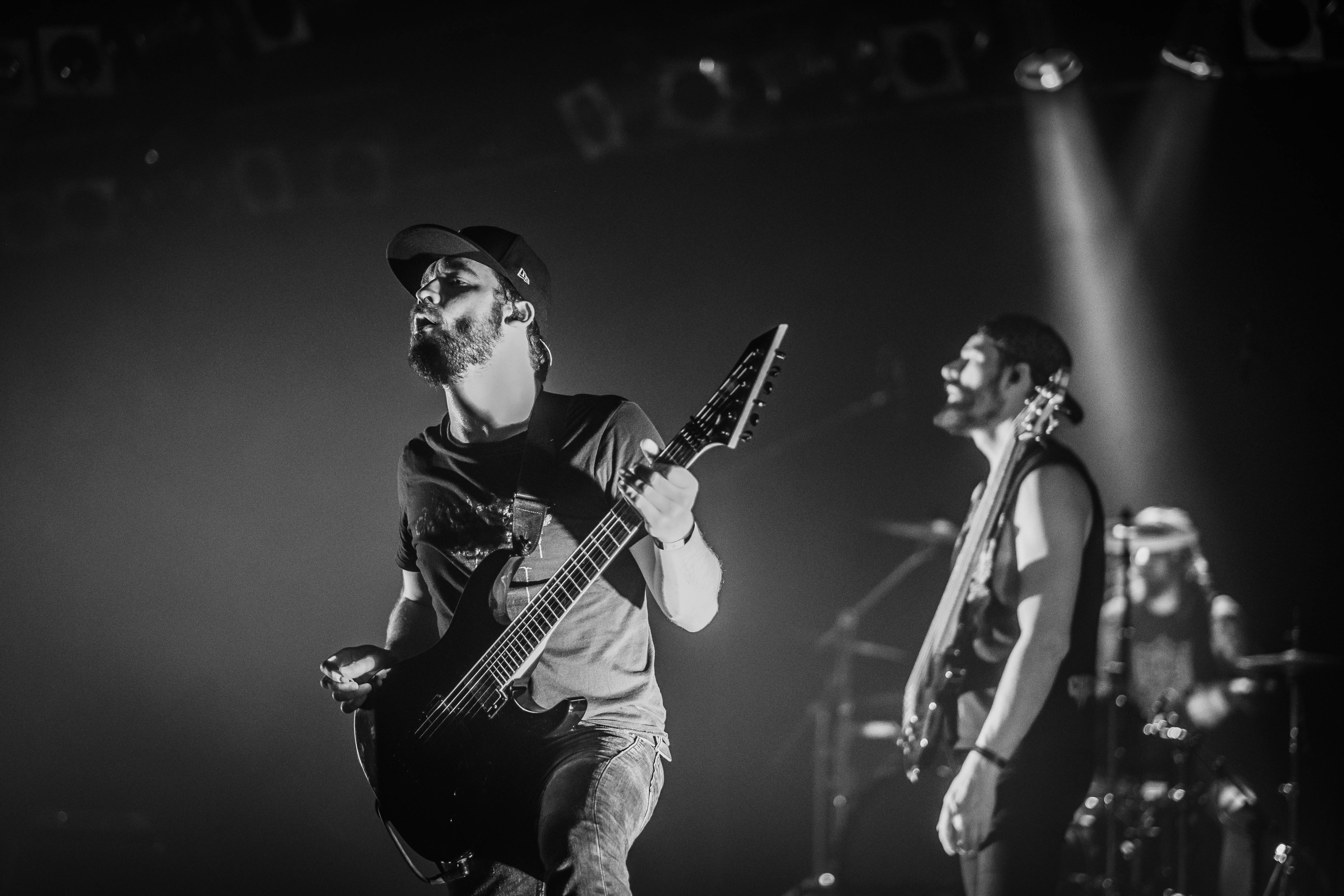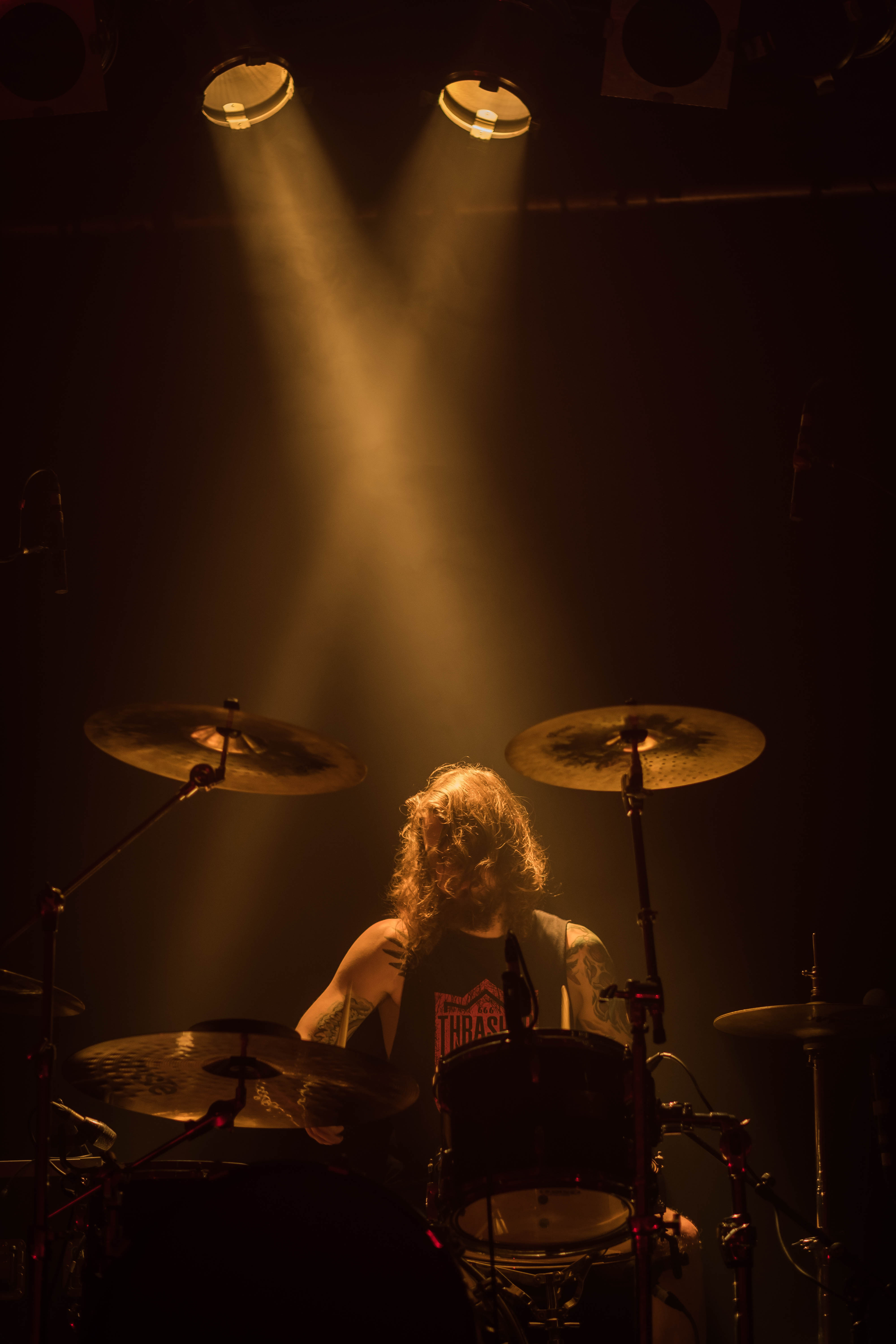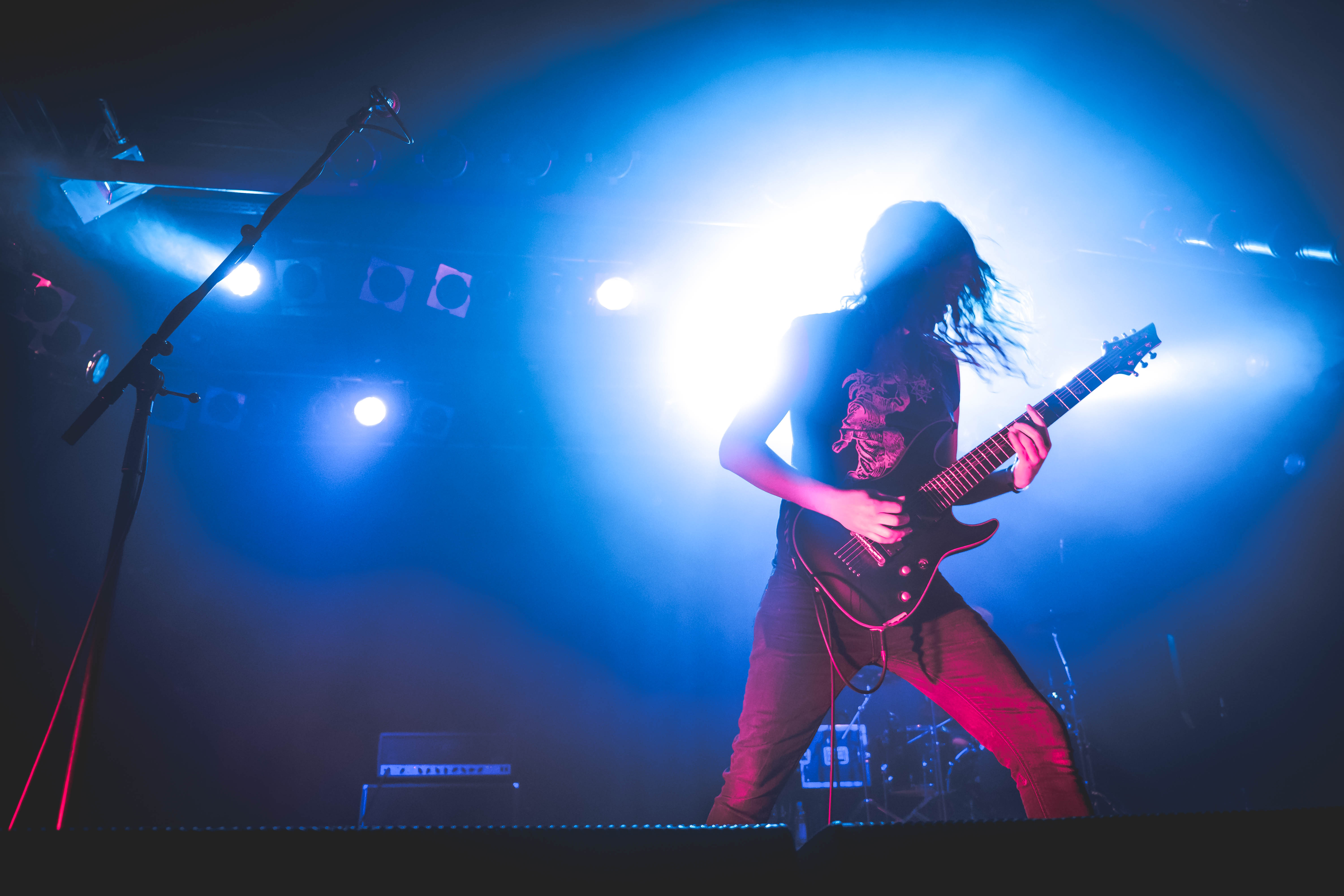 Which attributes, do you think, that a new Thrash Metal Band should have in order to gain identity and be unique?
At this point in time, no band is going to re-invent the wheel. That being said, the most important thing is probably to somehow still manage to not sound like ten other bands that have been around for a lot longer. Also you should be passionate about your music and, above all, have something to say. There is no need for more bands who are just bands because they want to get chicks and have people tell them they are the bees knees.
Do you believe that Bandcamp and other Digital Platforms help the new Thrash Metal Bands? Which, do you think, is the ideal way for a Band to promote its work?
We are on all of those platforms and think that they are all important in their own way. Just think about it, how did you come to notice us? Probably over the internet. Spotify of course is a bit of a rip off, but then again it's probably the best way to be heard on a larger scale. Bandcamp is cool because it also allows you to sell records and merch. In the end it comes down to making your music accessable to as many people as possible. We recently had a guy from Nepal contact us and appreciating our album. Fucking Nepal! That rules. Music after all is meant to connect people. Such things wouldn't have been possible 20 years ago for a small band from Bavaria.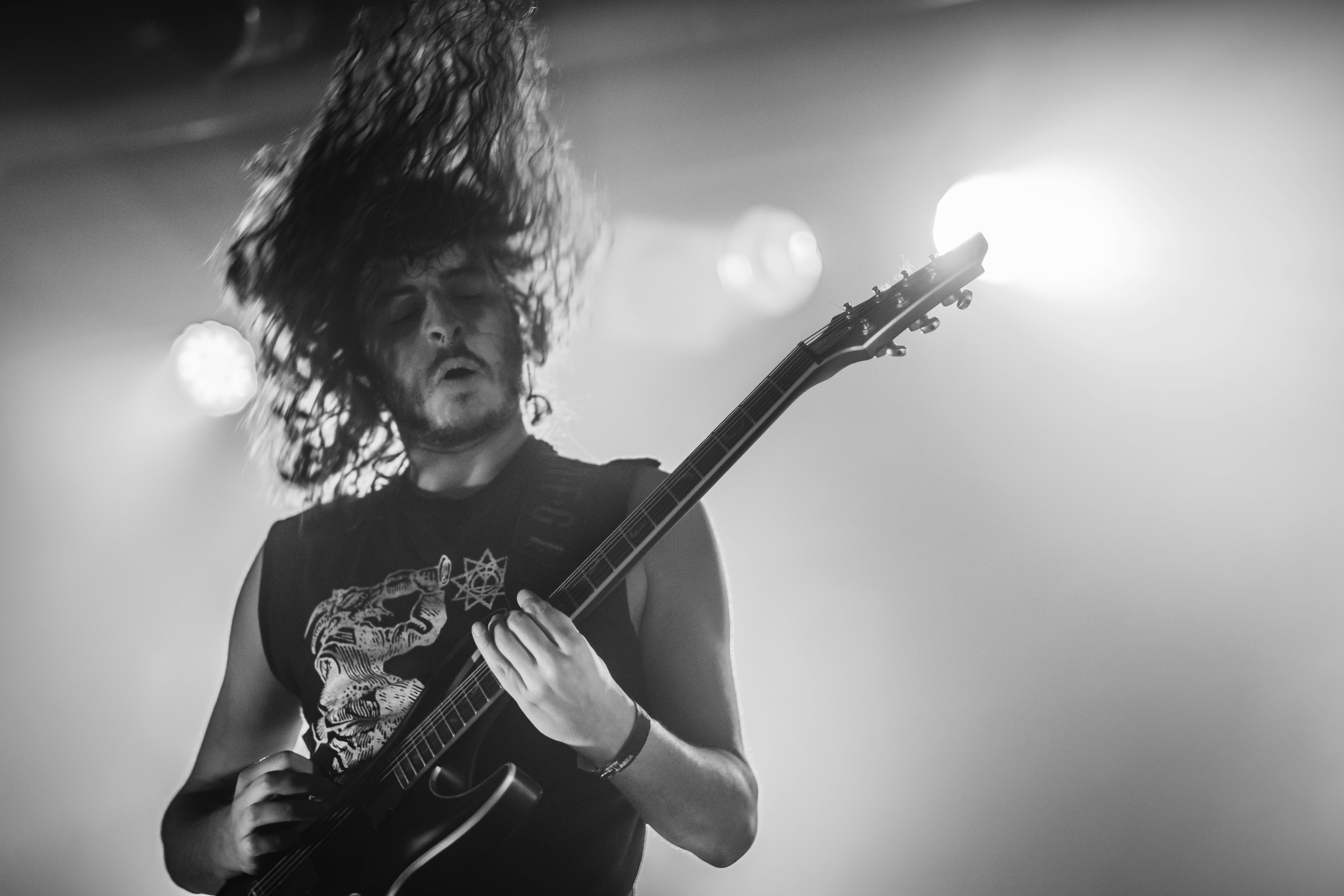 Tell us a few things about the New Underground Metal Scene in Germany (Bands, Fanzines, Webzines, Metal Clubs etc.)
Germany certainly has a good thing going at the moment. There are really cool bands like our friends from Dust Bolt or Pequod. Antipeewee, Traitor and Space Chaser kick ass. Here in Munich there is the Chaos Squad, which is a bunch of die-hard metalheads who have been promoting underground bands, local and international, for ages. Getting support and having a platform is crucial for every band after all, especially in the beginning (shoutouts to Harry!). They did a lot for us and we will never take that for granted. When it comes to venues, we are extremely fortunate to have the Backstage Munich which has been voted "venue of the year" in Metal Hammer Magazine numerous times. When there is not a pandemic happening, they have sick shows almost on a weekly basis, which is any metal fan's dream come true. They also supported us from the start and we are really thankful for the many great shows we have been able to play there.
Do you know anything about the Hellenic Metal Scene?
Lucki has been to Athens a few times and really loves it. Up the Hammers is a killer festival and Exarchia is an insane place. You guys have some amazing bands too. Suicidal Angels,The Crucifier, Mentally Defiled and Released Anger come to mind, they all rule. Also, Flo wishes to emphasize this: Firewind!
What are your future plans?
Playing a live show would be great to start with - haha. Zeroing in on the expenses we had to take to produce the album would also be a good start. Once that is taken care of, world domination is the obvious goal in the long run. Maybe we would also have our own beer again some day. Our favorite brewery, Maxlrainer, was kind enough to produce some crates with a tortureslave label on the bottles when our demo came out. Those were even sold at the beforementioned Backstage at some metal shows, which was a cool and fun way to get our name known. Most of those "Torture Hell" beers we drank ourselves though. We were never and will never be financial geniusses.
Thank you very much for your time & Keep up the good work! The closure is yours.
Malaka! Buy our album. Also, if you read this, you must make five other people buy it as well. If you don't, the guy from the cover art will come while you are sleeping and chop off your head. We are not kidding. That's how capitalism rolls ;-)
Ya mas sta makria kavlia mas!
By Steve the Filthy Dog.
TORTURESLAVE CONTACT:
https://tortureslave.bandcamp.com/
https://www.facebook.com/Tortureslaveshred/
https://soundcloud.com/user-95635562
https://open.spotify.com/artist/0d8aKPKFd0FkiONapNBgpJ
https://www.instagram.com/tortureslave_band/