!!!HORDES OF DESTRUCTION FROM RUSSIA!!!
We had a conversation with Alex Tiran. Enjoy!
Welcome to the FILTHY DOGS OF METAL Webzine.
Tell us a few things about TIRAN (Members, Starting Year etc).
Hellz! Well, if a few so let it be a few. TIRAN was formed by me in 2005 after I had to leave my previous band Black Heats due to the fact that it was practically not active. I wanted to play faster, harder, and at least just play, and not spend rehearsals discussing some bullshit things that are not related to music. My desire was shared by half of the band with which we, in fact, split off, founding TIRAN. After a series of rearrangements, the three of us were left, recording several albums and finally starting to give live performances outside of our hometown. Time passed, the musicians changed, but we continued our business, until in 2011 Moshna joined us, who at that time also finally escaped from the aforementioned band. The appearance of the second guitarist gave us much more opportunities both in the songwriting process and in the shows on which we focused in the following years, playing in the CIS countries and in Europe. During this time, we have accumulated a huge number of ideas for studio work that could no longer be contained or postponed, so even before the coronavirus made its own adjustments to our lives, we decided to take care of creating our own small studio in order to sit there for the next few years and write down everything that we have accumulated. Unfortunately, at this level Moshna left us. More precisely, not only us, the guy just got tired of all this shit and decided to give up music, doing more regular things. Be that as it may, now we are again the three of us with Father and Kate, we are full of determination to implement all our ideas and are already working hard on the material of TIRAN and our other projects in the studio.
In 2020 you have released your album ''Hordes in Poland''. What was the feedback from your audience as well as from the press?
''Hordes in Poland'' is not an album, it is just a cut from our live performances in Poland in 2019 with an unprofessional sound and appropriate atmosphere. First of all, we published these cassettes in order to capture these shows in memory, since playing concerts in Poland, the mecca of the European extreme underground, has been a strategic task for TIRAN for many years, so when it was completed, we decided to fix this moment. In addition, Moshna made a short film about this journey, in which you can see fragments of performances and tour sketches. The cassettes were issued in a limited edition and most of them were simply gifted to friends, so we did not receive any special comments in the press. There have been a few fanzines reviews, but entirely on a voluntary basis, written by the same friends.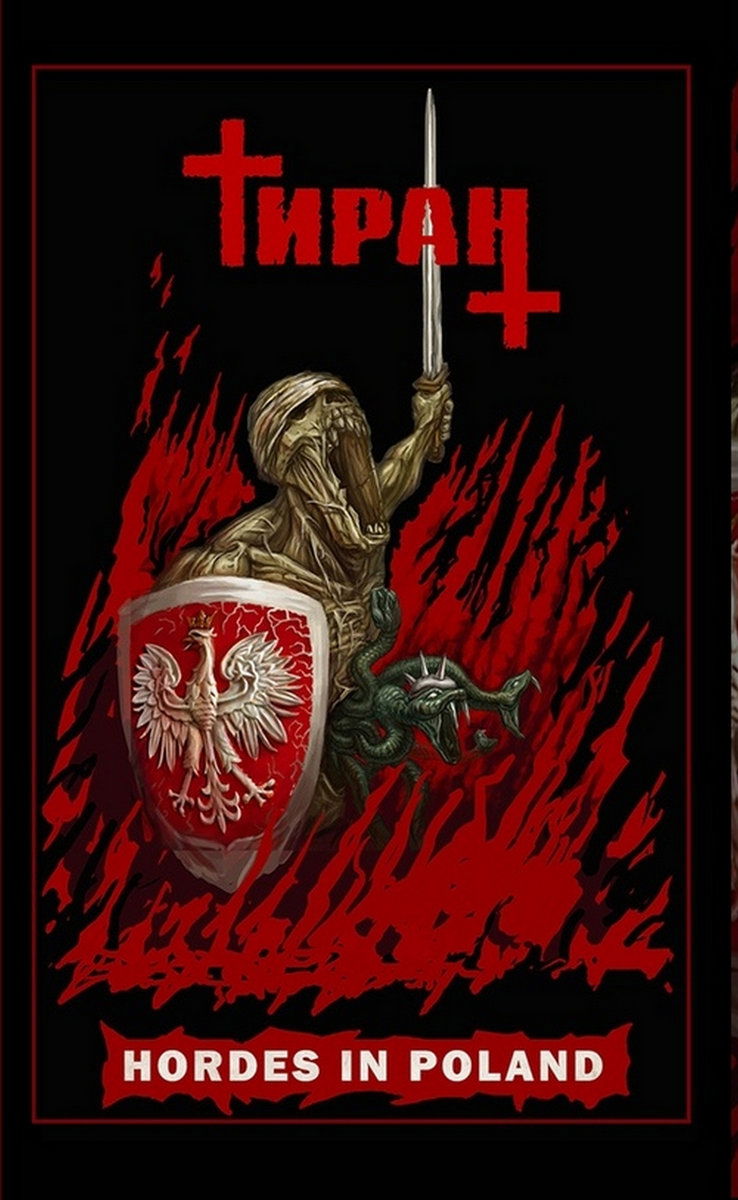 Label or DIY and why?
DIY Label, hahah! When it comes to non-commercial music, I am convinced that no one will take care of it better than yourself. Believe me, I know what I'm talking about from my own experience, and not just throwing around standard phrases and my label Wings Of Destruction is a direct proof of this. I decided to create it after the first TIRAN records were released on different labels and I was completely dissatisfied with their work. I had to buy CDs from a label and distribute them myself, then I had a question - why do I need such a publisher? On the other hand, the presence of a label also plays an important role, since other labels will be much more willing to communicate with a representative of a label who has at least some back catalog in his pocket than with a band that has only their own records on the topic of the same trades. My label is completely unprofessional, but during its work I have accumulated a sufficient number of contacts and connections that allow me to distribute both my releases and releases of friendly projects published on it and completely not to give a shit on the commercial component of this issue.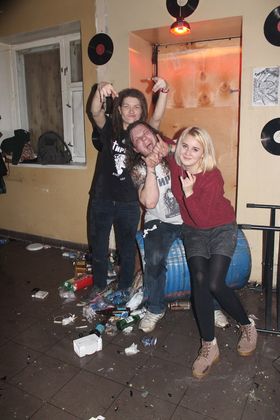 Do you prefer Vinyl, Tape, CD or Digital Format and why is that?
Of course, like many music lovers and collectors, I prefer analog media. In addition to the warmth of their sound, there is something mystical in the very listening to music on them, the ritual turning of records or cassettes creates the effect of completeness. I also have a large number of CDs in my collection, which are also the main format that Wings Of Destruction publishes. They, in turn, are very convenient for both storage and mailing, compact and not heavy. I have only one complaint about them - their capacity! In the era of CDs, when they practically ousted all other media from the music market, many performers were able to cram up to 80 minutes of music on their albums, but let's be honest, only a few ones can keep the listener filming for such an amount of time, the rest only fill it with all kinds of nonsense, but these are nuances. The digital format also has its advantages and I do not think that it was what killed the music, as many apologists of the old school believe, it is only about the listeners. Until there was the Internet with its free access to everything, there were pirates who made unofficial editions of vinyl, CDs, cassettes, and bands did not get anything from it in the same way. Therefore, I do not see any problems with this now. If you like the album, you can buy a digital version of it and listen to it whenever and wherever it is convenient for you, since they are quite inexpensive even for a student or employee - a year of efforts of the whole band can now be bought for the price of a bottle of beer. If you want not only to listen to music, but also to feel it, buy a CD or a record and enjoy replenishing your collection. And if you want to steal someone else's work - go ahead, it just remains on your conscience, and if you don't need it, then I see no reason for someone else to worry about it.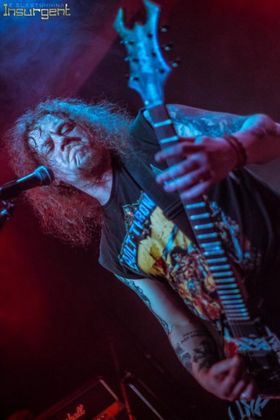 Your music style is Thrash Metal. Which are your main influences (Favourite Artists / Bands etc.)
The style of our music was influenced not only by thrash metal, although it is just as silly to argue that it prevails in it. It just happened that at the moment TIRAN was formed, I found myself on this very wave, on a wave of pure and undisguised aggression, which had to be given an outlet. This genre elevated to the absolute things that at that time seemed fundamental to me: speed, technique ... This style is very narrowly focused, so many bands that created it sooner or later deviated from their principles, striking experiments from which many fans began to spit, shouting that this is "not the same." But you must admit that the bands that from year to year release the same album without departing a single step from what they have succeeded, over time begin to look just ridiculous, drowning in self-plagiarism. I really like the experiments of some thrash metal bands, for example, I am absolutely delighted with Kreator and Sodom of all periods, these guys felt that they had to do something more and did it honestly, so everything worked out for them. Oh yes! Perhaps the most important distinguishing feature of thrash metal is honesty with oneself. From this point of view, I have always been on the side of thrash metal and this feature influenced my vision of music many years ago and continues to influence to this day.
Which things, do you think, a Band should sacrifice in order to succeed? Have you ever sacrificed anything in your life for a better future of your Band?
Hahah! It depends on what you mean by "success"! Popularity and rotation or respect in a narrow circle of the same crazy fanatics like yourself? Although, it seems to me that in both cases you will have to sacrifice, if not all, then a lot. Music, like any other kind of creativity, is like a jealous woman. You can't do her and anything else. More precisely, you can, of course, but then her attitude towards you will be appropriate. You know I hate music, that fucking bitch ruined my whole life, hahah! I don't have a "normal" job, I don't have a "normal" family and "normal" friends, I don't have any "normal" life at all, but all because I do this shit. I give her everything, my time, my money, my nerves ... and you know what? It seems to me that I am happy, no matter how stupid it may look from the point of view of a "normal" person, haha!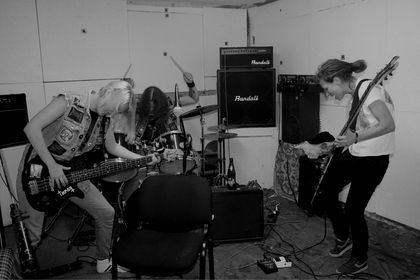 Describe your ideal live show as a performance Band. Have you already experienced that?
I think that many of our shows, with rare exceptions, can be considered ideal. The fact is that when we go on stage we have only one task - to make a great show and give our all 666%, even if we have to die for it! The only exceptions are those cases when one of us does not calculate the strength and dies before the start of the performance, hahah! There have been such cases, but when this happens, it also looks pretty funny. At one of the last performances with Moshna, he got so drunk before the show that he had to practically be taken to the stage, but after a couple of cans of beer he began to show signs of life and although he could not play his parts normally, his jumps over drums and filigree the falls were more spectacular than ever before, hahah!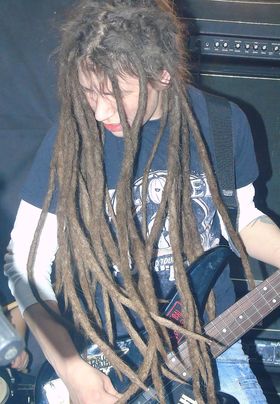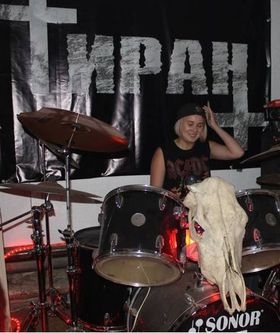 Which attributes, do you think, that a new Thrash Metal Band should have in order to gain identity and be unique?
Absolutely none. I believe that everything that could be thought of in heavy music has long been invented and we no longer have a musical revolution in this area. For more than 20 years, no one has been able to offer anything completely new to impress and still remain within the framework of rock / metal music. The last was System Of A Down, which mixed alternative rock with jazz and Armenian flavor, polishing it all up with a theatrical presentation. This applies to the broad concept of rock music, in certain genres things are even more modest, so all new bands can only play for their own pleasure, love what they do and do what they love, following the traditions and code of the underground.
Do you believe that Bandcamp and other Digital Platforms help the new Thrash Metal Bands? Which, do you think, is the ideal way for a Band to promote its work?
As I said above, I am a supporter of real physical releases and do not consider digital platforms to be the ideal way to distribute my music. But, nevertheless, I will not deny their effectiveness either. TIRAN is represented on most digital platforms and indeed we have some sales on them. For the label's releases from these sites, we only use the bandcamp, since there is an opportunity to sell not only digital, but also physical releases. In any case, I don't think that there are bad types of promotion, so if there is an opportunity to convey your creativity through some digital platforms and there is a desire to do this, why not?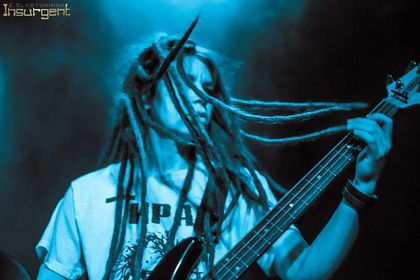 Tell us a few things about the New Underground Metal Scene in Russia (Bands, Fanzines, Webzines, Metal Clubs etc.)
New? Again "New"? Hahah, it seems to me that it is high time to get used to the fact that there is no "New" and there cannot be, and when I meet this prefix, reading about some bands or labels, it only makes me smile. Heavy music has overcome its crisis and is gradually returning to the underground, where it came from, but this process cannot yet be considered complete either in Russia or anywhere else. Not all the old heroes have died or laid down their arms, and as long as they remain living legends, no youth will have a chance to become even their worthy followers. Therefore, all that we have now is the remnants of the old school movement, which continues to do its job no matter what. In Russia there are still a sufficient number of very cool bands, I will not give their names so as not to offend anyone, but I could list all of them for quite a long time. The situation with labels, fanzines or ideological clubs is somewhat worse, they can literally be counted on the fingers of one hand, but so far they exist and are still trying to actively interact with musicians, supporting the movement. And if we have "new" bands or projects, then, as a rule, it is enough to look at who is behind them and you will see the same old guard dudes, which decided to change the name or have some fun by recording something else that does not fit into the framework of their main bands.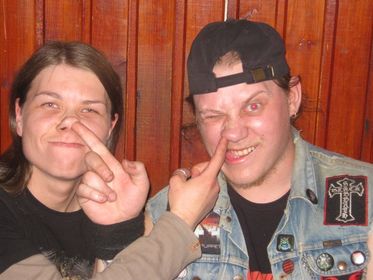 Do you know anything about the Hellenic Metal Scene?
In fact, if we put aside big names like Septic Flesh, then I can hardly remember any specific names, sorry. But really, I periodically meet bands from Greece in the underground, did a few trades with Greek labels and I know that some Greek underground groups are even published on Russian labels. Are there any bands from Greece that I should pay special attention to?
What are your future plans?
Work, work and work again! We bought equipment for the studio not just to throw the money! We'll stock up on beer, bring the funny whores and barricade ourselves in the rehearsal room to shoot back with new releases from the corona zombies!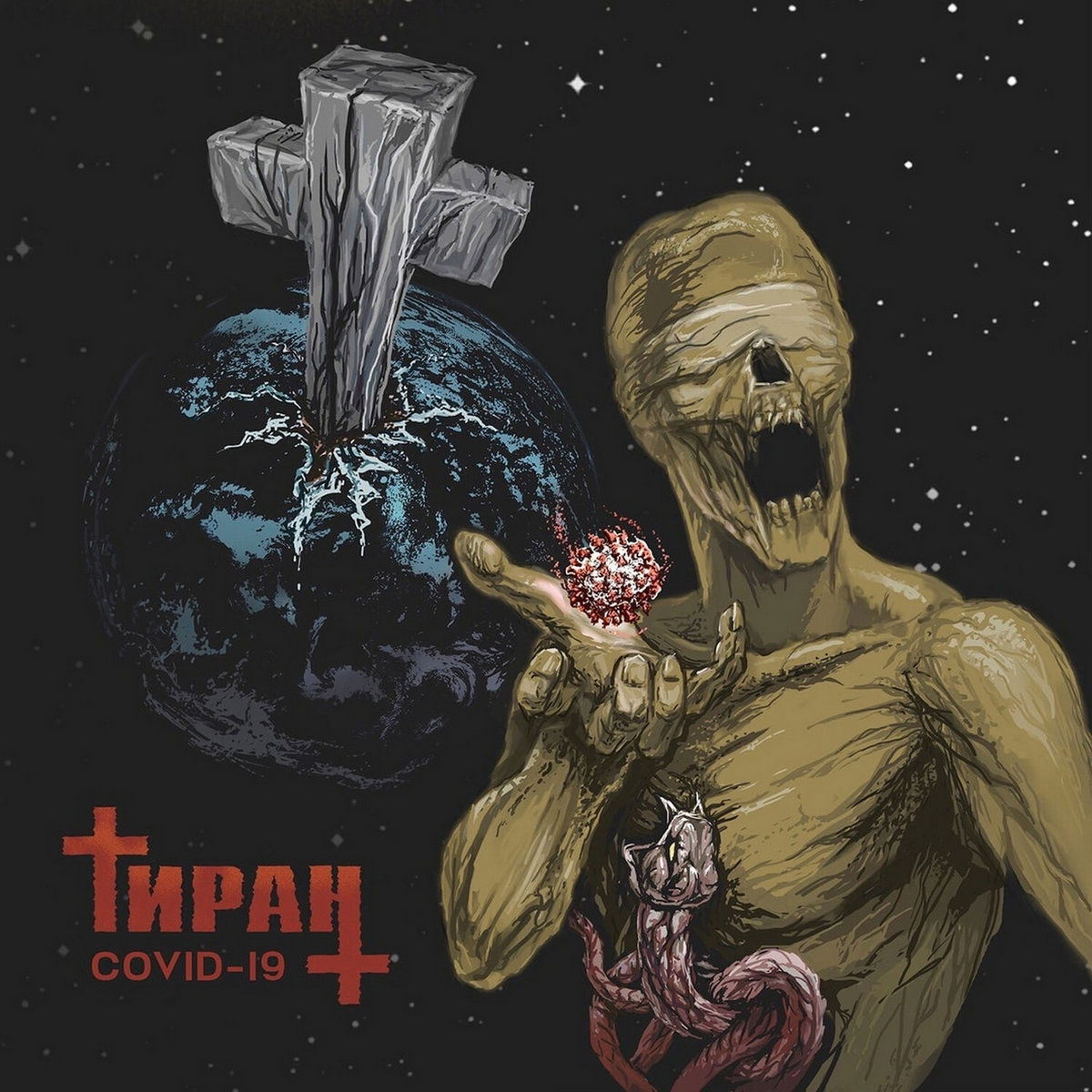 Thank you very much for your time & Keep up the good work! The closure is yours.
Thank you for your questions and for your attention to our band! We will try not to disappear from view, and you please don't forget to listen to good music, respect the work of other people and be sure to wash your hands before eating! Fucking amen!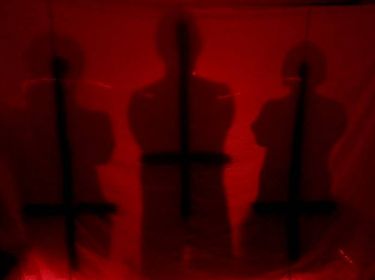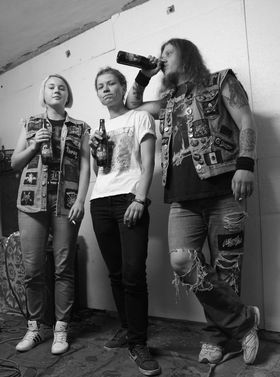 By Steve the Filthy Dog.
TIRAN CONTACT:
https://www.realrocks.ru/tiran/
WINGS OF DESTRUCTION PRODUCTION CONTACT:
https://wod-prods.jimdofree.com/
https://wingsofdestruction.bandcamp.com/merch
https://www.discogs.com/label/262997