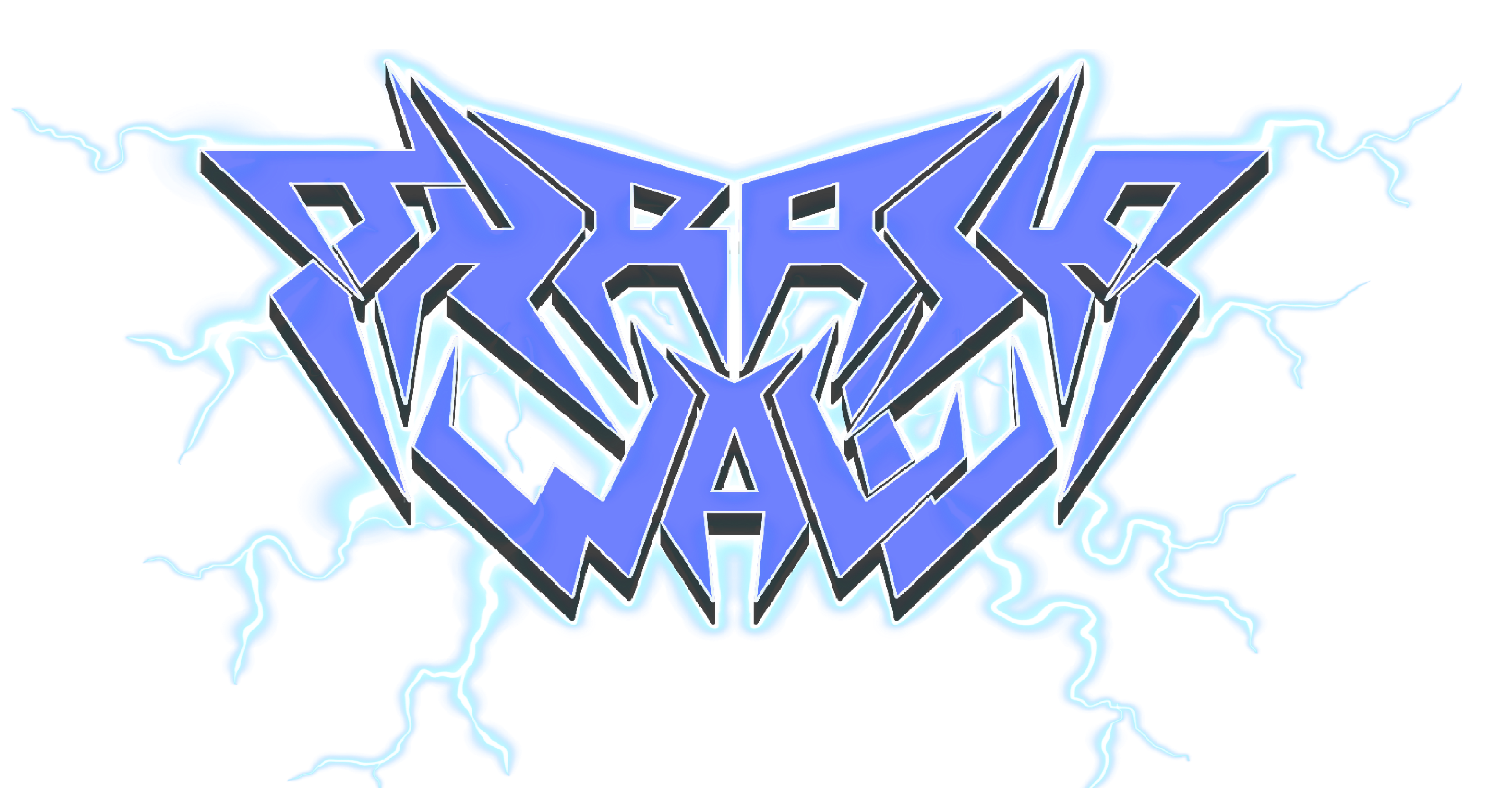 !!!THRASH METAL MANIACS FROM PORTUGAL!!!
Welcome to the FILTHY DOGS OF METAL Webzine.
Tell us a few things about THRASHWALL (Members, Starting Year etc).
Hello there Stavros and all of you Thrash Metal Maniacs, we are ThrashWall, Thrash Metal band from Évora, Portugal.We started this journey in 2015, but only in 2016 we went on stage and since then we are committed to express ourselves by the glorious art of the Thrash Metal, bringing our beliefs and inputs to our music.The lineup has been the same all these years, we had another guitarist for a short period of time and later in 2019 we were been joined by our friend Nelson Coelho to fulfill the role, most recently, our bassist Márcio left the band but the job was fulfilled by our friend João.

ThrashWall are;
Luís Rodrigues (Vocals)
Gonçalo Branco (Guitars)
Nelson Coelho (Guitars)
João Martins (Bass)
Garras (Drums)

Past members;
Flávio Inocêncio (Rhythm Guitar) (2016-2017)
Márcio Gonçalves (Bass) (2015-2020)

You have recently released your album ''Thrashwall''. What is the Feedback from your audience as well as from the Press?
We were very surprised at how well the people reacted to our music, both fans, community and press, we never expected this kind of reception to happen so fast which we are very grateful for. Many people from all over the globe are talking to us and support us saying that they love our music, buying merch and asking for more music written by us, that's kind of the dream you know!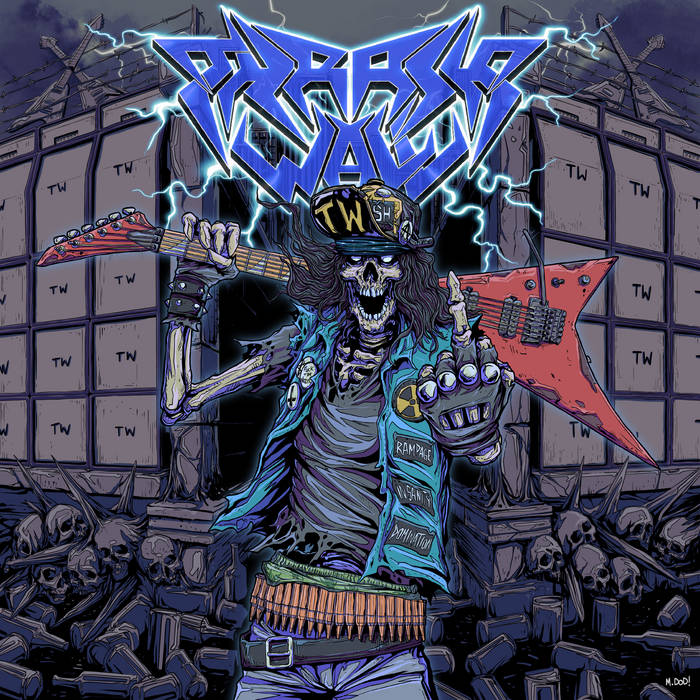 Label or DIY and why?
In our case, we always had done things the DIY way, but fortunately, through the underground scene and mutual friends, Pedro Junqueiro (Firecum Records), noticed and liked the band, and got in touch with us to make the proposal of releasing our debut album. We believe that even in a dying world where half of it is trying to fuck another half, there are still people that know and believe in the underground scene, and make things happen not for the profits, but for the true spirit and keeping the flag up, spreading the word for all the corners in the world. We were lucky to find one person of this kind, probably if he hadn't noticed us, things would be done in a DIY way as usual, in most cases is the as usual, which, in most cases, is the best option. Fortunately, at the current times, in times like this, everyone has access to many tools to promote and manage a band and its music.
Do you prefer Vinyl, Tape, CD or Digital Format and why is that?
Every format has its own particularity, depending on the personal tastes too, but essentially, with the help of the label, we have released our album in all those formats. Listing the album on formats such as Vinyl or Tape, as it went through a different mastering, it sounds like we are listening to a more pure and raw sound that makes you feel like the band is playing in our room. The digital format offers you every single detail of the mixing, especially with modern mixing and mastering or even through remastered versions. All these formats have a different particularity and every one of them should be appreciated in its own way.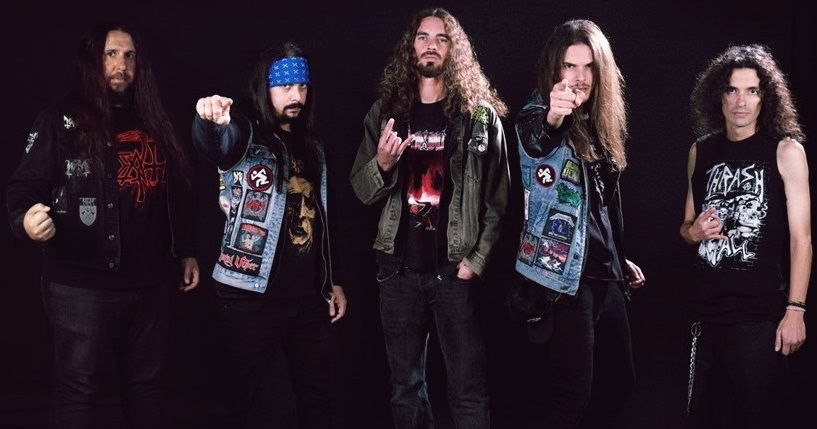 Your music style is Thrash Metal. Which are your main influences (Favourite Artists / Bands etc.)
Our major influences stands between the old school Thrash Metal bands and the new wave of Thrash ,we could name Sepultura, Megadeth, Exodus, Anthrax, SOD, Forbidden, Kreator, Tankard, Destruction, Violator, Deathraiser, Gama Bomb, Crisix, Angelus Apatrida, Municipal Waste, Toxic Holocaust, Dr. Living Dead, Suicide Angles, Chronosphere and so many others from the past and present, these are but a few names that crossed our minds right now
Which things, do you think, a Band should sacrifice in order to succeed?
Have you ever sacrificed anything in your life for a better future of your Band?
Of course man, we are playing in the underground league. No one should participate in a band like this, or many other similar styles, and expect things to be easy, many sacrifices have to be made to achieve success with your work. We all have jobs, in most of the cases we have to sacrifice vacations days to go to a gig/tour, or asking permission to skip work hours, the free time that we have for ourselves is mostly spent with band tasks, which makes it a little bit difficult to enjoy things as much as time with the family and friends or any other activities. But this is what we had chosen to do, in the end, it is not a sacrifice, because the joy of having our work properly done and having others enjoy it, compensates all the hours, all the sweat, all the tears and all the blood of doing it.
Describe your ideal live show as a performance Band. Have you already experienced that?
It was to be "Good Friendly Violent Fun" just like the great EXODUS say, with lots of mosh/circle pits, stage dives and so on. The only way to understand and connect with the audience is to feel as if we were one, without the mosh and other crowd reactions, we would feel displaced. During some of our concerts, this connection did happen, and we hope to repeat that very soon again.
Which attributes, do you think, that a new Thrash Metal Band should have in order to gain identity and be unique?
Everything that we do comes straight from the heart, and we do things the same way that we like to see in other bands that share the same spirit. Nobody's here is trying to invent the wheel, but the personal tastes of every element of the band and their approach give a unique touch to the music in terms of its composition. Staying true to your roots is an effective way to bring the output that you want, but it shouldn't be forgotten that music, like any form of art, is free, and sometimes new approaches need to be tested, even the very core of it. Being honest with yourself and making things the way that you feel and will make the experience always feel like it's the most honest, true and unique way to do things.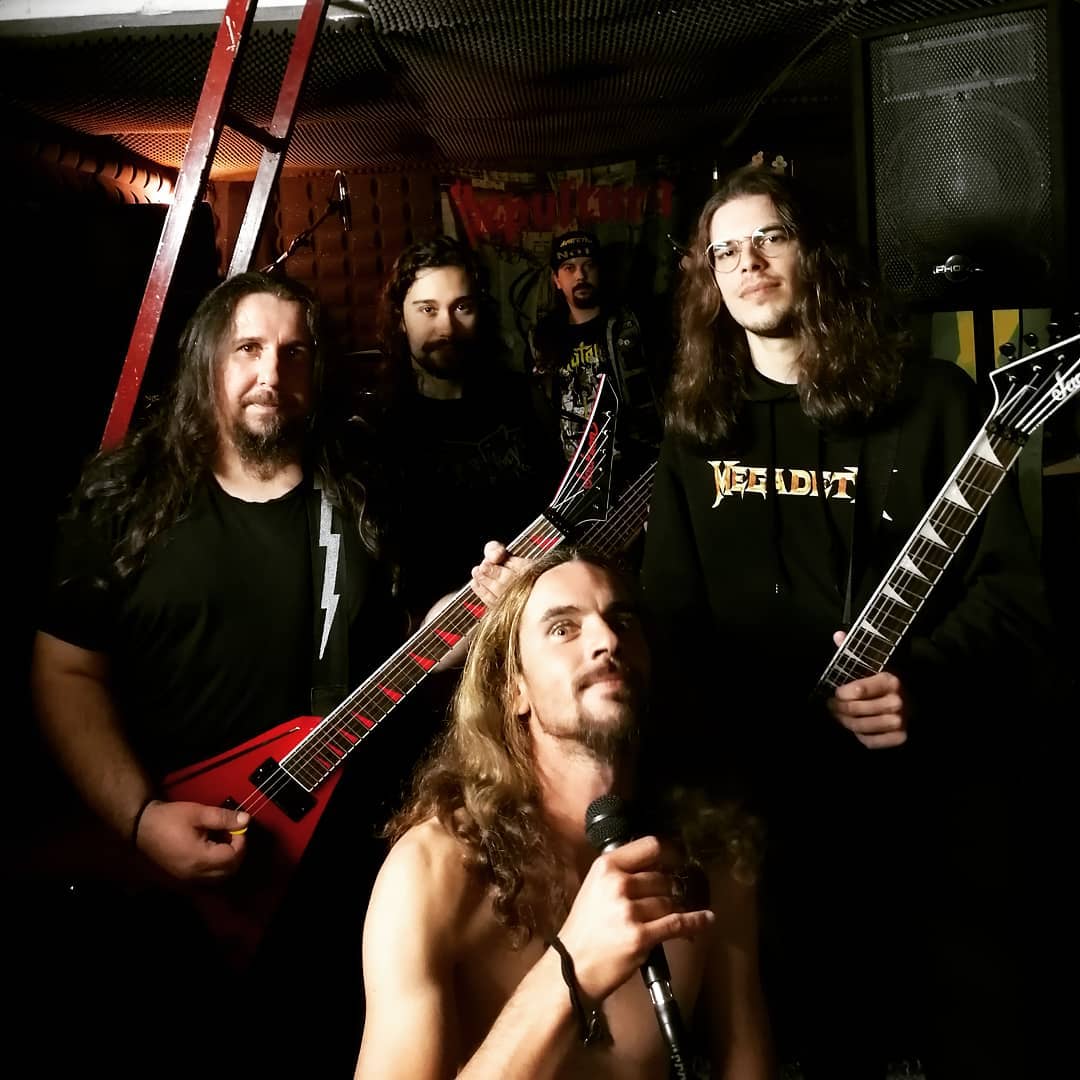 Do you believe that Bandcamp and other Digital Platforms help the new Thrash Metal Bands? Which, do you think, is the ideal way for a Band to promote its work?
Every Digital platform is a great help for any band nowadays because unlike the old times, it offers you the possibility of sharing your work around the globe and we are thankful for that.The platform that has helped musicians the most is, at the moment, Bandcamp, as it is possible to sell your music and merch there, allowing us to keep the majority of the profits, while still being a sustainable platform. Accompanied by that, social networks help channel fans to the respective pages of the digital platforms (YT, Spotify, iTunes etc...)
Tell us a few things about the New Underground Metal Scene in Portugal (Bands, Fanzines, Webzines, Metal Clubs etc.)
Portugal is a small country but it has a large and solid underground scene. In some places with more inclination to Hardcore and in other to Black/Death Metal styles, and fortunately it is a country with a lot of excellent bands like our brothers Diabolical Mental State, Medo, Prayers of Sanity, Besta, Jarda and our town mates Mindtaker, which we have a guitar player in common, just to name a few name, because there are so many other and, unfortunately, very underrated. Regrading Clubs, fortunately there are a bar/pub or even a fest in every corner of this country that we can go and enjoy good show, national and international, the most known portuguese clubs are, RCA (Lisboa), Barracuda (Porto), Sociedade Harmonia Eborense (Évora), Bafo de Baco (Loulé) and so many others, which are making a great effort to keep themselves afloat during this pandemic situation, the same applies to fests like SWR Barroselas, Vagos Metal Fest, Moita Metal Fest and Faro Alternativo and many others around the country. During the last few years, we have been noticing a significant growth of Webzines, Podcasts and Vlog channels related to the underground scene, not only here in Portugal, but worldwide as well, and they have been bringing so much information and knowledge about what is been done in each country or WW, for example the guys from "Caminhos Metálicos", "Look Mag", Tiago LP from "Underground Tuga" and the guy from the south "Manifesto Suburbano" have dedicated time to cover the underground festivals and gigs with interviews with the musicians and promoters.

Do you know anything about the Hellenic Metal Scene?
The two bands that we know and have been an influence are Suicide Angles, Chronosphere, two great bands that sound great and inspiring, as our countries are similar and have many subjects in common, such as the social/political situation, that we both had to shout it out loud.The things we are mad about and the situation of both countries is very similar and the screams of agony and despair are the same.We hope to have the possibility to go there and meet the scene with our own eyes, and of course, be a part of, and spread our word.

What are your future plans?
We eagerly hope that this pandemic situation goes away as soon as possible, and that the population can be safe again, so we get back on the road to play live and have the opportunity to present the album to everyone out there, touring if possible and continuing to write new songs and make them available on a new album very soon.

Thank you very much for your time & Keep up the good work! The closure is yours.
We would like to thank you very much for this 'chat' and also to all of our fans for their huge and tireless support!! We hope to continue to make music that inspires and makes you proud! We love you and are eager to see you live in the mosh pit! Thrash Till' Death!!
By Steve the Filthy Dog.
THRASHWALL CONTACT:
https://thrashwall.bandcamp.com/releases
https://www.facebook.com/thrashwall
https://www.instagram.com/thrashwall_official/