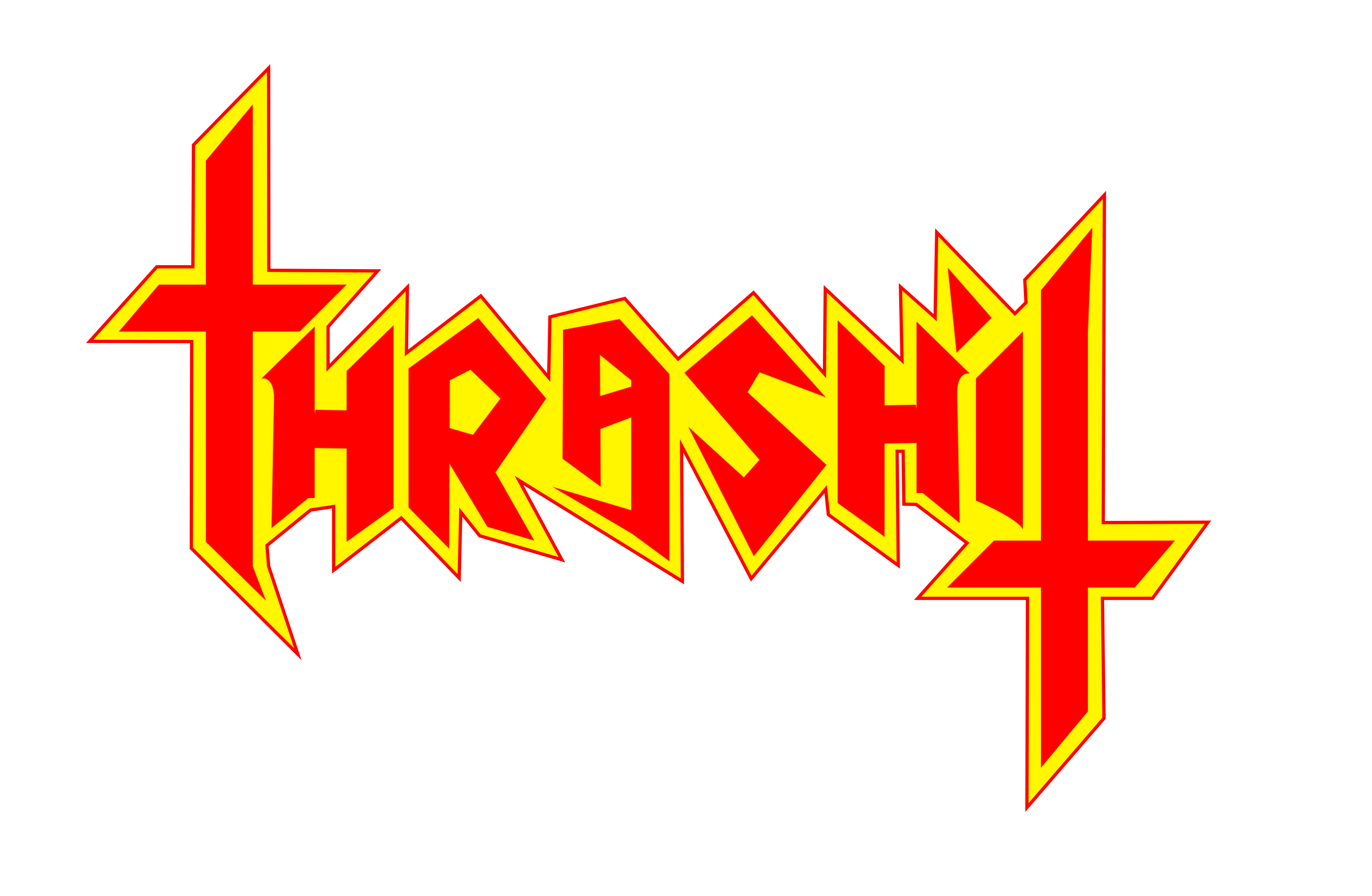 !!!THRASH METAL FROM MALAYSIA!!!
We had a conversation with Jorn (Vocals/Guitars). Enjoy!
Welcome to the FILTHY DOGS OF METAL Webzine.
Tell us a few things about THRASHIT (Members, Starting Year etc).
Let's make it simple way introduction, we are originally from Malaysia I'm Jorn the guitarist/Vocalist. I also handle the answer your question here! Beno as lead guitar, Matz as Drummer and Rulz as Bassist. Short Introduction about us, THRASHIT was formed in 2010 in Kuala lumpur Malaysia. earlier 2010 was idea combination Malaysian and Australian with our previous original lineup.

You are going to release your new album ''Chaos Of Fear''. Tell us a few things about this project.
Yeah ''Chaos of Fear will release on 25th October 2021! few things the main point would like to share here. we have to postponed many times the recording session due to this pandemic situation. most of the tracks was created since 2018 to 2020. which is finally started recorded in Dec 2020 to early 2021. 'Chaos of Fear' album more serious in writing music production, compare to our previous material neckbangers 2014 and kaiser of evil – 2016. but still the same direction. ''chaos of fear with mixture of thrash, heavy, speed and blackend.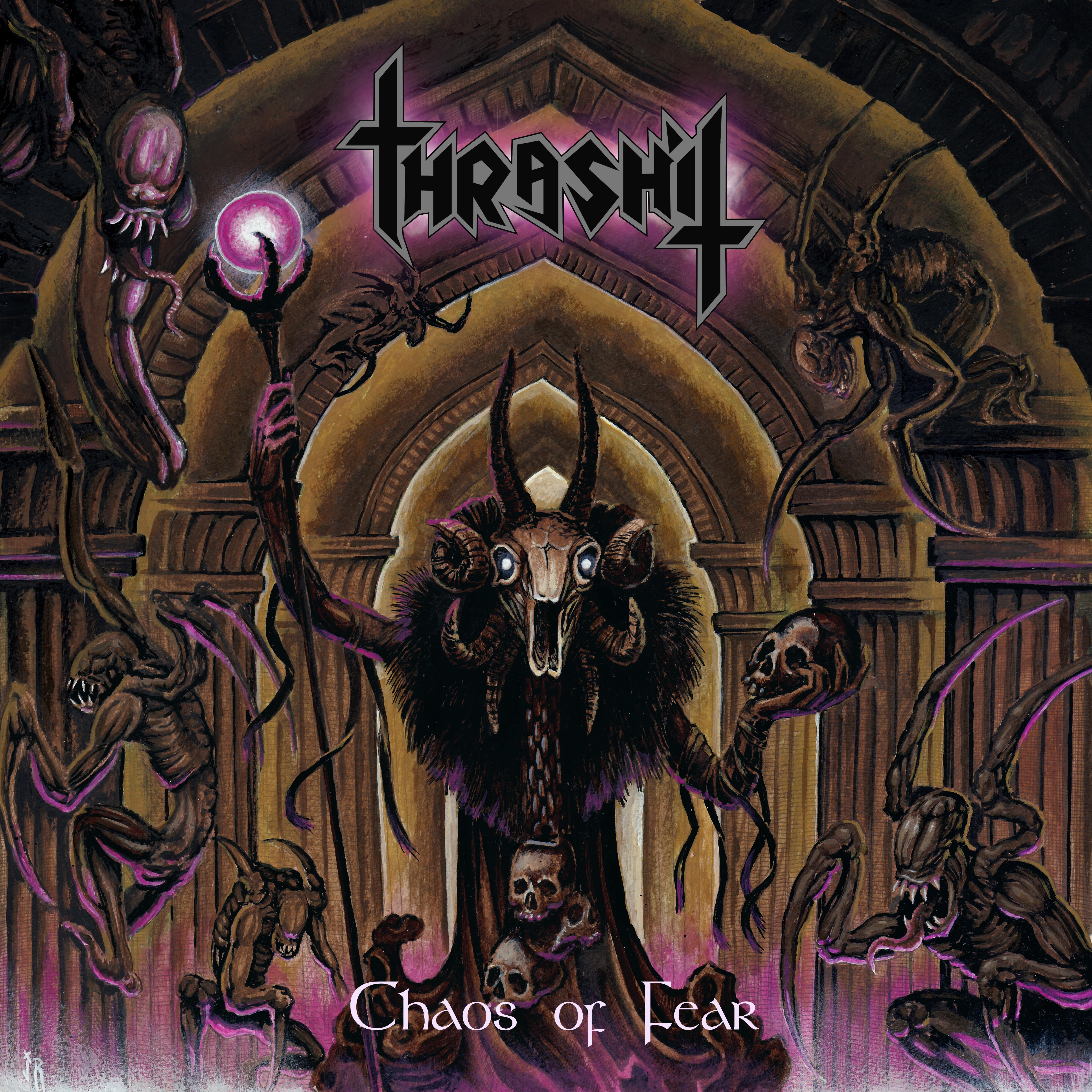 Label or DIY and why?
Off course with our current label witches brew from Germany. we have work together with the label since 2016, I know her personally and we have meet each other's at festivals in Germany. we have very good relationship with the owner of the label. so, stick with same label which more right decision.
Do you prefer Vinyl, Tape, CD or Digital Format and why is that?
We prefer vinyl, tape or CD. but nowadays you can't avoid on digital format anymore is like virus in my view hahahahah. we are fine with that! but physical material still the best!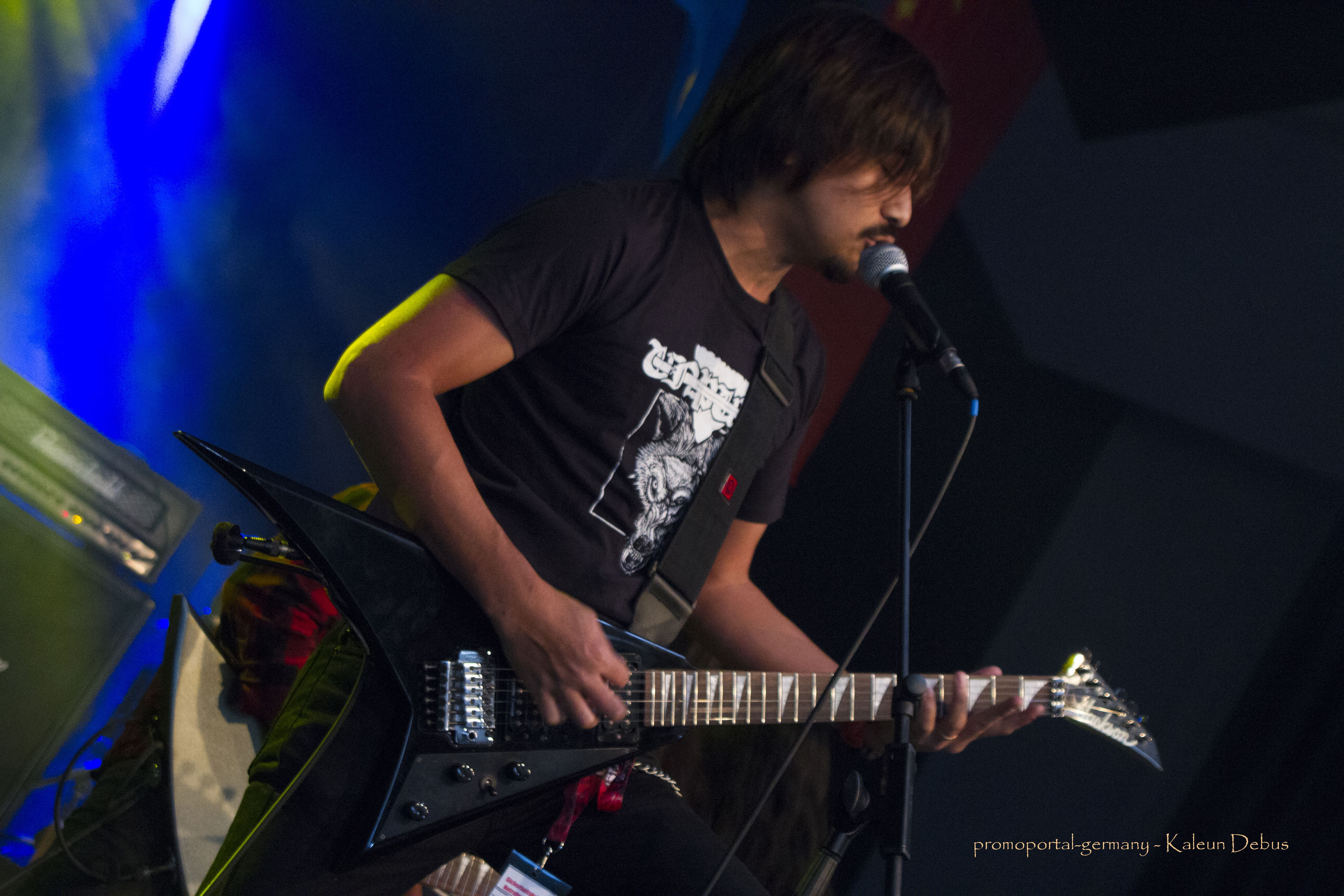 Jorn (Guitars / Vocals)
Your music style is Thrash Metal. Which are your main influences (Favourite Artists / Bands etc.)
In our sound we are more mixture of thrash,heavy,black and speed metal incorporated with our own style. We do love early 80s to 90s metal band, which is the most important decade in metal scene. Our influences mainly like Sodom, Kreator, Forbidden, Desaster, Mercyful Fate, Coroner, Hellish Crossfire, Celtic Frost, Witchburner, Nocturnal Breed, Metal Inqusitor, Gehennah, Aura Noir, Unpure, Gospel of the Horns, Metalucifer, Sabbat, Overkill, Voivod and Toxic Holocaust.

Which things, do you think, a Band should sacrifice in order to succeed? Have you ever sacrificed anything in your life for a better future of your Band?
Mainly Sacrifice our spirit & soul in the band HAHAHAH. Off course Commitment, trust, time and funds are most important to keep band spirit alive!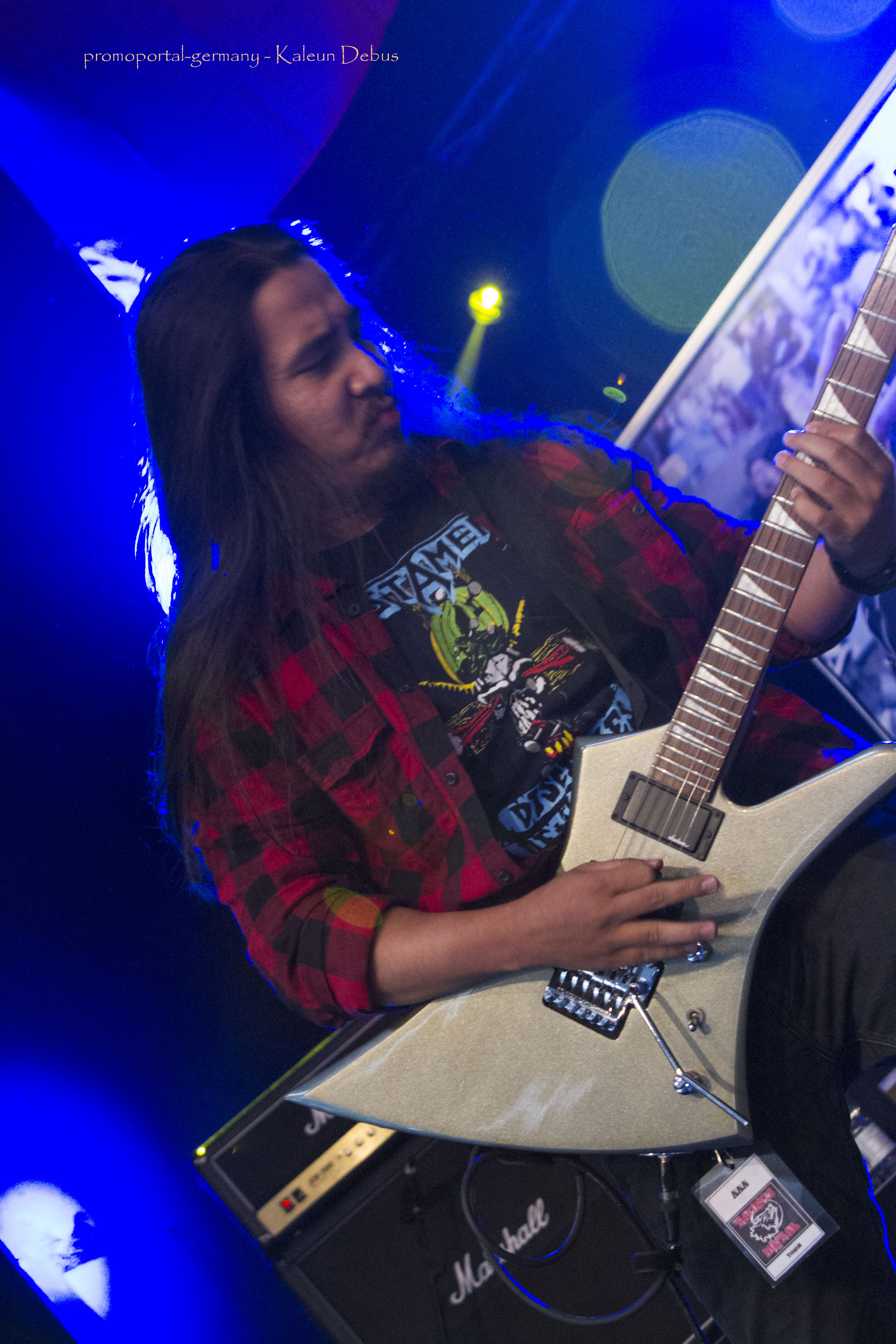 Beno (Guitars)
Describe your ideal live show as a performance Band. Have you already experienced that?
As long as the audience or crowd is enjoying bang their head and energetic listen when we are playing. most of the gig or concert is ideal.

Which attributes, do you think, that a new Thrash Metal Band should have in order to gain identity and be unique?
Keep a real spirit in metal scene, great attitude and support the underground scene.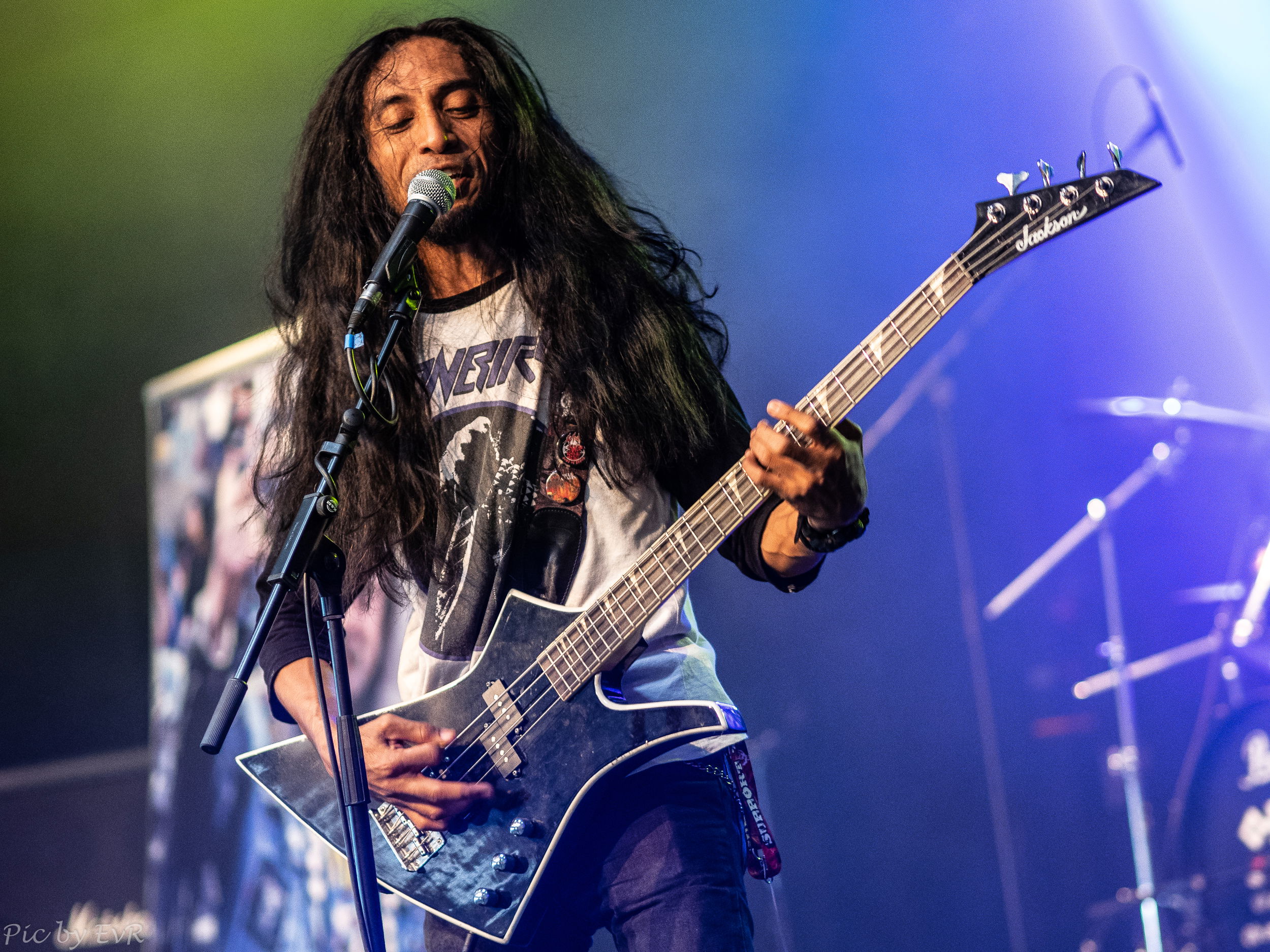 Rulz (Bass)
Do you believe that Digital Platforms help the new Thrash Metal Bands? Which, do you think, is the ideal way for a Band to promote its work?
There is pro and cons in the digital platforms in view. Nowadays still the best way to share and promote in music platform. The information about the band distributes faster to your brain.

Tell us a few things about the New Underground Metal Scene in Malaysia (Bands, Fanzines, Webzines, Metal Clubs etc.)
Metal scene in Malaysia is still doing well I guess, but not like in the early 90s or mid 90s in my opinion. sub-genre most in Malaysia UG more Black, Thrash, Speed and Metal punk at the moments you can see. About for the printed zines is less compare with the early days, which is most of editor zine transform to webzines I guess. There aren't any metal clubs at the moment here, maybe in future.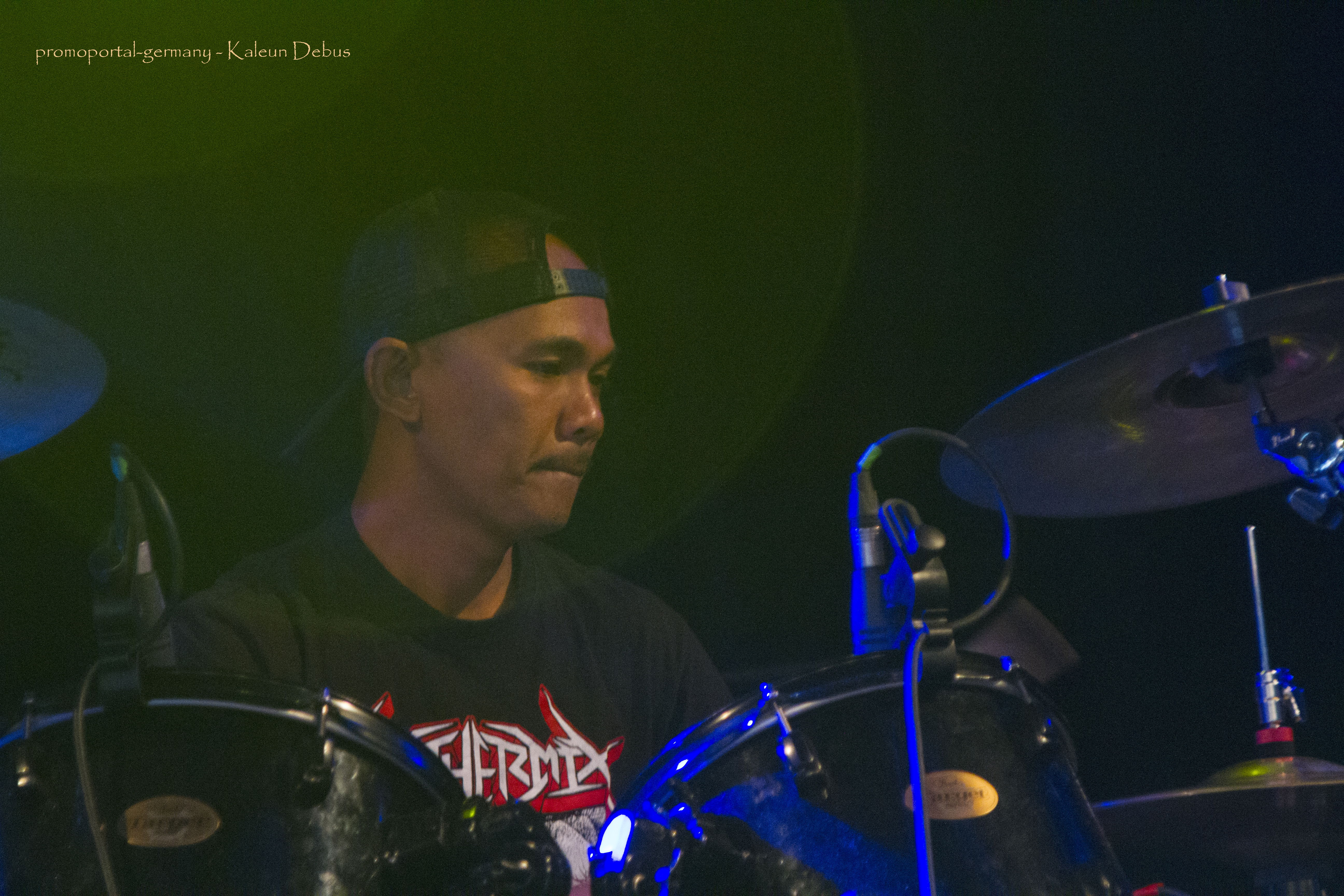 Matz (Drums)

Do you know anything about the Hellenic Metal Scene?
Off course i know! Such my list Slaughter Priest, Crucifier, Rotting Christ, Nightbreed etc.19 or maybe 20 years ago i have good memories contacts with letters and doing trade stuffs like one of Nocturnal Vomit lineup. Recently in 6 years ago have contacts doing a trade with youngster very good underground band. band called Thorn Burial. you should check them!
What are your future plans?
We are getting ready to hit the stage again next year or maybe start processing the tracks for upcoming 3rd album.
Thank you very much for your time & Keep up the good work! The closure is yours.
Thanks for having nice words with us! Please spread our music and buy the new upcoming album from us will out on 25th October 2021.Click Link below after read the interview HAHAHAHAH !
https://thrashit-official.bandcamp.com/album/kaiser-of-evil
https://witchesbrewthrashes.bandcamp.com/album/chaos-of-fear
https://www.facebook.com/ThrashiTNeckbangersOfficial
By Steve the Filthy Dog.
Photo Credits:
1. EVR (Eric Van Ram): Istagram @sirEric
2. Promoportal - Germany - Kaleun Debus
https://m.facebook.com/pg/JamesReuterTattoos