!!!THRASH METAL FROM TURKEY!!!
Welcome to the FILTHY DOGS OF METAL Webzine.
Tell us a few things about Taşmektep (Members, Starting Year etc).
Taşmektep dates back to 2007. The idea was to write thrash metal with lyrics in Turkish but we did only covers of classic thrash songs up until 2016. After our current line-up came together in 2016 we have released a full length album, three singles and a 4 song EP. We are not limiting our songs lyrically now. We write lyrics both in Turkish and English depending on the structure and the feel of the music. We all are seasoned musicians and have played in several bands previously but now all four of us focus only on Taşmektep.
You have recently released your album ''Uyan''. What is the Feedback from your audience as well as from the Press?
The feedback from everyone has been positive and encouraging so far. We are more exited thanks to the comments from everyone all around the world. The streaming statistics are way over our previous releases so we want do more to promote this EP. We are thinking about new and creative ways to do interesting stuff to draw attention. We all agree that nobody wants to see another split quarantine playthrough or a lyric video.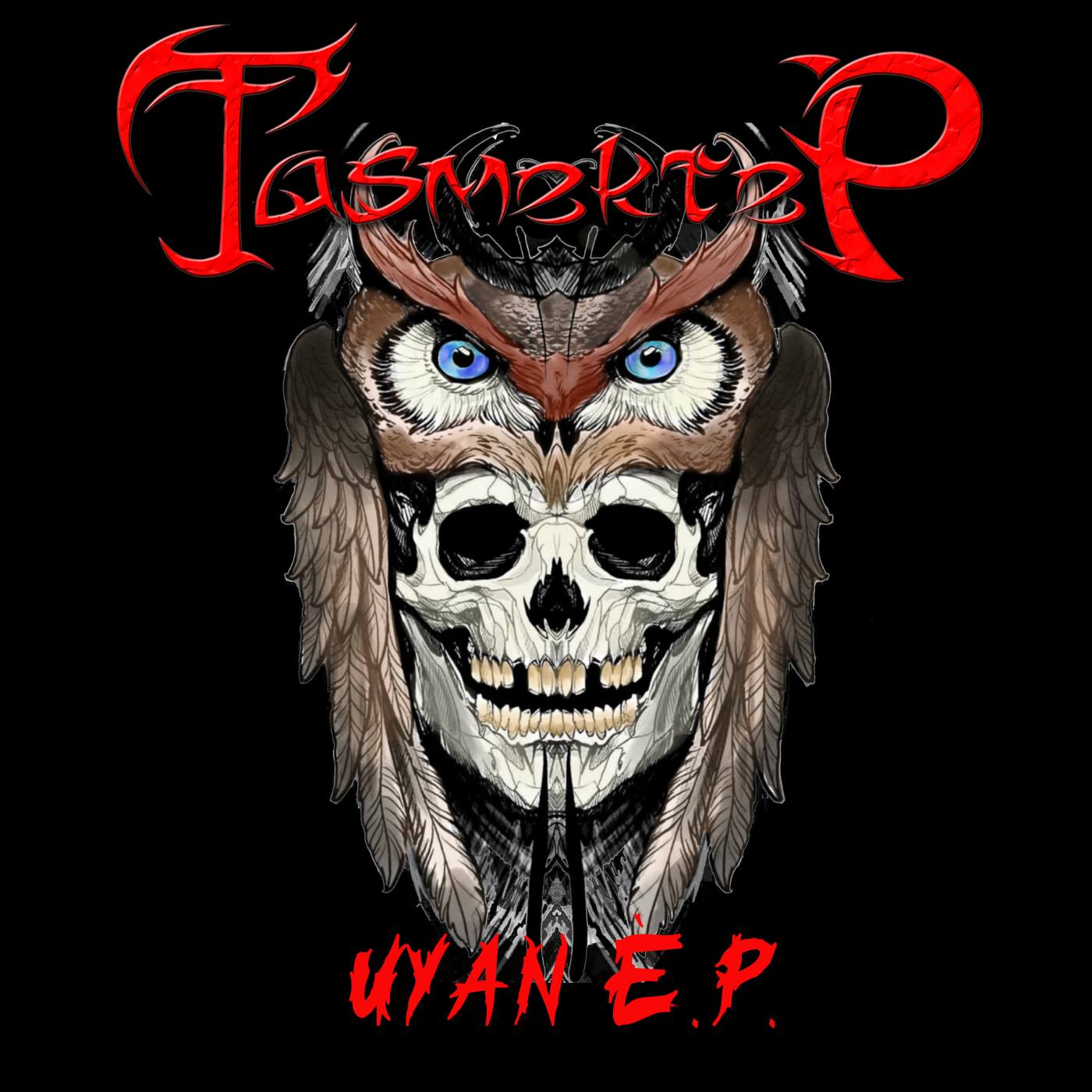 Label or DIY and why?
Melih: We are a self produced band from the beginning. We do everything from production to ordering merch or arranging live shows ourselves. If we see any opportunities that would step up our game we would like to work with a label of course but it doesn't seem likely in the near future. If a label can promote our music the way that will be effective than our social media presence and ads than of course it will be appreciated.
Do you prefer Vinyl, Tape, CD or Digital Format and why is that?
Melih: We have done only promotional stuff but now "Uyan EP" is on CD. It can be ordered from IG: @toxinmusic which is located in our capitol Ankara. Special thanks to Meriç from @toxinmusic…
Ali: In our daily lives streaming is the primary source of music now. Vinyls, casettes or CD's are like collectors items nowadays. We are seasoned musicians so we know the taste of a proper hi-fi system, smell of a cassette tape, chewing the battery of your walkman to play another song, reading the lyrics from an actual booklet etc. But these are good memories of our teenage years actually…
Your music style is Heavy/Thrash Metal. Which are your main influences (Favourite Artists / Bands etc.)
Melih: Metallica, Exodus, Overkill, Testament, Megadeth, Pantera, Havok…the usual suspects I guess but I always check on new stuff on thrash metal genre. There are specific playlists and youtube channels which release fresh underground thrash metal from all over the world. I check them regularly. There are also Turkish thrash metal bands that inspire me like Ascraeus, Metalium, Mekanik, Edgeflame, Thrashfire…These guys always deliver quality music and ripping live shows.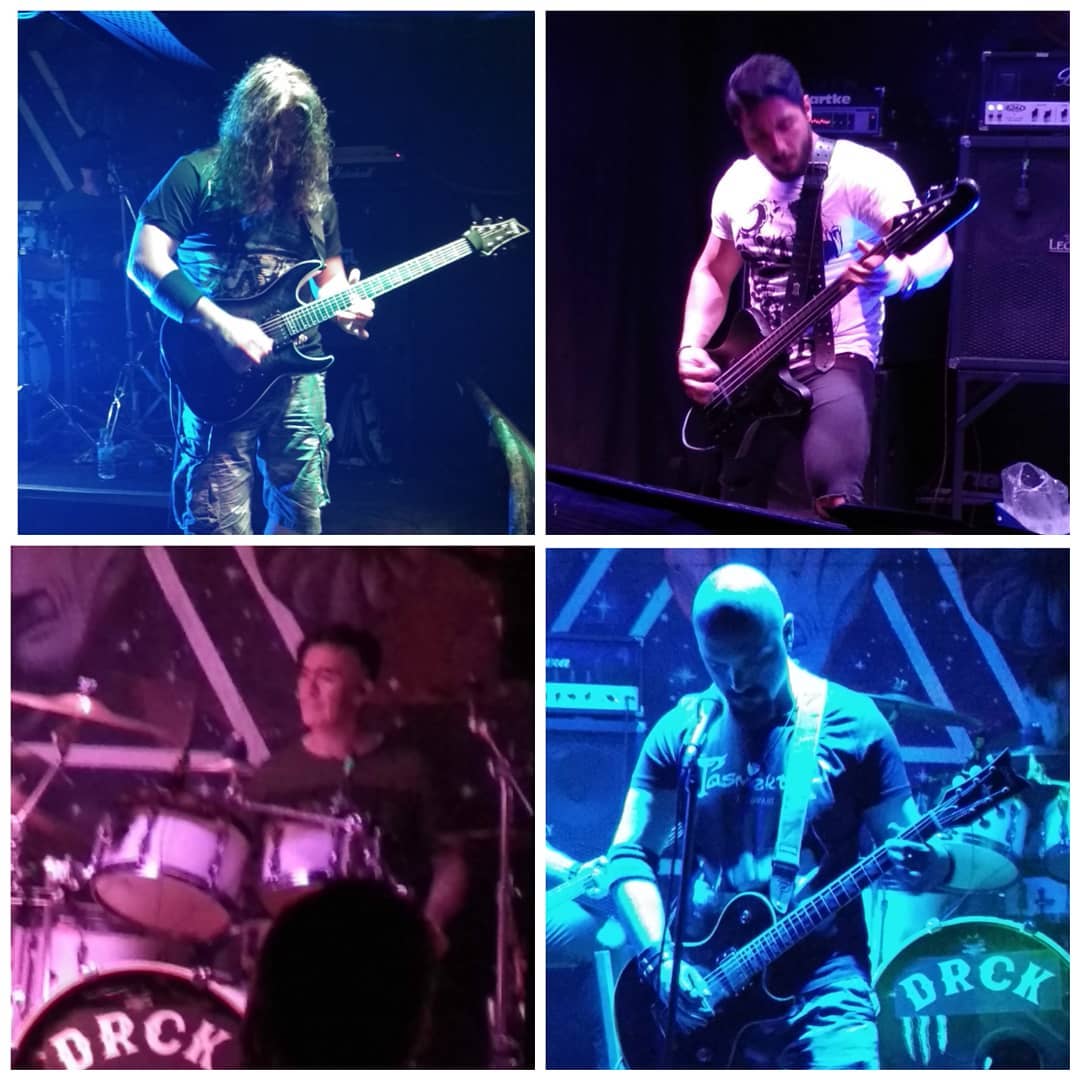 Which things, do you think, a Band should sacrifice in order to succeed? Have you ever sacrificed anything in your life for a better future of your Band?
There are so many variables for these kind of issues but for us, every band member has to be only in our band. With our day jobs, families and social lives there is no room for another band and we cannot schedule ourselves for a band members cover band. That is our strict rule. Of course you can fill in for a friend for a while to support friends but nothing permanent is allowed. We all write and record for our band only. That way we try to keep focus and do what we like to do. When we think about succeeding it depends actually. If we play as many live shows as all of us would enjoy than we are good. When you think about sacrifices our main concern is the economy. We have a really weak currency so we have to be careful investing money for our music. We try to stay away from constantly buying and selling gear. We try to invest in quality instruments and production gear and try to get the best out of them.
Describe your ideal live show as a performance Band. Have you already experienced that?
We were a really active band before the quarantine. We have a long set including covers and original material so we can adapt to any situation. Our playlist is full of 180-200bpm songs so its ideal to keep it under an hour, around 14-15 songs maximum. We also have full shows on youtube. We played for a national music TV both in their studio and their event in Ankara. Everybody can check our live performances on Milyon Tv Youtube channel other than our own youtube.
Which attributes, do you think, that a new Heavy/Thrash Metal Band should have in order to gain identity and be unique?
For us, being a thrash band is like brotherhood. You have to have fun, have a chemistry together and improve collective creativity. We also value writing music together in the studio which is rare nowadays. Songs, EP's and albums that every band member has a touched in the process will find their value.
Do you believe that Bandcamp and other Digital Platforms help the new Heavy/Thrash Metal Bands? Which, do you think, is the ideal way for a Band to promote its work?
It was always hard for extreme music so nothing new. We are not on Bandcamp for a long time so we don't have anything to comment on but generally streaming shares are a huge disappointment for everybody. There is no help other than fans and underground scene itself. For promotion we focus on social media ads mainly facebook and instagram right now. Webzines, Facebook groups with big audiences can also be benefitial for promoting. We also like to connect with people directly through Instagram and they can tell us what they really think and feel, its an amazing opportunity.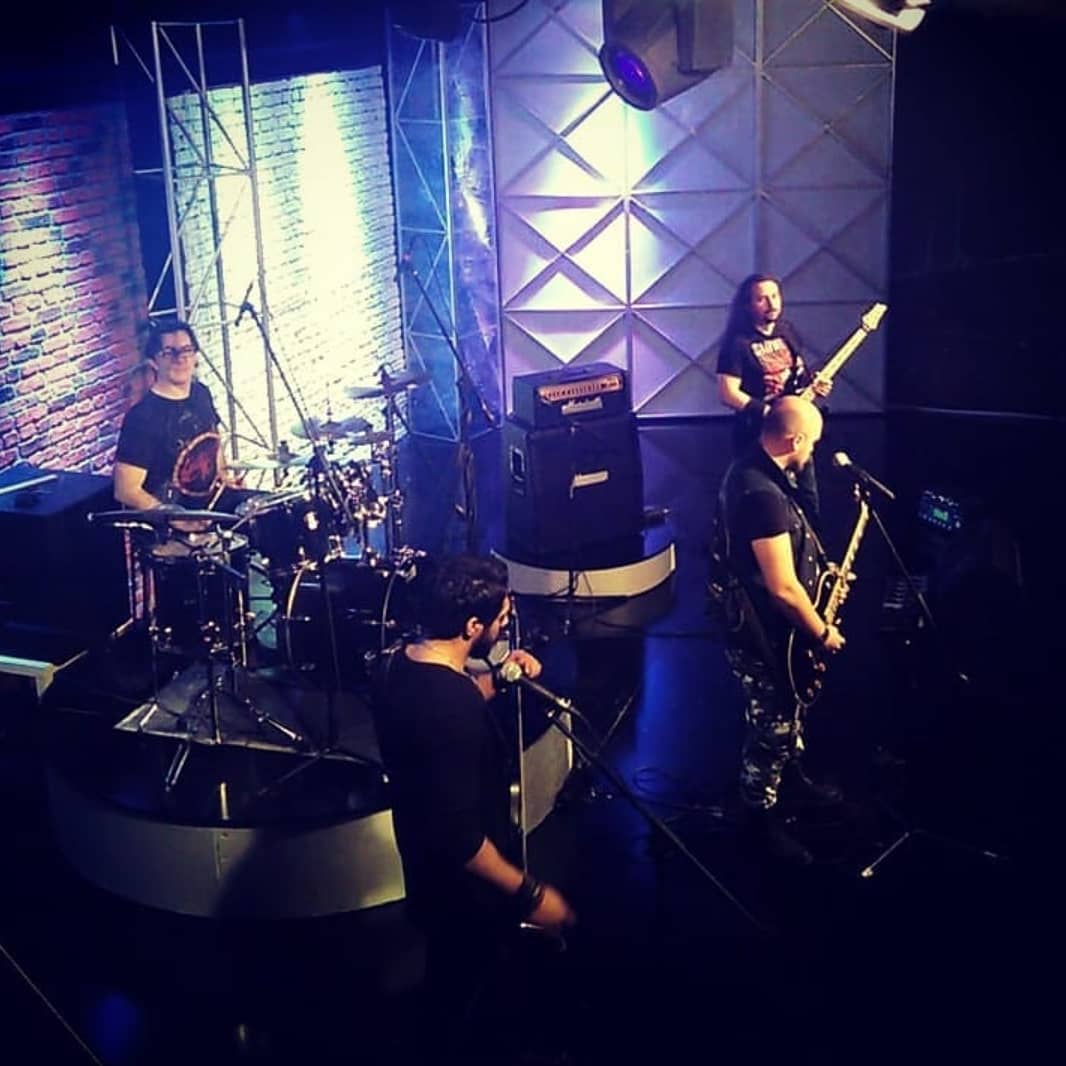 Tell us a few things about the New Underground Metal Scene in Turkey (Bands, Fanzines, Webzines, Metal Clubs etc.)
There are great bands full of brilliant musicians but opportunities here are limited. If you are in a big city like İstanbul, İzmir or Ankara, you may have access to proper studios and venues but in smaller cities and towns, its nearly impossible to form a band actually. There are several fanzines, websites or social media platforms but nothing survives more than 2-3 years actually. We hope there may be exceptions in the future.
Do you know anything about the Hellenic Metal Scene?
Melih: I really like to dig new stuff. Greece has so many top quality bands. I've been listening Amken, Suicidal Angels, Chronosphere, Bio-Cancer from Greece for quite some time thanks to streaming services. I'm not into other genres of metal so I only keep up with thrash metal bands.
What are your future plans?
Melih: It depends on the pandemic in terms of live music, shows and festivals. With the current restrictions it seems like summer will be boring for us. But in terms of new stuff we want to record another 4 song EP before 2021 ends. The best way to overcome the mental and physical struggles of quarantine and isolation is to keep up what you enjoy doing. Listening, writing and recording music is like therapy for us. In the meantime I hope quality riffs that can be good enough to form a song comes up. For the lyrical aspect we can write so much actually. To be honest, we live in Turkey so we don't have issues finding lyrical themes that suits thrash metal.
Thank you very much for your time & Keep up the good work! The closure is yours.
Taşmektep: We hail every metal brother and sister from all around the world. We also would like to thank FILTHY DOGS OF METAL Webzine crew for having us. I hope we can meet in festivals both in Greece and Turkey.
By Steve the Filthy Dog.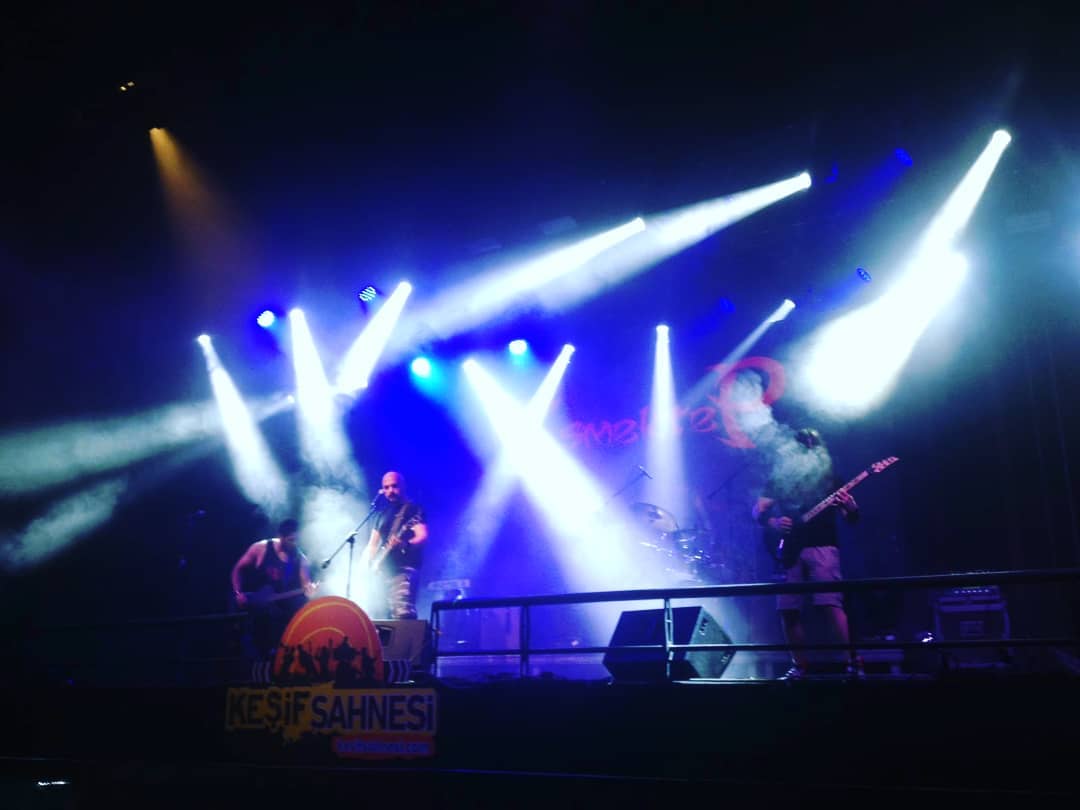 TASMEKTEP CONTACT:
https://www.facebook.com/TasmektepOfficial/
https://www.instagram.com/tasmektepband/
https://music.apple.com/us/artist/ta%C5%9Fmektep/1114326841
https://www.reverbnation.com/ta%C5%9Fmektep
https://soundcloud.com/tasmektep