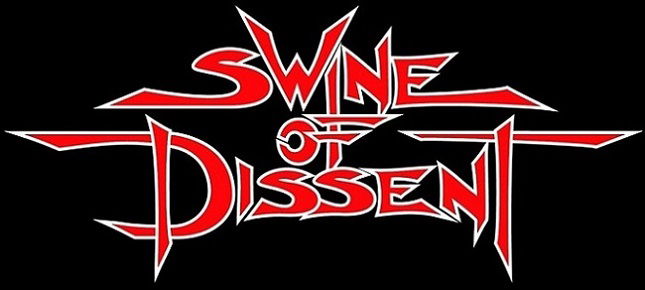 !!!THRASH METAL FROM THE USA!!!
We had a conversation with Jimmy Scott (Guitar / Vocals).Enjoy!
Welcome to the FILTHY DOGS OF METAL Webzine.
Tell us a few things about SWINE OF DISSENT (Members, Starting Year etc).
Jimmy Scott-vocals and guitar, Justin Tuft-drums, Rex Haggard-Lead guitar and backing vox, Jeremy Spence (Spence)- bass and backing vox.
You have recently released your album ''An Uprising''. What is the Feedback from your audience as well as from the Press?
So far great. A few of these songs we had been playing for a few years and we wrote a few more along with doing a Kreator cover. This whole pandemic thing left us with a lot of time on our hands so we decided to go in to the studio and do a full length.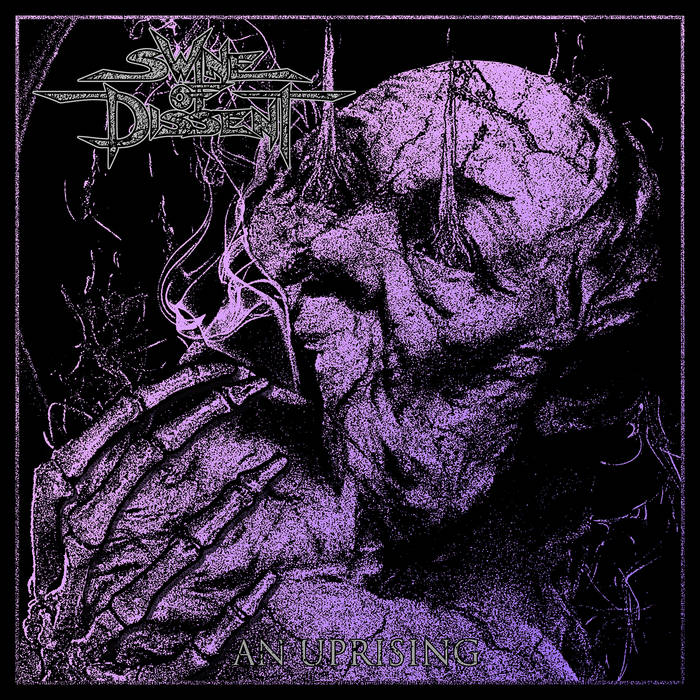 Label or DIY and why?
Well we wouldn't mind having a label for obvious reasons. More promotion. We do make more money off of sales by not having a label but getting capita to put out more merchandise can be tricky. We put out our CD on our own. We would love to put this out on vinyl as well but we need more cd sales first in order to do that. If you're not that concerned with making a ton of money, which we are not, a label has the ability and capita to get your music to the masses. DIY can be expensive to do on your own but that is what we are doing for now.
Do you prefer Vinyl, Tape, CD or Digital Format and why is that?
Digital format seems to be the way of the world these days but I like to have something in my hand. I like to read credits and look at art work. I like to read lyrics being a lyricist myself. Vinyl is my favorite. Followed by CDs, then tapes.
Your music style is Thrash Metal. Which are your main influences (Favourite Artists / Bands etc.)
All of the old school thrash. Kreator, Metallica, Slayer, Death Angel, DBC, plus death metal. I really dig some of the old Swedish bands as well. At The Gates, and old In Flames, but I love Carcass, Napalm Death, etc.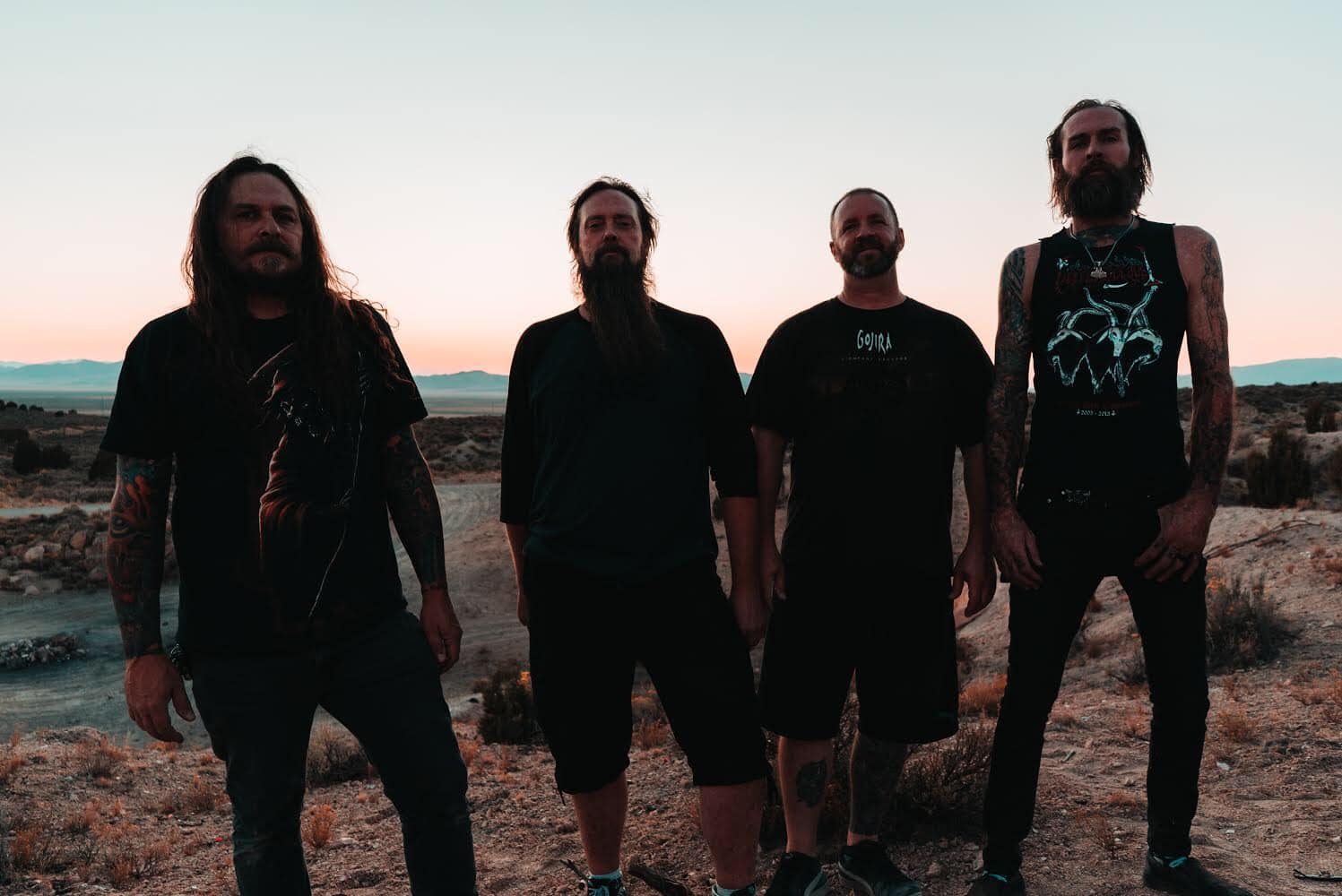 Which things, do you think, a Band should sacrifice in order to succeed?
Ego, be humble in everything you do. I love to write music. When someone digs my stuff well enough to buy it from me it makes me feel good. I used to be a sound engineer and have worked with many touring bands that had huge egos.A lot of bands that I loved turned out to be people I didn't respect anymore after working with them. I quit working the shows of bands that I liked and decided only to work for bands that I cared nothing about. Nothing like being treated like shit by one of your heroes.

Have you ever sacrificed anything in your life for a better future of your Band?
Money, time, friends. Music is the most important thing in my life. Always play with people you can get along with but don't start playing with someone because they are your friend when they can't really keep up. Have lost friends that way.

Describe your ideal live show as a performance Band. Have you already experienced that?
My favorite shows are not the ones when you open for a big band and get to play in front of a ton of people who don't know who you are and a small percentage may or may not remember who you are. I would rather play in front of 100 people that are there to see us and know the words and all of the intricacies of our songs. We play both of those kinds of shows with the latter being my favorite.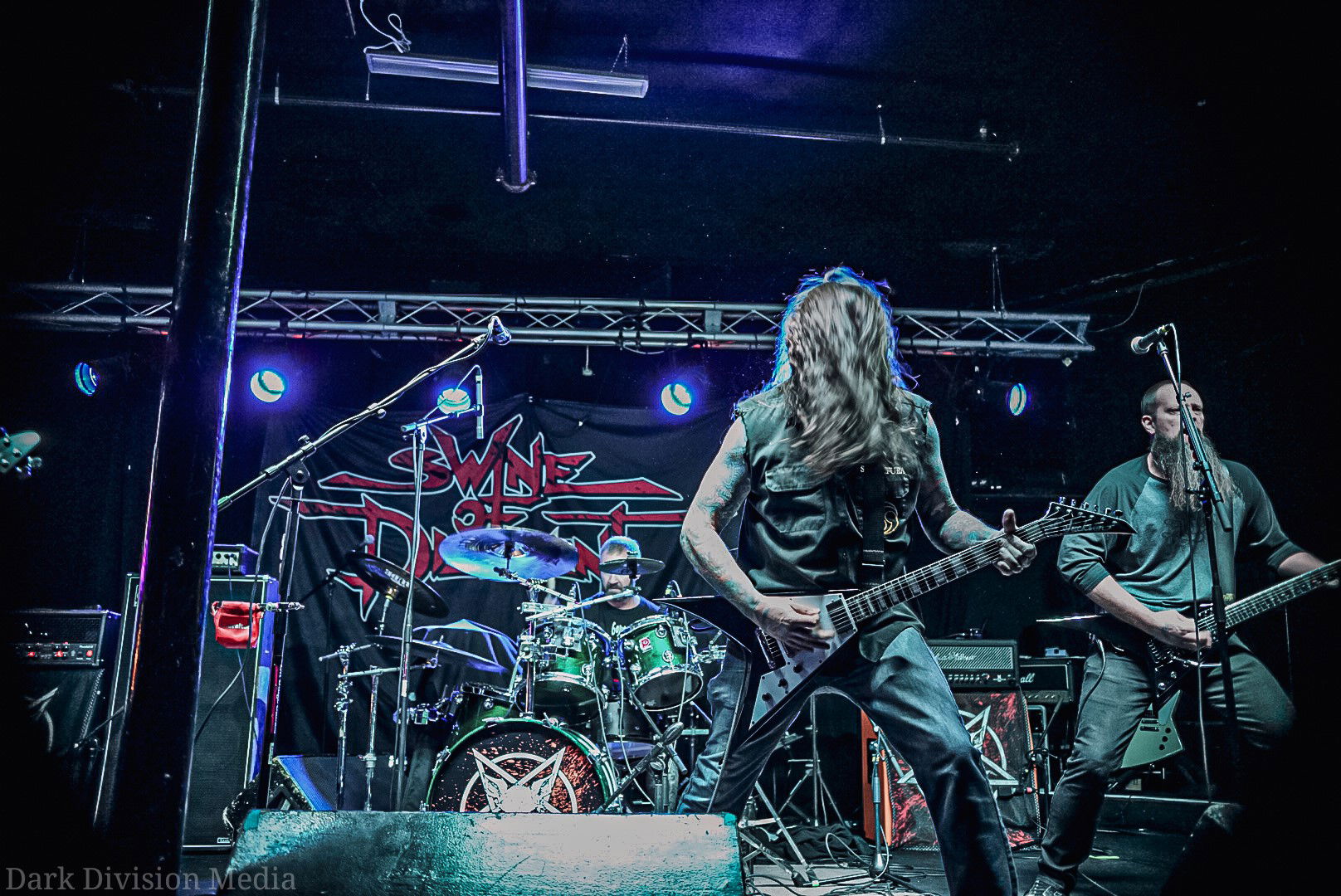 Which attributes, do you think, that a new Thrash Metal Band should have in order to gain identity and be unique?
Play from the heart. We are all influenced by bands that came before us, just be yourself, and play for yourself. Don't write to please others. Play with integrity and play what you love.

Do you believe that Bandcamp and other Digital Platforms help the new Thrash Metal Bands? Which, do you think, is the ideal way for a Band to promote its work?
Band camp is pretty good. Especially when fans actually have a login and are constantly searching for new music. You can be heard on Spotify but I hate it because bands don't make shit off of it.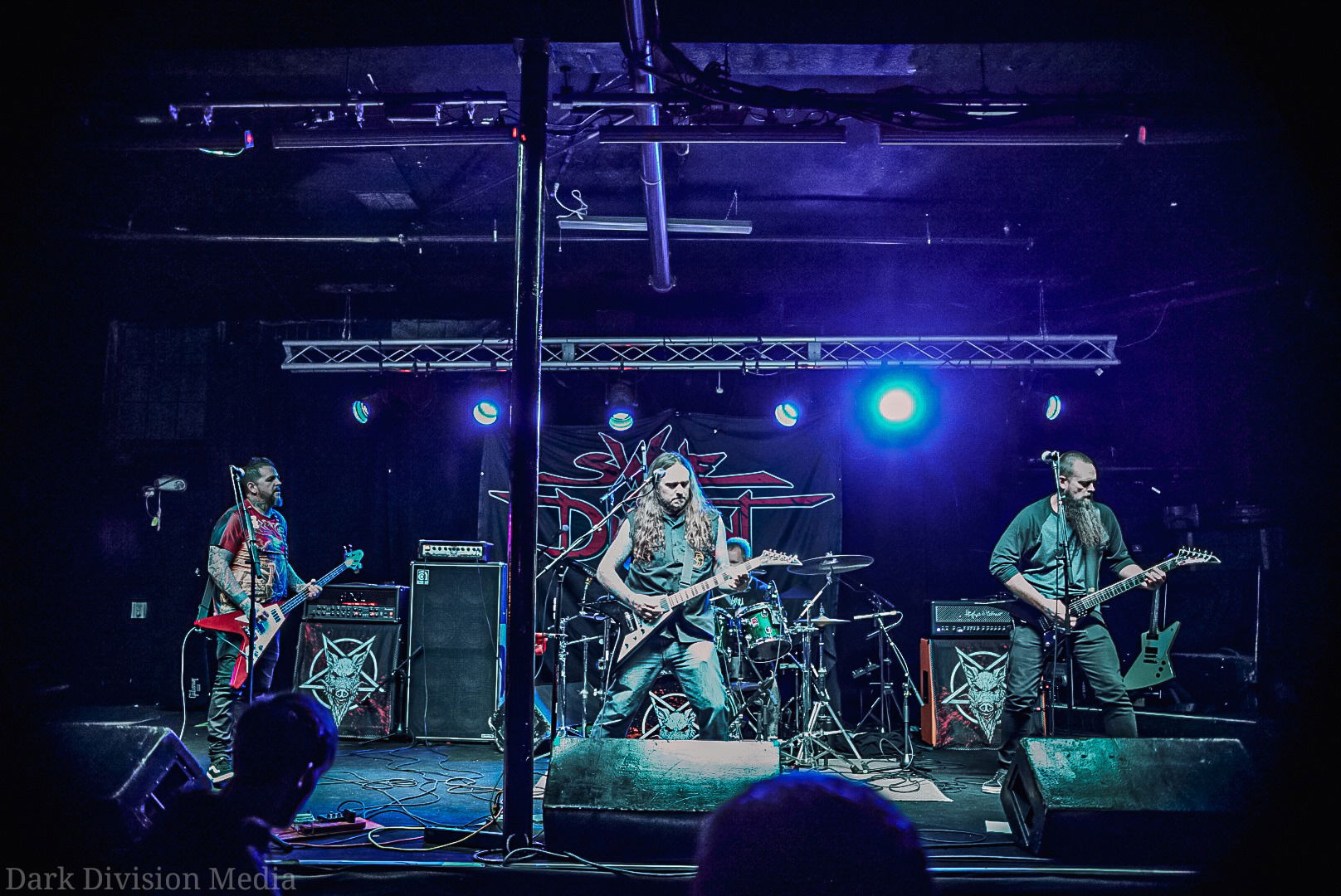 Tell us a few things about the New Underground Metal Scene in Salt Lake City, Utah, USA (Bands, Fanzines, Webzines, Metal Clubs etc.)
I wouldn't say it is new. I have been a part of the Salt Lake scene for a while and think we are one of the best kept secrets. One thing that I don't like is the amount of promoters there has been the last few years. They want to dip their hands into everything including local shows. They want bands to run around and use their own gas and transportation to sell tickets to shows. I do think we are above that. My guitar rig wasn't cheap, my guitars, countless hours of practicing. I shouldn't have to do the promoter's job. I hate pay to play.Our bass player, Spence, and his girl, Gunner, who also plays in a local band, Darklord, opened up a metal/punk bar here in Salt Lake. It's called Aces High Saloon. They are anti bands selling tickets. They are the new exciting club to play in Salt Lake City. As soon as this pandemic is over enough to allow venues to fill up again it is going to be the go to place for metal in Salt Lake City.

Do you know anything about the Hellenic Metal Scene?
To be honest I had to look up what "Hellenic" meant. Once I knew what it was I noticed some bands that I really dig. Rotting Christ, Septic Flesh, Suicidal Angels. Good stuff coming out of Greece.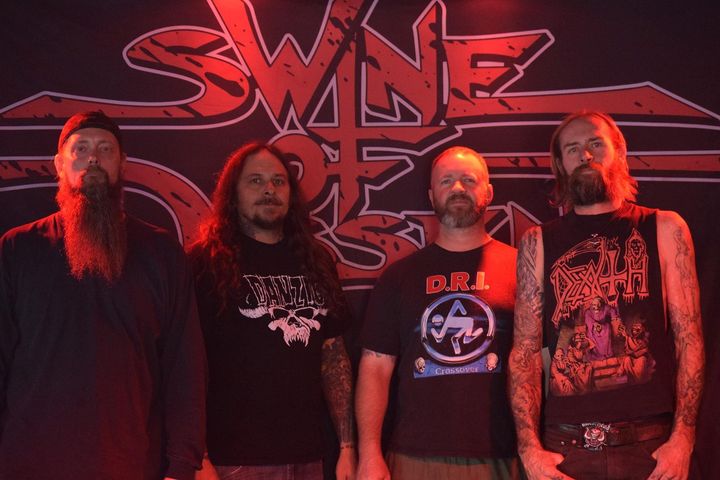 What are your future plans?
Depends on how long this epidemic lasts. We are hoping to actually play a smaller show for New Years for our CD release but we are also jamming all of the time and look forward to writing more material and putting out more music as soon as we can.

Thank you very much for your time & Keep up the good work! The closure is yours.
Thanks guys, for taking an interest in us. Hopefully someday the world can get back to normal and possibly have beers someday. Keep it metal! Cheers, Jimmy.
By Steve the Filthy Dog.
SWINE OF DISSENT CONTACT:
https://swineofdissent.bandcamp.com/releases
https://www.facebook.com/swineofdissent/