!!!DANISH THRASH METAL!!!
Welcome to the FILTHY DOGS OF METAL Webzine.
You have recently released your album ''Clinical Nightmare''. What is the feedback from your audience as well as from the press?
People seem to enjoy our album, we have hardly received any negative feedback. The only reoccuring critique we get, is that the albums production isn't that great. There has not been made any reviews of our album yet.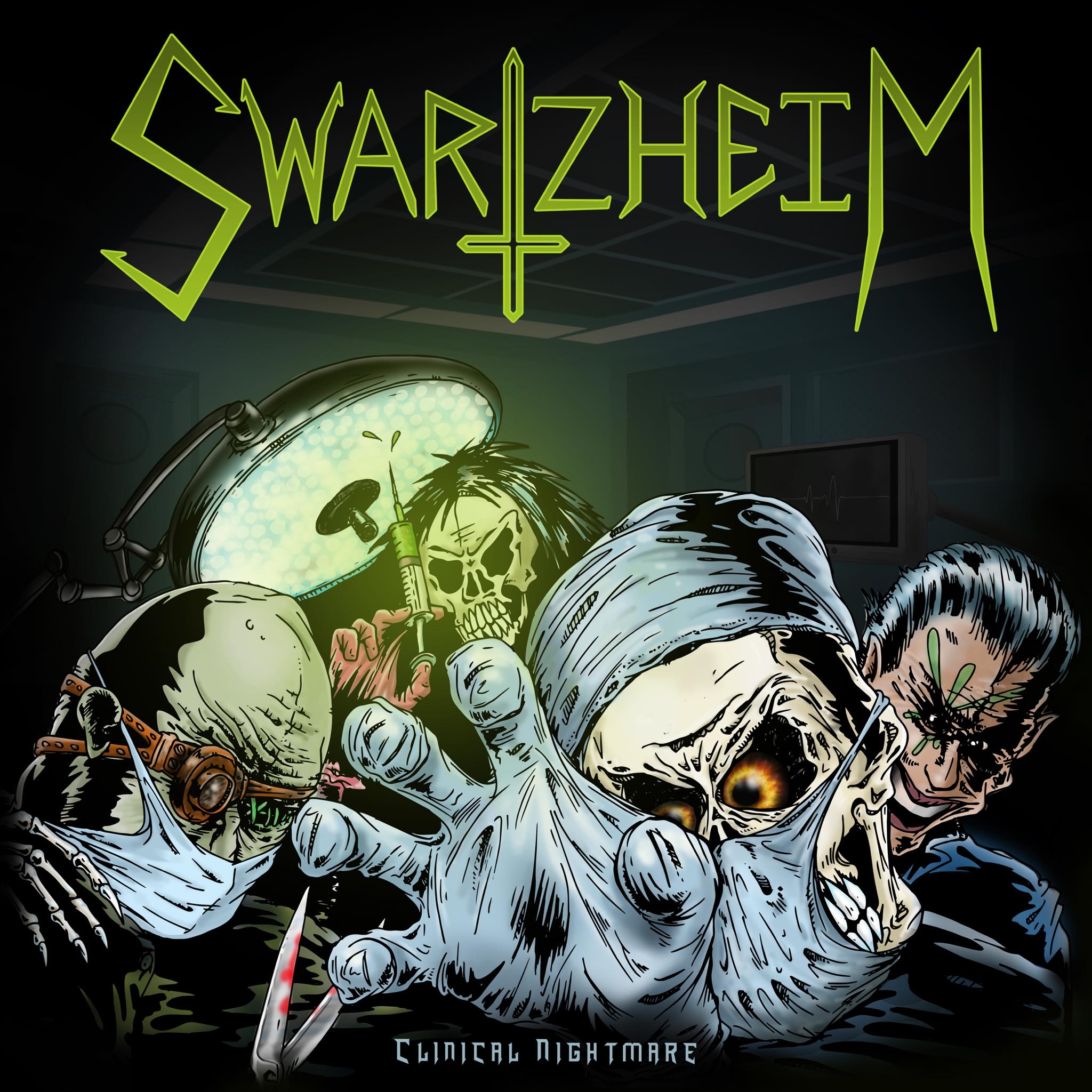 Label or DIY and why?
Right now we do everything ourselves, because we don't have a lot of money, we are all students, young and no label has asked us yet. We would like to be signed by a label if it would grant us.
Do you prefer Vinyl, Tape, CD or Digital Format and why is that?
We like Vinyl, CD and Digital format in each their own way. We like vinyl for its nostalgic feeling and because it has a more natural sound that we miss when listing on spotify and etc.We like CD's because you, like on vinyl records, have to listen the whole album, instead of just queuing your favourite songs. Being sort of "forced" to listen to a whole album, uncovers a lot of hidden gems on the albums. Also listening to an album in it's entirety shows what the artist(s) really meant with the album. Some CDs (preferable lossless quality audio) sounds better than most streaming as well.We appreciate digital media as well, because you can hear what you want at any given time, or get access to music that you wouldn't normally listen to.So to sum it all up, we think that all the different ways of listening to music has it moments but also depends on the mood and situation. And we don't have a collective preferred way of listening to music.
Your music style is Thrash Metal. Which are your main influences (Favourite Artists / Bands etc.)
Metallica, Trivium, Xentrix and Artillery are some of our many influences.We mainly listen to thrash from the 80's and early 90's. We consider the thrash metal genre to have peaked in those years, and we would like to continue from where we think the genre went wrong. Naturally, thrash metal from those years are the are our main influences. We think that back in the day every album sounded different, for example Metallica's first four albums sounds completely different. Even to this day, the guitar tones is still being imitated and recreated by many. We hope to invent our own unique sound, that can hopefully be imitated in the future.Today, all metal albums just sound the same and we think it is boring. We want to bring the old nostalgic thrash back in a new original way. But we are also influenced by other genres than metal. Our Singer Jeppe is very influenced by grunge, for example Layne Staley from Alice in Chains and Eddie Vedder from Pearl Jam. Niels and Joe are also influenced by 80's pop such as Simple Minds and Tears for Fears. Jonas and Sebastian are influenced by the 70's rock and jazz fusion. Ebbe is heavily influenced by Danish 90's Rock like Dizzy Mizz Lizzy and D-A-D.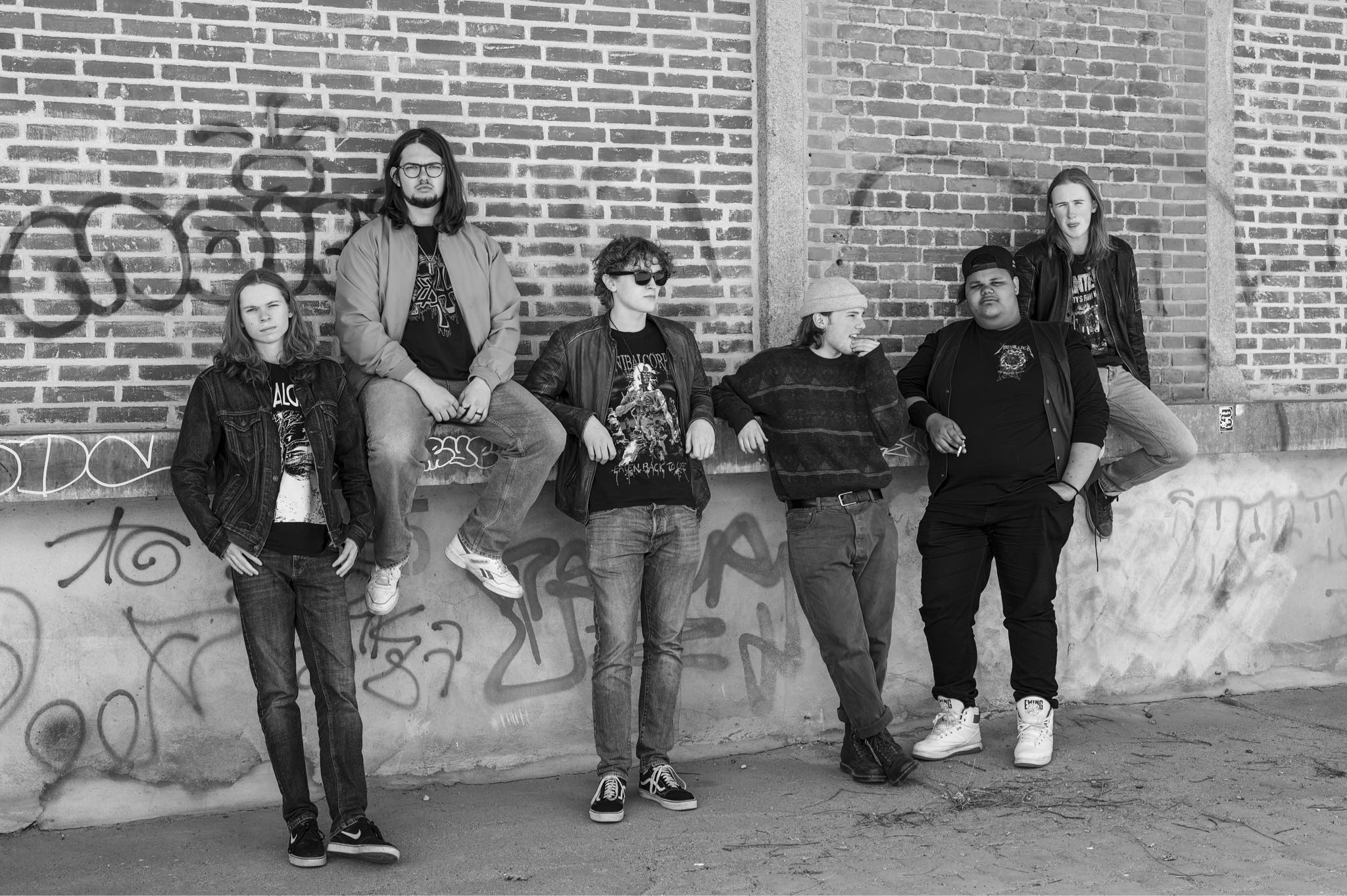 Which things, do you think, a Band should sacrifice in order to succeed? Have you ever sacrificed anything in your life for a better future of your Band?
We think that you should sacrifice what is necessary for the band to succeed. There will always be someone working harder than you out there. In the band we sacrifice family birthdays, events and parties with family and friends. We treat the band as if it was a job and sometimes above that. We are very passionate about the band and want to succeed and make a living of it more than anything else.
Describe your ideal live show as a performance Band. Have you already experienced that?
We always play our concerts like it was our last and we love it. We live for it. Playing live is our favorite thing because we get to have a great contact with the audience. The ideal show is the show where everyone in the crowd are into our performance and music, because there is nothing better than a crowd that goes crazy and screams along to our songs.
Which attributes, do you think, that a new Thrash Metal Band should have in order to gain identity and be unique?
We think that it is important that you play the music you like and what you think is good, But also what you think will appeal to the listeners, and make it interesting to listen to. We are aware that playing an old genre like thrash metal can be like beating a dead horse, so you have to add something new and unique to the sound. And just like every individual is different, so is the music that you make and enjoy listening to. We also think that you have to have a bond in the band and have a laugh and enjoy what you do. But also have some cool artwork.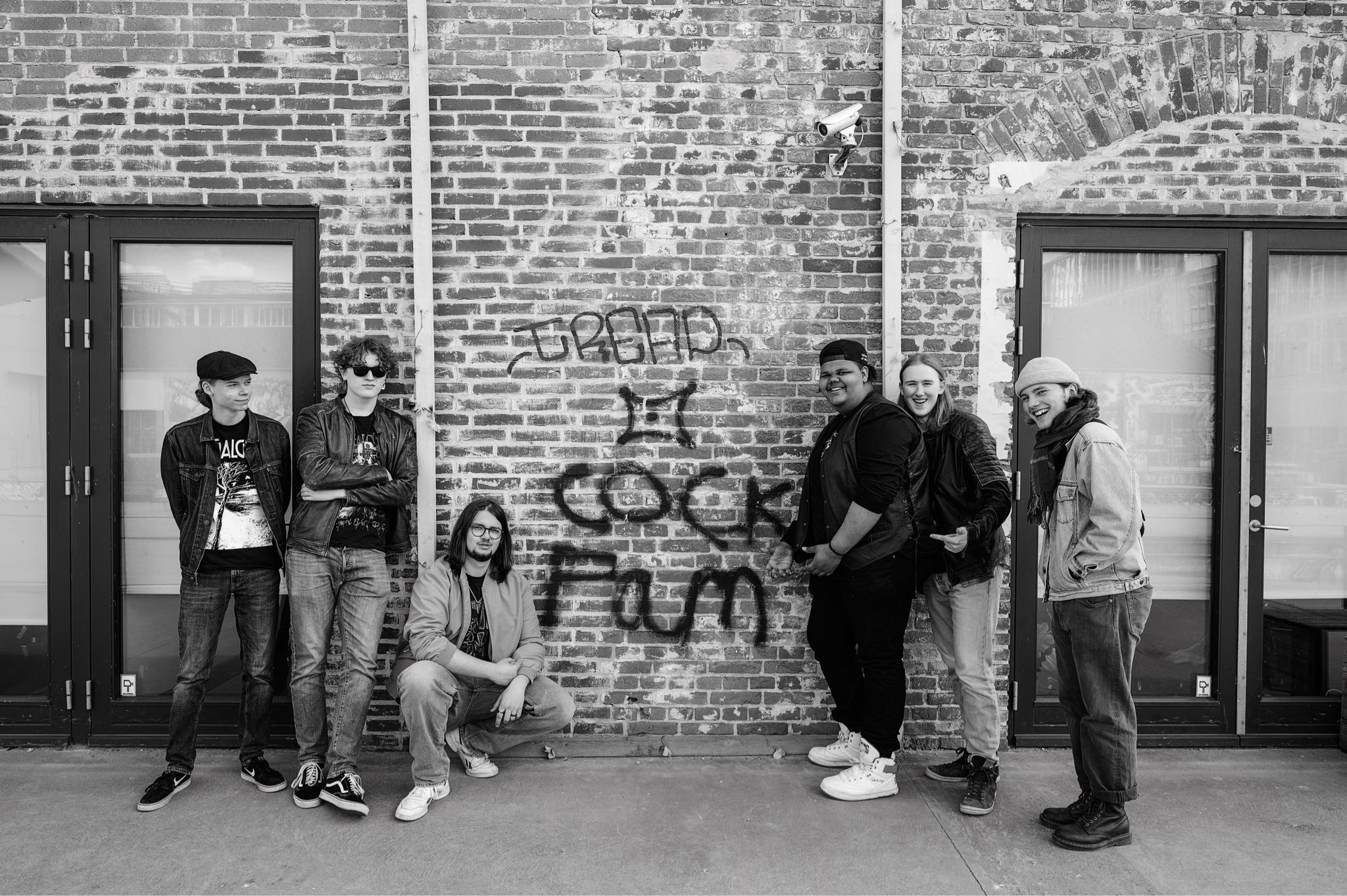 Do you believe that Digital Platforms help the new Thrash Metal Bands? Which, do you think, is the ideal way for a Band to promote its work?
The digital platforms are pure gold to underground bands because you have access to sharing your music with the rest of your world. Promotion definitely works. We think that social media is the best way to promote them. Digital platforms are the best way to get recognition nowadays with the way the industry works, and we don't think that thrash, and metal in general, is an exception to that, so we definitely think it's a great way to get recognition.
Tell us a few things about the New Underground Metal Scene in Denmark (Bands, Fanzines, Webzines, Metal Clubs etc.)
The underground scene for metal in Denmark is definitely growing, with some bands becoming household names, like the death metal band BAEST. There are quite a few Danish deathmetallers that are actively playing shows all around the country. Bands like Galge, Plaguemace, Wayward Dawn and Nakkeknaekker just to name a few. The Thrash metal scene is not quite as packed, but with bands like Persecutor and Demolizer at the forefront, we are starting to become a part of that (hopefully) growing scene.
Do you know anything about the Hellenic Metal Scene?
We do not really know much about the Hellenic metal scene, but we will always support metal getting recognition around the world. You always have to start locally in your country or city, before hopefully spreading to the rest of the world eventually.
What are your future plans?
Our future plans are to keep on fighting to eventually make a living of out Swartzheim so we can focus only on music. We would like to make an album with help from great producers.
Thank you very much for your time & Keep up the good work! The closure is yours.
Thank you for taking the time to ask us some questions, We really appreciate it!
By Steve the Filthy Dog.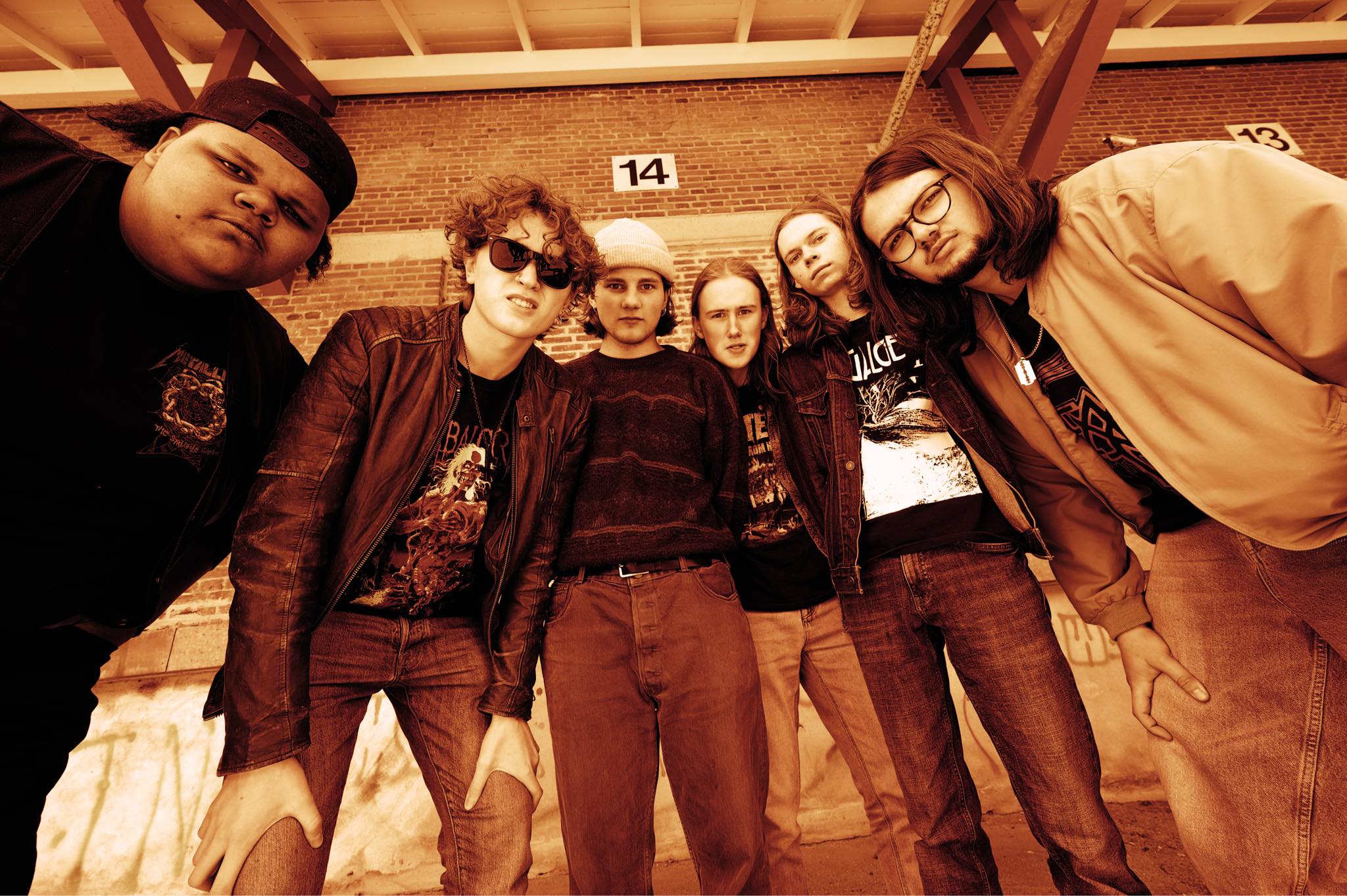 SWARTZHEIM CONTACT:
https://www.facebook.com/swartzheim
https://www.instagram.com/swartzheim/
https://open.spotify.com/artist/7dNlyprV4YugixdML0gxpG
https://www.deezer.com/en/artist/136801842?utm_campaign=clipboard-generic&utm_source=user_sharing&utm_medium=desktop&utm_content=artist-136801842&deferredFl=1