!!!MEXICAN THRASH METAL!!!
We had a conversation with SURVIVAL. Enjoy!
Welcome to the FILTHY DOGS OF METAL Webzine.
1. Tell us a few things about SURVIVAL (Members, Starting Year etc).
Before to nothing, cheers and thanks for your consideration by the interview, is our first time in a no-continental interview, Survival stars as a five band members in 2009, strongly influenced by de sound of classic speed/thrash bands but in search of a own noise, we was have a lot of changes in members, due the last alineation the most productive.
2. In 2019 you released your album ''Svrvival''. What was the feedback from your audience as well as from the press?
The feedback from the audience was very nice, since our last released in 2014, many people ask us about a new production, so when the new album was arrived (in tape format as well) we have many fans waiting and ready to strike with our new released
3. Label or DIY and why?
Svrvival was worked with booth ways with no problem, but we prefer to have total control of our creative processes, album cover, pictures, illustrations, sometimes we feel better with the DIY, the stage gear of the band is absolutely DIY, belts, spikes, custom jackets, strap boots, earings, make up etc...
4. Do you prefer Vinyl, Tape, CD or Digital Format and why is that?
We have a very special love for the format tape, we think the tape gave to the sound a unique magical resonance and drag to you to the most deepest of the song, at the same time we collect CDs and Vinyls the physic formats are the best and absolutely we are consumers of digital formats.
5. Your music style is Speed/Thrash Metal. Which are your main influences (Favourite Artists / Bands etc.)
Svrvival is very influenced by the classic sounds of heavy metal but at the same time is strongly influenced by Sci Fi/Horror movies, books, novels, short tales, scientific facts, comics and paints by H.R Giger for example.
6. Which things, do you think, a Band should sacrifice in order to succeed? Have you ever sacrificed anything in your life for a better future of your Band?
We think is primordial the compromise and dedication for the band, we decide to dedicate us 100%, we don't made sacrifices because this is the life that I was chosen all is in pro of the band.
7. Describe your ideal live show as a performance Band. Have you already experienced that?
Yes of course! The last year in Mexico City we play in Salon Bolivar with our Metal-Punks friends Acidez, people going crazy and possessed with our performance, I will send you a video of this.
8. Which attributes, do you think, that a new Speed/Thrash Metal Band should have in order to gain identity and be unique?
Have no boundaries, open her taste to new ideas, sounds or whatever, we try to evolve our sound through the discover of new forms to play.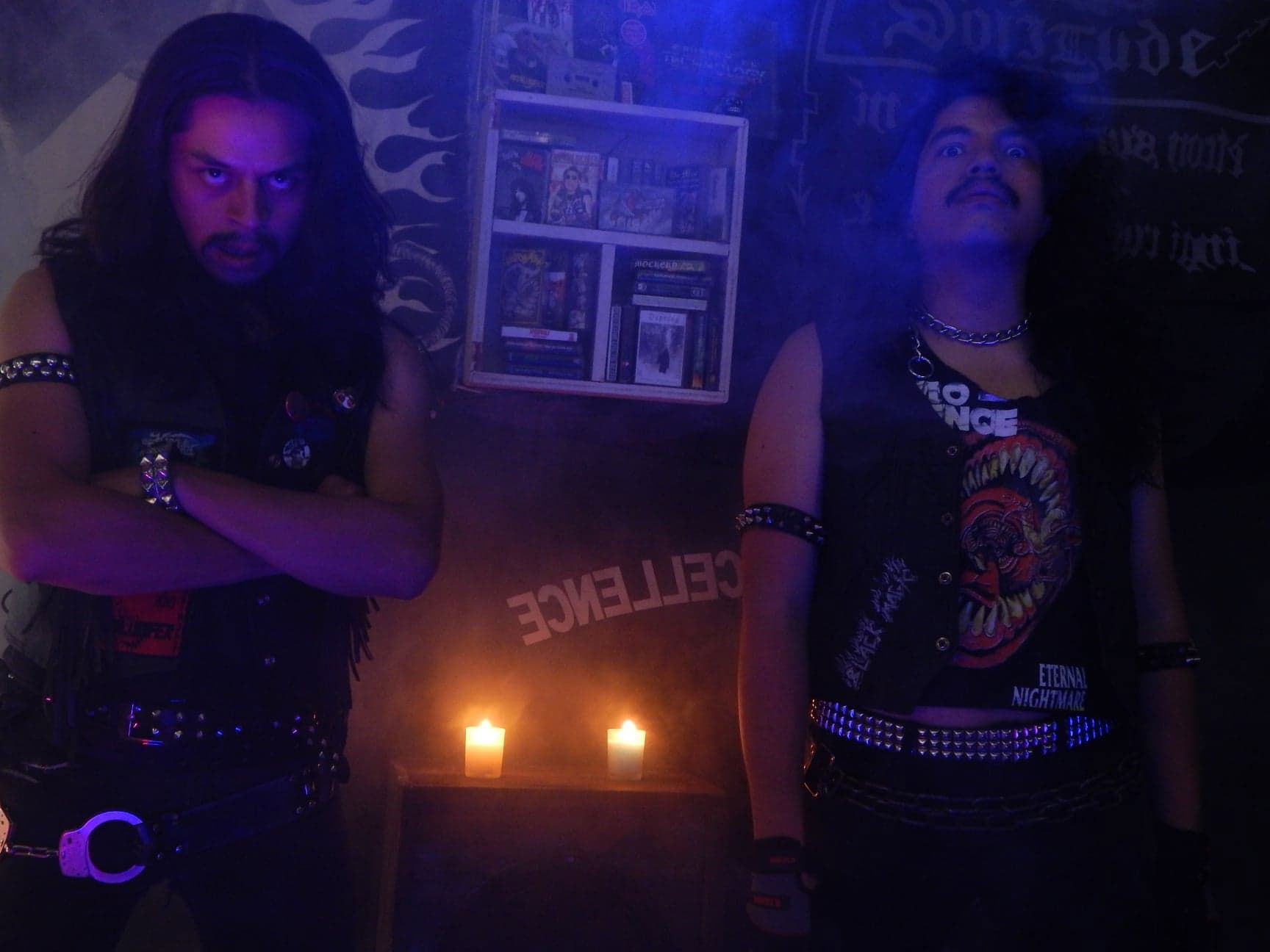 9. Do you believe that Bandcamp and other Digital Platforms help the new Thrash Metal Bands?
Absolutely! Sometimes the bands have a lot of fans and followers thanks of this! In the beginning Facebook and YouTube help us a lot to show our work, although we don't have all our material online, Which, do you think, is the ideal way for a Band to promote its work? The format physicists are alive but many people prefer to promote and consume digital formats is more easy.
10. Tell us a few things about the New Underground Metal Scene in Mexico (Bands, Fanzines, Webzines, Metal Clubs etc.)
Mexico have a lot of heavy metal in all her corners, in the last year's we can see a grow up of the scene in our city and in all Mexico, a lot of bands with amazing works, nowadays fanzines are taking a great place again in the scene and every weekend we have a gig to go or play!
11. Do you know anything about the Hellenic Metal Scene?
To be serious not much actually, but we hope you can show us someone of the best!
12. What are your future plans?
Release the new album this year 2020 is almost ready and try to conquest the world maybe.
13. Thank you very much for your time & Keep up the good work! The closure is yours.
Thanks to you for your consideration, we hope the best for zine, we can't believe this interview from the other side of the sphere literally, cheers! 666420.
By Steve the Filthy Dog.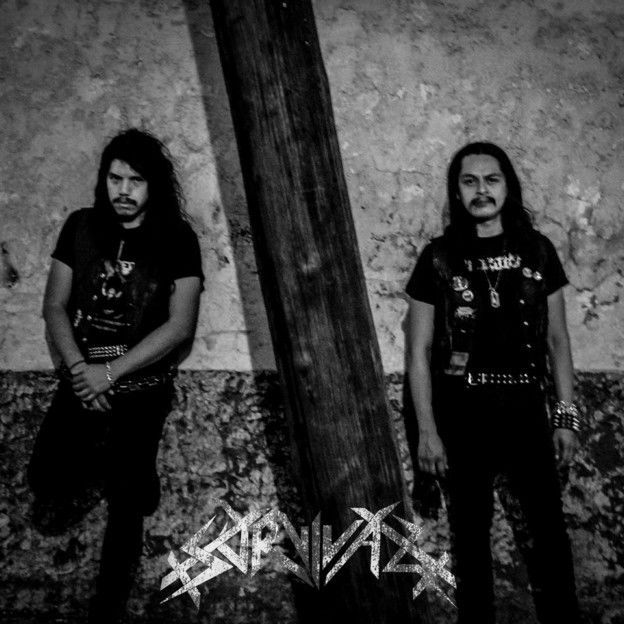 SURVIVAL CONTACT:
https://www.facebook.com/survivaloax/