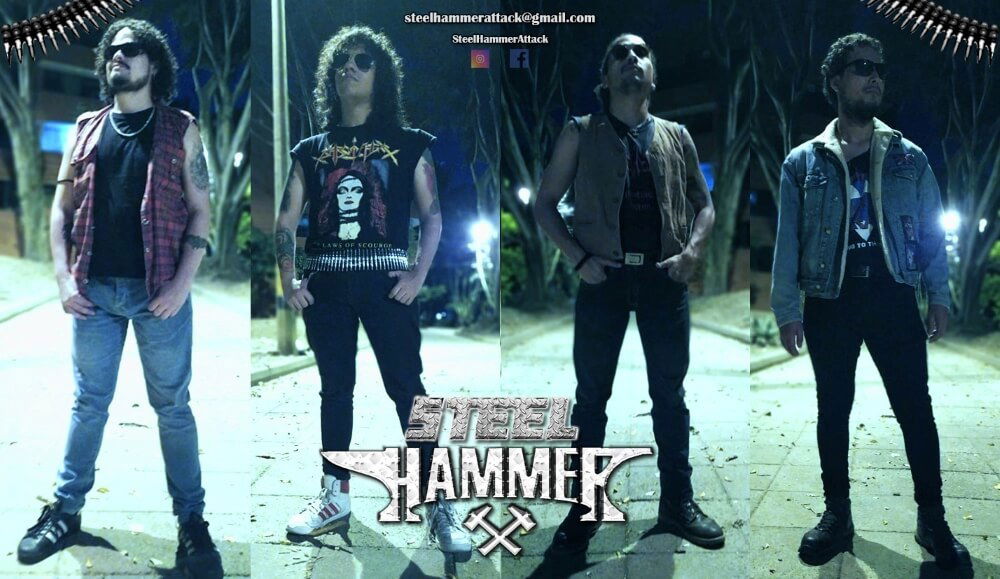 !!!COLOMBIAN HEAVY METAL!!!
We had a conversation with STEEL HAMMER.Enjoy!
Welcome to the FILTHY DOGS OF METAL Webzine.
1. Tell us a few things about STEEL HAMMER (Members, Starting Year etc).
Steel Hammer started in early 2011.
An alternate project for the Thrash Metal band, Metal Beer. Esteban Restrepo (Bass and Voice), Sebastián Herrera (Drums) and Camilo Restrepo (Guitar) they had the initiative to invite Leo Zapata (Guitar), who played at that time in Hellbreaker, also of a Thrash Metal band.The members have varied a little over time, but today it is the same formation as the beginning. 4 friends of streets of Medellín, united by passion and love for Heavy Metal, together they started their first song "Steel Hammer" in "La Floresta" a neighborhood of the city, and this was the beginning of everything.It has been 9 years... we have had the participation of eight people in this time. Today, we are six people in the Steel Hammer team. In addition to the 4 musicians, have are have our Photographer Julian David Salazar, who was a former bassist of the band (this is awesome) and our Representative and Sound Engineer, Carlos Felipe Sánchez, who has given us immense support from this year. In this all time, we have given all our energy in 25 shows, with bands of great national and international experience, in 5 cities in Colombia, where the sound of hammers has been heard live. A long and not easy way to position ourselves in the local metal scene, given that for a long time the band was not seen by us as something professional, this year things have changed, we recognize ourselves as artists and we want to go far.
2. In 2016 you have released your album ''Steel Hammer''. Have you prepared anything new since then?
This 2020 has been crazy, an interesting time, but at the level of the artists this is not good. By us, we had prepared to release our next album "La caída del Leviatán". An album with enormous social criticism, due to the country in which we live.The lyrics are in English and Spanish, to shout with our language what is wrong, and that the world finds out it too. But due to the pandemic situation, we decided to go ahead with to amake an independent production, while the Drity Sounds Records studio (Witchtrap)reopens. It will be an EP called "Forged in Hell". Where we make know the three songs that were composed after the song "Steel Hammer"the first song). Is an EP that shows how the band started in the hell's streets (Medellín) an EP full of nostalgia and a Heavy Metal that would not disappoint.
3. Label or DIY and why?
Our label since this project started has been the same, Pure Metal Records. A label that trusted us in our first production, and which continues trusting in us for the release of the second álbum. In addition, we have relaunched the 2016 "Steel Hammer" in vinyl format. They are friends, they are brothers in the local Metal scene, we trust them, and thanks to them Steel Hammer has achieved what it has achieved.
4. Do you prefer Vinyl, Tape, CD or Digital Format and why is that?
As music lovers, we know very well that the sound of the vinyls is the best, of that there is no doubt about it, a sound that can survive without electricity, is purity of sound, nothing digital, just the play of waves and vibrations. As collectors, all formats are acceptable, since bands strive to produce and publicize their sound in multiple formats, it is a piece in itself with value, any format. Now, as artists, the more hearts and ears we can play it will be better for us. it's a pride that our album "Steel Hammer" has come out in all formats, people can easily get it. And this does not decrease sales, Followers who knows that buying Is investing in us, they continue to do so. We hope all humans in the world could enjoy the music, however, as a possible.
5. Your music style is Heavy Metal. Which are your main influences (Favourite Artists / Bands etc.)
Our favorite bands, or the bands that move that inner passion, can be seen reflected in the song "Behind the Power of Steel" where we mentioned them. Accept, Manowar, Motörhead, Nightmare, Black Sabbath, Iron Maiden, Exciter, Trance, Gravestone, Angel Witch, Saxon, AC / DC, Coven.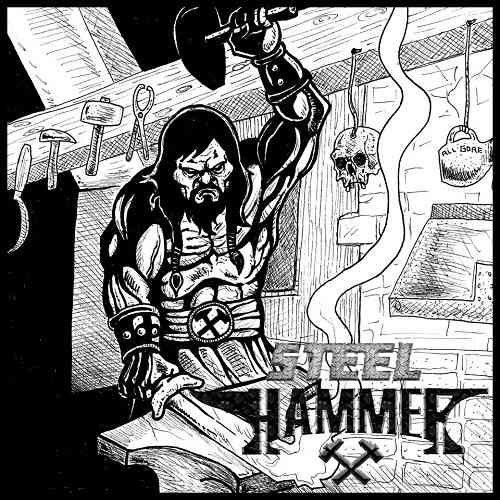 6. Which things, do you think, a Band should sacrifice in order to succeed? Have you ever sacrificed anything in your life for a better future of your Band?
The band must do without someone who has no commitment, nobody is indispensable. Now, personal sacrifices are spending time and being in the best disposition, something that not everybody is able to, but we are not demanding, We are a group of friends and above everything we want to keep it that way, above all, we want to continue being. Now, if what we want is success, discipline, perseverance and love for this, if you do not love what you do, you will never go far, each step we achieve in everyone feels joy and enthusiasm. We have sacrificed personal relationships, friendships that deteriorate due to the commitment we expect in the band, but we cannot do anything, the path we want for Steel Hammer must be felt, it is not a commitment out of obligation, it is a commitment out of love for Heavy Metal .
7. Describe your ideal live show as a performance Band. Have you already experienced that?
For us, the ideal show would be a well-performed show, where the fans, the organizer and the bands earn what they deserve. Now if we talk about a dream show, for Steel Hammer it would be in front of thousands of people singing "Steel Hammer Attack!", In our city or in any other, we would like to be playing on big festival stages, and that is our goal, we want to achieve that double bass. We have not experienced giant shows Yet, but there are many to remember, specially Bogotá, is a place that has received us incredibly, we always feel stunned and wanting to give all the energy.
8. Which attributes, do you think, that a new Heavy Metal Band should have in order to gain identity and be unique?
Fundamental, to have a concept. Today there are many emerging bands that play incredible but they dont have nothing to say, completely empty. Maybe we could be classified as such, but now we want to put a critical point. Artists must express what they feel about the world, not only about their tastes, a narcissistic artist is deplorable. As for the musical, if you feel good doing it, do not know if it will be Heavy Metal, because this sound has been cultivated historically and has lines or schools, the good artists study their time and the artists around them, so if you do this good task, your sound will be Heavy Metal.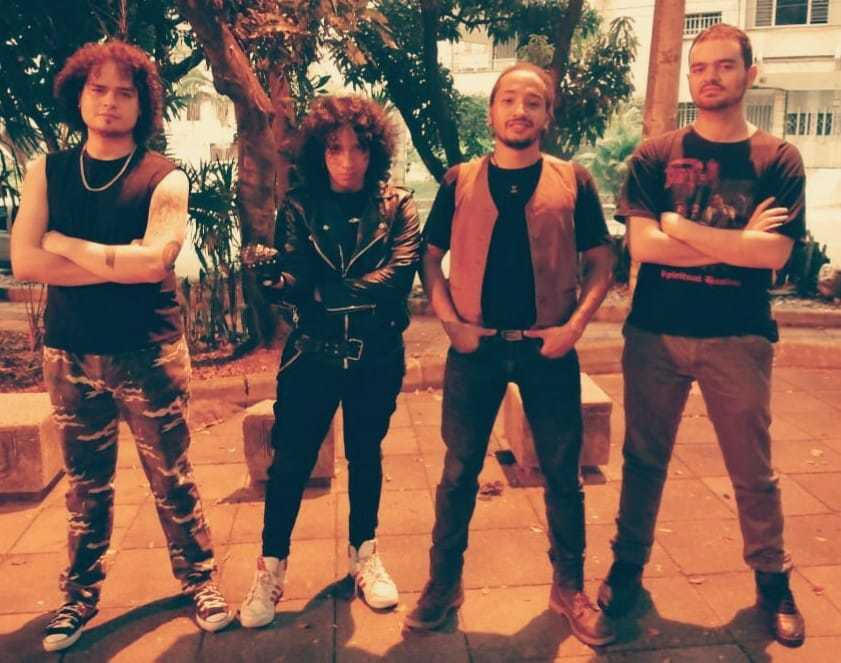 9. Do you believe that Bandcamp and other Digital Platforms help the new Heavy Metal Bands? Which, do you think, is the ideal way for a Band to promote its work?
Of course, the more listened artist, better. Metal has the advantage that record labels have never stolen its essence, it creates its profile and its music, this should give it to know. All platforms are tools and as such you have to know how to use them. We do not recommend filling up networks without a good product to offer, it does not make sense. But if you have worked hard and have something to show do not be afraid to show it, no fear. Steel Hammer launched the website, www.steelhammerattack.com. This is a proof that the networks are there for everyone, but we want to make sense of it, they can contact us there, by whatever means they find us, and we will always respond with the best disposition.
10. Tell us a few things about the New Underground Metal Scene in Colombia (Bands, Fanzines, Webzines, Metal Clubs etc.)
In Colombia, there's high quality metal, and when say it i really mean it. We would have a lack of Pages just for mention all the metal scene, but we Will tell you about the bands that we consider our brothers.And these brothers bands that you should listen, and even more for their own soud, these bands are, Arius, Tyger Tank, Sörceress, Yunke, Revenge, Hellion, Hell's Lust, and of course the Medellin's legends ,Masacre, Witchtrap, Dirges, Nightmare y Savage Aggression. All regarding this city, and regarding the country we can find bands as, the old Acutor, ADS, Power Insane, Bloody Nightmare, and many more.Recently we had an interview in "Infecto Zine", there are others called, Hellzine, Iron Fist, and many more, regarding the band we relased this month "Vestigios de Hierro", a latinamerican magazine.And regarding the metal clubs, there is, Villamil Ossian Bar and Dynamite Hard'n Heavy Bar, our personal favorites
11. Do you know anything about the Hellenic Metal Scene?
We know quite little, and here we simply call it Greek Metal, but we personally love Strikelight, it is a reference for the band. We also listen to Convixion, Dead Congregation, Rotting Christ, Macedon Harriers, Thou Art Lord, Erase, Warrior Path, Omega, Zemial, Ravencult, Necromantia.
12. What are your future plans?
As we mentioned earlier, we are about to release our EP "Forged In Hell", then our next album "La capida delf Leviatán". Our future plans is to position ourselves as one of the best Heavy Metal bands in Latin America, hopefully we can go out and play in other countries or other continents. We also hope to get the right people to help us in this task, Steel Hammer does not stop growing.
13. Thank you very much for your time & Keep up the good work! The closure is yours
Thank you very much to FILTHY DOGS OF METAL, we reality appreciate the work you are doing, is excellent, we recommend it bastane, thanks to you for this work you do, because grains of sand built empires. So it is is a wake up call to all Metalheads in the world, work hard and unite!
By Steve the Filthy Dog.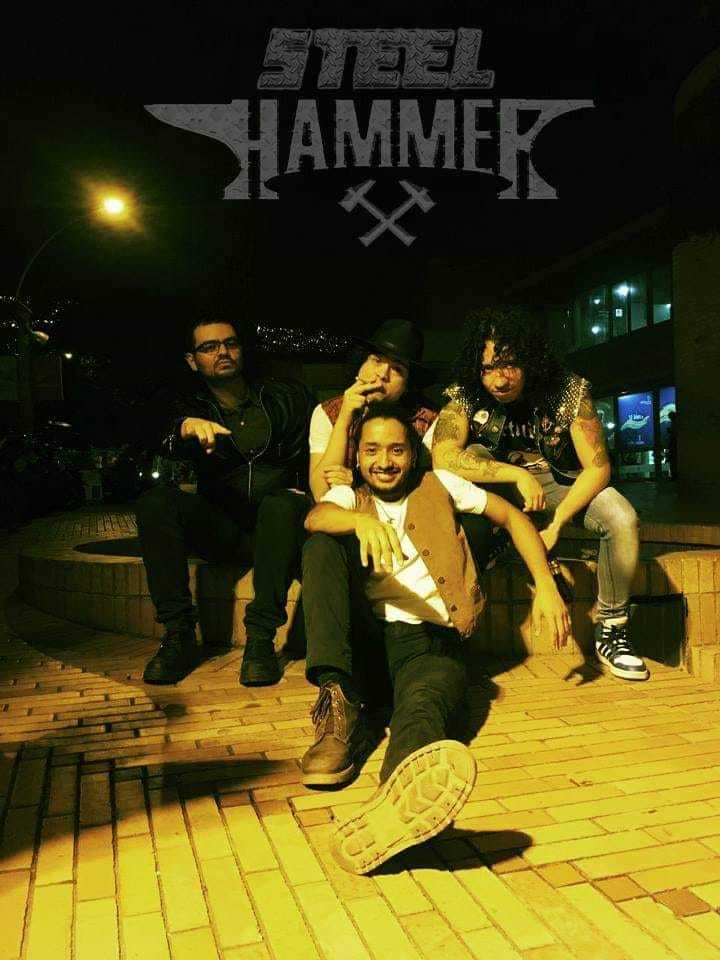 STEEL HAMMER CONTACT:
https://steelhammerband.bandcamp.com/releases
https://www.facebook.com/SteelHammerAttack/
https://www.instagram.com/SteelHammerAttack/