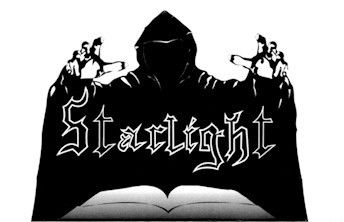 !!!SWEDISH SPEED METAL!!!
We had a conversation with Johannes Frykholm (Drums). Enjoy!
Welcome to the FILTHY DOGS OF METAL Webzine.
1. Tell us a few things about STARLIGHT. Why did you split up?
Thanks for having me! I played drums in Starlight. Me and Valentin (guitarist) started the band in late 2015 as we both gravitated towards the same kind of music at the time. As I was mostly for melodic power metal and he was inspired by the underground giants of thrash, we found common ground in the old-school speed metal sounds of bands like Scanner, old Helloween and Blind Guardian, Stormwitch and such. In late 2017, however, both me and Valentin had joined other bands which interested us more than what we were playing together. He started playing guitars in Lethal Steel and I joined Palantír on keyboards. Though there were initial plans of a Starlight full-length, they were put on hold in order for us to work on our new projects. It took a full year before Valentin decided to start finishing the full-length, this time in EP format.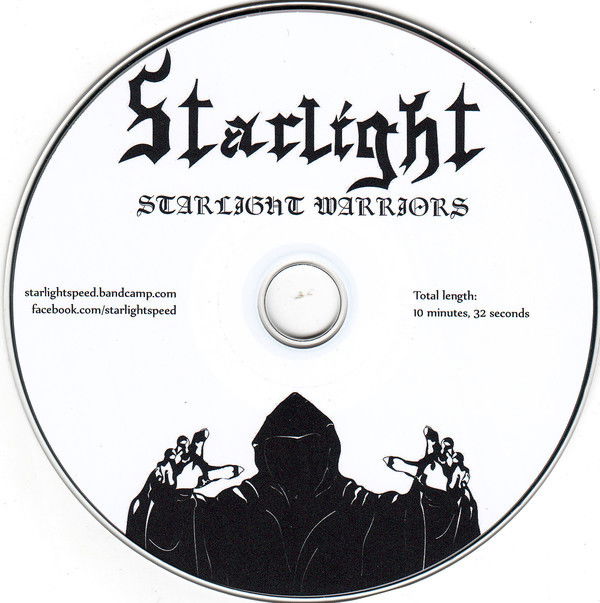 2. In 2019 you released your new EP ''Constellation'' in which you included your 3-track demo''Starlight Warriors'' as a bonus.
What was the Feedback from your audience as well as from the Press?
From what I've heard people like it. I personally think it has potential to be a really great album, I'm especially proud of the songwriting myself. The tracks are arranged in a way that I feel pay tribute to our main influences a lot. As some of the songs have been performed live prior to the recordings we know they hold up with a live audience.
3. Your music style is Heavy Metal. Which are your main influences (Favourite Artists / Bands etc.)
Sound-wise, our biggest influences are probably Scanner and old Blind Guardian. Just in terms of how big you can make something sound with not that many instruments. I'm a huge fan of Scanner's ''Hypertrace'' album in terms of concepts, songwriting and variation. But I also bring a lot of my influences from modern power metal to the table, with bands like Veonity, Blazon Stone, Orden Ogan and others showing how heavy power metal should sound.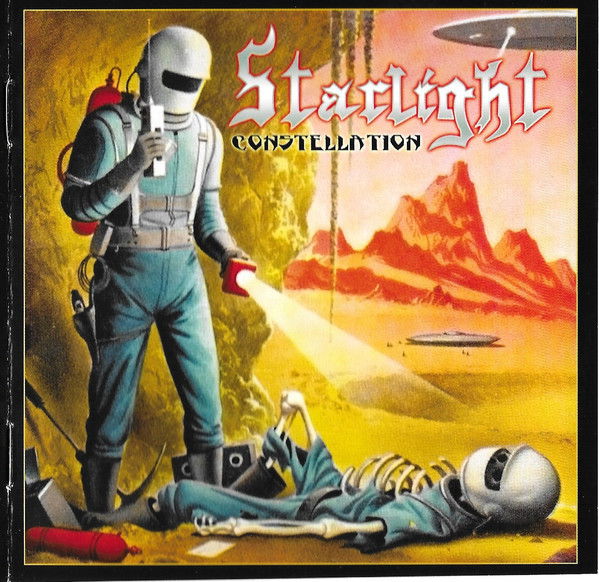 4. Which attributes, do you think, that a new Heavy Metal Band should have in order to gain identity and be unique?
I mean, in terms of what a lot of bands are doing to gain identity, having a gimmick helps. It doesn't always raise the quality, but it sure helps when writing songs to have a certain concept that you're writing about. We loved the sci-fi lyrics from old speed metal bands and enjoyed writing such songs. However, I don't like when a gimmick keeps a band from making great music when they only have to rely on the gimmick. It makes the band seem like lazy songwriters. Also, gimmicks wear off after a while, and after a few albums with the same concept and lyrical themes you're bound to run into writer's block.
5. Describe your ideal live show as a performance Band. Have you already experienced that?
The ideal live show is when you're just enjoying the music and your instrument sort of disappears. When you let yourself get lost in the moment and you're just there with the crowd, enjoying each other's company and rocking the hell out to the music. I've experienced it several times, but I think an important aspect to it is the expectations you set for yourself. If you go on stage thinking "I have to play every note to perfection" like a classical musician, you're putting a lot of pressure on yourself. If you can live up to it, that's fine, but if you can't, then you're leaving yourself open to a lot of anxiety. A little stage jitters I think is helpful, because it gives you an adrenaline boost that makes you feel more alive and human.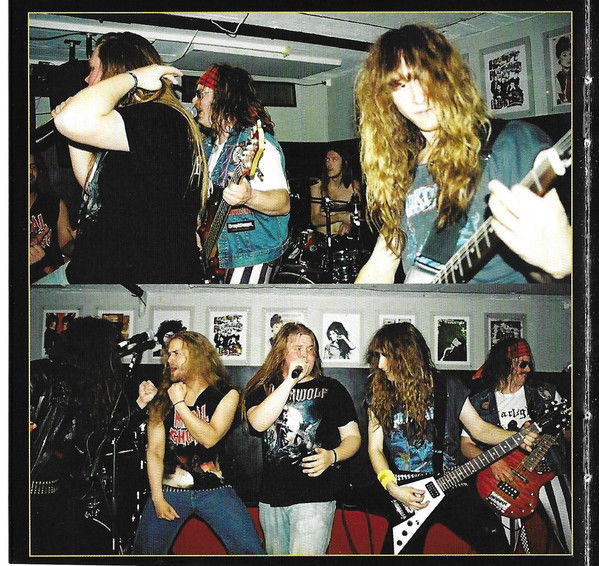 6. Do you believe that Bandcamp and other Digital Platforms help the new Heavy Metal Bands? Which, do you think, is the ideal way for a Band to promote its work?
I really like BandCamp personally. It's well-designed and easy to navigate, and therefore easy to start using in new bands. We've gotten orders from around the world which we never would have gotten without such a platform. In terms of Spotify however, I honestly can't blame anyone who chooses not to have their music available there. It should be up to the band and no one else. If you don't feel that Spotify is generating the revenue nor reaching out across the globe for new fans, then don't bother. There are plenty of social media forums where people will gladly pay a few bucks for a demo tape or EP, even if they haven't heard all of your songs or know who you are.
7. Tell us a few things about the New Underground Metal Scene in Sweden (Bands, Fanzines, Webzines, Metal Clubs etc.)
We seem to be experiencing a shortage of live venues recently. It has somewhat to do with our government's rollback on music cultural and recreational funding, but it's more than that. Clubs are closing down for arbitrary reasons, like "too much noise at night". Radio shows barely play smaller bands anymore. It's kinda depressing, and can definitely be a road block for newer bands just trying to get going. But on the plus side, a lot of metal musicians in our country often band together to make things happen. A lot of smaller festivals seem to pop up here and there, and some fanzines are still going strong. A couple of college students in Gothenburg recently created their own podcast radio show where they aim to play demo bands who just want to get their music out there. It's called "Kultur-Kängan" (Culture Boot, like giving the boot to high culture.). I think these types of initiatives are what keeps the metal scene alive and kicking.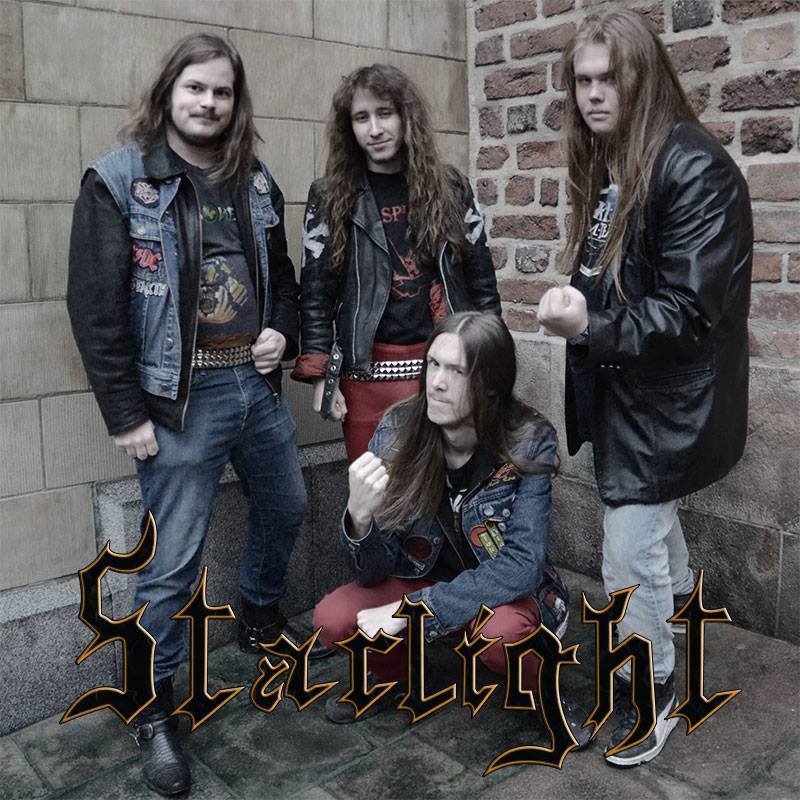 8. Do you know anything about the Hellenic Metal Scene?
Honestly, not much. I can mostly name some of their biggest bands, like Rotting Christ, Suicidal Angels, and of course, from my own genre, Firewind. On the power metal side I've listened somewhat to bands like Emerald Sun and Secret Illusion and remember liking them okay. 'Theater of Pain' by Emerald Sun is a great track.
9. Thank you very much for your time Johannes! The closure is yours.
Whatever subgenre within our favourite genre you listen to, remember to always be open-minded and respect each other's opinion. Also be respectful when talking about underground bands, even if you don't like their albums, because just a couple of bad reviews can ruin the most promising of new bands. Heavy metal is awesome, and its fans should always be equally as awesome all the time. :-)
By Steve the Filthy Dog.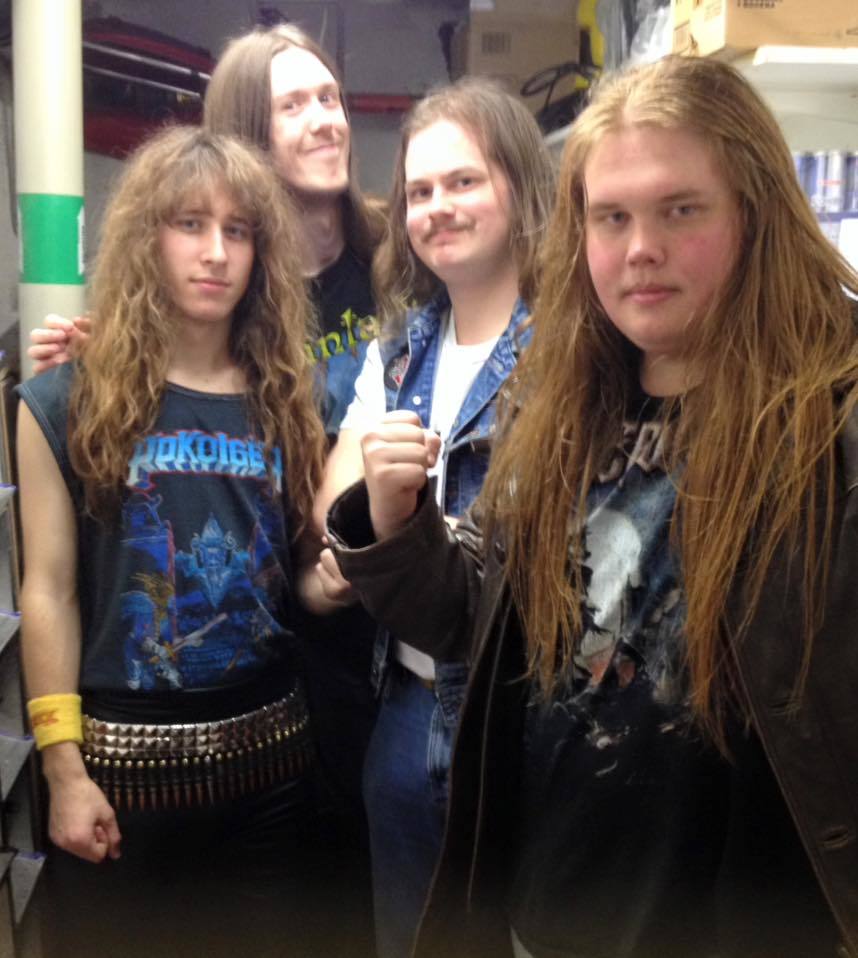 STARLIGHT CONTACT:
https://starlightspeed.bandcamp.com/releases