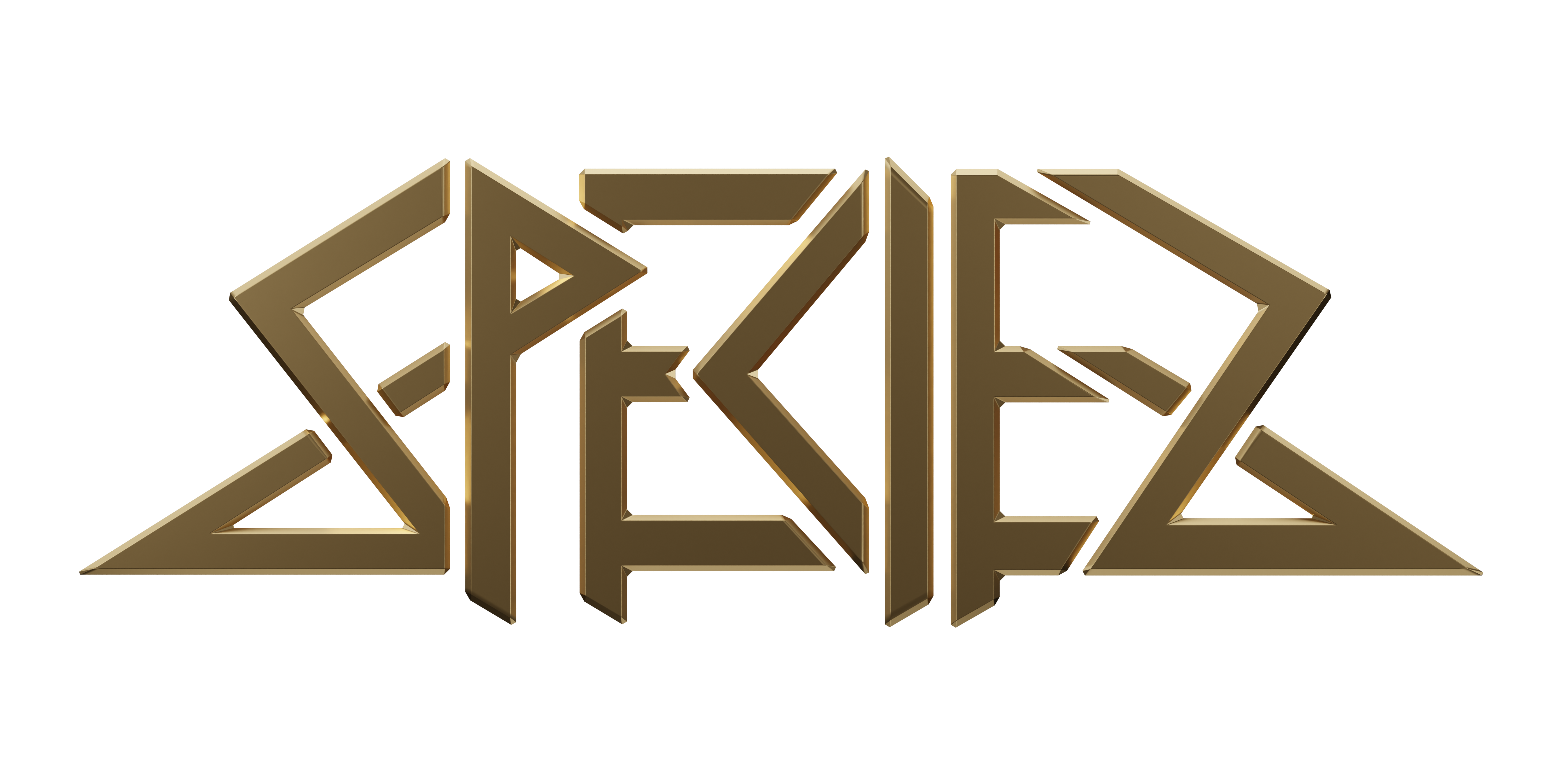 !!!THRASH METAL FROM POLAND!!!
Welcome to the FILTHY DOGS OF METAL Webzine.
Tell us a few things about SPECIES (Members, Starting Year etc).
Hello to you and everyone out there, thanks a lot for inviting us to this interview! The origin of Species goes back to the second half of 2018. Piotr and Przemek had known each other for several years by then and had been thinking about starting a band for some time. At the end of summer, Piotr was introduced to Michał by a mutual friend at a concert and invited him to a rehearsal after discovering they share similar tastes in music. From the very beginning the vibe was on, big time. As a trio, we all wanted to play the same kind of music, which, for a healthier and stronger creativity, was not precise to the extent that we closed up onto some specific genre. That idea of an openness worked then and helped start the band and is working to this day as our creative motor.
In 2019 you released your EP ''The Monument of Envy''. What was the feedback from your audience as well as from the press?
After 5 months of rehearsals, in March 2019 we recorded "The Monument of Envy" EP, which we then self - released digitally on May 31st. On the same day we played our debut show in Warsaw, which was an absolute blast! People really dug our music and kept on asking when we would release the EP in physical format. When it comes to the press' feedback, we received 2 or 3 reviews, all of which were positive. We also sold out the first 100 copies of our demo.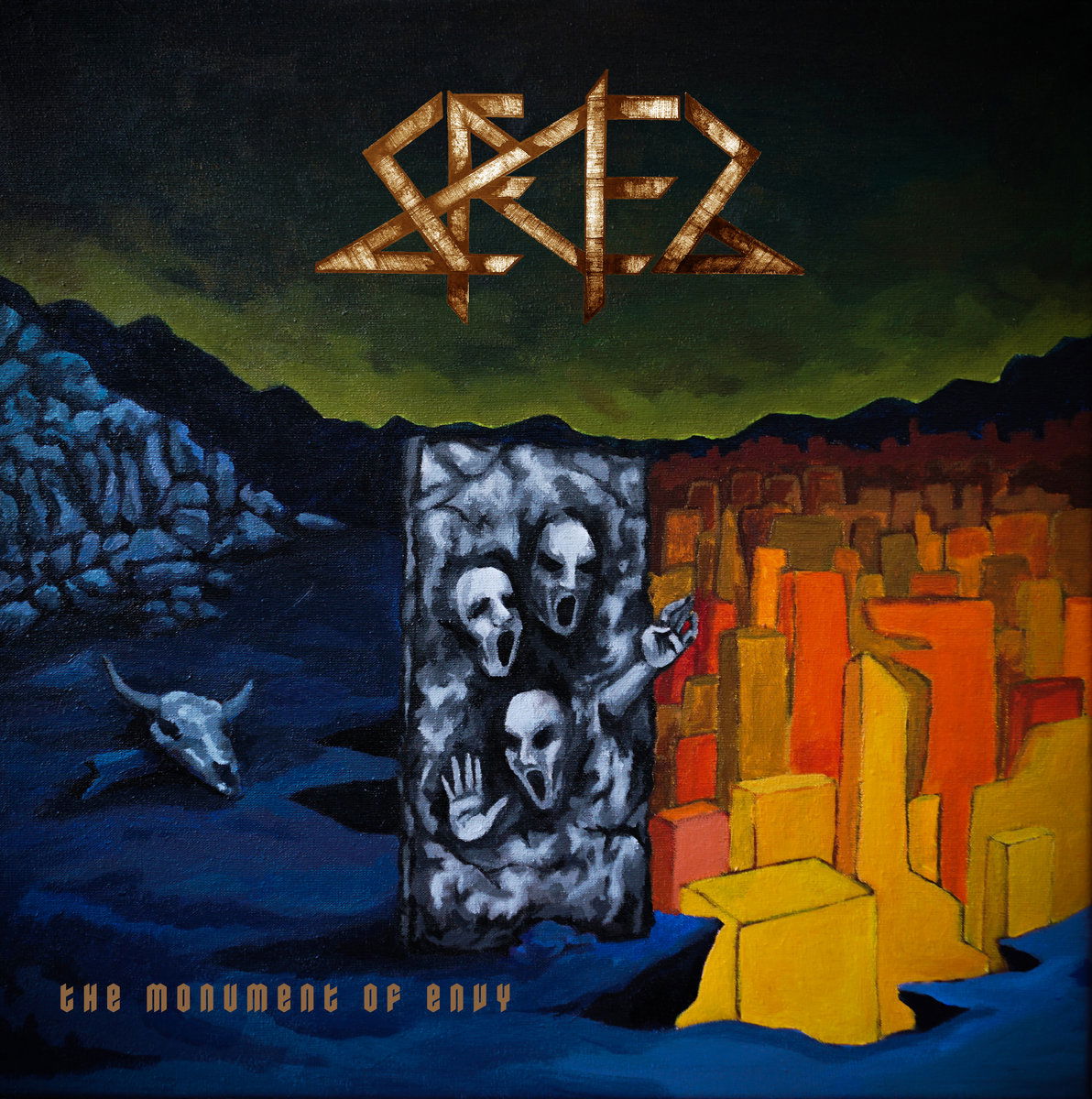 How did your cooperation with Awakening Records occur & what do you prefer most Label or DIY and why?
Well, both can go right or wrong. We quickly realized we don't have promotion tools and a base to advocate our music on a higher level ourselves, so unlike with ''The Monument of Envy'', we decided to release the debut LP on a label. We contacted Awakening Records based on the amazing work they did for our good friends from Pandemic Outbreak and Frightful. They liked the EP material and asked to send the LP once it's done. So we did and the cooperation started right away.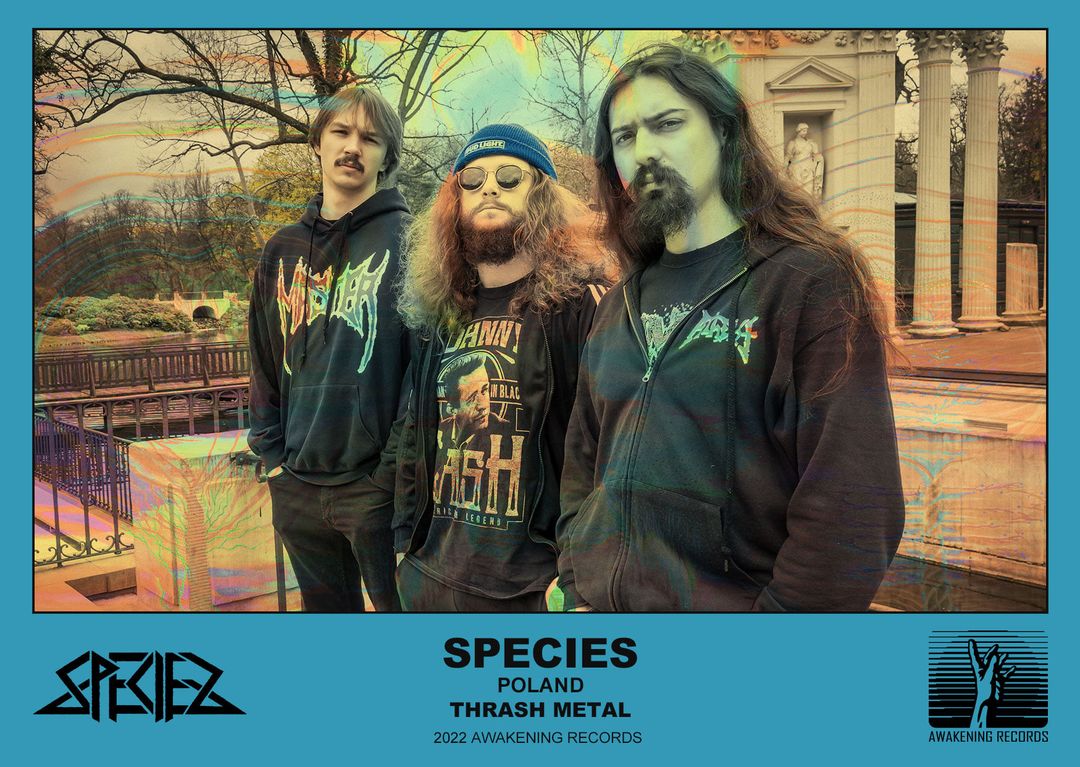 Do you prefer Vinyl, Tape, CD or Digital Format and why is that?
We don't think there's one format towering above every other one, each has its pros and cons. CDs are perhaps the most practical, LPs have the lyric sheets, big artworks and analog sound while Tapes are warm sounding, take less space and are cheaper. Regardless of the format, there's always something magical in holding a record in your hand, whether it's a jewelcase CD, gatefold LP or a colored cassette.
Your music style is Thrash Metal. Which are your main influences (Favourite Artists / Bands etc.)
It would be nice to write something different for each band member (because our tastes slightly differ) but our biggest inspirations are definitely bands that tried to push the limits of what you can define as thrash metal, the likes of Toxik, Aspid, Coroner, Artillery, Risk, Vendetta (the German one!) to name a few. But we were also influenced by the prog-rock bands - King Crimson, Goblin, Camel, Pink Floyd, Yes. And it's also unavoidable to draw influences from the biggest of guys like Metallica, Pantera and so on - they had an undisputable impact on music in general, definitely our top favorite bands.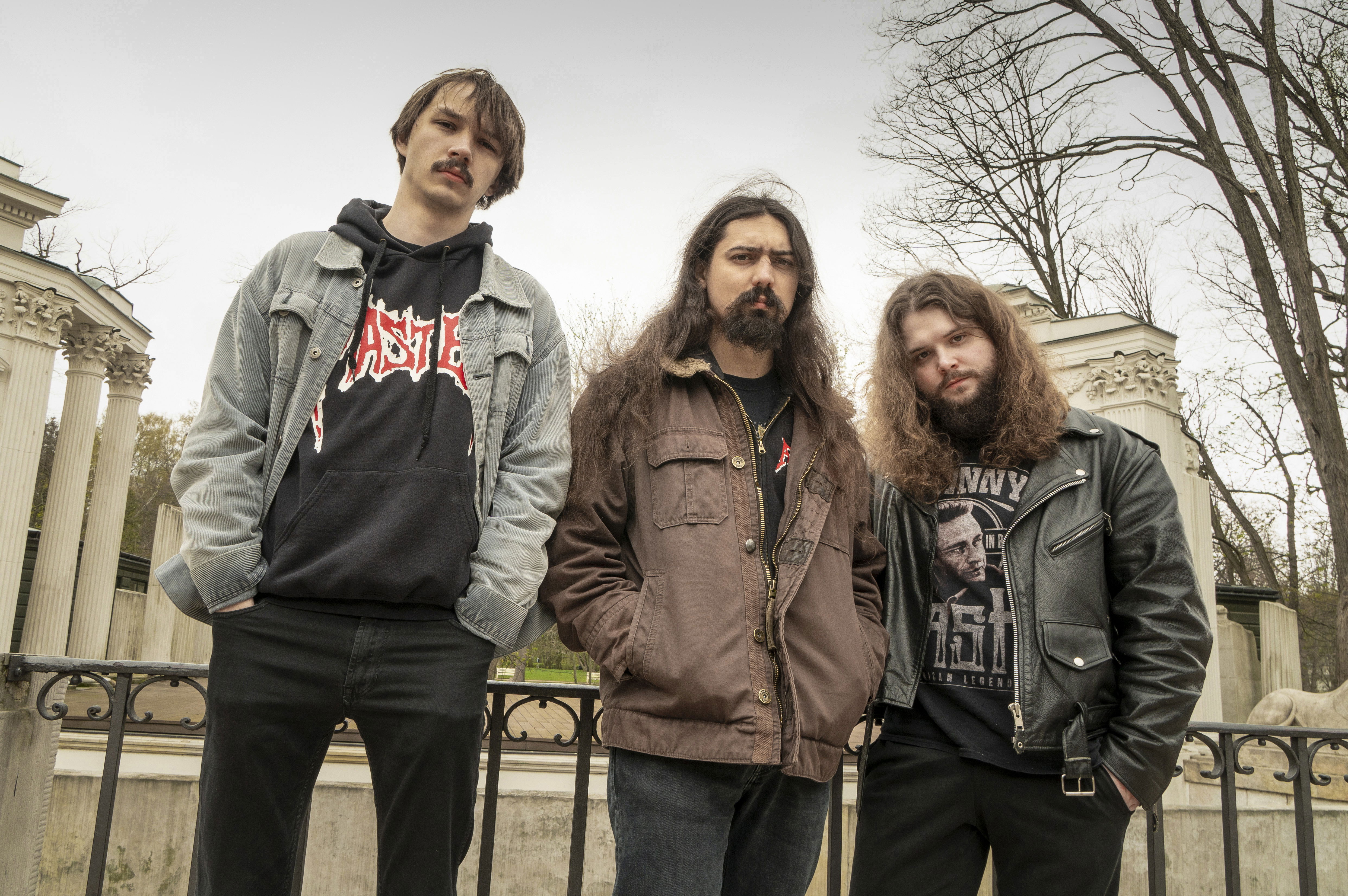 Which things, do you think, a Band should sacrifice in order to succeed? Have you ever sacrificed anything in your life for a better future of your Band?
Personal life, vacations, family trips and meetings, relationships and money. Lots of money. Peter got himself a van in the early stages of the band because he expected some nice things in the future in connection with the band so to not waste time and energy on renting any vehicles for touring he decided to make an investment. Even though he couldn't afford it. Everybody had to resign from a lot of nice things but it was totally worth it! We hope there's plenty more to sacrifice, can't wait!
Describe your ideal live show as a performance Band. Have you already experienced that?
Sure we have! Imagine a 4 month drought of live concerts back in 2020. That year, when finally the government opened up for live events, In September 2020 we played our only third and last show of the year. 4 bands performed that night in one of the coolest live venues in Warsaw. We were the last to perform since we were the organizers and thought it would be cooler to give other bands a bigger probability of having more people in front of the stage. And guess what happened, all bands performed in front of the exact same amount of hungry, aggressive, and wild people. We started playing around midnight and it felt like people have never been to a metal concert before. The gig was lit. Everyone, including us, was so famished for concerts. Not that we wish anything like the pandemic to happen again, but really, this type of energy is the one everyone both on and in front of the stage is looking for. Honestly, since then, every single concert has had a similar vibe - either there were fewer people or a bigger crowd - it seems like people cherish it more and are more grateful for the live concert. You never know, right?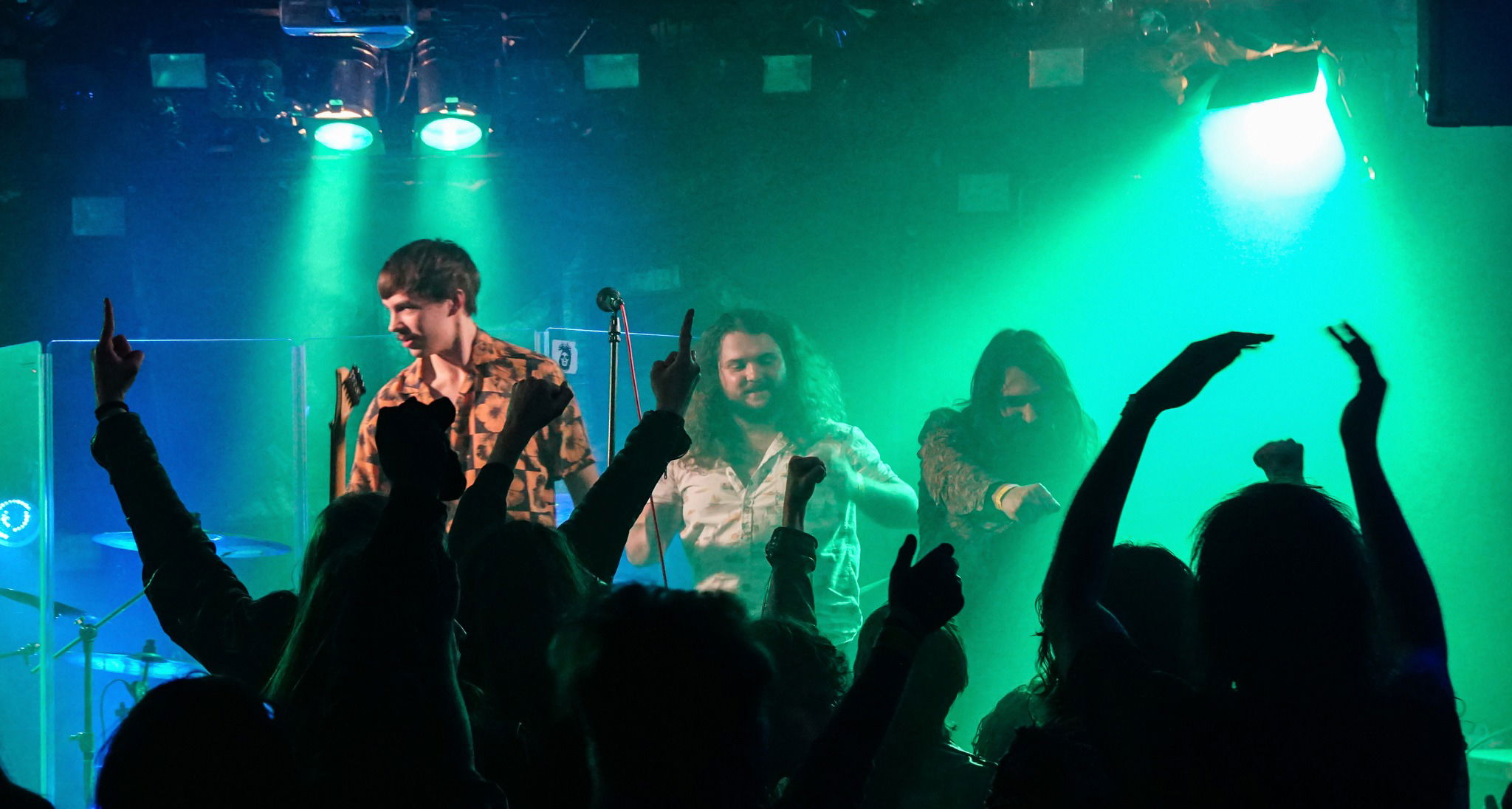 Which attributes, do you think, that a new Thrash Metal Band should have in order to gain identity and be unique?
That's a tough one! It's super hard to try and create something new while staying within the boundaries of thrash metal. But there are ways definitely, goofing around with some new techniques of playing (the instruments are ever evolving, people come up with new ways of playing all the time!) and experimenting with the typical thrash riffs at the same time; staying open minded - so you don't end up with a hermetic, recycled sound; looking for the inspirations of your thrash idols and exploring things that inspired the bands and musicians before; maybe trying to find stuff that's very hard to play for you now and push yourselves to train it! And most importantly - find what you like to play and do it.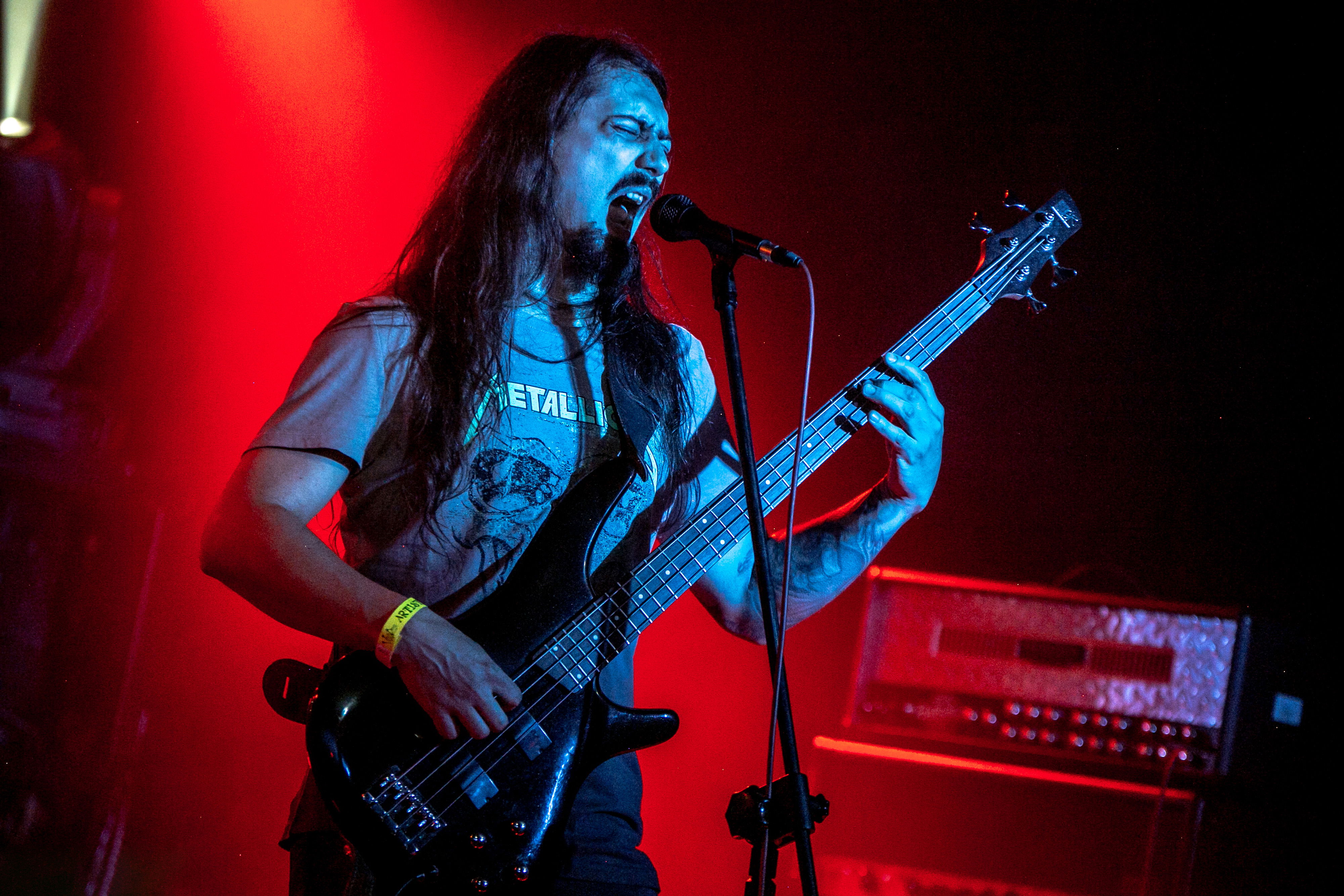 Do you believe that Digital Platforms help the new Thrash Metal Bands? Which, do you think, is the ideal way for a Band to promote its work?
Without a doubt! Never before had information such a chance to travel at such speed! Within seconds you can reach any part of the world, so in this way it immensely helps. The promotion channels can differ, but posting on social media is the go to practice but it's good to take into account that certain places in the world have their own preferences (in Poland for example twitter has never been big, so it's a waste of time to post over there if you want to make some noise locally).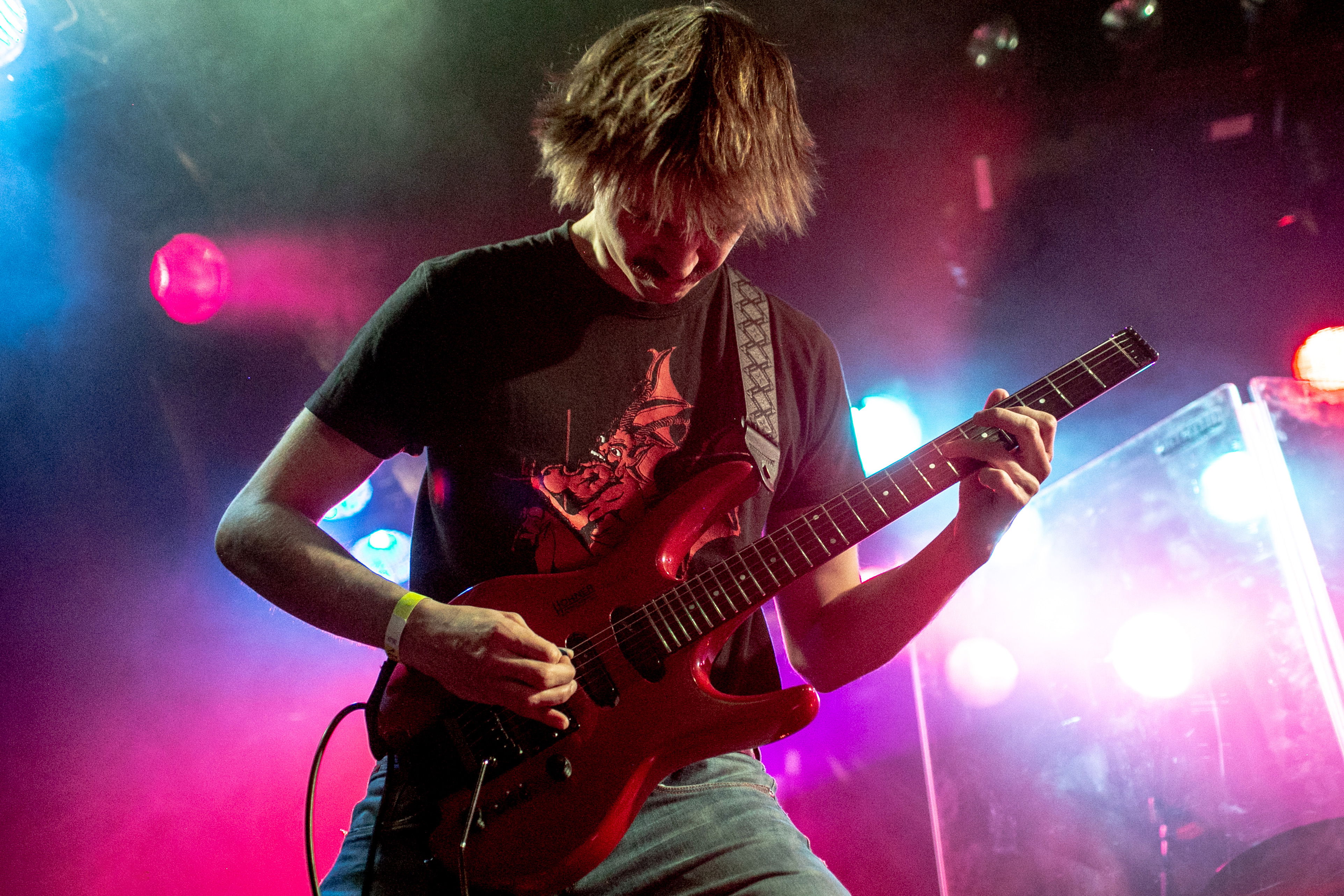 Tell us a few things about the New Underground Metal Scene in Poland (Bands, Fanzines, Webzines, Metal Clubs etc.)
The scene in Poland is huge and very varied with new bands being formed pretty much every month. All across the country there are tons of great young bands, many of which are friends of ours, who actively compose, record, and perform live both in Poland and abroad. There's a substantial black/thrash metal scene as well as a very strong death metal scene. In Warsaw, almost every weekend there is a local show in one of many clubs here. The zine culture is not entirely gone, however it's not very popular anymore, since you can read about anything online. Websites, blogs or podcasts are much more popular and that's where most people read news, album reviews and band interviews.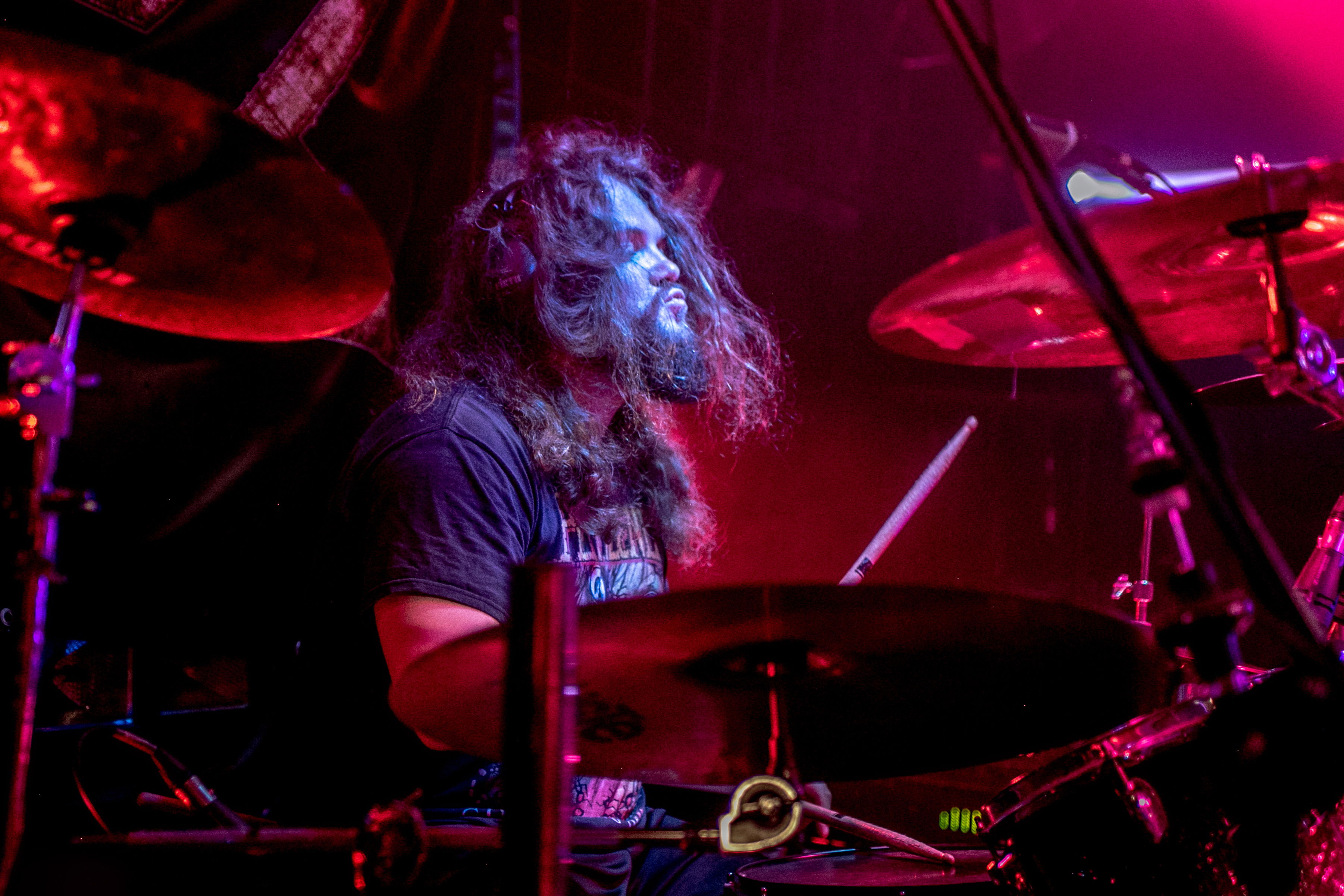 Do you know anything about the Hellenic Metal Scene?
Przemek: When I think of Greece in terms of music, the first bands that come to my mind are stoner ones such as Planet of Zeus or 1000 mods. Rotting Christ used to be my favourite couple of years ago. Then you have Septic Flesh, which I listen to mostly because of Krimh on the drums.
Piotr: Aphrodite's Child. Roll the credits.
Michał: Vangelis (R.I.P.). When it comes to Greek metal, Human Serpent's "Inhumane Minimalism" is one of my all time favorite black metal albums. I also remember seeing Bio-Cancer live a couple years ago and they were sick - super aggressive thrash.
What are your future plans?
Fly to another planet, meet new civilizations to see if they have some good progressive thrash to offer. Besides that, we're looking for gigs both in Poland and Europe. The more you play, the happier people are. We're also working on new material, so the second album comes quicker than expected.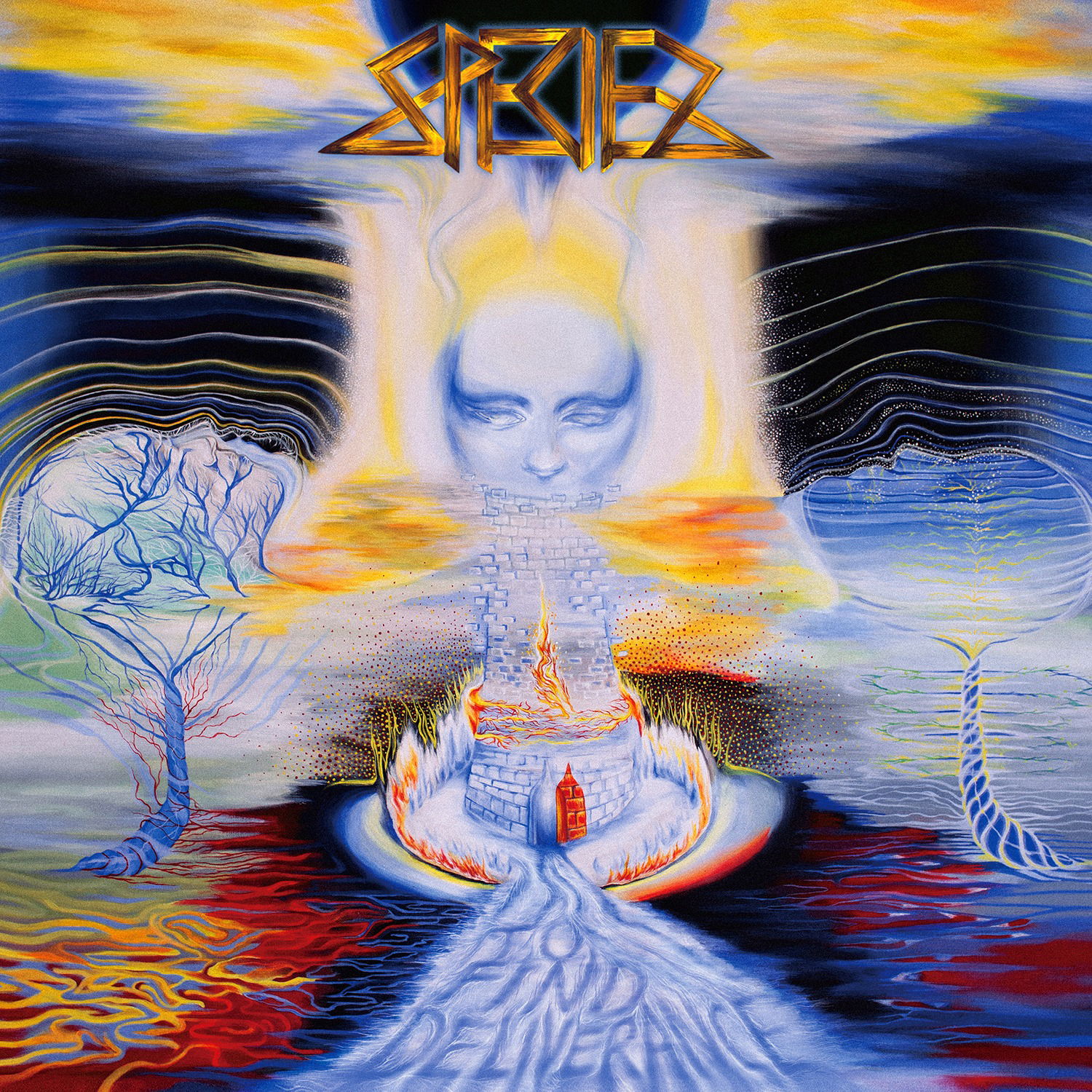 Thank you very much for your time & Keep up the good work! The closure is yours.
Thanks for having us and thanks to everyone for the support!
By Steve the Filthy Dog.
SPECIES CONTACT:
https://www.facebook.com/MetalSpecies/
https://www.instagram.com/species_of_metal/
https://species1.bandcamp.com/releases
https://open.spotify.com/artist/0jNazjS70CqpEdXWBxVPEi