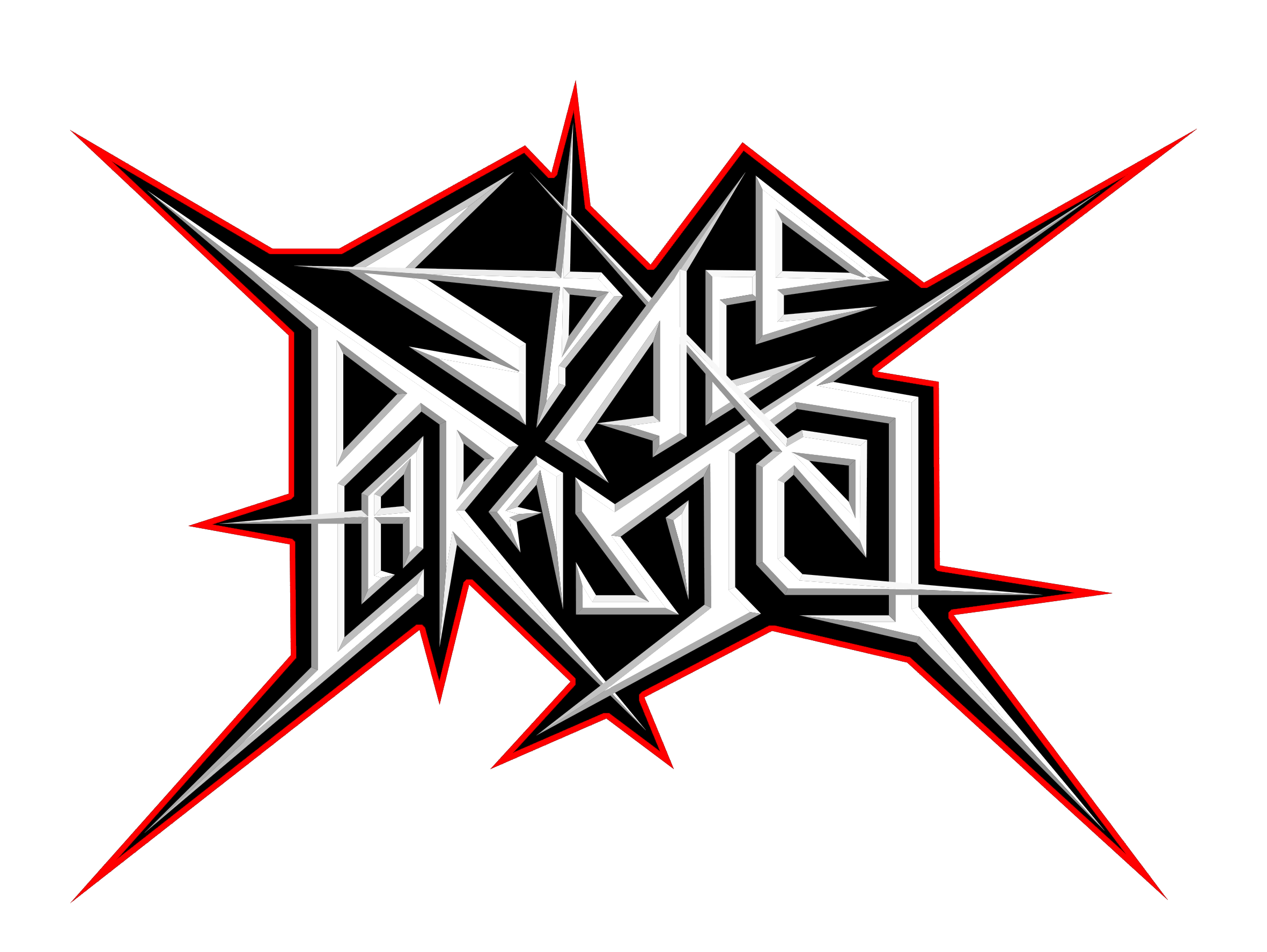 !!!THRASH METAL FROM GERMANY!!!
Welcome to the FILTHY DOGS OF METAL Webzine.
Tell us a few things about SPACE PARASITES (Members, Starting Year etc).
Nadine: The Band was founded in early 2017. Willi and Diana met and jammed a little. They pretty much decided very fast they wanted to start a band, to play metal. They asked Daschke if he wanted to join. And he did. Those three already knew that they wanted a woman up front, but couldn't think of anyone. Daschke came up with the idea to ask me, apparently I was the only women who was into metal a lot. I got a message on Facebook asking if I wanted to join the Band – which then was already called Space Parasites. I was surprised and thrilled. So we met and checked out if the feeling was right. It was, we were absolutely thrilled. We rented a rehearsal room and started to write songs. The first Demo came out ''A Date with Thrash Doctor''. Recorded in a cellar. Entertaining. Hahaha We played a few shows, wrote new songs and soon and were soon determine to record an album. ''Raw and Violent'' happened. A vicious Album, we recorded it all on our own, and we ran ourselves ragged, while doing it. During the recording of -Raw and Violent- a song from ''The Spellbound Witch'' was almost completed ''Cross the Line'', we started talking about to summon a second guitar player, but we did not come around to do it. It took another year until we finally decided to do something in the matter. The decision to recruit a second fiddler was largely owed to the quality of the ''Spellbound Witch''. It is much more detailed, melodic and complex. It became clear that we needed and wanted a second guitar player. We met Matti in September 2020. He came, he played, he won.
You have recently released your album ''The Spellbound Witch''. What is the feedback from your audience as well as from the press?
Diana: We now only have our audience in the interwebs. ;) Due to the Covid pandemic, we couldn't play shows. But we got a lot of positive feedback from our fans on the video to ''Cross the Line'' and the whole album. The press was quite impressed, I'd say. Well, each to his own, especially when it comes to Nadine's vocals. You can't win 'em all. :D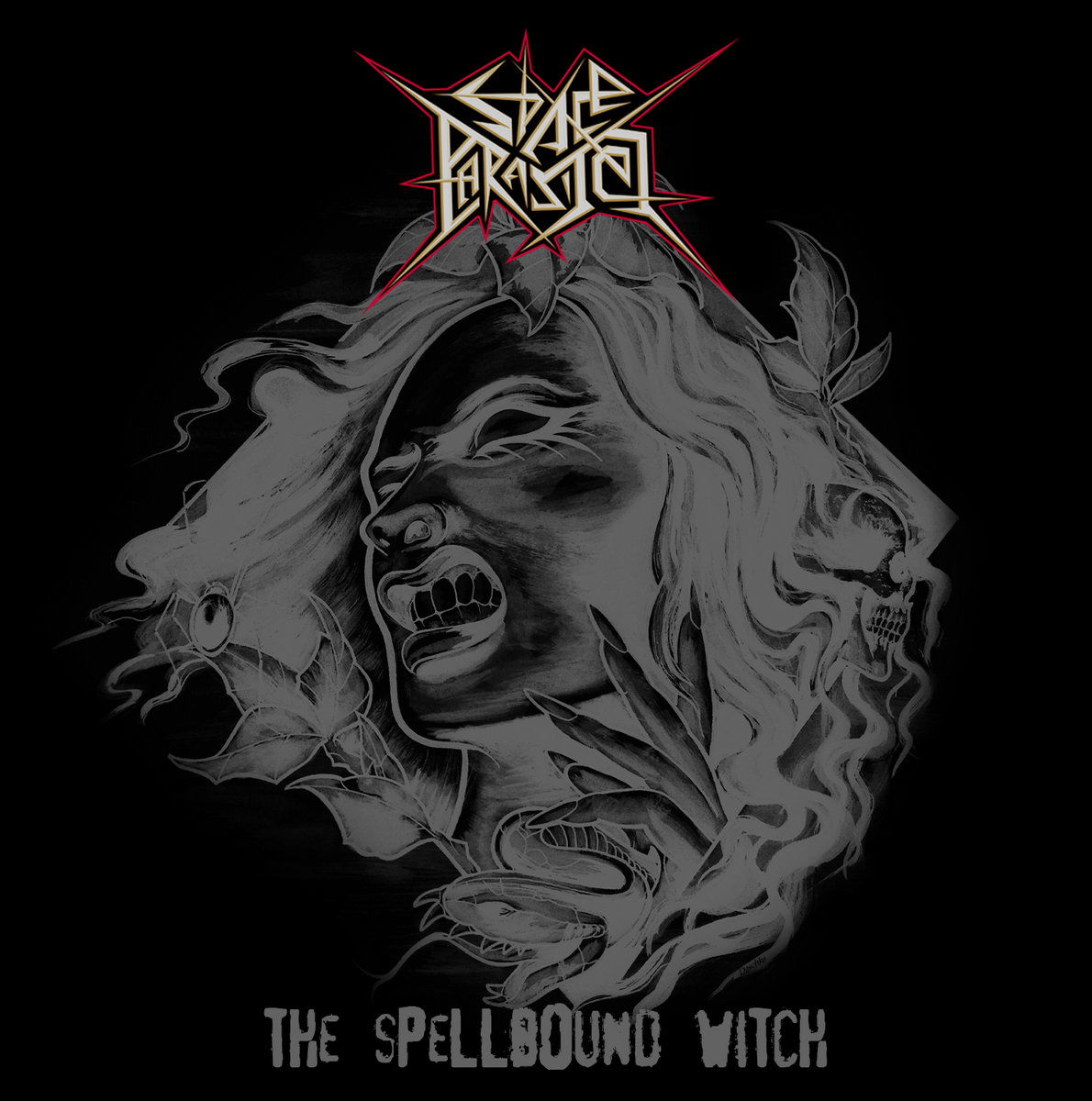 Label or DIY and why?
Daschke: Working with a label is much more professional. More coverage. We put a lot of work and time, heart and soul into the recording of ''The Spellbound Witch'', so I believe it speaks for itself and can be fairly distributed.
Diana: Well, DIY is fun, but I think, especially for us, however a label just fits our case a lot better. At least in terms of sales, awareness and gigs.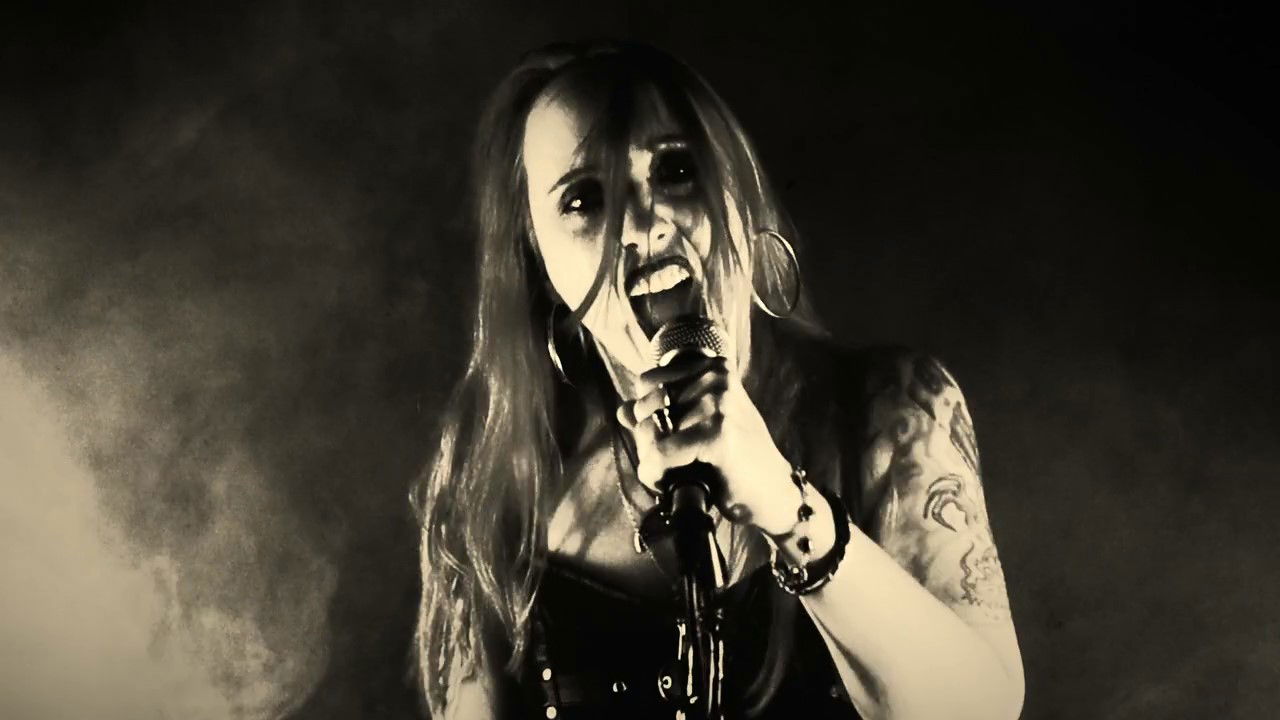 NADINE - VOCALS
Do you prefer Vinyl, Tape, CD or Digital Format and why is that?
Daschke: Vinyl, just because it's the absolute best. No skipping, you have to listen to the whole thing, it's better to have a hard copy of something. And still this year you can hold ''The Spellbound Witch'' in your hands, it will be released again on vinyl after all.
Diana: I personally love vinyl. I like the ritual of putting on a record, I've been like this for 20 years. Besides, I also think tapes are very cool, but unfortunately they are almost extinct. Of course, I also listen digitally, mostly for practical reasons.
Nadine: I love Vinyl as well, the way you put it on. Even the artwork seems different. Ever made a tape for someone by using vinyl? It's much more personal, I think. You have to get in there, into your collection, it takes skill and undivided attention. It's the real deal. I have a CD player in my car. That's about it.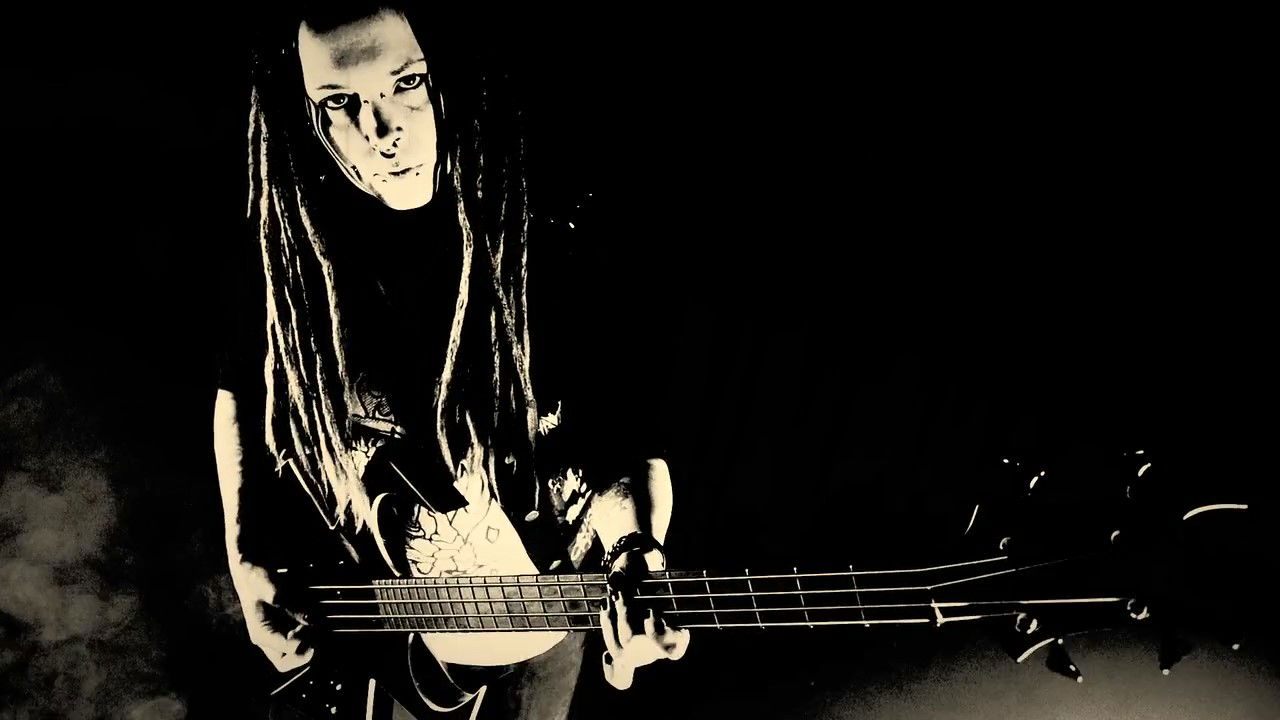 DIANA - BASS
Your music style is Heavy/Thrash Metal. Which are your main influences (Favourite Artists / Bands etc.)
Diana: Fully eighties heavy thrash metal.
Daschke: Eighties metal. Thrash, Power sometimes. My favorite band is Megadeth, but also Kreator, Priest, Manowar, the old Helloween, Blind Guardian, W.A.S.P.. Just classic metal. ;)
Which things, do you think, a Band should sacrifice in order to succeed? Have you ever sacrificed anything in your life for a better future of your Band?
Diana: I don't think sacrifice is the right word. I prefer devotion. You should put time, desire and love into it. That's exactly what I would say about us. And money :D
Daschke: I give an assful of my time for the whole thing. ;) You just have to be up for it, and then you set priorities. Otherwise, we won't get anywhere.
Nadine: Speaking for myself, I put a lot of time into that band. Writing lyrics can be harsh. I believe everyone contributes to Space Parasites. I wouldn't say we are making sacrifices, it is what we want to do, it's fun. It's different when you are in a relationship and have a job you go to. To find the right balance is the first and the last, that's what really matters.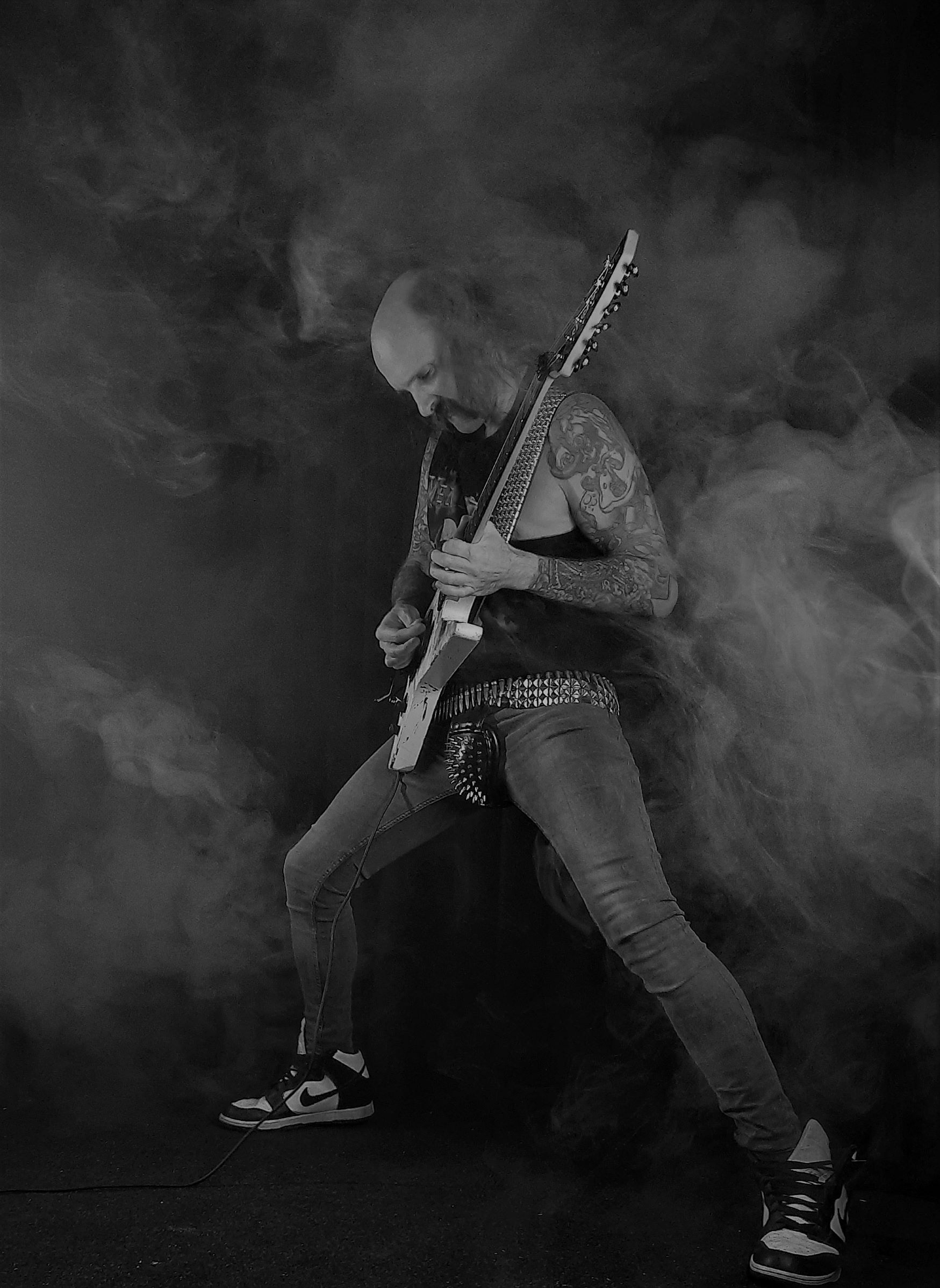 DASCHKE - GUITARS
Describe your ideal live show as a performance Band. Have you already experienced that?
Daschke: There still have to be a few shows more to come to be able to say anything about it.
Diana: Honestly, what does ideal mean? Isn't there always something? There is no such thing as perfect. For me personally, a cool audience, fun and schnapps is enough :D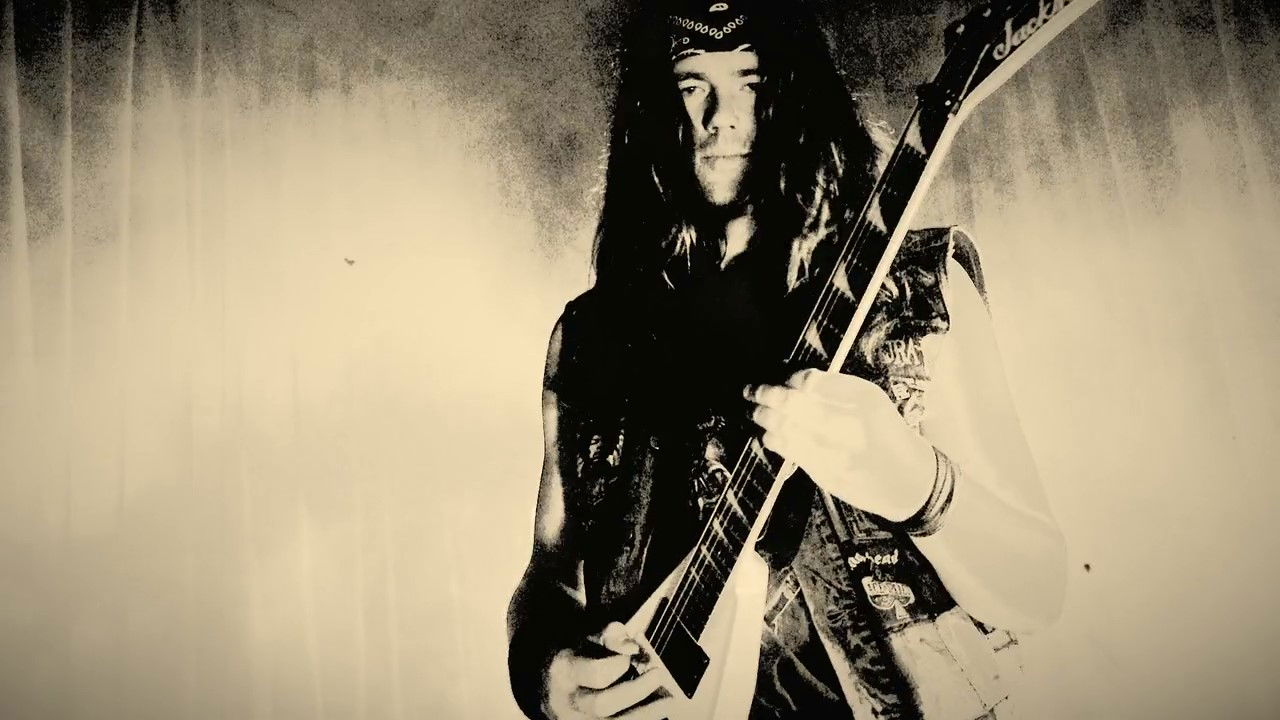 MATTI - GUITARS

Do you believe that Digital Platforms help the new Heavy Metal Bands? Which, do you think, is the ideal way for a Band to promote its work?
Daschke: Just buy the merch and recordings from the band themselves. This is usually cheaper as there are no in-betweeners. And the money goes where it's supposed to go. And go to the concerts. Quit the digital platforms, this is only a big sell off.
Diana: I do think that digital platforms help. It's much easier to circulate your stuff. For the second part of the question, I think a label makes a lot of sense.
Nadine: Well, I guess digital platforms are a good way to get your music out there. For us, it's not just about collecting followers, we want our audience to listen to our music. When it comes to Spotify and the like, it's different. Small bands and musicians have a harsh time getting heard, so it seems. Due to the amount of music, the changing of the whole scenery, industry, everything gets so fast, you lose track. It's stressful. I seriously believe we should get back to the underground more. You find the diamonds there, I guess.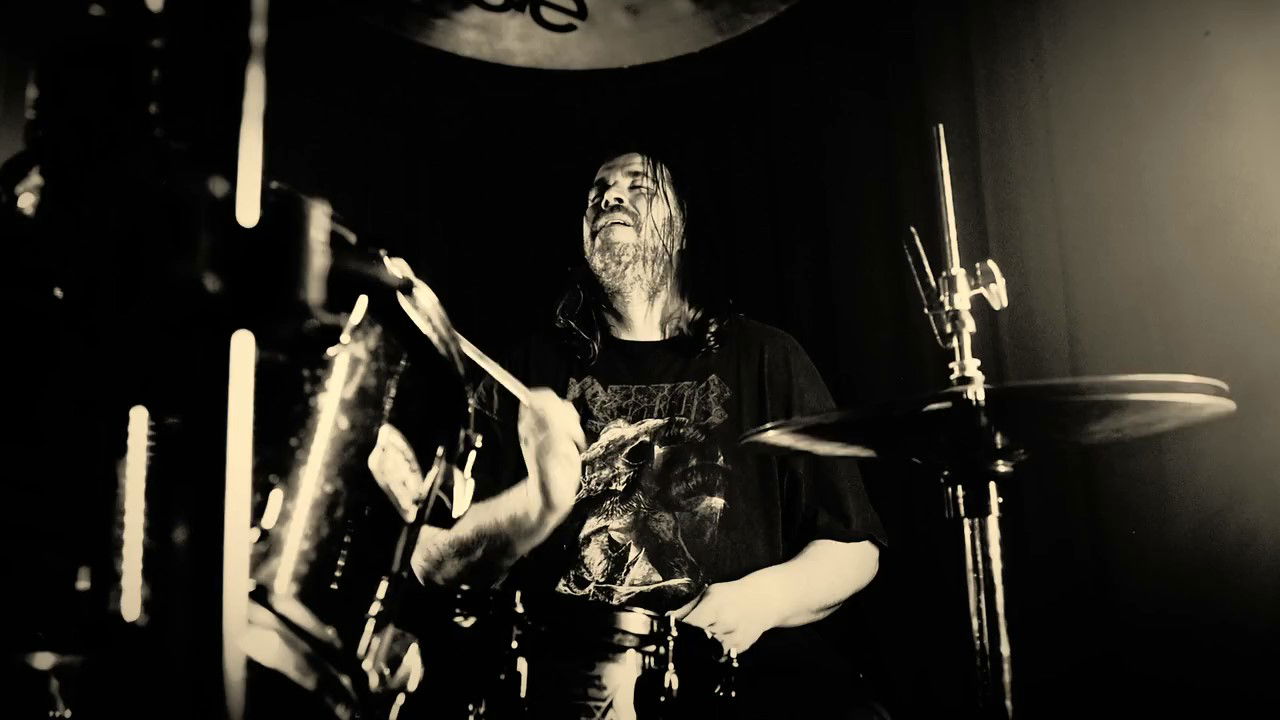 WILLIE - DRUMS
Tell us a few things about the New Underground Metal Scene in Berlin (Bands, Fanzines, Webzines, Metal Clubs etc.)
Nadine: There are a few small clubs in Berlin, that still have a living metal scene. But since Covid hit, we were not on stage, so there is nothing we can say about that. We are just getting back into it. We also were so engrossed with making ''The Spellbound Witch''. There was just no time to check things out. We are getting back on track though. :)
Do you know anything about the Hellenic Metal Scene?
Daschke: I have no idea about the Greek metal scene. But from Greek metal bands, Biocancer really appeals to me, they really rip! I have friends in Athens and I really love being there!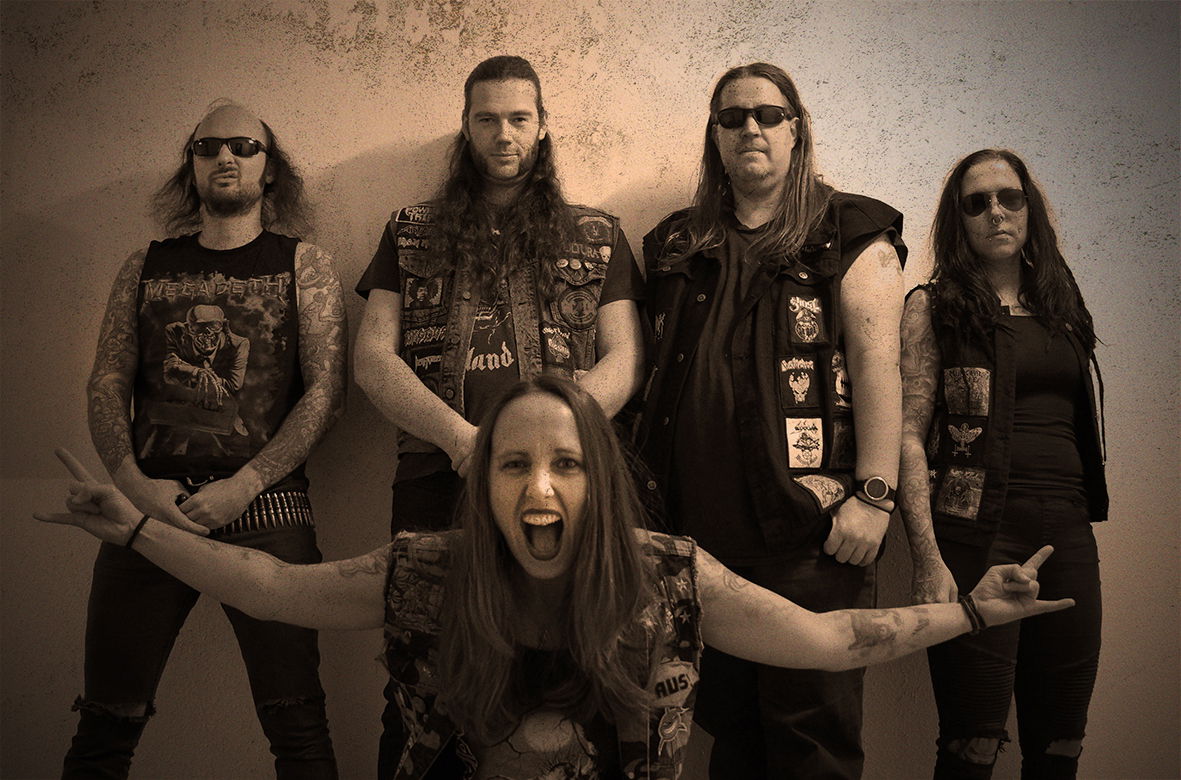 What are your future plans?
Daschke: To play!
Diana: Playing shows, have fun, and get rich. XD
Nadine: Shows, yes, that'd be awesome. Writing new songs, I already wrote some lyrics. But being on stage again, that would be a thing.
Thank you very much for your time & Keep up the good work! The closure is yours.
Daschke: Turn the TV off, and music on!
Diana: Be kind to each other and take care of yourselves!
Nadine: Stay healthy and hopeful! Stay metal and loud!
By Steve the Filthy Dog.
SPACE PARASITES CONTACT:
https://www.facebook.com/Spaceparasites/
https://www.instagram.com/spaceparasites/
https://www.spaceparasites.de/
https://www.backstagepro.ch/space-parasites
https://spaceparasites.bandcamp.com/releases
https://www.deezer.com/en/artist/14890313?autoplay=true
https://open.spotify.com/artist/2SFj38JF8WK3rcDlUYNxT7