!!!BRAZILIAN HEAVY METALLERS!!!
We had a conversation with SOULTHERN.Enjoy!
Welcome to the FILTHY DOGS OF METAL Webzine.
1. Tell us a few things about SOULTHERN (Members, Starting Year etc)
Soulthern is a heavy metal trio, formed in 2012, in the city of Brusque / SC - Brazil. Flavio Cavilha on guitar, Lucas Foxx on bass guitar and Beto Barth on drums. Initially we started with some classic heavy metal and hard rock covers. Then, some original compositions appeared. We released an EP with 3 tracks in 2015, entitled "Rock You 'Till Die". In 2017, we released the single "Out of Control" and now in 2020 the full album "Riding To The End".
2. You have recently released your album ''Riding to the End''. What is the Feedback from your audience as well as from the Press?
Well, We had a very positive feedback from fans of heavy metal and the press. There were some reviews from websites in Spain, Greece, and even Japan. And many here in Brazil too.
3. Label or DIY and why?
From the beginning, everything we did was independently, we never had a record company or anything like that. The music market is very difficult, and so is the interest. And we adopted some music business techniques. Paid advertising on social networks and stuff. But we keep looking forward and taking our heavy metal to people.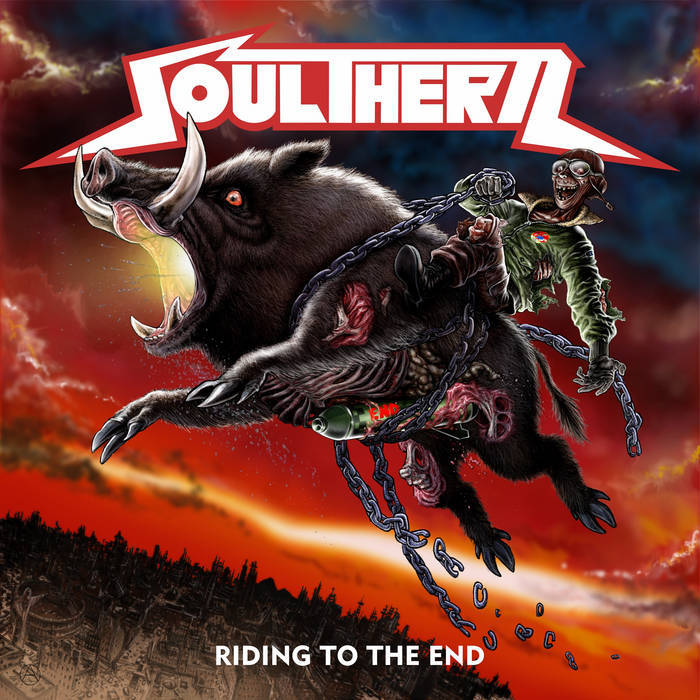 4. Do you prefer Vinyl, Tape, CD or Digital Format and why is that?
We like all the media formats where we can listen to music. we believe that there will never be anything like the sound of a vinyl record. But nowadays things are different, everything is digital. The concept of having an album is no longer limited to tapes, CDs or vinyl. We have digital platforms where most people listen to music by all artists and that is where we can make everyone have access to our music. And Soulthern is not connected to the 80's concept. We are not an 80's band and we don't want to be or appear.
5. Your music style is Speed/Heavy Metal. Which are your main influences (Favourite Artists / Bands etc.)
We like to say that we are a heavy metal band. We don't like labels. Of course, we play a traditional style. But in our songs you can find influences from Speed metal (Out of Control and Runaway) traditional heavy metal (Rock The Night Till i Die and Christine the Killer) Hard Rock (Midnight Wild) Thrash Metal (Pillage The City) and even influences from Progressive Rock (Flight Into the Night).Bands that we have influences are several. Thin Lizzy, Black Sabbath, Uriah Heep, Rainbow, Motorhead, Iron Maiden, Angel Witch, Diamond Head, Helloween, Angra, Hibria and many others.
6. Which things, do you think, a Band should sacrifice in order to succeed? Have you ever sacrificed anything in your life for a better future of your Band?
Everything good is not free. It does require some sacrifices. But it also requires a lot of effort and hard work. And a band works as a company, you need to invest in order to have a return in the future. If you don't invest, and you don't know how to invest, you may not have good results.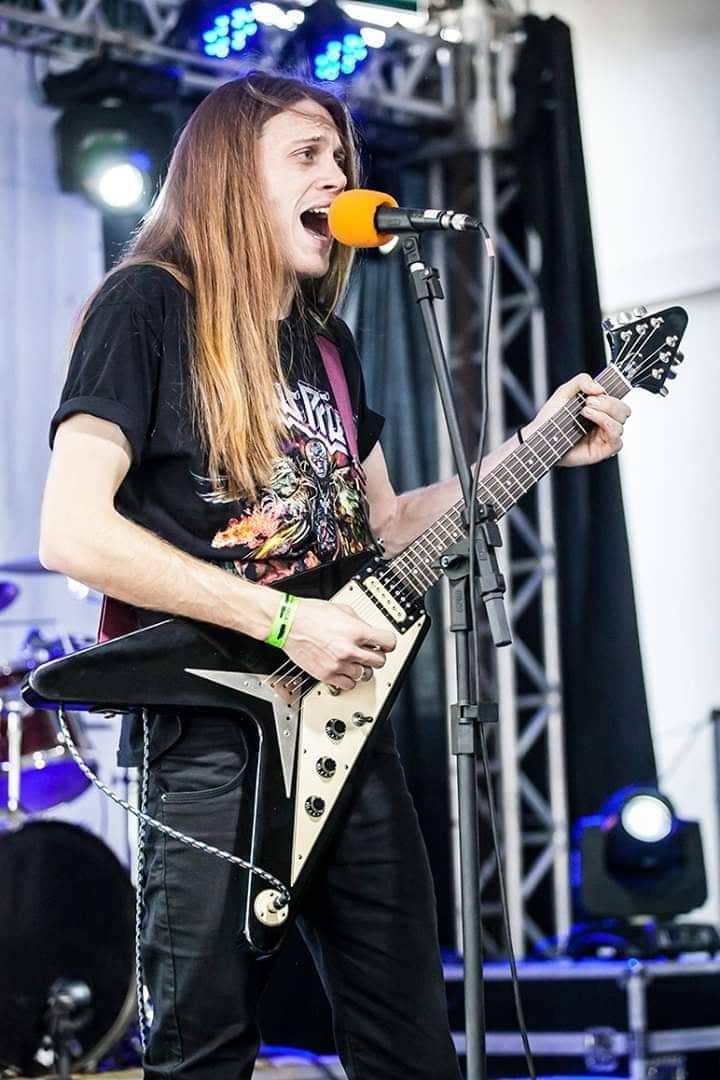 7. Describe your ideal live show as a performance Band. Have you already experienced that?
Like every artist, we like it when the audience sings the songs together, interact, bang their heads or mosh. But regardless of the number of people in the audience, the performance has to be the same. For 10 or 1000 people.
8. Which attributes, do you think, that a new Speed/Heavy Metal Band should have in order to gain identity and be unique?
We believe that music has to sound natural. Music is an art. And like all art it has to come out in a sincere and true way. Do not stick to labels or want to look like someone. We all have influences and various things. But Influence is different from copying something.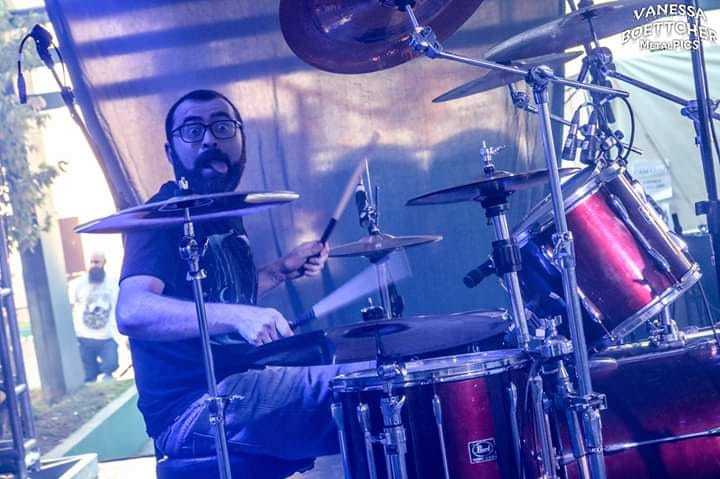 9. Do you believe that Bandcamp and other Digital Platforms help the new Heavy Metal Bands? Which, do you think, is the ideal way for a Band to promote its work?
Yes, the internet is a great ally, especially for new bands. Today we have many specialized media, which are also independent and give bands a chance to publicize their work. Regarding streaming services, we strongly believe in that. We can distribute our music worldwide in a professional manner. Vinyl and CDs are cool, but in order for this material to get to the places it needs to go, you need a distribution service that works decently. Otherwise, it is a waste of time and money.The new album "Riding To The End '', you can listen on all digital platforms. Spotify, Deezer, Itunes and several others, and also on Bandcamp.
10. Tell us a few things about the New Underground Metal Scene in Brazil (Bands, Fanzines, Webzines, Metal Clubs etc.)
Here in Brazil, we have many bands that are national heavy metal icons that take the name of Brazil to the whole world. Sepultura, Krisium, Angra, Korzus, Hibria, now we also have Nervosa, and many others. All of these bands are an example that we can also do something. Regardless of the musical style, the more Brazil exports quality heavy metal, the more the new bands will also have a chance. We can learn a lot from these bands.In the Brazilian underground scene, there have been a lot of new bands and a lot of really good things. We have several annual heavy metal festivals bringing bands and audiences from everywhere.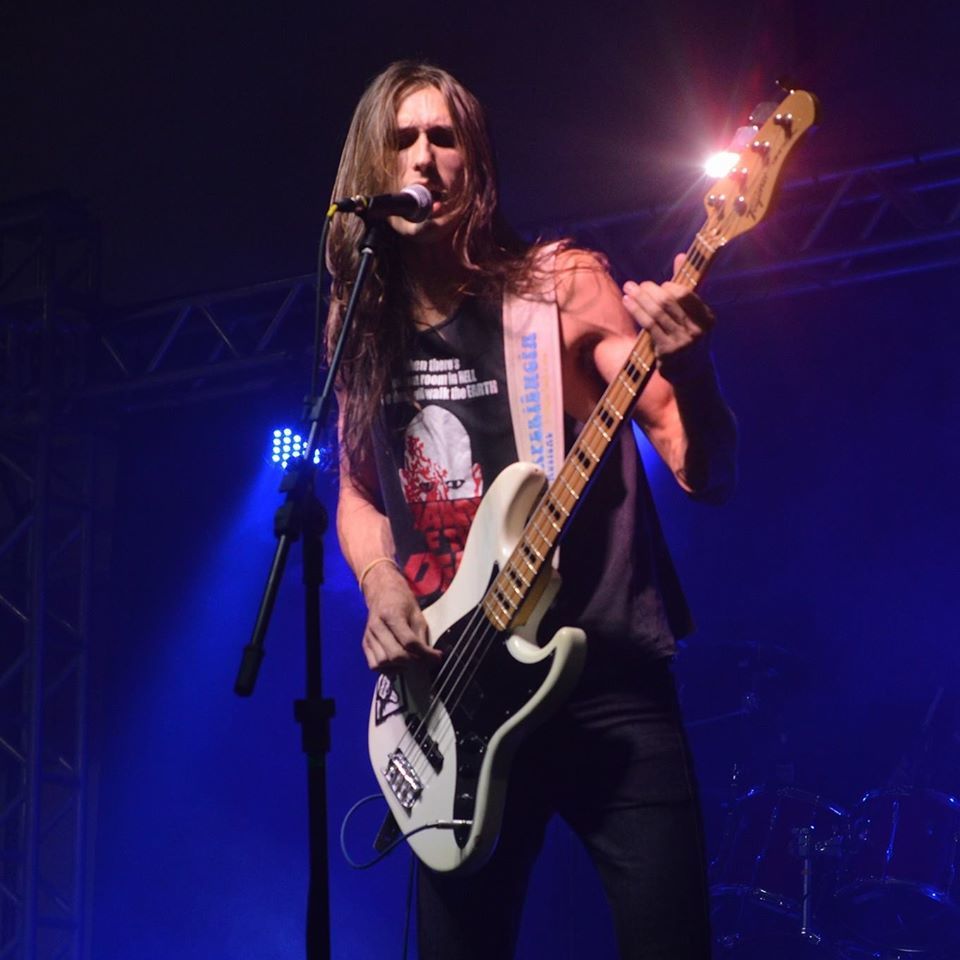 11. Do you know anything about the Hellenic Metal Scene?
The Greeks are very loyal to Heavy Metal. It is something that we had not known for some time. But when we released the EP "Rock You 'Til Die" and the Single' 'Out of Control "we had reviews from Greece, and now with the album" Riding To The End ". So it was something that caught our attention, and it woke up interest in knowing more about the Greek heavy metal scene.
12. What are your future plans?
We want to reach fans all over the world with our heavy metal. Receive recognition, make shows not only in Brazil, but also abroad. Bringing fans the best quality and experience possible.
13. Thank you very much for your time & Keep up the good work! The closure is yours.
We also want to thank FILTHY DOGS OF METAL for the interview and give us this opportunity to show people a little bit about our work. This is very important for us.
Rock U 'Till Die !!!
By Steve the Filthy Dog.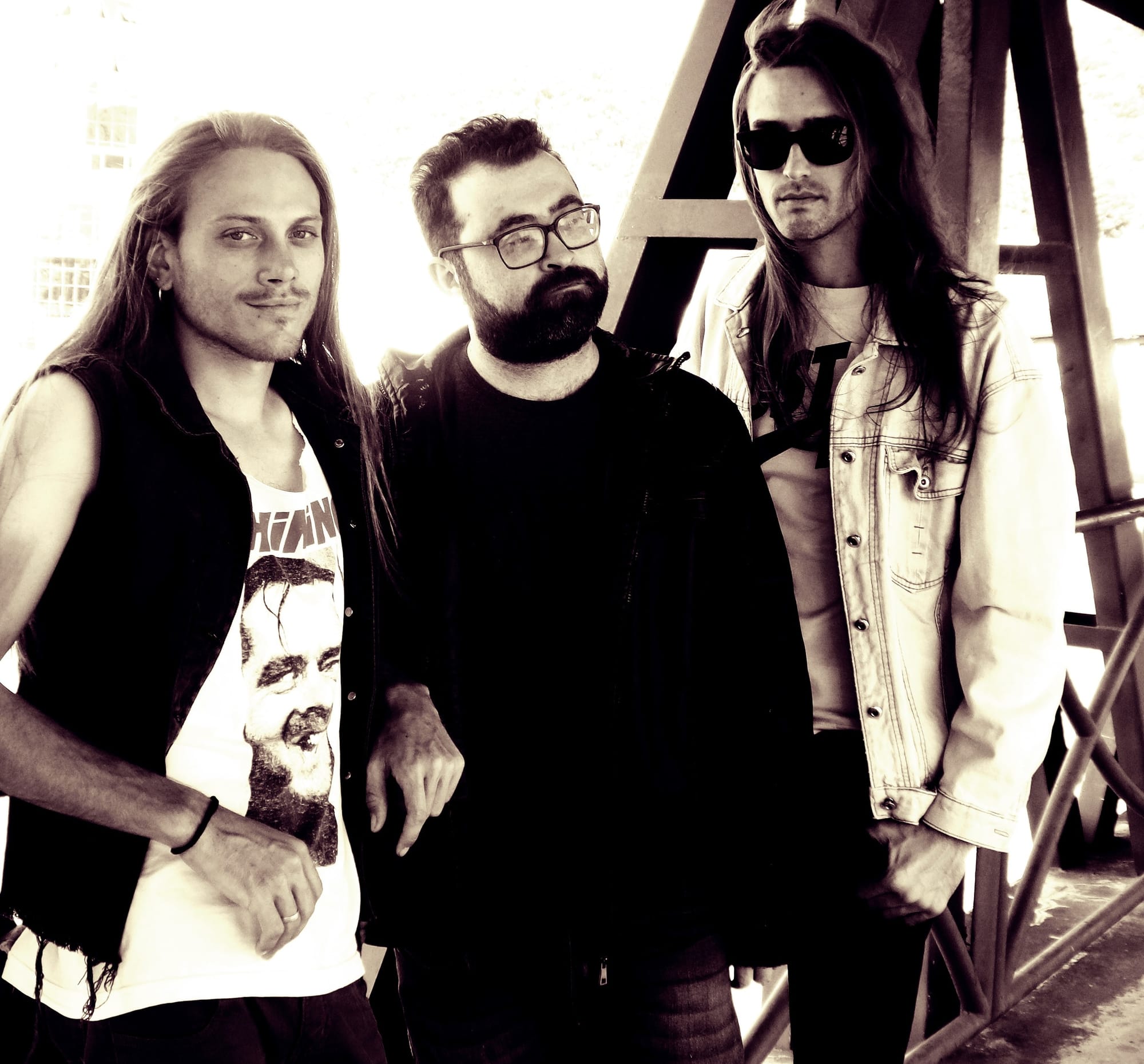 SOULTHERN CONTACT:
https://soulthern.bandcamp.com/
https://www.facebook.com/SoulthernOfficial/
https://soundcloud.com/soulthern-official
https://open.spotify.com/artist/3ys4cmamB7dLAKnQCiL9Na