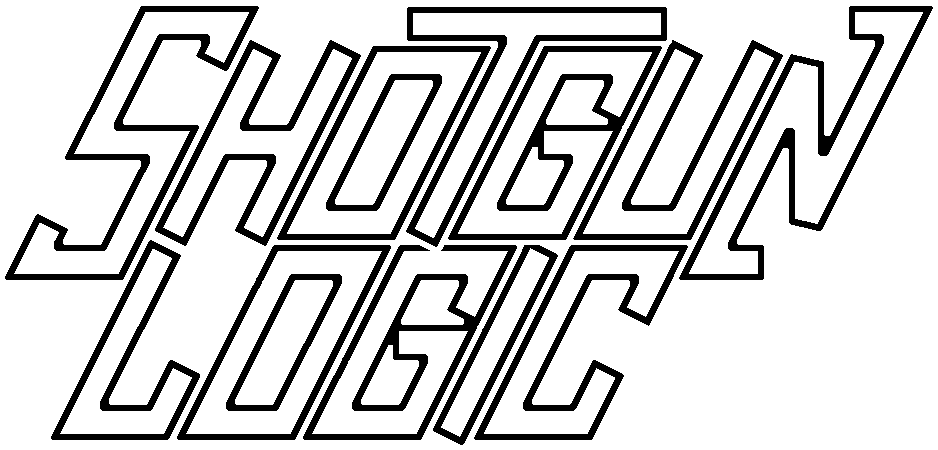 !!!FAST SCI-FI THRASH METAL FROM FRANCE!!!
We had a conversation with Lemoine (Guitars). Enjoy!
Welcome to the FILTHY DOGS OF METAL Webzine.
Tell us a few things about SHOTGUN LOGIC (Members, Starting Year etc).
The band was founded in 2017 in Lyon, France. The idea was to play fast Thrash Metal with some slight technical elements and center the lyrics around cool sci-fi stories like Ghost in the Shell or Total Recall. We've had a few changes since then but now we have a solid four members line-up with Reda on guitars and vocals, Pelleg on bass, Jérémy on drums and Lemoine on guitars.
You have recently released your EP ''Adaptive Manipulator''. What is the feedback from your audience as well as from the press?
We just released it very recently but from what we've heard so far people are enjoying it and the CDs are selling well. We're very proud of the cover illustration that our friend T.F. did and people seem to be reacting positively to it as well.
Label or DIY and why?
DIY for now because frankly we don't really know any labels that would be interested in releasing our music yet. Also, at our level, it's really fun to manage our music ourselves like sending it to streaming services or packing and shipping CDs.
Do you prefer Vinyl, Tape, CD or Digital Format and why is that?
Whichever works is fine, we really have no preference as long as people can enjoy our music.
Your music style is Thrash Metal. Which are your main influences (Favourite Artists / Bands etc.)
Coroner, Razor, Realm, Forbidden, Judas Priest, Megadeth, Toxik, Aspid, Annihilator…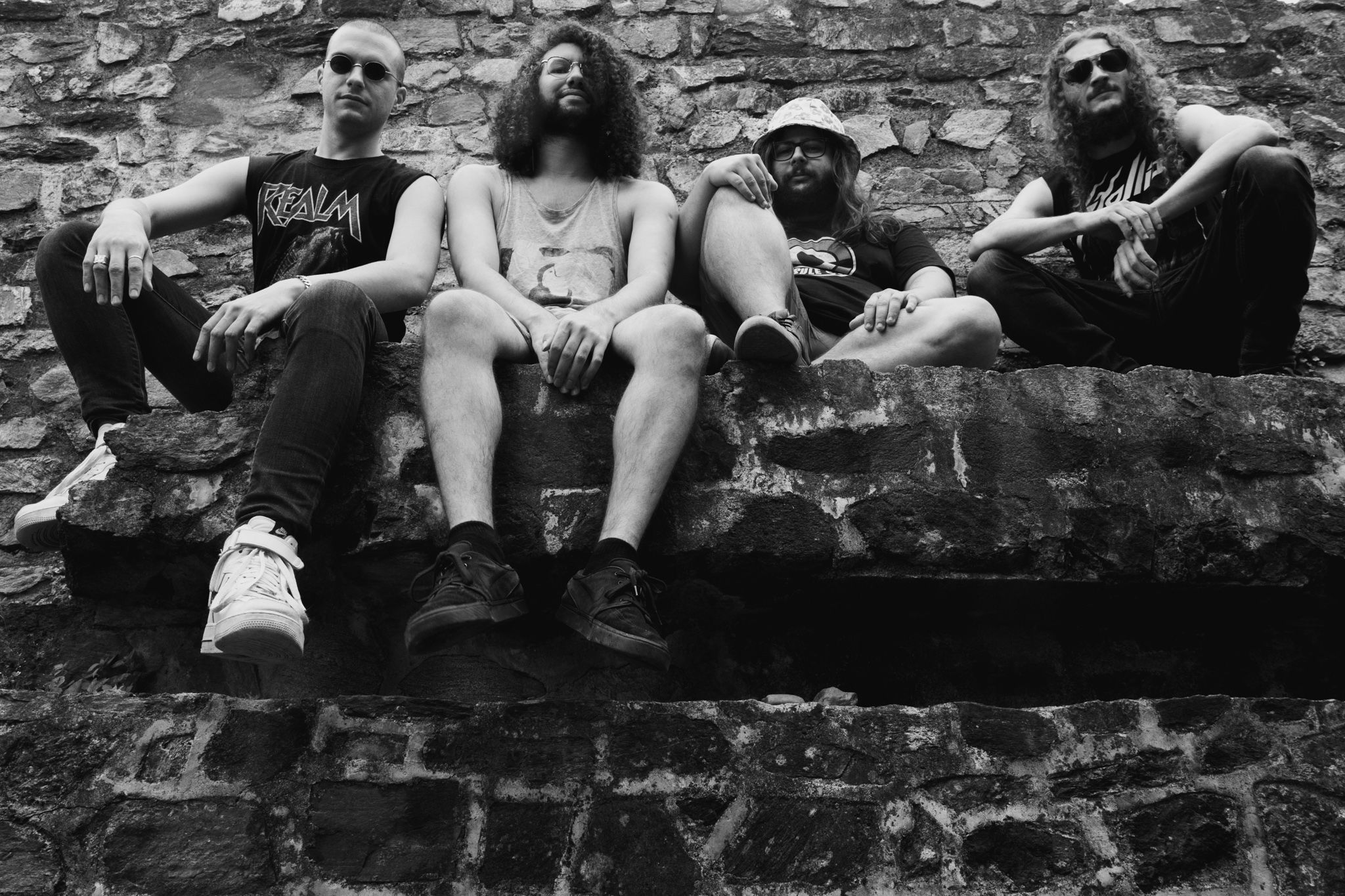 Which things do you think a band should sacrifice in order to succeed? Have you ever sacrificed anything in your life for a better future for your band?
Not really a sacrifice but practicing your instrument is key, obviously. Take the time to play your stuff and nail it right so you can sound tighter. Don't think too much about how you're dressed on stage because the time you're going to spend buying leather stuff or thinking about your looks is time you won't spend practicing with your metronome or buying new strings.
Describe your ideal live show as a performance band. Have you already experienced that?
The ideal live show is the one where everyone has fun, the audience as well as the band. We've experienced it many times and it never stops being satisfying.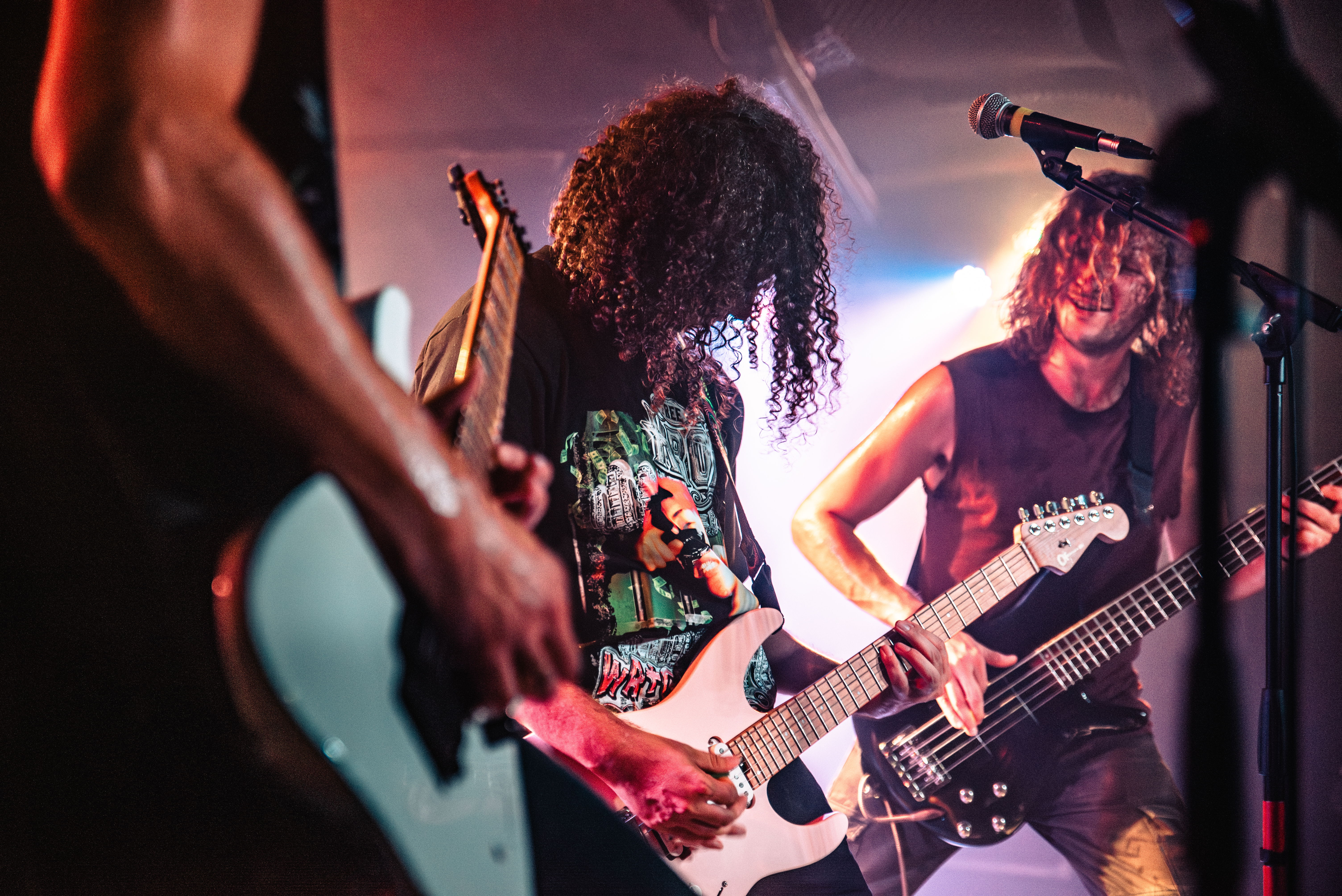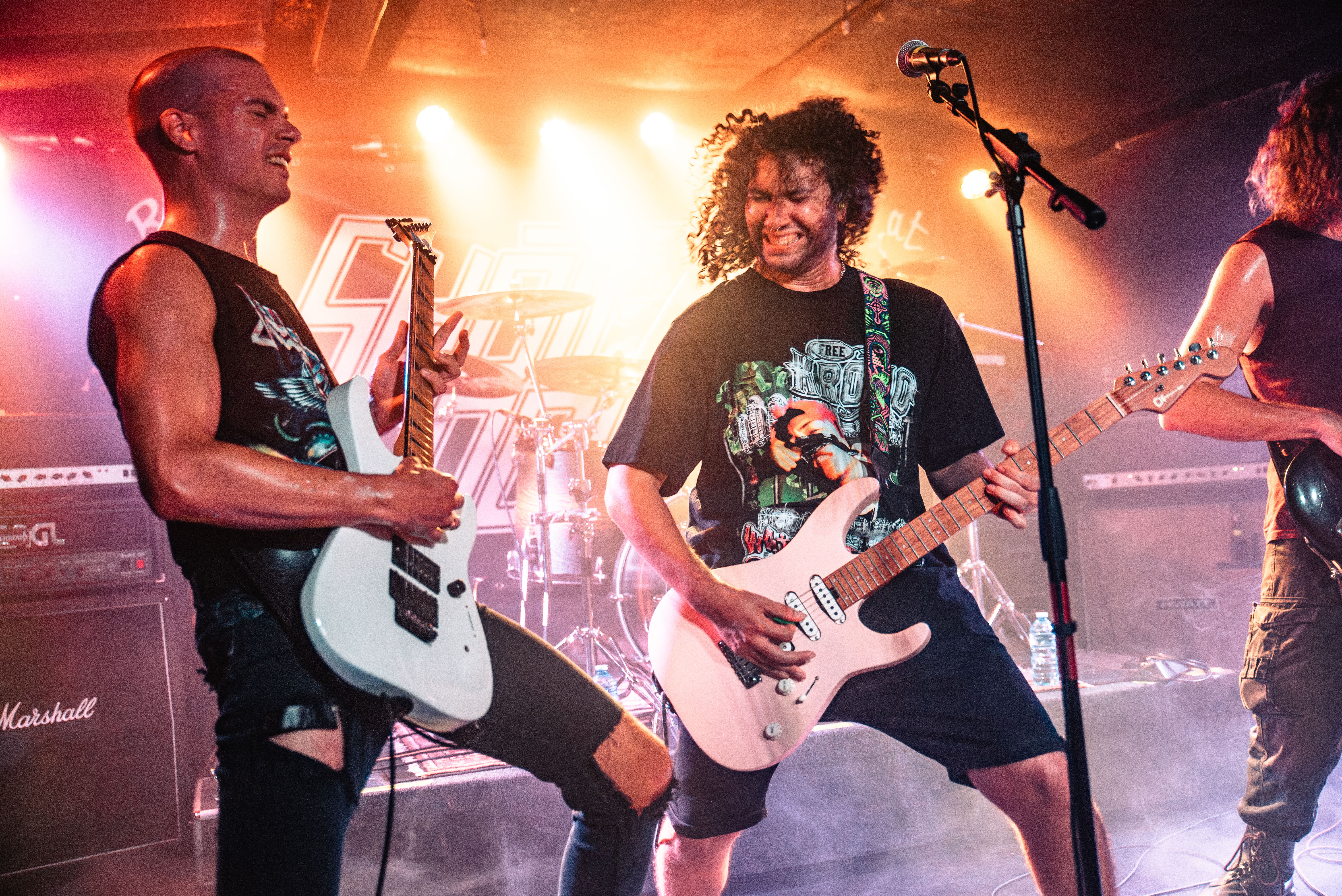 What attributes do you think that a new Thrash Metal Band should have in order to gain identity and be unique?
Thrash Metal has been around for more than 40 years, it's heavily codified and it's really hard to distinguish yourself among all the bands that exist today. Try to play the music that you, as a fan, would like to hear, and don't hesitate to add that one note that makes it sound weirder.
Do you believe that Digital Platforms help the new Thrash Metal Bands? Which, do you think, is the ideal way for a band to promote its work?
It has never been easier to record and release music, so yes, these platforms are instrumental in helping Thrash bands put their music out there. Good music, good concepts and good live shows are what help a band promote its work, at least that's what we're trying to achieve.
Tell us a few things about the New Underground Metal Scene in France (Bands, Fanzines, Webzines, Metal Clubs etc.)
There is a ton of good bands around, really. Savagery, Mortal Scepter, Ormagoden, Damager, Blackened, Pyromancer, Dunwich Ritual, Tentation, Skelethal, Meurtrières, Kamikrazy… Lots of people writing solid riffs and doing what they can to make the attendance headbang. I have to mention Rock'n'Eat Live and Le Farmer, two really great venues in Lyon that book 4 to 5 shows a week and intensely help making the local and national scene shine. These places let you see your favorite band coming from all the way across the globe along with your buddies' bands opening for them and pay what you want at the door.
Do you know anything about the Hellenic Metal Scene?
My mind goes to Flames, Necromantia and more recently Sacral Rage, who released two of the most interesting albums I've heard recently in terms of technical heavy/speed metal. I got to see them live some years ago and I still think it was one of the tightest metal shows I've ever seen.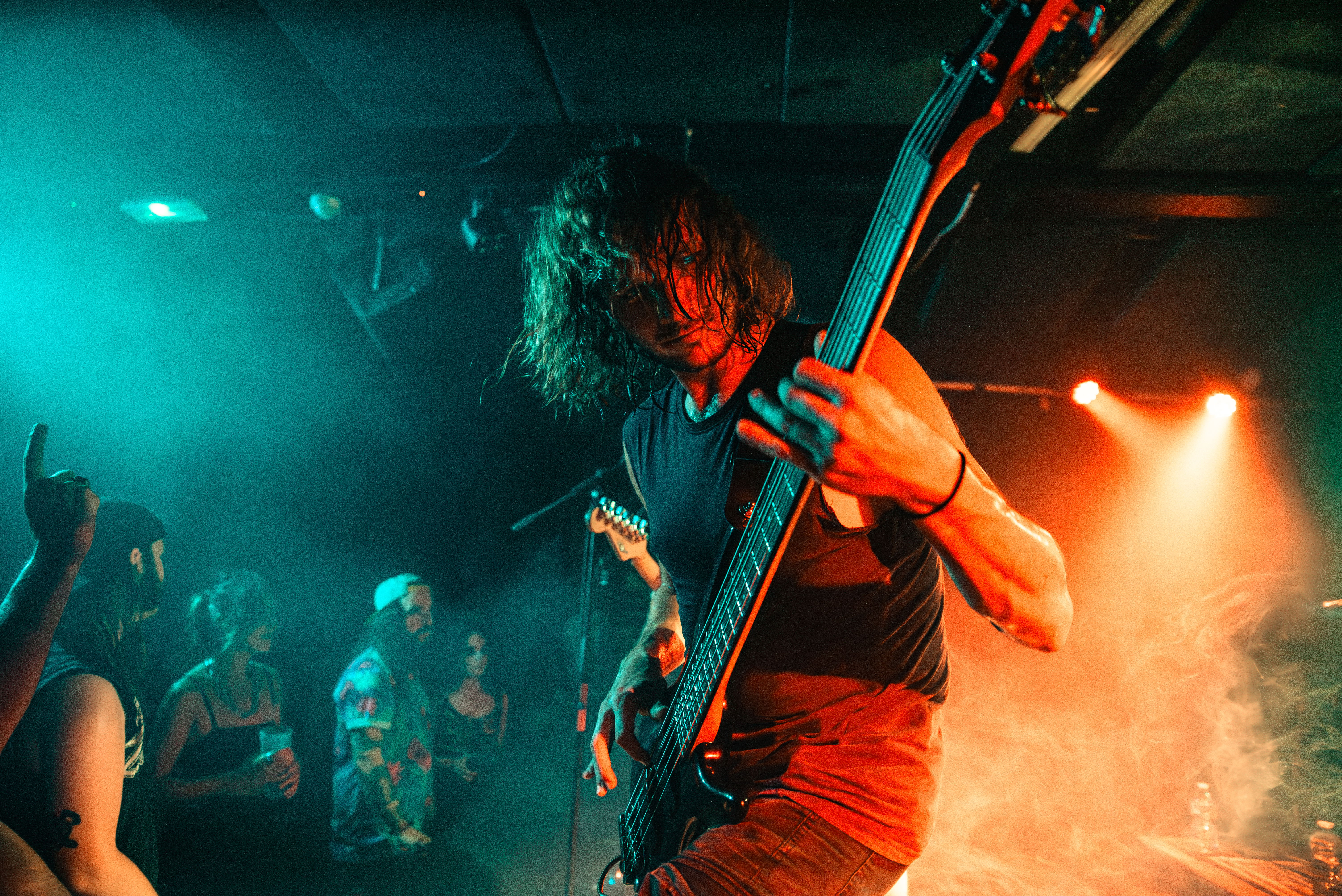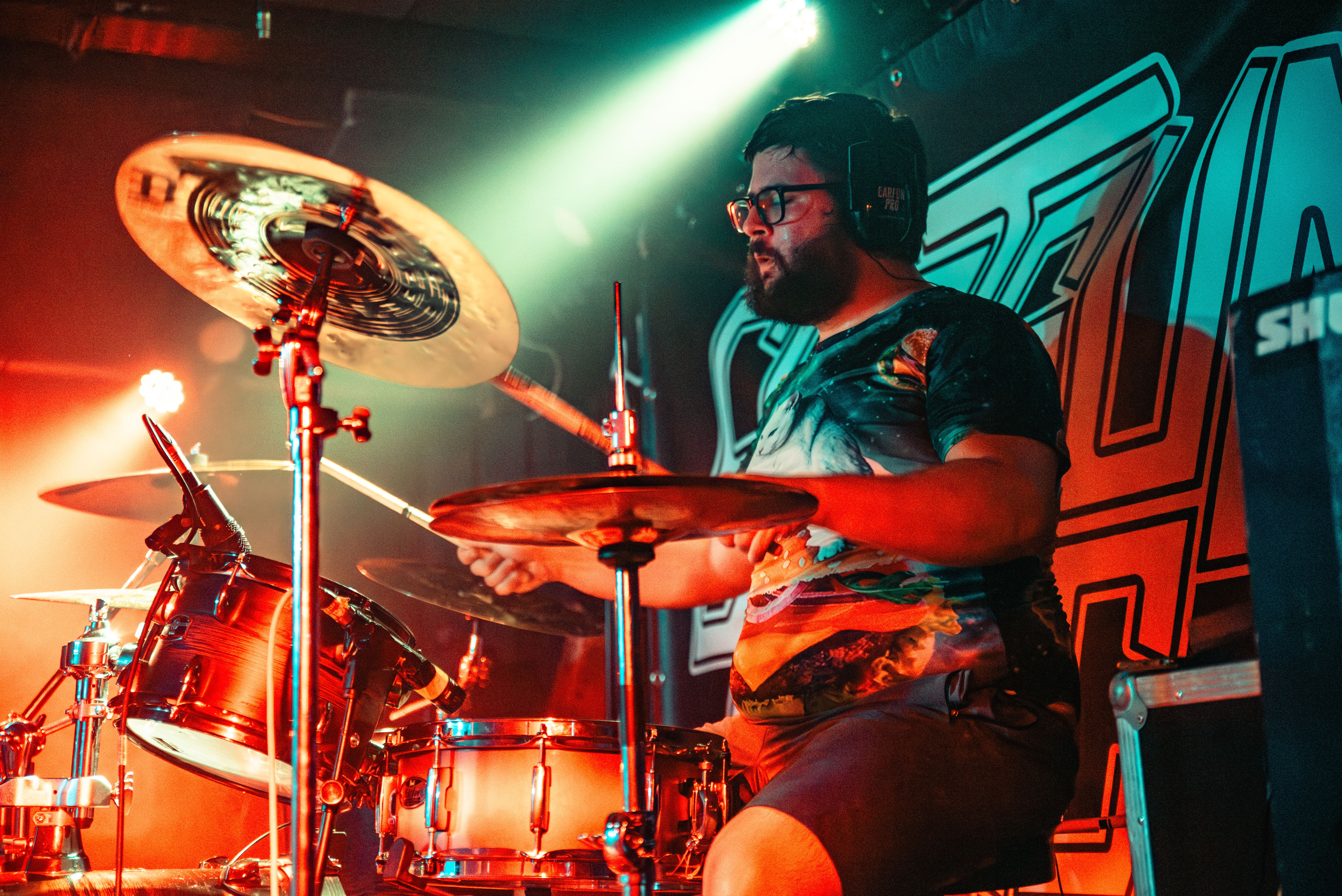 The last 3 years, worldwide in the world, we have faced many dark, strange & new situations in our everyday life (covid, lock-down etc.) Did all of this affect you positively or negatively?
Covid wasn't the only thing that's affected us these last 3 years, we've also had various health, personal and family problems that really set us back. We're still around and kicking so I'd say we came out fine, and it gave us time to practice our chops and write music!
What are your future plans?
We have enough material to release a full-length album of fast and intricate sci-fi thrash, we'll see where this takes us. Also we really have to get out of town and play more venues, we're all out of excuses now!
Thank you very much for your time & keep up the good work! The closure is yours.
Thank you Filthy Dogs of Metal for reaching out to us! Keep watching the skies and beware the Hellstar… Cheers from Lyon, France
Lemoine & Shotgun Logic
By Steve the Filthy Dog.
SHOTGUN LOGIC CONTACT:
FB https://www.facebook.com/ShotgunLogic
Insta https://www.instagram.com/shotgunlogicofficial/
Bandcamp https://shotgunlogic.bandcamp.com/
Spotify https://open.spotify.com/album/0akYZCHWm1ZhW7hxLMYIHu