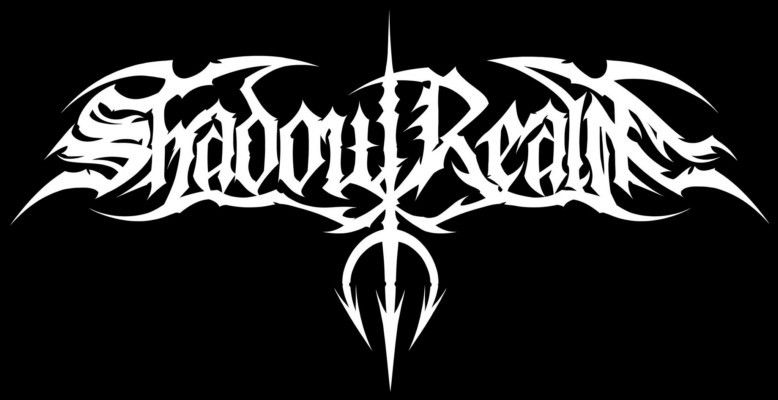 !!!TECHNICAL METAL FROM AUSTRALIA!!!
We had a conversation with Constantinos & Pahl.Enjoy!
Welcome to the FILTHY DOGS OF METAL Webzine.
1. Tell us a few things about SHADOW REALM (Members, Starting Year etc).
Hello Filthy Dogs! Shadow Realm started back in 2012, I think it was (I joined the band in 2016). The line up now consists of myself Pahl on Bass/Vocals, Constantinos on Drums, Matt on Guitar, and Tim on Keyboards. The idea was to create something that combined more classic and thrash metal styles with some progressive elements.
Constantinos: I wanted to put together a band with a few more classic and metal Influences – Also wanted to do something more Symphony X and Dream Theater like but not as progressive. I had the members in mind so I asked them to start a band with me and they agreed so here we are.
2. You have recently released your EP ''The Transitioning''. What is the Feedback from your audience as well as from the Press?
Pahl: It's real early days yet, but the initial feedback we've been getting is quite positive. It's mainly been from fans so far, as we haven't really had a lot of press exposure with this one yet. It's also been quite encouraging receiving positive feedback from those who know us from the old line up. I gotta say, stepping into the vocalist role did feel a little daunting at first, as our previous singer had such a range and left some pretty big shoes to fill! Obviously, I'm a much different kind of vocalist than our predecessor, so to make it work with the older songs I had to come at it with a fresh perspective. It's made us kind of into a different entity now, which became the inspiration behind the title of the new EP. We felt this recording as way to 'transition', if you will, from the old incarnation to the one that has emerged now, with the new line up.
3. Label or DIY and why?
Pahl: So far it's been DIY, as we've not yet had any label interest. If we had the choice, we'd definitely prefer label support rather than doing it all ourselves. Having label support would help us extend our reach much farther in the global metal community than we could on our own.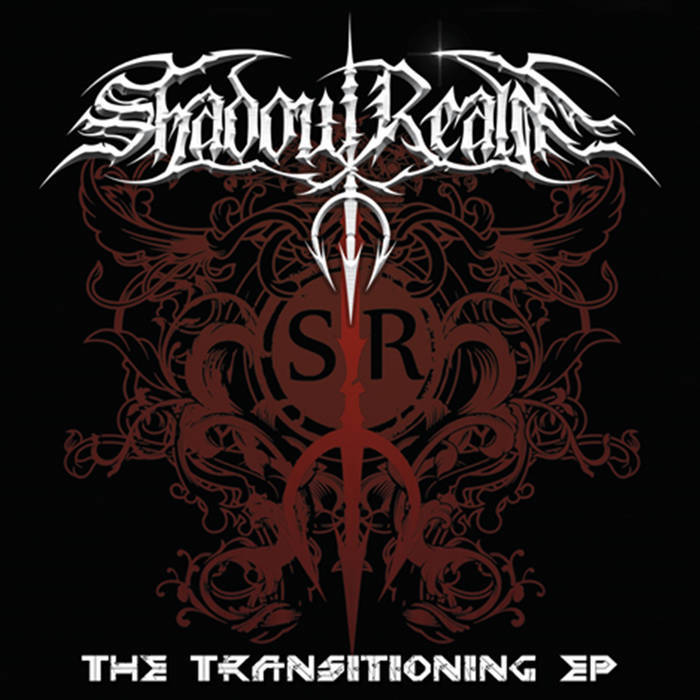 4. Do you prefer Vinyl, Tape, CD or Digital Format and why is that?
Pahl: I go between Vinyl, CD and Digital formats. I much prefer the physical product over digital though. You can't beat just kicking back, holding a record or CD sleeve, taking in the artwork, reading the lyrics along with the songs as you listen, really absorbing the album. We grew up that way, before the time of mp3's and the internet even. Whilst the digital age offers some convenience, it'll never replace the physical format. I guess that's just the old school in me.
5. Your music style is Prog/Thrash Metal. Which are your main influences (Favourite Artists / Bands etc.)
Pahl: As far as vocalists influences go, the top of the list would be Ronnie James Dio and Bruce Dickinson. From the thrash world, Chuck Billy of Testament. His mid to low range is both powerful and melodic. Perfect for the more down tuned, heavier sounding styles. Collectively we like a lot of different bands, artists and styles, but the classic/thrash/prog styles do dominate our music.
Constantinos: I love Metal, Jazz, Latin Funk – So all of those have an influence
6. Which things, do you think, a Band should sacrifice in order to succeed? Have you ever sacrificed anything in your life for a better future of your Band?
Pahl: A leisurely personal life for the most part, and money. As every musician would know, to get anywhere, especially when you're starting out, involves a lot of personal expense, whether it be for traveling, producing merch, musical gear, and so forth. If you're serious about your playing, a lot of time must be sacrificed also for rehearsing, which I've done for a long time. Some might see it illogical perhaps to pour so much into something with what seems like little return, but if you're really passionate about what you're doing, it'll never be an issue.
Constantinos: I think in order to succeed, band members need to sacrifice their leisure time, in other words – don't go out or watch that movie but rather practice your instrument or something other related to the band. Sacrificing money that would go to other uses to get established, and time with family can be sacrificed too – especially if on a long tour.
7. Describe your ideal live show as a performance Band. Have you already experienced that?
Constantinos: Not yet, for us it would be a large audience, (1000+) with good sound. Having a good mix and good feedback from the audience is the ideal live show.
Pahl: Give us a decent venue, big or small, good lighting, a decent sound and a good sized crowd, and we're happy! Positive crowd feedback is also ideal, but a great response of course relies on us to deliver a quality performance.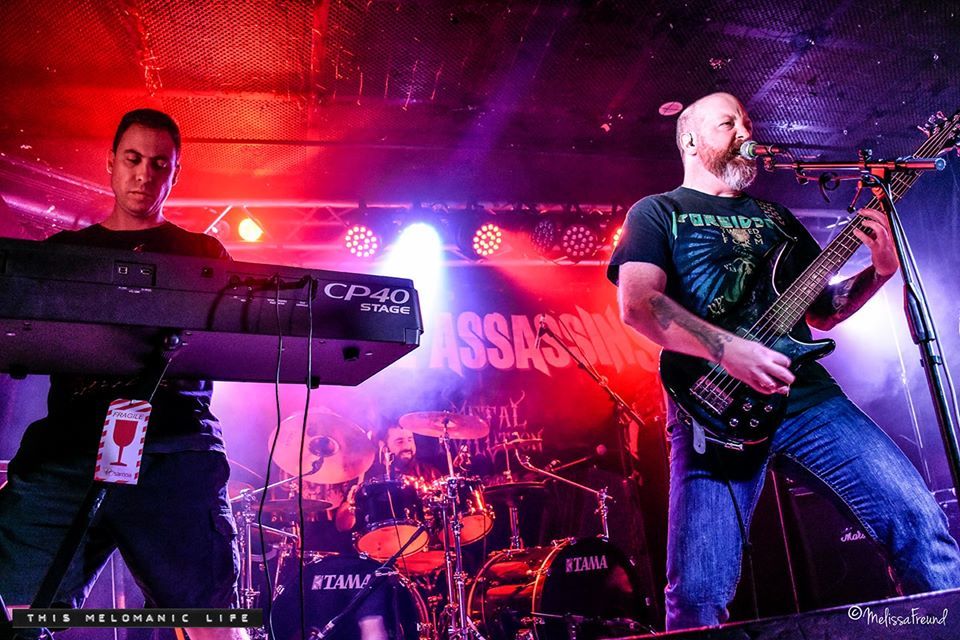 8. Which attributes, do you think, that a new Metal Band should have in order to gain identity and be unique?
Constantinos: Good Musicianship, Be real and have some feel in the music, not so digital. When too produced and digital it loses its soul. When it goes too 'digital' sounding it is as useless and Electronic Dance Music for my metal listening pleasure. A good tight live show and good song writing that gives its own slant on the genre.
Pahl: Skill as a mucisian for starters. A mind for marketing and promoting yourself also. Admittedly, marketing and promotion isn't one of our strong suits, you need to spend as much time in this area as you do practicing your instrument. We tend to just practice all the time, haha.
9. Do you believe that Bandcamp and other Digital Platforms help the new Metal Bands? Which, do you think, is the ideal way for a Band to promote its work?
Constantinos: I guess it is a good way to get music to new fans immediately
Pahl: The various digital platforms out there are great for immediate exposure and gaining new fans in quick time, and in these current times we're facing, probably the most practical way. Canvas a variety of different digital platforms for wider exposure. If people like what they hear, they'll look further into what you're about.
10. Tell us a few things about the New Underground Metal Scene in Australia (Bands, Fanzines, Webzines, Metal Clubs etc.)
Constantinos: I think Australia has a healthy metal scene; it is diverse and has some very good yet unknown bands, mainly due to being so far away from other nations. We have clubs but not a great amount. Every now and then a new one pops up. Not as many as the 1990s though.
Pahl: Yeah, as Constantinos mentioned, our scene here is quite healthy, though very spread out. It's very diverse with a great deal of undiscovered talent. Every city here has their own clubs, which come and go over the years. We've had a variety of different festivals over the years which has always been great for bringing the national metal community together. Some fests that exist today include our hometown of Adelaide's Churches of Steel, Sydney's Steel Assassins, Legions of Steel in Melbourne (Hmm, there's a pattern forming here :-P). As far as zines go, there's been a few over the years but to be honest I'm not really aware of many physical zines operating nowadays, save for Rat Salad Mag from Tasmania. There's also Heavy Mag, which is more of a mainstream metal publication. I'm sure there's others out there though. Metal-Roos is a webzine currently operating here which is dedicated to promoting Aussie metal.
11. Do you know anything about the Hellenic Metal Scene?
Constantinos: My father is Greek and I hear from a lot of friends that Metal has a following in Greece, I have never been to Greece. We supported Dead Congregation In Brisbane Australia. I know Of Septic Flesh and Rotting Christ.
Pahl: To be completely honest, I'm unfamiliar with the scene in Greece. I know a couple of Death Metal bands out of there, but that's about it. I'm sure there'd be a treasure trove of great music to discover. You'll have to shoot me a list of some bands to check out!
12. What are your future plans?
Constantinos: World Domination!
Pahl: Yes, World domination, Mwahahaha! Well, that might not happen anytime soon, but for now, and especially whilst the world has ground almost to a halt due to this pandemic, we are going to focus on writing new material for another full length album.
13. Thank you very much for your time & Keep up the good work! The closure is yours.
Thanks for the interview, and for the chance to get our name out there to all your readers! You can find us on Bandcamp, Facebook, Spotify and Youtube. The Transitioning EP is out now on our Bandcamp and Spotify sites. Check it out!
By Steve the Filthy Dog.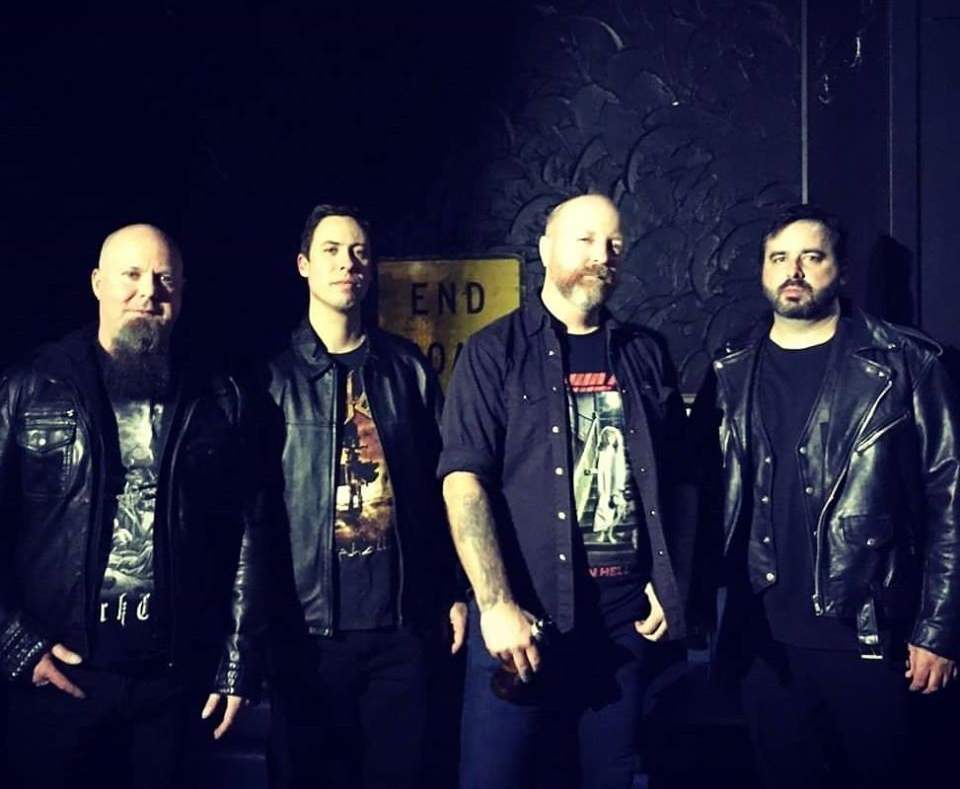 SHADOW REALM CONTACT:
https://www.facebook.com/ShadowRealmMetal/
https://shadowrealm1.bandcamp.com/releases

https://www.shadowrealm.com.au/