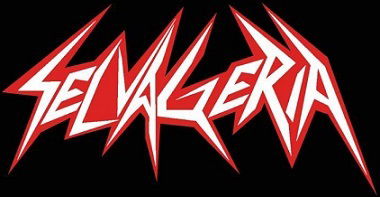 !!!BRAZILIAN SPEED METAL ATTACK!!!
We had a conversation with Danilo Toloza (Drums).Enjoy!
Welcome to the FILTHY DOGS OF METAL Webzine.
Tell us a few things about SELVAGERIA (Members, Starting Year etc).
Brazilian band formed in 2005, with the intention of creating a new sound, but rescuing all the spirit of Heavy and Thrash Metal of the 80's.Since its first appearances, it has always caused a lot of impact due to its heavy look and fast music with lyrics in Portuguese.In the beginning, most of the songs were covers by Brazilian bands, and their own songs, which were released in their first demo Metal Invasor, including the song Hino do Mal that soon became very well known, becoming the most requested by the public in the band's shows.In 2009, his first CD entitled Selvageria was released, being one of the bestsellers in the underground scene with around 2,000 copies sold by the label of the label Dark Sun in Rio de Janeiro and later re-released in 2016 by Mutilation Records.The album features the song União Total, representing the great friendship between the bands of the underground scene being a hymn of union for the entire Brazilian underground scene.There were many concerts in São Paulo and in the South and especially in the Northeast of the country, where the band reached a huge audience with countless fans and crowded shows full of mosh pits, always keeping true to the heavy look with leather and rivets and a strong presence stage interacting directly with the audience.Selvageria has already shared the stage with world-renowned bands in the worldwide Thrash / Heavy Metal scene such as Destruction, Assassin, Tank and Master, and already consolidated national bands such as Stress, Salário Minimo, Centurias and Anthares.The band has obtained great evaluations for its stage performance, competence of the musicians, and also has articles about concerts, reviews and interviews on online radio, zines, websites, blogs and magazines specialized in Heavy Metal.In 2017 the band released their second album, entitled "Ataque Selvagem ", recorded by the label Mutilation / Die Hard Records and features ten killer tracks from pure heavy / thrash sung in Portuguese
In 2017 you have released your album ''Ataque Selvagem''. Have you prepared anything new since then?
Some ideas and sounds are already being prepared, but the band will undergo a change in the members, soon we will announce the new member.
Label or DIY and why?
I didn't understand (laughs).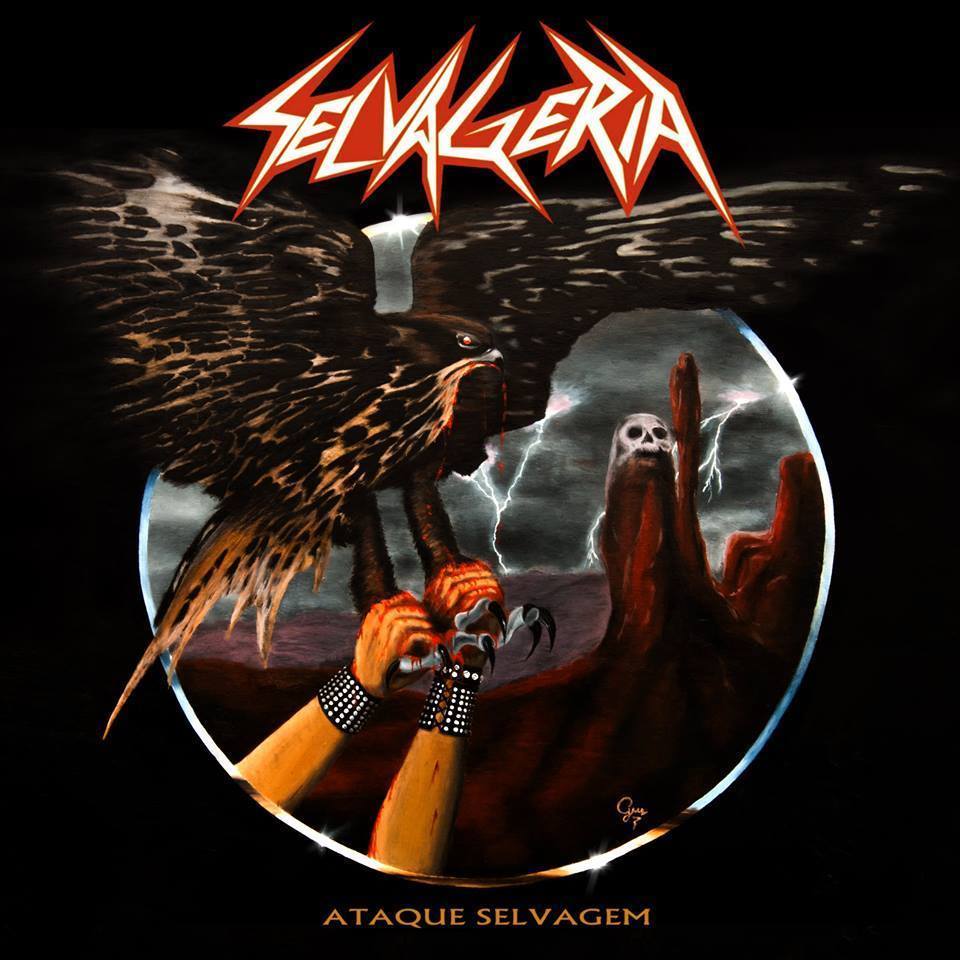 Do you prefer Vinyl, Tape, CD or Digital Format and why is that?
Nowadays, all formats are important, but what is being used the most is digital, easier to disseminate over the internet, most people have cell phones, and listen to music over the internet. But we like vinyl a lot.
Your music style is Speed/Thrash Metal. Which are your main influences (Favourite Artists / Bands etc.)
Some Brazilian bands already mentioned above, and international bands like Motorhead, Judas Priest, Slayer, Venom, Iron Angel, among others, mainly from the 80's.
Which things, do you think, a Band should sacrifice in order to succeed? Have you ever sacrificed anything in your life for a better future of your Band?
Difficult question, we lose time, money, dedication and many times it does not return to the band or it takes a long time to return ..
Describe your ideal live show as a performance Band. Have you already experienced that?
Yes, we already had a great show on the debut of the album '' Wild Attack '', a great stage, lighting, equipment, we had a large audience, it was great !!!
Which attributes, do you think, that a new Speed/Thrash Metal Band should have in order to gain identity and be unique?
They could have great influences from the old bands, but not just make a copy, put their reality, ideas or themes in the lyrics, do something different from the others, in the look, in the clothes, lyrics.
Do you believe that Bandcamp and other Digital Platforms help the new Metal Bands? Which, do you think, is the ideal way for a Band to promote its work?
Nowadays there are several platforms and social networks, Facebook, Instagram, Spotify, Deezer etc.All of these are currently important for disclosure.
Tell us a few things about the New Underground Metal Scene in Brazil (Bands, Fanzines, Webzines, Metal Clubs etc.)
Since the beginning of the 2000s a scene has emerged in Brazil that is very cool, several bands appearing with great influences from the 80s, and the old bands from Brazil resurfacing as Anthares, Vulcano, Taurus, etc. thus resurfacing the scene reminiscent of the 80s. Some bars and nightclubs, promoters of events, have a nice sequence of shows and festivals, some even with international bands, like Destruction, Tank, Iron Angel, etc. social networks, web zines always making news and coverage about events.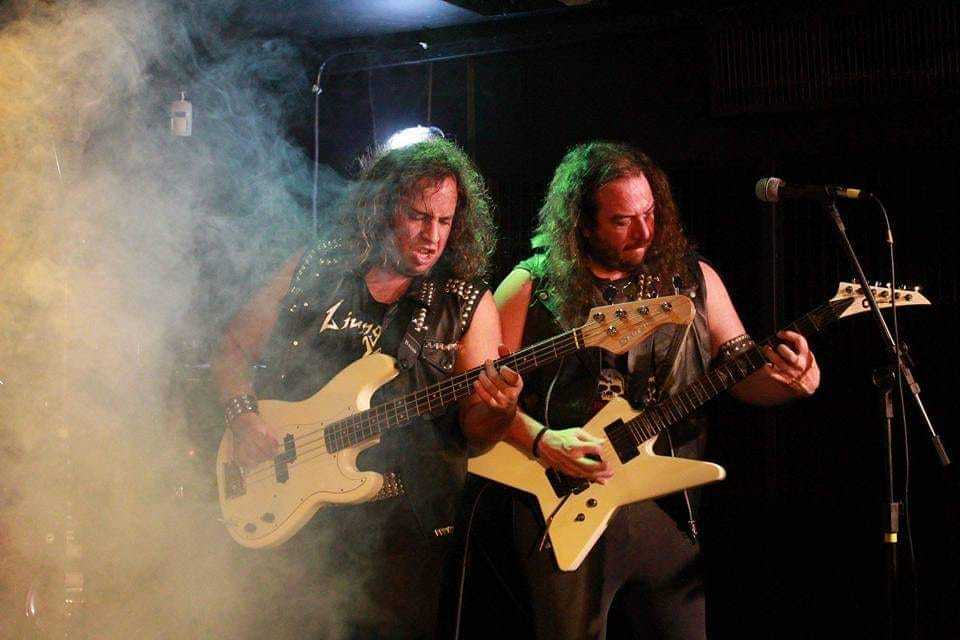 Do you know anything about the Hellenic Metal Scene?
Honestly, we do not know ... here in Brazil is not known or very little publicized ...
What are your future plans?
We are going through a change in training, soon we will have more news, and the next step is to make a new material with new songs.
Thank you very much for your time & Keep up the good work! The closure is yours.
We appreciate the opportunity to interview and further publicize our work and Brazilian Heavy Metal in other countries, Heavy Metal is a universal thing where all fans are connected .. thank you.
By Steve the Filthy Dog.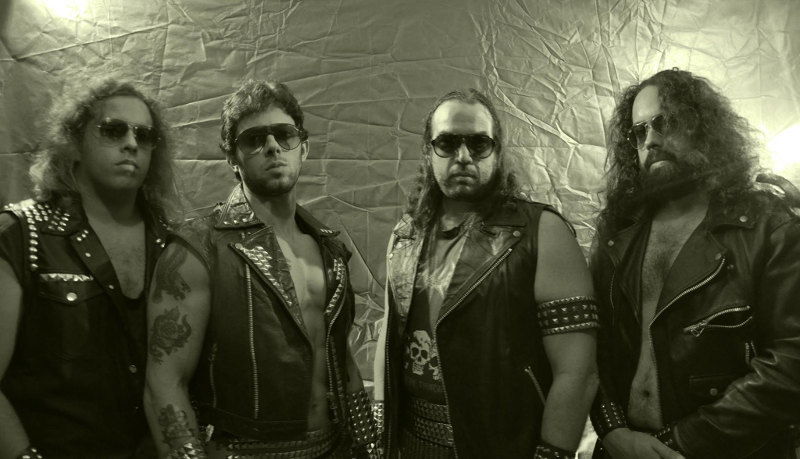 SELVAGERIA CONTACT: