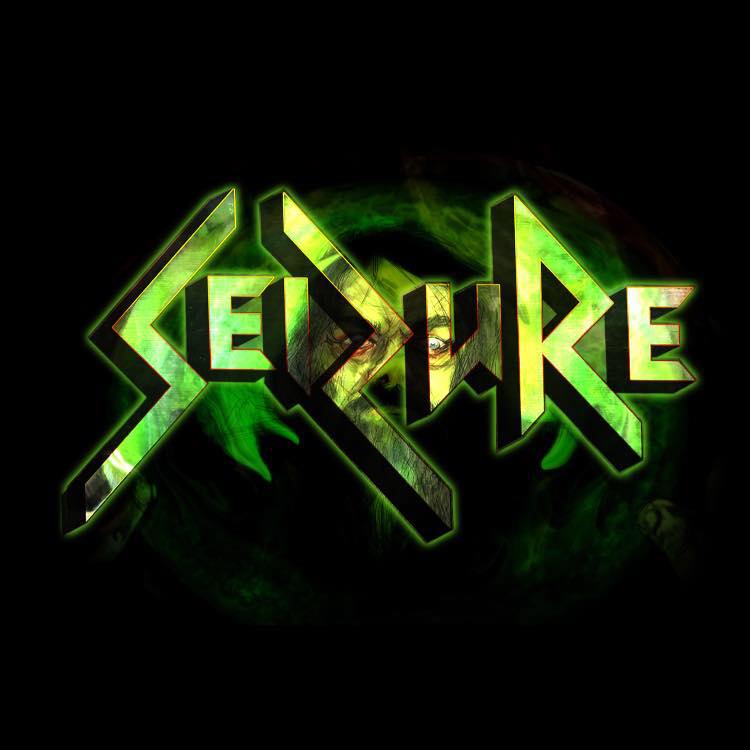 !!!FANTASY THRASH METAL FROM LOS ANGELES, CA.!!!
We had a conversation with Joey Love (Guitars / Vocals). Enjoy!
Welcome to the FILTHY DOGS OF METAL Webzine.
Tell us a few things about SEIZURE (Members, Starting Year etc).
Hey, Joey Love here! I started SEIZURE in early 2017 after my previous band, Phantasm, broke up. The vision for SEIZURE has been to tell fantasy stories in our lyrics, while writing thrash metal songs. Our thrashing style is a mix between the traditional American thrash sound, and the traditional European melodic styles. Currently it's me on Lead Guitar and Vocals, Justin Pittman on drums, and recently, our two newest members, Austyn Coffill also on Lead Guitar and Fenix Reinhardt on Bass Guitar!
You have recently released your album ''Born in the Dark''. What is the Feedback from your audience as well as from the Press?
The feedback for the album has been so positive. We are all so happy to see the support from all of our fans, as well as all the new fans who have just discovered us! We call all our fans WIZARDS and they are all very magical. We have also read many reviews of the album and we are so overwhelmed by the positive reaction! Thank you to everyone.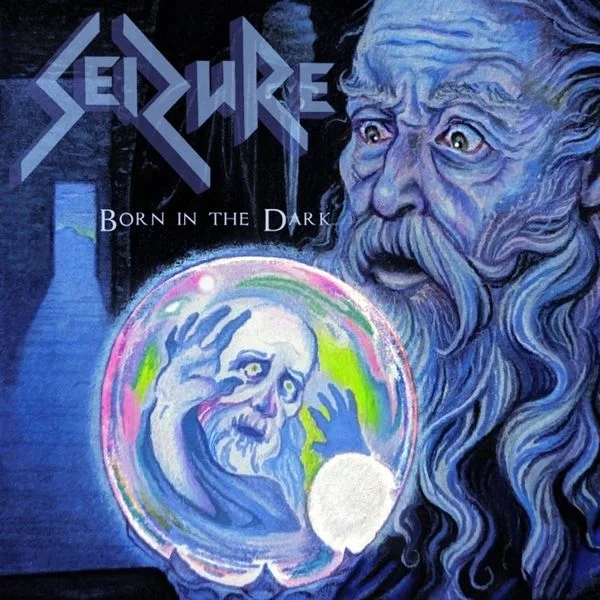 Label or DIY and why?
As of now, we are not signed to a label. However, if we find a label that is right for us, we would be more than happy to join. Every band is different, and we do not feel one way over the other.
Do you prefer Vinyl, Tape, CD or Digital Format and why is that?
Ah, well, all have their positives and negatives! Of course, vinyl has big album covers, and is more of an experience to listen to, but digital is more convenient. I would say, mostly digital, but I don't think one is better than the other.
Your music style is Thrash Metal. Which are your main influences (Favourite Artists / Bands etc.)
Well, as the person who writes most of the music, I can definitely say Megadeth and Blind Guardian are big influences. Specifically, from both those bands, the albums "Rust in Peace" by Megadeth and "Tales From The Twilight World" by Blind Guardian are especially special and influential. As for guitar solos, my biggest influence is the composer Frederic Chopin. I adore his music. Our drummer Justin is a big fan of Prog Rock, and loves complex drum parts. That also really comes through in the music, especially in the song "The Message" which really showcases his drumming ability.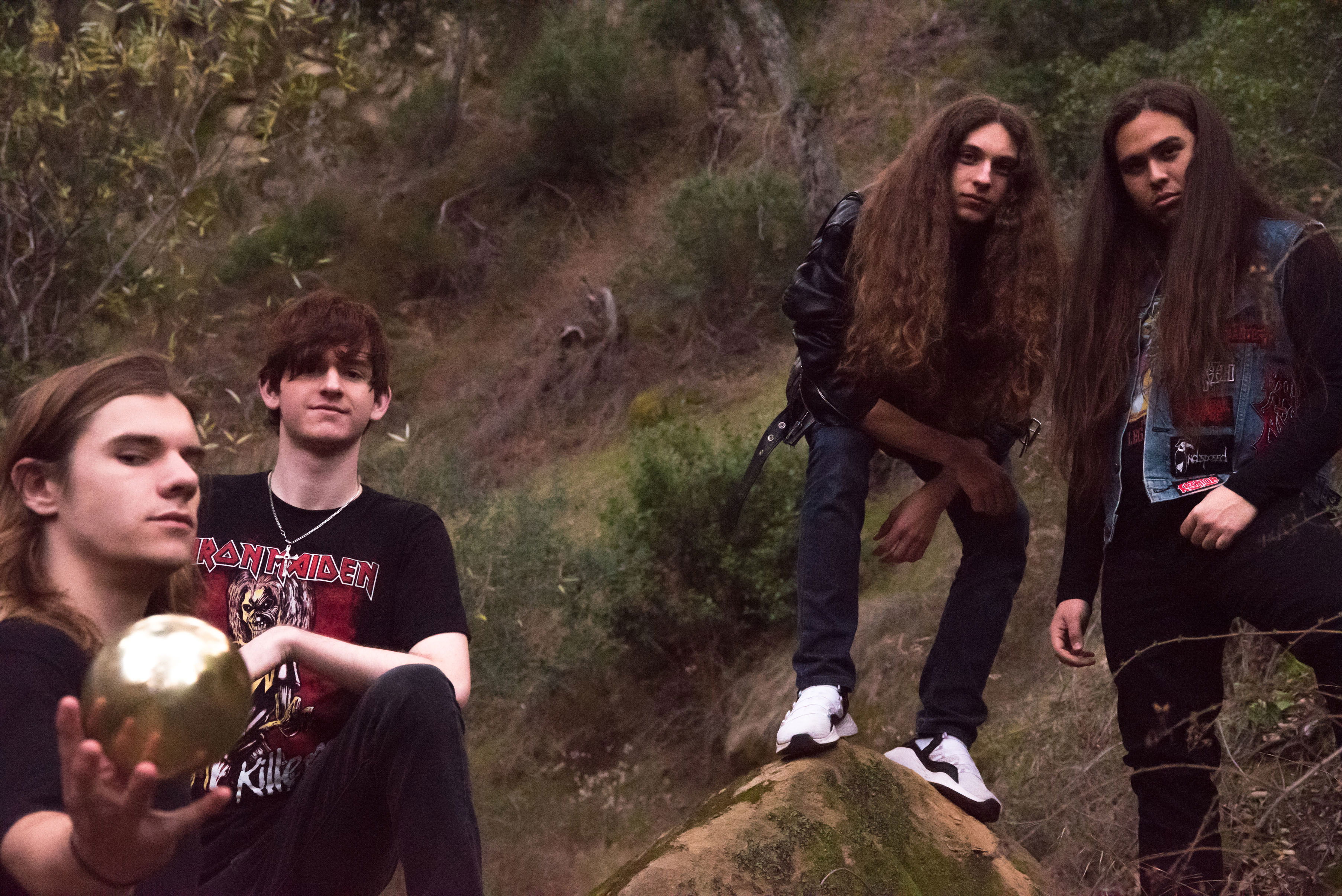 Which things, do you think, a Band should sacrifice in order to succeed? Have you ever sacrificed anything in your life for a better future of your Band?
There are a lot of things that need to be sacrificed for the music. The first one is of course, time. I don't have a lot of time to hang out with friends these days, since I'm so busy with the band. I also don't have a lot of time to play video games or read books these days either. But it does not bother me. The sacrifices are necessary in order to get your music heard.
Describe your ideal live show as a performance Band. Have you already experienced that?
Well, we've had some great shows in the past, but I don't think we've had our "best show" quite yet. I think the ideal live show would be somewhere in Europe, where we would rock the stage and have a great time performing! I guess you could say, it would be magical. Haha.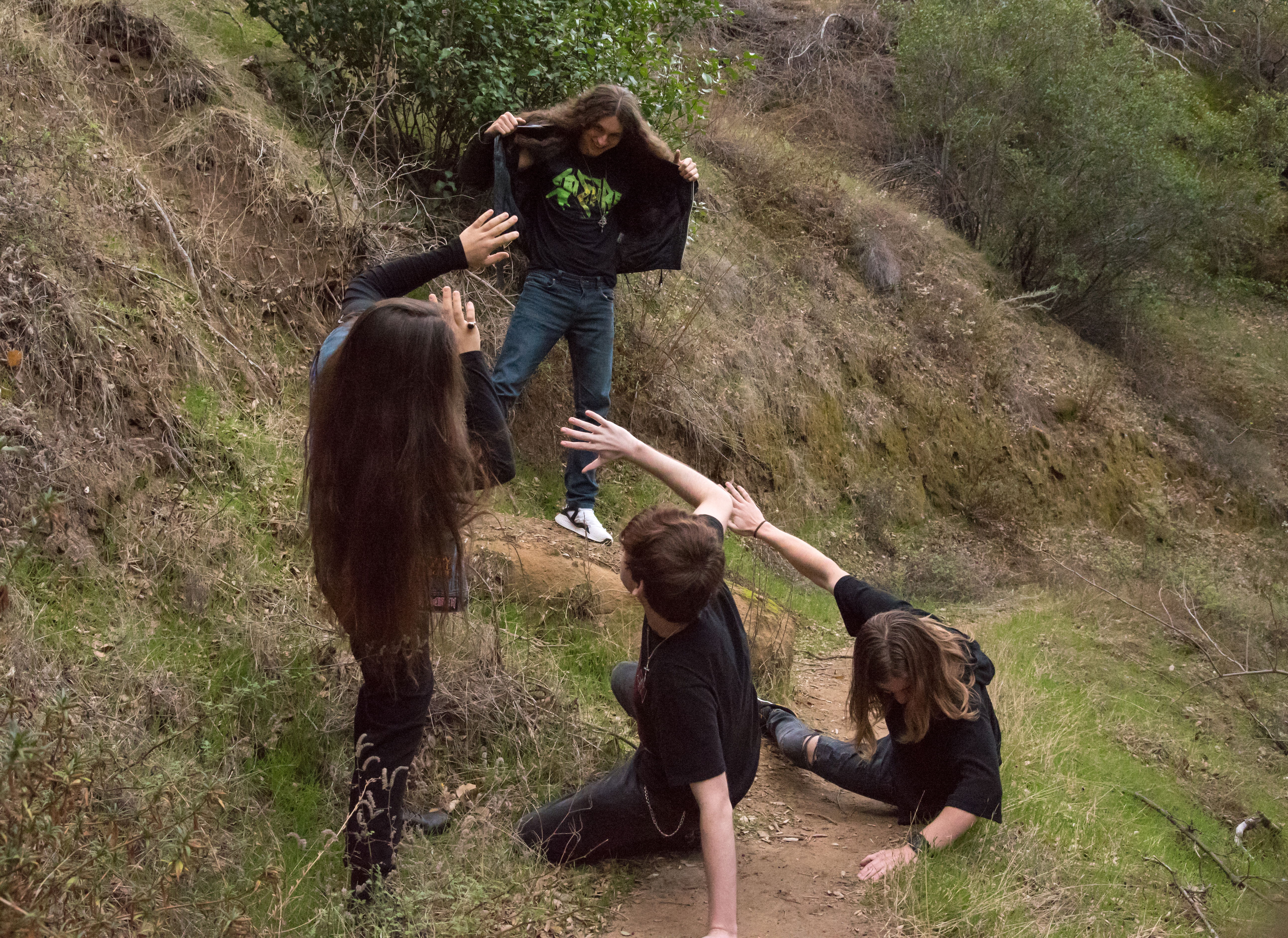 Which attributes, do you think, that a new Thrash Metal Band should have in order to gain identity and be unique?
Try to take influences from things other than Thrash Metal. The "classic" Thrash approach has been done, and you need to try and find your own sound. It can be a bit tricky, but keep trying!

Do you believe that Bandcamp and other Digital Platforms help the new Thrash Metal Bands? Which, do you think, is the ideal way for a Band to promote its work?
I think the digital world is the future of music. I don't think it's better or worse than CD or vinyl, but it is the way things are going. It seems the river has flooded, and we all need to make boats and start sailing, so to speak. I do think it will help the bands, since it is just how it is done these days.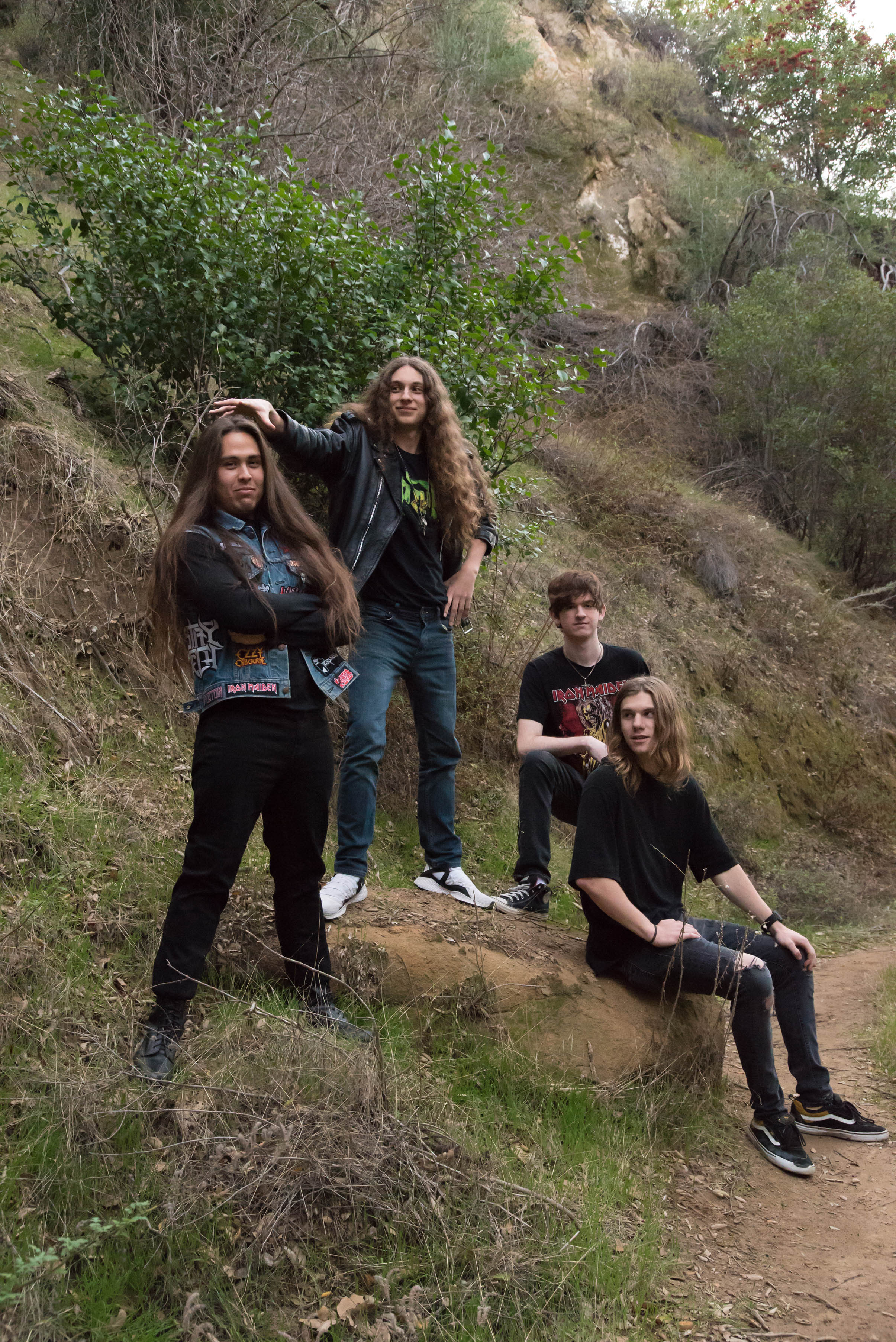 Tell us a few things about the New Underground Metal Scene in Los Angeles, California, USA (Bands, Fanzines, Webzines, Metal Clubs etc.)
The Los Angeles Metal scene is really big right now. A lot of bands are being formed and playing shows. There are shows every week it seems, and they are really popular. Although we wish to travel all around and play, we always have a spot in our heart for the shows here at home.
Do you know anything about the Hellenic Metal Scene?
We don't know much about the Hellenic Metal Scene, but we would love to visit Greece someday and play!
What are your future plans?
Currently we are working on our next album. I have almost completed the composing process, and the band has already learned one of the new songs. After that, God willing, we would love to tour in support of the second album. But we will see how this pandemic plays out.
Thank you very much for your time & Keep up the good work! The closure is yours.
Thank you so much for having us! For now we talk like this, but hopefully soon we will be in Greece, headbanging and thrashing together! Stay magical, WIZARDS!
By Steve the Filthy Dog.
Photo Credit: Angelee Love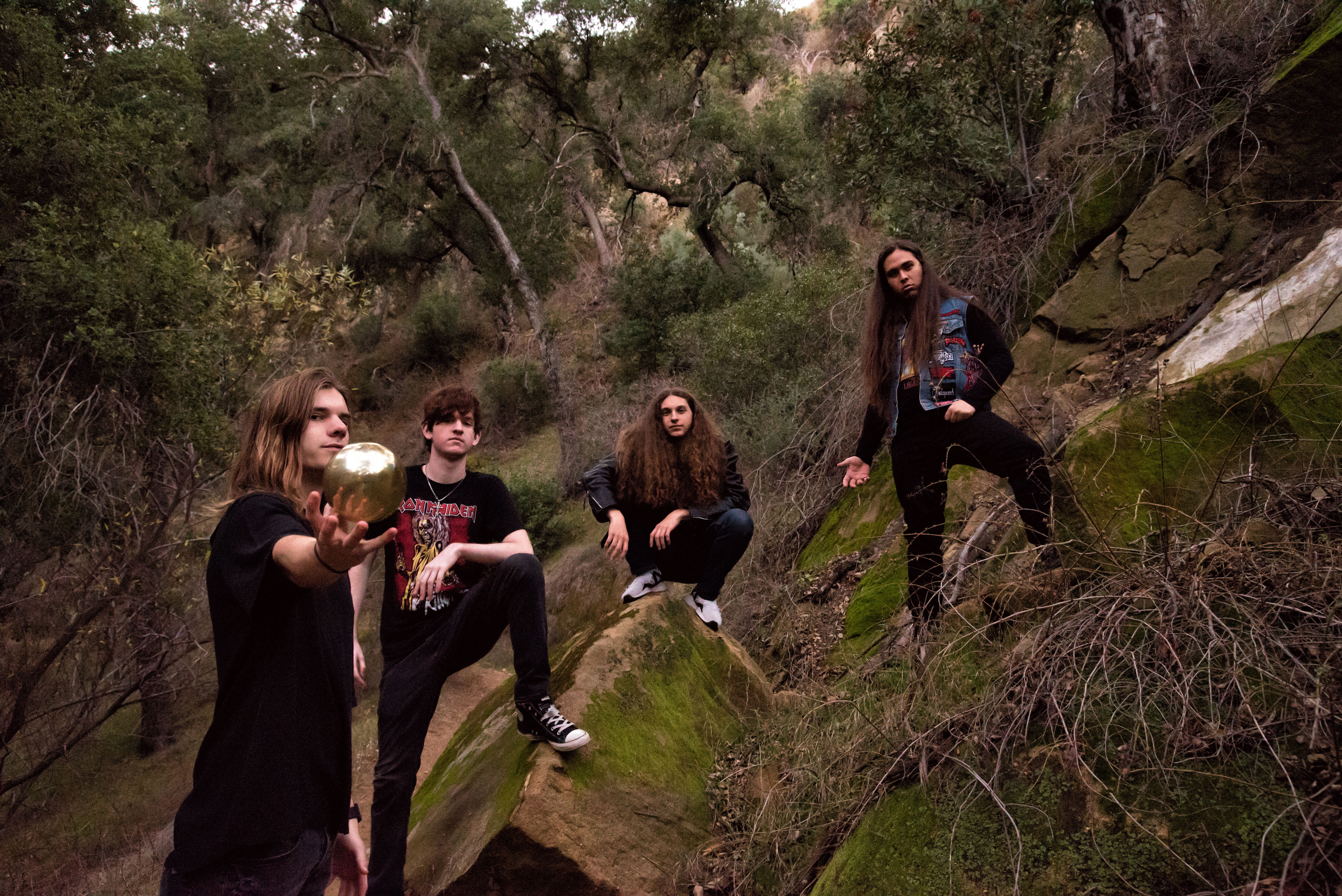 SEIZURE CONTACT:
https://www.facebook.com/seizureofficial/
https://www.instagram.com/seizure.band_official/
https://open.spotify.com/artist/6LjNuPtjNUdJqpYHHUgaVr