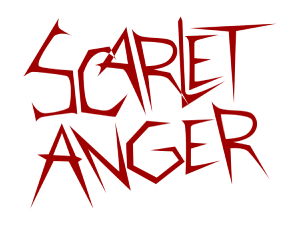 !!!THRASH METAL FROM LUXEMBOURG!!!
We had a conversation with Vince Niclou (Bass). Enjoy!
Welcome to the FILTHY DOGS OF METAL Webzine.
Tell us a few things about SCARLET ANGER (Members, Starting Year etc).
Joe (vocalist) and Fred (guitar) founded the band in 2007. Before they were in a typical 90's, 00's(hard) rock band but wanted always to go back to their roots of harder stuff, especially thrash metal. The whole band consists of:
Joe Block (vocals) – Founder
Jeff Buchette (guitars) – After the departure of Guy, Jeff joined the band. He was well known in the metal scene in Luxembourg
Fred Moitor (guitars) – Founder and main songwriter/producer
Vincent Niclou (bass) – Pal from Joe and Fred. I'm there from the beginning.
Rod Solvilla (drums) – Rod is the drummer from Jeff's Maiden tribute Band Edhunters
You have recently released your new song ''No Time''. What is the feedback from your audience as well as from the press?
Considering the number of plays on YouTube, Spotify and co., we're thrilled by the feedback. Also the reviews we've got till now were positive across the board.
You are going to release your new album ''Martyr''. Tell us a few things about this project.
It's long time in the making ;). At the beginning some us wanted to give the album a German name even that our lyrics are in English. At the end of day the Martyr was a cool alternative. At the moment we're checking how many songs we will finally put on the album. The lyrics also have to be finished.
Label or DIY and why?
We will do the whole production on our own. Fred is very convinced of how the album should sound and he is doing an extraordinary job on the production side. Nevertheless, the mastering will be done by a pro. For Freak Show we've gained Jens Bogren to do the mastering. We're not yet decided to release the album by a label or not.
Your music style is Thrash Metal. Which are your main influences (Favourite Artists / Bands etc.)
I like nearly all kind of old school metal, from Power Metal to Death Metal. But of course thrash metal could be mentioned as my favourite style. The influences could change during the time, but if I have to name some artists, I would say nearly all the legendary bands we all know because the influences you've got as a kid will never change.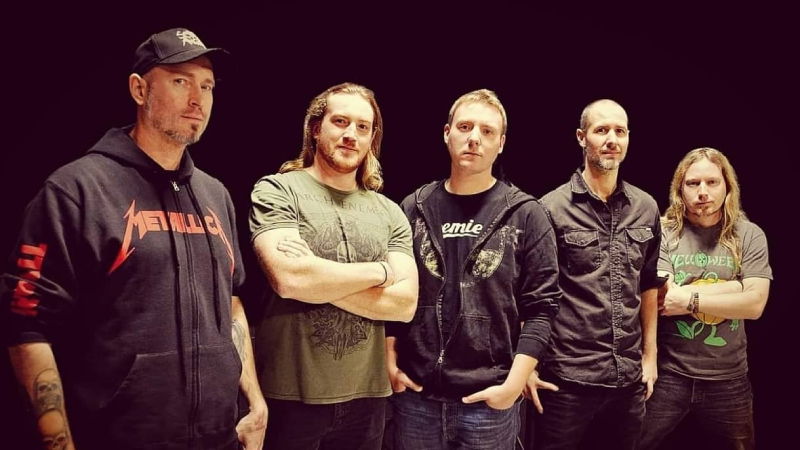 Which things do you think a band should sacrifice in order to succeed? Have you ever sacrificed anything in your life for a better future for your band?
You should work on your skills and take the time to write the songs. Don't rush to much the writing process. The songs will last forever. So, for us it's very important that the songs will last the test of time.
Describe your ideal live show as a performance band. Have you already experienced that?
We always do our best. It doesn't matter if there are 5, 50, 500 or 5000 people. The ideal live show consists of having fun together. Normally we have that all the time we hit the stage.
You have been an active band almost 16 years! Are there any changes in the band as well as in the Luxembourg Metal Scene within all those years?
Many bands don't exist any more who started with us in 2007. Some of them still exist as Sublind, Abstract Rapture, Desdemonia, Cosmogon,… all great bands. Of course there also many new bands that sound great. In my personal opinion I think that even that our country is very tiny, the metal scene (bands) is very strong. Scarlet Anger also had some lineup changes, but Joe, Fred and I were there from the beginning.
What attributes do you think that a new Thrash Metal Band should have in order to gain identity and be unique?
Metal is around for nearly 50 years, so it's very difficult to be really unique. Of course it's still possible, but the main goal should be writing good songs that will last the test of time.
Do you believe that Digital Platforms help the new Thrash Metal Bands? Which, do you think, is the ideal way for a band to promote its work?
Today, streaming is a good alternative to avoid illegal downloads, as the streaming portals aren't that expensive. The money the artists get from streaming is a different story, but as we have day jobs, it's more important for us that the people can get in touch with our music without downloading it illegal.
Tell us a few things about the New Underground Metal Scene in Luxembourg (Bands, Fanzines, Webzines, Metal Clubs etc.)
There are some associations like the "Éisleker Metal Frënn", "Rotten Stones a.s.b.l.", "Attitude Music a.s.b.l." who organize many shows on the underground level. Main venues are the ROCKHAL, KULTURFABRIK, DEN ATELIER. There you have the chance to see all the big names as the venues are really great. The biggest metal bar is the ROCKBOX in Luxembourg-City who plays all the hard stuff, but unfortunately, as I call it, "mainstream" metal songs ;).
Do you know anything about the Hellenic Metal Scene?
I know bands like Suicidal Angels, Rotting Christ, Scepticflesh, Firewind. Unfortunately I was never in Greece before, so my knowledge is little on venues, bars or clubs.
The last 3 years, worldwide in the world, we have faced many dark, strange & new situations in our everyday life (covid, lock-down etc.) Did all of this affect you positively or negatively?
As we're only semi-professionals with day jobs, the COVID situation hasn't got a big influence on our future. On a personal side there were both aspects, positive and negative. But to be honest, I would have liked to have done without the pandemic.
What are your future plans?
Releasing the album at the end of the year and catch up our 15th birthday party.
Thank you very much for your time & keep up the good work! The closure is yours.
It sounds hackneyed, but the metal community is a worldwide family, so let's be good to another. Cheers.
By Steve the Filthy Dog.
PS. Many thanks to Markus (https://www.facebook.com/MetalMessage.Global) for this interview (Cheers mate!)
SCARLET ANGER CONTACT:
https://www.facebook.com/ScarletAngerBand
https://www.instagram.com/scarlet.anger/
https://scarletanger.bandcamp.com/
https://soundcloud.com/scarletanger
https://open.spotify.com/artist/14LgiR3FmLQEdv29yK0HEw