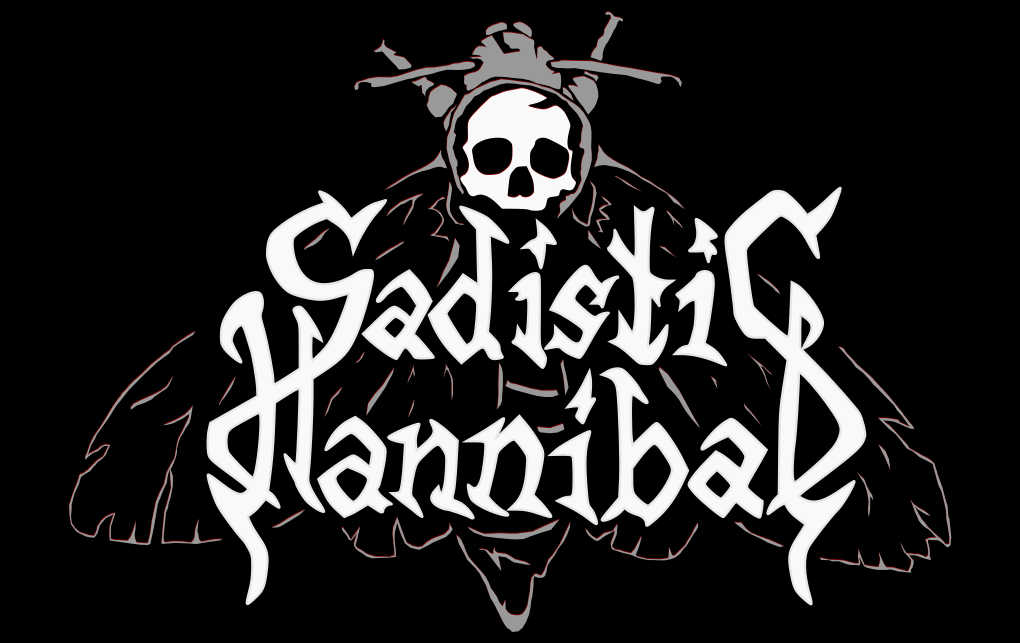 !!!THRASH METAL FROM CZECH!!!
We had a conversation with Jakub (guitar). Enjoy!
Welcome to the FILTHY DOGS OF METAL Webzine.
Tell us a few things about SADISTIC HANNIBAL (Members, Starting Year etc).
Our band was formed sometime in 2016 when Martin (vocals) asked me if I want to found some band, so I agreed and then we were looking for other members together. It took about two months and then we found drummer and our former bassplayer and then we started to play together. Our band's lineup was: Martin Tomicek - vocals, Jakub Honc - guitar, Jan Dvorak - drums and Josef Hrabacek - bass guitar. After two year of playing in rehearsal room we decided to organize our first live performance. So in 2018 we asked some local bands if they want to play in our first gig in the bar in Jicin. It was great party, there was a lot of people so we really enjoyed that. Later we decided to make some demo recordes and in 2021 we finally recorded our first EP ''Brana Smrti'' - The Gate of Death in translate. Our EP was released on 12th February 2022 and for this occassion we'll organize party in Jicin with our friends's bands. In 2021 our bass player Josef Hrabacek left the band due to time constraints and he was replaced by with our actual member Adam Jurica - we played few live shows with him already.
You have recently released your album ''Brána Smrti''. What is the feedback from your audience as well as from the press?
The feedback has been positive so far, our fans are mostly our friends. We have not heard any criticism or any positive feedback from press yet, but we are ready for negative feedback and we will be happy to follow it, because that way we will know where we have weaknesses and what we should improve.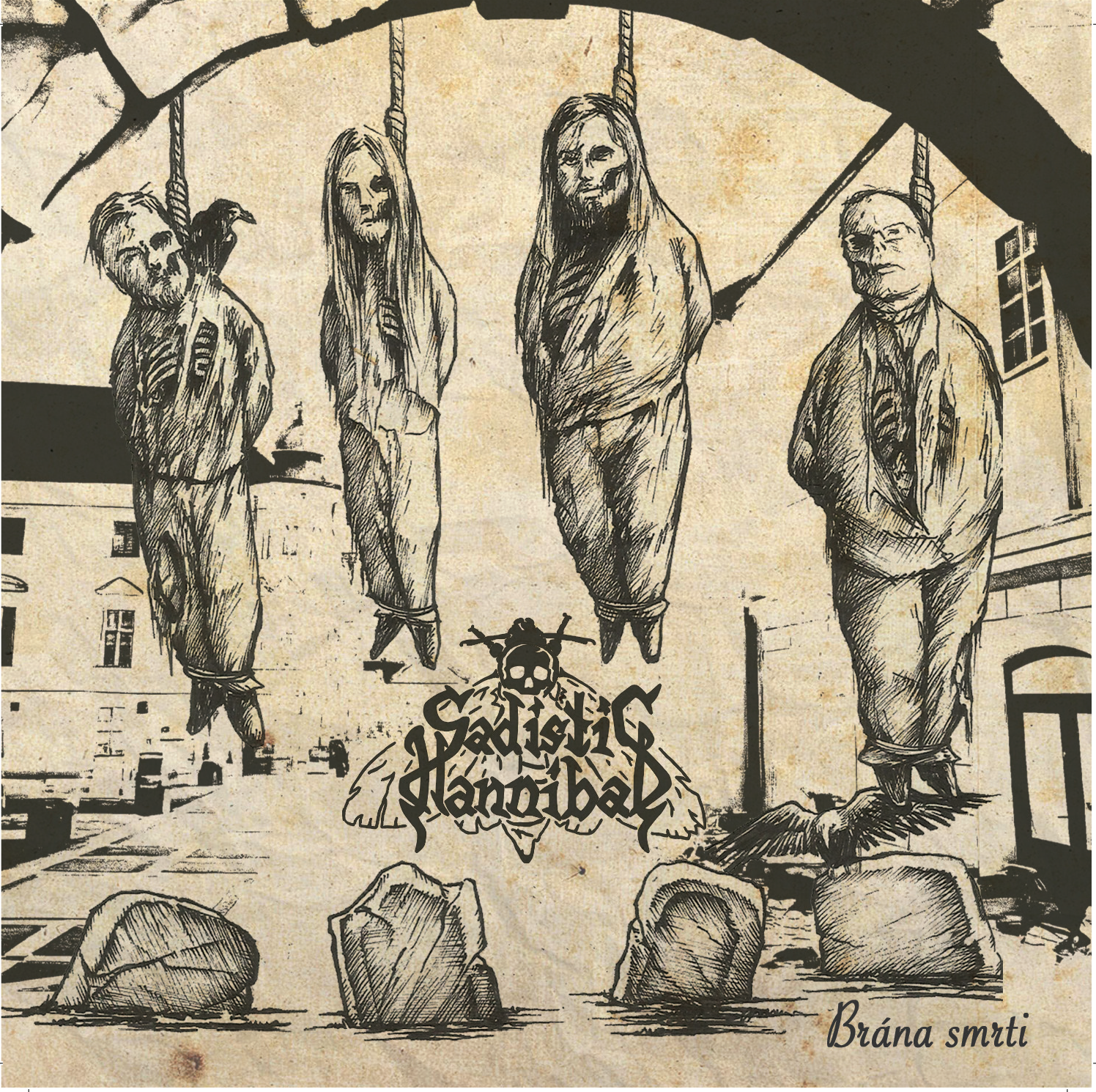 Label or DIY and why?
It's difficult to say, we prefer Label we thought that it was the better option for our first EP because we have no experiences with music release. We ask our friend from "Maximed Records" to produce our EP, he support us and he also produce music of other Czech and foreign underground bands.
Do you prefer Vinyl, Tape, CD or Digital Format and why is that?
I prefer Vinyl because of the great sound. CDs aren't much popular in this time but we're glad when we can support some band and buy their CD. Tapes aren't so common in the present but some bands still produce them and it returns to fashion. For sure the most comfortable is music in digital format, you can listen to it everytime and everywhere. Almost everyone have youtube, spotify etc in their phones so it's the most used way of music listening. But if you really want to enjoy the music in a good quality, from my point of view – the vinyl is the best option.
Your music style is Thrash Metal. Which are your main influences (Favourite Artists / Bands etc.)
When it comes to listening to music, everyone in our band listens to a slightly different style of music, in addition to the aforementioned thrash metal, we listen to black or death metal, for example. I composed the music and also the most of lyrics for our band. My favourite bands which influenced me are thrash classics like Slayer, Destruction or Kreator (from Czech bands it's for example Kryptor or Debustrol). and I love also newer bands like Crisix, LIK or Lich King. But for sure I like and support czech bands for example Lahar and Exorcizphobia are great.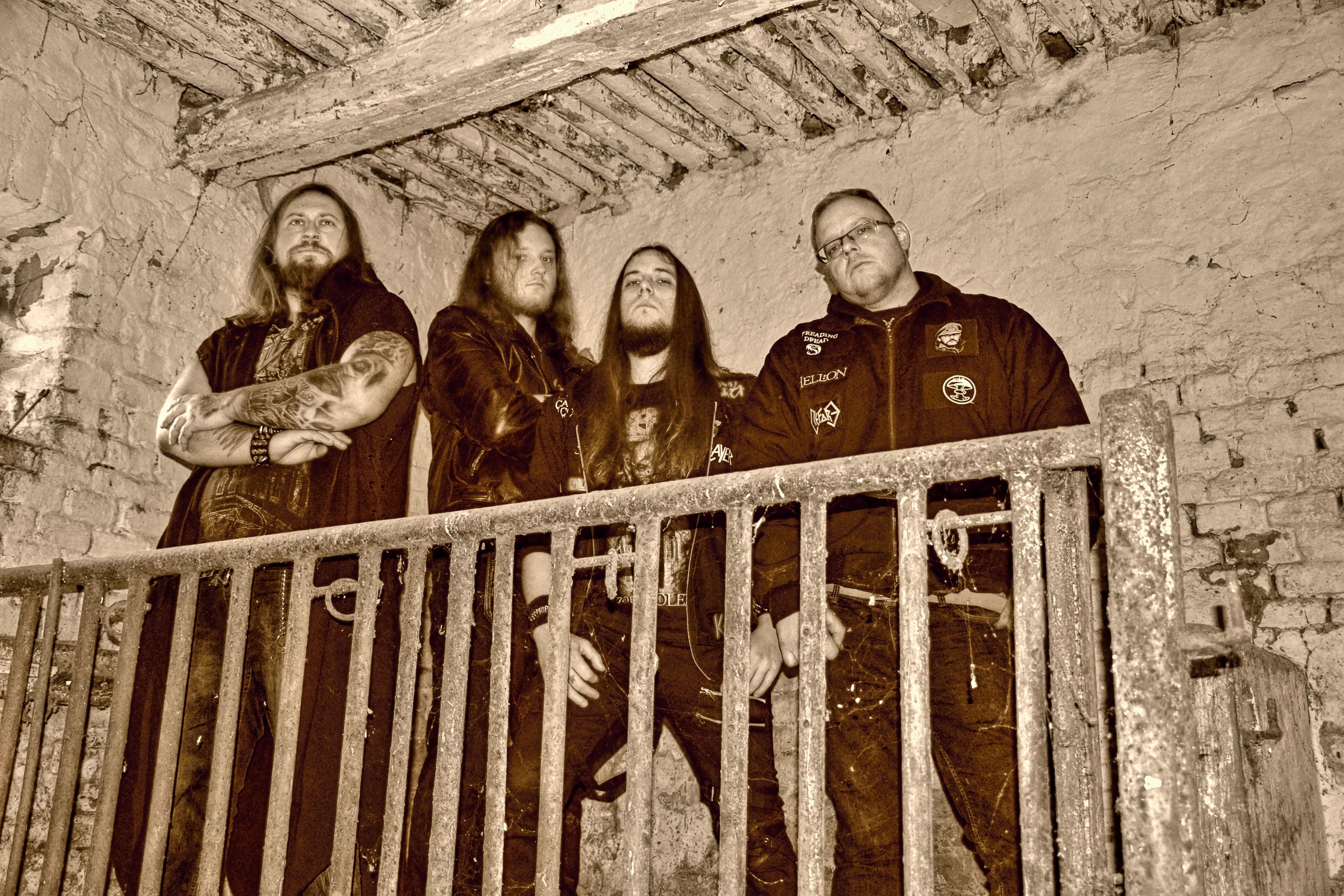 Which things, do you think, a Band should sacrifice in order to succeed? Have you ever sacrificed anything in your life for a better future of your Band?
Definitely a lot of time and also money. When you have a lot of shows you have no enough time to spend time with your family, friends and sometimes it affects also your work. But I think that everyone who plays in the band must sacrifice a lot of time, money and power to be successful. For me, the main factor is definitely the time which I have to sacrifice for rehearsals, gigs, composing of music or lyrics etc.
Describe your ideal live show as a performance Band. Have you already experienced that?
Almost every show is ideal for us when there is a great audience enjoying our music, a lot of beer and for sure good sound engineer is necessary to make a good show. But for sure everyone from u sis dreaming about live show with a famous favourite bands but we are realistic and now we are satisfied with the local shows which we perform.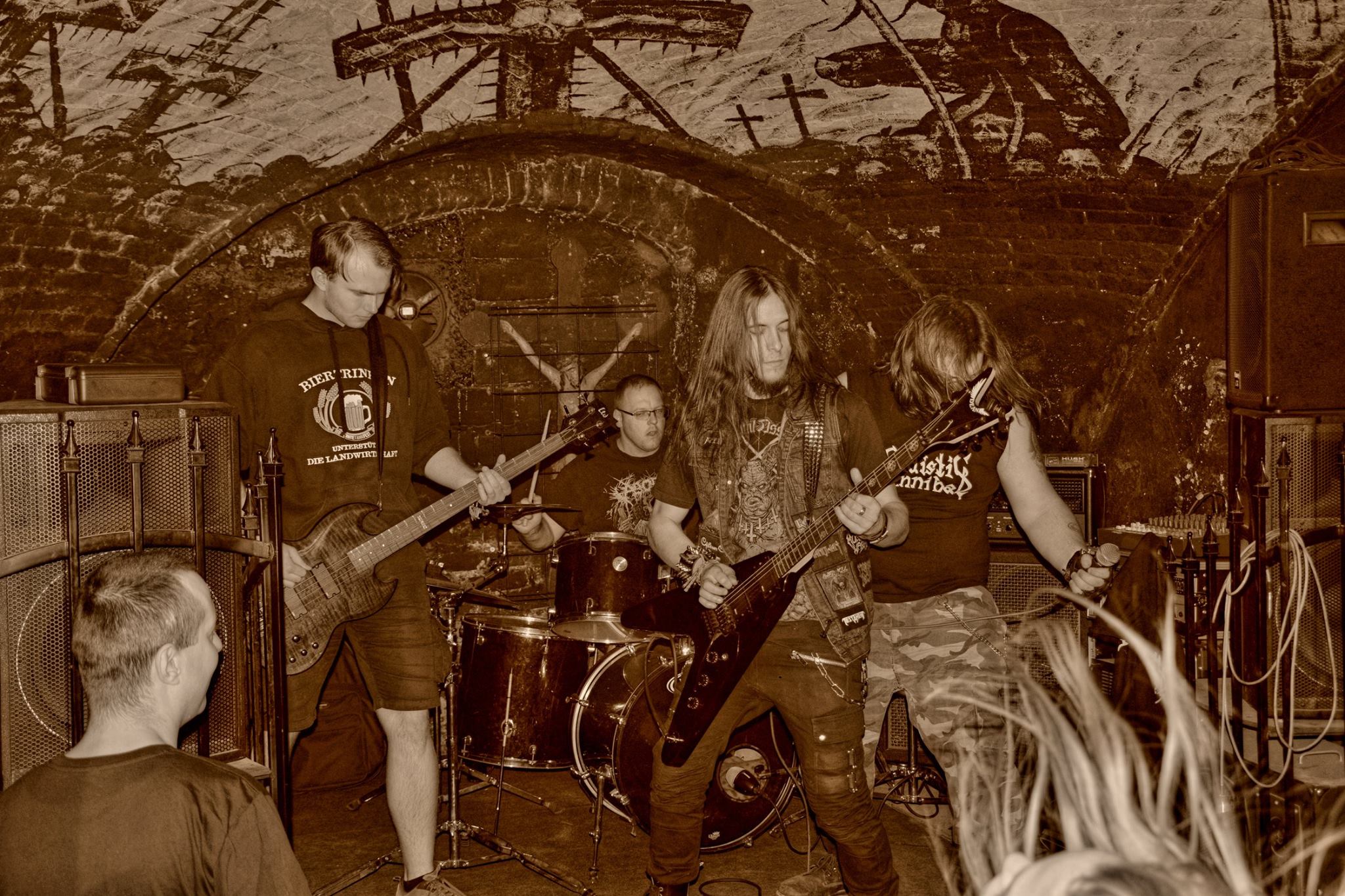 Which attributes, do you think, that a new Thrash Metal Band should have in order to gain identity and be unique?
There are many factors but it's necessary to make a music or shows a little different way to differ from the other bands but in this time it's not easy cause all riffs were played already and the competition is big – new bands are still being formed and trying to impress the audience. The propagation is main factor in this case from our point of view.
Do you believe that Digital Platforms help the new Thrash Metal Bands? Which, do you think, is the ideal way for a Band to promote its work?
Yes, I think it's really helpful for the new metal bands – you can impress a lot of people by presenting your music via social media. Almost everybody use Facebook, Youtube, Spotify or other websites for their propagation and I think that it's the ideal way in this time when everybody is dependent on the internet. But for sure posters in the location of some show can impress the audience as well. A good propagation of metal bands is their merch also . You know, when somebody wears the t-shirt with your band logo it can attract someone and the band can get the new fans this way.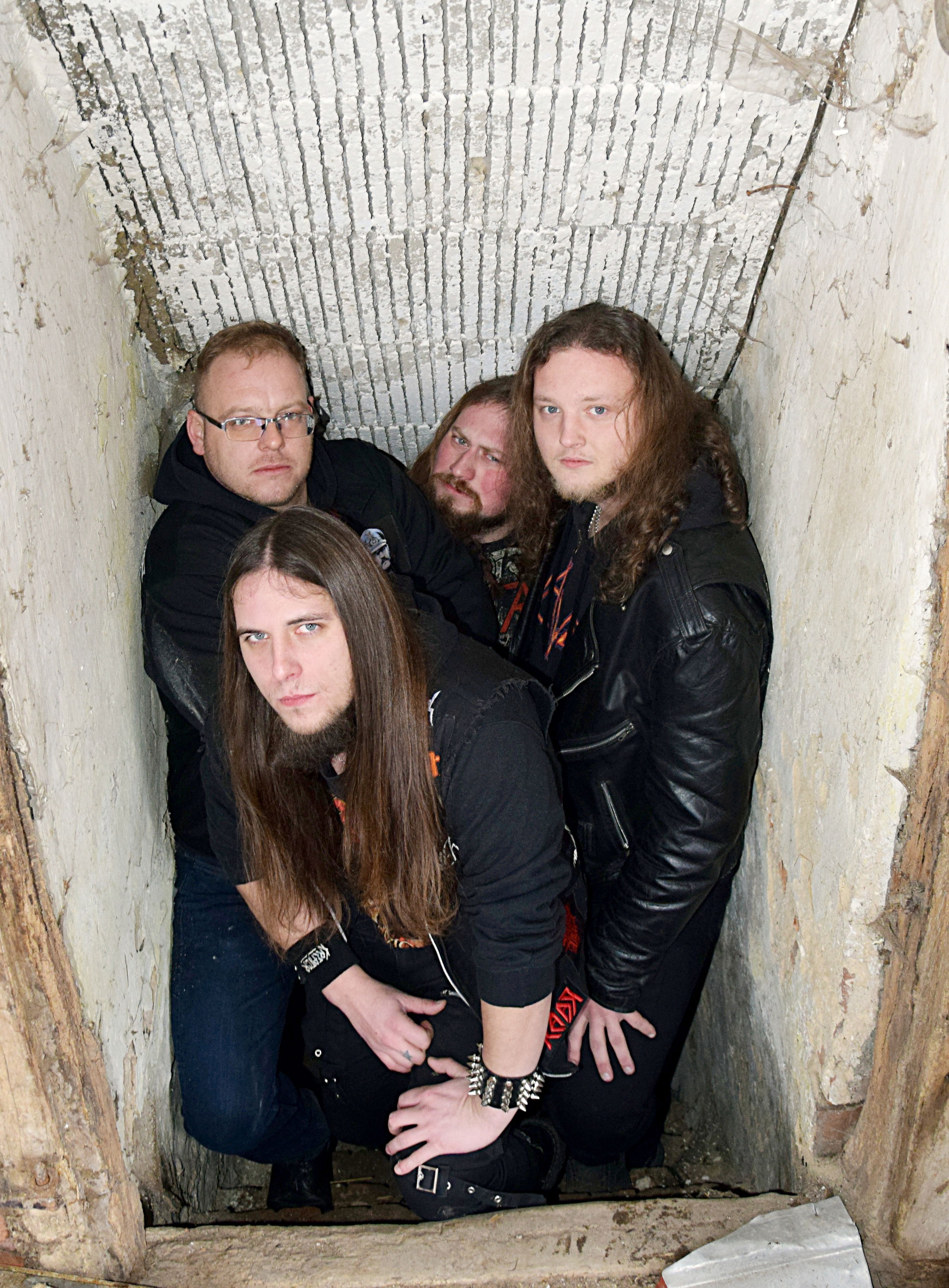 Tell us a few things about the New Underground Metal Scene in Czechia (Bands, Fanzines, Webzines, Metal Clubs etc.)
In the Czech republic the new bands are still being formed but unfortunately the metal music is not as popular as it was before therefore, it's difficult to enforce with band. As I mentioned before Lahar or Exorcizphobia are for example great thrash metal bands from our country and they are also known abroad. For sure there are also fanzines or webzines which supports underground metal bands – for example obscuro.cz or fobiazine.net. In Czechia we have a lot of underground clubs also which organize metal shows and support the metal bands – for example club Modra Vopice in Prague, Parlament club in Pilsen etc. There is also a lot of rock pubs or metal bars where the gigs are organized.
Do you know anything about the Hellenic Metal Scene?
I've never been to Greece but for sure I know few great metal bands from your country which are known worldwide. My favourite Greek band is definitely Suicidal Angels, their music is awesome and I've seen their live show also. Rotting Christ is very popular band in our country and they perform often in Czechia, the next band which I know is for example Septic Flesh but unfortunately I've never seen their live show.
What are your future plans?
Our future plans are simple, we want to continue with making our music and within next two years we would like to release our first full album, not only EP. We're still working on new songs now. For sure or biggest pleasure are live shows because the sight of fans who enjoy the music you composed is simply amazing!
By Steve the Filthy Dog.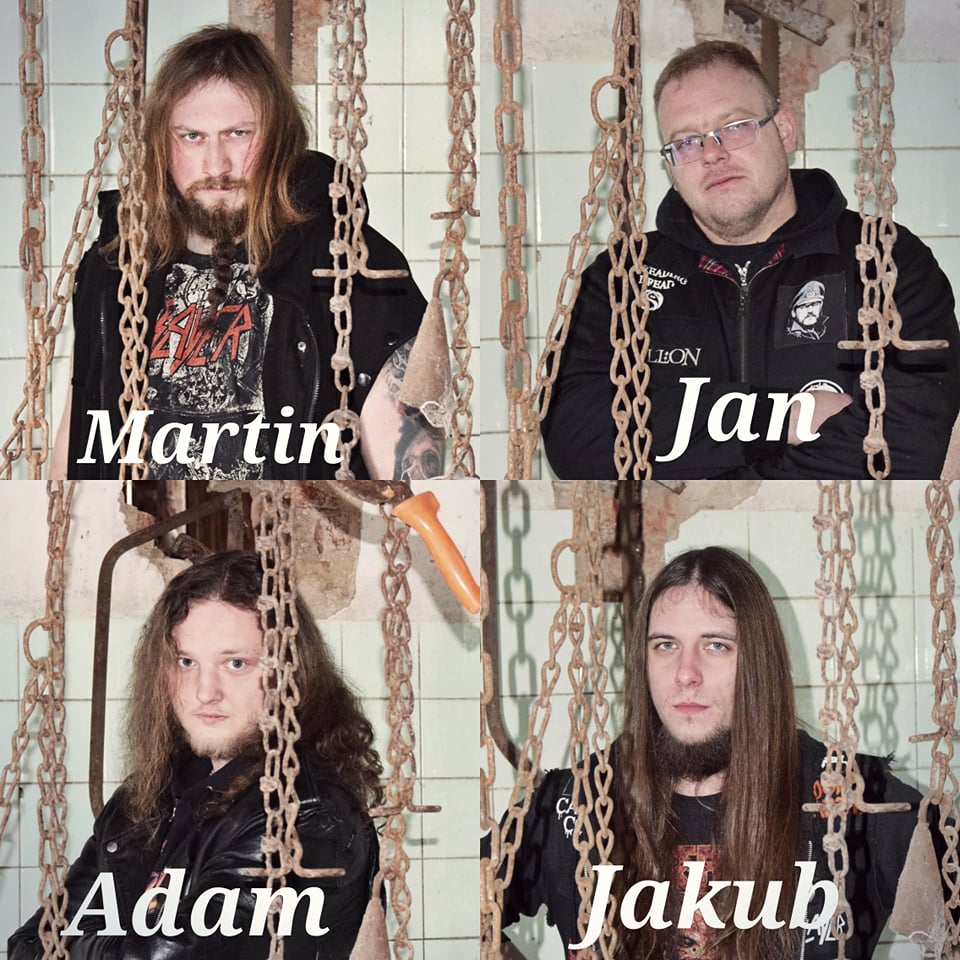 SADISTIC HANNIBAL CONTACT:
https://www.facebook.com/SadisHannibal/
https://bandzone.cz/sadistichannibal