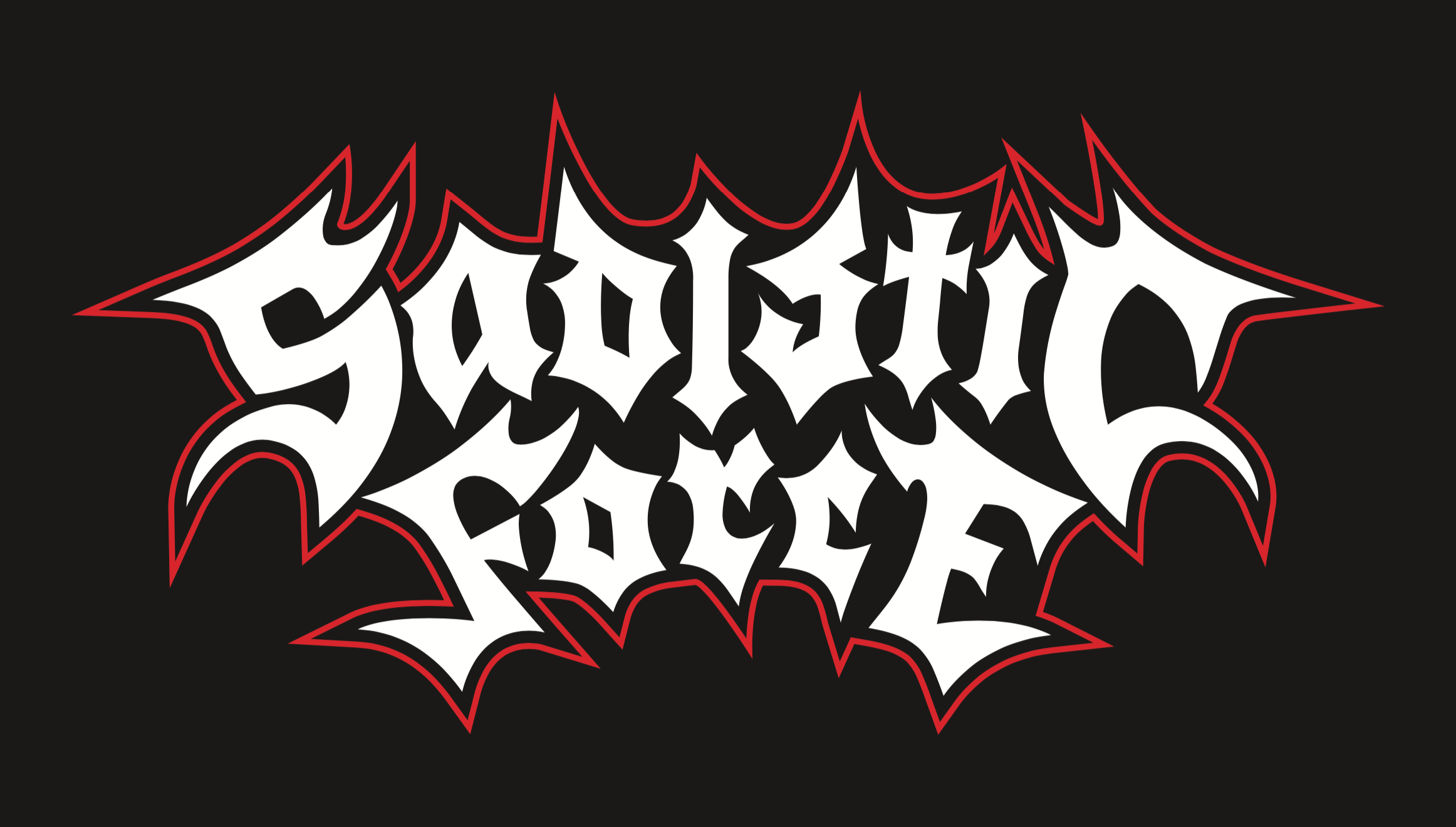 !!!BLACK/THRASH METAL FROM THE USA!!!
We had a conversation with James Oliver. Enjoy!
Welcome to the FILTHY DOGS OF METAL Webzine.
Tell us a few things about SADISTIC FORCE (Members, Starting Year etc).
Sadistic Force is a very new entity. I think I started writing the initial songs a little over two months ago. I recruited Hell Troll to play drums and we cranked out "Pain, Sex, and Rapture".
You have recently released your EP ''Pain, Sex and Rapture''. What is the Feedback from your audience as well as from the Press?
Our audience was basically nonexistent until I released the EP a few days ago and announced the Sadistic Force assault to the world. The response has been incredibly positive so far and work has already begun on a follow up release with spirits high based on the initial enthusiasm expressed by people online.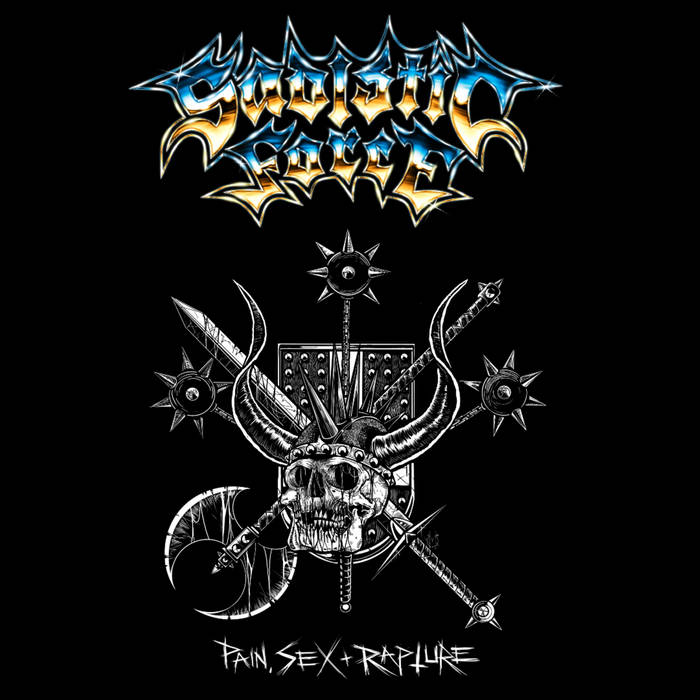 Label or DIY and why?
So far everything has been totally DIY. I am very open to the possibility of working with a label and/or distro if we can get a decent deal.
Do you prefer Vinyl, Tape, CD or Digital Format and why is that?
Vinyl sounds the best but I almost exclusively collect tapes at this point. I keep CDs in my Jeep for listening to on the road. Digital is the most convenient for listening to metal in many situations throughout the day. Sadistic Force will be on Spotify and other digital platforms soon but I don't anticipate making any money from that. We are on Bandcamp which seems to be the least greedy of the big platforms.
Your music style is Black/Thrash Metal. Which are your main influences (Favourite Artists / Bands etc.)
When writing and recording the songs I was never completely sure that Sadistic Force would fall in the subgenre of Black/Thrash instead of being more accurately associated with some other related subgenre. I gladly embrace the Black/Thrash label as it is one of the best genres of music there is in my opinion. Bands that deserve credit for inspiring the music on "Pain, Sex, and Rapture" include: Hellripper, Diabolic Night, Nocturnal Breed, early Witchery, Nifelheim, Bewitcher, Stälker, Mercyful Fate, Speedwolf, and Vanik.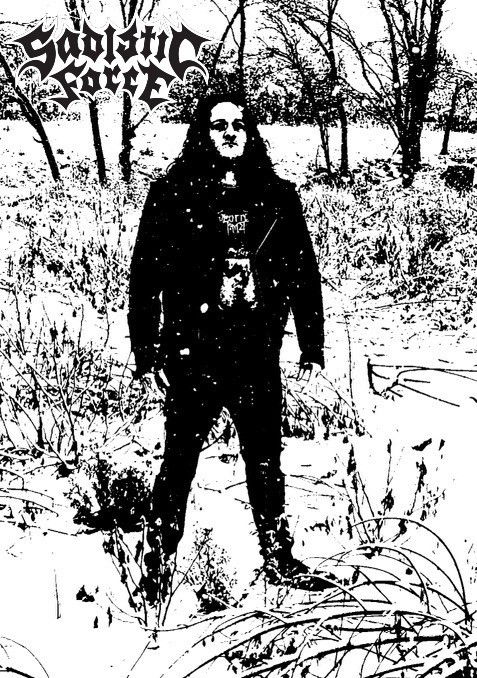 Which things, do you think, a Band should sacrifice in order to succeed?
Have you ever sacrificed anything in your life for a better future of your Band?
It seems that many personal sacrifices need to be made in order to even maintain a metal band at almost any level. So far I haven't made that many sacrifices for this band aside from financing the first release but I am willing to do whatever it takes for the future of Sadistic Force.
Describe your ideal live show as a performance Band. Have you already experienced that?
We have not performed live but I believe that the music of Sadistic Force would make for a very high energy live performance. The songs could be performed as a trio with me on guitar, but a second guitar player would probably be ideal. Hell Troll has expressed interest in playing bass live instead of drums. The ideal live show for Sadistic Force would include lots of cold beer and a room filled with people who live to thrash and listen to real metal.
Which attributes, do you think, that a new Black/Thrash Metal Band should have in order to gain identity and be unique?
I'm not too sure, but I suppose I look for memorable songs and impressive guitar playing in the Black/Thrash bands that I listen to.
Do you believe that Bandcamp and other Digital Platforms help the new Black/Thrash Metal Bands? Which, do you think, is the ideal way for a Band to promote its work?
Many passionate fans of the genre and metal in general have Bandcamp accounts. YouTube seems to be a place where likeminded fans can discover new music in the subgenre that they like. The ideal way to promote your work would probably be opening up live for bigger bands that play a similar style.
Tell us a few things about the New Underground Metal Scene in Austin, Texas, USA (Bands, Fanzines, Webzines, Metal Clubs etc.)
There are a solid handful of metal venues. There are definitely a bunch of really good extreme metal bands that have come from here such as Widower. Back when the venues were still having shows I noticed that Doom Metal and Stoner Metal seems to be the most popular form of metal in the Austin scene.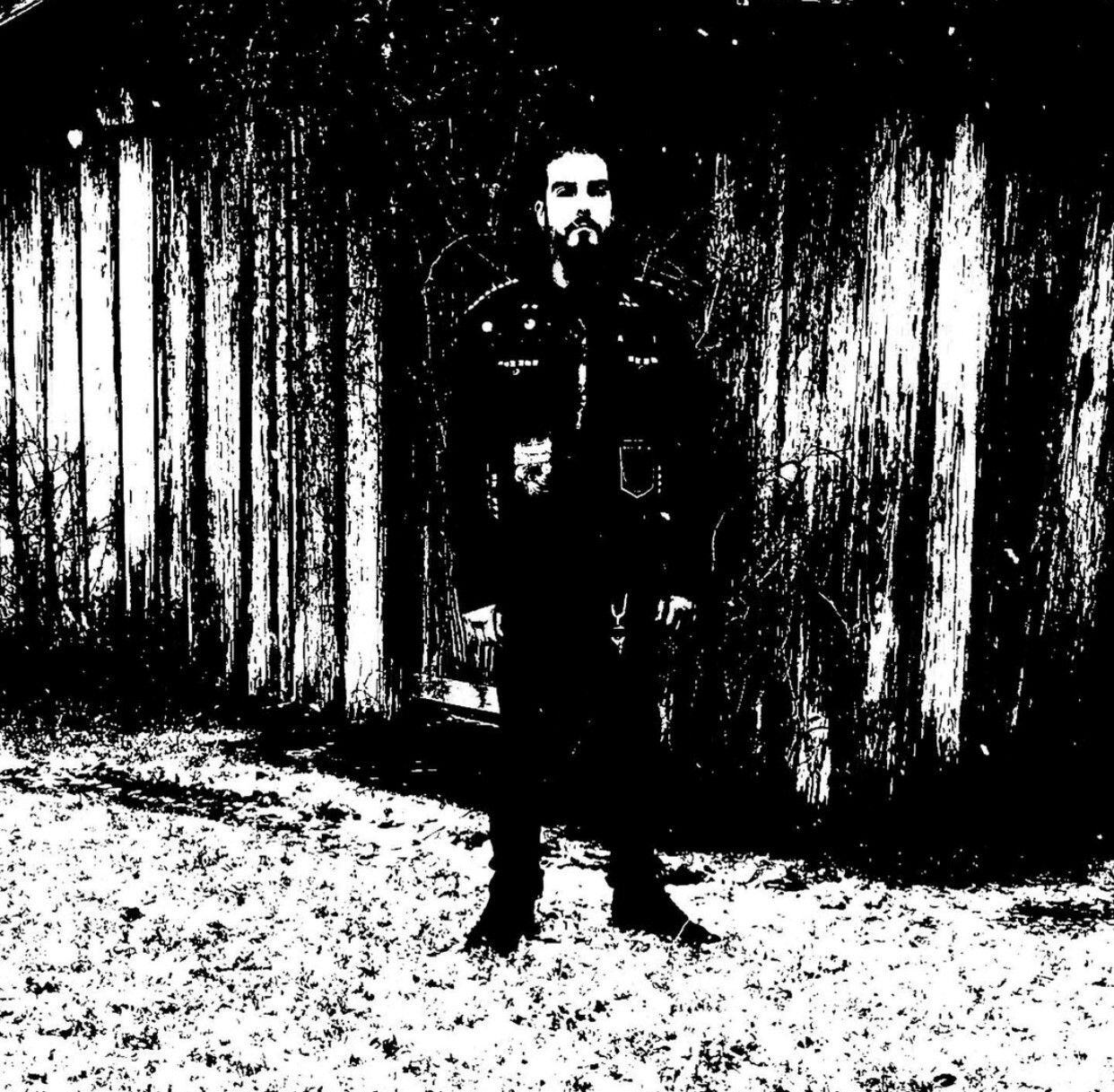 Do you know anything about the Hellenic Metal Scene?
Very recently I was introduced to The Crucifier and am enjoying getting into them. I enjoy Rotting Christ. I checked out Morbid Blood by Ravencult to prepare for this interview (the first Sadistic Force interview ever) and I think that is a really good album.
What are your future plans?
Tapes and CDs of "Pain, Sex and Rapture" are on the way. I have started work on writing new music. My plan was initially to do a full album next, but I think we will do a single (and b-side) in between now and then and release that very soon.
Thank you very much for your time & Keep up the good work! The closure is yours.
Thank you for the great questions. Everyone reading this can expect more Sadistic Force aural assault very soon! The Sadistic Force was just warming up on "Pain, Sex, and Rapture". Stay tuned.
By Steve the Filthy Dog.
SADISTIC FORCE CONTACT:
https://sadisticforce.bandcamp.com/album/pain-sex-and-rapture
https://www.facebook.com/Sadistic-Force-101218768617226/
https://www.instagram.com/sadisticforceofficial/