!!!SAVAGE METALPUNK FROM AUSTRALIA!!!
Welcome to the FILTHY DOGS OF METAL Webzine.
Tell us a few things about REAPER (Members, Starting Year etc).
Well, after a few drunken discussions at various shows - Reaper started jamming sometime in early 2016 with our first guitarist Aaron, drummer Matt and myself (Rebecca). Aaron had already written some ideas for a demo, Matt and I dug it and wanted to get onboard.. We were all big fans of Celtic Frost/Hellhammer, Discharge, Venom and Sacrilege and wanted to create something in the same vein.. Fast forward to 2017 and Shannon joined on vocals after our first singer didn't work out, and then Adam, who was already a mate of ours and had also recorded our s/t demo, joined in 2019 around the same time as Aaron left… Its been full speed ahead ever since!
You are going to release your new album ''Viridian Inferno''. Tell us a few things about this project.
Viridian Inferno has been in the making for a few years. Our demo was released almost 5 years ago, and sold out almost immediately, and aside from a re release of the demo onto LP in limited numbers, we really haven't had much of a recorded output compared to how much we've been playing live. So last year we decided to take a step back from playing live so much, finish the record and make that the focus. It's exciting that it will finally get to see a proper release through 'Dying Victims Productions' in April 22, its been a long time coming and we are really itching for people to hear it. It's 10 songs of savage metalpunk in the spirit of the 80s, for people who like banging their head as much as us.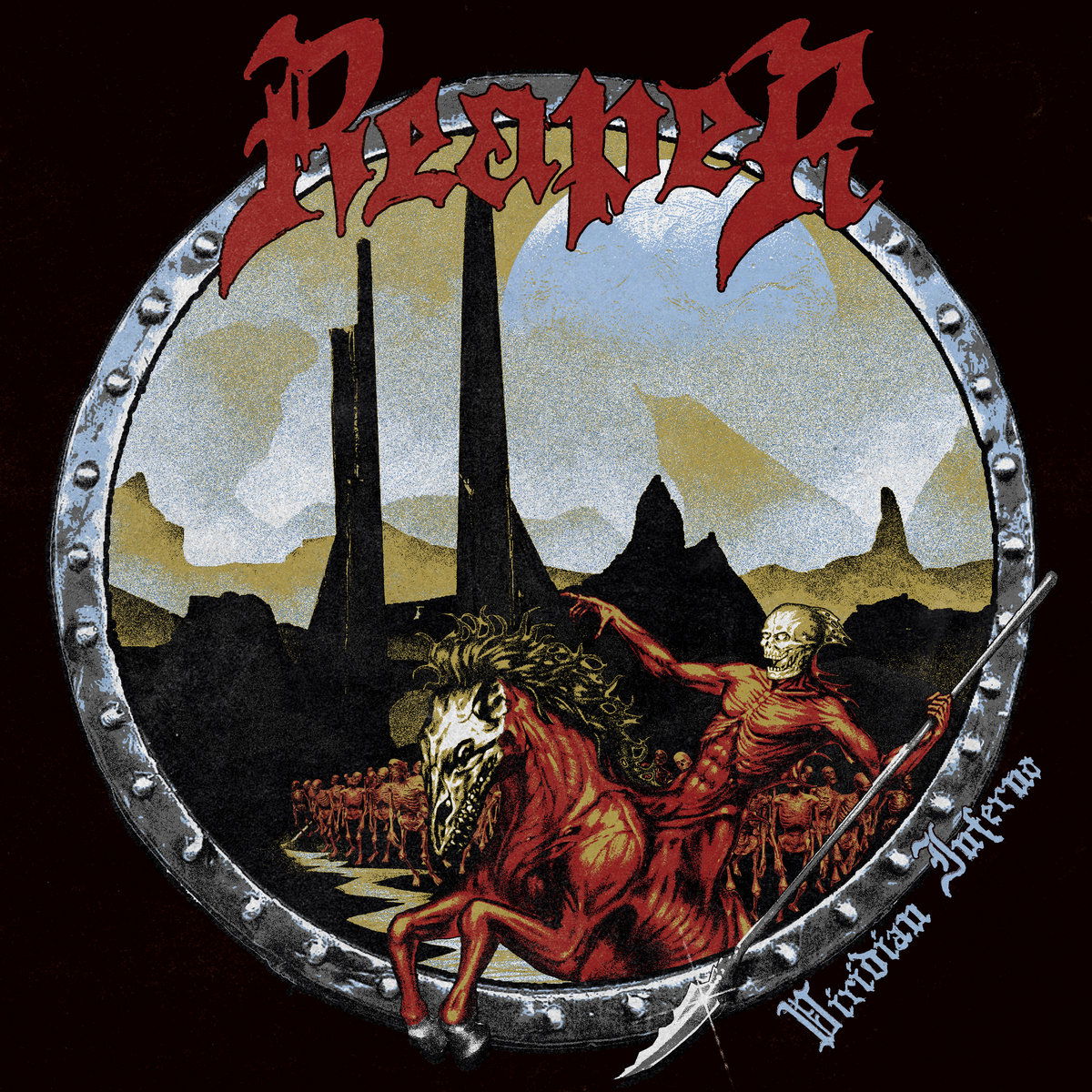 Label or DIY and why?
The label 'Dying Victims' has done a great job so far, we are stoked with how everything is turning out considering this is our debut LP and we didn't have much of a clue or if anyone would want to release it at all! hah We are pretty DIY in terms of how we run things generally I suppose, we put on a lot of our own shows, do our own artwork and shirt designs usually. I guess we are all creative people and that kinda comes naturally to us. We put emphasis on doin things our own way, and trying to involve our friends first if we can, whether its in our releases like Viridian Inferno in the recording process or the Artwork/Photography or the bands we play with and the venues we play at etc.
Do you prefer Vinyl, Tape, CD or Digital Format and why is that?
For me personally Vinyl is king, in terms of sound quality and aesthetic and overall package. I understand how it might be inconvenient to some, and why people love the ease of mp3s and Spotify etc, but hey at the end of the day – only analog is real and if its worth listening to, its worth hearing it the way it was intended and as good as it can be!
Your music style is MetalPunk. Which are your main influences (Favourite Artists / Bands etc.)
Some examples of Reaper's influences would be Bathory, Destruction, Venom, Discharge, Sacrilege, Amebix, Hellhammer /Celtic Frost, Slayer…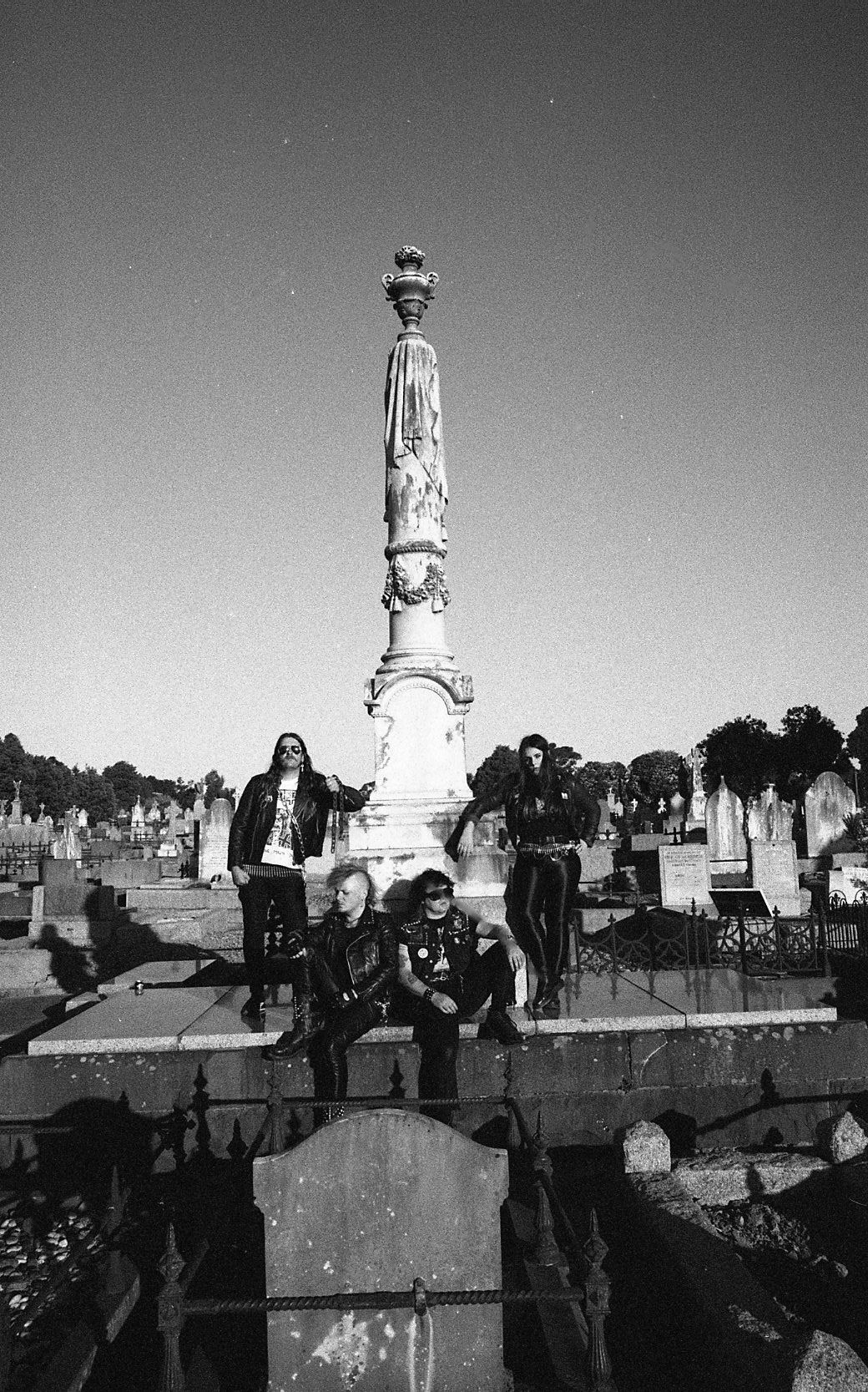 Which things, do you think, a Band should sacrifice in order to succeed? Have you ever sacrificed anything in your life for a better future of your Band?
I guess being into music and having band commitments to some degree means missing out on some parts of life other people enjoy like stable relationships, free time, less stress, and definitely MORE MONEY haha.. but I wouldn't say I have personally 'sacrificed' anything for a better future of the band (aside from potentially my liver health) I guess collectively and independently in our own ways we have spent a lot of time and focus investing more and more seriously in the future of our band over these last few years, but anything worthwhile requires hard work and Reaper is no different there. Obsessing over music is hardwired for us all in to different degrees, so I can't really think about how another lifestyle would have ever been on the cards for us whether it manifested in this band or not.
Describe your ideal live show as a performance Band. Have you already experienced that?
We've had some killer past shows, but unless we can get in a time machine and go back to 1976 and play on the back of a truck with Ac/Dc, I doubt it will ever be 'perfect'… Prior to the pandemic, we were primarily a live band, we all enjoy playing live a lot, although with since COVID we've been out of action for longer than we would have liked. We are heading to Eastern Europe in May for a short tour, 12 back to back shows and that will really be our first run back playing after COVID and our first tour. A baptism by fire so to speak!
Which attributes, do you think, that a new MetalPunk Band should have in order to gain identity and be unique?
Too hard to pinpoint really, I guess its harder and harder to be unique these days and getting attention is not really something that's on our radar consciously. I think looking to the past for inspiration is always key, but appropriation is obvious and imitation is totally pathetic. So just do your own thing, go your own way, while paying tribute to those that came before ya.
Do you believe that Digital Platforms help the new MetalPunk Bands? Which, do you think, is the ideal way for a Band to promote its work?
Unfortunately social media is a necessary evil in order for anything to be promoted these days.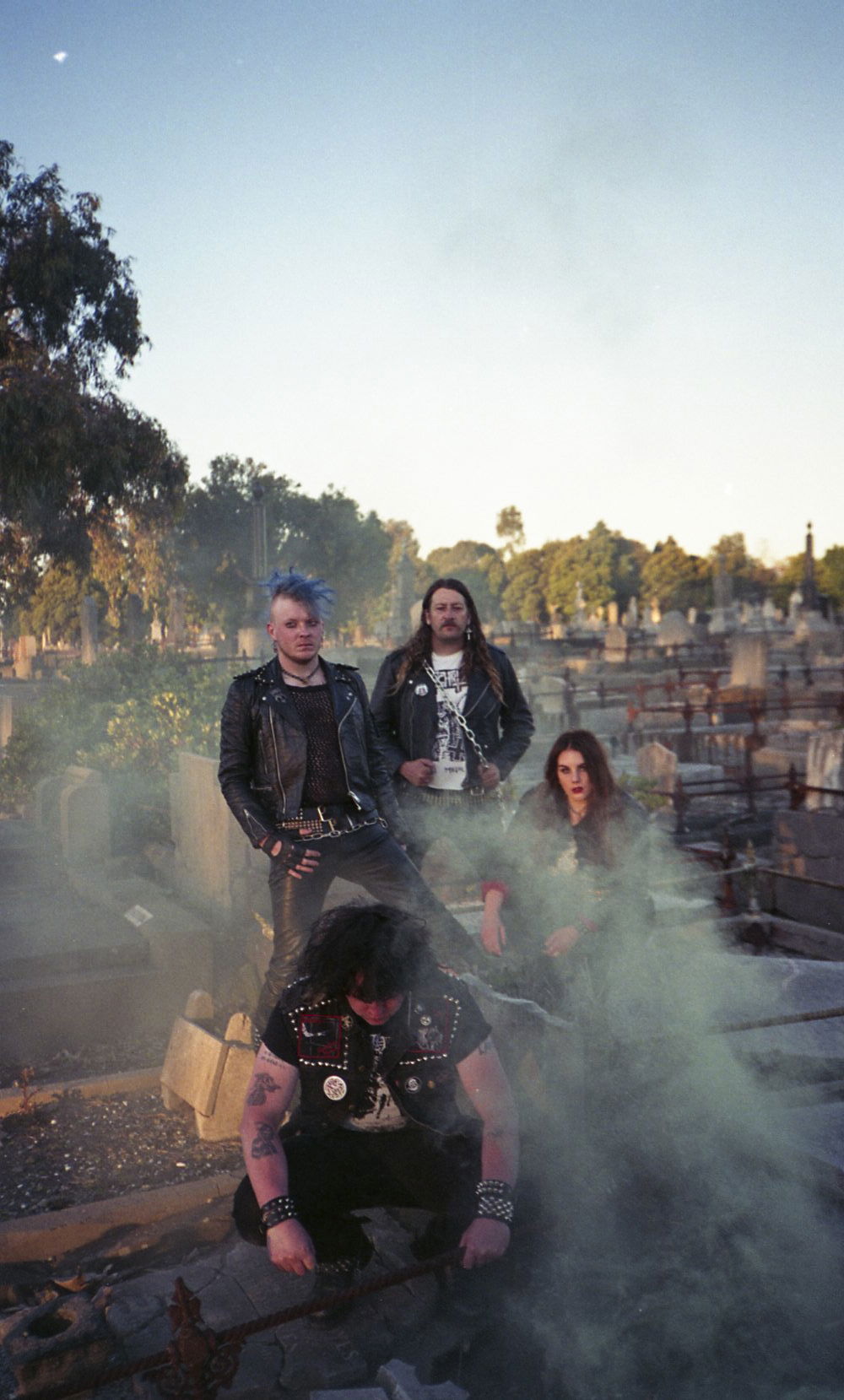 Tell us a few things about the New Underground Metal Scene in Australia (Bands, Fanzines, Webzines, Metal Clubs etc.)
The scene here in Australia, although rich in its metal history, has been somewhat lacking for the last years. Myself and the other guys in Reaper are active in playing in other bands of different styles, and we often end up playing mixed bills simply because the Metal scene is pretty small these days here. Some Australian and local Melbourne bands worth a mention are No Class, Tangent, Knifer, Night Pig, Maniaxe, Grim Rhythm, Smooch, IronHawk, Galaxy..
Do you know anything about the Hellenic Metal Scene?
Certainly very familiar with the old gods like Necromantia, Rotting Christ, Varathron, Thou Art Lord.. but like most other countries, I've seem to lost track of new releases and don't have much a finger on the pulse of new scenes and bands these few years unless someone personally recommends something.
What are your future plans?
Our full length LP ' Viridian Inferno' comes out April 22, the pre-orders are up now for anyone interested in getting in early! Other than that, we are gonna start writing and rehearsing for our upcoming Euro tour in May 22, starting with a festival appearance in Zurich at Eros at Arms fest… Etrurian Legion Promotions are handling the rest of the tour and the dates should be out ASAP.
Thank you very much for your time & Keep up the good work! The closure is yours.
Thank you for the interview! Visit our links below… Stay Hungry! Never fuckin' relax!
By Steve the Filthy Dog.
REAPER CONTACT:
www.facebook.com/reapermelbourne
www.instagram.com/reaper__official
https://reapermelbourne666.bandcamp.com/releases