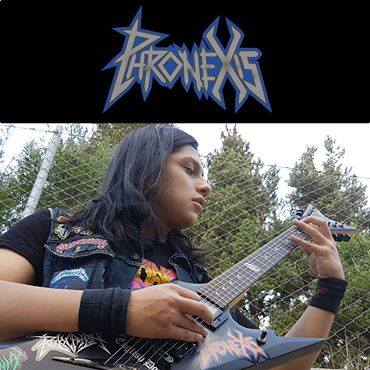 !!!THRASH METAL FROM BOLIVIA!!!
We had a conversation with Alvin Phronexis (Vocals/Guitars).Enjoy!
Welcome to the FILTHY DOGS OF METAL Webzine.
1. Tell us a few things about PHRONEXIS (Members, Starting Year etc).
Thanks for the interview and space in FILTHY DOGS OF METAL Webzine, to begin with, I must say that the idea of creating Phronexis was present since 2013, time in which I began to make the first compositions of the band, the origins of the band go back to my childhood and pre-adolescent years I formed a band called Nuked with some friends from my school, we did some shows in band battles and later in bars and pubs but due to different reasons we separated and I took my compositions with me, these songs were "Wrongful Sentence" and "Autopsy of Mankind". Later I decided to work alone under the name Phronexis and released a demo in 2017 that had 3 compositions and a cover of Dark Angel. During the years 2017 and 2018, I did a few live performances with 3 friends who helped me play my songs on stage, this live line-up lasted few months and it was conformed by:
- Alvin Phronexis: Vocals, Guitars
- Justin Moen: Guitars
- Daniel Ramos: Bass
- Miguel "Mickiler" Lunga: Drums.
We participated in a tribute to Vio-lence and did a couple of shows with this live line-up live I was recording the first studio album all on my own. Due to lack of interest and time, I continued working alone, practically dedicating all of 2019 and early 2020 to finish the recording process of the album "Pestiferous", originally the album was going to include 16 songs but as a last-minute decision I decided to include only 9 songs and to keep the others for the second album.
2. You have recently released your album ''Pestiferous''. What is the feedback from your audience as well as from the press?
The album had a good reception considering the Bolivian context and origin, our scene is small if you analyze the number of metal releases worldwide, but many Bolivian bands show their faces for metal and deserve recognition. I am very grateful to all the people who took the time to listen to my material, every day new projects are emerging with an excellent proposal and musical level around the world, thrash metal remains firm, powerful and underground. It is really exceedingly difficult to stand out, but one does it out of passion and metal addiction.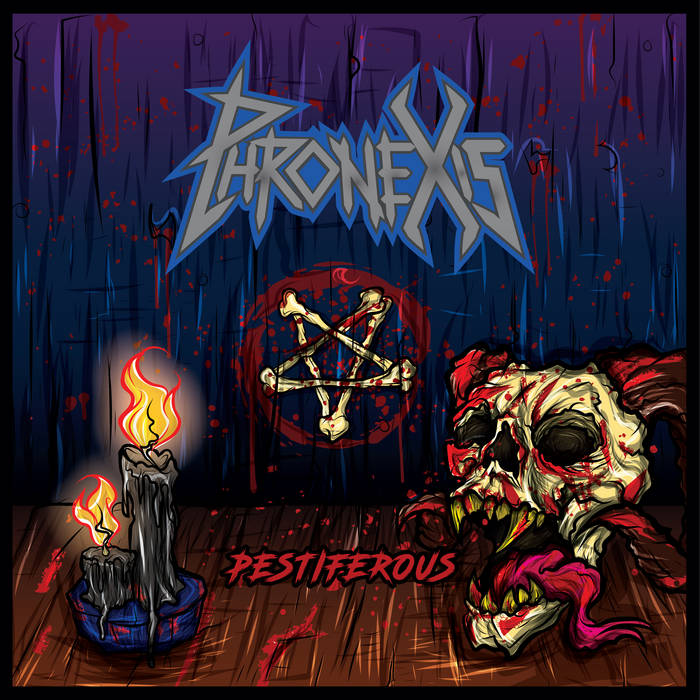 3. Label or DIY and why?
The truth is that I am looking for a label that is encouraged to release tapes or CDs but until now none have been really interested, I think that being independent has great advantages but for that you need a lot of money, the important thing is to stay firm to your roots and do the things by own conviction and not by the demand of any label.
4. Do you prefer Vinyl, Tape, CD or Digital Format and why is that?
I prefer tapes, I feel that they are the most classic format to carry music with you in an old school way, although it is easier to get CDs, most of my collection is in the form of CDs, but with all the technological advances that have occurred in recent years it is much easier to access any release and discover new bands, I think the internet is a very useful tool.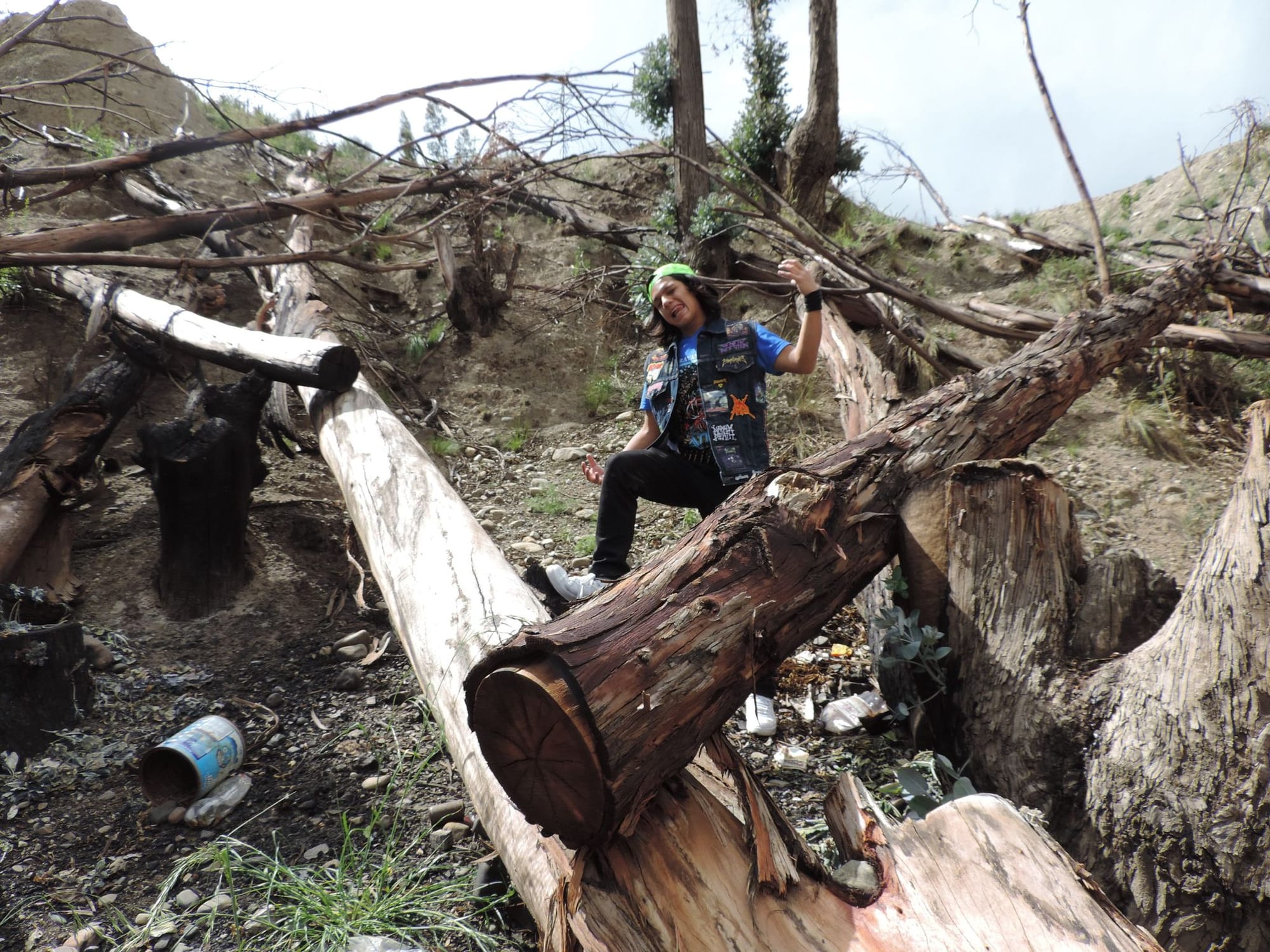 5. Your music style is Thrash Metal. Which are your main influences (Favourite Artists / Bands etc.)
I could name more than 100 bands to sum up my influences, I am a big fan of Thrash Metal, Death Metal, Traditional Heavy Metal, Speed Metal, Black Metal, Doom Metal, and extreme music in general but my main influences are Dark Angel, Possessed, Sadus, Dyoxen, Nuclear Assault, Demolition Hammer, Paradox, Aspid, Dissection, Pestilence, Coroner, Bathory, Xentrix, Deathrow, Megadeth, Slammer, Heathen, Exodus, Mortal Sin, Death, Fallen Angel (Sweden), Explicit Hate, Devastation, Cancer, Angel Witch, Atheist, Deicide, Faff-Bey, Judas Priest, Mercyful Fate, Motorhead, Kreator, Sarcofago, Agony, Sodom, Deathwish, Mezzrow, Phalanx, Forbidden, Emperor, Invocator, etc.
6. Which things, do you think, a band should sacrifice in order to succeed? Have you ever sacrificed anything in your life for a better future of your Band?
Mainly time, since having a band implies dedicating hours and hours of rehearsal, you have to pass less time with friends and family, I have always seen the band as a priority regardless of whether I study a separate career, for me it is the most important and thrash metal is the meaning of my life, therefore I never see it as an expense of anything, but an investment to be happy.
7. Describe your ideal live show as a performance Band. Have you already experienced that?
I haven't experienced it yet, to be honest, Phronexis is a band with very little experience on stage, however, I had the opportunity to participate in two big festivals with my other band Genetic Infection, these were Megafest and Illimani Metal Fest (the most important metal event in Bolivia).When I go to a live event, I go mainly as a fan rather than as a musician, so for me the ideal concert would be the one where my favorite bands are.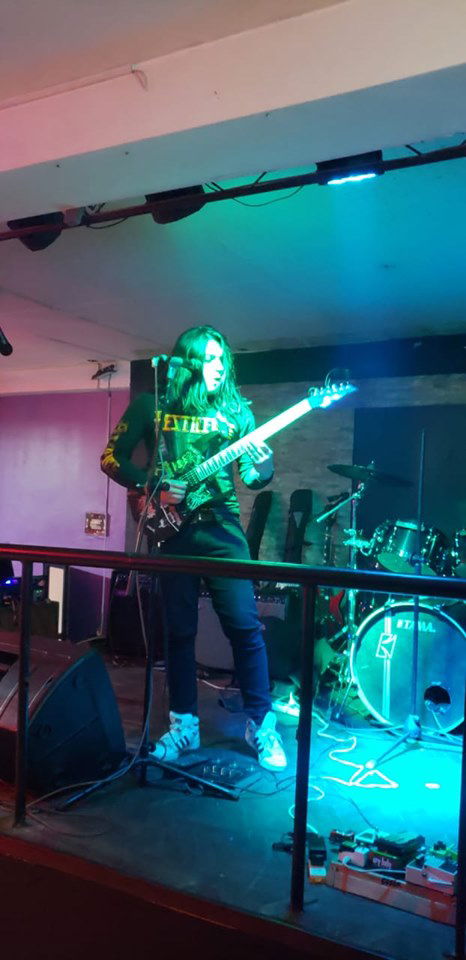 8. Which attributes, do you think, that a new Thrash Metal Band should have in order to gain identity and be unique?
Being original, it is very difficult to be original since almost everything has been done and repeated ad nauseam, I don't think there is a formula as such for your band to be good or successful, in that sense I am not creating anything new, I am giving cult of the bands that I adore.
9. Do you believe that Bandcamp and other Digital Platforms help the new Thrash Bands? Which, do you think, is the ideal way for a Band to promote its work?
Of course they help bands, as I mentioned before the internet is a tool that has helped music to be within the reach of a click, I think the best way to achieve massive success is to sign with a very large label like Nuclear Blast, Century Media, Napalm Records, etc.
10. Tell us a few things about the New Underground Metal Scene in Bolivia (Bands, Fanzines, Webzines, Metal Clubs etc.)
Well there are excellent bands in Bolivia, the thrash movement is alive and well, I can mention bands like Azotador, Incidence, Thrashmaniacs, Return of Violence, Psiconauta, Explosive, Black Mass Legacy, Bestia, Horror Cósmico, Vulcanizer, A Palazos y Piedras, Al Weso (Half Bolivian / Half Chilean), Walking Infected, Bestial Holocaust, Genocidio Maniaco, Mortuario, Talion, Asfixia, Raxik, Headbangers, Represión, Brainwashed, Obfuscator (Blackened Thrash), Deformación Máxima, Genetic Infection, Electro-Violence, Anikilacion, Deskiciado, M-16, SOS, Toxic Violence, Nuked Danger, Adictivo, Trueno Metálico, Predator, Chernobyl, Lulu, etc. I don t know so much about fanzines, but I can recommend Sórdido Fanzine, El tercer ojo zine and Maniac zine.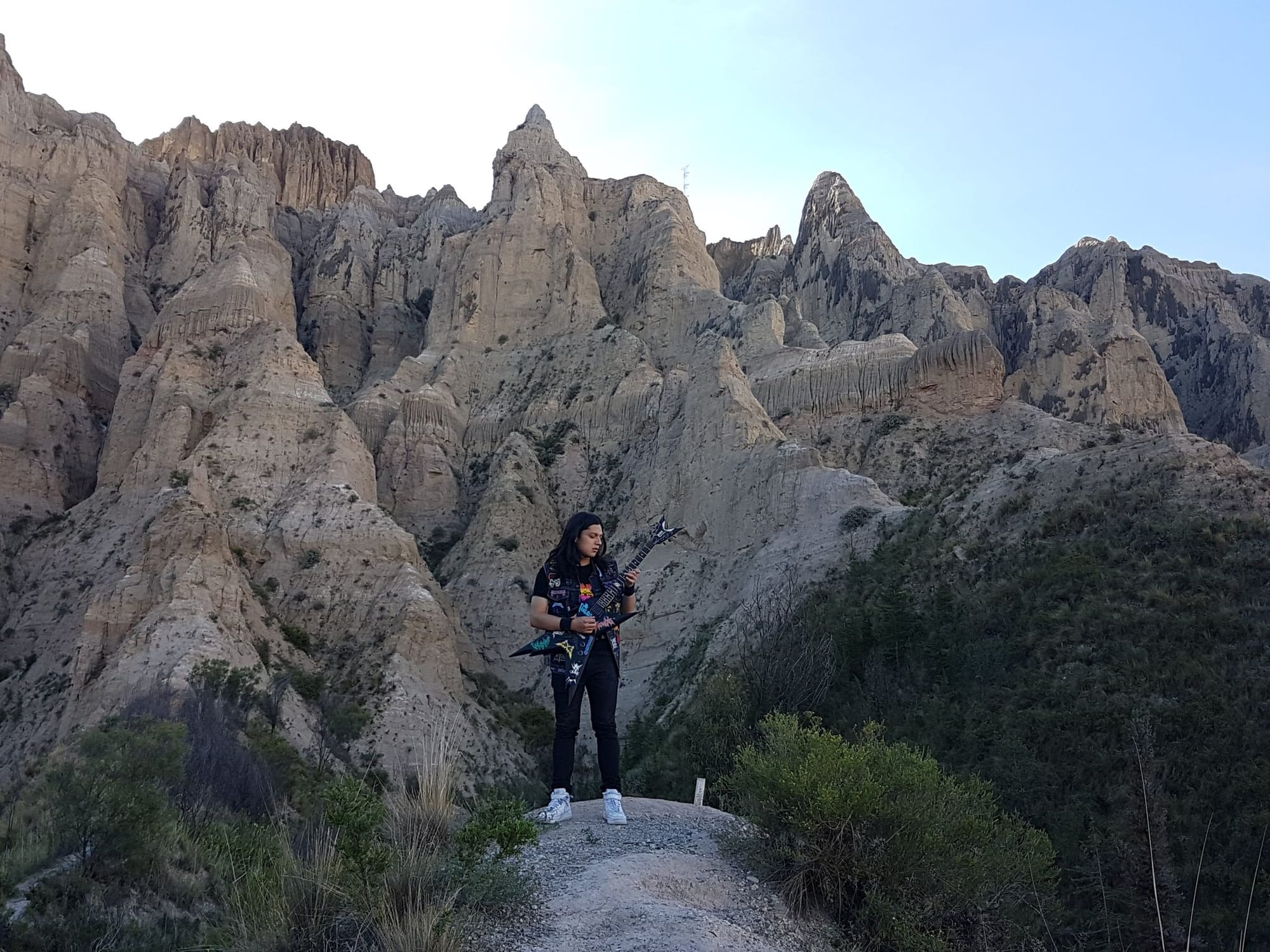 11. Do you know anything about the Hellenic Metal Scene?
I know little, I like bands like Rotting Christ, Varathron and Necromantia, I'm more involved into Greek thrash scene.
12. What are your future plans?
My plans for the future are to release the album in physical format, I mean on CDs and tapes, if possible one day on vinyl, I want to promote the album with several live performances in Bolivia and also go to Chile to know better their scene and because I have received very good support from there, if the opportunity is given, I will travel to other countries.I have to say that the second studio album is 70% finished so I will probably release it in 2021 or 2022.
13. Thank you very much for your time & Keep up the good work! The closure is yours.
I just want to thank FILTHY DOGS OF METAL Webzine and all those fans who live for extreme metal.
By Steve the Filthy Dog.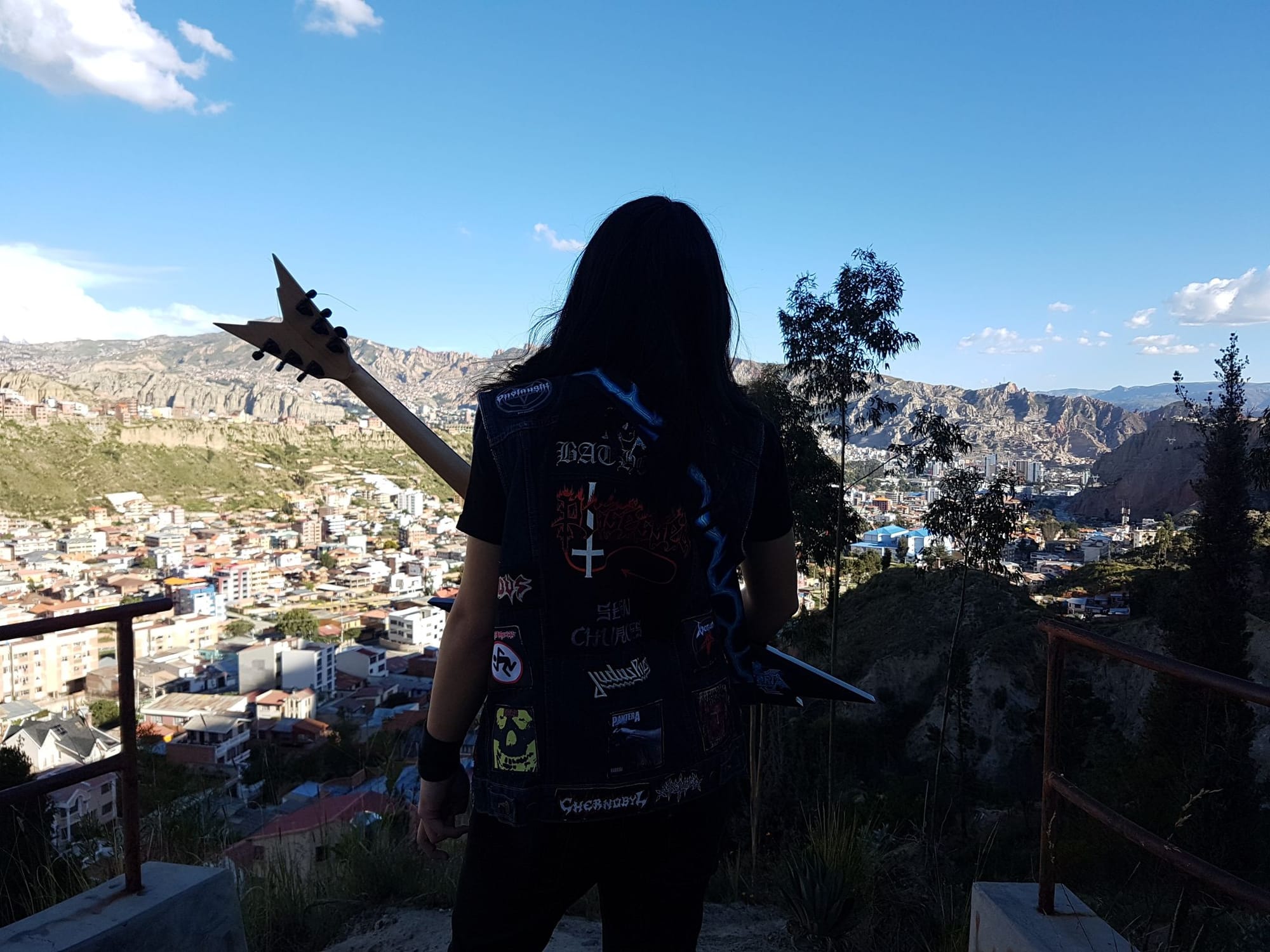 PHRONEXIS CONTACT:
https://phronexis.bandcamp.com/album/pestiferous
https://www.facebook.com/PhronexisThrash/
https://open.spotify.com/artist/27SKRa9SjrgK4kJqc4qAjJ?si=Q2BU9zcDR4eo-f1qI8E5aw&fbclid=IwAR3o9wFts6Oomj7cJdUTlOSxGf_n09xcumaTn0FTDYUU11Suu6c--dzG0RU