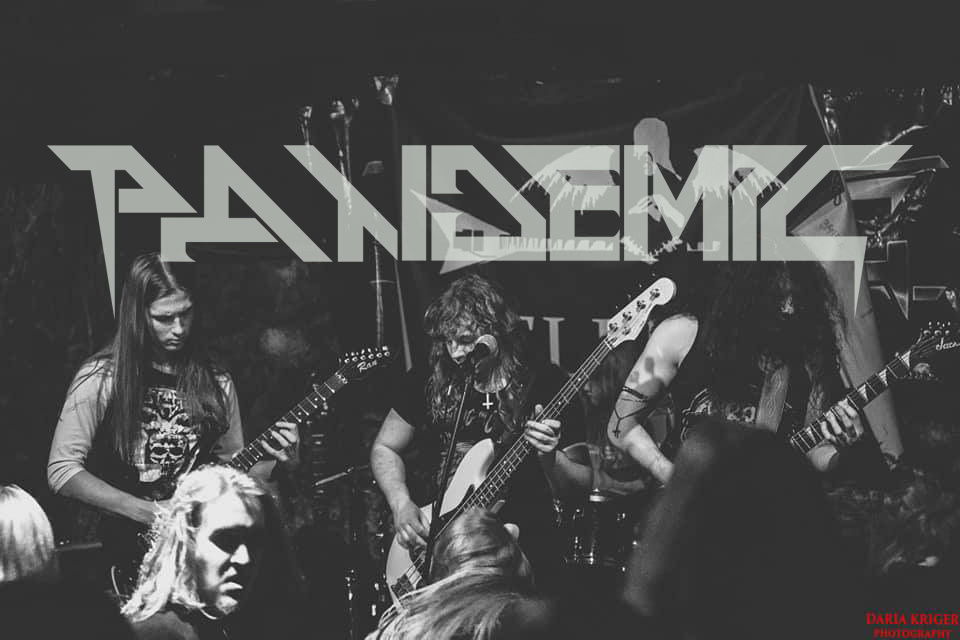 !!!THRASH METAL FROM POLAND!!!
We had a conversation with PANDEMIC.Enjoy!
Welcome to the FILTHY DOGS OF METAL Webzine.
1. Tell us a few things about PANDEMIC (Members, Starting Year etc).
The band was founded by guitarist Sebastian "Sharp" Wikar, along with Kamil Kajta on drums, Piotr Drobina on bass/vocals and Marcin Konieczny on second guitar. At that time, the band was performing small gigs in our hometown - Cracow, creating our first songs & developing as musicians.After some time, circa 2016/2017, the band went through a small crisis, which in turn led Piotr Drobina and Marcin Konieczny to leave the band. Shortly after, Kamil Kajta left the band, so "Sharp" had to find new members - and he did - bassis Bartłomiej Bochniak, drummer Filip Worek, guitarist Wiktor Łobarzewski joined the band, and Sebastian took on the roles of guitarist and singer. Sadly, "Sharp" passed away in 2018, and as such Pandemic was on the edge of falling apart. We decided to commemorate Sebastian's legacy and recorded our first EP "Deaf Nite", consisting of four of his songs, with all of the past members with whom he had worked with. The feedback received for "Deaf Nite" was amazing - we decided to continue with Pandemic, and the band plays on! Currently, Pandemic members are Gniewko Jelski on bass/vocals, Wiktor Łobarzewski & Marcin Konieczny on guitars, and Tomasz Łuckoś on drums.
2. You have released your new single ''Where the devil says goodnite''. What is the feedback from your audience as well as from the press?
Well, I think that the single has been received pretty positively. Both of the songs we have recorded had been in our setlist before the recordings, and we know that they hit hard during our gigs. It's a great pleasure to know that not only the songs are liked when played live, but also when heard on -for example - Youtube. As for the press, we had a pleasure to give some interviews about the single and Pandemic as a whole. We are still waiting for some reviews, so - time will tell!
3. Label or DIY and why?
To be honest, we would love to be all-DIY, but we have to look reality in the face - all is about money. Currently, we are on the look-out for a label which would be interested in cooperating with us on our single, but with no hurry. We have plenty of time and plenty of ideas to choose from for the future.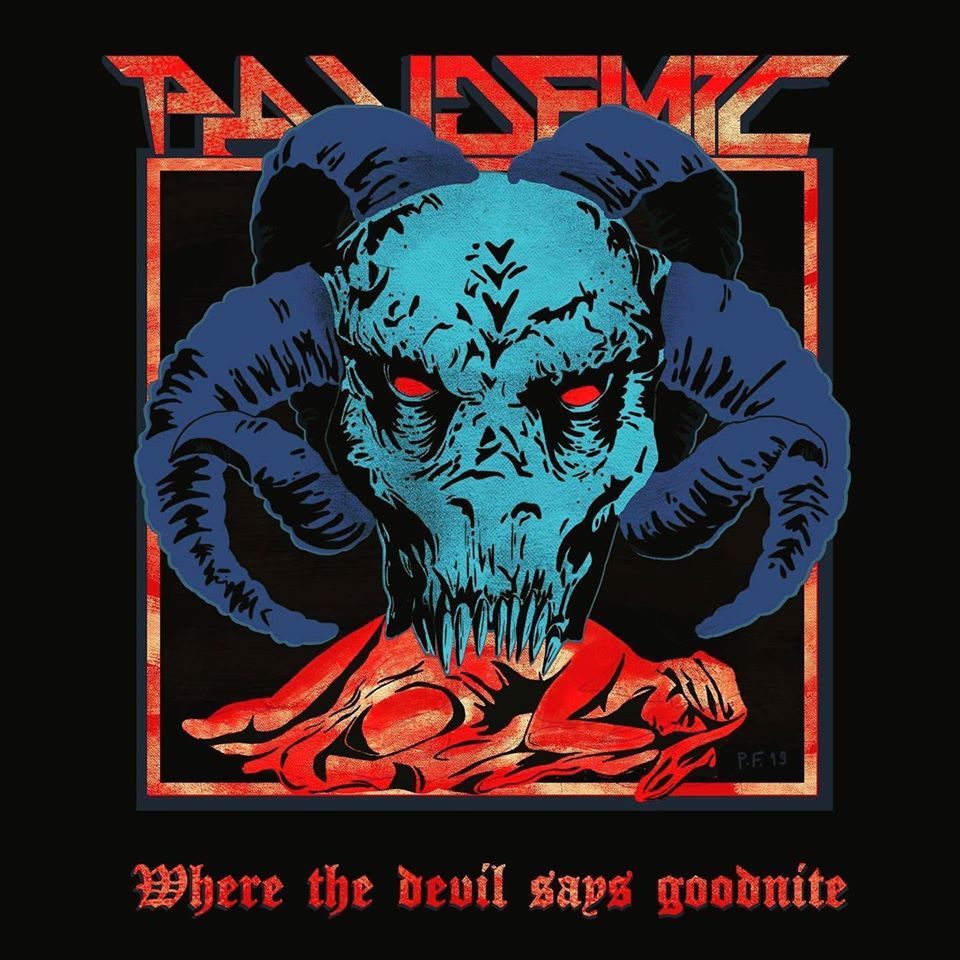 4. Do you prefer Vinyl, Tape, CD or Digital Format and why is that?
Haha, that's a pretty tricky question - I think it very much varies between the members - we all for sure like vinyls, and that's 100% sure.
5. Your music style is Thrash Metal. Which are your main influences (Favourite Artists / Bands etc.)
I think that mostly we look up to bands like Megadeth, Forbidden, Exodus, but also many different bands of NWOBHM. Apart from that, all of the members come from different musical backgrounds, and we all derive from different aspects of metal and other genres, such as black metal, progressive metal, as well as funk.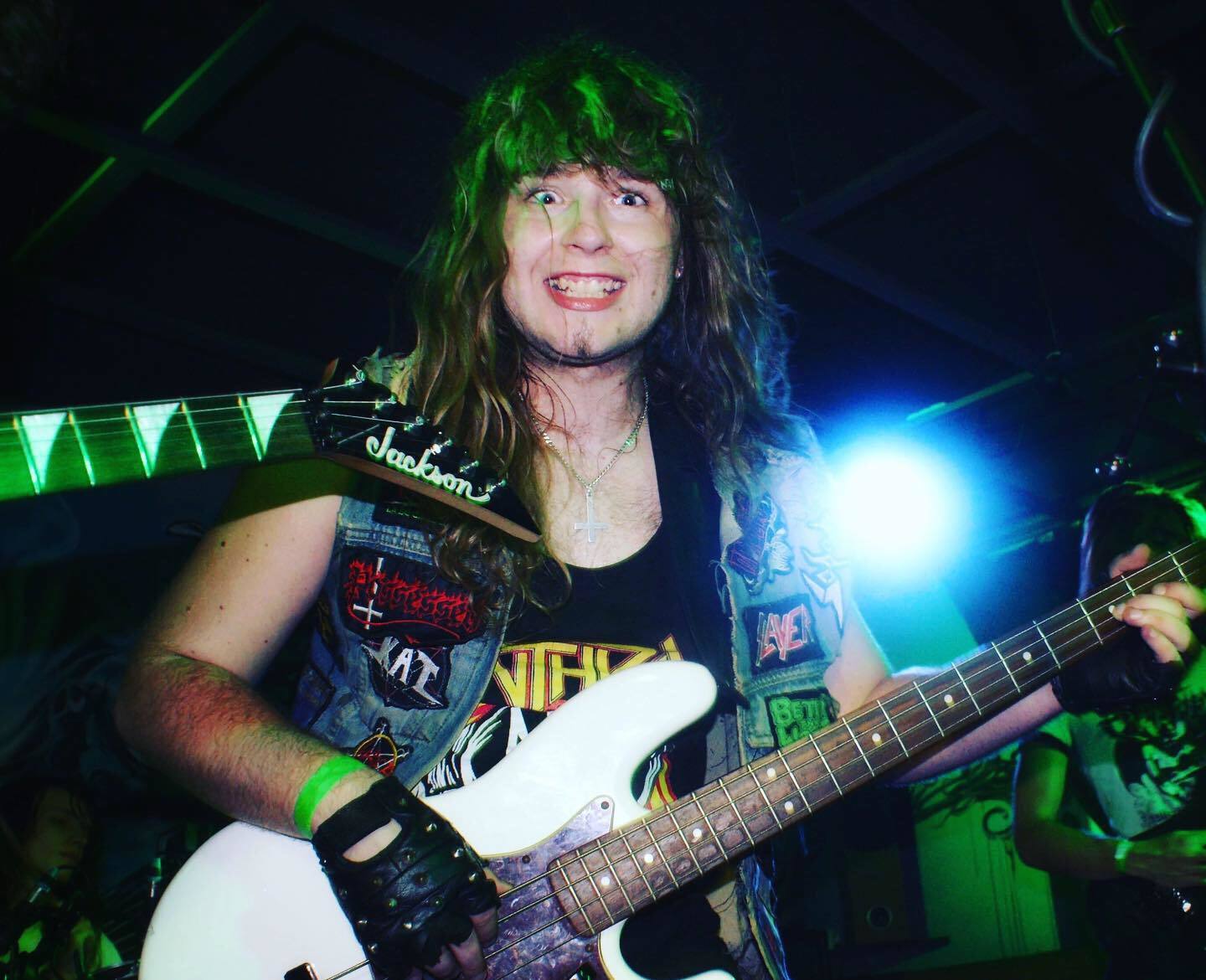 6. Which things, do you think, a Band should sacrifice in order to succeed? Have you ever sacrificed anything in your life for a better future of your Band?

I think that it very much depends on what the band defines as a success. You know, sometimes in order for a band to move on, someone has to move into another town, quit a job and so on. I think this is very subjective, and each band has to have its own boundaries, how far are they willing to go to achieve success. One thing is certain - you need to put the time into it to succeed, time and a lot of hard work. We believe that dedication is the most important factor and if you work your ass out, one day you're gonna get where you want. As for us, because we've only just began working seriously with our material, records, gigs etc., we didn't need to make any tough decision in the past. Certainly, there will be some in the future, and I hope we'll be prepared for them.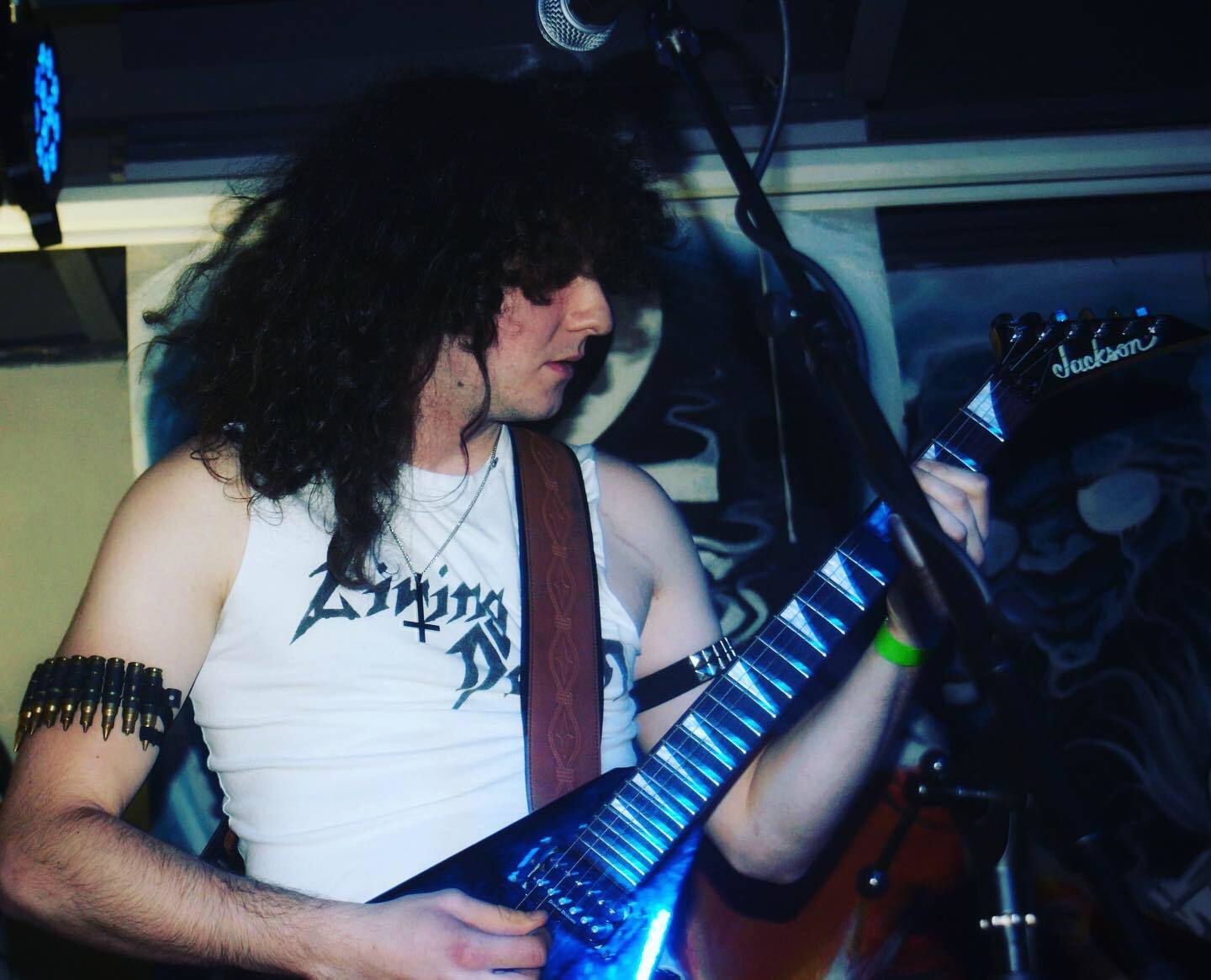 7. Describe your ideal live show as a performance Band. Have you already experienced that?
This is so hard. We have to say we appreciate every single time we are able to hit the stage, whether the venue is overcrowded or not, because for us it was always fun to just play live, and share this pleasure with other thrash maniacs. Of course, from the rational point of view, if there are more people, we get paid more, and denying the money factor is just hypocritical. My point is - we'd love to make big money from gigs, but we are currently more attached to the experience-part of the shows. This actually happened to us a few times - one of the best gigs like that we had in Warsaw last summer. So, an ideal show would be a show where all of the people are banging their heads, moshing, singing with all of us and living the moment where the music is on the first place. Hope this will happen to us more times in the future, and maybe on some bigger stages.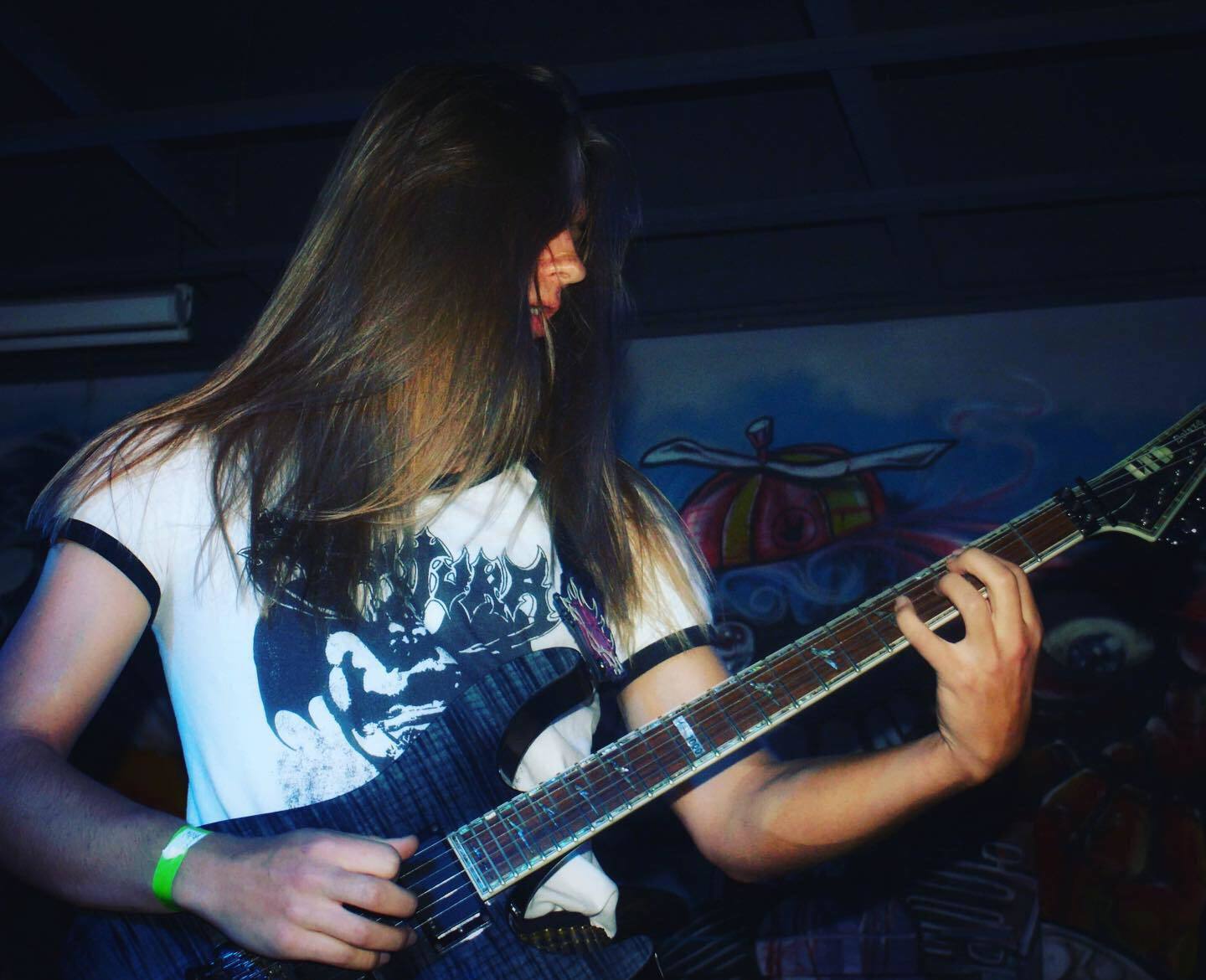 8. Which attributes, do you think, that a new Thrash Metal Band should have in order to gain identity and be unique?
Well, these are tough times for thrash metal, especially in our home-country, Poland. People do not listen to thrash here, as much as they do to for example black or death metal. We think that nowadays, it is crucial to be original, add something new to the genre. Adding and mixing different licks, approaches from other music genres - whether it is traditional metal or not - is the future of this music. Also, people seem to crave for the classic, 80s retro-thrash metal sound, and as such, we think that getting the 80s tone and developing multidirectional compositions is the key for the future of thrash.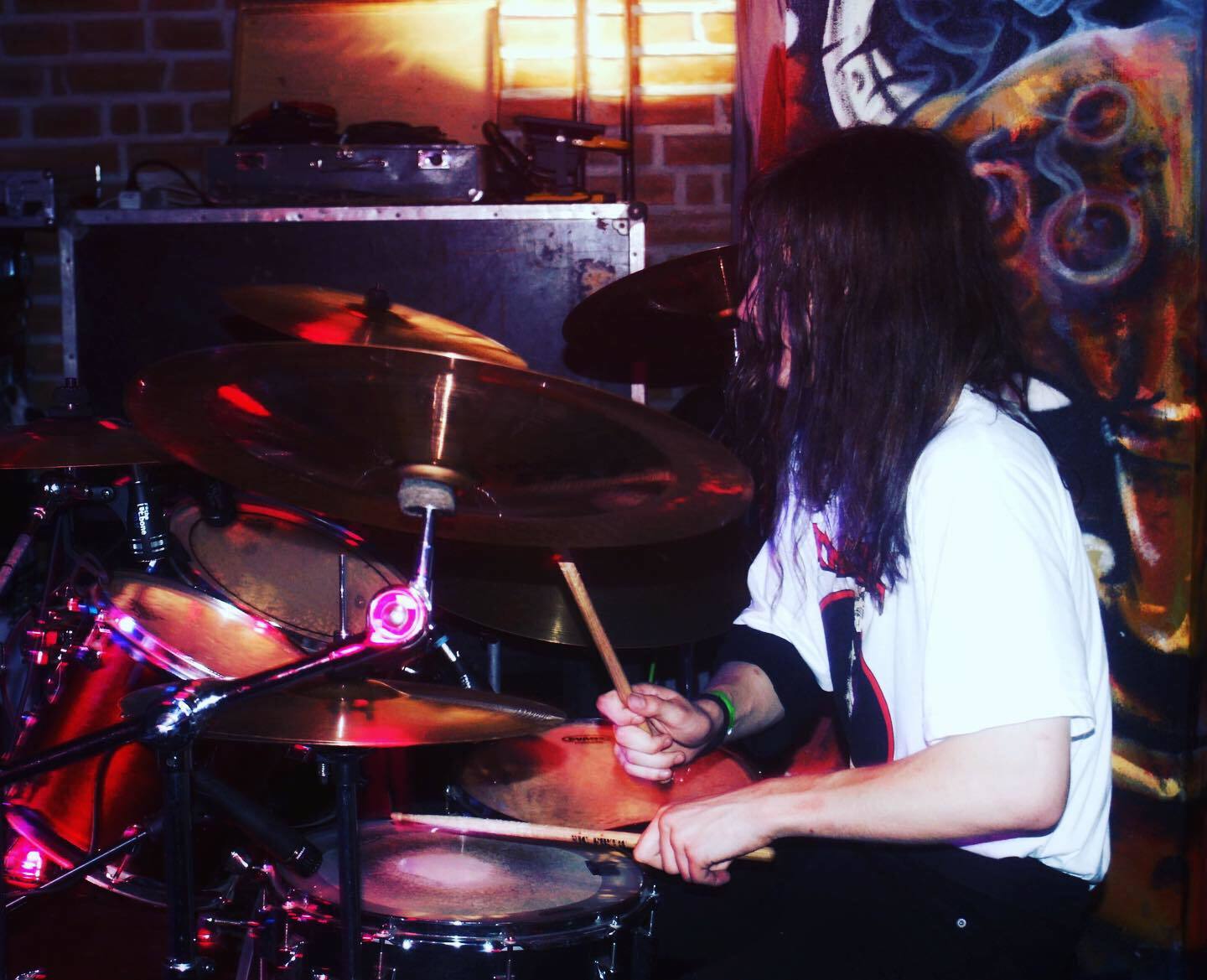 9. Do you believe that Bandcamp and other Digital Platforms help the new Thrash Metal Bands? Which, do you think, is the ideal way for a Band to promote its work?
Platforms seem to be a double-edged sword, really. Putting your music out on YouTube, Spotify, Bandcamp etc. certainly helps you to spread your music across the globe, but it is not an effective way of earning money - certainly it is not as effective as selling CDs, merch etc. But, we all have to keep in mind that as technology progresses, it is inevitable that bands will just have to cooperate with digital platforms and accept it as a fact. Is it good? Overall, we don't know. We just hope that the digitalisation of music will not "kill" hundreds of underground bands with a huge potential, but unable to finance themselves.

10. Tell us a few things about the New Underground Metal Scene in Poland (Bands, Fanzines, Webzines, Metal Clubs etc.)
There's a huge movement of fans and headbangers in Poland, spread across different cities, who support local bands. There are plenty of bands worth checking out, such as our friends from Aquilla - a heavy metal band from Warsaw, Pandemic Outbreak - death metal from Gdańsk, Smog - black metal from Cracow, Gallower - black/thrash from Tychy, Night Lord... We could add many, many more! As for webzines - Metal Crush 'zine is certainly a good zine - they helped us and many different bands. Should you ever be in Poland, we definitely recommend visiting clubs such as Voodoo in Warsaw, Boss Garage Pub in Cracow, Dom Zarazy in Gdańsk for some old school metal gigs and fests.
11. Do you know anything about the Hellenic Metal Scene?
Of course, we are fans of giants such as Rotting Christ or Suicidal Angels, as well as e.g. Chronosphere, Released Anger or Varathron (our guitarist, Wiktor, had a pleasure of sharing the stage with'em with his second band, Gallower). Definitely will have to check out some more of the Hellenic underground, too :)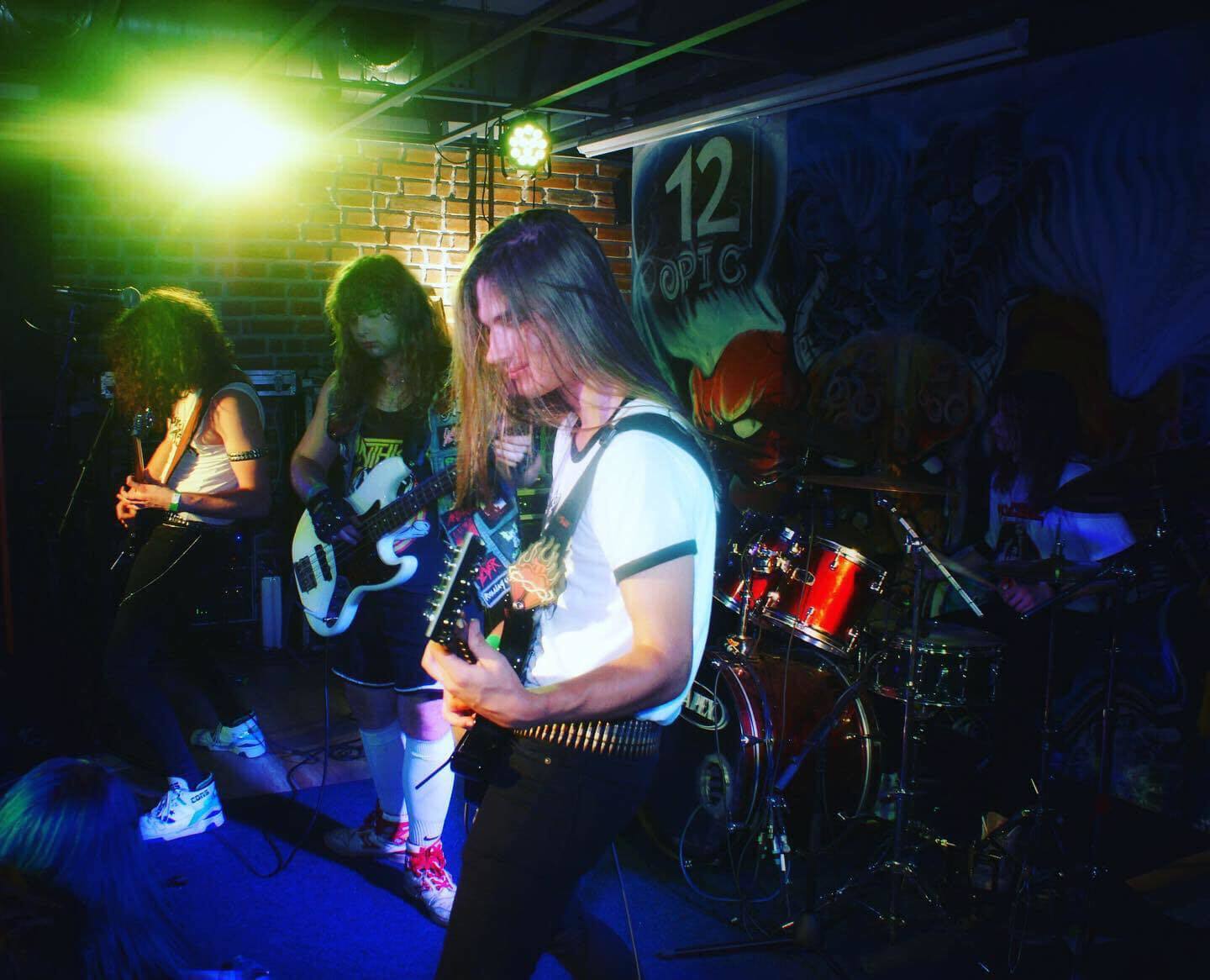 12. What are your future plans?
Currently, we're in the phase of defining ourselves as band, deciding which musical road we'll take in the future. Because of that, the plans aren't as vivid as we would like them to be, because we want to make careful and rational decisions about our future. Definitely though, we are planning to hit the studio to record our very first LP in 2020/2021. Also, we are working on organising many, many gigs this year in Poland and, if we're lucky, maybe we'll be able to hit the stage abroad.
13. Thank you very much for your time & Keep up the good work! The closure is yours.
Big thanks to you as well! For the interview, for the support, hope we'll get a chance to see each other on some gigs. Thanks again and big cheers, from Poland to the whole Greece!
By Steve the Filthy Dog.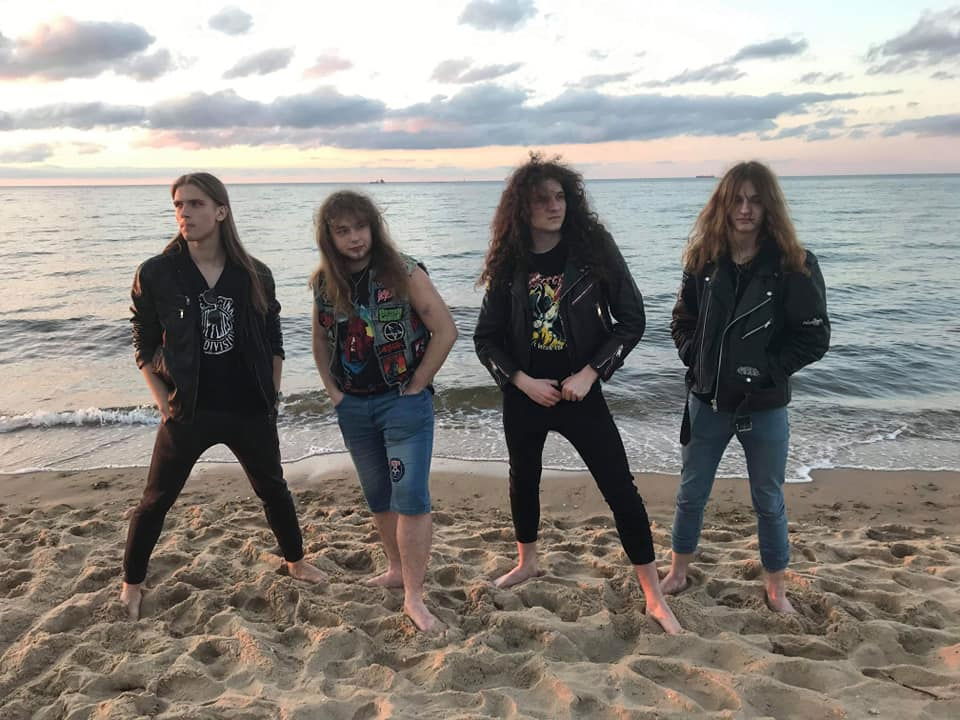 PANDEMIC CONTACT: