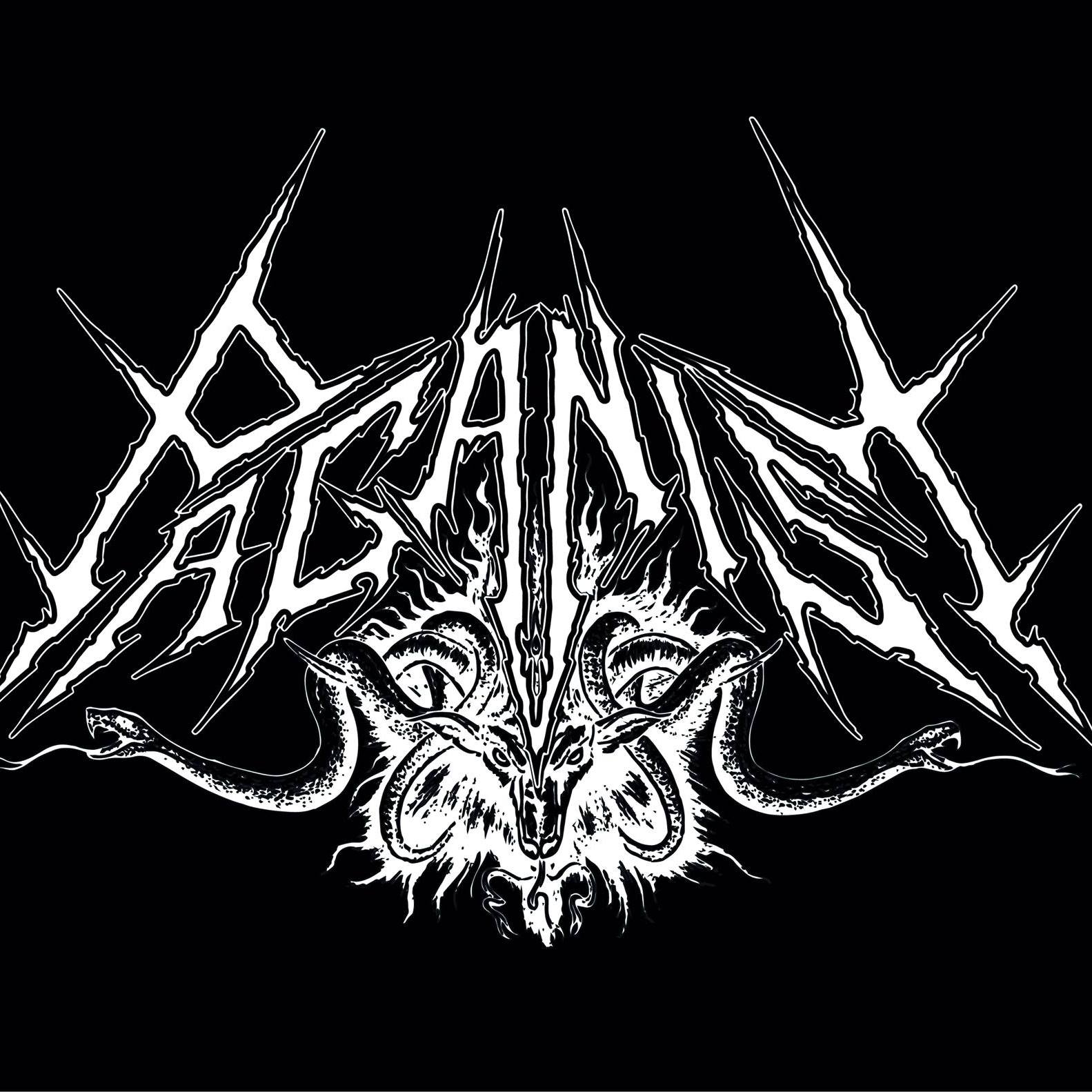 !!!THRASH METAL FROM COSTA RICA!!!
Welcome to the FILTHY DOGS OF METAL Webzine.
Tell us a few things about PAGANIST (Members, Starting Year etc).
Paganist started around 2018. We started creating songs as a 3 member band, but always looked for one more member to make up our ideal 4-member lineup. Currently Paganist is: Luis Machado (Bass and vocals), David Jiménez (Guitars and backing vocals), Daniel Muñoz (Drums), William Sharov (Guitars).

You have recently released your EP ''Ritual of Hate''. What is the Feedback from your audience as well as from the Press?
Fortunately, we received a lot of nice comments, coming from different places, even internationally. We are so happy and grateful to all the people who have been supporting us with our new material. About the press, we have been reviewed recently by a French magazine and it was a very nice, they really liked our new material, also we have been at national radio programs talking about the album, the future of the band, etc.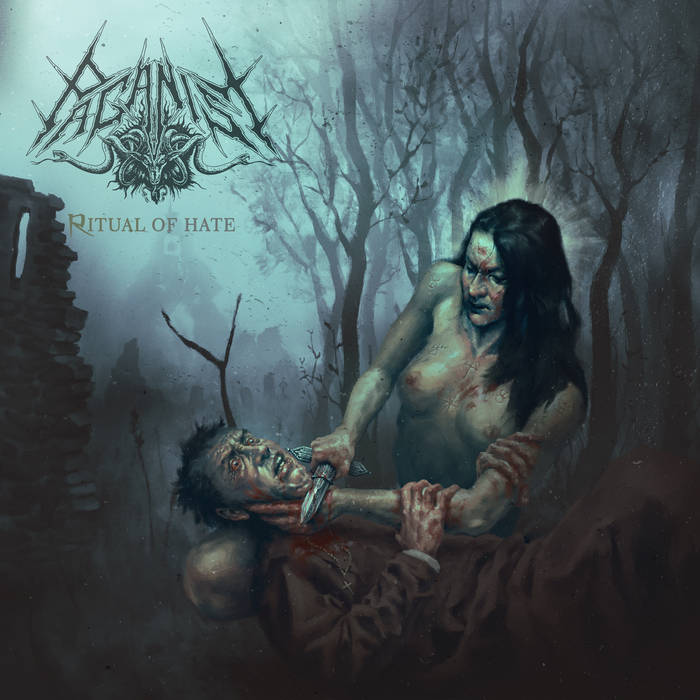 Label or DIY and why?
Currently, we prefer labels, because this way you can distribute your music in a simpler way. Nowadays, we are don't have any deal with a label, but we have received some offers. We hope to get a nice deal with a label with our next material.
Do you prefer Vinyl, Tape, CD or Digital Format and why is that?
All formats have their benefit, nowadays probably is better the digital format, because this way, through the internet, you can get your music to a lot of places outside your borders of your country. But answering the question, we may prefer CD because we really like to collect CDs from different bands, so will be a honor if someone one day wants a Paganist CD in his collection. Also, we love Vinyls and Tapes. Physical format rules!
Your music style is Thrash Metal. Which are your main influences (Favourite Artists / Bands etc.)
Curiously, among the members the influences are very different, but we really love some bands together just like Metallica, Slayer, Sodom, Kreator, Pantera, Death, Vektor, Type O Negative, Watain, etc.
Which things, do you think, a Band should sacrifice in order to succeed? Have you ever sacrificed anything in your life for a better future of your Band?
People say that if you want to make a dream come true, you will have to sacrifice many things that you like to do. Probably the band members should sacrifice time with friends and even family, economic stability, etc. As a band, we have sacrificed a lot of time, economic stability, nice moments with family and friends, but we really love what we do and we had a lot cool memories. Individually, each member has to make financial and time sacrifices, it means, to manage the time that he dedicates to the band, even if it means leaving other things aside, maybe sometimes it is not seen as a sacrifice for other reasons, but at the end of the day it is.
Describe your ideal live show as a performance Band. Have you already experienced that?
As a band our dream would be to get to play in a big event together with other renowned bands, however in the time that we have been playing live shows we played concerts in small bars and perhaps not with the best back line but it was very satisfied because it allowed us to have a closer contact with the public and that's one of the things we love from live shows.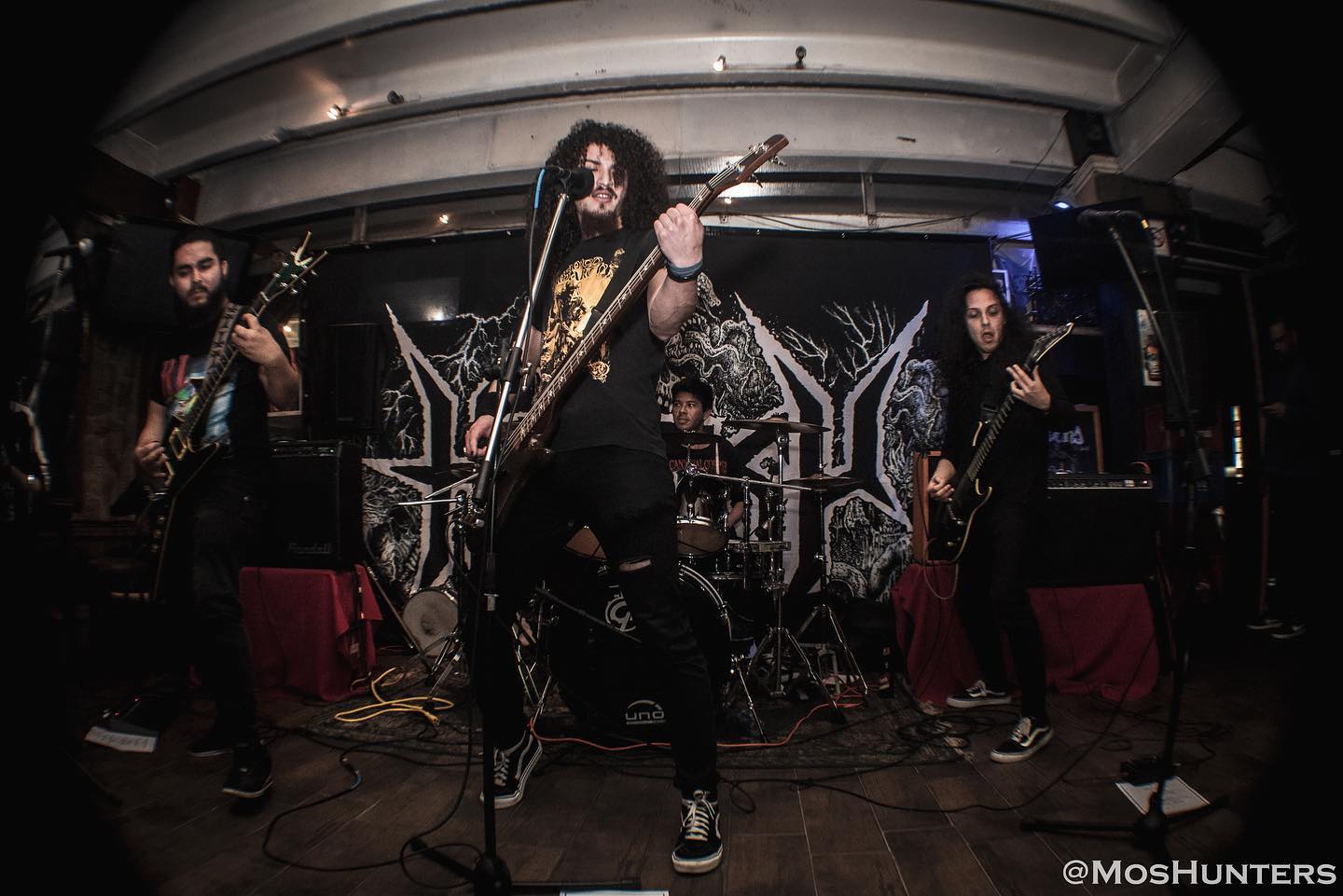 Which attributes, do you think, that a new Thrash Metal Band should have in order to gain identity and be unique?
As a new band you have to be constant and perseverant promoting your art and invest in quality material, such as recorded music, merchandising and all the things related to the image of the band.
Do you believe that Bandcamp and other Digital Platforms help the new Thrash Metal Bands? Which, do you think, is the ideal way for a Band to promote its work?
We think that this type of platforms are very accessible for any artist who wants to start distributing their music digitally in order to become known.In an ideal world, the way to promote your material is to get a deal with a reputable label, but omitting this lucky situation, social media offer is an indispensable mean to spread new material, so having a good management of social media of the band is a very positive way of doing it.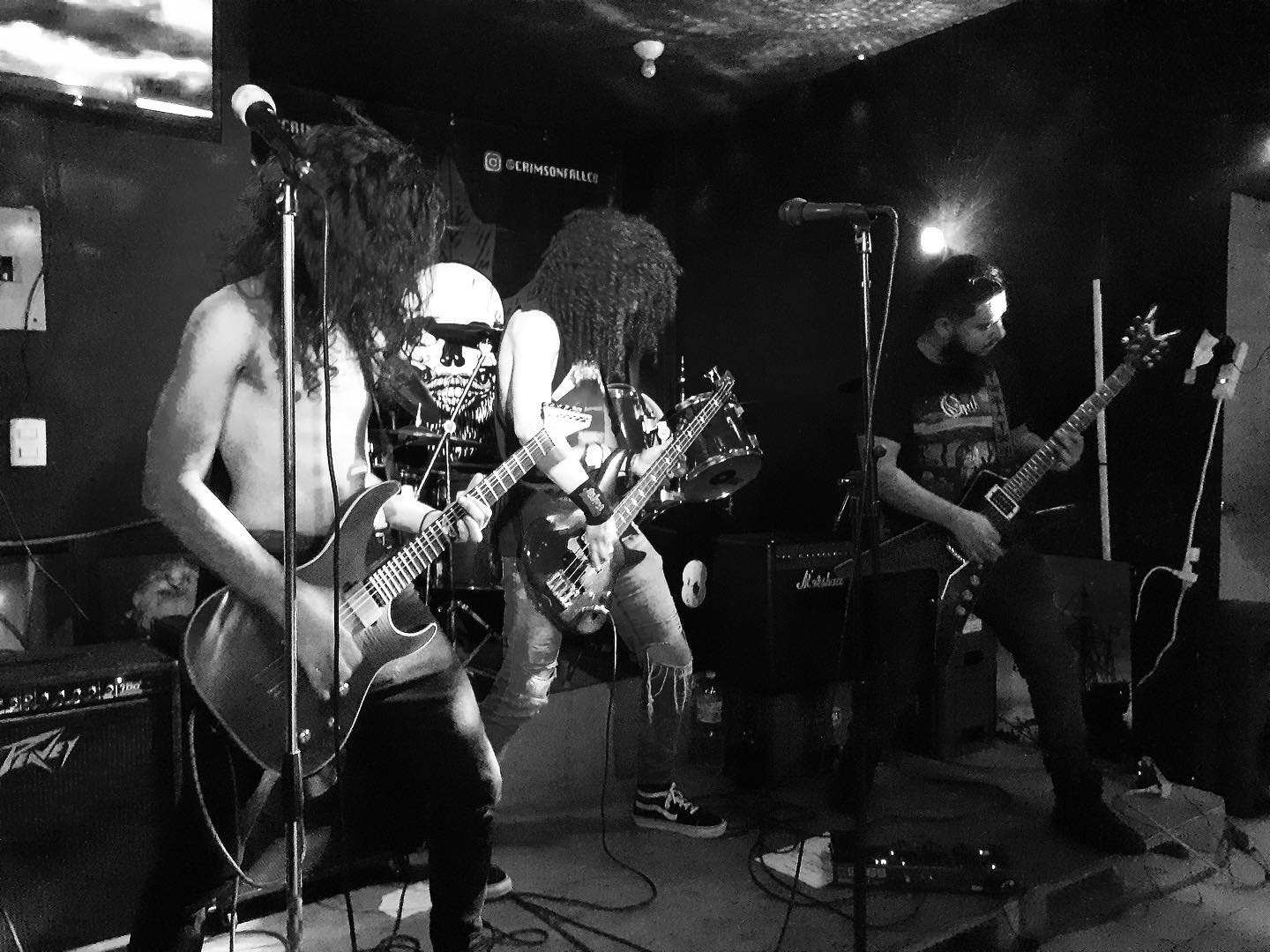 Tell us a few things about the New Underground Metal Scene in Costa Rica (Bands, Fanzines, Webzines, Metal Clubs etc.)
In terms of bands, it is a scene that continuously grows, even in this time of pandemic, new bands have emerged and they have managed to stand out, established bands continue to release new material and peoples support is something that is a constant in the metal scene. We would like to mention some Costa Rican bands that we love, like Heresy, Phantom, Age Of The Wolf, Zyanide, Chemicide and Goat Rider. In relation to webzines there are several well established sites in the metal scene that actively report on the events related to the country's metal scene, such as "Kilómetro Cero", "Exhum", "Ticosound", etc.
Do you know anything about the Hellenic Metal Scene?
Sure! Actually, there are some Greek bands that we really like, such as Rotting Christ, Suicidal Angels and Ravencult. Will be an honor to share stage someday with them or even will be an honor to play in Greece and learn a lot of this metal scene. Hope to be there as soon as possible.
What are your future plans?
Currently we plan to release in physical format our new EP, we are also composing new material for a future full-length album, we would also like to perform a concert outside of our country.
By Steve the Filthy Dog.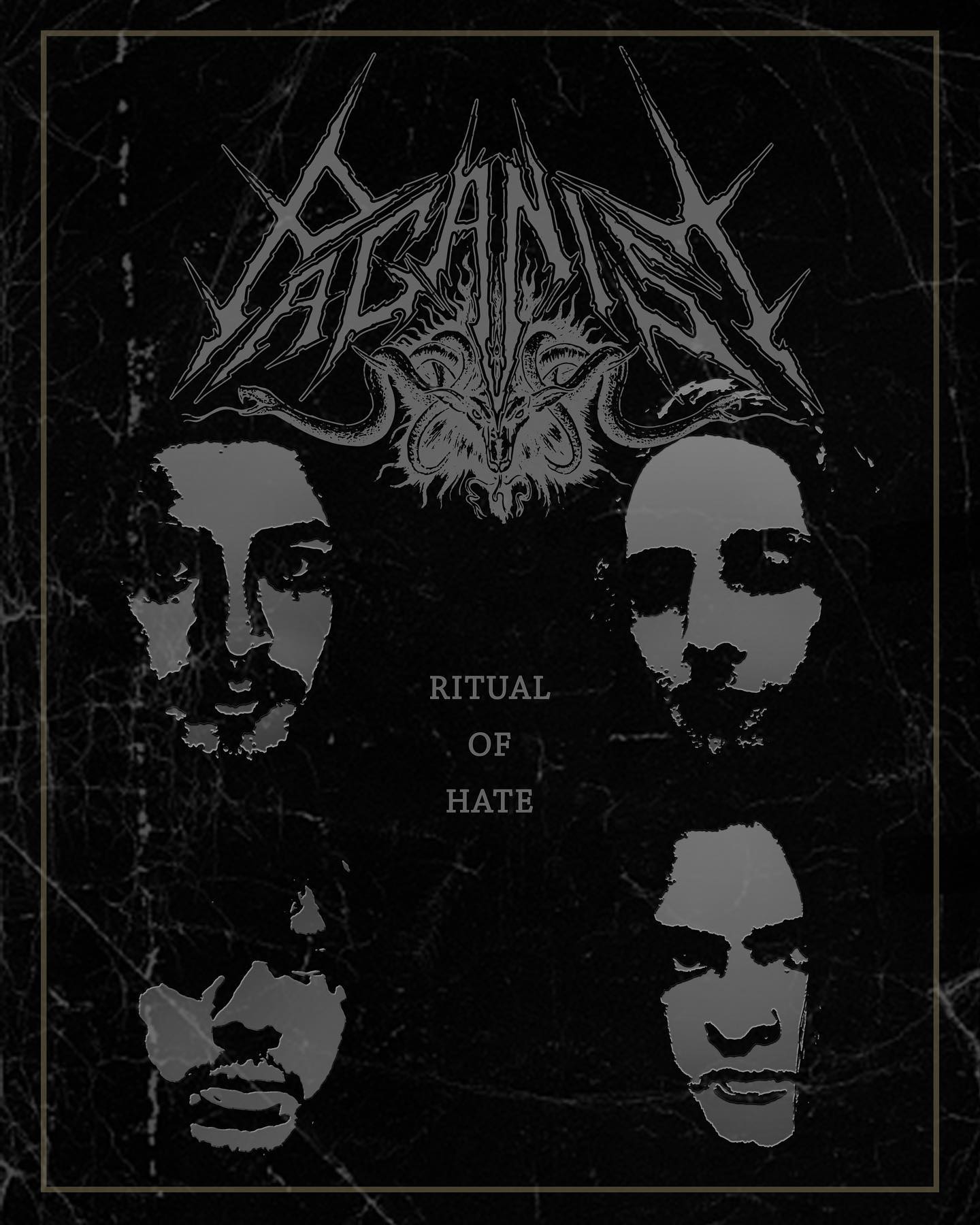 PAGANIST CONTACT:
https://www.facebook.com/Paganist.Official
https://www.instagram.com/paganist.official/
https://paganist.bandcamp.com/
https://open.spotify.com/artist/5ngUFJS60W1eQRGH97cOQS