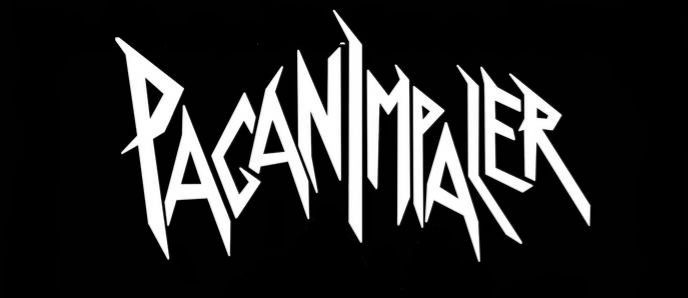 !!!BLACKENED US THRASH METAL!!!
We had a conversation with Sam Kasprik. Enjoy!
Welcome to the FILTHY DOGS OF METAL Webzine.
Tell us a few things about PAGAN IMPALER (Members, Starting Year etc).
Pagan Impaler is a one man blackened thrash metal band from Cleveland, Ohio. Its sole member is Sam Kasprik, a lifelong metalhead and musician for years. Pagan Impaler was started in early 2020, although I had been writing some of the songs even back in 2019. I have two of my friends, Brian and Matt play with me for live settings at shows. We have all been friends since high school. I released my first EP "Salem" in 2020, and it was released under Life After Death, an Ohio based metal label!
You have recently released your EP ''Salem''. What is the Feedback from your audience as well as from the Press?
The feedback from Salem has been great! I have been featured on a few Spotify playlists already, and even the Black Thrash Metal Youtube Channel. Other than that, I have had tons of great feedback on the EP and people really seem to like the old school vibe to it, which is what I was aiming for. The support from my friends, family and now fans has been unreal to me and I'm thankful for all of them. Very excited to see what the future brings.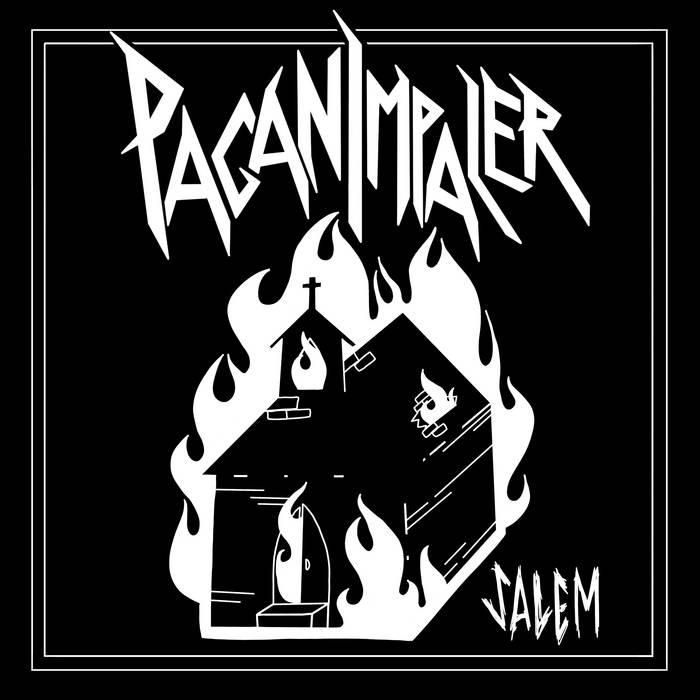 Label or DIY and why?
This is a great question, I am all about DIY, especially being a one man band, I like to have control over my music and what I create, and I feel like being DIY really gives me that power. The entire Salem EP I played, recorded, mixed and mastered all myself. Now with that being said, being on Life After Death has been more than great. Eric who runs it is a really great guy and I am super thankful that he released Salem on his label. If anything I think bands should find a label that gives them flexibility and control over their own music.
Do you prefer Vinyl, Tape, CD or Digital Format and why is that?
I think that each format is cool, personally I love anything from the 1980s, so Vinyl and Tape have a special place in my heart. Digital is really great for emerging artists though, I think it's a great tool and a good way to get your name out there and get people from all over the world hear your music and grow your fan base.
Your music style is Black/Thrash Metal. Which are your main influences (Favourite Artists / Bands etc.)
My biggest influences are Toxic Holocaust, Bathory, Havok, and Power Trip, to name a few. Joel Grind from Toxic Holocaust is my biggest influence out of everything, anything he makes is fantastic, from his synth albums to War Ripper and Toxic, they are all fantastic. Reese Scruggs from Havok is one of my favorite guitar players and hopefully one day I will be able to shred like he can! He's killer on writing riffs and soloing and there's a reason he's called the "gunslinger!" I think you can hear elements from black metal, thrash metal, and heavy metal in Pagan Impaler and it helps give me a broad range of fans from all over.
Which things, do you think, a Band should sacrifice in order to succeed?
Have you ever sacrificed anything in your life for a better future of your Band?
It takes time, patience, dedication and hard work to make it in a band. Even reaching the level that I'm at takes all of those things. I don't feel it's like the 50s 60s or 70s where a band can write one catchy song, become a hit and "make it" these days. Especially with pop, edm and many other genres that rank far above metal in the top charts. I think it's best to find a genre that you truly are passionate about and go after making it in that scene. The biggest thing is to build a local fan base first, always be thankful for anyone who has supported you along the way, the whole reason most of us do this is for the fans and the experiences. That's what it's all about. Sacrifice is a hard one, everyone has their own struggles and battles that they sacrifice for and this is no different in the music scene. Probably the biggest struggle for most underground artists would be funding. Money plays an important role and I've definitely sacrificed plenty of that to even get this far. All bands need equipment, merch to get made, vans and travel expenses for touring, it all takes money and that's a big challenge for pretty much everyone.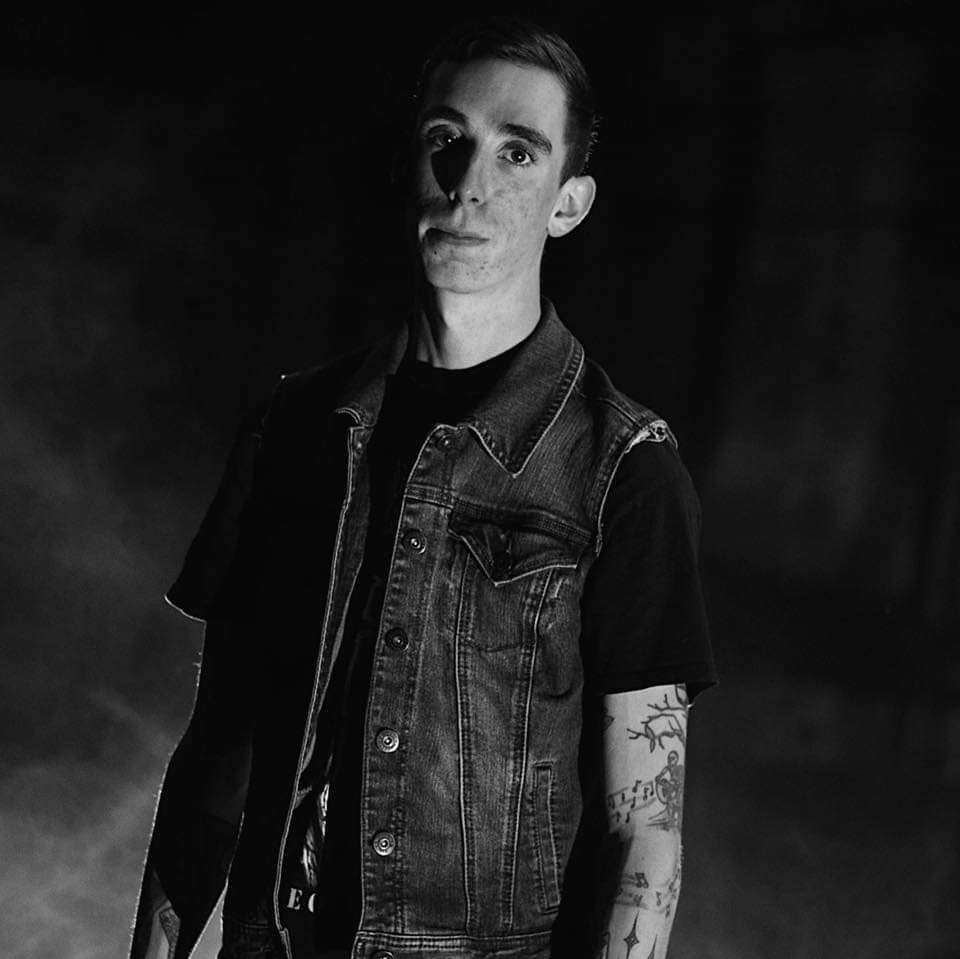 Describe your ideal live show as a performance Band. Have you already experienced that?
It's always been a dream of mine to play a headlining show at the House of Blues in downtown Cleveland. That's where I saw my first concert and many more since. I think that with some really great local artists as openers would be fantastic. I also am very hopeful to play a show with Toxic Holocaust one day soon, or even going on tour with them, would be an ideal dream come true.

Which attributes, do you think, that a new Black/Thrash Metal Band should have in order to gain identity and be unique?
I think that live performances go a long way in the metal scene. Almost anyone can tell you of a time they've seen a band live and have been disappointed. Not only playing well together live is crucial, it can set your band apart from others. Also having lighting and even a stage backdrop with your bands name on it just makes a band seem that much more "professional" and adds to the ambiance element of your set! On top of all of that too, having a good attitude and being nice to your fans goes far above anything else. People pay to come see your performance, it's best to make it worth it to your fans.

Do you believe that Bandcamp and other Digital Platforms help the new Black/Thrash Metal Bands? Which, do you think, is the ideal way for a Band to promote its work?
Bandcamp is great, I've personally had nothing but a positive experience using Bandcamp. All social media is important in the world we live in and I think it's a great way to promote your stuff and stay in touch with the masses. Just get out there, show the world your material and be patient. Gaining popularity doesn't happen overnight!

Tell us a few things about the New Underground Metal Scene in Cleveland,Ohio, USA (Bands, Fanzines, Webzines, Metal Clubs etc.)
Cleveland actually has a great metal scene. Growing up here I can't tell you all the local bands I've seen at local venues, such as the famous Peabody's Down Under which used to be the go to spot for Cleveland metal shows. We have other great venues like Mahall's in Lakewood, The Grog Shop, The Foundry and The Agora just to name a few. Some of the local bands that I really like are Self Loathing, 200 Stab Wounds, and Lower 13. The metal scene in Northeast Ohio is really great and constantly growing, I mean we're home to the Rock n' Roll Hall of Fame, music is in the blood of Cleveland.

Do you know anything about the Hellenic Metal Scene?
I do! I actually really enjoy some of the black metal bands from the Hellenic Metal Scene. Varathron and other bands such as Mortify, Unholy Lord, and who can not love Suicidal Angels leading the way in your thrash scene! A lot of great bands and talent in the Hellenic Metal Scene!

What are your future plans?
I plan on hopefully releasing a full length album within the next year. That is my biggest goal right now. If we're able to, I would like to get a small tour going this summer, maybe with another local Cleveland band or two!

Thank you very much for your time & Keep up the good work! The closure is yours.
Thank you so much for the time to interview me. I really appreciate it. You can check Pagan Impaler out on any streaming service such as Spotify, Apple Music or Youtube. Checkout Life After Death at www.lifeafterdeath616.com to pick up a copy of "Salem"!
Thanks again, cheers! - Sam.
By Steve the Filthy Dog.
PAGAN IMPALER CONTACT:
https://paganimpaler.bandcamp.com/releases
https://www.facebook.com/paganimpaler/
https://open.spotify.com/artist/261tMAtuRCxrzdWyvIQvNN?si=V2GeBK2MTXGJSOgMGg53Zw