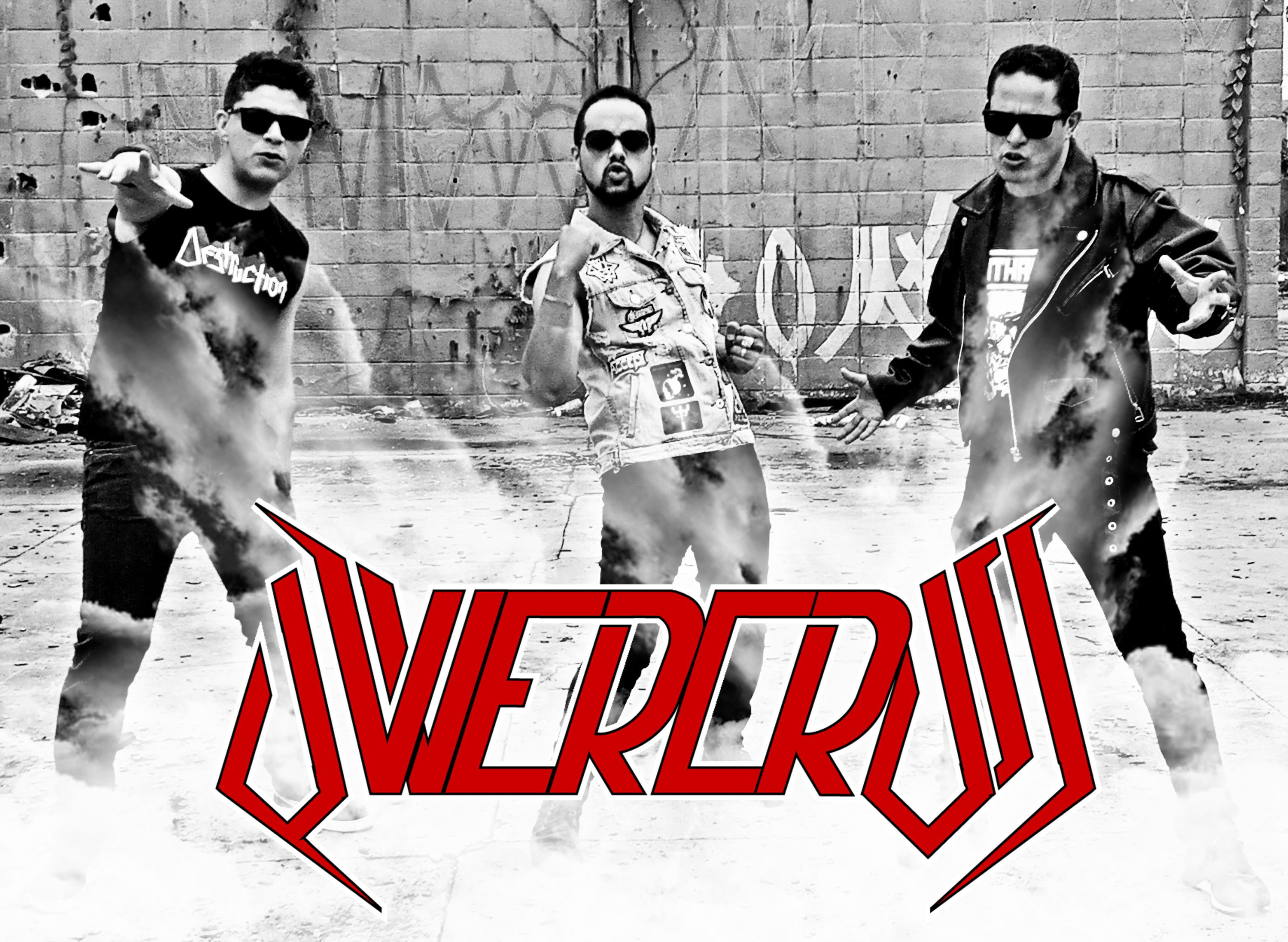 !!!BRAZILIAN HEAVY/SPEED METAL ATTACK!!!
We had a conversation with Bruno Oliveira (Vocals/Guitars). Enjoy!
Welcome to the FILTHY DOGS OF METAL Webzine.
Tell us a few things about OVVERCROSS (Members, Starting Year etc).
Ovvercross is composed by Bruno Oliveira (Vocal and Guitar), Albert Cross (Drums) and Leandro Bort (Bass). We started activities in 2005, I (Bruno Oliveira) was 15 years old, composed some songs and recorded the demo CD "First Strike" in 2007 to enter the Brazilian underground scene but, very young, without money, the band paralyzes the activities, returning in 2019 releasing our first official work in 2020, the single "Days Of Changes" and the same year the EP "So Survive".

In 2020 you have released your EP ''So Survive''. What was the feedback from your audience as well as from the press?
We knew that the release of this EP in addition to showing that we are back to our old audience that followed the whole process of the band from 2005 to 2008 with the demo CD "First Strike" and the concerts we did in Brazil at that time, they would also open up several opportunities. This was the objective of this launch, to draw the attention of the scene to our project, to close partnerships and to elaborate something bigger and more complete. We managed to achieve this goal and we are satisfied and excited about it.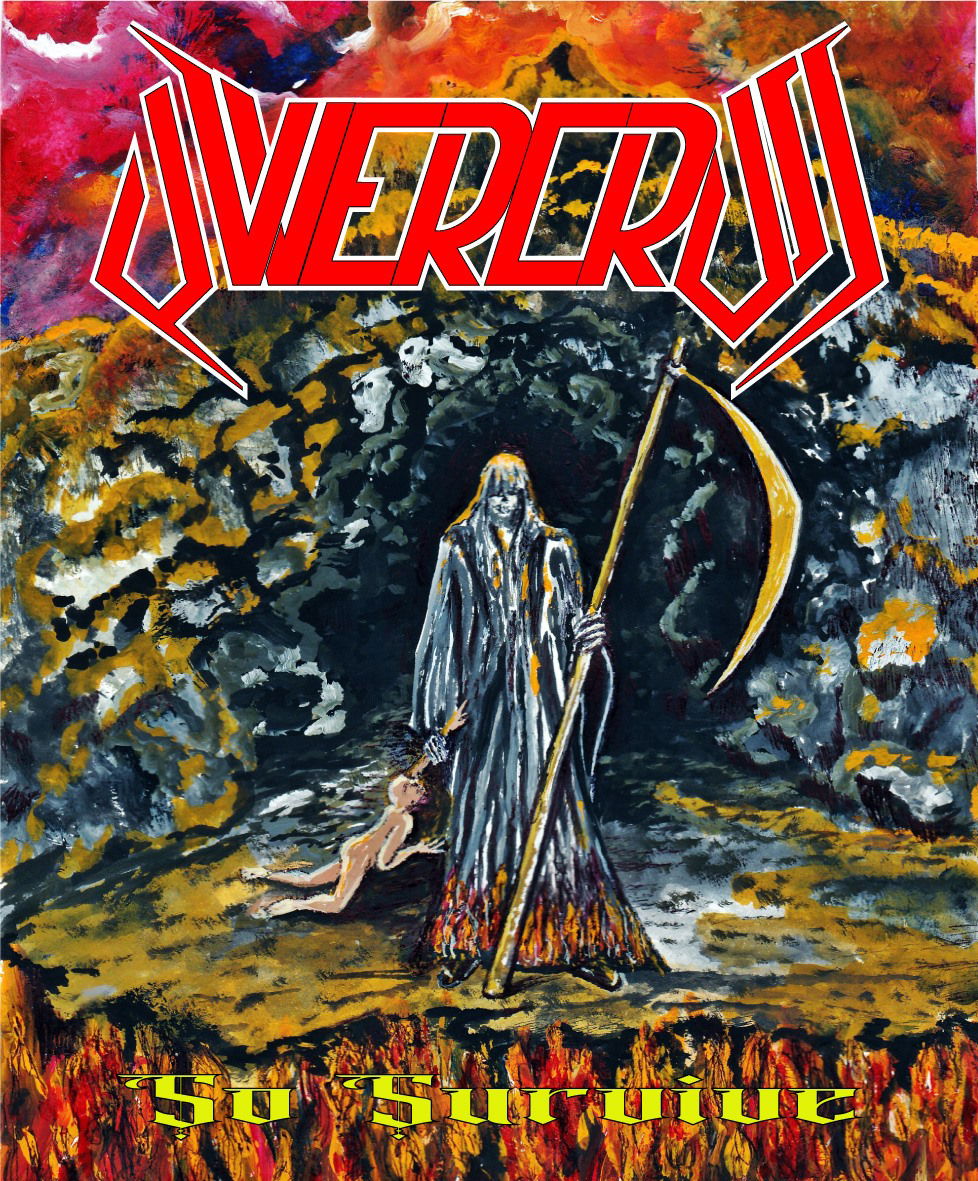 Label or DIY and why?
Label, we have a very nice partnership with the Rocketz Records label, when the company is committed to music and art it is worth working together.

Do you prefer Vinyl, Tape, CD or Digital Format and why is that?
We like the old school, the Vinνs with that immense cover art, it is a wonderful work of art to leave on your shelf and in your collection. However, the price to produce and sell this material in Brazil is very expensive, so we always try to release it on CD which is the most sought after format and also cassette tape for the old school audience. We want to release all of our material in vinyl format as well.

Your music style is Heavy Metal. Which are your main influences (Favourite Artists / Bands etc.)
Ovvercross always wanted a sound that added speed, melodic and aggressive vocals, a mix of Heavy Metal, Thrash and Punk Rock, something like Agent Steel, Iron Angel, Anthrax in its beginning, Abattoir, Running Wild on the album "Gates to Purgatory", Metal Church and others.
Which things, do you think, a Band should sacrifice in order to succeed?
Have you ever sacrificed anything in your life for a better future of your Band?
The work well done will make the band better known and with that the commitments and requirements will also get bigger, it is part of the process and the public deserves our best. Participating in an artistic project means constant sacrifice, not being at family events to perform at concerts, having an agenda full of commitments, tiring and stressful rehearsals, etc. However, we do not believe in success at any cost, there is money that is too expensive to earn, we do not exchange dignity for success.
Describe your ideal live show as a performance Band. Have you already experienced that?
Bands like ours should transmit energy, excitement, strength and love to the scene. We love it, and we try to convey it in our performance. That's what you'll find at a live Ovvercross show.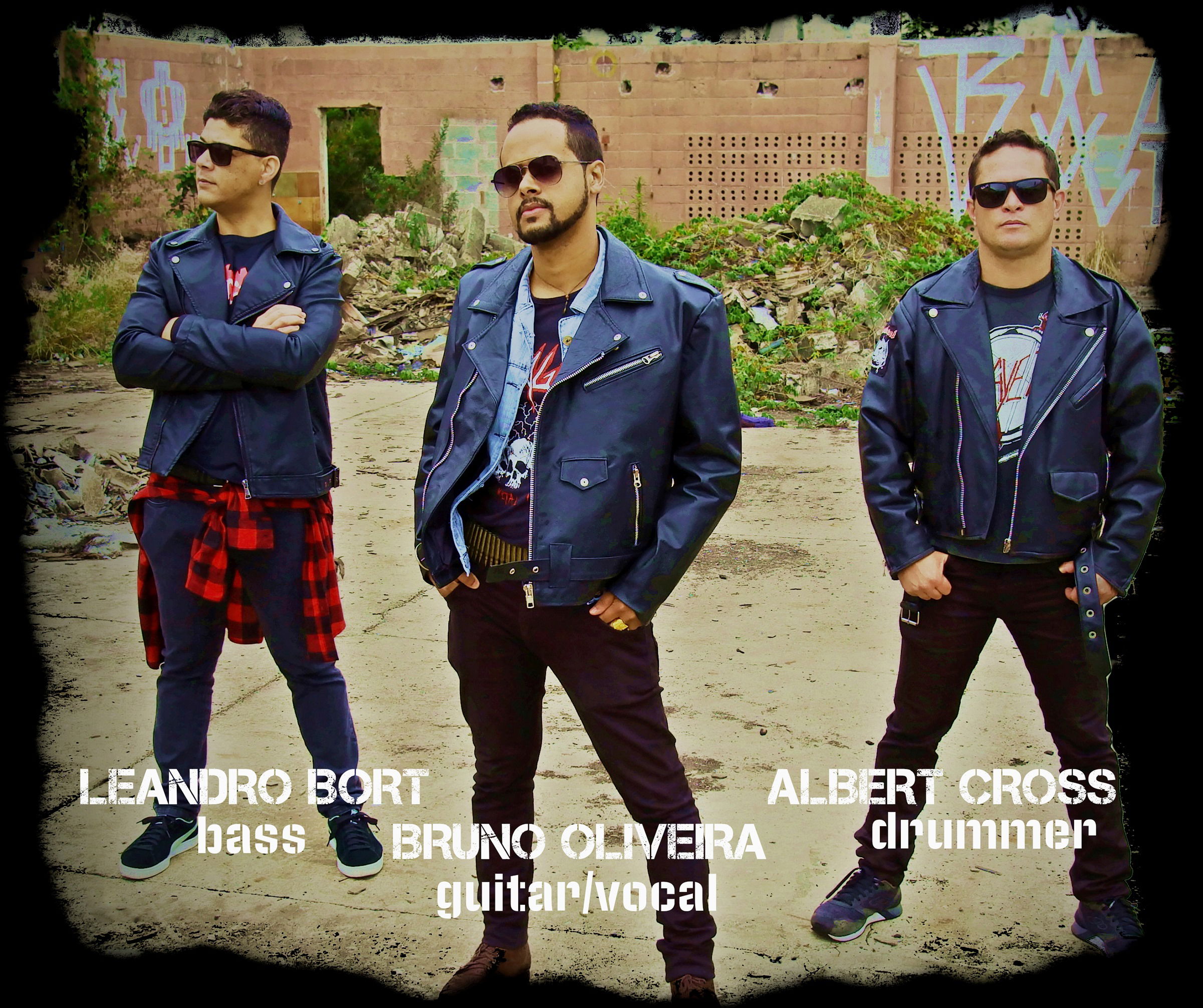 Which attributes, do you think, that a new Heavy Metal Band should have in order to gain identity and be unique?
Do what you like to do, with dedication and respect and everything will happen.

Do you believe that Bandcamp and other Digital Platforms help the new Heavy Metal Bands? Which, do you think, is the ideal way for a Band to promote its work?
Although our Bandcamp channel is out of date, due to an agreement we have with the label that will launch our new work, Bandcamp is one of the best dissemination platforms for heavy metal bands, a channel that delivers content in a responsible and transparent way. . We will update it during the process of publicizing the new album that is already ready, with only a few details of the contract missing.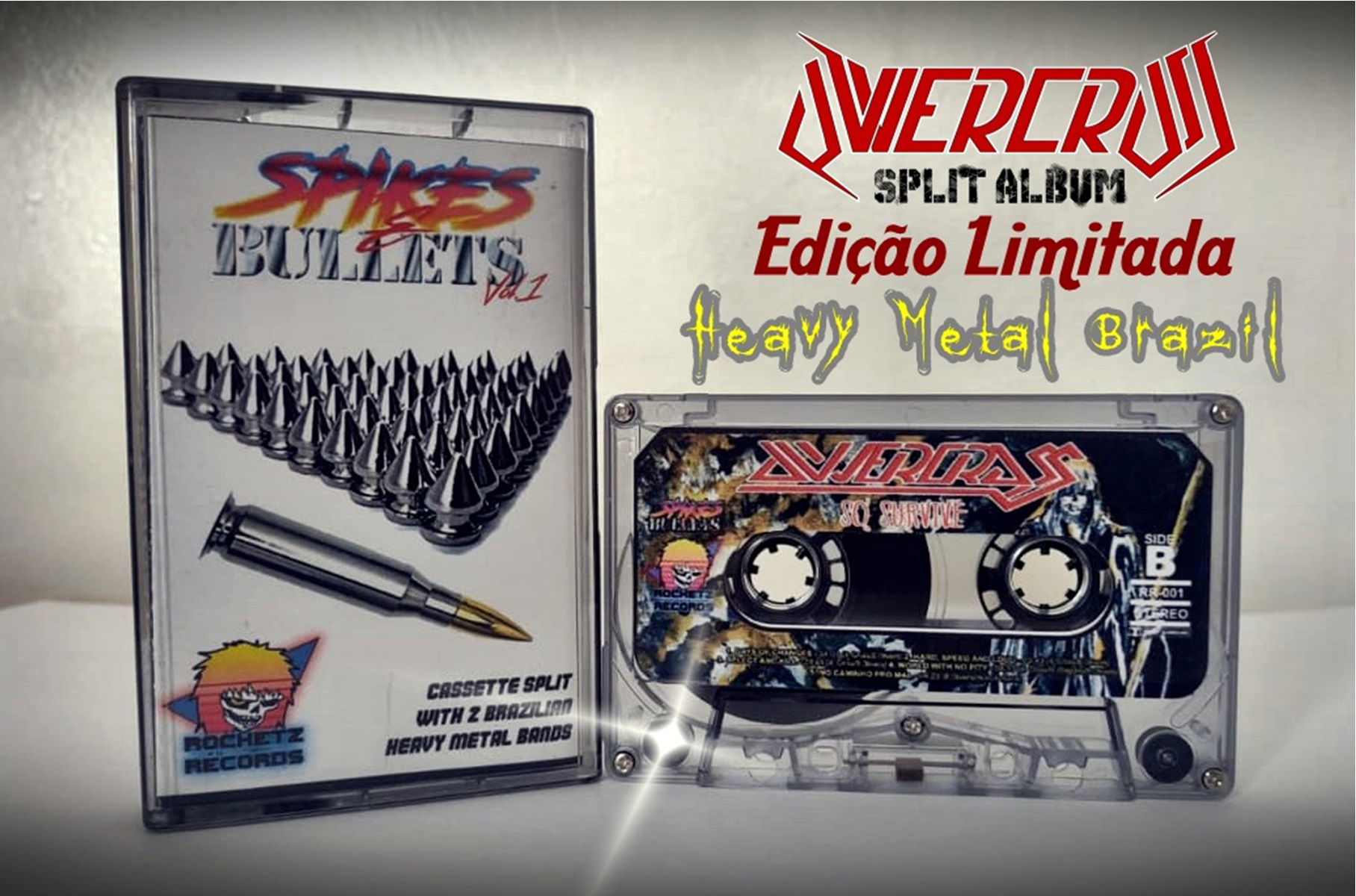 Tell us a few things about the New Underground Metal Scene in Brazil (Bands, Fanzines, Webzines, Metal Clubs etc.
The Heavy Metal Underground scene in Brazil is very rich, there are bands for all tastes, Thrash, Heavy, Speed ?? Metal and also other genres connected to heavy music. There are festivals from north to south within the country, famous magazines like "Rodie Crew", web zines and online radio stations like "Stay Rock", channels on Youtube to spread the scene to other audiences like the channel "UNDER MARTYRS" and "Headbanger Space".

Do you know anything about the Hellenic Metal Scene?
We constantly sell Ovvercross material to fans who live in Greece, but due to the geographical distance we know little about the Hellenic scene, we would like to know.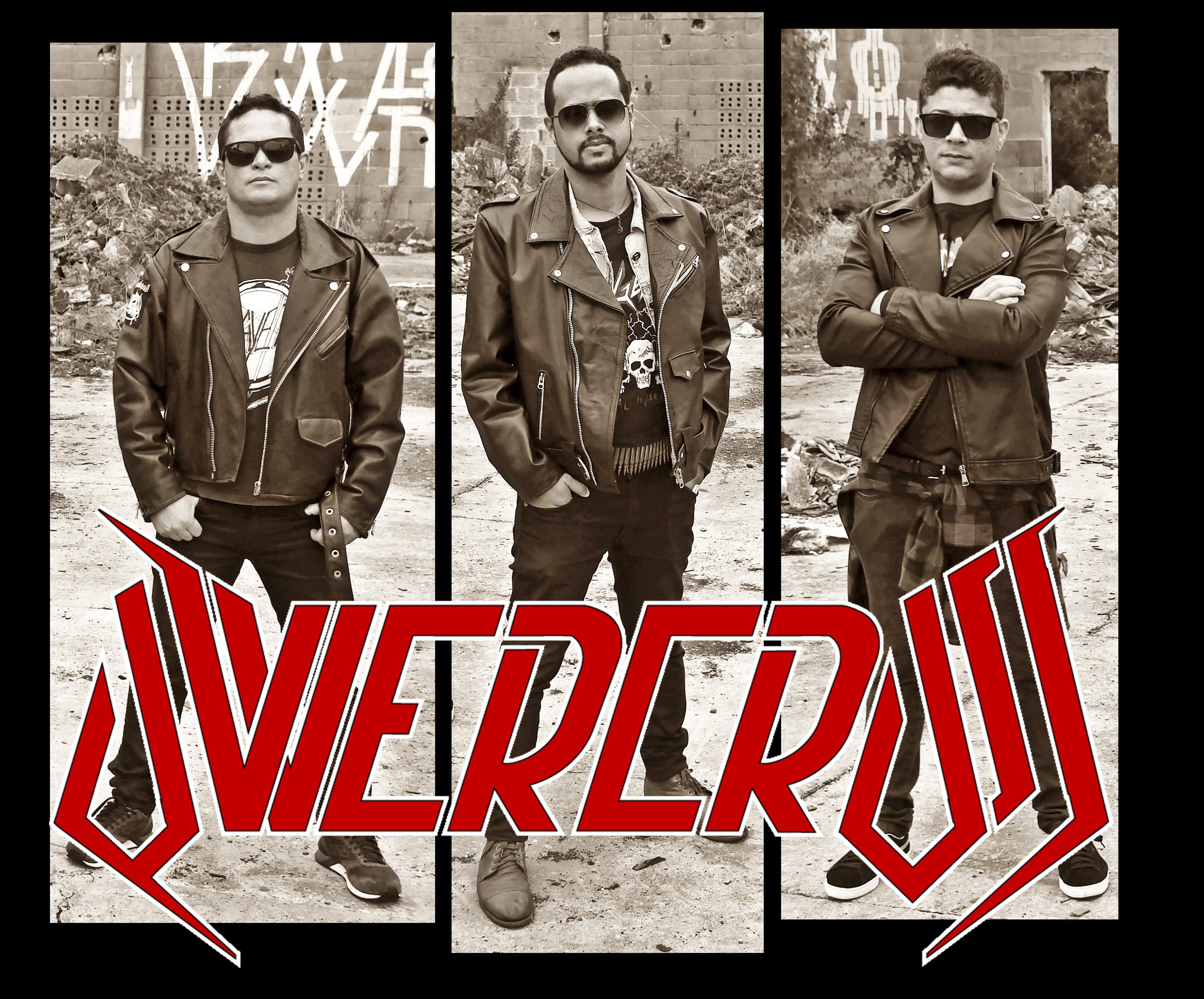 What are your future plans?
We have an album ready to be released, but due to the worsening of the pandemic in Brazil, we had to postpone the release until the beginning of the second half of this year.
Thank you very much for your time & Keep up the good work! The closure is yours.
Thank you Stavros Bouras and Filthy Dogs Of Metal for the interview and congratulations on the beautiful work you do for Heavy Metal. We have impressive material coming with the release of our debut album for the beginning of the second half of 2021, a work that will bring a new sound and will certainly please the most demanding audience of the Heavy Metal scene.
By Steve the Filthy Dog.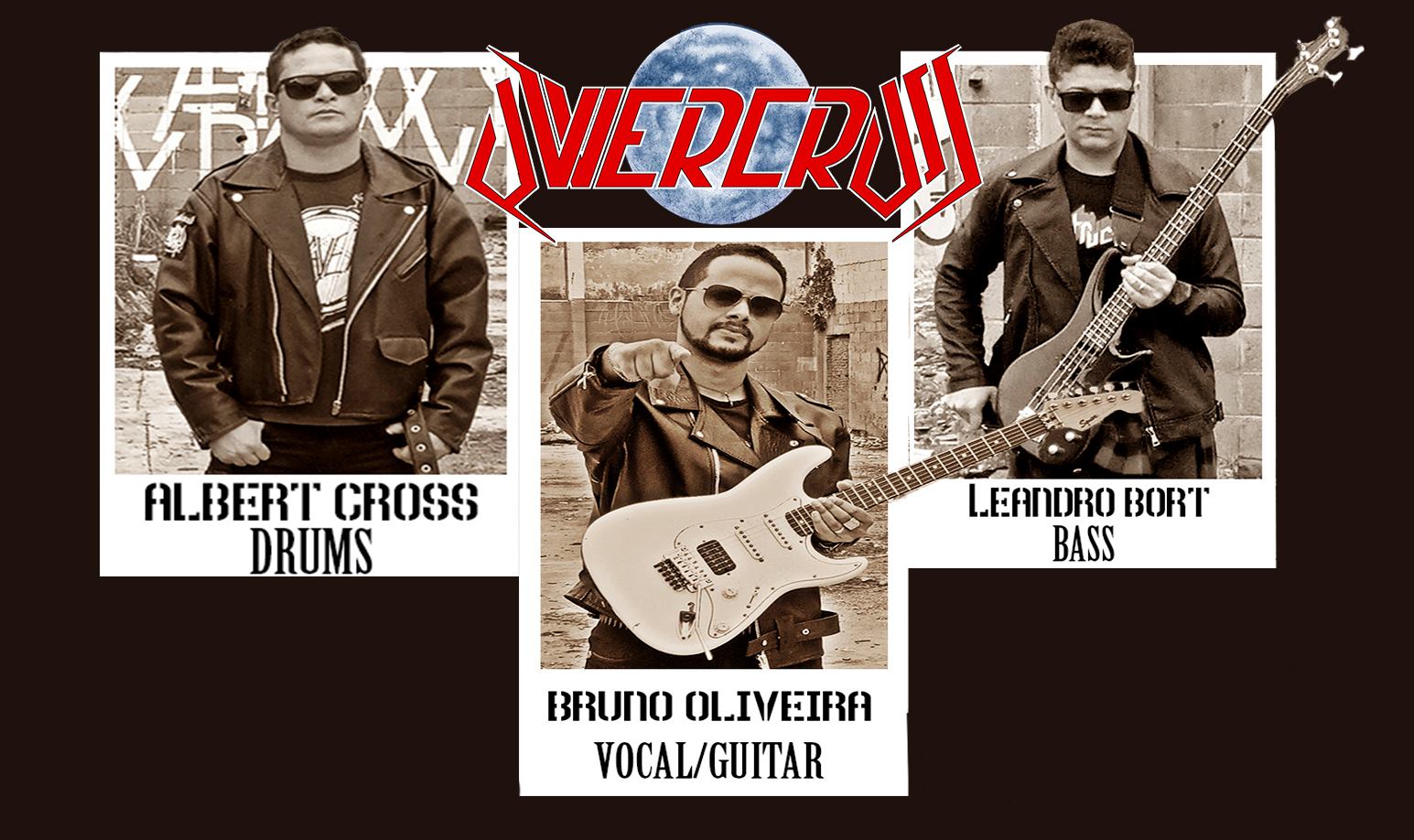 OVVERCROSS CONTACT:
https://www.facebook.com/ovvercross
https://www.instagram.com/ovvercross/