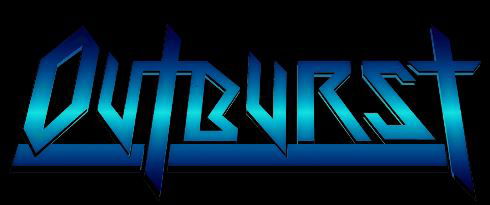 !!!GERMAN THRASHING SPEED ATTACK!!!
Welcome to the FILTHY DOGS OF METAL Webzine.
Tell us a few things about OUTBURST (Members, Starting Year etc).
The band started in 2019 in the line-up Philip Andreas (Vocals, Bass Guitar) and Dennis Lothar on Guitars. We released Await the Storm-Demo late 2019. Dennis left the band and we have line up changes. In mid 2020 we played in the line up Philip Andreas on Vocals, Kay Warchild on Lead Guitar, Nico Schröder on Rhythm Guitar, Phil Zimmermann on Bass Guitar and Tjorre Steffensen on drums. Then was Corona and we rehearsed and wrote songs. Late 2021 we had our first gigs in Northern Germany.
You are going to release your EP ''With a Veangeance''. Tell us a few things about this project.
Early 2022 we recorded our EP in the studio of Ricky Wagner (Rezet). All our songs were written through the corona epidemic and many beers. We had enough time to find our tunes and we are pretty proud to finally present our songs. The EP can be ordered via outburstspeedmetal@gmail.com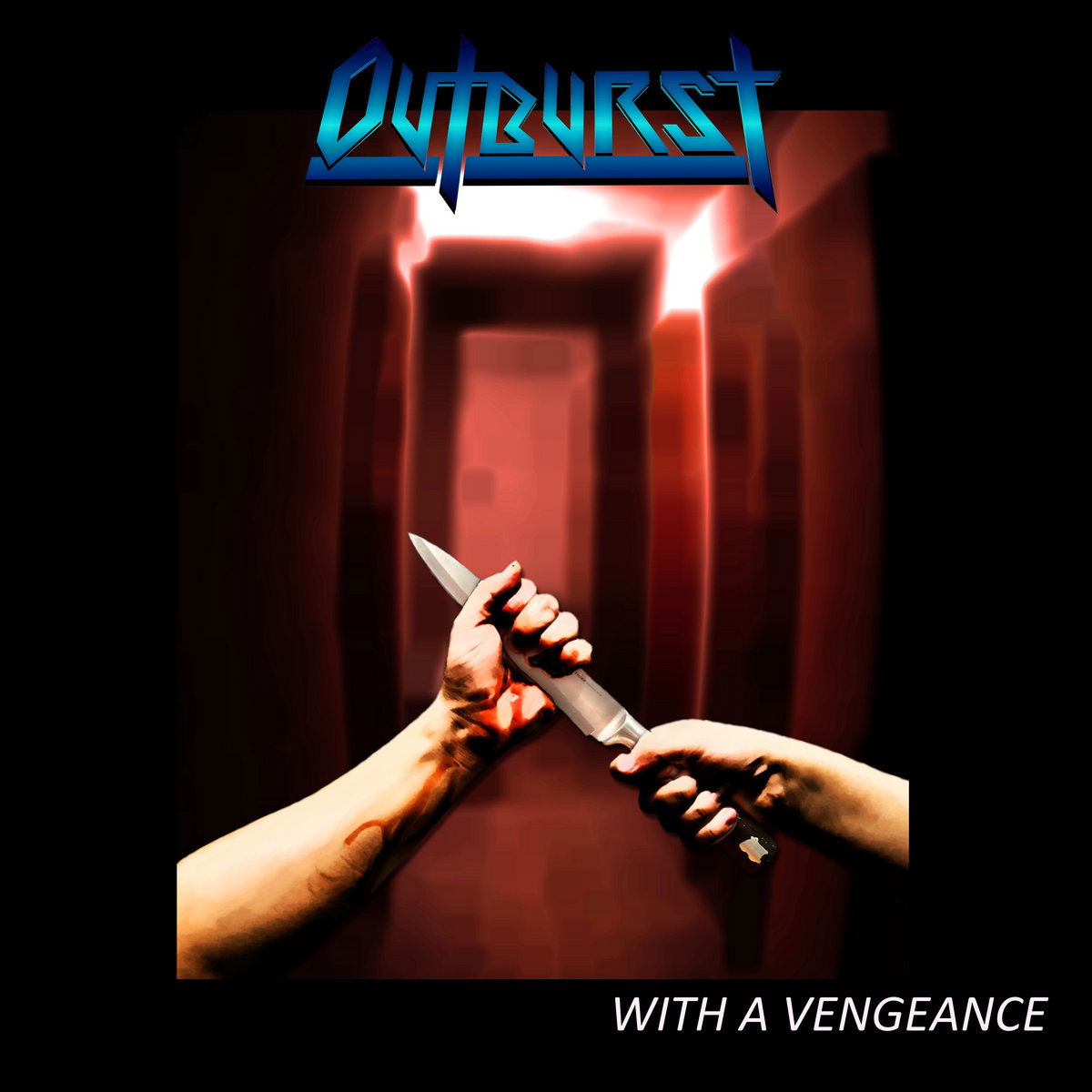 Label or DIY and why?
Diy because we are broke as fuck and Outburst isn´t a big name out there yet(ha ha). So maybe we find a label for our full length. With the EP and more gigs it´s easier to get the attention oft he right label, that fits to us.
Do you prefer Vinyl, Tape, CD or Digital Format and why is that?
We prefer vinyl! We release WITH A VENGEANCE as a CD, because at first it´s the easiest way. But when we have the possibility we would re-release it on vinyl. Everybody in the band collects vinyl, because you hold something in your hands and actually i need some glasses, so it´s easier form e to read the liner notes.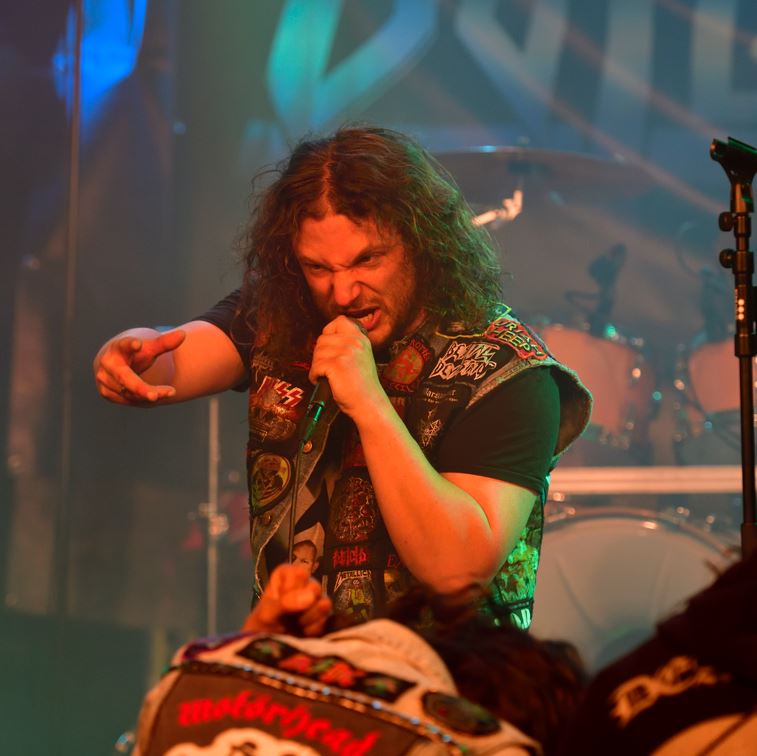 Your music style is Thrash Metal. Which are your main influences (Favourite Artists / Bands etc.)
Ok ,our main influences are early Slayer, Exodus, early Metallica but also newer bands like Gama Bomb, Evil Invaders. Everyone in the band has a different background and musical taste. From Pink Floyd to Black Flag, Frank Zappa and some Rockabilly. But the main force is thrashing Speed Attack from the 80s.
Which things do you think a Band should sacrifice in order to succeed? Have you ever sacrificed anything in your life for a better future for your Band?
Different style? (ha ha) Pop shit? No way! We like and we live what we play and do. We spend much time for the band, and we spend much time in drinking beer. But we would never sacrifice anything. Maybe it is because we are not in our early twenties anymore (except for Tjorre).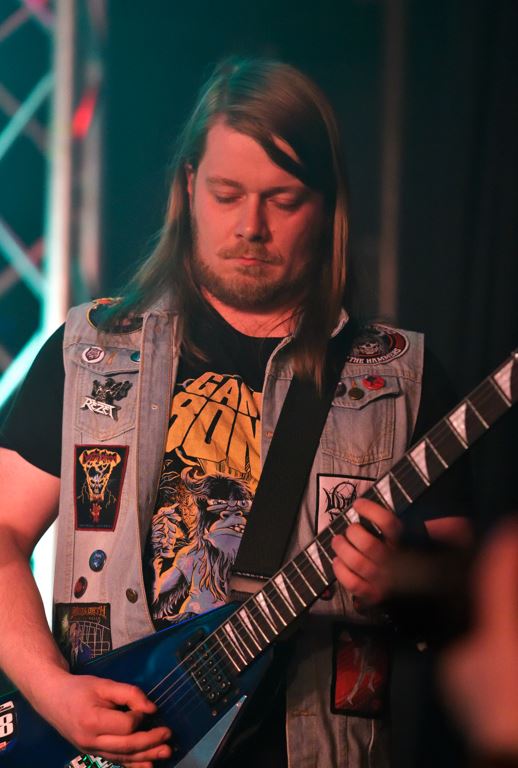 Describe your ideal live show as a performance Band.
We like to have a good time on and off the stage. Our ideal live show is when we have a good sound on stage, so we can hear what we actually play. Some beers before the show, a wild crowd, destroying things on stage and then leave the wrecked stage and having a good time afterwards.
Which attributes, do you think, that a new Thrash Metal Band should have in order to gain identity and be unique?
I think a fresh and energetic style is important. I don´t listen to the third copy of a copy. It´s difficult to have an own style in this small club.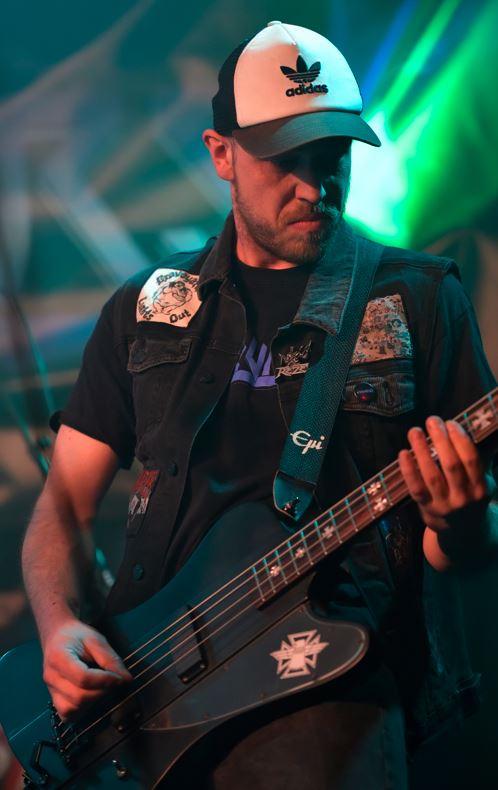 Do you believe that Digital Platforms help the new Thrash Metal Bands? Which, do you think, is the ideal way for a Band to promote its work?
Digital platforms can help but you have to keep in mind that it´s only a part of it. Some bands only focus on the social media thing and forget what it´s actually all about: playing live! Bands fake pics and buy likes but the people recognize in front of the stage, whether the band is true to themselves and the people or not. Digital platforms can help new bands, because they can do it in the diy way without a label and with Bandcamp and Facebook you can reach many more people. But on the other hand there´s no shit out filter, so the crappiest band can release and advertize everything. The ideal way is recording a demo and playing live.
Tell us a few things about the New Underground Metal Scene in Germany.
We have a very vivid Underground scene. But most of the bands are located in Mid- and Southern Germany like Vulture, Nocturnal and Division Speed. In Northern Germany ( we rehearse near the danish border- in Flensburg) there are not that many Thrash bands. Bands I can recommend are Rezet, Dehumaniser and Blitz.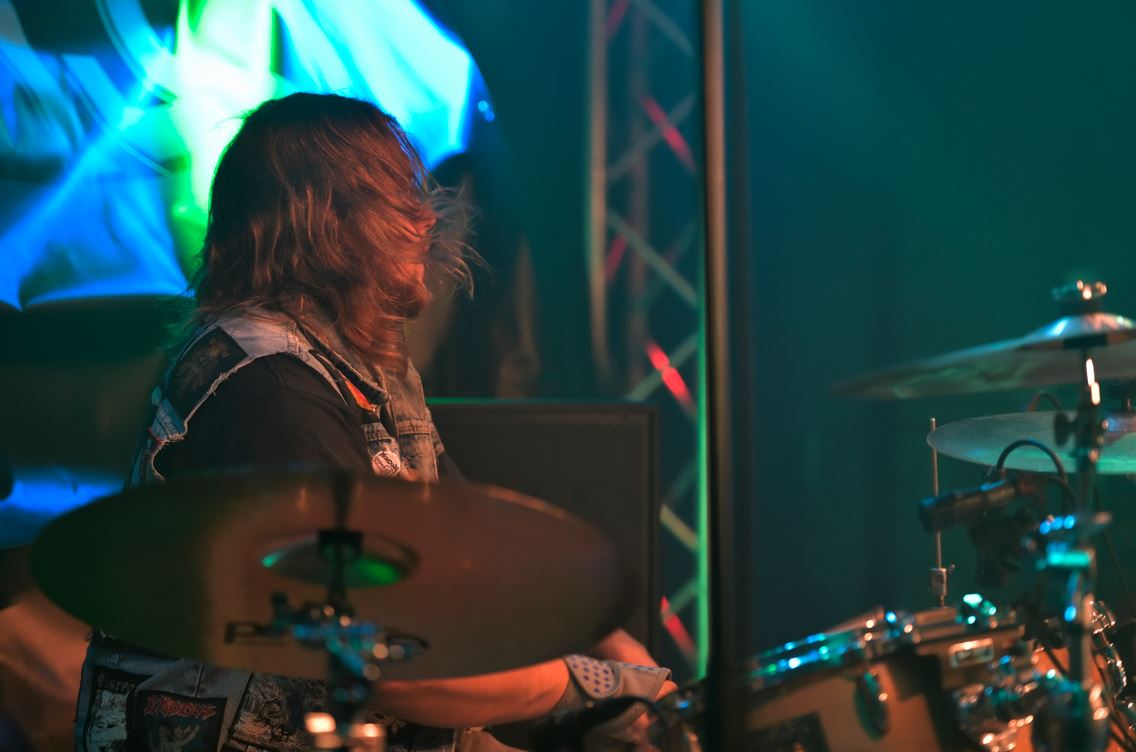 Do you know anything about the Hellenic Metal Scene?
Rotting Christ, Suicidal Angels and Crucifier are bands that are rotating on our desks. I recently discovered Slaughtered Priest. Raw Metal Attack!!!
The last 2years worldwide we have faced many dark, strange & new situations with our everyday life (covid, lock-down etc.) Did all of this affect you positively or negatively?
In both ways. On the one hand we had time to plan everything, write songs and rehearse. We could grow as a band. On the other hand it wasn´t possible to play gigs and for a while it wasn´t even allowed to rehearse. Some bands didn´t survive this period but we kept on.
What are your future plans?
Currently we´re rehearsing and writing songs for our first full length. Hopefully in early 2023 we will enter a studio and record our songs.
Thank you very much for your time & Keep up the good work! The closure is yours.
Thanks for your support! Thrash til death!
By Steve the Filthy Dog.
OUTBURST CONTACT:
https://www.facebook.com/profile.php?id=100063346291544
https://www.instagram.com/outburst_thrash_fl/
https://outburstspeedmetal.bandcamp.com/album/with-a-vengeance