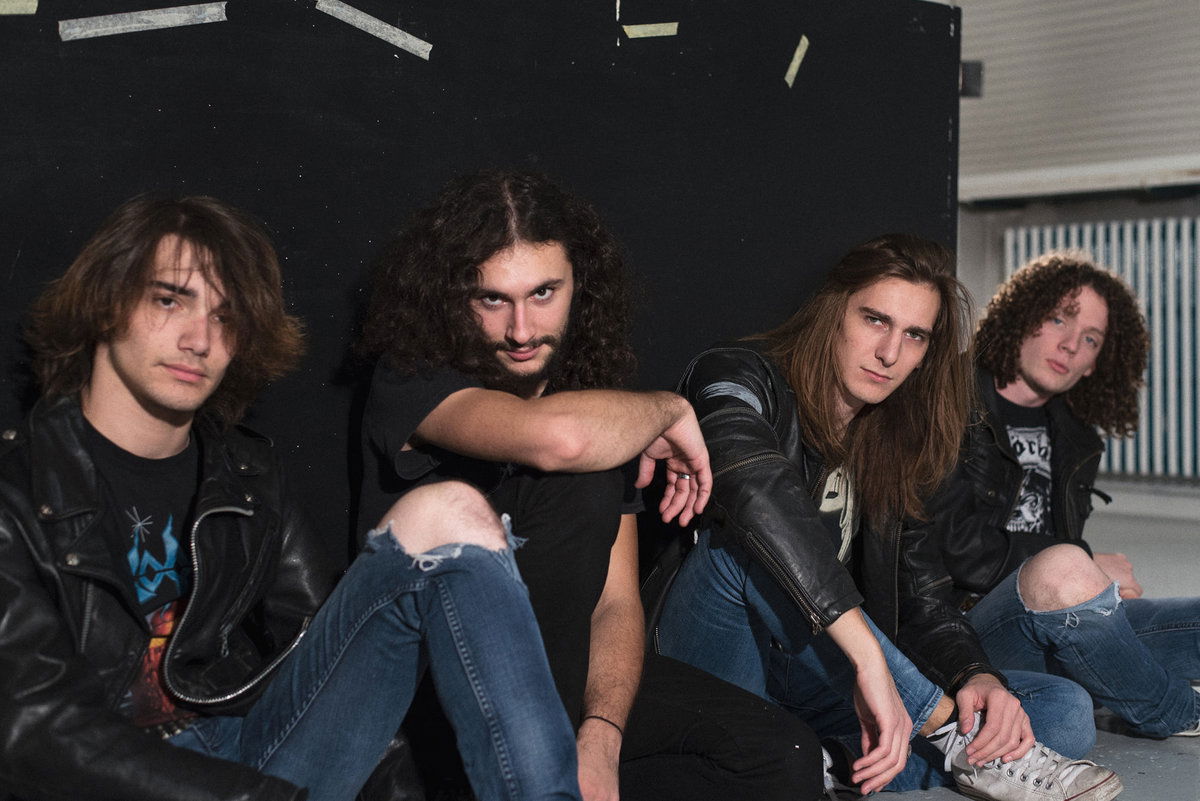 !!!FRENCH THRASH METAL!!!
We had a conversation with ORMAGODEN.Enjoy!
Welcome to the FILTHY DOGS OF METAL Webzine.
1. Tell us a few things about ORMAGODEN (Members, Starting Year etc).
ORMAGODEN is a thrash metal band from Grenoble, France, created by Victor Lachat (singer/guitarist), and fastly joined by Elian Filloux (former drummer), Alex Muscara (Bassist), and Lucas Rocher (Lead Guitarist) around April 2018. We played our first show in June 2018, and after a year of shows, we decided to record our first 6 tracks EP, "The Den Of Sin" in July 2019. And it's at this moment that Léo Mouchonay (current drummer) joined us.The idea is really to give an old school thrash metal music from the 80's, that we think the metal scene in the world lost through the years.
2. You have recently released your EP ''The Den of Sin''. What is the feedback from your audience as well as from the press?
For now the EP is pretty well received by the audience, people have really appreciated the old thrash metal stuff that we want to spread! We already have orders from Japan, Germany, Denmark and New Zealand. So far, so good !
3. Label or DIY and why?
We made the EP with an independant studio, Suntzu Records, with Eliott Tordo, a sound engineer from Grenoble.
He is a friend of us and he already recorded an EP with Victor with his former band, and he did a pretty good job so we decided to do it with him! He also proposes the best price/quality balance that we know, so we didn't hesitate too long to choose that studio.
4. Do you prefer Vinyl, Tape, CD or Digital Format and why is that?
It depends a lot, we like to keep the old aspect of Vinyl and CDs' but to be realist the Digital Format is much more useful to be heard by the most people, but for for the merchandising that we sell during the shows, CD's are always the better and the most widespread format.
5. Your music style is Speed Metal. Which are your main influences (Favourite Artists / Bands etc.)
Obviously our first influences are the bands from the Big Four (Metallica, Megadeth, Slayer And Anthrax), and thrash metal bands in a global way (Sodom, Exodus etc...), but we all have different tastes in the band so it can go from Septicflesh to Angra. Every member of Ormagoden likes different genres of music and everyone brings his touch in the compositions, because everyone composes his own part with the agreement of the whole band.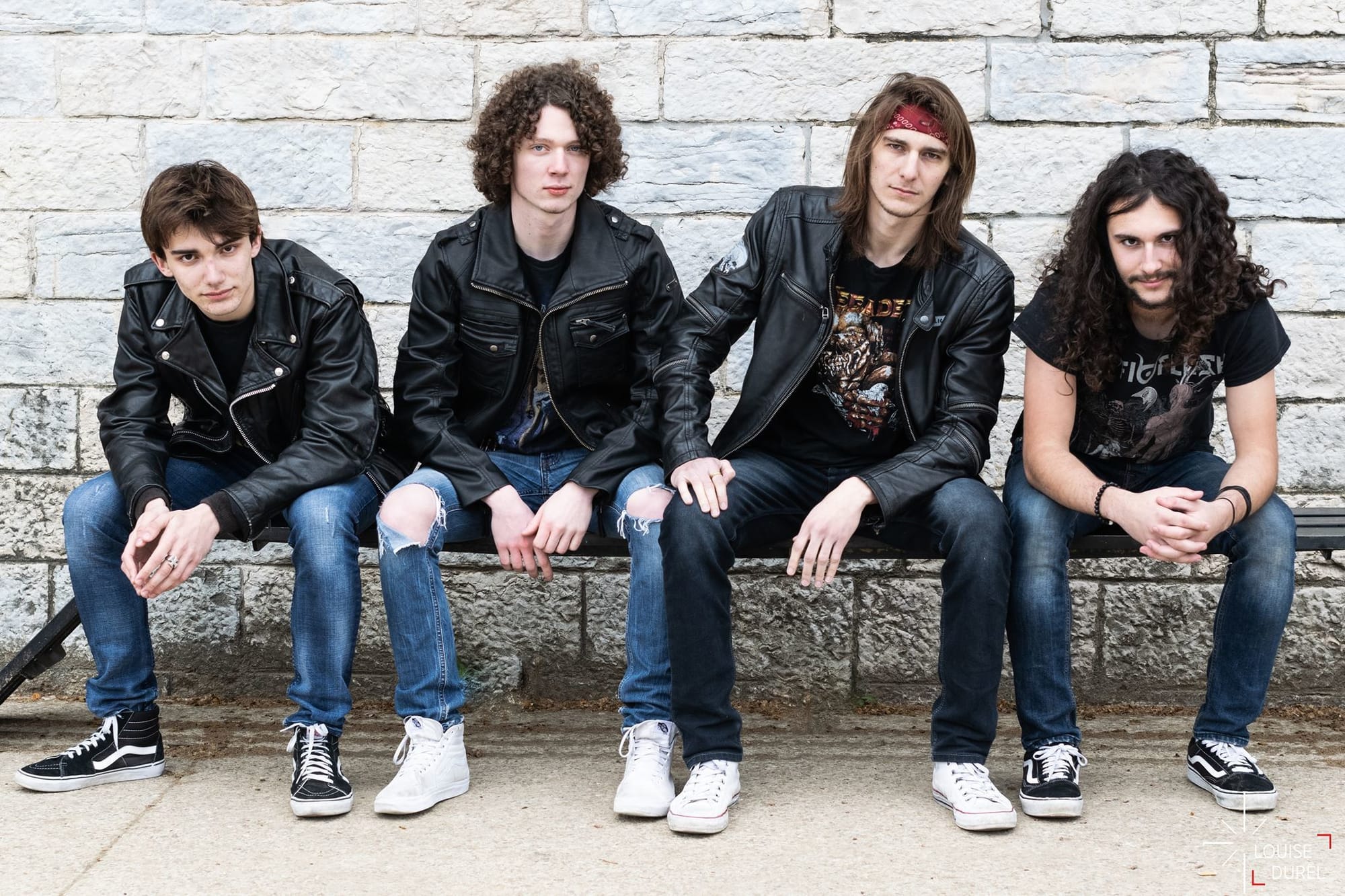 6. Which things, do you think, a Band should sacrifice in order to succeed? Have you ever sacrificed anything in your life for a better future of your Band?
Well, playing in a band is a very time consuming thing, but as long as you enjoy what you're doing you don't mind how many hours you spend playing music. If you want to live of music, you need to live by the music, it seems logic for us. Of course there is the question of the money and how you manage it. In fact spending money in new material and upgrades is more an investment than a sacrifice. The only thing we can call a sacrifice is giving up another time consuming activity you like to play music. That can happen,but anyway, life's made of choices.
7. Describe your ideal live show as a performance Band. Have you already experienced that?
The ideal show we would play would be in some mythic place in a well known city in front of thousands people. Why not the Madison Square Garden haha ? That would be awesome ! With a big scenography and some pyrotechnic effects, we could play faster and louder than ever, supported by a fervent thrashing crowd ! Our best concert for the moment was the 1st December 2019 in Grenoble. All our friends were there and we hired a light engineer for the occasion. The dude put a lot of moving lights and all the stuff he had was used, it looked like a fucking battle on stage ! At some moments we couldn't see our guitars and a second after everything was lightened. It went like this during the whole show and the crowd was loud and present. That was a great show, everybody wanted an autograph after that. We felt very proud of what we've done and the goal is now to always make a better show.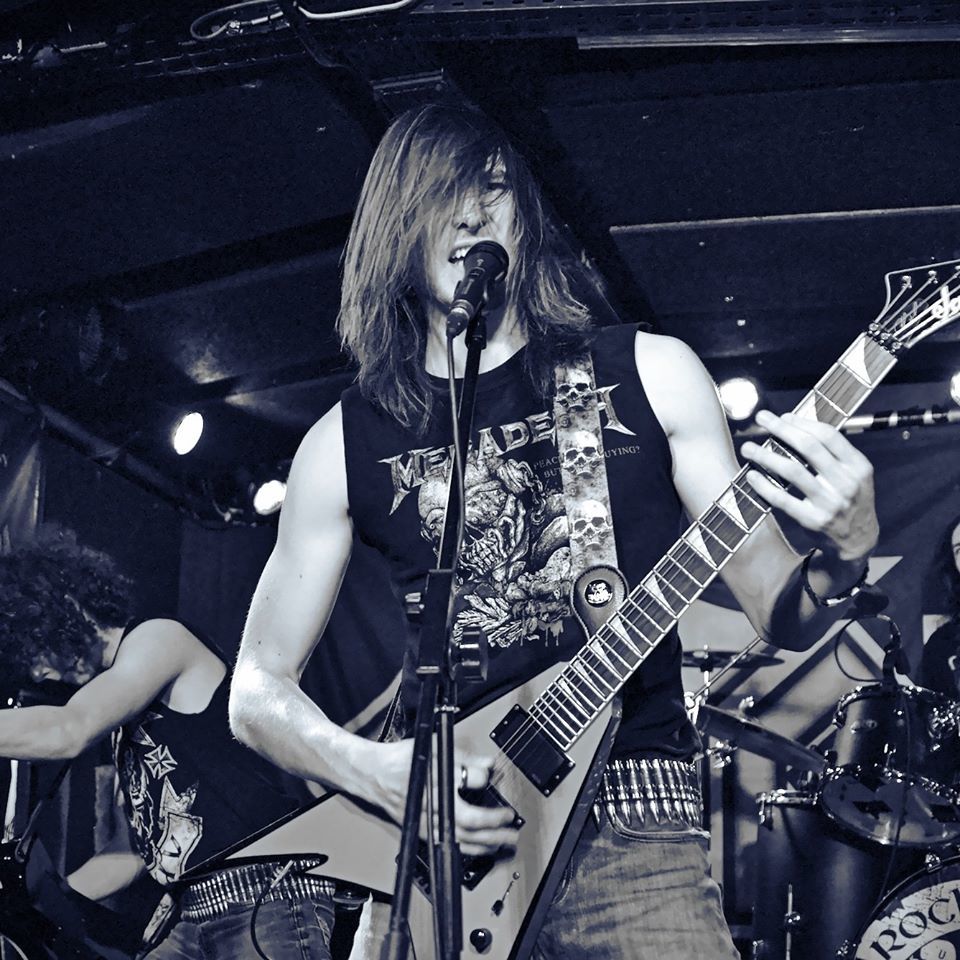 8. Which attributes, do you think, that a new Speed Metal Band should have in order to gain identity and be unique?
In the Speed metal, like any other music styles, a band's identity always appears after some time, at the moment when you can recognize the style of the musicians, their "signatures", that comes with their personnal influences. Every musicians have one, in their sound, way of playing, some licks which appears often in their work... It can be everything, and that's what is exciting.
9. Do you believe that Bandcamp and other Digital Platforms help the new Metal Bands? Which, do you think, is the ideal way for a Band to promote its work?
Yeah these platforms are great for new bands, because they have a huge audience and it gives to us a lot of visibility. Bandcamp is a really useful platform for us. We already have a lot of people who are discovering our music through these platforms and then, coming on our Facebook/Instagram profiles. That's a good way to make a link between all the social medias we've got.
10. Tell us a few things about the New Underground Metal Scene in France (Bands, Fanzines, Webzines, Metal Clubs etc.)
The underground Metal scene in France is very expended, but unfortunately, not so much bands get to another level. We played with bands which played in the same places for 20 years.That shows that France isn't the best country if you want to get big, and we got for idea to get out of the country. We do not want to repeat the same shows in the same places, maybe some underground bands like the atmosphere and the conviviality between French musicians but we must make our own path, and it seems to lead out of France.
11. Do you know anything about the Hellenic Metal Scene?
No, we never came in the region, but our goal is to Thrash all over the world, so wait for us, we will come !
12. What are your future plans?
For now the plans are to play in the whole France, we've got a show in Paris May 2nd, we hope it's maintained despite the pandemic. We're also searching for show out of France, like in Switzerland, Germany, and definitely get our music recognized in the whole world.The fact is that we're searching for the most opportunities to make the band grow. We also have in mind the recording of a full album, which will start when we'll have all the compositions ready.
13. Thank you very much for your time & Keep up the good work! The closure is yours.
Thanks to you for the interview, was a pleasure ! Don't hesitate to check out the EP "The Den Of Sin" on Deezer, Spotify, Bandcamp etc, and to follow us on Facebook and Instagram if you're an old school thrash metalhead !
Keep the world thrashing !
By Steve the Filthy Dog.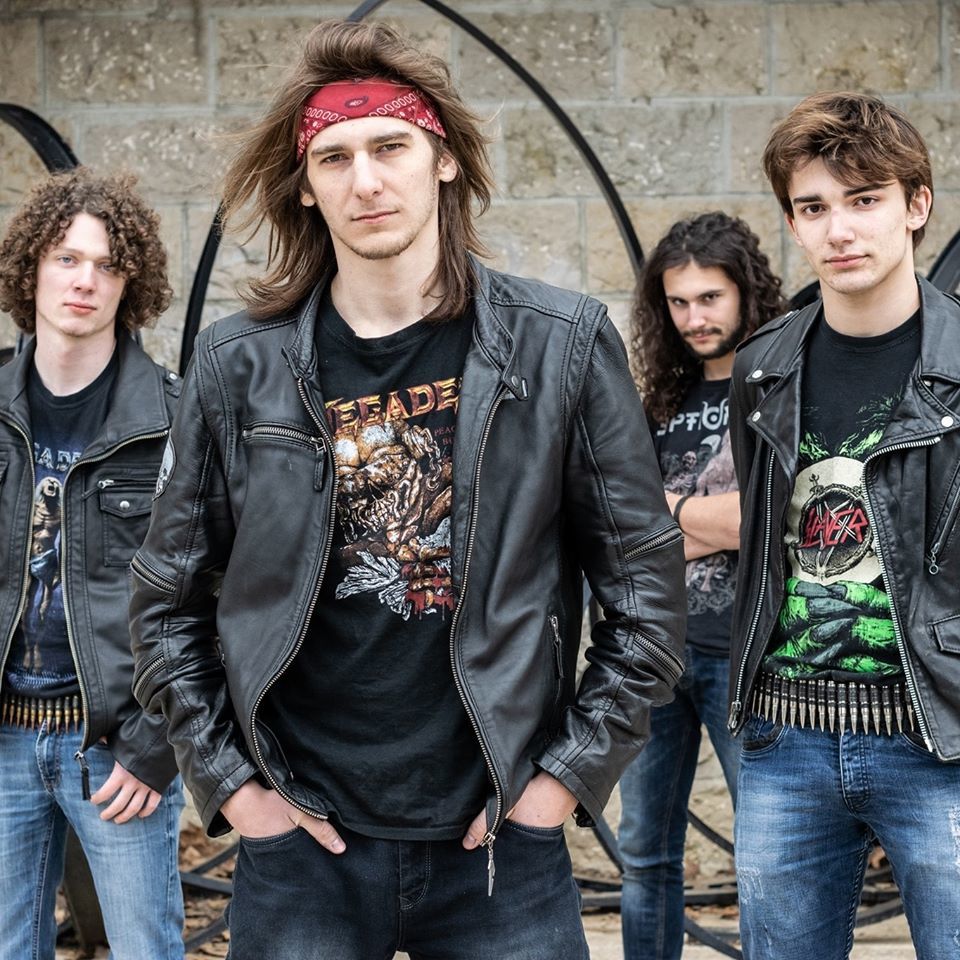 ORMAGODEN CONTACT:
https://ormagoden.bandcamp.com/releases
https://www.facebook.com/Ormagodenofficial/