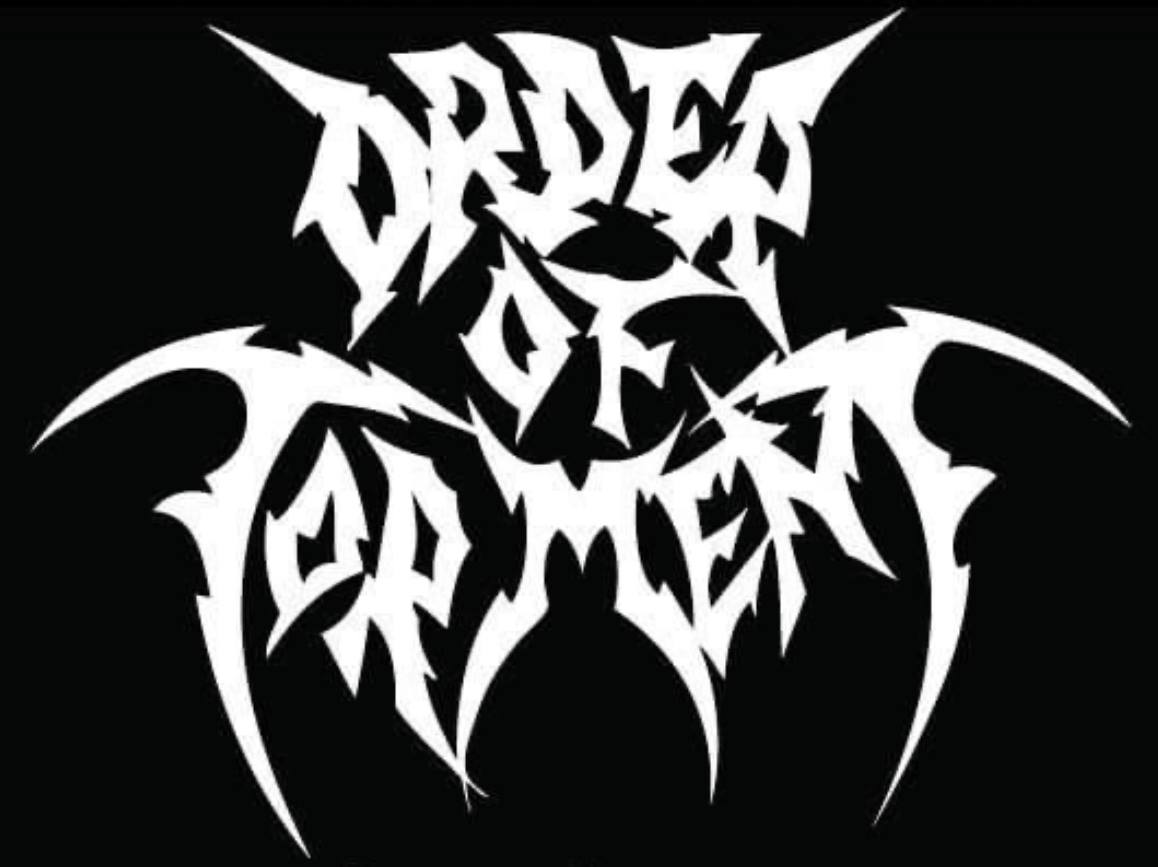 We had a conversation with Jason (Vocals). Enjoy!
Welcome to the FILTHY DOGS OF METAL Webzine.
Tell us a few things about ORDER OF TORMENT (Members, Starting Year etc).
Order of Torment formed in 2004 by Luke (Drums), Beano (Guitar) and Jason (Vocals). We searched and found Chris (Guitar) and started writing and playing songs live together mixing our influences of thrash / black / death to create something extreme and original yet keeping it old school we released a 4 track demo "Scorched Earth" in 2007 with Luke m on bass with great reviews with plenty of live shows we went back into the studio in 2009 with new bass player groges we recorded and released "Calculated Act of Brutality" cementing us into the scene supporting some of Australia's finest metal acts and international acts and headlining countless shows over the years. After another line up change now with will on guitar we went into the studio again to record "World Terror".

In 2020 you have released your EP ''World Terror''. What was the Feedback from your audience as well as from the Press?
We recorded "World Terror" just before covid so its release has been affected by current events and we were unable to release it the usual way with a live launch so we decided to release it quietly online it wasn't what we expected it reached a wider audience and we received higher volumes of traffic and new fans from all over the world and not so localised as in the past.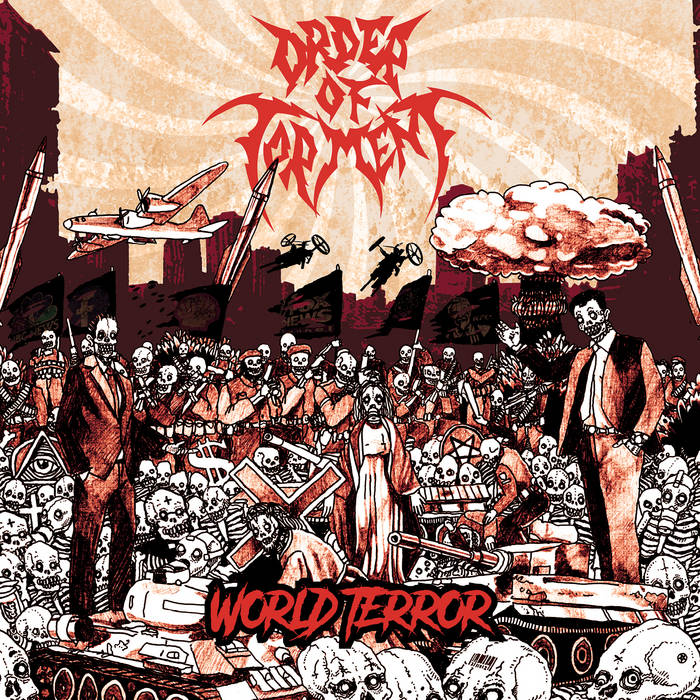 Label or DIY and why?
We are DIY we have done everything ourselves and taken pride in remaining underground, all our members have always had children since the birth of the band so the band has always been secondary to family life and always been part time hobby between long term friendships its been our music on our terms a label really hasn't suited our agenda.

Do you prefer Vinyl, Tape, CD or Digital Format and why is that?
We always preferred CDs for our releases as that was the current trend with the first two releases, we all grew up on vinyl, tape and CD's so now that vinyl and tapes have comeback we've talked about re-issue on tape and vinyl but I guess it depends on what our fans what? We held off on digital for a long time but with our latest release we finally agreed to venture into digital downloads due to current trends.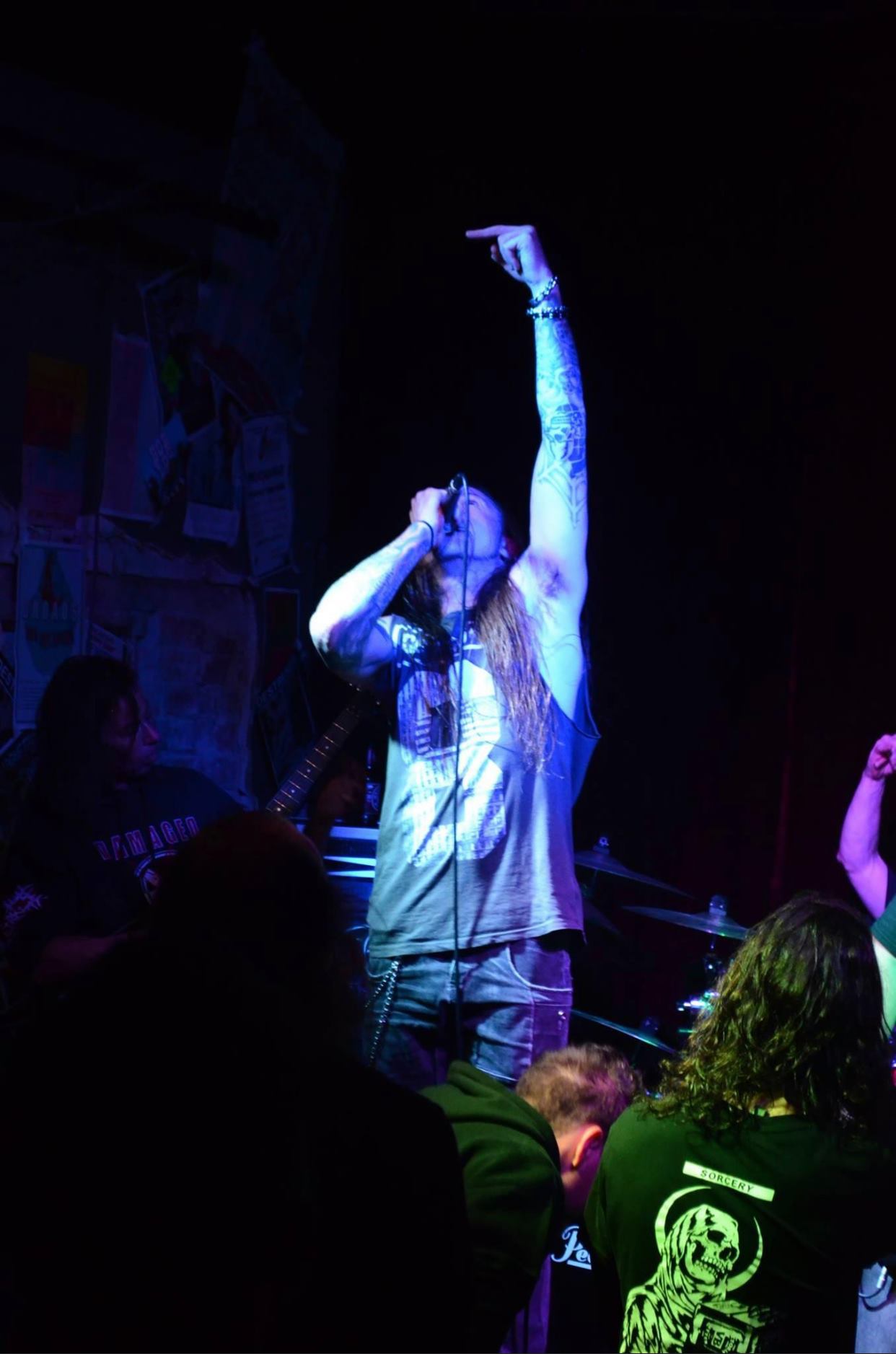 Which are your main influences (Favourite Artists / Bands etc.)
That's always been a difficult question to answer in all our interviews we're not just influence by bands but world current events, personal lives, art, culture everything influences us but musically the list just doesn't end and so difficult to pick favourites i cant speak for the rest of the band but my main influences are the bands close to home and local Damaged, Bloodduster, Psycroptic, Dreadnaught, Discordia, Beenflipper, Downriver With the obvious global bands, Slayer, Carcass, Cannibal Corpe, Obituary, Entombed…………………………the list goes on for ever!!!
Which things, do you think, a Band should sacrifice in order to succeed? Have you ever sacrificed anything in your life for a better future of your Band?
It depends on the individuals perception of success personally I feel i've already succeeded I play in a band with lifelong friends recorded songs I've written played live to fans who enjoy our music shared the stage with awesome bands made some killer memories and experiences, the fame and fortune is just an illusion, if you sacrifice for success have you really succeeded? Hard work and enjoying what you do creates success.
Describe your ideal live show as a performance Band. Have you already experienced that?
Like all bands there's good days and bad days, when everything tight on stage we love it when we sound great but it's the energy from the crowd that drives us live and we are so lucky to have experienced that many times the crowds energy is what makes the ideal live show and they are our ideal shows.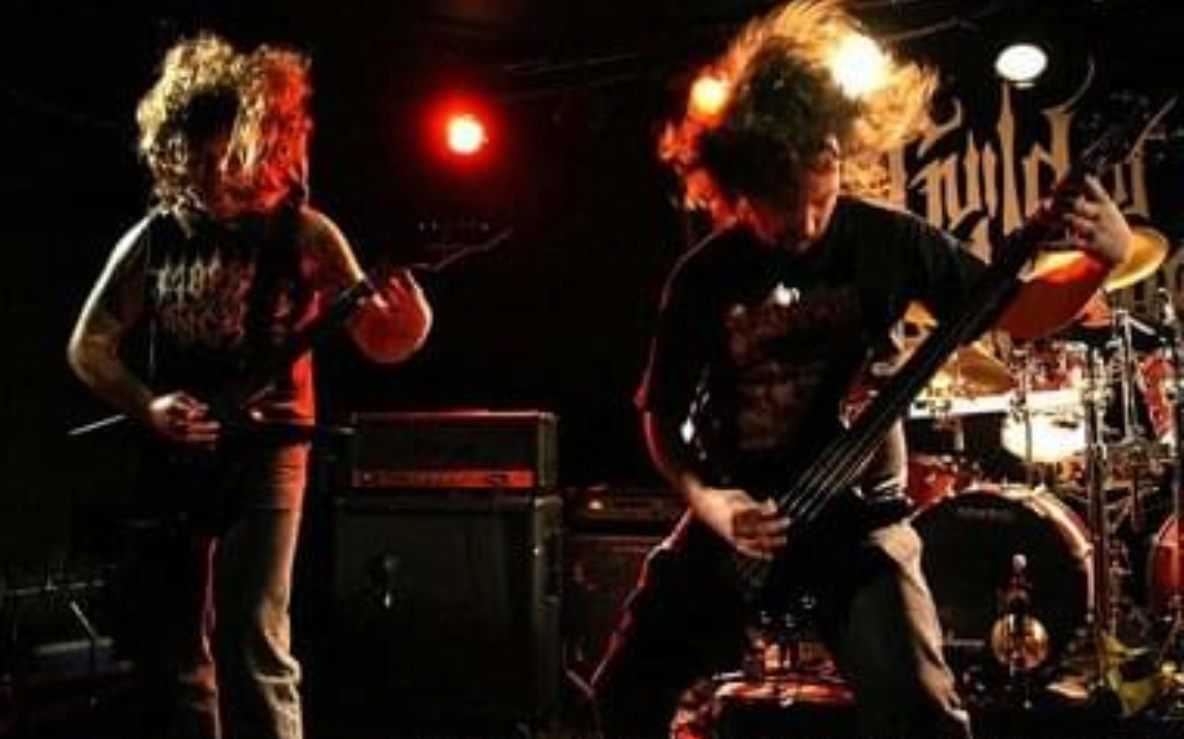 Which attributes, do you think, that a new Thrash/Death Metal Band should have in order to gain identity and be unique?
Be yourself, bring something original to the game, have fun, and practice as much as you can.

Do you believe that Bandcamp and other Digital Platforms help the new Thrash/Death Metal Bands? Which, do you think, is the ideal way for a Band to promote its work?
I do think bandcamp and other digital platforms help we have noticed it recently but My belief is playing live shows is the best way to promote your band, play as many shows as you can.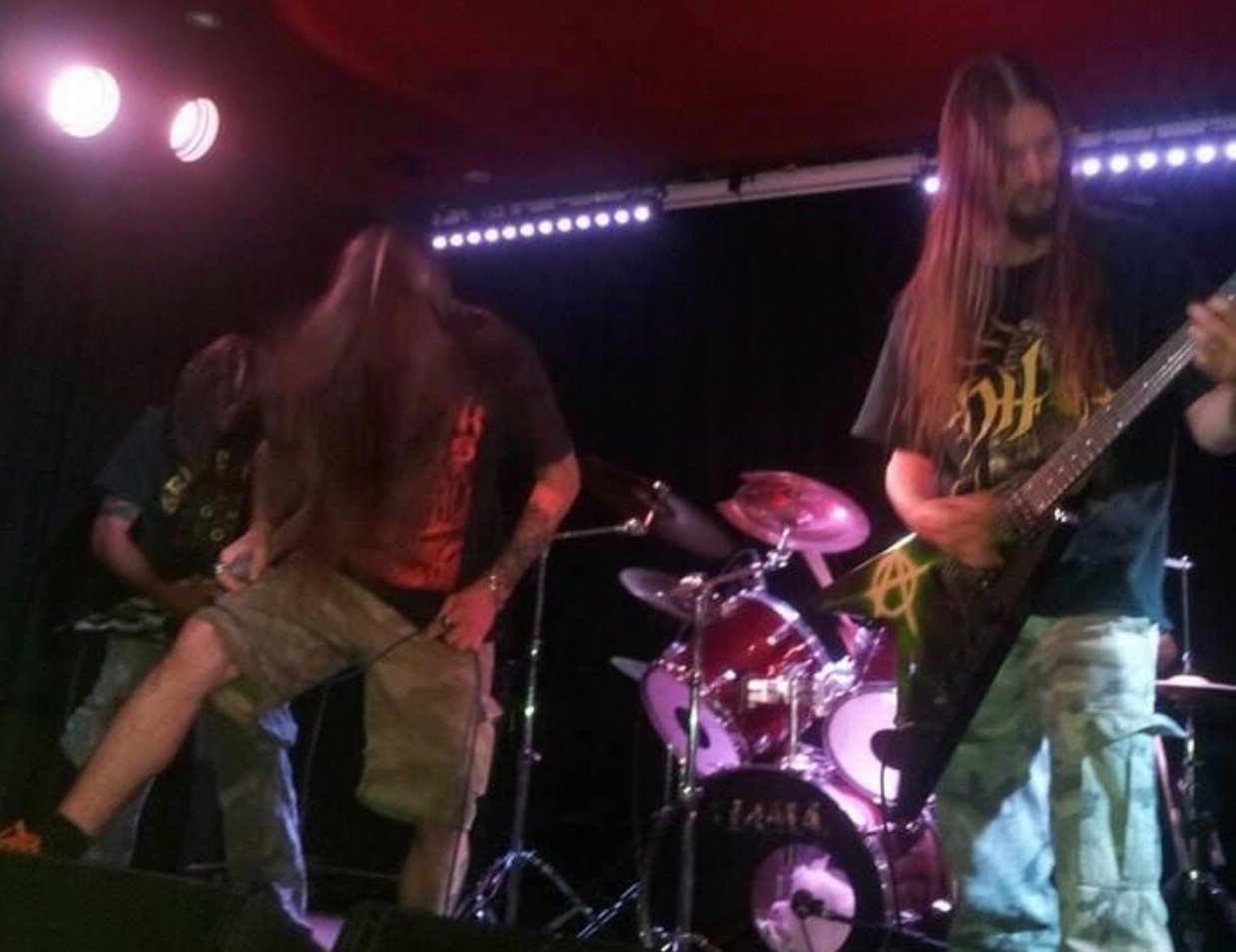 Tell us a few things about the New Underground Metal Scene in Australia (Bands, Fanzines, Webzines, Metal Clubs etc.)
I honestly feel that Australia's metal scene is hindered a lot by the fact we are an island so far away from the rest of the world and to make an impact on the global scene is a lot more difficult for Australian bands so many unbelievable bands should have made it globally but in saying that its created a very supportive scene that consistently up against the odds not only bands but venues trying to overcome the challenges of rising costs of alcohol, liability insurances and security and ever changing laws and lack of support from governments.

Do you know anything about the Hellenic Metal Scene?
Never heard of it??

What are your future plans?
We would actually like to release "World Terror" live still an uncertain time to book shows here in Australia with the threat of lockdown and cancelations but we are currently working on new songs so definitely more recordings in the future.

Thank you very much for your time & Keep up the good work! The closure is yours.
Firstly a big thank you for your interest in our band and music we appreciate every bit of support, we are still always blown away people enjoy our music and would also like to mention our back catalogue and new album is available to stream and download free from bandcamp, its only free for a limited time just to thank past and future fans for all the support through out the years Thank you, ORDER OF TORMENT.

By Steve the Filthy Dog.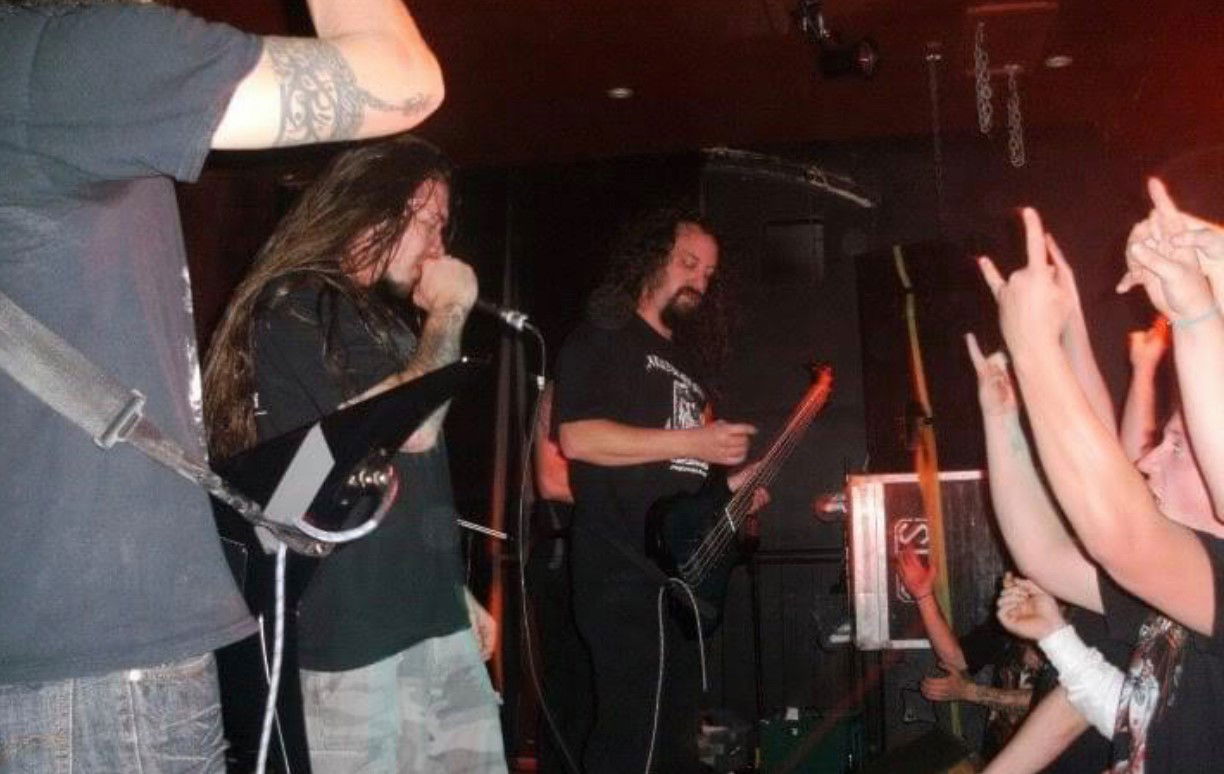 ORDER OF TORMENT CONTACT:
https://orderoftormentofficial.bandcamp.com/album/world-terror
https://www.facebook.com/orderoftorment666/
https://www.reverbnation.com/orderoftorment