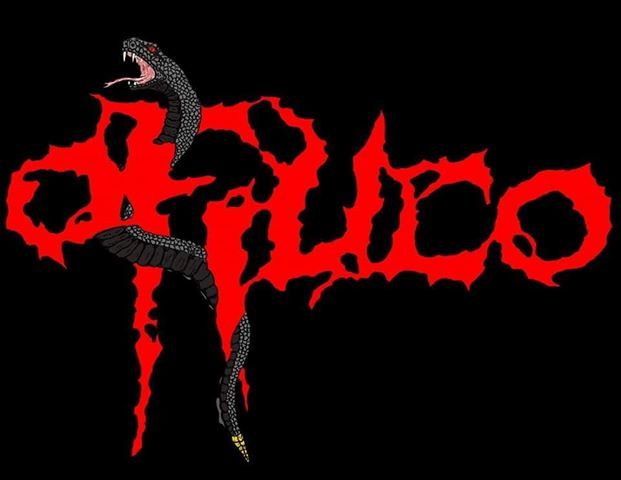 !!!THRASH METAL FROM CHILE!!!
We had a conversation with Boris Diaz (Guitars/Vocals). Enjoy!
Welcome to the FILTHY DOGS OF METAL Webzine.
1. Tell us a few things about OFIUCO (Members, Starting Year etc).
Ofiuco is a Thrash Metal band from the fifth region of Chile, specifically from the Aconcagua valley, We started in 2013 and since then we have not stopped rehearsing and playing live, the band has had changes of members during its history but currently the alignment is: Paul Contreras on drums, Daniel Galdamez on bass, Oliver Madrid on guitar and Boris Díaz on Guitar and Voice. To date we have recorded and released 3 studio works, we hope to return soon to resume the work that we have been forging as a band since everything is currently interrupted due to the pandemic.
2. In 2019 you have released your album ''Deseos de aniquilación''. What was the Feedback from your audience as well as from the Press?
We are satisfied with the reception that our album has had, although we know that the sound could be polished and shaped a little better, this release was undoubtedly a great success since we got editions in physical format from Asia and South America, in addition to the support that we received. He delivered the Nocturnal Silence label, editing this material here in Chile. Unfortunately due to the pandemic all of our live promotion plans for this album have been postponed, including our tour of the countries of Peru and Ecuador.
3. Label or DIY and why?
Label.Sometimes it is difficult for bands to be able to self-manage a CD, Cassette or professional vinyl run, since they are expensive considering all the expense of recording an album, EP or Demo. But more important than that, is the support and push that a label gives your band, your material can reach different parts of the world in different formats, but not independently, perhaps it will be a little more difficult.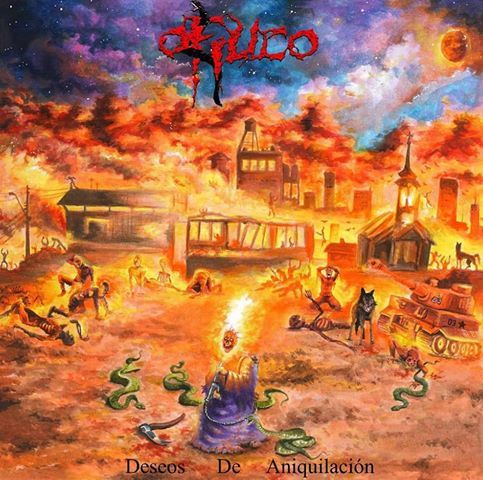 4. Do you prefer Vinyl, Tape, CD or Digital Format and why is that?
Any of the 3 physical formats that you have mentioned, since that is the essence of metal, the music embodied in these formats. Currently we have released our works on Cassette and CD, we hope to be able to make some work on Vinyl, if any label wants to support us, do not hesitate to contact us.
5. Your music style is Thrash Metal. Which are your main influences (Favourite Artists / Bands etc.)
Ufff the truth is that we like many bands in the world and all of them inspire us when composing something, if I had to name some, several classics like Testament, Artillery, Overkill, Atrophy, Forbidden, Megadeth, Metallica, come to mind etc in the way of creating Riffs and managing speeds, but we also take influence from Heavy metal adding our own label to sound different, which at this point is already very difficult for us and for any band haha
6. Which things, do you think, a Band should sacrifice in order to succeed? Have you ever sacrificed anything in your life for a better future of your Band?
I think the main thing is to forget that you make any sacrifice when it comes to your band. It should not hurt to spend your time or money renewing your instrument, rehearsing or recording.I think that when a band becomes a family and not just a simple weekend hobby with people who only see them for rehearsal and then lose all contact, that's when things start to happen. The same members of a band are the ones who push them to achieve all the goals, the more passion, work and commitment everything must be given in a better way, it is very important to work with the right people.I personally know that I have lost a lot in various aspects of my life due to the band, but I do not regret anything because my passion is music, without it I am nothing and it would not be worth living. I am aware that economically speaking I will not get the deserved income haha but that does not interest me, the experiences gained and lived are worth more than any material waste, leaving an eternal mark in this short period of life is more valuable, there is nothing more satisfactory to do what you love and not what society imposes on you as the normal thing to do. This form of liberation also feels very good.
7. Describe your ideal live show as a performance Band. Have you already experienced that?
The truth is that if, as a band we are not interested in whether it is a giant or small stage with all the paraphernalia only that it has the basic requirements for a good sound, we are interested in an audience with which we can connect and transmit our energy, that It is a perfect show for us and we are very eager to return soon to feel the sensation of playing live.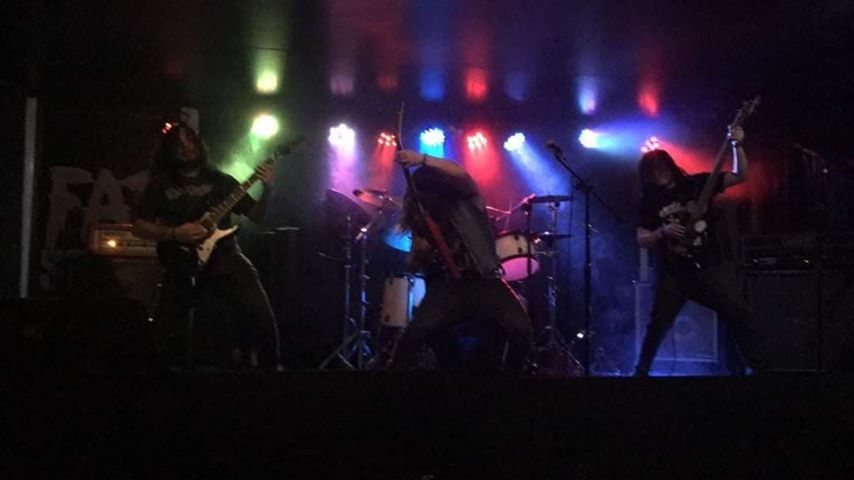 8. Which attributes, do you think, that a new Thrash Metal Band should have in order to gain identity and be unique?
The most important thing for a Thrash metal band is the attitude and also the handling ability of the instrument combined with a staging in which you manage to transmit all the passion and speed, depending on the energy you transmit will make you be different from the rest.
9. Do you believe that Bandcamp and other Digital Platforms help the new Thrash Metal Bands? Which, do you think, is the ideal way for a Band to promote its work?
Emmm the truth is that they help you a lot, as a band and banger you can find and discover bands throughout the world and even far from your own country, it is a good tool without a doubt, like social networks, which allows us to interview now haha. And the ideal way I think is to move your material in every show you attend, to be able to exchange material with bands from different parts of the country or abroad, at the moment I use that system and send it to specialized distributors who provide real support to the band, I hope to continue expanding our material in this way, and also using social networks in a good way helps a lot. The important thing is to always be active, one must go to the mountain or go down to the river, if you don't do it nobody will do it for you.
10. Tell us a few things about the New Underground Metal Scene in Chile (Bands, Fanzines, Webzines,
Ufff the truth is that as a banger I never cease to be amazed, the national bands have a very high level, many are exported and every day new amazing material comes out, in addition to new labels / distros supporting the entire movement and producers organizing high-level events. Even our Aconcagua valley scene that was a little asleep a while ago is gradually integrated as a powerful one, managing events, talk / broadcast programs and with a new litter of very good bands and faithful banger. Many bands want to come to promote themselves here and that makes us very happy.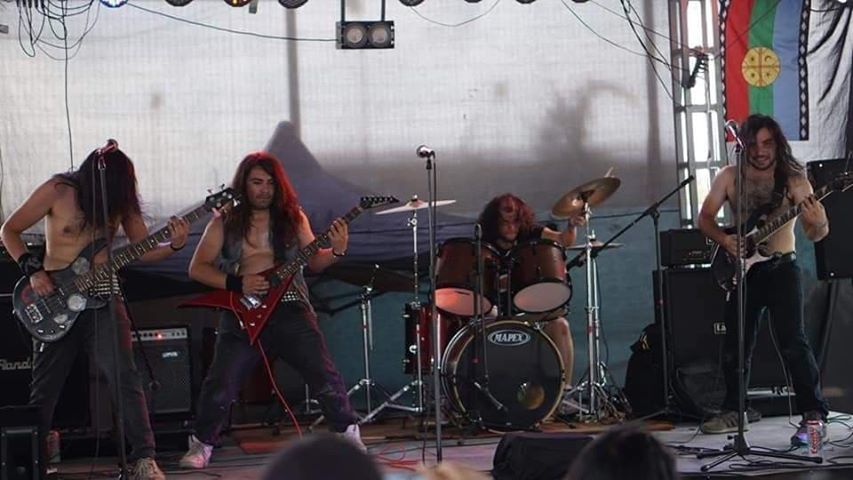 11. Do you know anything about the Hellenic Metal Scene?
I don't know much, but I'm fans of Suicidal Angels which is a band that inspires me a lot when composing.And I remember a label called Eat Metal records that some band from Chile has released and No remorse records, but I don't remember more, I am indebted to that and this is a good opportunity to investigate.
12. What are your future plans?
This should have been a great year for the band, we had scheduled good dates in our country and abroad for the presentation of our new album, so we hope to be able to retake everything pending soon. We also want to continue working on event management in our lands and record a new EP, but that would already be in 2021.
13. Thank you very much for your time & Keep up the good work! The closure is yours
Thanks for this interview, the support that this medium gives to bands around the world is highly valued.And thank everyone who has supported us in our career as a band, be it event producers, distros, zine, labels, etc. and the most important are the bangers who listen to us and support us.And for those who do not know us, do not hesitate to contact us either to talk or exchange material, actually for whatever.
By Steve the Filthy Dog.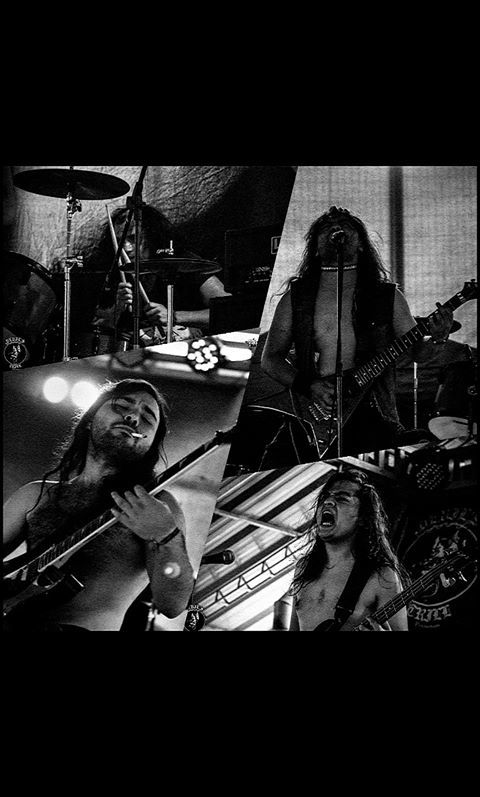 OFIUCO CONTACT: