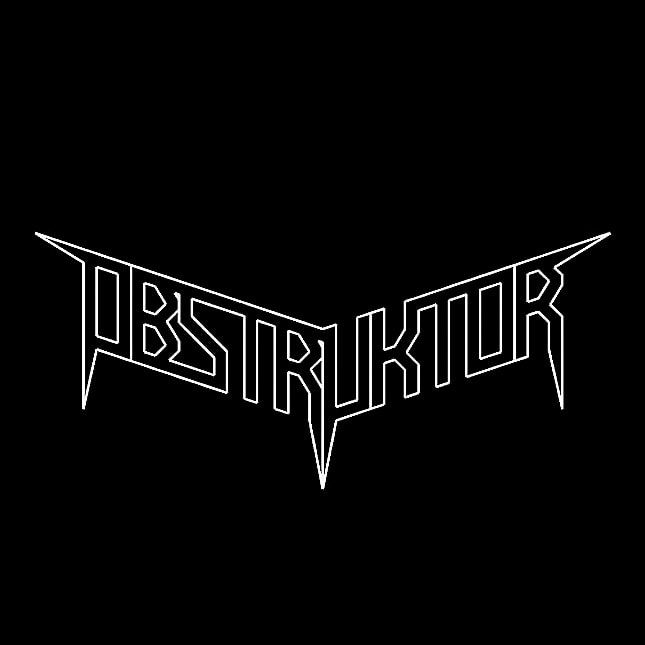 !!!THRASH METAL FROM NETHERLANDS!!!
We had a conversation with Bas Leurs (Guitars/Vocals).Enjoy!
Welcome to the FILTHY DOGS OF METAL Webzine.
1. Tell us a few things about OBSTRUKTOR (Members, Starting Year etc).
We're a young Dutch metal band formed in late 2016. It started out with best friends Max Buijs on drums and Bas Leurs on guitar, forming the band Massgrave. Max was a regular drum substitute for Bas' main band at the time, Sabotage. It soon became clear that there was much more creativity and drive than they could utilize in Sabotage which led to the simple decision to start a new band where all those ideas and riffs would become reality. Bas picked up guitar instead of bass out of pure need for a guitarist and with this duo, songwriting could begin. After a few months the name was changed from Massgrave to Obstruktor because that name is obviously way cooler. The following years were spent on writing songs, crossing boundaries, becoming increasingly better musicians, learning how to record songs and a (way too) long search for additional band members. On September 11, 2018, Jesper te Beest joined the band as the second guitarist. Soon after that, the first steps of recording an album were made. All the time that was needed was taken and spent to make the album sound as mad, mean, powerful and aggressive as possible. Still without a bassist, Bas fell back on his old duty for the recording sessions and later also did the vocals together with Jesper. On February 4, 2020 Obstruktor released their debut single, Wrong Hands which is also the lead single of the album Wrong Hands which was officially released on July 22, 2020.
You have recently released your album ''Wrong Hands''. What is the Feedback from your audience as well as from the Press?
We've gotten back a few reviews and some of the more prominent points were that our sound is pretty oldschool, to some maybe a little outdated. We've also been compared to oldschool Kreator and Nuclear Assault. We've received 73/100 points from the Aardschok magazine which is pretty huge for us!
Label or DIY and why?
We are independent because Max and I (Bas) have been very interested in recording and production ever since we started. After recording a few demo's we wanted more and better gear to record ourselves. Eventually we were lucky enough to get our own little studio/practice space so we could experiment with recording and producing. Nowadays with platforms like Distrokid, Bandcamp, Instagram, Facebook etc, being with a label for a small band like ourselves is kinda pointless. Besides that, it's good for us to do this stuff ourselves so we know the ins and outs of the industry before we potentially get tangled up in some sort of contract with a label.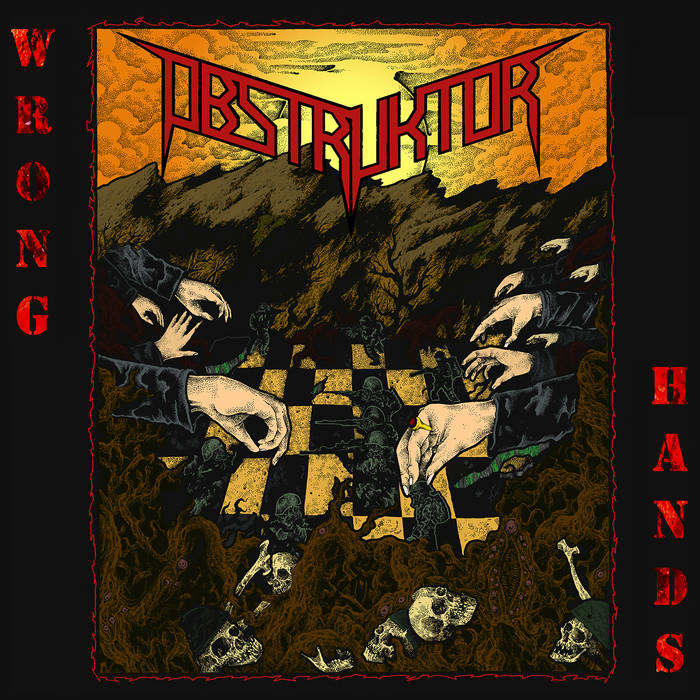 Do you prefer Vinyl, Tape, CD or Digital Format and why is that?
We like both physical and digital formats, to release and to own. The digital format is so easily accessible for everyone everywhere that that's by far the best way to spread your music nowadays. We've had listeners from all over the world already who we probably wouldn't have reached if it weren't for Spotify, YouTube etc. That being said, it's so cool to hold a physical copy of an album you like, let alone if it's your own release which took so much time and effort to make.
Your music style is Speed/Thrash Metal. Which are your main influences (Favourite Artists / Bands etc.)
For Wrong Hands we were somewhat influenced by Death, Metallica, Nuclear Assault, Pantera, Evil Invaders, Kreator and Revocation. For our new songs we're implementing a lot more extreme and death metal influences.
Which things, do you think, a Band should sacrifice in order to succeed? Have you ever sacrificed anything in your life for a better future of your Band?
Goats! Probably the blood of a virgin. No but seriously, we haven't really sacrificed anything yet. We're prepared to sacrifice a lot if that means the band will grow bigger but for now it's all pretty 50/50 between our jobs/school and the band which is pretty manageable.
Describe your ideal live show as a performance Band. Have you already experienced that?
It needs to be not just a gig but an experience for both the audience and for us. We're all there for a sick night but it should be a night that'll occupy a little portion of everyone's mind for a long time. We haven't experienced that yet since we haven't gigged yet with Obstruktor.
Which attributes, do you think, that a new Speed/Thrash Metal Band should have in order to gain identity and be unique?
Keep breaking 'the rules' and do whatever you need in order to keep evolving as a band. Don't exclusively aim for what's already been done so many times.
Do you believe that Bandcamp and other Digital Platforms help the new Speed/Thrash Metal Bands? Which, do you think, is the ideal way for a Band to promote its work?
Yes we do! Bandcamp is a great way to sell your merch all over the world. Although we're more fond of Distrokid because it helps distribute your music to nearly all streaming platforms.
Tell us a few things about the New Underground Metal Scene in Netherlands (Bands, Fanzines, Webzines, Metal Clubs etc.)
It's pretty active actually. There's a lotta bands that are definitely cut out of the right wood. A lot of clubs and venues are all about promoting the underground metal scene so there are plenty of opportunities!
Do you know anything about the Hellenic Metal Scene?
We know bands like Rotting Christ and Suicidal Angels but Jesper is deep into black metal so he's more familiar with the Hellenic black metal scene.
What are your future plans?
Play hard, play fast, play loud, drink beer and tell what's on our minds through our music!
Thank you very much for your time & Keep up the good work! The closure is yours
Thanks for interviewing us! Follow us on social media, stream our music, buy our album and send us a message to chat a little about whatever! Cheers and keep rocking! Bas, Max and Jesper.
By Steve the Filthy Dog.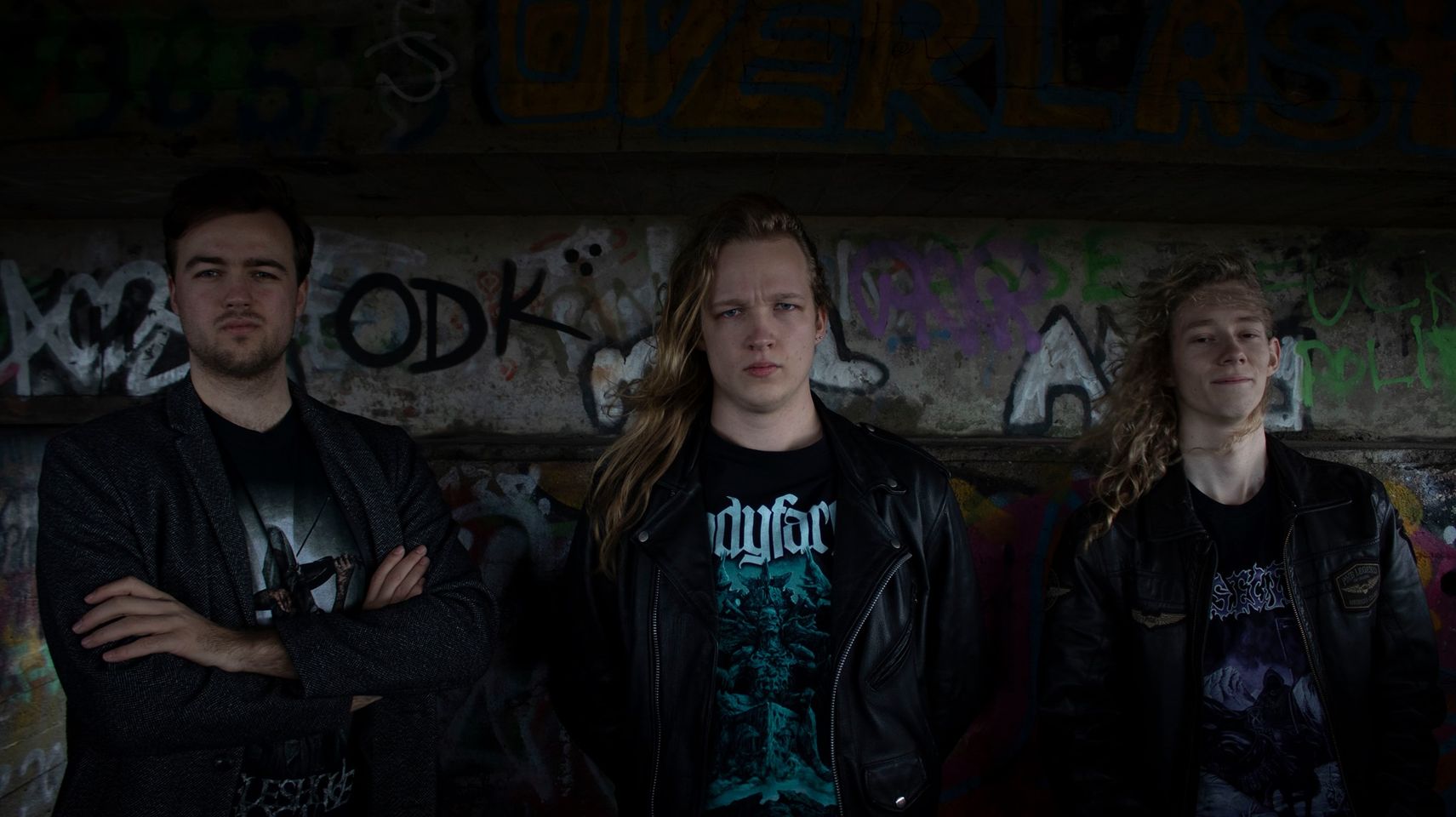 OBSTRUKTOR CONTACT:
https://obstruktor.bandcamp.com/
https://www.facebook.com/obstruktorband/
https://www.instagram.com/obstruktor/