!!!COLOMBIAN METAL ATTACK!!!
We had a conversation with Edison Gil (Guitars).Enjoy!
Welcome to the FILTHY DOGS OF METAL Webzine.
Tell us a few things about NIGHTMARE (Members, Starting Year etc).
NIGHTMARE was founded in Medellín, Colombia, in 1999 by Mario Uribe and Edison Gil. We decided to play traditional Heavy Metal from the start.We recorded a demo tape called "Gates of Hades" in 2001; the members in that moment were Hugo Uribe (Witchhammer) on drums; Camilo Londoño (Slayer) on bass; Mario Uribe (B.A. Ripper) on lead guitar & vocals, and Edison Gil (Enforcer) on lead guitar; but after the recording, Camilo left the band and Oscar Urrego (Sinister Storm) joined us. With that line up, NIGHTMARE recorded the albums "High Speed Venom" in 2004 and "About to Explode" in 2010.In 2011, Hugo left the band, and Daniel García came to play the drums. With that line up, NIGHTMARE recorded a full-lenght in 2015 called "The Will to Overpower" and the EP "The Place Where I Belong". This EP was released in 2020, but it was recorded in 2017. In 2018, after the recording sessions, Mario announced that he would leave the group.After two quiet years, Nightmare was back on the road with some new members. The current lineup is:
Edison Gil – Guitar
Oscar Urrego – Bass
Daniel García – Drums
Julián Restrepo – Guitar
Cristian Mejía – Vocals
You have recently released your EP ''The Place Where I Belong''. What is the Feedback from your audience as well as from the Press?
We have received very good comments from both the public and the press. We have seen a couple of reviews about the album and they have been positive. The album started to sell very well when it was released, but then the pandemic came and it seems that the world stopped for a while. The distribution is now being reactivated.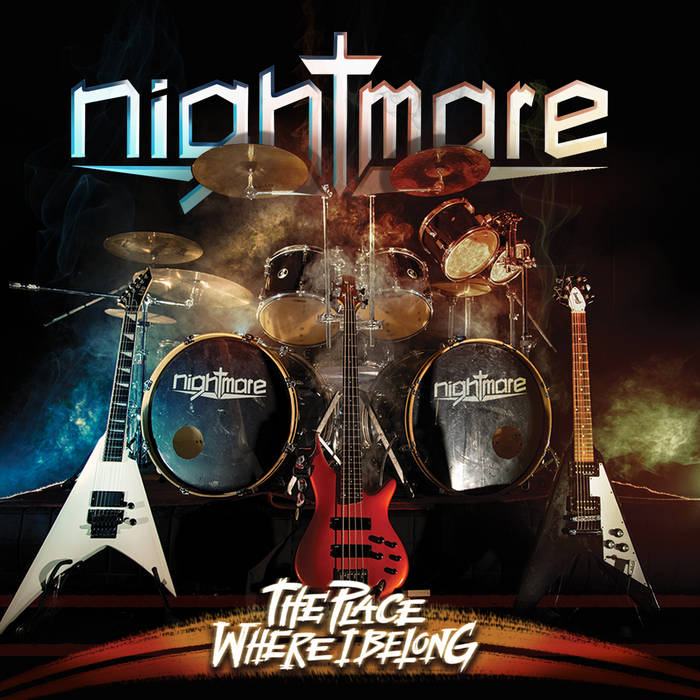 Label or DIY and why?
We think they are different ways to reach the public. There is no one better than the other. If it is a good record label, which can guarantee distribution in places where your music usually doesn't reach, it is a good strategy to have them; obviously, as long as there is a fair deal. By the other hand, DIY guarantees a certain artistic independence and gives the possibility of receiving the profits in full. In any case, both possibilities must be balanced.
Do you prefer Vinyl, Tape, CD or Digital Format and why is that?
We think technology is here to stay and there is no point in fighting with it. I love having the recordings in physical format, whether it's on vinyl, CD, or tape. I love to open an album and look at the lyrics, the credits, the cover, the photos and know that I am going to listen to an album with the best sound quality; however, the portability provided by digital platforms are a great advantage. Whenever we can, we will release our albums physically, but it must be understood that many people want to have access to music from their cell phones or portable devices.
Your music style is Heavy Metal. Which are your main influences (Favourite Artists / Bands etc.)
It would be a very long list of bands. Although we have many tastes in common, obviously each of us has his personal tastes that go almost from Blues to Death Metal and that differ from one member to another. However, if we unify criteria, we have to say that our main influences are the traditional Heavy Metal bands such as Judas Priest, Iron Maiden, Saxon, Accept, Black Sabbath, Dio, Riot, etc. and many Hard Rock bands from the 70's, like UFO, Rainbow, Whitesnake, Triumph, Deep Purple, Rush, AC/DC, to name just a few.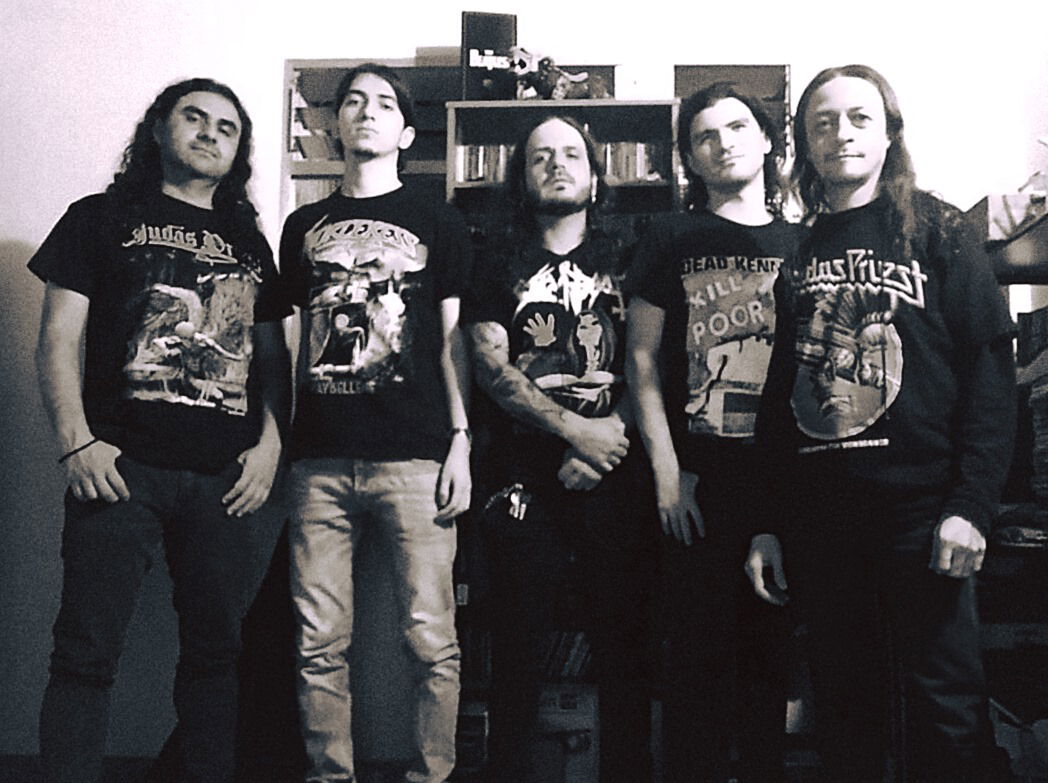 Which things, do you think, a Band should sacrifice in order to succeed? Have you ever sacrificed anything in your life for a better future of your Band?
You have to love what you do and in that sense, the sacrifice is not painful. However, you have to sacrifice a lot of your time on band-related activities: studying the instrument, writing songs, learning about equipment, distributing music, advertising, preparing concerts, working on social networks, etc. And, as an underground band, all the work is on us. At some point in life, you realize that you are passionate about music, you decide to form a band and how far you want to take it; once that decision is made, other things come to the background more easily.When the previous members have left the band, it has been difficult to face, because they spent many years working together, traveling, playing. That forces you to make decisions regarding the group and integrate new members that fit the band, from which you expect the same or more commitment than the previous member and you have to try that the identity is not lost on that path.
Describe your ideal live show as a performance Band. Have you already experienced that?
It might seem like a cliche, but each concert has something special for us. In our country we have a large number of followers who give themselves at each concert, singing the songs and living it to the fullest; that fills us with satisfaction. We have played in small bars for 60 people and on local festival stages for 5.000 people or more. Each experience generates great emotions. We would like to go out from Colombia and play in other countries of the world; to be able to take our music to other latitudes and show some of the metal that is made in our country. We try that our shows comply with adequate technical conditions to be able to do a good performance, and that is our main objective, that after the show the public feel that they saw a good live band.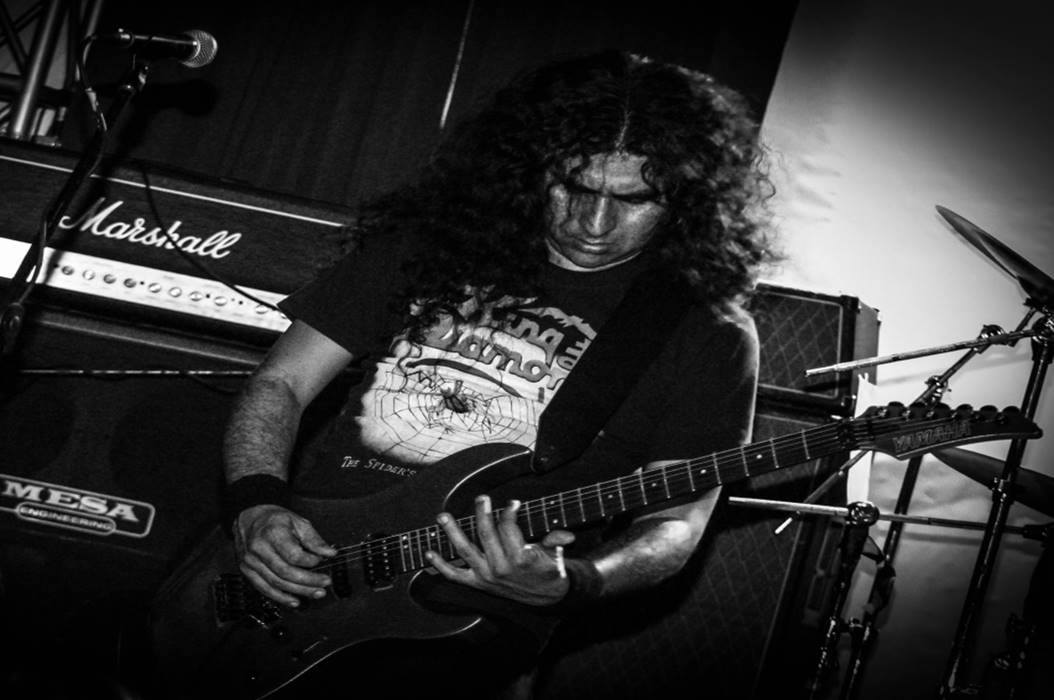 Which attributes, do you think, that a new Heavy Metal Band should have in order to gain identity and be unique?
I couldn't say I have a formula for that. It's hard to think of sounding different when you play a genre that was created 50 years ago. There will be always someone who will want to find a similarity between your music and something he knows. However, the first thing a band should think about is composing good songs and not sounding like someone else. Music production today tends to standardize the sound of groups; you have to try to escape from that and go back to the roots of what it is to fine-tune and record a drums, look for a particular sound in an amplifier, make good songs, study ways of making music, listen to a lot of music and work with musicians who are committed to the project.
Do you believe that Bandcamp and other Digital Platforms help the new Heavy Metal Bands? Which, do you think, is the ideal way for a Band to promote its work?
The ideal way would be to have a lot of money to make a great music production, make videos and pay for promotion, haha! But in a more real situation, I think the first thing is to have something recorded to show, creating good relationships with similar bands helps. Nowadays it is important to have social networks, which allow people to get closer and know the band. Making good live performances is a way to generate public awareness, and in that case, word-of-mouth publicity from fans helps a lot.Digital platforms are one more way for distribution. Many people turn to them as their first means of consultation when looking for information about a band, so they are a good tool. Zines are very important too, because many people like to read about music, new bands, new releases, etc.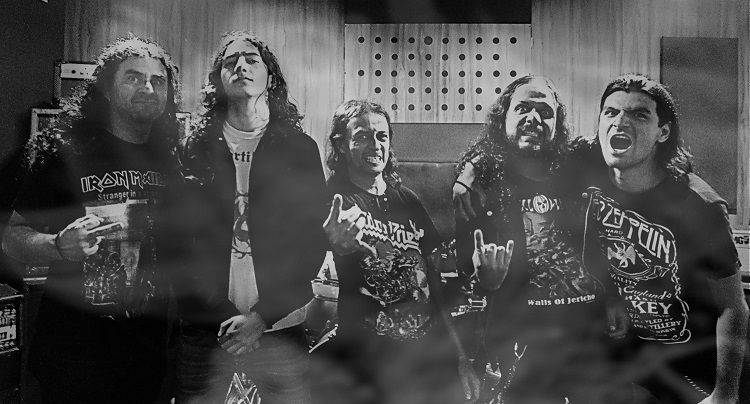 Tell us a few things about the New Underground Metal Scene in Colombia (Bands, Fanzines, Webzines, Metal Clubs etc.)
The underground Metal scene in Colombia is big. I mean, Colombian is not a Rock Music country, most people here listen to other kinds of music. However, we had a lot of underground metal bands; more than 1700 registered in Metal-Archives, for example. You can find bands in too many genres of Metal, from Old School to New styles. We have some old and new zines, some Metal Clubs; in my city, Medellín, before fu**** Covid, we had around 10 metal pubs. Latin American headbangers are very passionate, we are full of energy, and that passion is in each thing that we do.
Do you know anything about the Hellenic Metal Scene?
Well, to be honest, we know some about the most recognized bands, like Rotting Christ, Septicflesh, and a few more... And we really don't know why! Ha ha!
What are your future plans?
We have been composing new songs and rehearsing them. We hope to record a new album this year and release it maybe at the beginning of 2021. We wish live shows would come back, to search for some touring dates.
Thank you very much for your time & Keep up the good work! The closure is yours
Thank you so much to the FILTHY DOGS OF METAL Webzine and people who read this interview. We invite everybody to visit our website and streaming music sites. Listen to the band, and if you like, please follow us. Find us as nightmarehm.
E-mail: nightmarehm@gmail.com
Youtube: https://www.youtube.com/user/NightmareHM
Instagram: https://www.instagram.com/nightmarehm/
Facebook: https://www.facebook.com/nightmarehm
Bandcamp: https://nightmarehm.bandcamp.com/
Be Hard, Be Heavy, Be Metal!
By Steve the Filthy Dog.