!!!BLACK ARTS CONSPIRACY!!!

We had a conversation with NIGHT'S BLOOD. Enjoy!
Welcome to the FILTHY DOGS OF METAL Webzine.
1. Tell us a few things about NIGHT'S BLOOD (Members, Starting Year etc).
Night´s Blood consists of 4 members, of which all have been good friends for a long time. In 2014 we first came together with the intention to play music, although intention is not quite the correct term, since it all started out as a reaction to heavy drinking and listening to our favourite music. We wrote our first song and soon started jamming on a regular basis and writing new tunes which culminated in our first self-released demo called "Hellish Metal Possession", perfectly capturing the raw and uncompromised energy of that time.
2. In 2018 you have released your album ''Black Arts''. Have you prepared anything new since then?
After the recordings for "Black Arts" we played a few gigs. But in the last months we started to write new songs and plan to release an EP. Most of the songs are complete and we are going to record a Promo tape with two demo tracks soon that gives a first glimpse on what is to come. At the moment we are searching for the right label for the EP-release.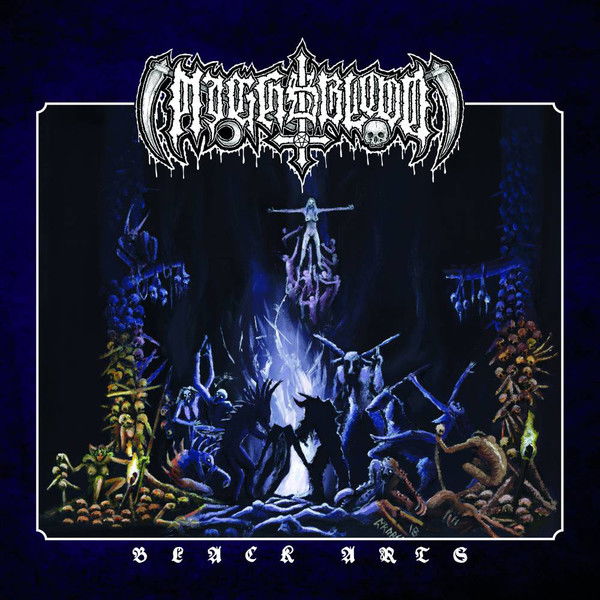 3. Label or DIY and why?
We really appreciate both. For demos there is nothing better than DIY. This transports the spirit of our visions best. For the main releases like Full-lengths and EP it's easier for us to cooperate with a label. A label improves our opportunities for promotion and distribution. There are many great underground labels in Germany which are the best platform for bands like Night's Blood and transport the passion that comes along with DIY.
4. Do you prefer Vinyl, Tape, CD or Digital Format and why is that?
Our first two releases were self-released tapes. We love the charm of this analogue format. But it's for sure that Vinyl is still one of the best ways to enjoy music. The upcoming EP shall be released on LP. CDs and digital formats (also YouTube) are a good way to present your music to a greater audience or discover new stuff and surely have advantages when it comes to practicability but we personally prefer the analogue way.
5. Your music style is Black/Thrash Metal. Which are your main influences (Favourite Artists / Bands etc.)
We are influenced by various styles of fierce and sombre music. There are no boundaries when we write songs. Our music shall transport dark and evil emotions that evoke aggression, melancholy and fury.For sure there are bands that are very important for us personally, but each band member brings his own influences to the band ranging from classic rock to putrid raw black metal and everything in between. Some of us have also gotten into more obscure stuff like Kraut and Deutschpunk, some still prefer the traditional bands like Darkthrone, but still there are artists and their general approach that all four members can relate to like Dissection, old scandinavian Black Metal, old Thrash and Speed Metal (Germany, Bay Area), some classic Heavy stuff, old Death Metal and of course Hellhammer and Bathory!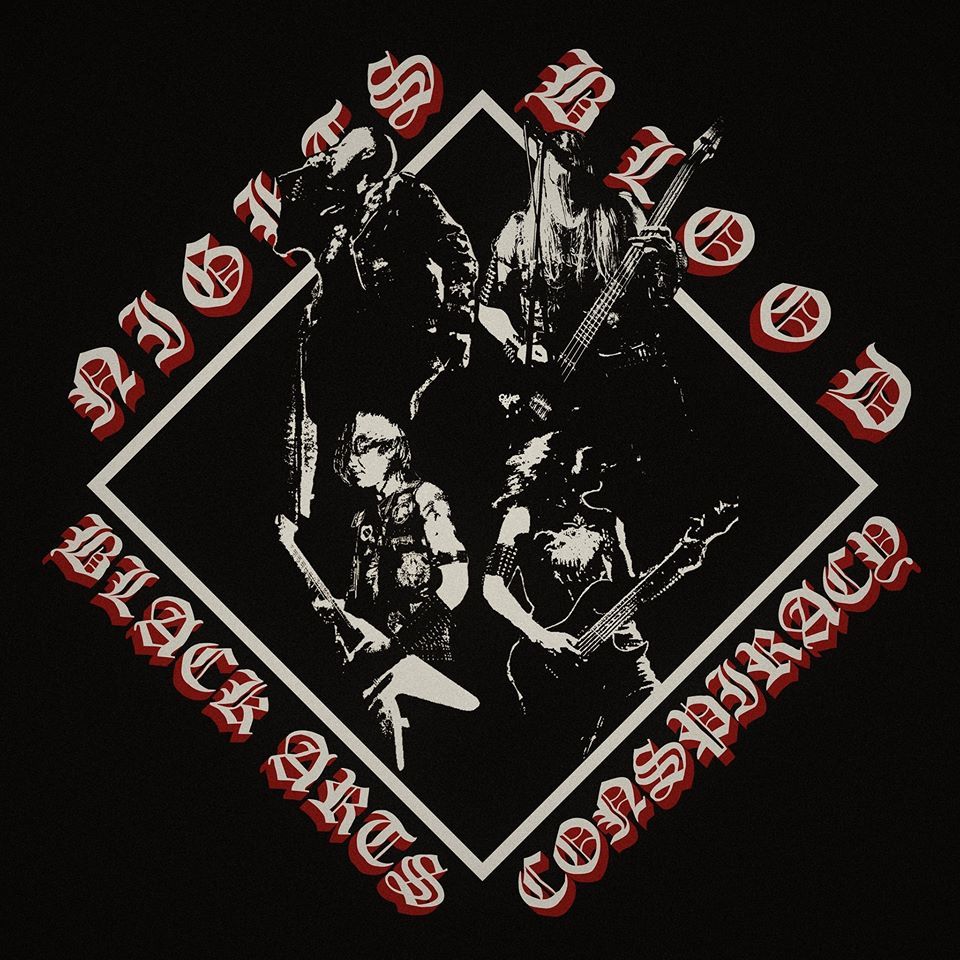 6. Which things, do you think, a Band should sacrifice in order to succeed? Have you ever sacrificed anything in your life for a better future for your Band?

It´s hard to answer in a general way. Having a band itself is an act of sacrificing time, energy and nerves. Some bands are in a situation where they subordinate their job/everyday life to their "career". We know a few bands around us that have made it with a lot of passion, sacrifice and through many backlashs which I definitely have a huge respect for! On our level we are not in that situation/mindset since it´s simply not possible or too much of a risk to sacrifice a job/qualification for our band, nevertheless when it comes to our music there´s really nothing more important and we couldn´t be more passionate with every single detail of our music and its presentation! We probably won´t ever play a world tour but still we sacrifice a lot personally for music!
7. Describe your ideal live show as a performance Band. Have you already experienced that?
Our live experience is and has been rather limited, but we had a few very fulfilling, exhausting and powerful shows that left us with a sense of satisfaction. An ideal show would include an eerie sense of darkness and tension on stage and pure devotion and chaos in front of it.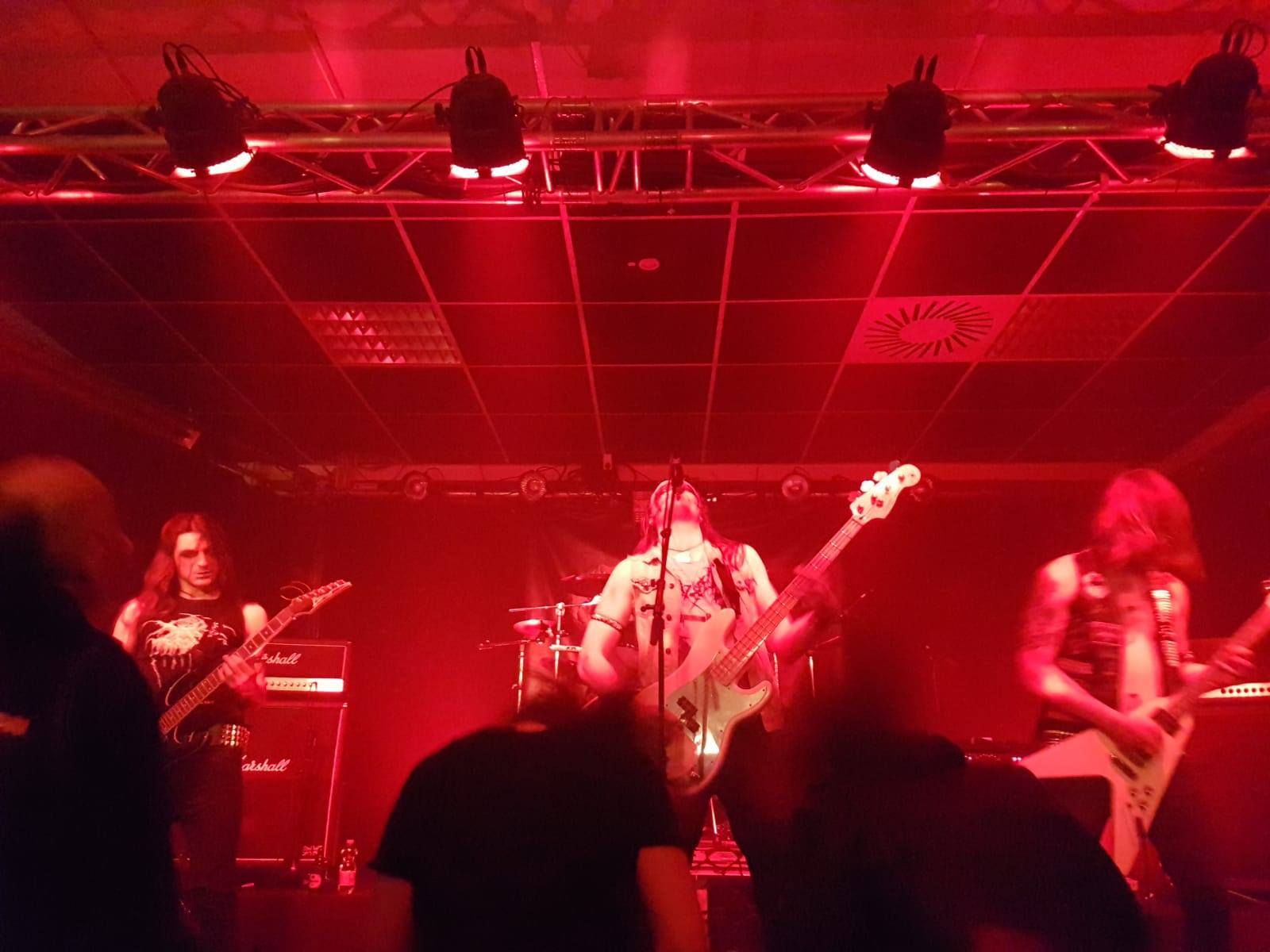 8. Which attributes, do you think, that a new Black/Thrash Metal Band should have in order to gain identity and be unique?
Easier said than done to be honest. As stated earlier, we don´t look at it from the "Black/Thrash and not-Black/Thrash"-perspective, but in order to stand out and be different you need courage, creativity and a genuine drive to create your own music and art. Try stuff, don´t stick to the same old schemes, express authentic emotions, think outside the box, not giving a fuck. While doing so, never forget the roots and origins of the genre. As I said, not easy to accomplish, although we try our best to maintain that to our own standards!
9. Do you believe that Bandcamp and other Digital Platforms help the new Black/Thrash Metal Bands? Which, do you think, is the ideal way for a Band to promote its work?
The new media has it´s upsides and downsides, and in times of thousands of albums and new bands every year, those platforms can be a great way to get your music out there. Bandcamp is very useful for small bands without being cringy Instagram whores. Facebook also has its advantages when it comes to getting your event out there although most of us are not active on Facebook.
10. Tell us a few things about the New Underground Metal Scene in Germany (Bands, Fanzines, Webzines, Metal Clubs etc.)
We have a whole bunch of great younger bands in the Underground scene. The area Night´s Blood originates from has a lively scene with many great concerts from the smallest obscure rehearsal room gigs to the bigger bands having tourstops here. Many friends and comrades of us play in bands. Worthy of checking out are The Night Eternal, Warlust, Erazor, Witching Hour, Nocturnal Witch, Karloff, Attic, Vulture, Grabunhold, Ypokosmos, Diabolic Night, Iron Kobra, Sadistic Goatmessiah, Morast, Evil Warriors, II, Vidargängr, Imha Tarikat, Angel Blade…
11. Do you know anything about the Hellenic Metal Scene?
To be honest, the Hellenic scene is somewhat under my (our) radar, but you have some respectable, legendary Bands (Varathron, Rotting Christ, Necromantheon) and of course Dead Congregation, which I personally love!
12. What are your future plans?
Our future plans are to write more music, develop as musicians and preserve the passion and fun despite a lack of time in our everyday lives.
13. Thank you very much for your time & Keep up the good work! The closure is yours.
Thanks a lot for the interview! Keep supporting the unknown and obscure and death to false metal!
By Steve the Filthy Dog.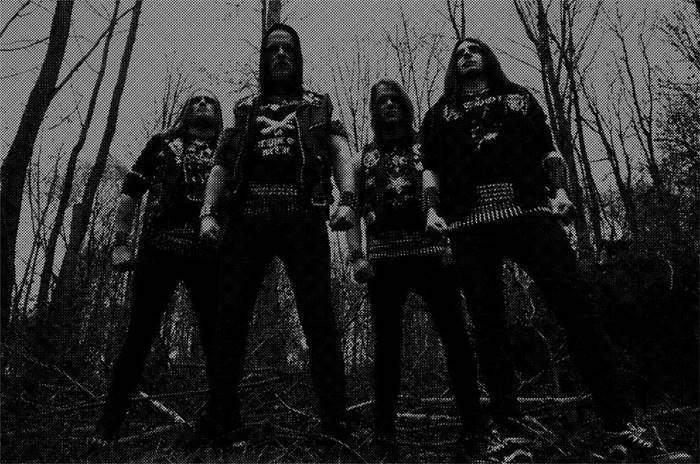 NIGHT'S BLOOD CONTACT:
https://nightsbloodrites.bandcamp.com/