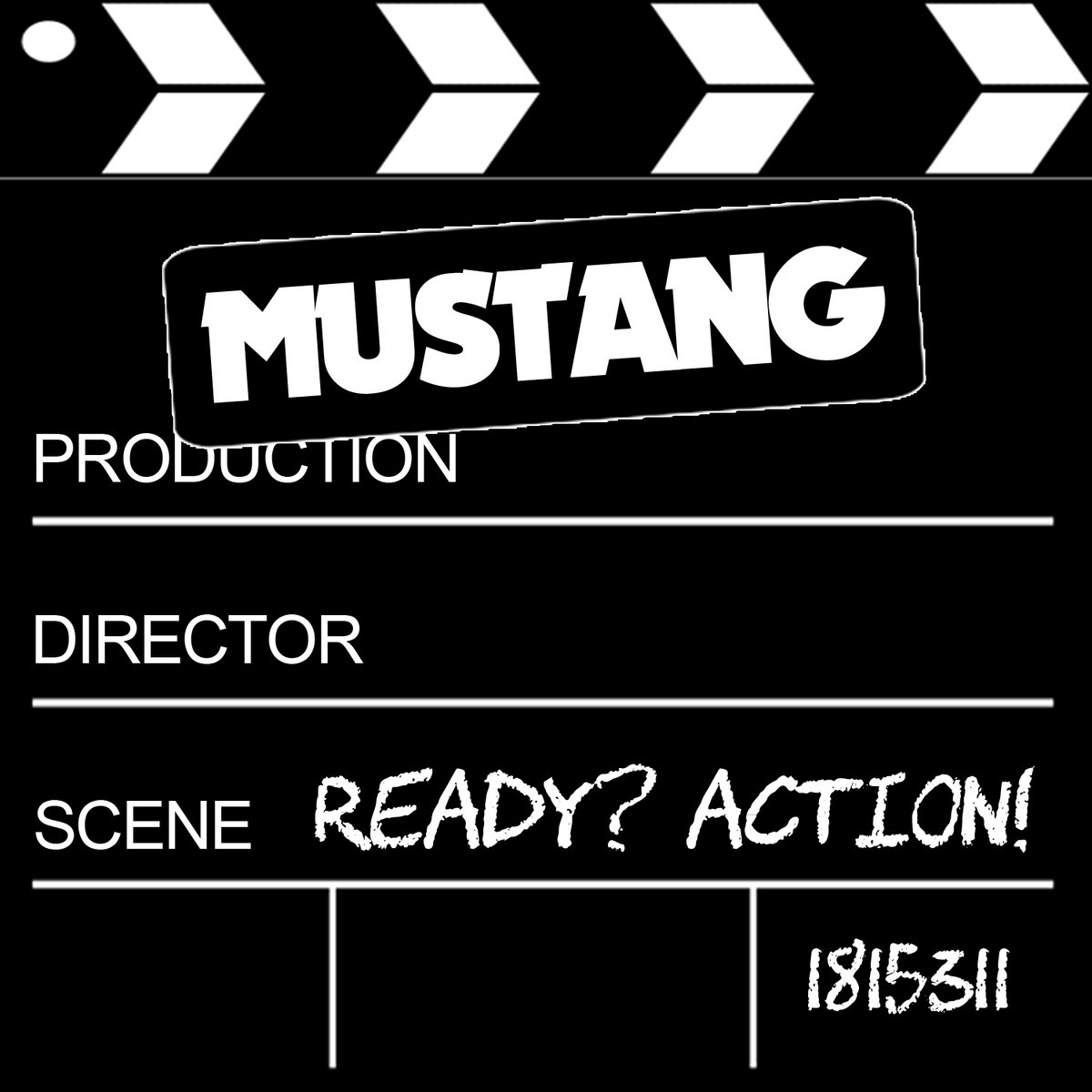 !!!HELLENIC OLD SCHOOL HEAVY ROCK!!!
Welcome to the FILTHY DOGS OF METAL Webzine.
Tell us a few things about MUSTANG (Members, Starting Year etc).
We are a Hard Rock/Heavy Metal five-piece from Athens, Greece. We were formed somewhere near the end of the first COVID lockdown in the summer of 2020. We've got Hans Millingen on lead vocals, Thanos Koursaris and Thanos Sar on the guitars/backing vox, Grigoris Serelis on the bass and Marios "Stingray" Konidaris on the drums/percussion.
You have recently released your demo ''Ready? Action!''. What is the feedback from your audience as well as from the press?
We're very glad, because the demo has been met with a very warm response by our audience, and most of all, the people that have supported us since the early days. We were also very lucky that not long before the release, we were the supporting act for Spartan Warrior (Cheers guys and thanks for your friendship!) during their show in Athens. We had a blast playing live with them, and we were also overjoyed to see that the audience seemed to enjoy it as well. Reception from the press has been great as well, with SingLoud TV commending our NWOBHM influences and our attempt to revive the oldschool Heavy Rock sound in Greece.
Label or DIY and why?
Perhaps DIY, since finding a record label contract can be quite the challenge, especially for a new band trying to find its own sound and style. Also contracts come with a lot of expectations, which might lead to a lot of pressure or compromises being made to suit said expectations. We think that conforming to the needs of a record label could be dentrimental for a new band trying to find a unique identity. That being said, we wouldn't say no to signing with an independent label that would give us ample creative freedom to write songs and play as we like.
Do you prefer Vinyl, Tape, CD or Digital Format and why is that?
Digital Format is certainly necessary, since it's efficient in making someone's music widely available at a minimal cost. However, being passionate fans of oldschool bands ourselves, we could never say no to releasing our material on vinyl or tape. In fact we plan on releasing our demo in tape format soon enough, at least for a limited number of copies. We would also love to release a 7-inch single in some time in the not too distant future.
Your music style is heavy metal. Which are your main influences (Favourite Artists / Bands etc.)
We'd say the term Heavy Rock is a bit more appropriate, since we'd put ourselves somewhere in that grey area in-between Hard Rock and Heavy Metal. Of course, that comes down to our main influences, which range from Classic 70s Hard Rock (bands like Thin Lizzy, Wishbone Ash, Uriah Heep, Scorpions etc.) to bands belonging to the NWOBHM movement that displayed a lot different sounds: we always listened to everything, from more melodic acts, like Praying Mantis or early Def Leppard to bands that had a more straightforward and in-your-face kind of sound, let's say Tank, Raven or Tygers of Pan Tang (Our guitarists share a mutual love for John Sykes). Early Swedish Heavy Metal is also a great influence, with bands like Heavy Load or Gotham City. There's also a variety of more recent acts that have come out of Scandinavia and that we're big fans of, like Night, Black Trip/VOJD and Hallas from Sweden, or Flight and Black Magic from Norway.
Which things do you think a band should sacrifice in order to succeed? Have you ever sacrificed anything in your life for a better future for your band?
In order to make it as a band, you have to make music your full-time job. That can mean anything, from quitting your day job to having to let go of personal relationships. Making it big also comes with altering your sound and identity in order to fit the needs of a broader audience. As for us, we never needed to sacrifice anything in order to have a good time playing live, rehearsing and writing songs. We quite enjoy being a local act, and all of the guys, even though they have a passion for music, they also have other passions as well. Most of us are doing fine, balancing all of them, devoting time to our day jobs, as well various other pursuits we might enjoy.
Describe your ideal live show as a performance band. Have you already experienced that?
We'd really like to play on a larger venue, perhaps as part of the lineup of a festival, but honestly what matters most is the audience. As long as there's even just a handful of blokes that seem to have as much of a great time as we do while playing, then you could consider us happy. We would also love to be an opening act to many of our main influences, just like we did with Spartan Warrior (that's as close as it gets to the ideal experience for us), it would really be an honor and a great joy.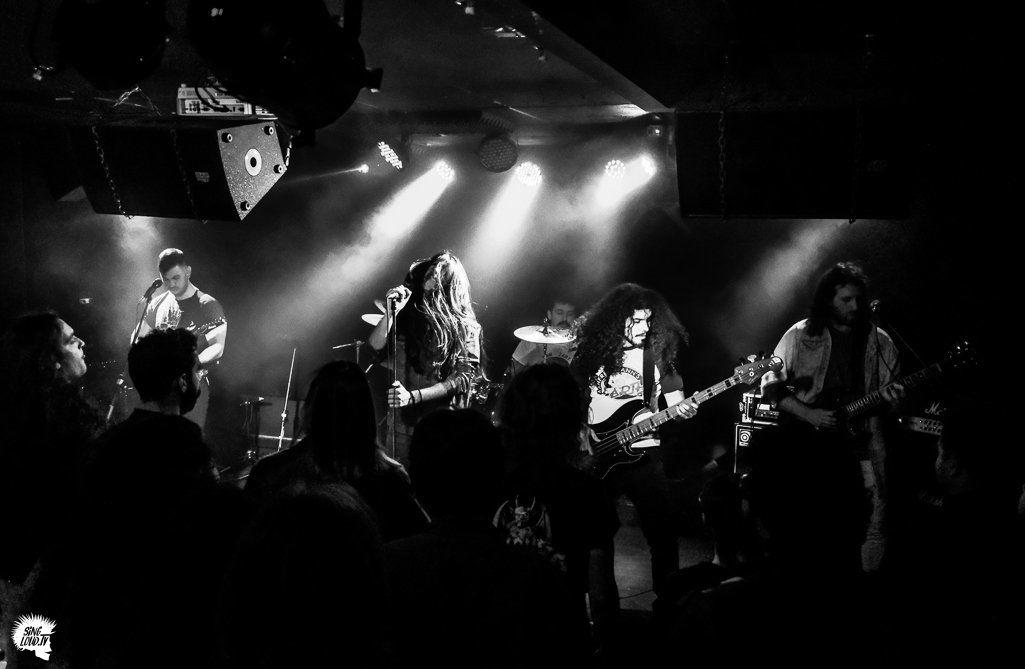 What attributes do you think that a new Heavy Metal Band should have in order to gain identity and be unique?
All it takes is dilligence, hard work and small doses of inspiration. Listen to constructive criticism, but ignore the naysayers. Most of all, don't be afraid to experiment and find a sound that works best for you. Play the music you'd love to listen to.
Do you believe that Digital Platforms help the new Heavy Metal Bands? Which, do you think, is the ideal way for a band to promote its work?
Digital platforms are certainly helpful, being a very handy tool for bands that adopt a DIY approach, giving them exposure and a chance to be heard. The ideal way for a band to promote itself is pretty much to use every tool available at their disposal, like every possible online platform, hard copies, merchandise, and of course playing as many shows as they can. Of course, using every available tool might have a cost, so the more you can afford, the better! Keep some savings aside, folks.
Tell us a few things about the New Underground Metal Scene in Greece (Bands, Fanzines, Webzines, Metal Clubs etc.)
We'd like to mention some great local acts, such as Fyrecross (great melodic Heavy/Speed), Hailsteel (Speed metallers with a dose of punk, making us proud and doing all of those live shows abroad, so keep an eye out for them, and maybe support them by buying the album: https://www.ebay.com/itm/295300752453?fbclid=IwAR2EekB0efYYS9b3yqa09FLUvIi9dIRGSm_fwPoHezo4CWxD0ggNjCmcov0) and Junkwolvz (Also a great Heavy/Speed band with major plain good old Rock 'n' Roll influences). All of these bands have already released some material, so check them out! Also, special thanks to our loyal friend and mentor , DJ Cat (we call him "manager" since he's offered his invaluable advice to us many a time), who gave us so many great nights out downtown, with his "Heavy and Obscure Night" sessions down at the Dreamquest Rock Bar. And let's not forget Michalis Nochos (aka DJ HMRM), who aside from being a killer DJ (you can usually find him at venues such as the Old Boy Bar), has also helped us in making our first steps in playing gigs, since he was the main organizer when it came to the show Spartan Warrior gave in Athens, of which we're very happy to have been a part of.
The last 3 years, worldwide in the world, we have faced many dark, strange & new situations in our everyday life (covid, lock-down etc.) Did all of this affect you positively or negatively?
Honestly, lockdowns can be great for creativity! Mustang were conceived during the first lockdown, as a means to escape the grim reality. Our initial plan was just to have fun playing music. That being said, being locked in your house for months works great for practice and gives you focus, so to speak. Everything else came naturally as time passed and we gained more experience, but we can say that without the lockdowns we might have never existed at all!
What are your future plans?
We plan to record again in the near future, since we have a lot of material that hasn't yet been released. We'd also like to play some gigs during the summer, something on which we're currently working on. We are also planning on releasing our demo in physical format (tape), as well as designing some merch like t-shirts and stuff. There's still a lot of work to be done until we release our first full-length LP, but that is, of course, something we aspire to do.
Thank you very much for your time & keep up the good work! The closure is yours.
Thank you very much for the opportunity and the exposure, it really means a lot! We'll be sure to inform you about upcoming releases/events.
By Steve the Filthy Dog.
(Many thanks to Andreas (NWOBHM) for recommending me MUSTANG!)
MUSTANG CONTACT:
https://www.facebook.com/mustang.heavyrock/
https://mustangheavyrock.bandcamp.com/album/ready-action
https://music.apple.com/us/artist/mustang/1690681382
https://tidal.com/browse/album/297964257