!!!HELLENIC HEAVY SPEED METAL!!!
Welcome to the FILTHY DOGS OF METAL Webzine.
Tell us a few things about HAILSTEEL (Members, Starting Year etc).
Hailsteel above all is a gang of 4 friends who have a good time playing the speed metal music they love. The band has been formed in our basement by Vasilis (Guitar & Vocals), Spyros (Guitar), Stathis (Bass) and Jimmy (Drums) in 2015 and that line up still stays stronger than ever!
You have recently released your album ''Raw Rapid Aggressive''. What is the feedback from your audience as well as from the press?
It is unbelievable to be fair! Our first plan was to self release a very limited number of tapes (as we had some discussion for other formats that are possibly going to be released in summer) and all the tapes went sold out within one day! About the press, we do not have any news right now, as we decided to send the album after the release, so no one could listen to it before others do, we think that every listener is equal!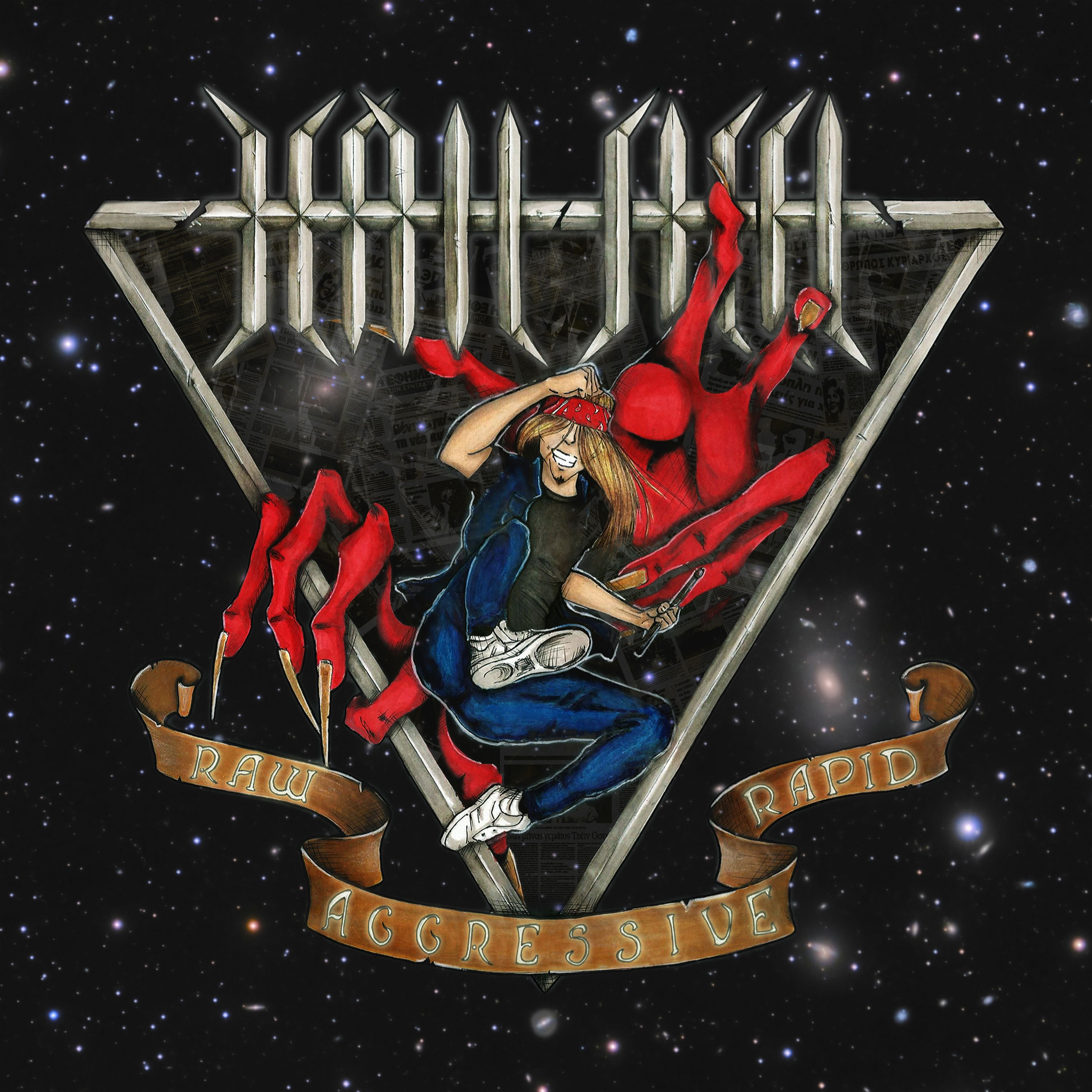 Label or DIY and why?
We are DIY. We try to do as much as we can by ourselves, which sometimes can be hard, but we really know that no one will love your band more than you, so we always try to learn new things to do even more DIY. But from now, the recording production of the album, the videos, the graphics, everything was made by us, and we are more than happy with the result! We are not against "not DIY", but this is how we roll at the moment, and who knows, one day maybe we could try something different!
Do you prefer Vinyl, Tape, CD or Digital Format and why is that?
Difficult to answer! Each format has pros and cons, but as a band, currently tape wins right now hehe! Its a legendary format, that has thousands of functions and tricks, and that made everything so cool, however, talking about audio quality, the most important thing that tape has is the unique saturation that it brings, which is absolutely analog and we really love it!
Your music style is Heavy/Speed Metal. Which are your main influences (Favourite Artists / Bands etc.)
Yeah, actually everyone has another point of view about our style which is really funny to be honest! Some call us thrash metal, others punk, and that is really interesting because that describes our influences and what we love to listen to as individuals. Of course everything starts from classic Heavy Metal bands such as Judas Priest, Iron Maiden etc, then there is the Thrashing crossover zone with examples like DRI or Municipal Waste, classic Punk like Pennywise or Misfits, and the list goes on!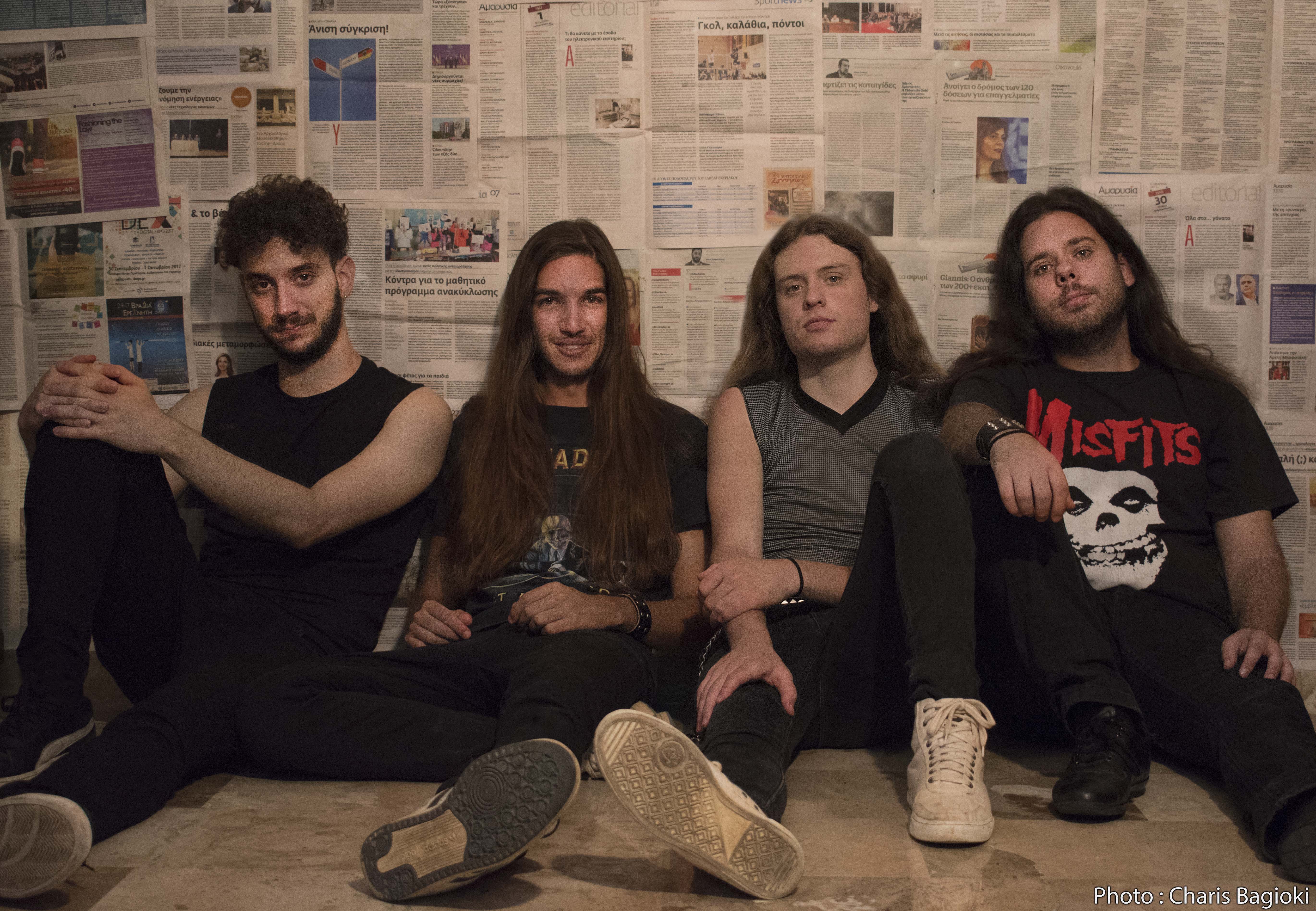 Which things, do you think, a Band should sacrifice in order to succeed? Have you ever sacrificed anything in your life for a better future of your Band?
We would say focus is the key. Everything in life needs at least focus to succeed, if you really dig something and you want to get it to the next level, you will find somehow the way! Things like time can be found, other stuff like money aren't that important, I mean you need money to get an instrument, but buying something isn't a success, If you use money to succeed then, you won't!
Describe your ideal live show as a performance Band. Have you already experienced that?
That could be exactly what we experienced last week at the Taunus Metal Festival in Germany. A stage big enough to run, a crowd on fire, it was absolutely amazing!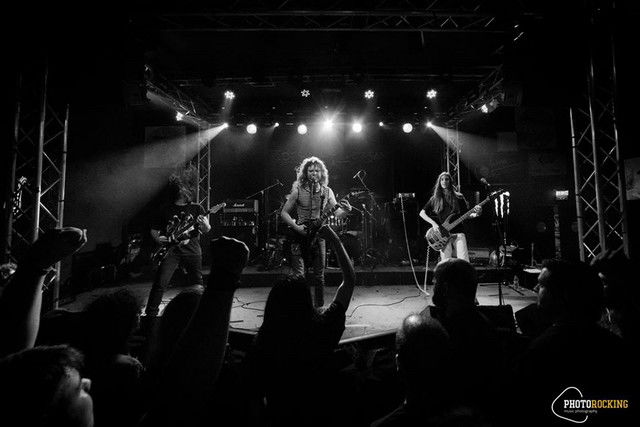 Which attributes, do you think, that a new Heavy Metal Band should have in order to gain identity and be unique?
That's a simple question but the answer has much of complex, because there aren't attributes that can fit to every band. Every band is different and each one needs to find their own stuff they need to work on. For sure bands need to be well rehearsed, so they can sound good enough, but music and especially Heavy Metal doesn't have rules. Every band can find new ideas to get unique, but that stuff should be spontaneous and not by force.
Do you believe that Digital Platforms help the new Heavy Metal Bands? Which, do you think, is the ideal way for a Band to promote its work?
Digital platforms can deliver you the music you want faster and cheaper than anything else, however everyone can agree that you can't get the magic that Cd, Tapes, or Vinyl brings. But talking about promotion, a band can easily pop up to someone's screen and get heard, but there are too many bands and too much information, that sometimes it's difficult to manage it!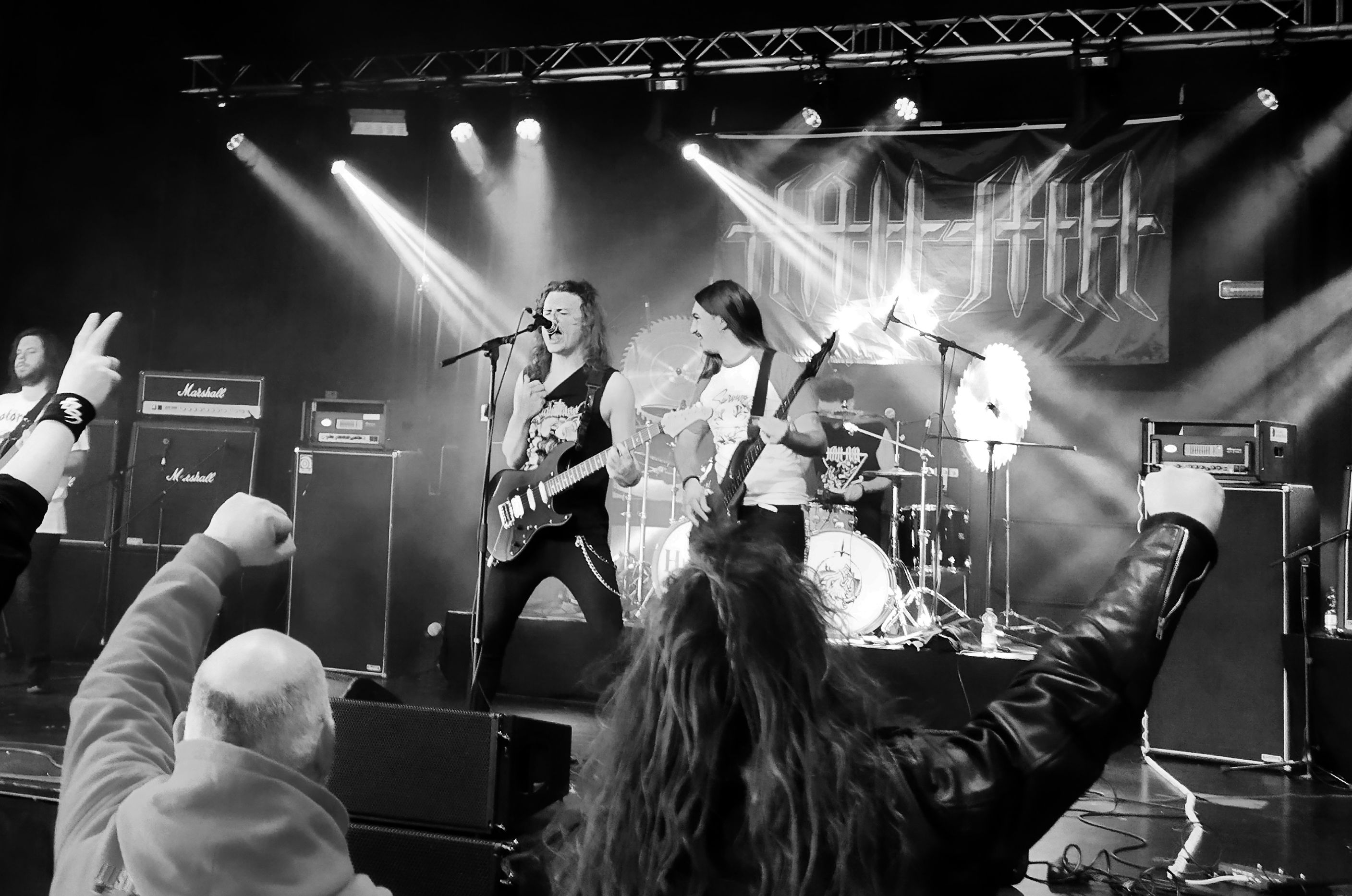 Tell us a few things about the New Underground Metal Scene in Greece (Bands, Fanzines, Webzines, Metal Clubs etc.)
Underground is always active, I mean there are always new bands that come around and that's very cool! Of course there are bands that have something more to say as we have already said in other interviews in the past, and we are really happy that some of them are very close friends to us like, Sacral Rage, Shadowmass, Typhus, Amken and Vicious Knights. Bands should believe in themselves, be united without egos, and that will make them and the scene rise! According to all the others, magazines are a completely different story, except some very very limited situations, it is impossible to stand in time without having an income, and that can easily get the main purpose of the magazine so it starts caring about the stuff that can provide more income, and that happens to the whole world. About the metal clubs and venues, we are lucky that there are some clubs where you can enjoy heavy metal music, but we are unlucky because nowadays there are not lots of venues for shows like it was before the pandemic, that's a real issue for new bands to do their first shows.
What are your future plans?
We've just released a new music video for the song Hailsteel which includes a lot of footage from shows tours and random funny moments, and we are really pleased with the result! Right now we are still making new pressings for our album in tapes, we couldn't believe the first pressing would be sold out that soon! However we are already discussing with labels for release in other formats, but unfortunately due to the pandemic, things are getting a bit late. We are also discussing stuff about possible shows in Europe, to promote our album, along with some new music videos that we are going to release very soon.
Thank you very much for your time & Keep up the good work! The closure is yours.
Thank you for having us! Cheers to all our Heavy Metal friends!
By Steve the Filthy Dog.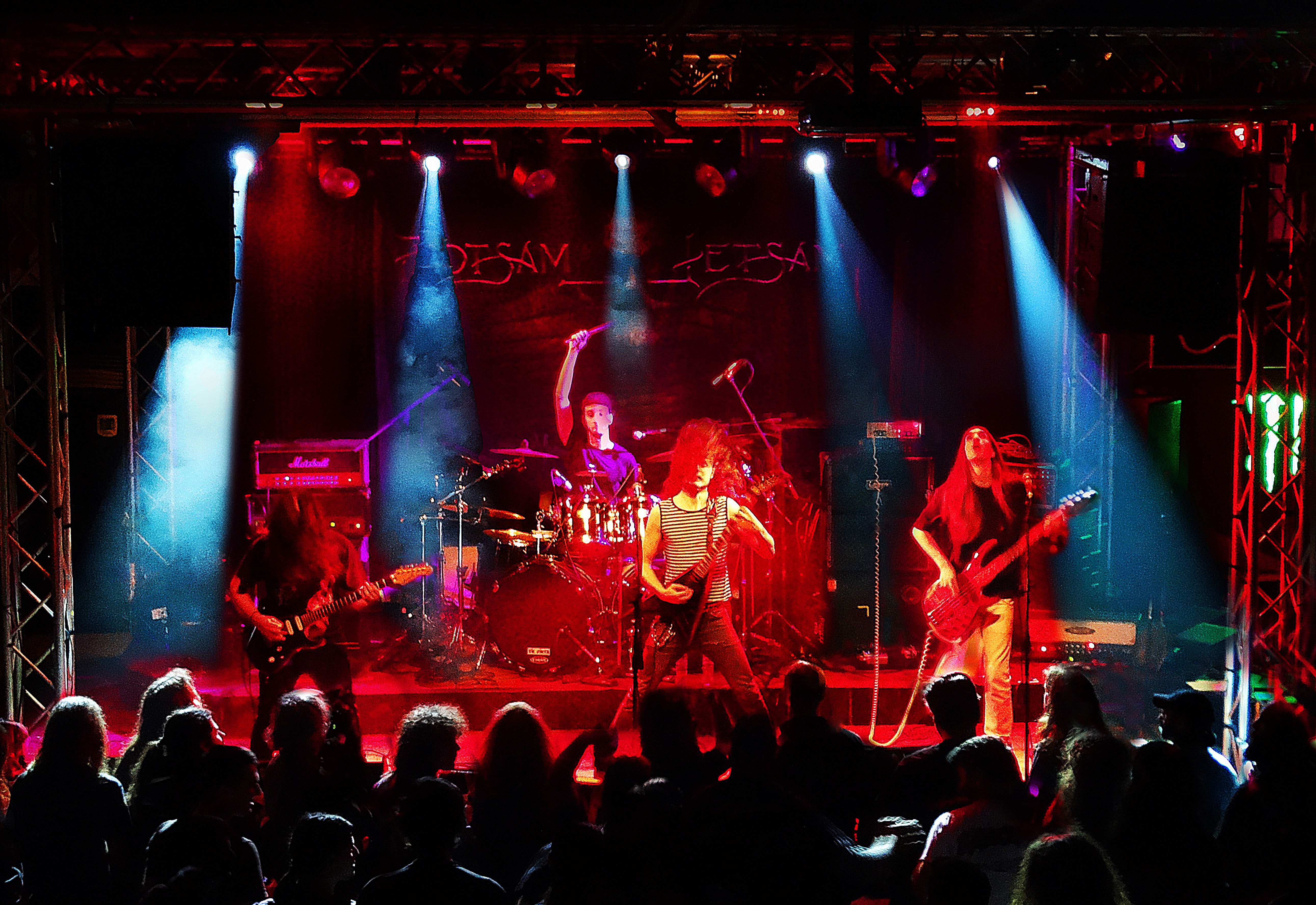 HAILSTEEL CONTACT:
https://hailsteel.bandcamp.com/releases
https://www.facebook.com/Hailsteel
https://www.instagram.com/hailsteel_speedmetal/
https://open.spotify.com/artist/56yQagAZK2BXifd1SIG7TA?si=KR1hfA8xRUm2JC9EmrZmCw&nd=1