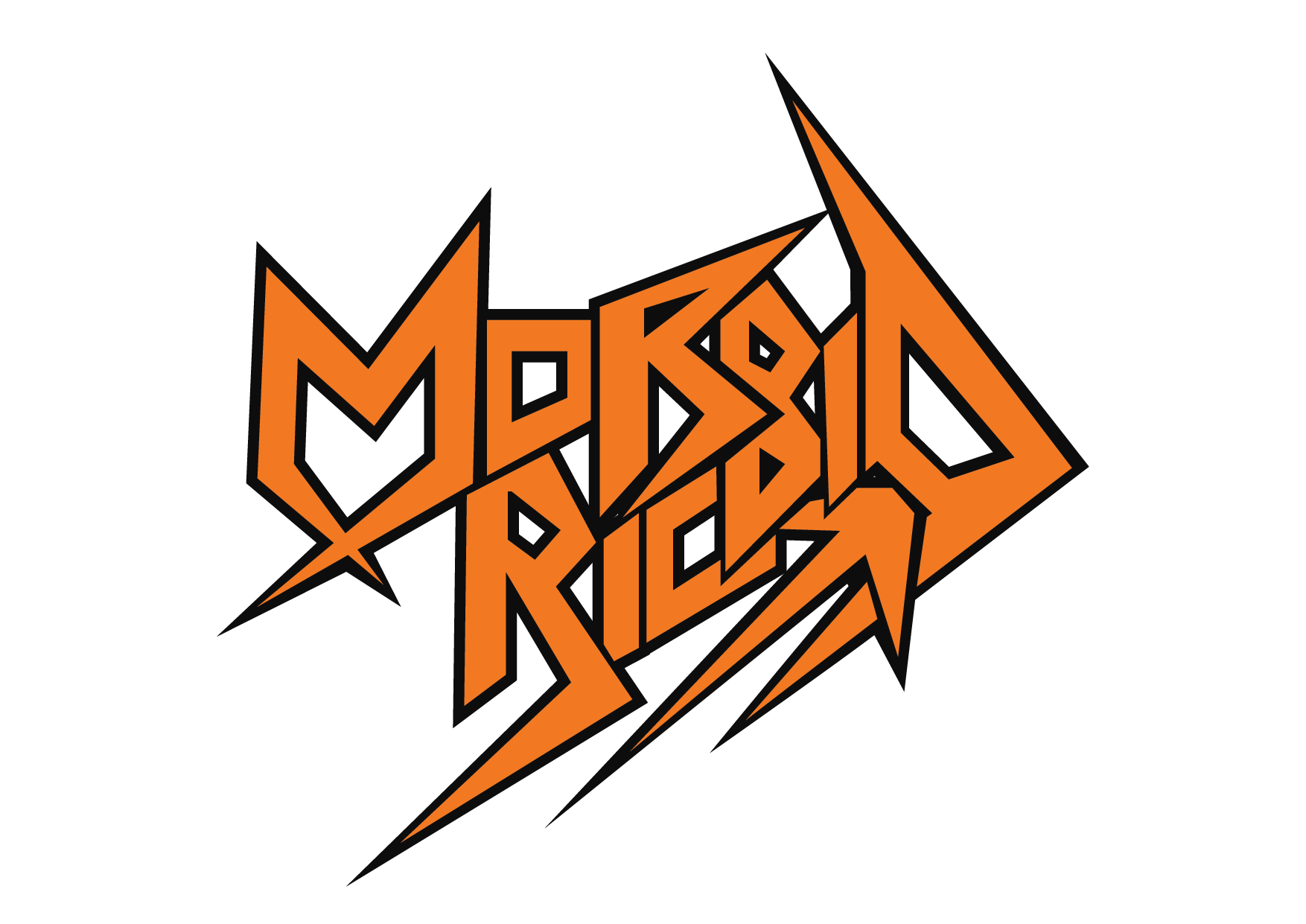 !!!THRASH METAL FROM MEXICO!!!
Welcome to the FILTHY DOGS OF METAL Webzine.
Tell us a few things about MORBID RIOT (Members, Starting Year etc).
We're a band from México, Jorge Razo and Xavi formed the band in 2017 and then in 2018 we released our first demo "Evil Insane velocity" and all the copies get sold out, In that point all the fans put their eyes on us, and in the same year we had the opportunity to open up for DEKAPITED!!! it was great.
You have recently released your album ''Chaos: New Law''. What is the feedback from your audience as well as from the press?
Respect to the debut albúm, yes!!! All the people are getting insane, you know the most of fans are impress, not just here in México, there are messages from Europe to get their copies, it's incredible, countries like Chile, Denmark, EU, Czech Republic, even India wants some merch from us, it's very exciting.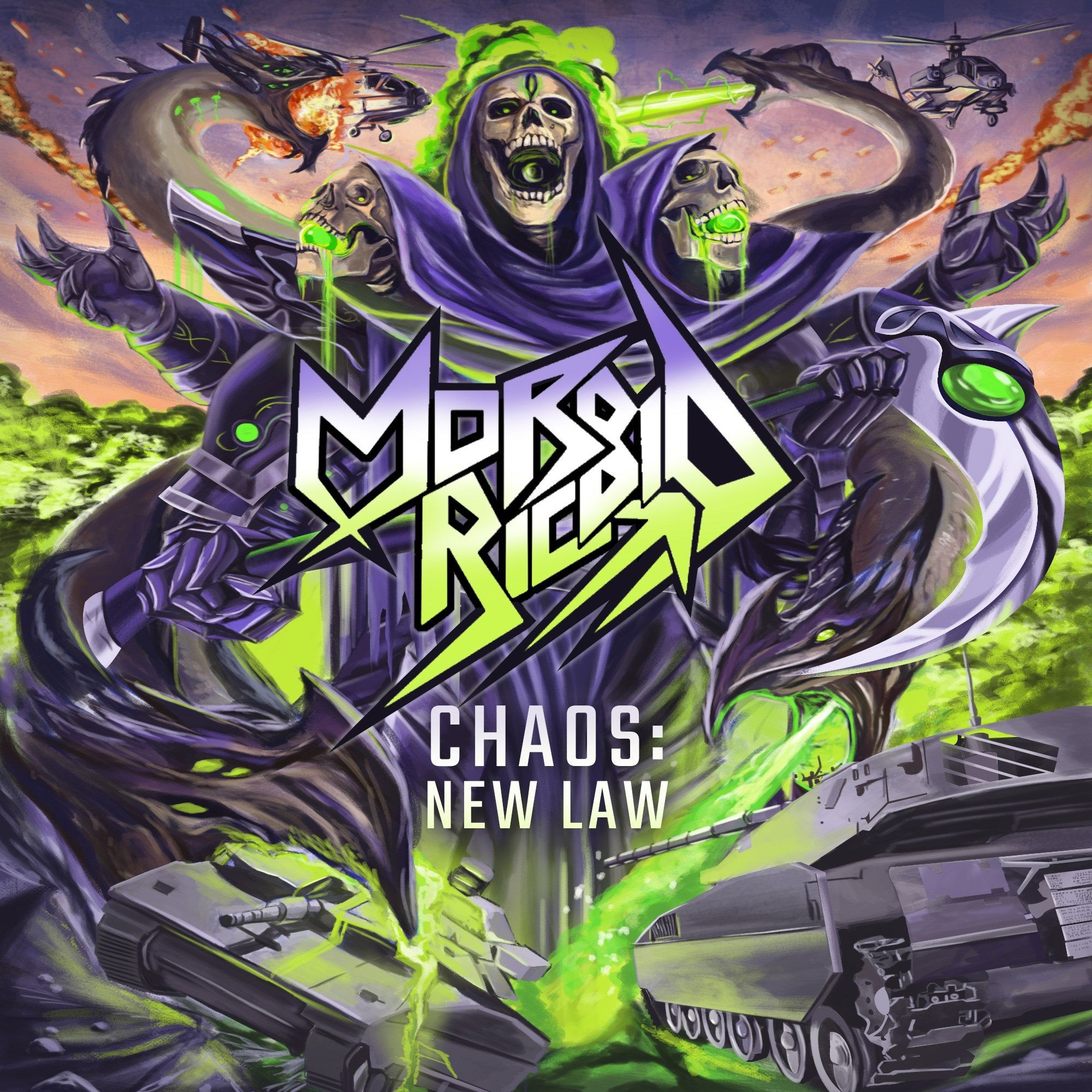 Label or DIY and why?
No, no Label for now, you know here in México is hard to get a good label, all this first albúm was impulsed for our own resources, it's good and bad at the same time, good because people is beginning to see us by our own effort, and band because a label can support you more in so many aspects, we hope get a label soon for our 2nd albúm.
Do you prefer Vinyl, Tape, CD or Digital Format and why is that?
Razo the singer always prefers physical stuff, he´s a great collector, Vinyl, Cd´s, tapes, and we support him in that, it's very professional, of course the digital stuff makes a lot of diffusion, but always the physical format is better, or well for us it is!!!
Your music style is Thrash Metal. Which are your main influences (Favourite Artists / Bands etc.)
There are a lot of bands what we love, for example, Xavi has the new school influence like Thrashwall (POR) Evil Invaders (BEL) and all that stuff, and Razo old school influences like Razor, Motorhead, Kreator, and more, there´s a lot of material that influence us to make a different things, and that's brilliant but now, the band what we love more are Evil Invaders the favorite band of xavi and Razo and Canadian Thrashers Razor.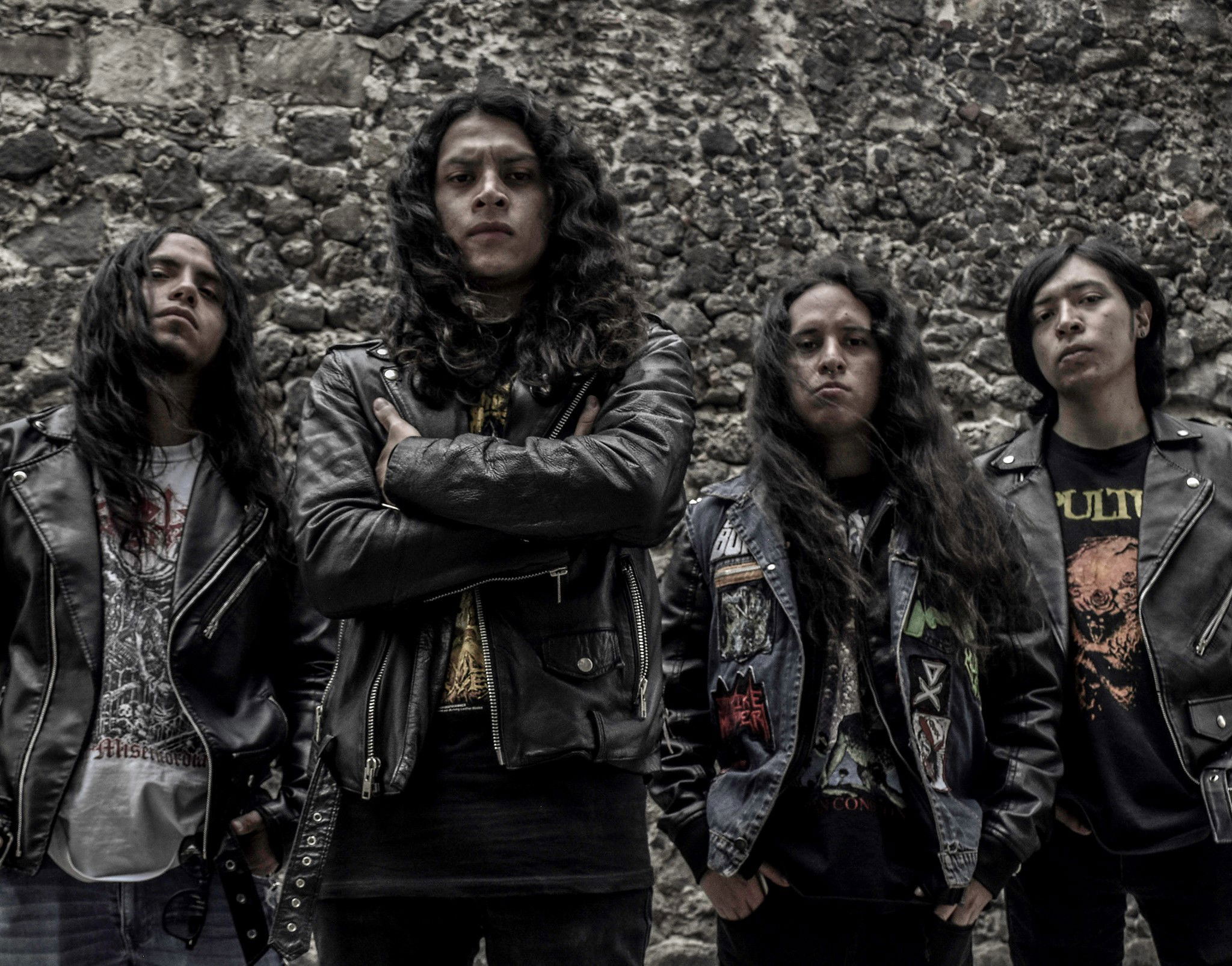 Which things, do you think, a Band should sacrifice in order to succeed? Have you ever sacrificed anything in your life for a better future of your Band?
Well, if you want to get a real success, you need suffer... till now, we've sacrifice a lot of time, MONEY, the fuckin money it's the point of all this, and dedication, right now Razo in studying in the university and Xavi has a good job, but in real terms, we are ready to sacrifice even that for our band and our success, with no doubt this is whats we really love to do, and we want to get all!!!
Describe your ideal live show as a performance Band. Have you already experienced that?
Our ideal show need to have good monitors, a good engineer, a good PA system, some reflector with great screens and all that stuff, you know we want to compite in the Wacken battle, we think what give a show in others lands can help us to diffuse more our music and to grow up like musicians.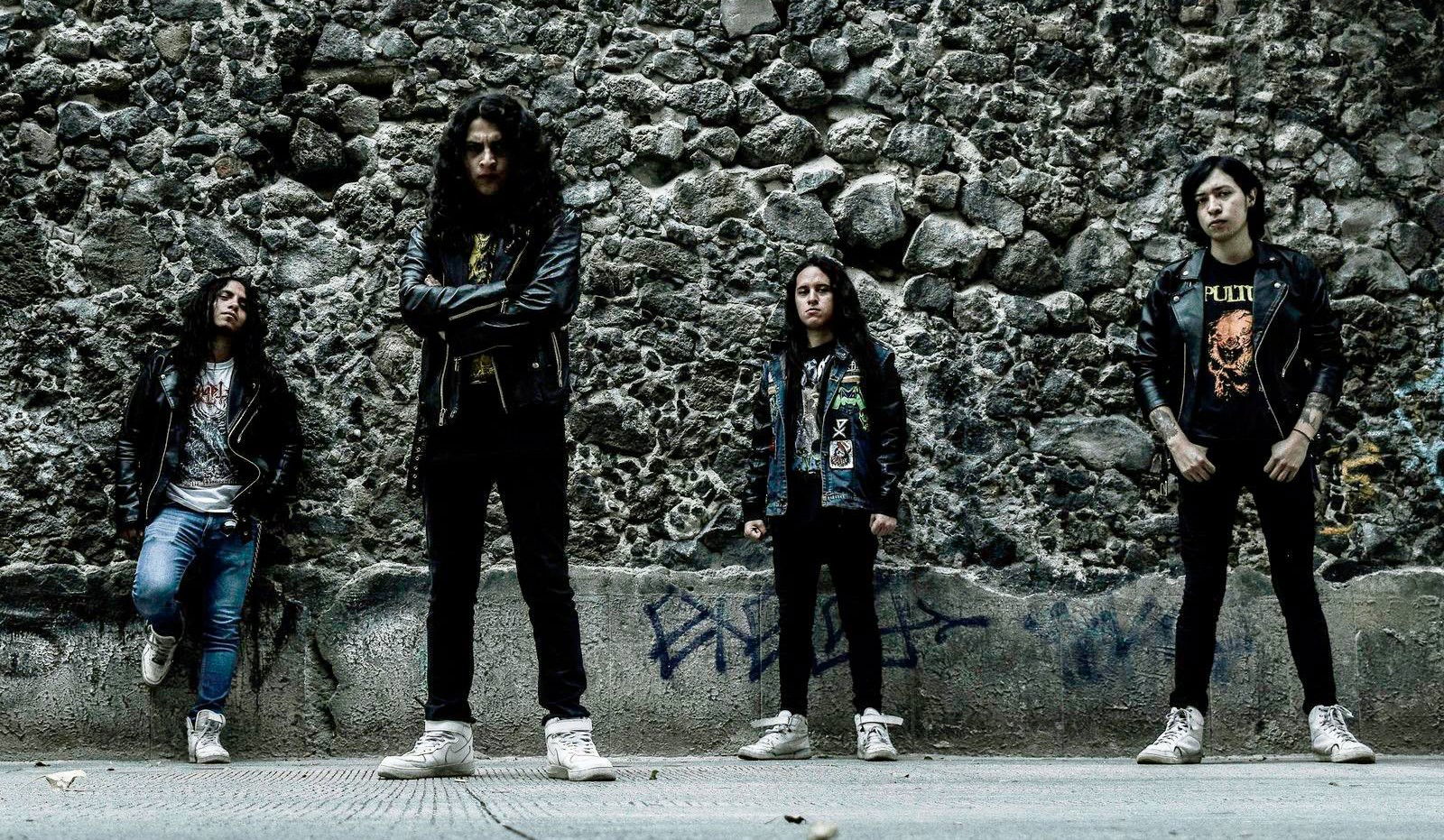 Which attributes, do you think, that a new Thrash Metal Band should have in order to gain identity and be unique?
That's a good question, I think a band need to be different in so many ways, for example the voice, Razo wants to do a different voice of all that gutural screams, he wants somthing more strange, and the same time Xavi do some riffs that transmit you a strange feelings, A thrash metal band need to be different because like other band, you can fall in monotony and that's the end of all, so we try to do a lot a mixes that help us to find our own sound, and everyone could say "you hear that? it's Morbid Riot" that's the way.
Do you believe that Digital Platforms help the new Thrash Metal Bands? Which, do you think, is the ideal way for a Band to promote its work?
The digital media is a great way to diffuse, but if you really want to get more public and fans, you need different alternatives to do that, like magazines, videos, radio, even TV programs, but sometimes that's difficult, but is necessary if you wan to get a great audience.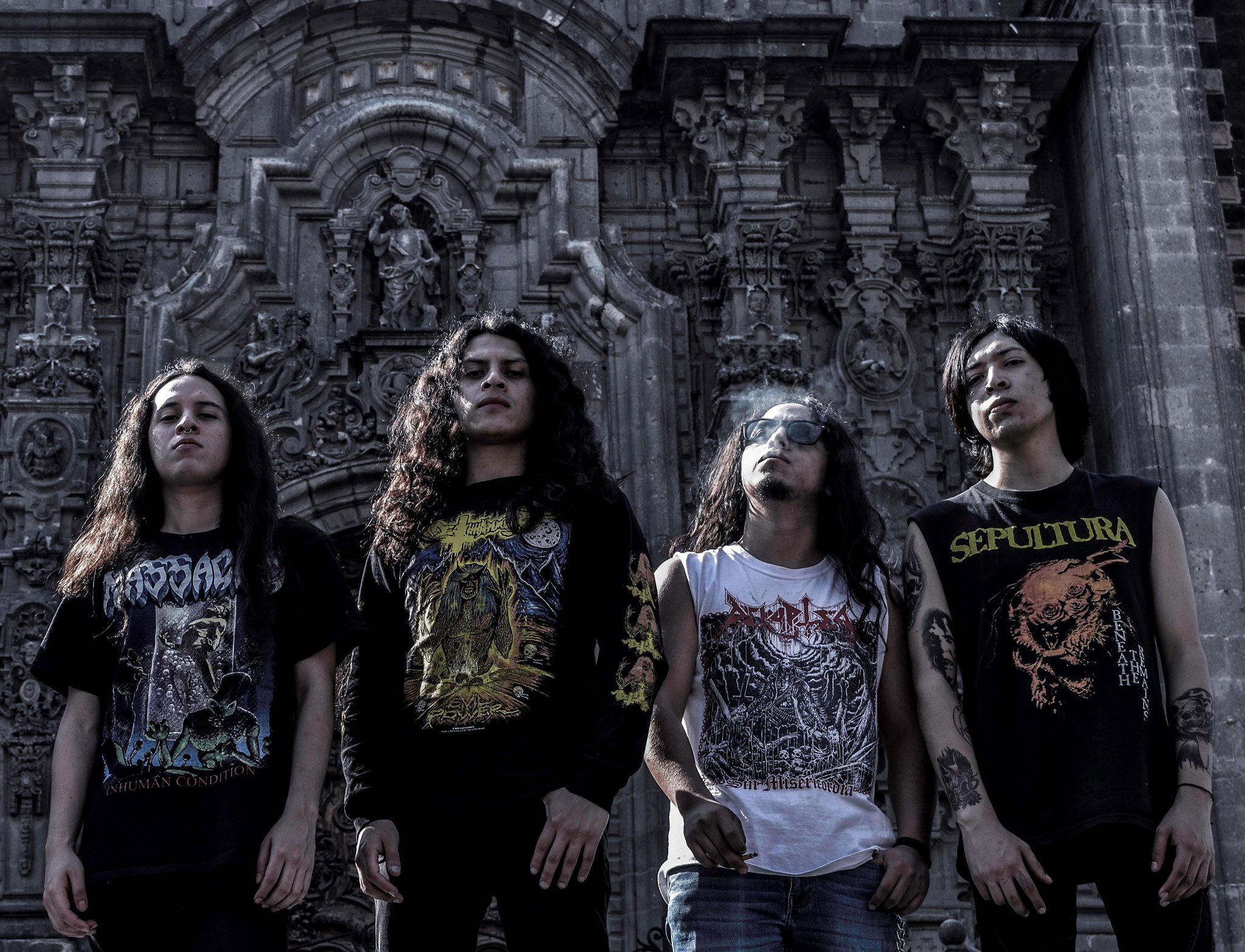 Tell us a few things about the New Underground Metal Scene in Mexico (Bands, Fanzines, Webzines, Metal Clubs etc.)
There's a lot of good thrash and metal here, bands like Tulkas, Strike Master, Thunderslave are a great bands doing a great job, a lot of people love them, there are fb pages to make event's of metal in so many bars in the city, magazines and YouTube channels that promote the Mexican scene, an that's great but like always is not enough, and that's why we're looking for more.
Do you know anything about the Hellenic Metal Scene?
Yes Razo loves to know a lot about movements around the world, he likes a lot of Black Metal too, and the Greek scene is not the exception, bands like Omega, Suicidal Angels in the beginning, Rotting Christ and more, he love a lot of that a Teutonic scene.
Thank you very much for your time & Keep up the good work! The closure is yours.
We would like to thank to you Stavros to make this interview, you help us a lot with this class of movements, thanks to all the fans that are listen us around the world, and for your great support, we'll see you in the road and remember....STAY IN FUCKIN' RIOT!!!
By Steve the Filthy Dog.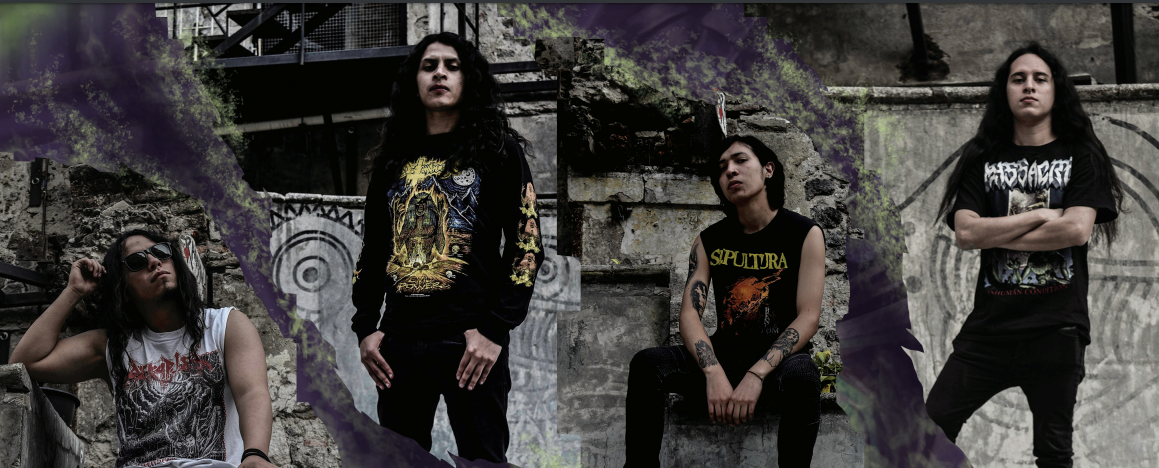 MORBID RIOT CONTACT:
https://www.facebook.com/MorbidRiotOficial/
https://www.instagram.com/morbid_riot/
https://www.deezer.com/pl/artist/153926282?autoplay=true&deferredFl=1&utm_campaign=artist&utm_source=google&utm_medium=organic
https://open.spotify.com/artist/0DhRTRaKtUnSMlIMpKz7Px?si=M95fO3w5QKGJurMoiMcHkw&nd=1