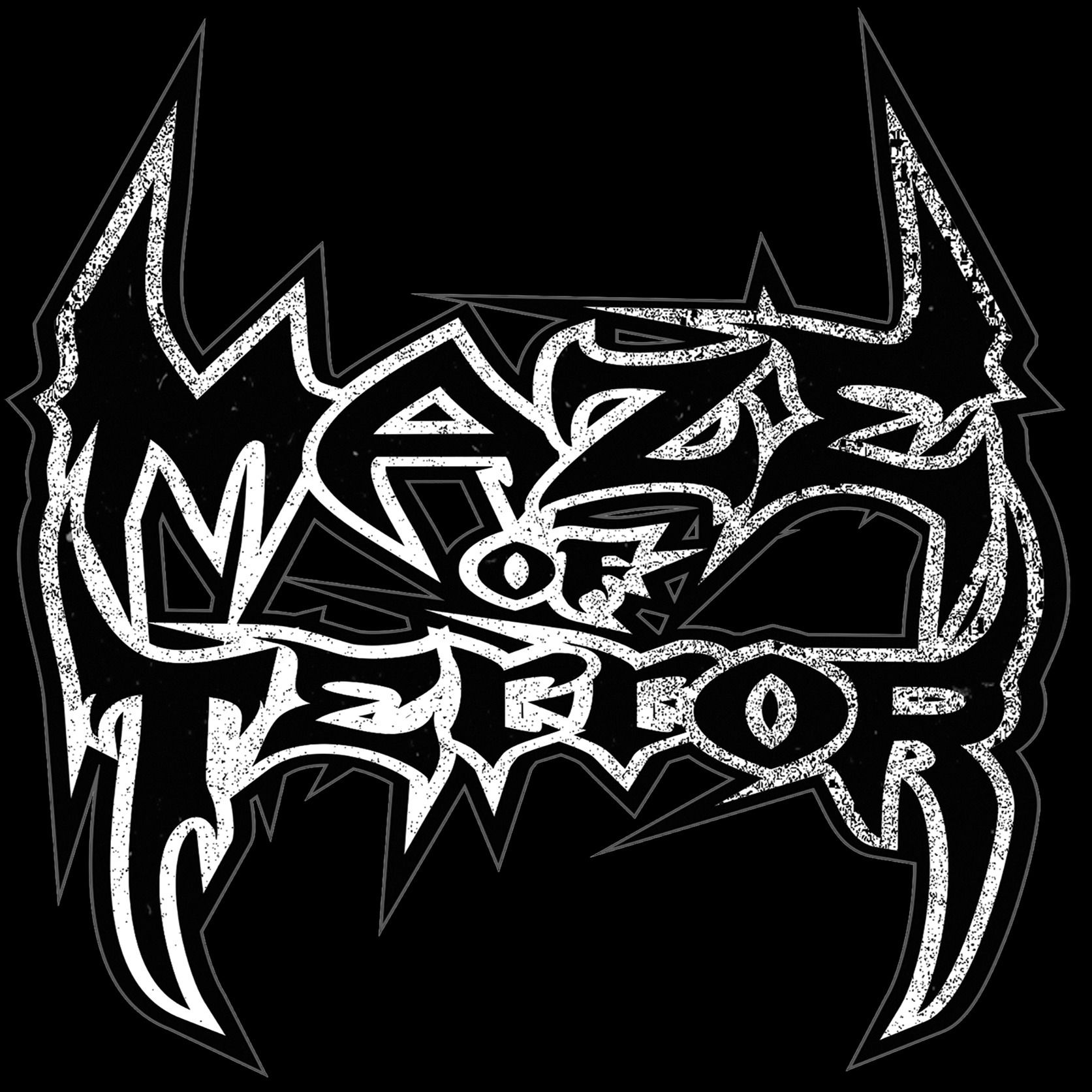 !!!DEATH WORSHIPERS FROM PERU!!!
We had a conversation with Leviathan (Bass/Vocals).Enjoy!
Welcome to the FILTHY DOGS OF METAL Webzine.
1. Tell us a few things about MAZE OF TERROR (Members, Starting Year etc).
Hello comrade morituri te salutant !!!!
A big hug to all the Bangers and Warhounds to read us now. Well we started 8 years ago when our ideas, influences and madness becomes reality in the EP Skullcrusher, and that put the oil to burn the way, Hammer and I (Leviathan) record after months of effort the EP Skullcrusher with the support of Bestial Slaughter our first guitar, that only support us in that after joins the band Criminal on the guitars and we start our long travel of EPs, Splits, Albums and Tours till the present days.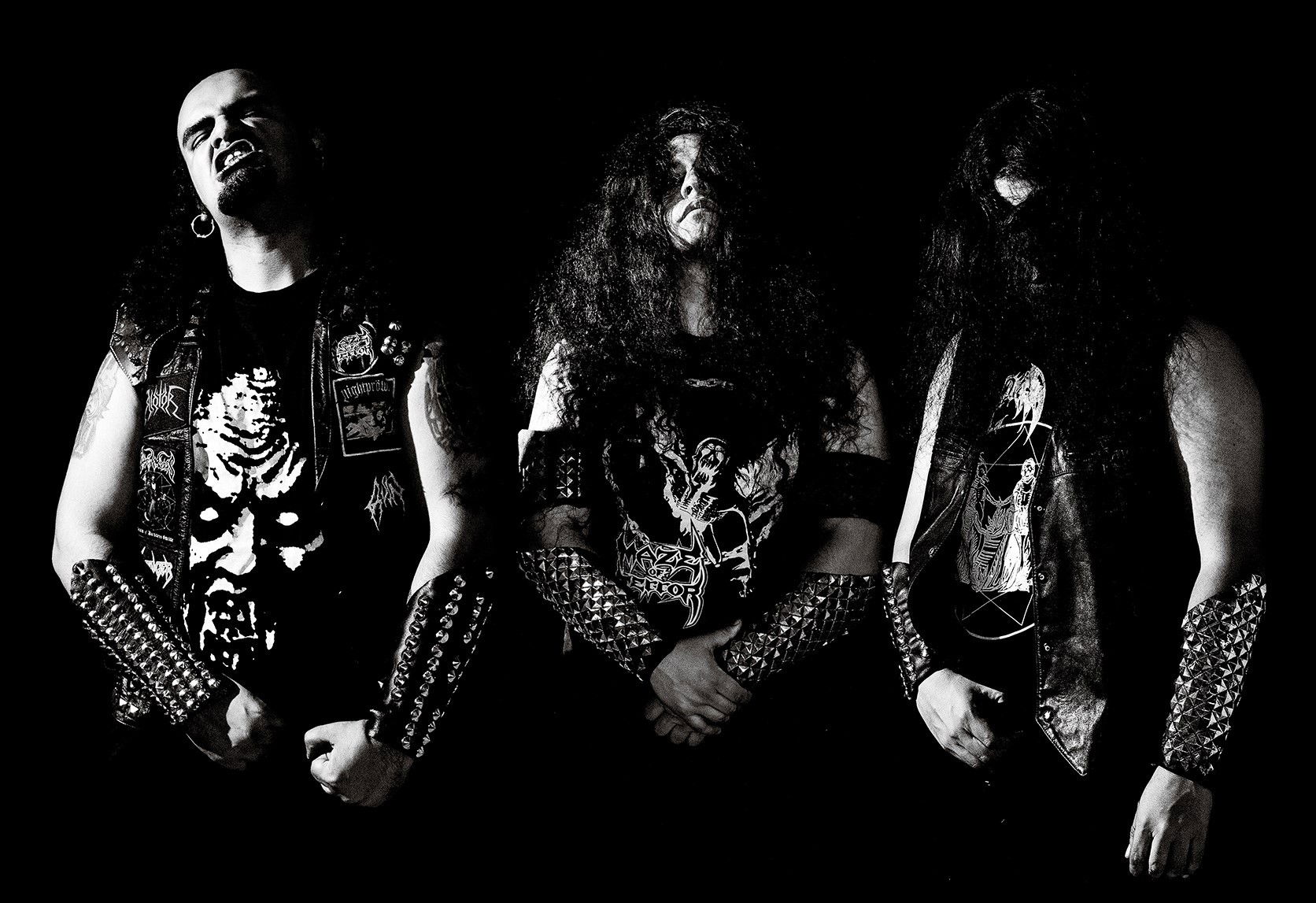 2. In 2019 you have released your demo ''Death Worshipers''. What was the feedback from your audience as well as from the press?
Well the idea of Death Worshipers was do a demo with rough sound and filthy production but all our technique and hability, we never record before an demo because we start the band with previous knowledge about music, but in 2019 we think in the idea to make something special before the second album, we only launch 50 copies on tape, the underground people really support us because they know our music, my friend travel to Europe with his another band the legend Goat Semen and distribute well the material , the label Alkolic Holocaust Records from Argentina release the demo + our 2018 EP ''Evoked Black Souls'' on CD format, We see good reviews about the demo and people like this adventure and we are really proud of that ; and we are ready for the next step.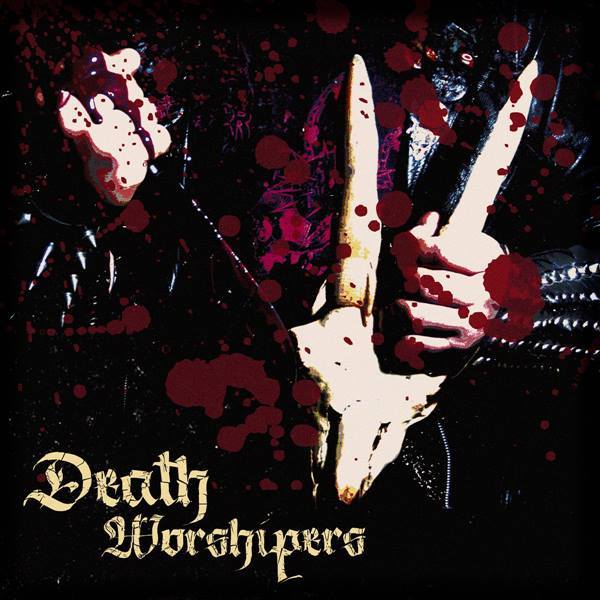 3. Label or DIY and why?
Well as you know in music scene special in South America everything is DIY. From the start to learn and instrument , everything is fail till learn, I graphic designer, I usually do the designs because is cheap, easy and fast, we try to be smart and fast but even is hard , you need to become in McGiver sometimes and do so many things with minimal resources, we work with labels to edit our material , and is great , always them give us quality in CDs and tapes, but if someone would work with us on the recording and finances an Cd we would do the things more fast, we are extreme ane we make obscure and savage music its for that we always try to be professional at the top of the limit, but really we are happy on DIY till the moment someone put the support on the table, for the moment we only run alone.
4. Do you prefer Vinyl, Tape, CD or Digital Format and why is that?
As a band everything is welcome, all is positive, vinyl is the top, personally I collect tapes, because is small to give, easy to keep and has beautiful cool designs.It is difficult to buy music because we keep our efforts in recordings and instruments but, we buy music always, specially the bands that we find in our way, when we do the tours we do trades , we have material of bands from Ecuador, Colombia, Bolivia, and we are open always for a good trade!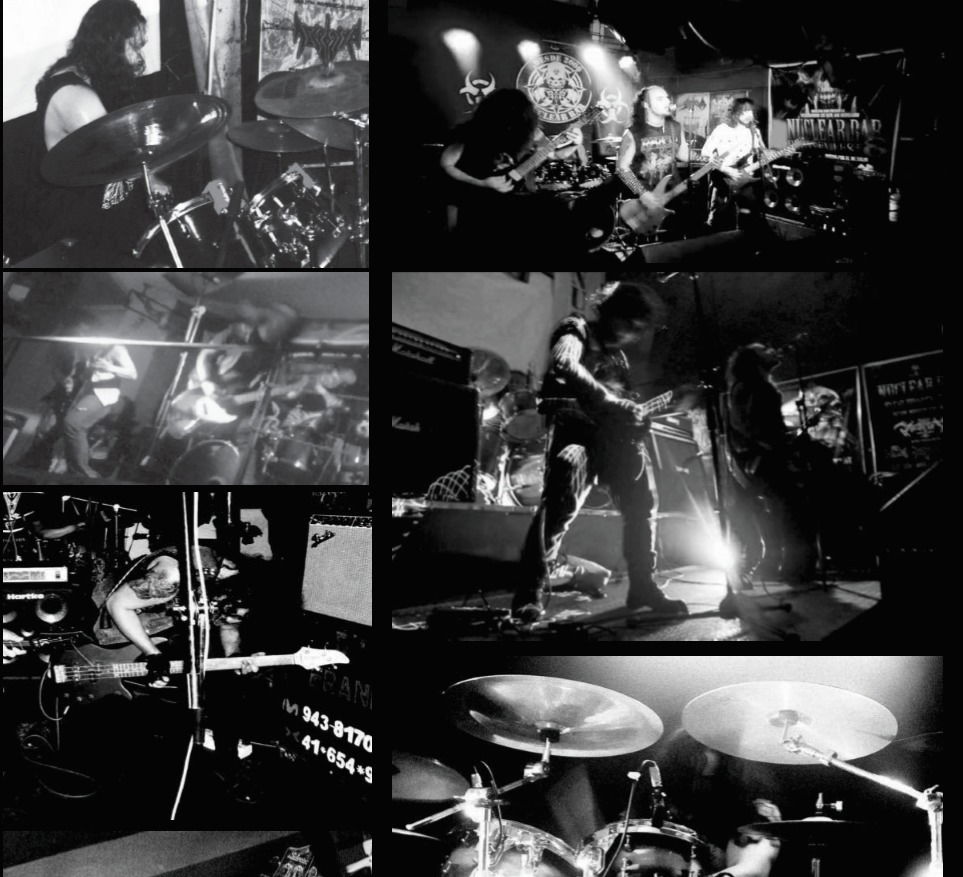 5. Your music style is Thrash / Death Metal. Which are your main influences (Favourite Artists / Bands etc.)
We are very big influenced on South American scene: Psychic Possessor, Sepultura, Vulcano, Holocausto, etc and the more brutal ways in thrash metal : Dark Angel, Infernal Majesty, Slayer, we are focused in our music is always more brutal: Death Metal than Deicide or Unleashed and Black Thrash like Desaster or Gehennah give something to our style, but we always try to do things in our own way, because sometimes for us the brutal ways and message is more important to us.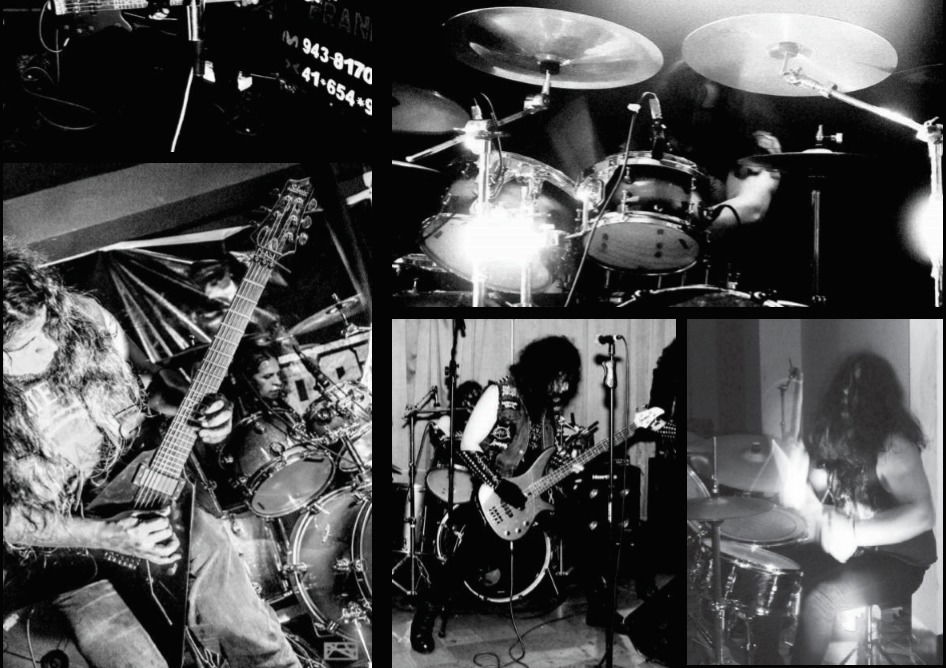 6. Which things, do you think, a Band should sacrifice in order to succeed? Have you ever sacrificed anything in your life for a better future of your Band?
Time: really I think. The music is easy only you needs the vision the rest is question of find the correct ways, but time is something important, to make money, to make songs, to buy instruments. Some guys put all on the way like as obstacles, family, girlfriend, jobs, friends, even the scene would be something toxic, life is unpredictable, short and stupid, you need to focus , We sacrifice money, things, time and peace to do music but always is great; but music give you so many things, opportunities to experiment, know and play with good bands, legendary bands, travels, sex, knowledge, and fun, play great shows but the most important thing: do songs.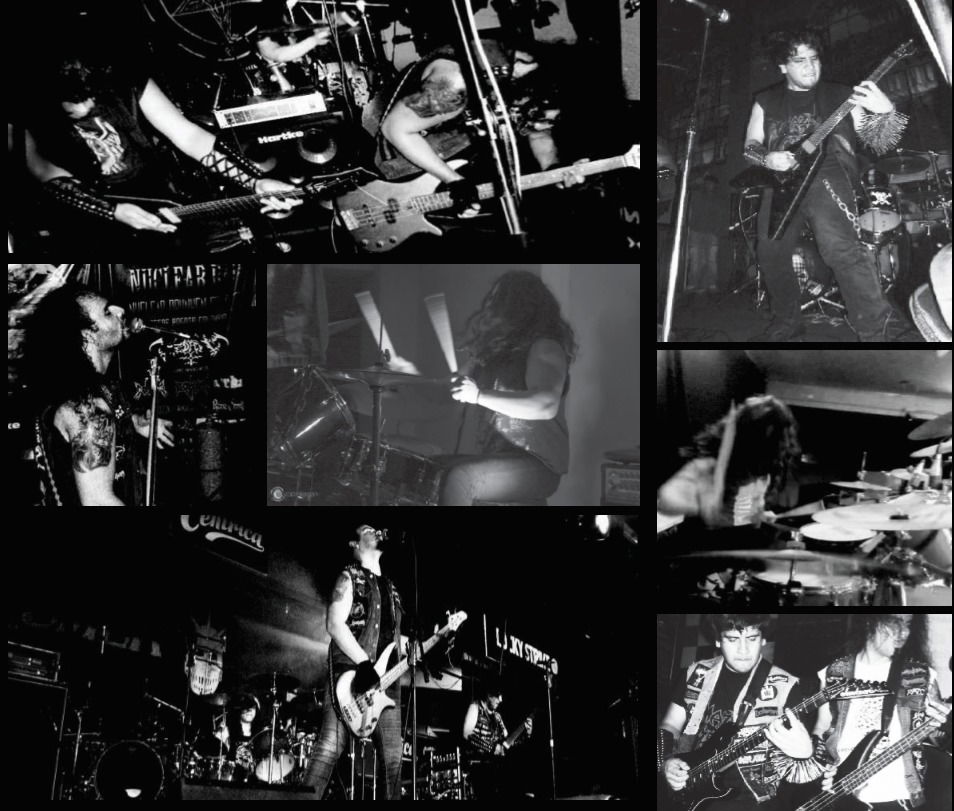 7. Describe your ideal live show as a performance Band. Have you already experienced that?
Extreme, Adrenaline, fear and bravery, we know our work, we always do great shows, sometimes memorable, we always do 100% and give blood, sweat and anger to the Bangers, we play as an underground that we are in small places rough sound and big places for example open for Whiplash or open for Nasty Savage , and other bands, all amazing experience , but the most important is shows the true savage power of our songs.
8. Which attributes, do you think, that a new Thrash Metal Band should have in order to gain identity and be unique?
Honestly the focus , put your personality on that, if you are fun be fun, if you are a technique guy be technique , don't try to be like other , we are only savage and filthy and we enjoy that , not exist a formula only your own way to do the things, don't let you manipulate by other bands do with success be yourself proud and a total motherfucker.
9. Do you believe that Bandcamp and other Digital Platforms help the new Metal Bands? Which, do you think, is the ideal way for a Band to promote its work?
Well I believe internet is the best way to promote, and contact people, playing live is so important helps so much but it's limitated with support of the shows and your money to travel, some people specially some old guys not all only helps old bands, old friends and calls "kids" to the new bands. Bandcamp, Spotify, Youtube, Facebook is util, but honestly nothing helps so much, is a necesity but no helps really so much. I buy a cheap amplifier with that, but not much, the real support are the radios, podcast, reviewers, youtubers, promoters, bars, show organizators and the most important the labels, big and small that's support metal, we need all these people, to breath and eat metal, they are the real underground.
10. Tell us a few things about the New Underground Metal Scene in Peru (Bands, Fanzines, Webzines, Metal Clubs etc.)
Our scene is not small at all we have legends like Mortem, Anal Vomit, Goat Semen, awesome bands like Necropsya, Cobra , bands like Evil Spectrum, Obscure Evil, Sordid, Profaner, Morbid Slaugther, Sexorcist, Vulvanic, Evil Priest, Tenebrion, Antropomancia, we have an special street called Killka in the past this place was used to sell music, T-shirts, Fanzines and drink licor while listening good underground metal, we have great Fanzines like Psicoterror or Aquelarre.We only have one bar but only serve to drink , in the past they do shows , but not now , one of the big places that has history in metal shows is an filthy place called "Salon Imperial" that serve to many small and good metal acts, now so many places disappear and other appear, we have another places that serve to really good international underground bands plays like Destruction, Venom Inc , Deceased, Terrorizer and so many etc plays here, really our city is good for fun I hope you and the maniacs that read us visit our city some day.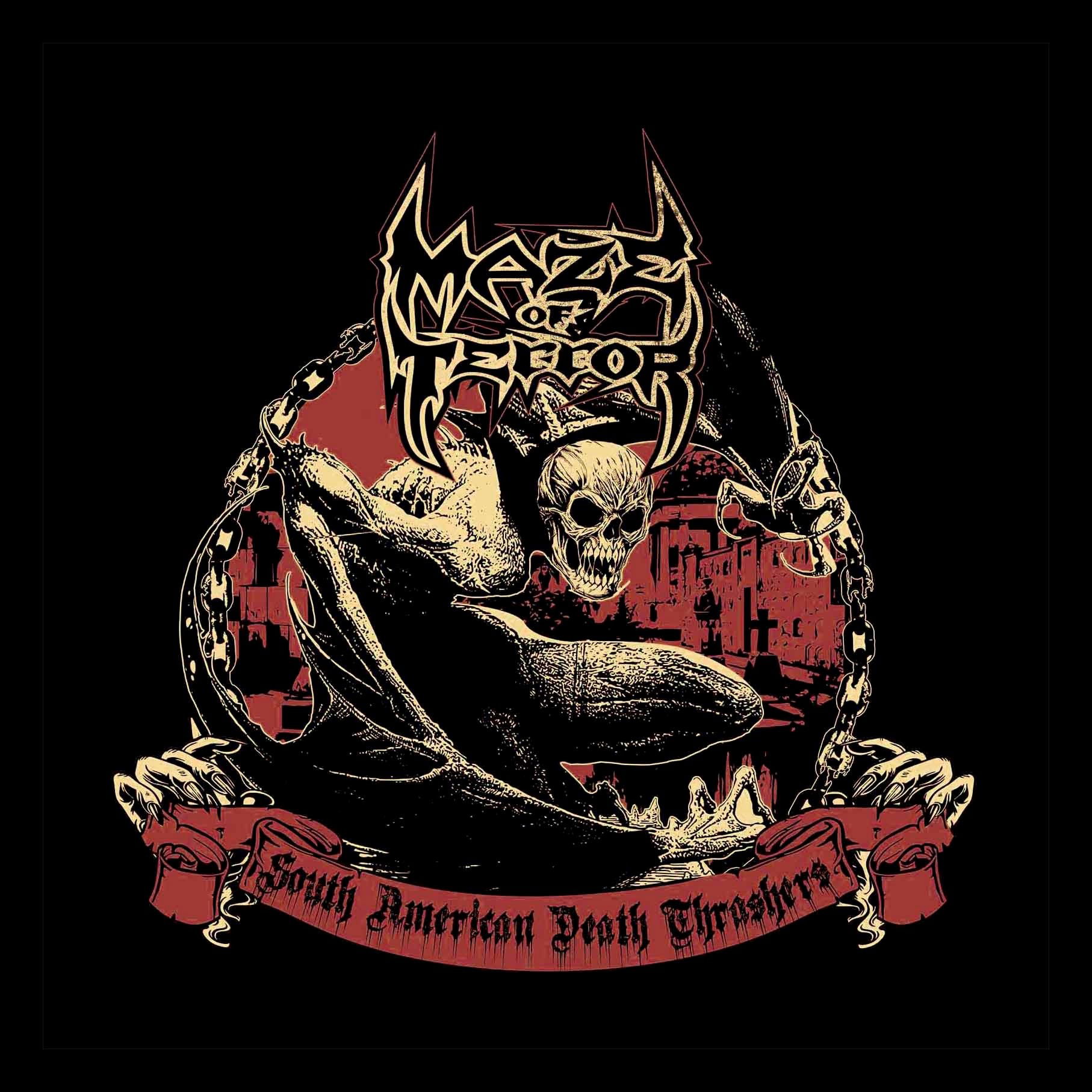 11. Do you know anything about the Hellenic Metal Scene?
Well I know a very few bands in Black Metal: Naer Mataron that once comes to my city Lima, other like Acherontas, Zemial, Rotting Christ that comes to Lima too, Nocternity, Necrochakal,an old Death Metal band called Stigma, others than Sarcastic Terror ,of course Dead Congregation !!! Heavy Metal like: Macedon Harriers, Spitfire, Deceptor, Marauder, Flames, Konan, I like so much the Black Thrash band Omega !!!! In thrash bands I like Mentally Defiled, Speedrush, Bio-Cancer, Convixion , Exarsis, and of course we have an split with the maniacs of Amken, a really good thrash metal, an awesome band, we are really proud of that. I try to remember all but well, I sure we would talk and you give me a good recommendations to listen my friend !
12. What are your future plans?
After this little Armageddon of the Covid 19, we will record finally our second album, our first album ''Ready to Kill'' has so many good support and distribution. It was released on Belgium on CD, on Vinyl in Spain and Hungary on Tape. Now our second is ready to record and will be release and distributed well because for the next album we have a deal with Xtreem Records, We are excited, because it is a label that works with very good under bands, and can give us a good diffusion,
we will do tours, we planned visit some countries , some places , but for the moment we keep this on secret , will happen some reeditions and we release two new EPs with new music and of course we would show you all and We really sure you will enjoy all the new songs.
13. Thank you very much for your time & Keep up the good work! The closure is yours.
Thank you for listen our music for this space, We really grateful for we would speak more about our band, a big hello to all the headbangers, thank you for enjoy this lines, please support underground, listen local bands and of course Maze of Fucking Terror !!!!!
By Steve the Filthy Dog.
MAZE OF TERROR CONTACT:
https://mazeofterror.bandcamp.com/
https://www.facebook.com/mazeofterrorthrash