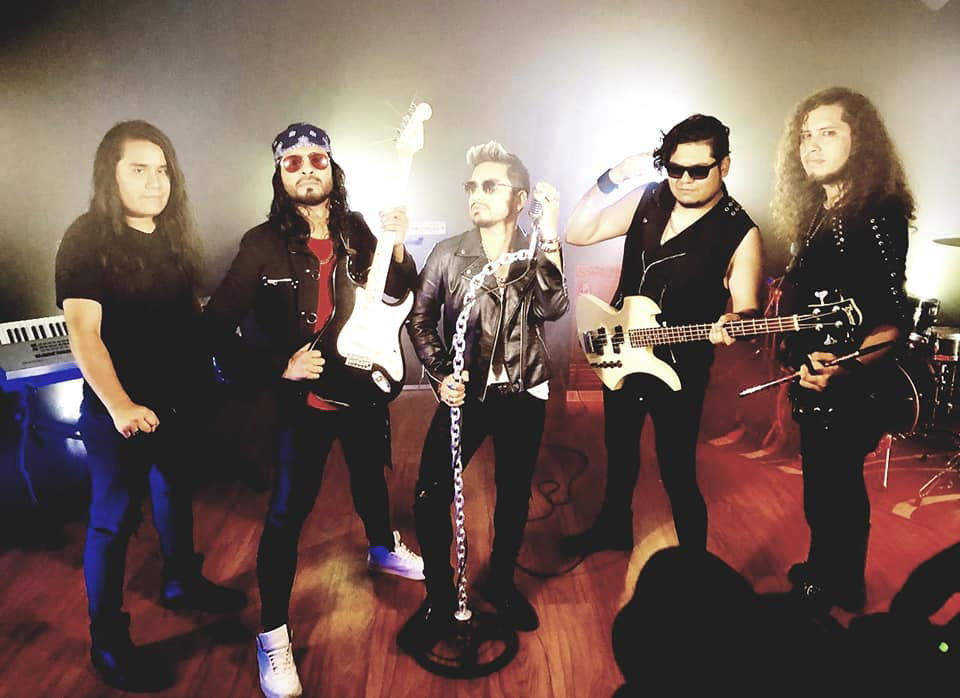 !!!NEOCLASSICAL HEAVY METAL FROM PERU!!!
We had a conversation with Eddy Geott (Bass).Enjoy!
Welcome to the FILTHY DOGS OF METAL Webzine.
1. Tell us a few things about DANGEROUS PROJECT (Members, Starting Year etc).
Hi Filthy Dogs of Metal and thanks for the interview. Dangerous Project is a Neoclassic Heavy Metal / Hard Rock from Lima, Perú. At the end of 2015, Oscar Martin (Guitar) and I (Bass) decided to revive an old project, for this we summon friends, with tastes similar to ours, to develop the essence of the band. So we called José Gaona (Voice), Adnagun Franco (Drums) and Luber Elend (Keyboards), with them Dangerous Project was born.
2. You have recently released your album ''Cosmic Vision''. What is the feedback from your audience as well as from the press?
We are really very happy with the reception of the album and the comments we have received, we have been pleasantly surprised by the reception outside our country such as the Netherlands, Germany, Italy, Greece, Austria among others. If I wanted to summarize the comments I would say that people describe the album as a trip to the past, to those times of rock innovators, with a fresh and modern touch, a risky decision that goes against the musical tide.
3. Label or DIY and why?
The ideal would be to work with a label that gives freedom to the band, that suggests but does not impose, that allows the sound we are looking for come true. If the label limits the essence of the band, it is better to work independently.
4. Do you prefer Vinyl, Tape, CD or Digital Format and why is that?
I prefer CDs, see the cover, the colors, the texture, feel what the band wants to transmit through the album, I think that magic is lost digitally.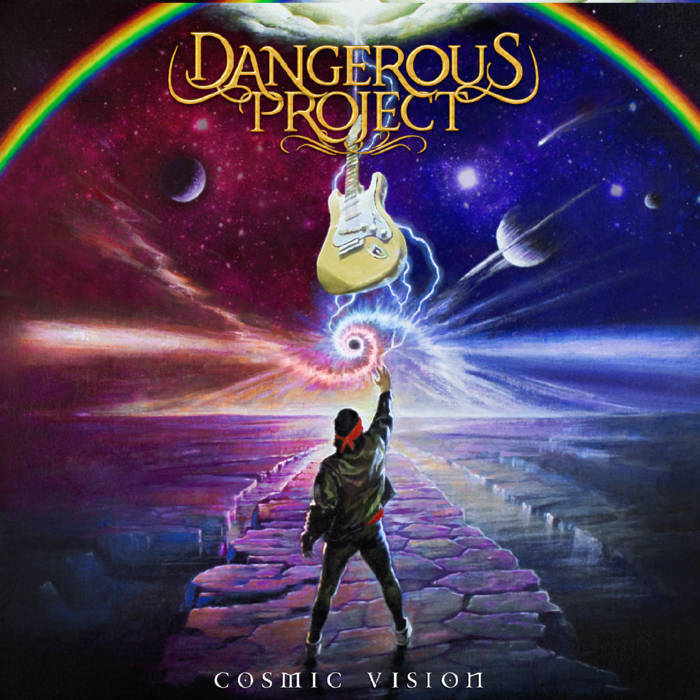 5. Your music style is Neoclassical Power Metal. Which are your main influences (Favourite Artists / Bands etc.)
Our main influences are Europe, Jouney, Alcatrazz, Yngwie Malmsteen, Rainbow, Deep Purple, Survivor, Scorpions, Iron Maiden, Helloween.
6. Which things, do you think, a Band should sacrifice in order to succeed? Have you ever sacrificed anything in your life for a better future of your Band?
Peru is a beautiful country full of friendly and wonderful people, here the Latin and tropical rhythms are the most widespread in the media, so it is difficult to make rock, even more complicated if what you do is Heavy Metal. That is why the Metal scene in Peru is full of sacrifices, event producers, bands, sound engineers all bet on what they do and often earn little or nothing. Time is worth more than money, for us It has cost our jobs, stop seeing friends and family, do trips, go to cine or eat outside to raise money for rehearsals, instruments, recordings, designs, advertising. However, we are convinced that every sacrifice will have a reward, and Cosmic Vision is the first step towards it.
7. Describe your ideal live show as a performance Band. Have you already experienced that?
Our ideal live show would be in a stadium in front of more than 30,000 people singing our songs, changing the scenery, lights, screens and fireworks. We have not experienced this yet, but in each show we give we do it with the same attitude as if we were in our ideal show.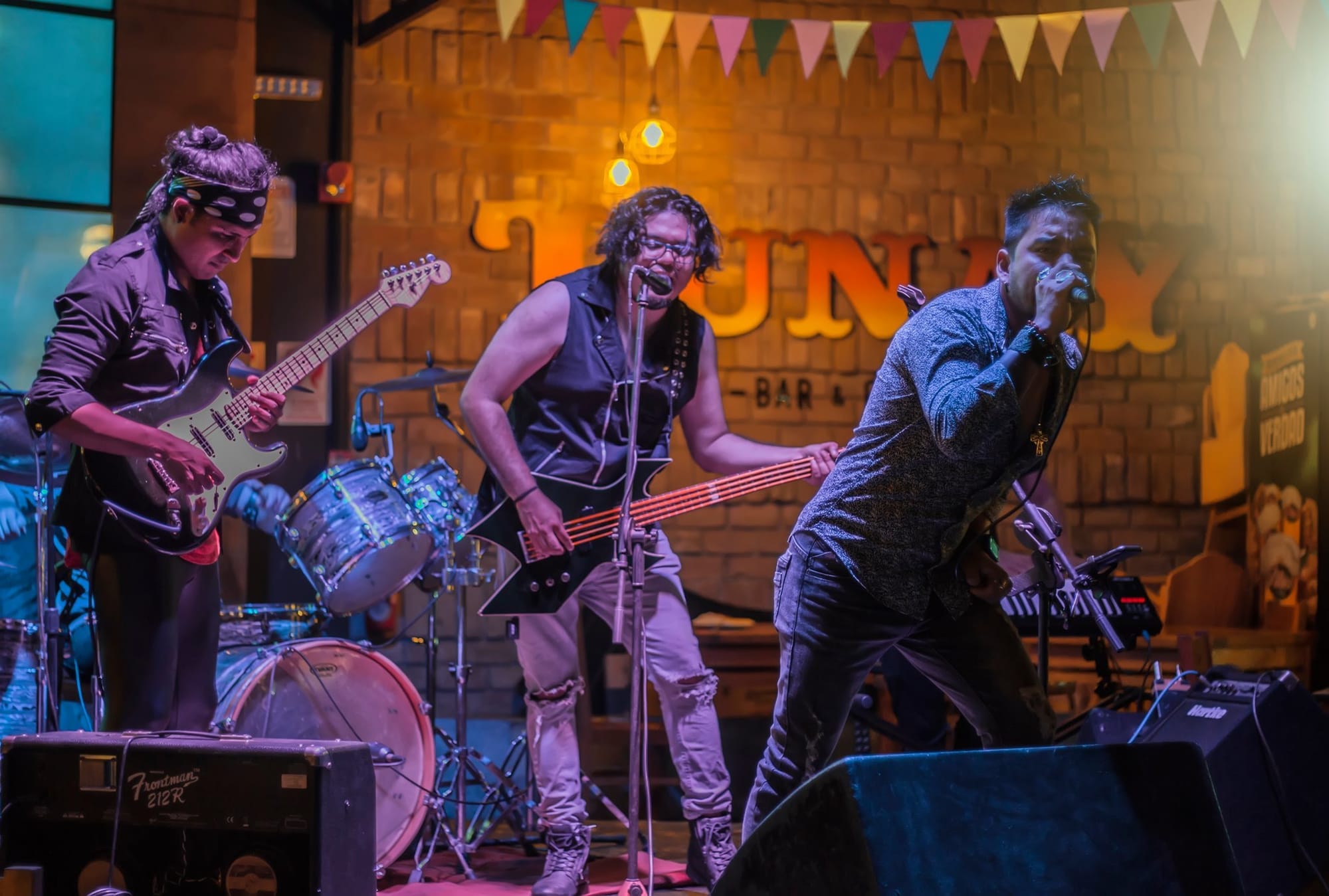 8. Which attributes, do you think, that a new Metal Band should have in order to gain identity and be unique?
We believe that it is important to stay true to what we love, this will give us identity. All people are unique and the same thing happens in bands, having a lot of connection, meeting together, rehearsing will make what makes us unique as a person merge creating something unique.
9. Do you believe that Bandcamp and other Digital Platforms help the new Heavy Metal Bands? Which, do you think, is the ideal way for a Band to promote its work?
Yes, in such a globalized and digital world, not being on digital platforms reduces our exposure. In our case, thanks to digital platforms we begin to hear in different parts of the world. Magazines are another important medium, as they help create expectation about the work of the bands. Unfortunately television, which is a very massive medium, does not expose any or almost nothing of Metal, it would be important to reactivate it as in the 80's.
10. Tell us a few things about the New Underground Metal Scene in Peru (Bands, Fanzines, Webzines, Metal Clubs etc.)
The Peruvian scene, and specifically the Lima one, is not a big scene but it is very loyal. Here many of the styles of Metal are practiced, although in a greater proportion the most extreme. We have some metal bars, but there are not many spaces for large concerts. On the other hand, there is an important renewal of new bands with a lot of quality and professionalism in their work.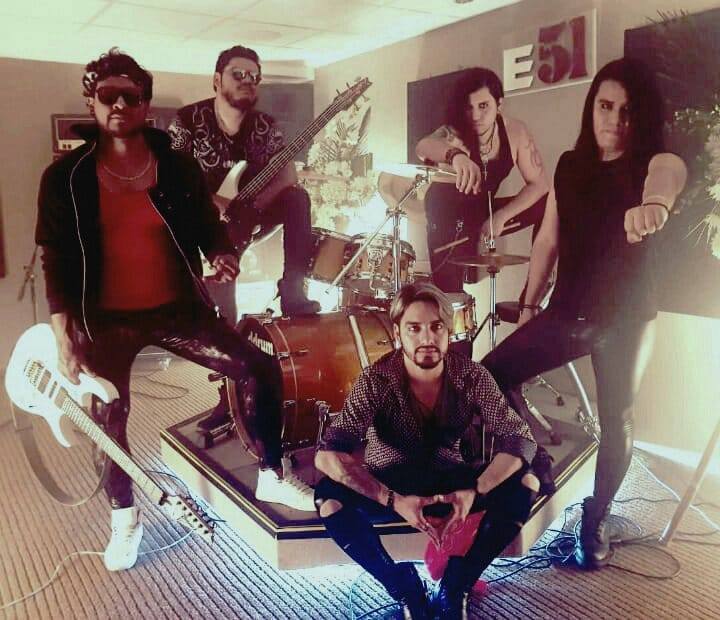 11. Do you know anything about the Hellenic Metal Scene?
We don't know much about the Hellenic scene, however we know the Hellenic Metal scene have great bands with incredible productions. Some bands I have personally heard and like it are FireWind , Heathendom, Innosense, Dakrya, Suicidal Angels
12. What are your future plans?
We had scheduled the official presentation of the album followed by a national tour in the main cities of Peru, in addition to the release of the Digipak version of the album.Unfortunately due to the Covid 19 pandemic we are going to reschedule the dates for the end of the year, hopefully everything will improve soon.On the other hand we signed an agreement with Shaded Moon Entertainment from Netherlands for the distribution of the album in Europe, we are very happy with the agreement and we hope it will help spread our music. Finally, we should have the pre-production of our second album ready for the last quarter of the year and start recording early next year.
13. Thank you very much for your time & Keep up the good work! The closure is yours.
Thank you for the interview, for the interest and dissemination of new proposals, we are going through a difficult context, the COVID19 pandemic, however we are sure that we will move forward and soon we will be together again. Share and recommend our music. The music has never stopped and today it will not. Take good care, infinite vibes.
By Steve the Filthy Dog.
DANGEROUS PROJECT CONTACT:
https://www.facebook.com/DangerousProject/
https://dangerousproject.bandcamp.com/releases