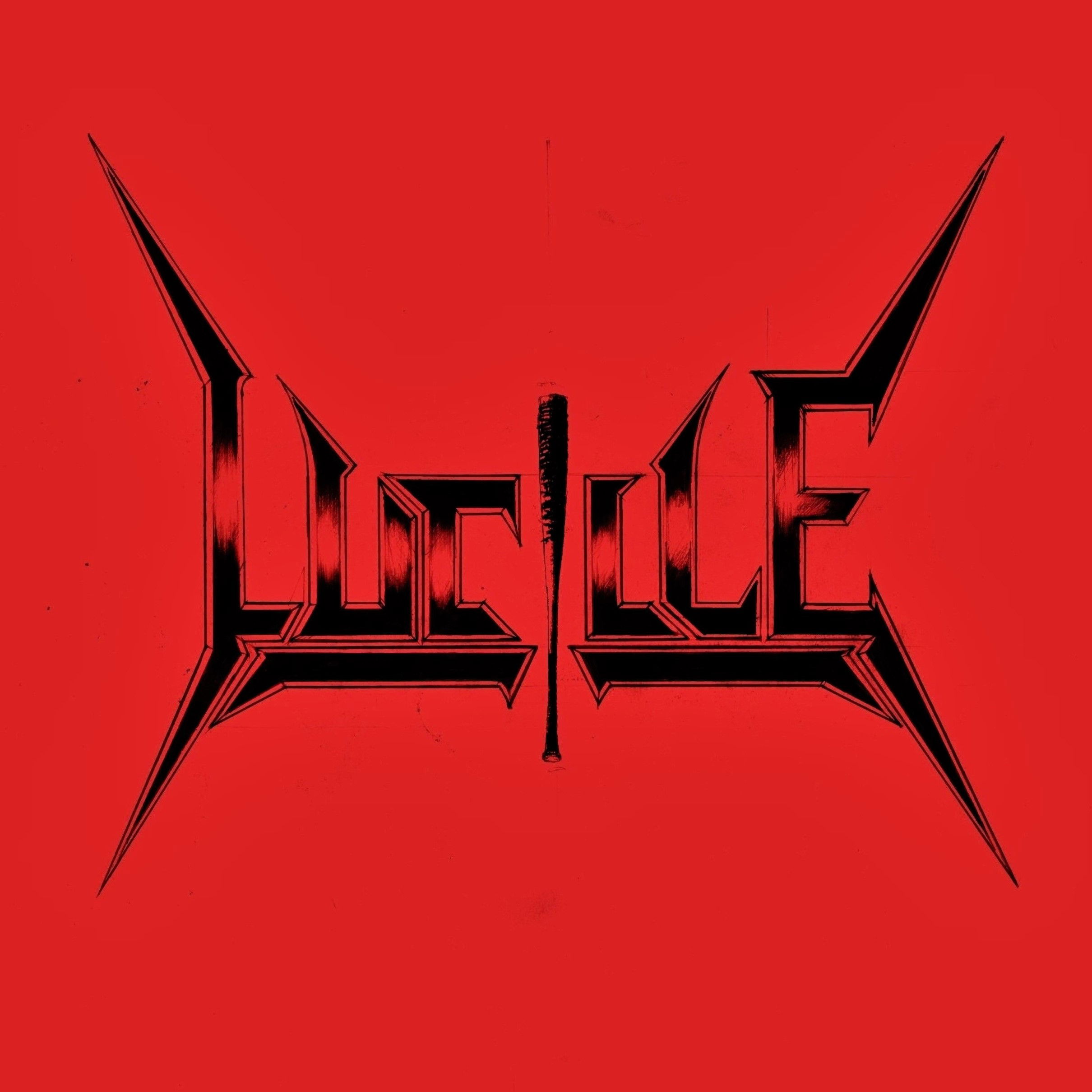 !!!THRASH METAL MANIACS FROM POLAND!!!
Welcome to the FILTHY DOGS OF METAL Webzine.
Tell us a few things about LUCILLE (Members, Starting Year etc).
Hi!
We are young thrashers from Białystok, city in nothern-eastern Poland - the last place where you would expect to hear thrash straight out of the 80s. The band was founded at the end of 2017 on the initiative of guitarist and vocalist Daniel Ramone, drummer Bartosz "Skrzat" Sadłowski and bassist Bartosz "Jugen" Drozdowski. From the beginning of the band to the present day, Ramone and Jugen are the two leaders of the band and are responsible for most of the material that ended up in the first EP. At the beginning the line-up was also joined by numerous guitarists, but none of them stayed in the band for too long. Resigned from further searching for a second guitar, we simplified our music and took a more extreme path, following the example of bands such as Sodom or the early Kreator. As a trio, we started playing concerts and started working on our first EP, later titled "Too Proud to Beg for Mercy". After recording the drums, Bartosz "Skrzat" Sadłowski left the band. At that time, we also found a suitable candidate for a second guitar - a friend of the band, Damian Kitlas. The drummer's place was taken by the current bassist Jugen, while the bass has been held by Filip Piskur since then.
Currently Lucille is:
Ramone - guitar / vocals
Jugen - drums
Kitlas - guitar
Piskur - bass.
You have recently released your EP ''Too Proud to Beg for Mercy''. What is the feedback from your audience as well as from the press?
Most of them are positive and even very positive. Apart from opinions in Poland, we read some praise from abroad, mainly from the United States, Russia, some from Germany or Italy. There were also negative ones of course, but I think for a debut we were treated quite well!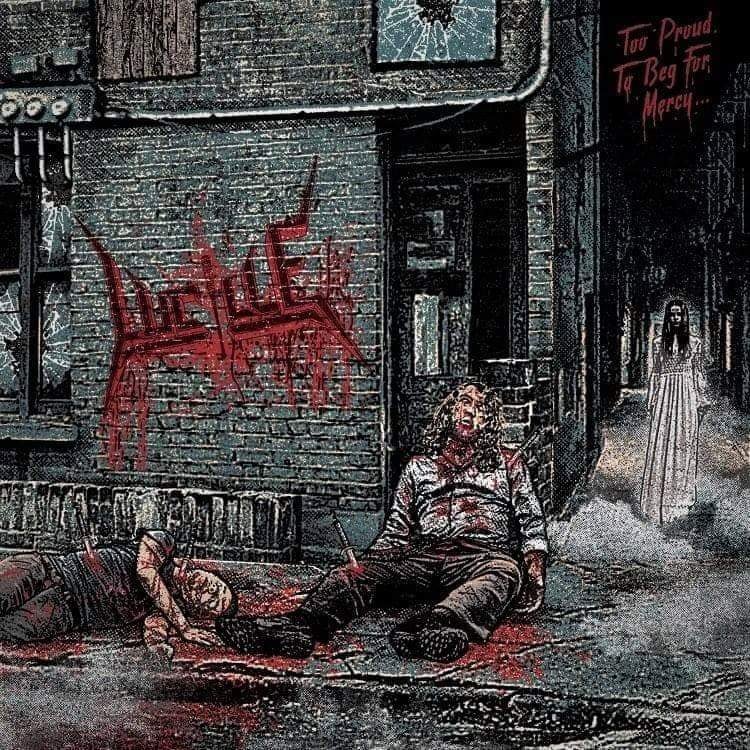 Label or DIY and why?
DIY. There were no interesting offers from labels that would suit us in terms of genre. On the other hand, being "independent" the band has complete control over what is happening around the album, but we do not rule out cooperation with the label in the future. On the first full-length, we will definitely be looking for a label.
Do you prefer Vinyl, Tape, CD or Digital Format and why is that?
Vinyl and tape give you bigger goosebump, bring a little breeze of 80s vibes, but in fact, every format is important, the most important thing is that our music should reach a potential fan in any way. Privately, most of us prefer traditional CD and Vinyl.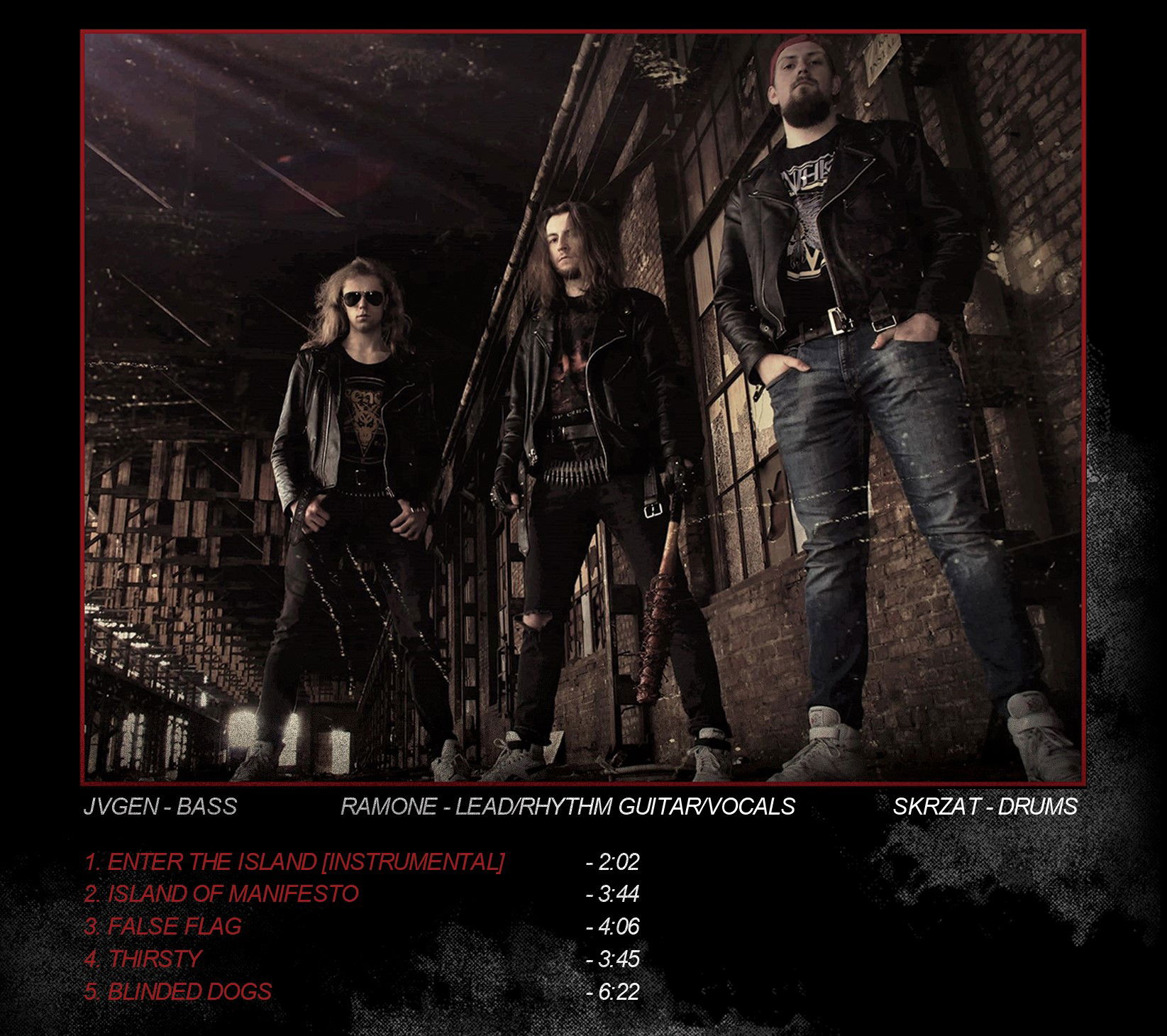 Your music style is Thrash Metal. Which are your main influences (Favourite Artists / Bands etc.)
Our music is inspired by the legends of the genre from the 80s. Inspired by albums that shaped the scene, or by remaining in the shadow of the biggest ones, they pushed the boundaries of extremes towards death or black metal while still being close to the source. Our inspirations will include such crews as Slayer, Kreator, Destruction, Razor, Violent Force, early Megadeth or Exodus, speed metal like Exciter, Iron Angel, as well as classic heavy metal, or proto death/black metal. We often listen to completely different types of metal, and throw into this cauldron everything we think fits the style chosen at the very beginning of the road.
Which things, do you think, a Band should sacrifice in order to succeed? Have you ever sacrificed anything in your life for a better future of your Band?
Everything what is needed! When you work on something, want to be in a place you've never been before, there is always a price to pay. No pain no gain, that's all about. Each of us had to sacrifice something from our private lives...
Describe your ideal live show as a performance Band. Have you already experienced that?
Ideal live show? Not too big venue placed in basement without windows and any barriers bordered us and fans. It will not be comfortable there and there will be no air for you to breathe. Everyone's gonna be soaked in sweat, and we'll thrash all over you until one of us breaks his shoulder. And now I see only one picture - Slayer live show at Dynamo Fest in 1985!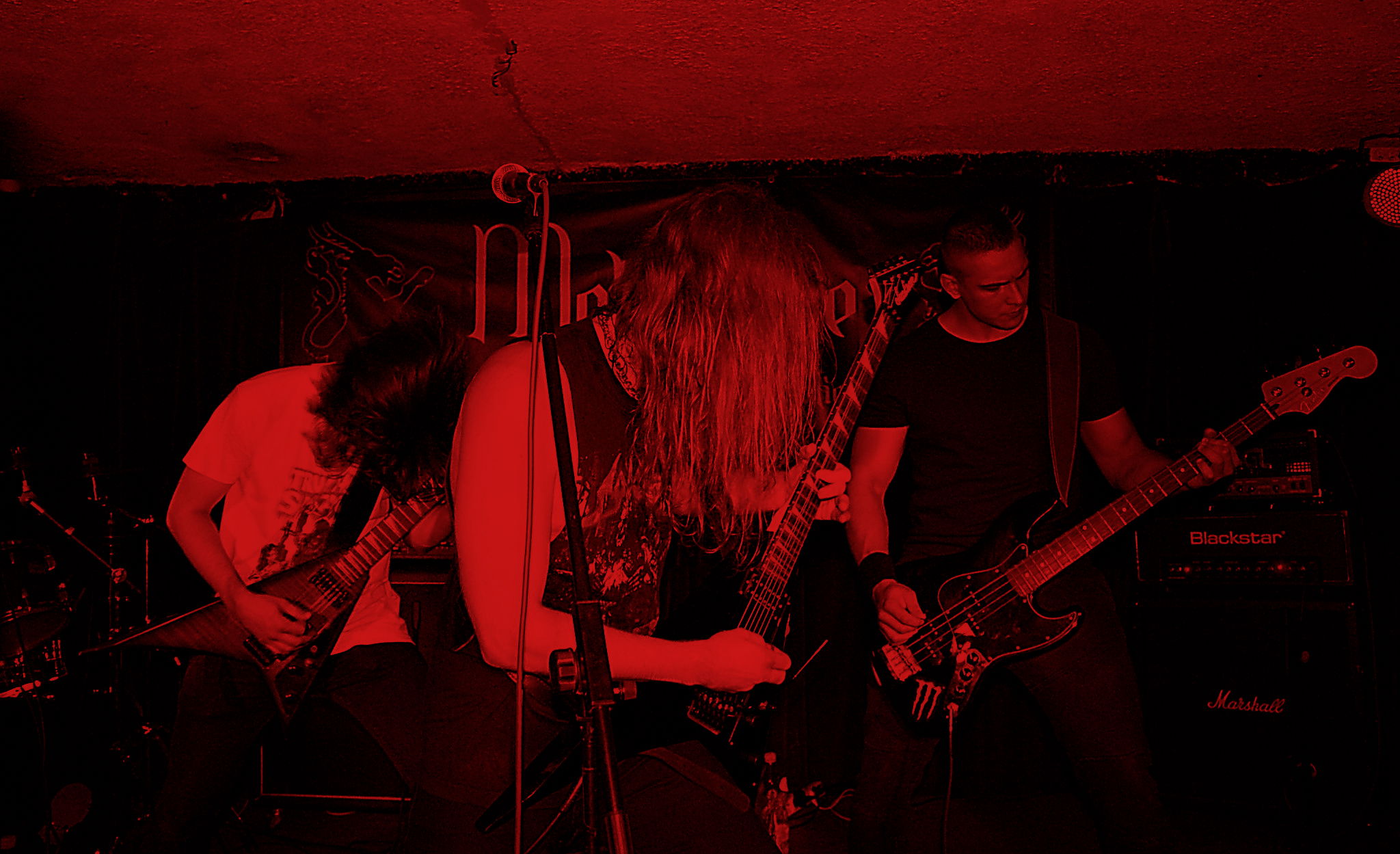 Which attributes, do you think, that a new Thrash Metal Band should have in order to gain identity and be unique?
It's a difficult question! Probably the most important thing is that your band should be honest with music you play, you should be inspired by many bands, and stick all inspirations in one and create something YOURS.
Do you believe that Bandcamp and other Digital Platforms help the new Thrash Metal Bands? Which, do you think, is the ideal way for a Band to promote its work?
Yes, definitely! Bandcamp is a great place to promote your music for cheap price! Few dollars for EP in digital format? It's nothing, it's just one beer! This way you can support the debuting bands that need it the most. The ideal way for promote music? ANY WAY!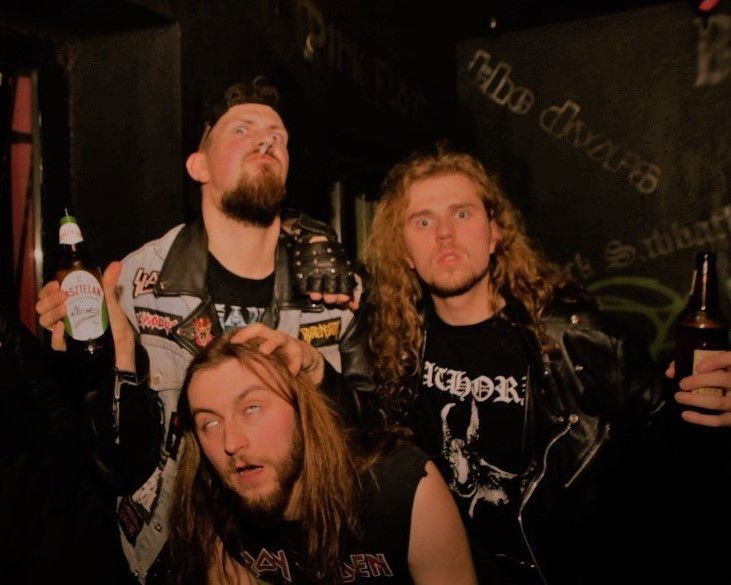 Tell us a few things about the New Underground Metal Scene in Poland (Bands, Fanzines, Webzines, Metal Clubs etc.)
The metal scene in Poland has for years been dominated by extreme black and death metal, and this is actually what this scene is alive with.When it comes to thrash metal, there have been some old school bands over the last few years, and that really makes us happy. Gallower, Pandemic, Black Hosts, Boltcrown, Bloodlust, Crippling Madness, Truchło Strzygi or Pandemic Outbreak to name a few. In heavy metal we have Roadhog, Aquilla, Ironbound, Shadow Warrior, Divine Weep. There is even special agency to promote and associate bands that still adhere to the metal ideals of the 80s - Helicon Metal Promotions, with which we are related in a way. In recent years there has been a kind of retromania, a return to the roots, but in our opinion there is still not enough of it. In fact, the whole scene that interests us is from Silesia, there are few people from our regions passionate about pure, old school thrash without modern crap.
Do you know anything about the Hellenic Metal Scene?
In the foreground I see Suicidal Angels! Holy shit it's great one, they always keep fire at thrashmetal campfire! There is also a strong heavy metal scene, first thing that comes to my mind when I think about Greek heavy metal is Up The Hammers festival in Athens! From extreme metal apart from amazing Rotting Christ of course, I can mention the black metallers of Varathron. Amazing stuff!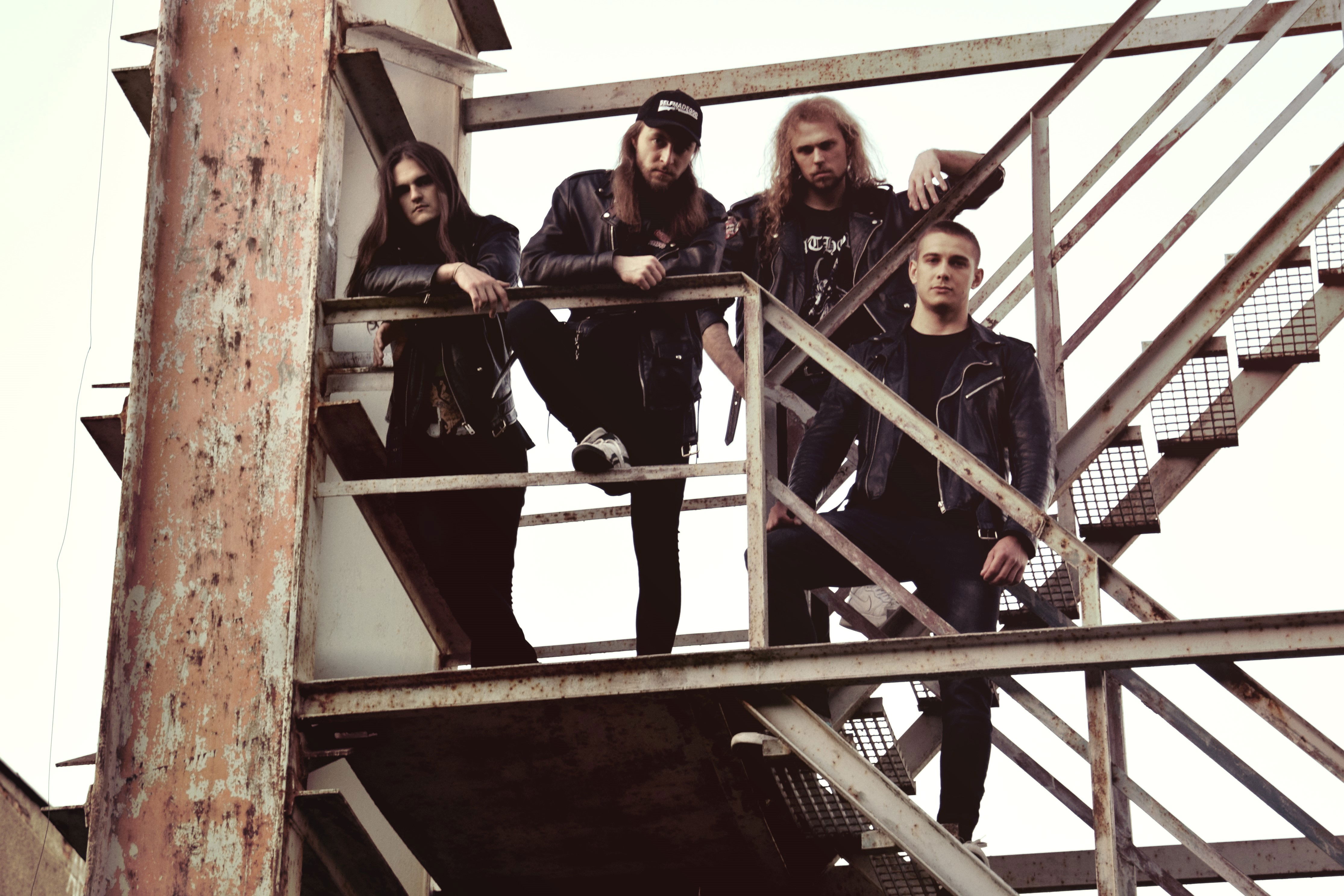 What are your future plans?
Gigs, gigs and gigs (in new line-up)...but the future is so uncertain because of this unholy plague! And of course we are making new tracks for our first full-length!
Thank you very much for your time & Keep up the good work! The closure is yours.
Thank you too, it's amazing that you are digging up new underground bands from the depths of the Internet! Too our Polish fans... Venom rządzi, deptać krzyże! THRASH!
By Steve the Filthy Dog.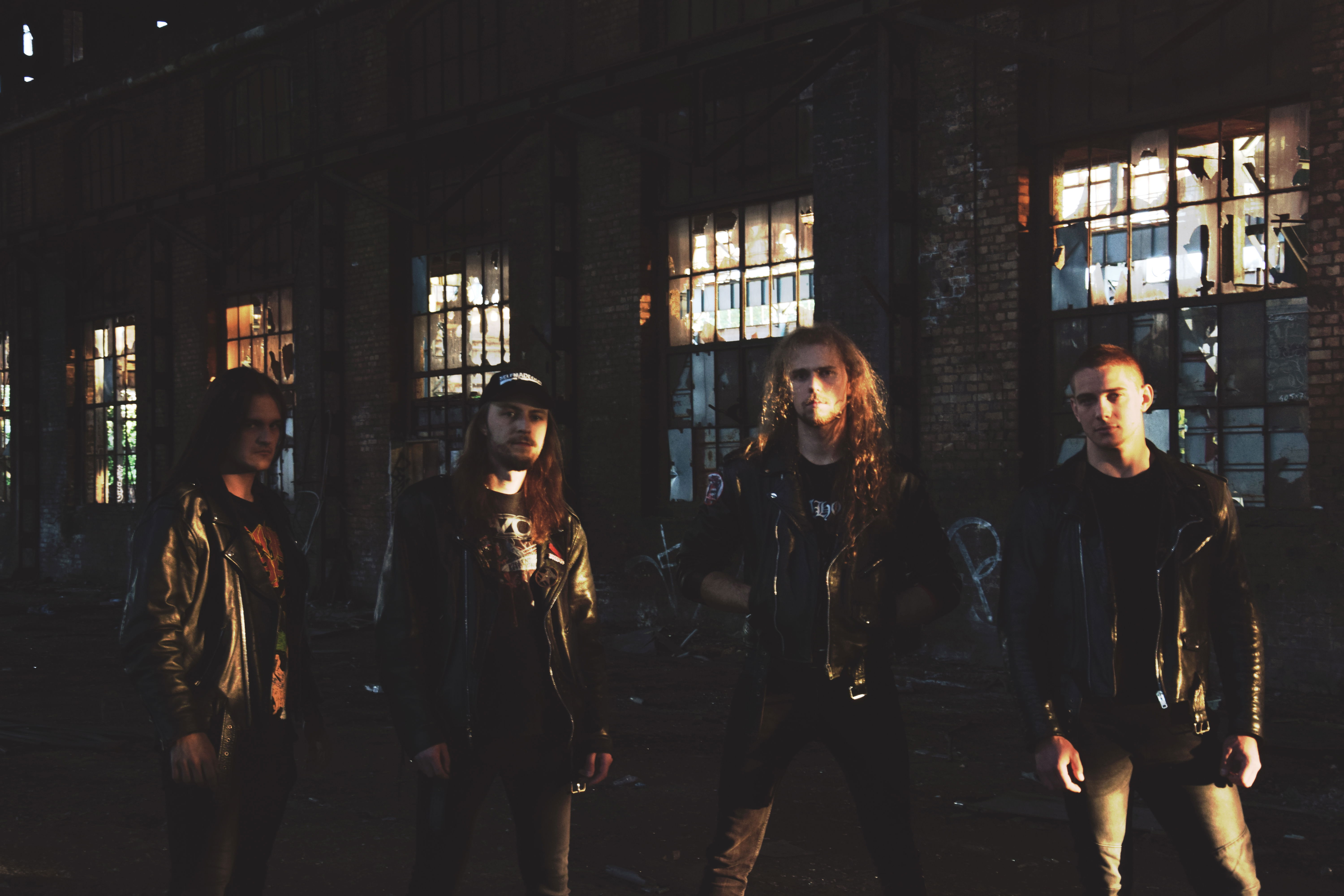 LUCILLE CONTACT:
https://lucille666.bandcamp.com/releases
https://www.facebook.com/Lvcille.thrash/
https://www.instagram.com/lucille.thrashmetal/