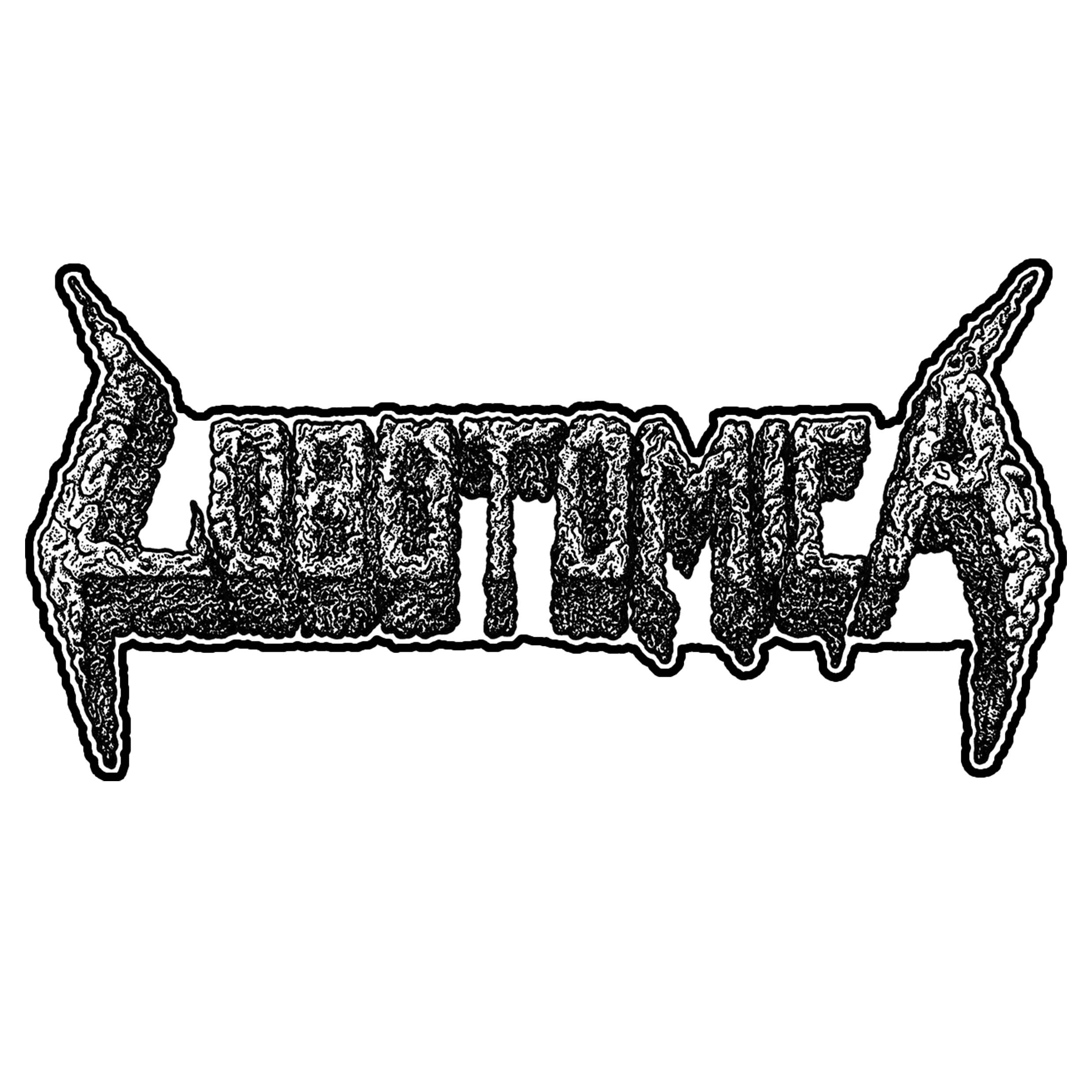 !!!TECHNICAL THRASH METAL FROM THE UK!!!
We had a conversation with Juda Gentelini (Guitars/Vocals). Enjoy!

Welcome to the FILTHY DOGS OF METAL Webzine.
Tell us a few things about LOBOTOMICA (Members, Starting Year etc).
Yea sure no problem! I'm pretty sure we got started in 2018. I was at a Sepultura gig and this Brazilian guy approached and invited me to join his band. Man I must have been going apeshit in the pit that night! That founding member, Leo Scapolan, came up with the name Lobotomica too, but the whole lineup quit a short while later because the songs were getting too tech. [laughs] I had started smoking about then too and at times getting real paranoid, and just being anxious in general. It was kinda horrid, but that feeling became something of a creative source for me. I felt like I understood it too well to ignore, and Lobotomica was the perfect project to put all that energy in. Anyway about a year later me and Jamie (James Allen - rhythm guitarist) were at Bloodstock festival and we clicked. Surrounded by canned ravioli campsite had been having a food fight with, we were both a bit frustrated at the time with party/pizza thrash bands and were keen to explore this janky direction. It was tough to find the right rhythm section but around the time of the Demo release we got Par Mahn (Sanhedrin) on drums and later, Chris Cleo (Sawticide) on bass. They've done really well at adapting and contributing so far, I couldn't have asked for more! It took a while but we're here to stay now.
You have recently released your demo. What is the feedback from your audience as well as from the press?
The demo was great for us, and the London scene received it really well I think. I'd been talking about our concepts and themes for years so lots of people knew what to expect, but still the demo still surpassed some of their expectations which was cool as fuck! We're really thankful for their response and paitence.The press has been good as well, we got a few shout-outs and some nice quotes here and there. The demo sounds pretty raw though so we're left with some people out there waiting on a cleaner sounding release from us before writing their pieces, which is fair. Won't be long until we get that sorted though, we expect that to pop off bigger and badder than the demo when it's ready.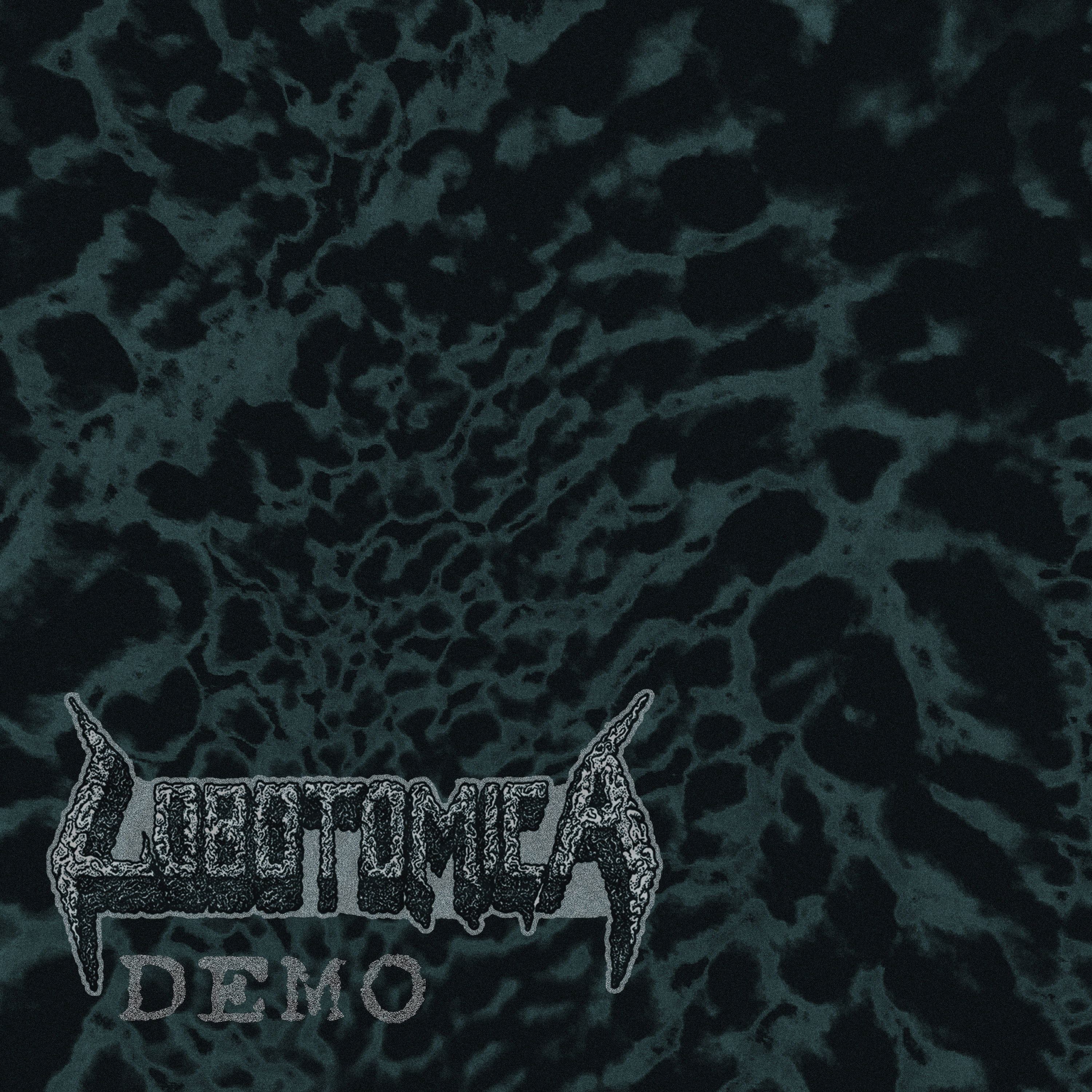 Label or DIY and why?
Our outlook on that is bound to change with time, realistically right now we wanna control and finesse what we make and not necessarily work to contract deadlines. When our plans expand and we've established this lineup more we'd be willing to pursue the label route and see what opportunities we can get, but it feels good to be independent at the moment.
Do you prefer Vinyl, Tape, CD or Digital Format and why is that?
Personally my favourite format has gotta be cassette. I've got a few pieces of vinyl but I haven't got the kit to do it justice and nothing I own runs CD's. [laughs] And compared to digital cassettes engage me much more. Like listening to digital is way more convenient but it's easy to take for granted. I love flipping the tape, reeling it back, zoning out to the foldouts. Plus the price point of tape and the equipment to play it is just right, and you end up with a digital copy if you order on Bandcamp so that's all the more reason for getting physical formats.Even in terms of digital I'm the kinda guy that shuns streaming and does downloads instead. I'd much rather support the artist directly, or torrent if I like the music but the people making it are arses. These gigabytes got my whole life in them!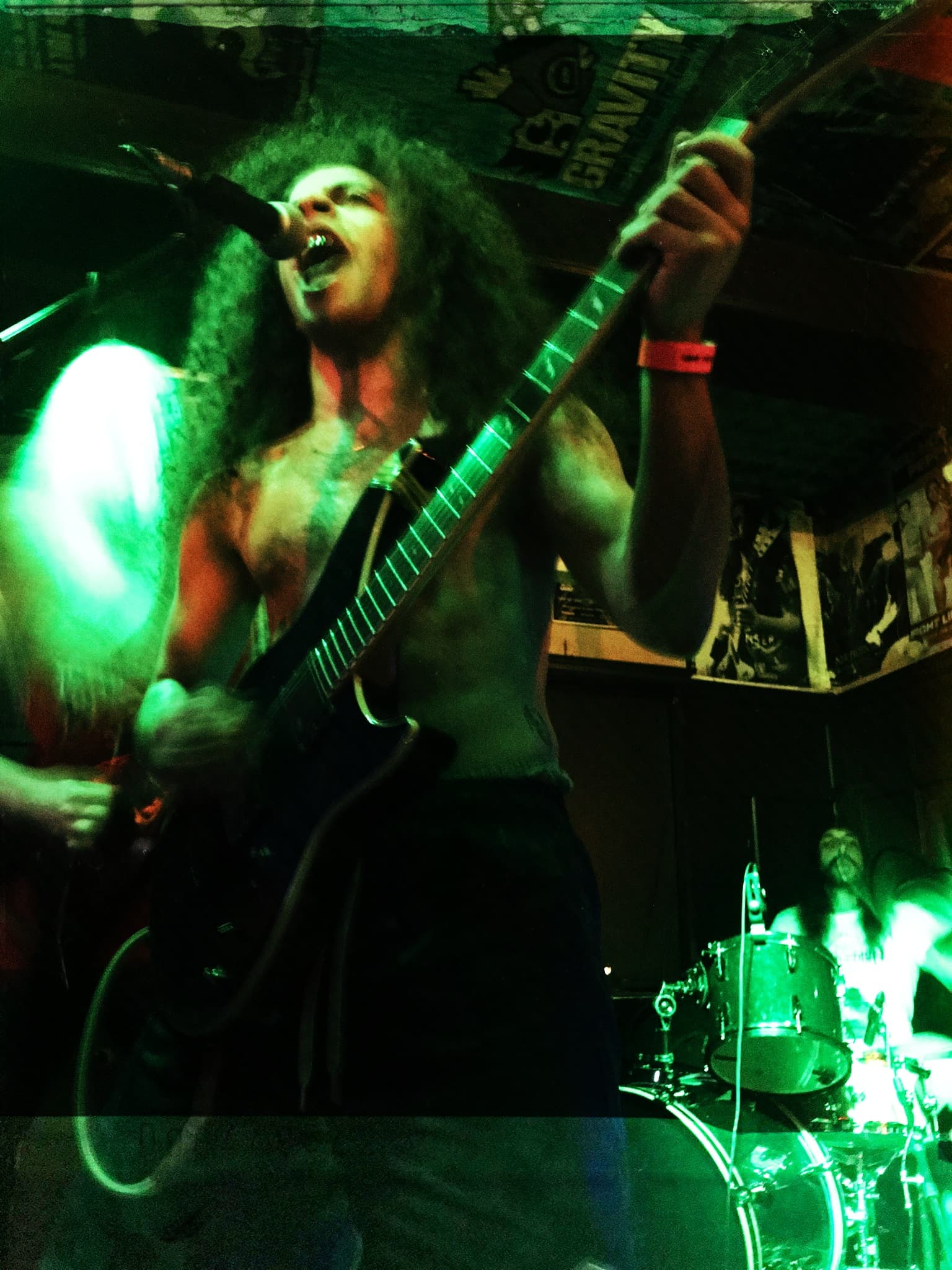 Your music style is Thrash Metal. Which are your main influences (Favourite Artists / Bands etc.)
We've got a LOT of variety in our music tastes as a band. My main influences for this band though have been Megadeth, Coroner and Forced Entry. They're like the pillars of this shit for me. The first time I listened to the 'Son Of Lilith' solo I was blown away. Coroner also got me thinking about restlessness and paranoia, especially with their album 'Grin'. To say I'm excited for their next album is an understatement! We've definitely been influenced by our UK scene also, I know I've absorbed some vocal style from friends in both Death and Black metal bands. They've got this a desperate and tortured sound, it's perfect for us. As good as they are I could never relate to the high-pitched sininging done by older tech bands like Watchtower or Forbidden (Jamie's gonna kill me for that, they're one of his fave's!) I listen to a lot of punk for the vocal and musical intensity as well, bands like Crimen and Tropical Nightmare absolutely kill it, you ca see hear em mean what they say. (@tropical_nightmare_uk_sp)
Which things, do you think, a Band should sacrifice in order to succeed? Have you ever sacrificed anything in your life for a better future of your Band?
Aside from the obvious time, energy and money commitments? [laughs] I guess the time spent with friends and loved ones. And maybe some career prospects as well? Luckily I can say I got understanding and supportive people around me who mitigate that and make it all worthwhile.
Describe your ideal live show as a performance Band. Have you already experienced that?
I don't think we were far off an ideal show our first gig at the Dev (The Devonshire Arms - @thedevcamden) to be honest. We were celebrating the run - they've disbanded now - that our mates in Sufferer had as one of the more interesting and brutal black metal bands to come out of London. We played to a packed crowd and we could see people invested in the music and having fun. You know, moshpits, crowd surfing, shit like that. It was a great experience for sure, and great to have been part of their farewell! I don't put expectations on things like playing festivals, capacity crowds etc. The feeling and emotions of playing live are much more valuable than the material evidence. As long as it's an intense, involved and an entertaining show, everything else comes second for us right now.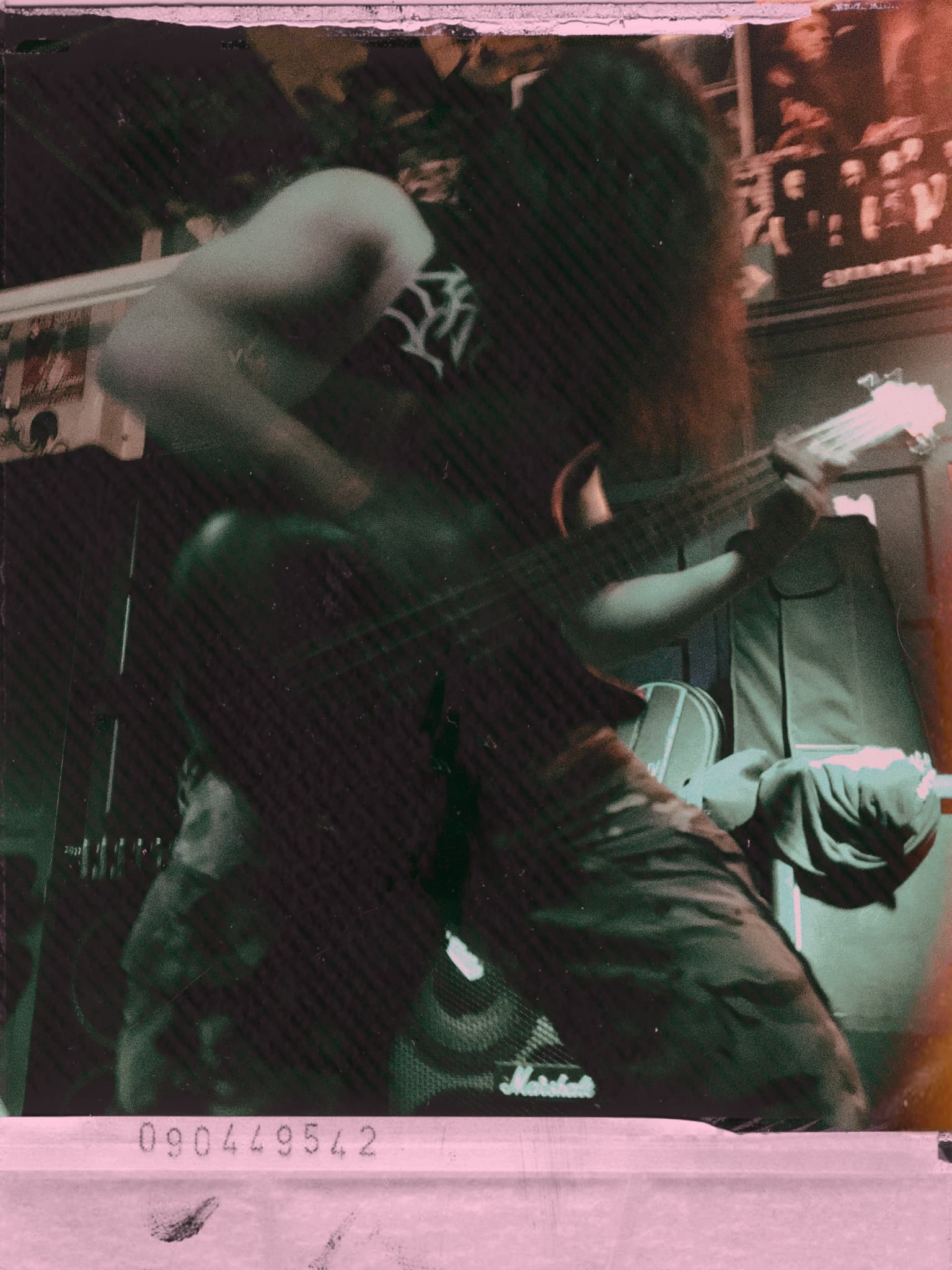 Which attributes, do you think, that a new Thrash Metal Band should have in order to gain identity and be unique?
Hmm it depends for each band I suppose. I find a constant internal dialogue or critique helps me a lot - kind of fitting to overthink in a band like this. Sometimes I catch myself at shows thinking about the band that's up more than actually listening [laughs] Well, as long as it doesn't hinder enjoying or making the music. It helps to be aware of what you're doing, and identify gaps between where you are and where you want to be, which goes for your sound and identity too. I think that being genuine and passionate in what you do are the main things though.
Do you believe that Digital Platforms help the new Thrash Metal Bands? Which, do you think, is the ideal way for a Band to promote its work?
Yeah of course. I don't see how digital platforms would hinder bands, though I understand people maybe feeling overwhelmed by the sheer amount of content and platforms these days. But I think that since the metal fanbase is comfortable sifting through the noise for quality music as active participants, bands have also got to be prepared to do the same thing. For promotion it's important to not be shy about your music, and prove yourselves to people along the way. Even for an anxiety-riddled project like this confidence really is key. [laughs]
Tell us a few things about the New Underground Metal Scene in the UK (Bands, Fanzines, Webzines, Metal Clubs etc.)
The UK seems to be thriving, especially in the death metal scene at the moment. There's great bands with killer live shows pushing it, like in Leeds with Slimelord (@the_slimelord) and Mortuary Spawn (@mortuaryspawn). Cryptic Shift (@crypticshift.ufo) too obviously, though I gotta say I loved their music more when it used to be more thrashy. In London we've had ATVM (@atvm_official) drop killer project after killer project lately, 'Famine, Putrid and Fucking Endless' got a lot of tech and prog heads onto them, and eyes on the scene in general. It's been sick, I seen them put in the work for years so I'm glad it's paying off for them. I'm not as clued into zine culture, but a good friend is running THYSTZINE (@thystzine), I'm excited to see where they end up with that - they've done a good job documenting the London scene up till now. And in terms of venues and pubs, like I mentioned before the Dev's always a great spot, as are the surrounding Camden spots like The Black Heart. They do great work at hosting underground acts from all over, it's a great scene to be in.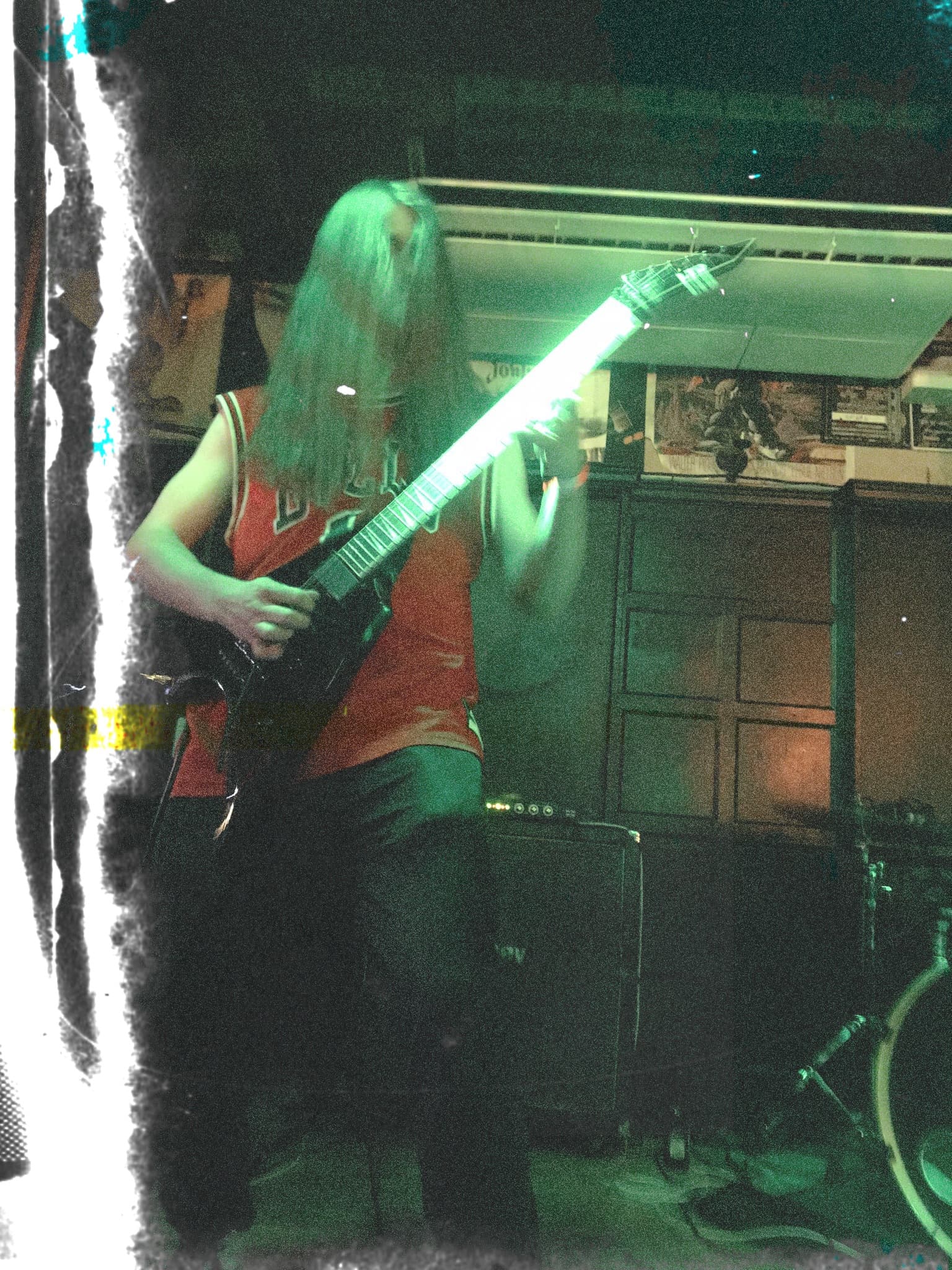 Do you know anything about the Hellenic Metal Scene?
Is Hellenic a Greek thing? As in the god Helios? Probably listened to some of their bands and just not heard of that term, I can't say I know much at all [laughs]. Maybe we trade a couple links after this interview?
What are your future plans?
So we plan on putting together an EP release of the demo material, with better production and on a range of audio formats. Looking forward to have Cam Shuck (@camshuckproductions) take the lead as engineer at Satellite Studio (@satellitestudiosldn), we love working with the team up there. We've also got ideas for a music video or two, and got most of the live and studio footage for that. We're gonna be experimenting with some bizarre elements though, trying to maximise Jamie's excellent sound design skills. Beyond that, we'd love to do a split release with a band as savage and passionate as us, and to keep writing and playing shows where we can.
Thank you very much for your time & Keep up the good work! The closure is yours.
Cheers! I'd like to say to your readers to never doubt the UK scene - we're rabid as hell and deadly infectious. I want us metalheads to be more inclusive and approachable so we can grow metal to new horizons. And lastly to go and follow Lobotomica on Instagram and Bandcamp, and do yourself a favour and be in the know for the next release and shows. Thanks for this interview, you'll hear from us again soon. Until next time!
By Steve the Filthy Dog.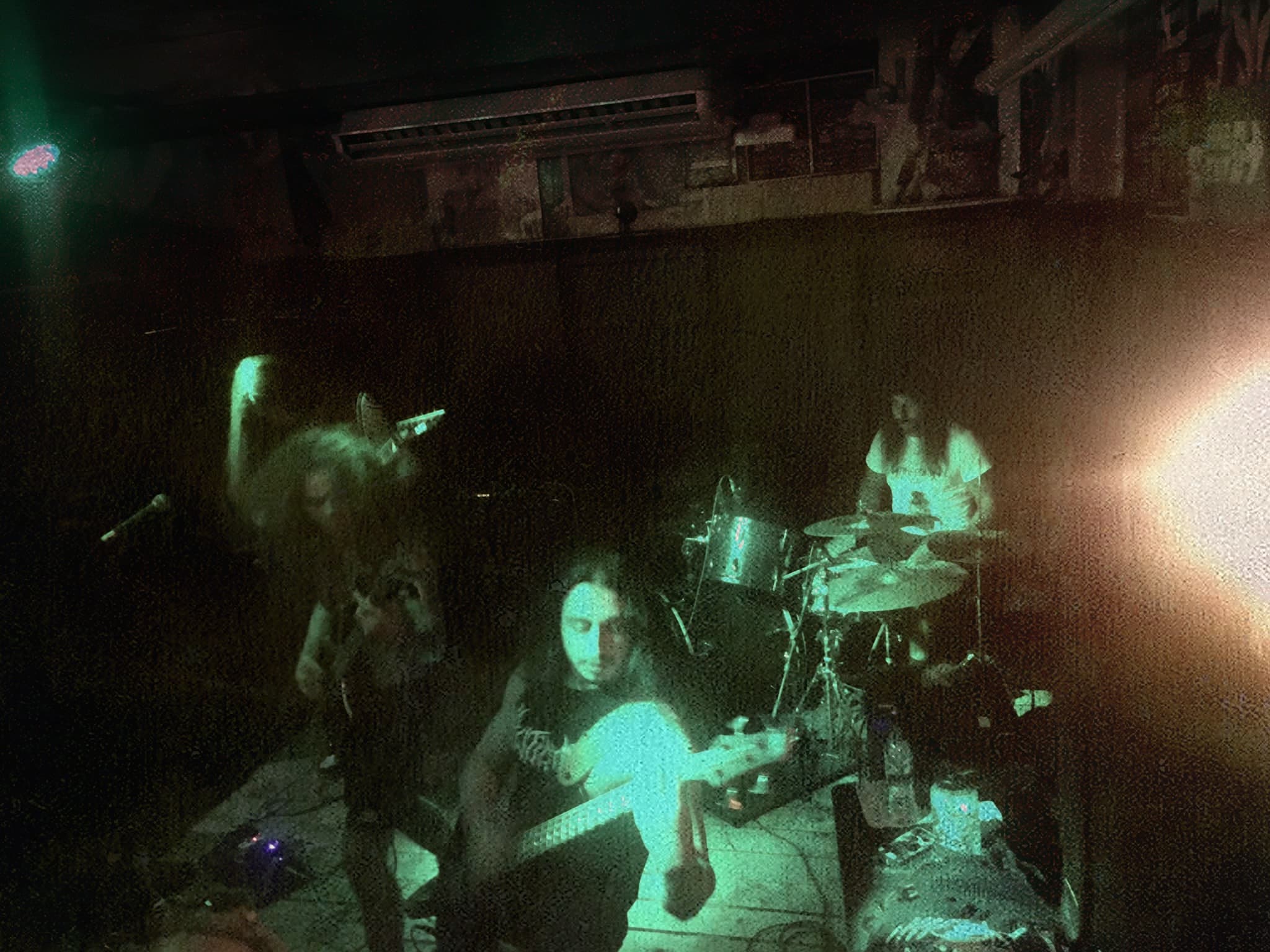 LOBOTOMICA CONTACT:
https://www.facebook.com/LobotomicaBand/
https://www.instagram.com/lobotomica_band/
https://lobotomica.bandcamp.com/