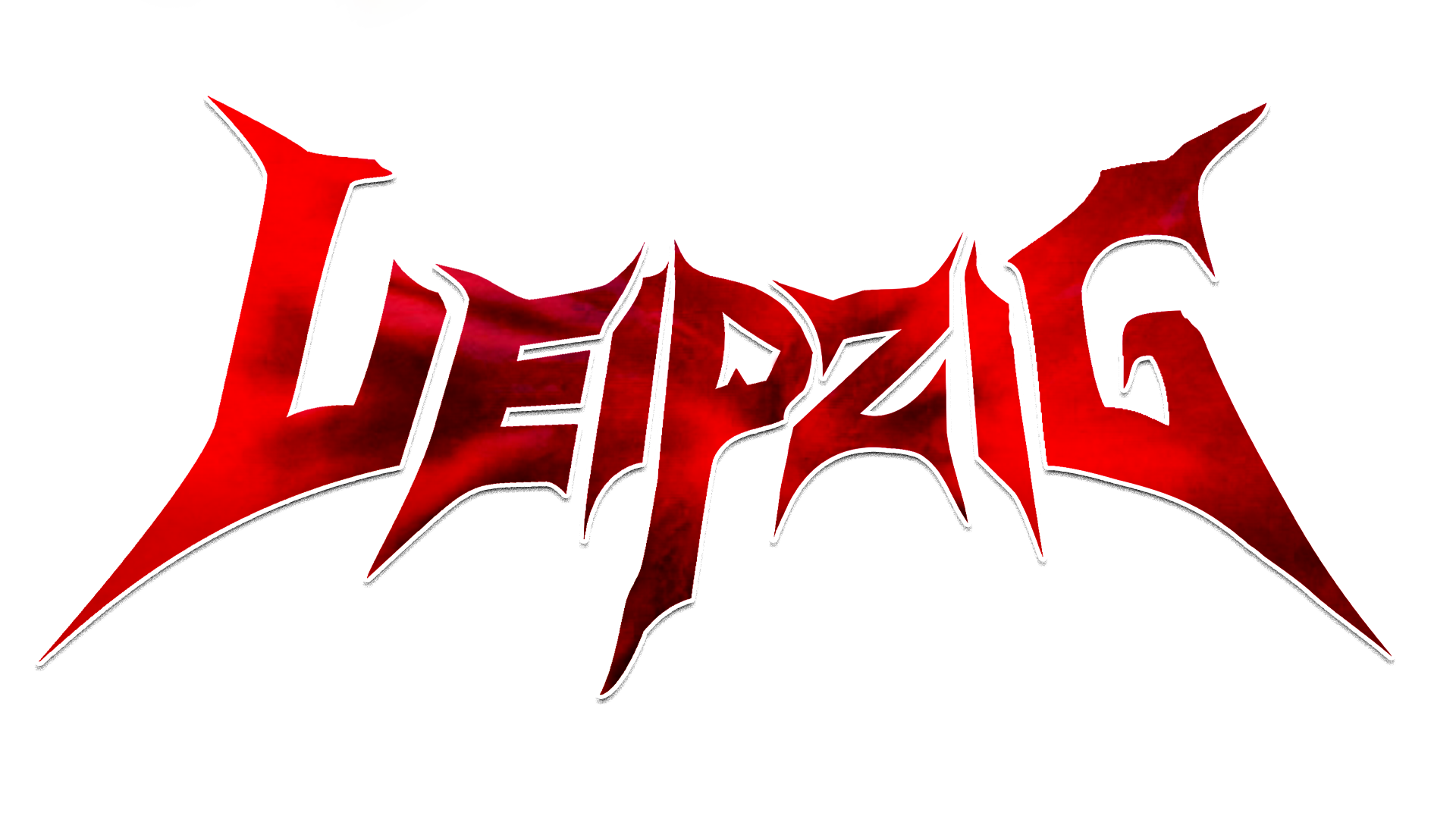 !!!THRASH METAL FROM FRANCE!!!
Welcome to the FILTHY DOGS OF METAL Webzine.
Tell us a few things about LEIPZIG (Members, Starting Year etc).
Arthur(Bass): The band started in 2017 when Théo (the First Guitarist, which is on Media ButtFuck), Maelan (the Drummer) and I were in High School. We learnt music together by playing covers and soon we decided to compose and play original stuff. Then we met Enzo at a gig and he became our singer. We've tried a bunch of other guitarists for the lead and we finally met Morgan who happened to play with Maelan a few times ago.
Morgan (Lead Guitar): They invited me to come to see their first show and I was amazed to finally meet those guys. They played with the same energy and passion i had back then so i couldn't refuse to play with them. After a few rehearsals where we had so much fun playing together, I was on board.
Arthur : For a few years we played and progressed each individually more and more, building our style and finally recorded our first EP MEDIA BUTTFUCK. It was an Old School Thrash inspired EP, as we were all into this kind of music and it was the best way to show our primal, energetic fury. We played it a lot on stage and wanted to recreate the kind of vibe we had.
Maelan (Drums): Then we began to discover other sources of influences such as psychedelic music, prog and jazz fusion. We melted jams into our thrash and brought improvisation in our music. Theo had to leave for personal issues so we made it for a year with Morgan as the only guitarist. But it was okay as we are really cool with trying different settings, sounds and surprises. It was also for pushing ourselves to build an even more solid musicality, learning to know each other better and better. Last summer we decided it was time to get another guitarist for our music, which would bring the music and the jams to another level. We asked Romain and he gladly accepted. So this is where we are now !
You have recently released your EP ''Media Buttfuck''. What is the feedback from your audience as well as from the press?
Arthur : MEDIA BUTTFUCK was awaited for a bit of a time by our friends and the few fans we met on the French Riviera, since we played for a few years before releasing it. It was well appreciated when it finally came out last September, first by those who were waiting for it but the best was that some who didn't listened to Thrash that much also happened to like our introduction to this genre. Other bands supported by playing with us on stage and we were glad to see that a lot of different people were coming to the shows.
Morgan : Yeah we were glad to be compared to a lot of great stuff such as the big 4 or other Bay Area bands. The fact that we evolved a lot between the recording and the release (1 year due to production and covid issues) also contributed to give us more time to practice and be able to play with even more influences so at the end, our style evolved and people were nicely pleased to see that. We played the EP even better than at the time we recorded it. Some said we added the energy of Deep Purple, or Blue Oyster Cult for example. This is cool because it's all the point of Leipzig to mix all our influences into our music and make our own style from it !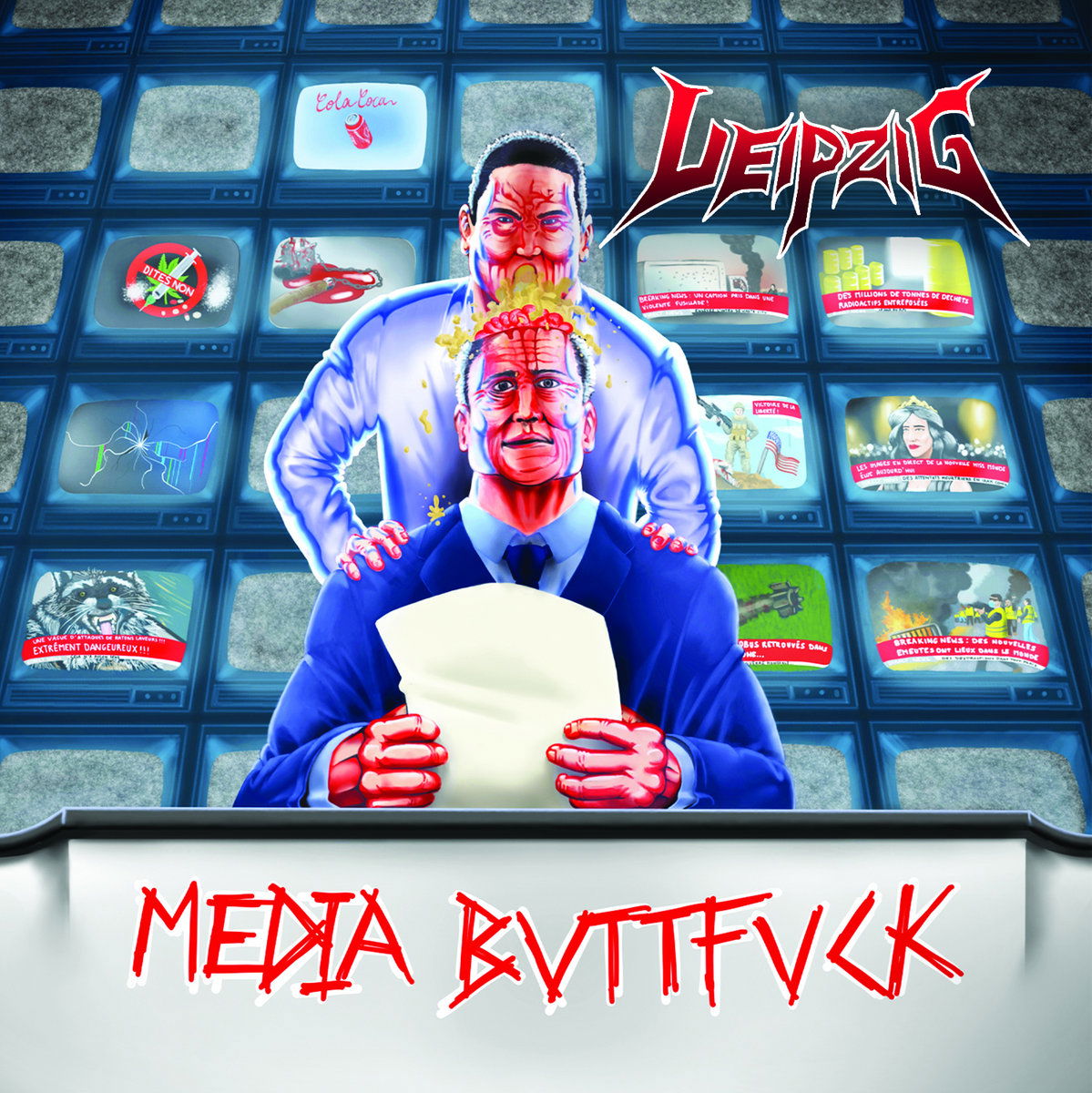 Label or DIY and why?
Enzo : Well for now we didn't really have the choice between the two but I think we would go for DIY as we are a lot into being able to have all control on our music. We want to keep that freedom of building our own sound, our own arrangements and our own general ideas. A label would be great though if it worked with us in that way. Giving us what we need to record the best music we can and still giving us enough freedom to work our way. It would be also great to distribute and promote our music as it can be very difficult to do it efficiently while dealing with each of our lives. We all have jobs to pay the rent you know, and even if we put a lot of effort into meeting with people, bands, practicing, and making music and stuff. It's difficult to manage having a band which doesn't pay and plays music which isn't that popular or playable everywhere as we would like (in local bars, pubs, festivals, etc) and still being able to live decently.
Do you prefer Vinyl, Tape, CD or Digital Format and why is that?
Maelan : Everything can be great ! For now we distribute our EP on CD because it's a good and still a cheap way of having a good sounding record. The digital platforms are also great because it's an accessible tool to discover all the kind of music you want, there's literally everything you can listen to on them. Our music is on deezer, youtube or spotify for this reason. It's a way to leave a mark on the immense ocean which is the internet.
Morgan : As we jam and improvise in each shows it's also a great way to archive and share online our live music. People will be able to listen again to the gigs they've been to and also discover how better or worse we played on different nights haha. I Think it would be amazing if people also used tapes to share with each other their own recordings of the shows, just as the psychedelic jam bands used to back then, I'm sure it would sound fucking great ! I think i'm going to start doing this just for my own pleasure.
Romain (Rhythm Guitar) : The ultimate format we would love to listen to our music on would be vinyl. I think it is a warm, authentic and textured way of listening to music. We love this format, and it's a great way to pay respect to the cover arts too..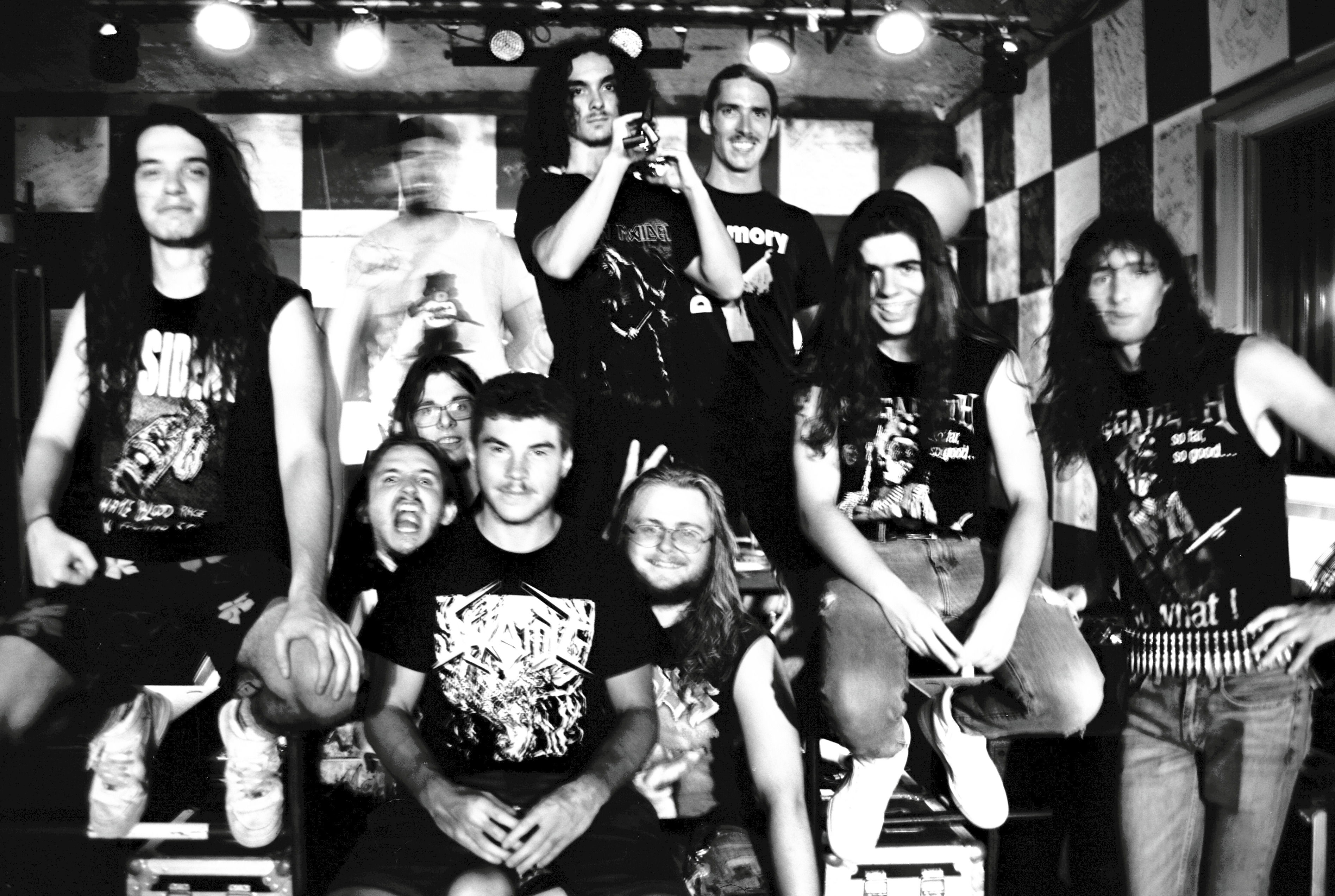 LEIPZIG with SEKATOR & ANTAGONISM
Your music style is Thrash Metal. Which are your main influences (Favourite Artists / Bands etc.)
Arthur : We began our musical journey by playing thrash fast and loud. We felt in love with the quick and furious energy. It was like bringing the punk attitude to a more impressive and challenging musicality. We listened a lot to all of the scene, from the 80's bands from America such as the Big 4, Suicidal Tendencies, Dark/Death Angel, Annihilator, Exodus or Testament to the revival bands from the 2010's such as Lost Society, Evile Power Trip, Havok, etc.
Enzo (Singer) : We were also into other metal genre, we liked Death Metal, Black Metal or Grind. It can be heard on our EP.
Maelan : Now as we said we tend to listen to a lot more of 70s stuff, such as Classic prog, rock or psychedelic and fusion stuff with, for example, King Crimson, Yes, Rush, Deep Purple, ….
Morgan : The jam part most came from the Grateful Dead, Phish or stuff like The Allman Brothers Band, ... Modern psychedelic bands such as King Gizzard & The Lizard Wizzard or The Oh Sees also helped building our tone.
Romain : And modern metal bands are great too, we try to keep listening to a lot of different stuff and with no regards for the genre, year, or stuff. It's a way to inspire us and learn and progress a lot. We all love music in general and we want our music to be the best synthesis of all that we dig. It makes the music we play way more personal and it sure is original so we definitely enjoy playing it. More than if we forced ourselves to play a in a single style. Improvisation also adds to the unique sound we have each times we play, it keeps our musing surprising and very enjoyable to play, both for us and the audience i think.
Which things, do you think, a Band should sacrifice in order to succeed? Have you ever sacrificed anything in your life for a better future of your Band?
Arthur : You gotta see it as a serious job, so you have to be clear with everyone involved and around you that you need to make it a priority before almost everything else. You can't just see it as a simple hobby and hope to make it that way. So you have to rehearse as often as you can and organize yourself a lot of time to create more material to play, find dates and the other stuff you don't imagine at first when you say you want to play music in a band. it's a shift in your life you need to take because otherwise it won't work.
Morgan : Now it can be difficult because as we said, that's not the activity that will pay the rents at the beginning. So it's a struggle to keep a daily job and work with a band. Everybody has different schedules and cannot just quit for the band yet. So we rehearse together on the week-end and that means we don't have other 'week-end activities' such as seeing other friends or taking vacations. Some take time late after their work to manage and work for the band too. It's a struggle because you cannot rest as much as you want and stay productive all the time. It's also important to stay healthy because otherwise you'd be pushing to hard on yourself and that would just not be good.
Enzo : All that being said, we don't really see it as sacrifices because we love having a band and working in it. There's ups and downs but in the end we're happy playing together, having fun with the audiences when we play and inviting them to have as much fun as us when they come to a gig. We feel quite grateful to be involved in such a cool activity.
Describe your ideal live show as a performance Band. Have you already experienced that?
Maelan : The best kind of shows are the ones where the magic operates as soon as we begin to play and keep going on until we're done. We loved playing gigs where the public was into the music from the beginning to the end even if they didn't know what kind of music we were doing. The most important is that everyone stays grooving with us as we play our songs and jam and that's our job to make it work. If everyone is having fun, whether we're playing energetic riffs, atmospheric ambiences, or weird stuffs, that's all that matters. It's not that easy to bring that kind of free way of playing music to metalheads because it can push themselves out of their comfort zone but it's kinda the point of the band too. When we're on scene if we feel the public receptive we will be more motivated to play and put out the best of ourselves. So the best gigs are the ones where everyone stays opened to whatever can happen and just have fun with that.
Arthur : That's why we dig open air festivals where there's all kind of music fans that comes to see shows from many different genres. We played a gig one time for the Music Celebration Day in Aix-En-Provence on the largest place in the city, day-time and between funk or rock bands. That was a one of a kind experience where we presented our heavy music to all of the city and we just had so much fun partying with everyone. We hope we'll participate in more and more events as this type next !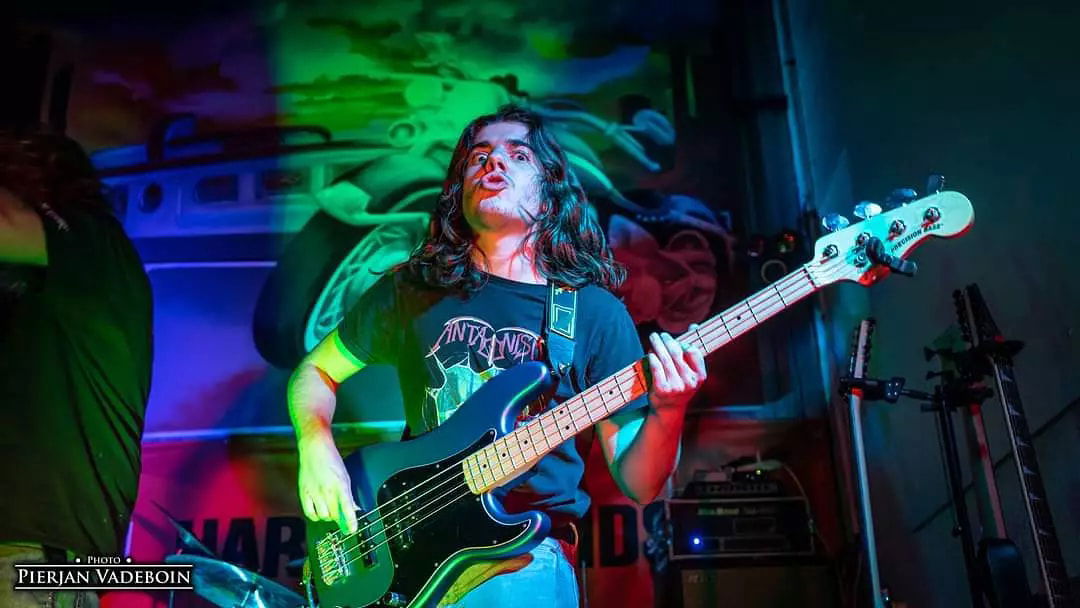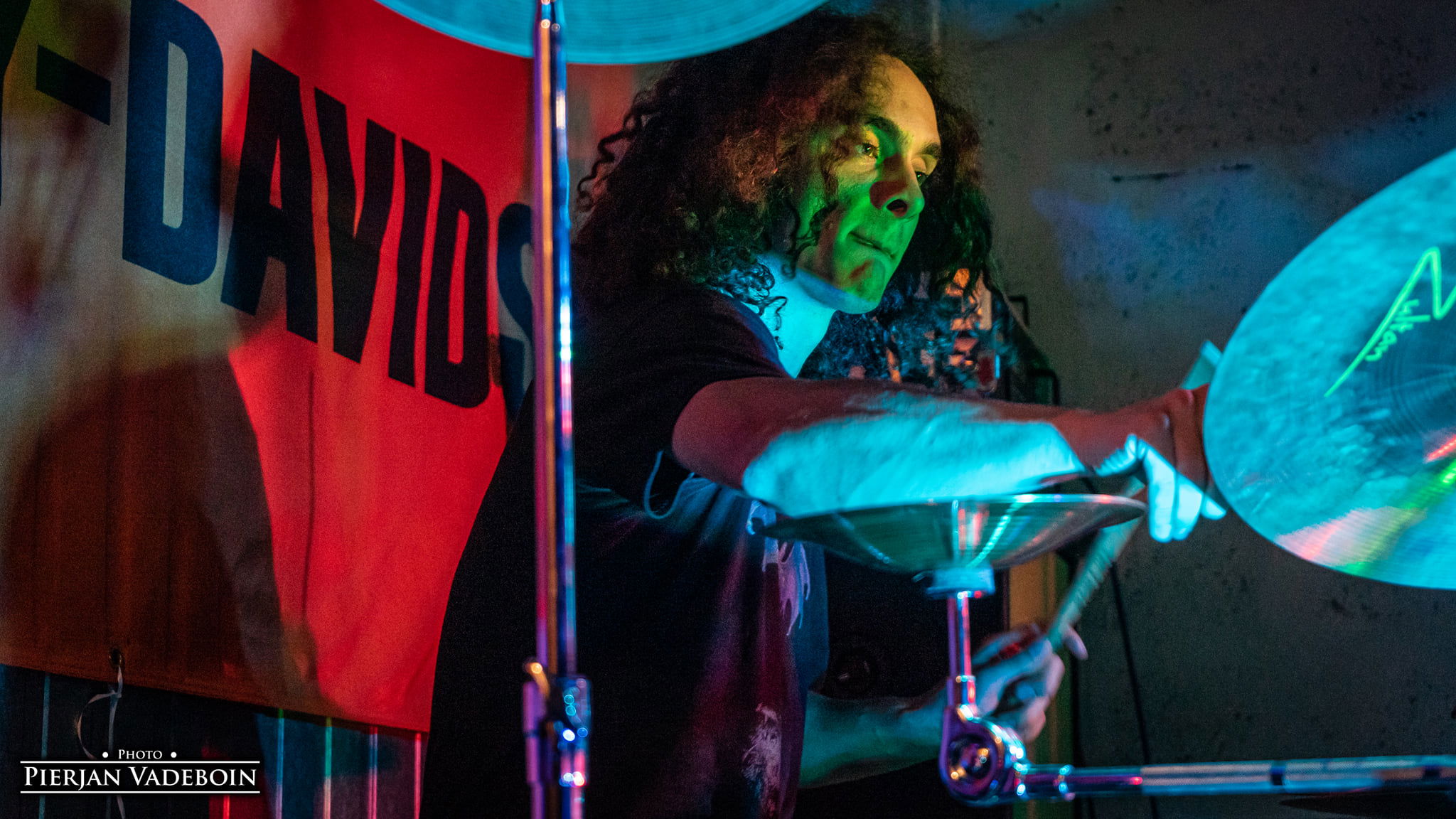 Which attributes, do you think, that a new Thrash Metal Band should have in order to gain identity and be unique?
Morgan : For me, i think a a lot has already been made in classic Thrash and there's so much new things to listen coming up everyday, you need to bring Thrash outside of its boundaries. That's what we kinda see with some of the successful modern thrash bands, bringing black metal elements for elements, new sounds and taking ideas from other musics. Sure, you can play it the good old way, inspired by the American stuff but i find it quite boring now honestly. And i mean to listen to it but also to play it because it's feels just so not me anymore, you know what i mean ? So yeah i think you need to make a priority to learn to sound like yourself and that implies to stay very much opened musically.
Do you believe that Digital Platforms help the new Thrash Metal Bands? Which, do you think, is the ideal way for a Band to promote its work?
Romain : Not Particularly no.. of course it's a way to have easier access to the music but Thrash Metal remains quite a niche type of music. Even in the metal in general where music diversified and modernized itself a lot, while Thrash remained quite authentic. So people will tend to listen to the classics but the new bands will struggle more to reach audiences if not directly by playing gigs. Now, we think that's absolutely a kind of way to re-think how we make music and how we make it accessible. That's why we want to offer new experiences with all the tools digital platforms give us. For example we're thinking of streaming live shows, recording studio sessions, and recording as much jams as we can to then put them all online and staying active that way.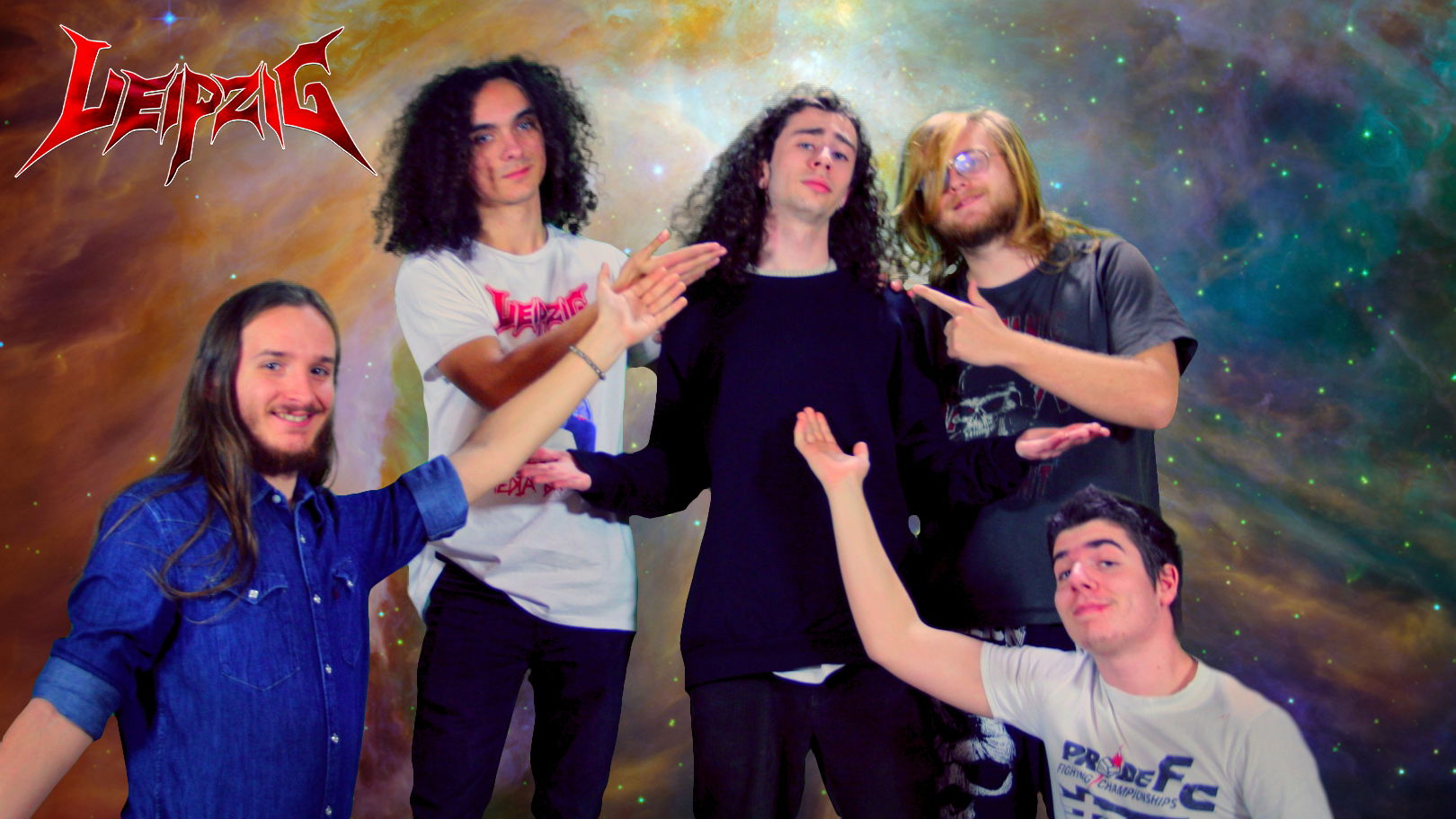 Tell us a few things about the New Underground Metal Scene in France (Bands, Fanzines, Webzines, Metal Clubs etc.)
Enzo : New Metal Scene is quite misrepresented here we think. That's not what people listen to so much but still, there are a few bands around us that are really putting efforts to create new music and that's cool to see ! We wish there would be more accessible and active local labels or communities to help young bands and give a fresh renewal to this kind of music. We are friends with a few bands that are not thrash but that's what motivates us to reunites different horizons and ways to headbang into unique dates or projects.
Do you know anything about the Hellenic Metal Scene?
Morgan : I'm afraid we have to say no haha. The only band from Greece i know is Aphrodite's Child and i was blown away by their 666 Album. Would love to know if they've had some influences in your country since then !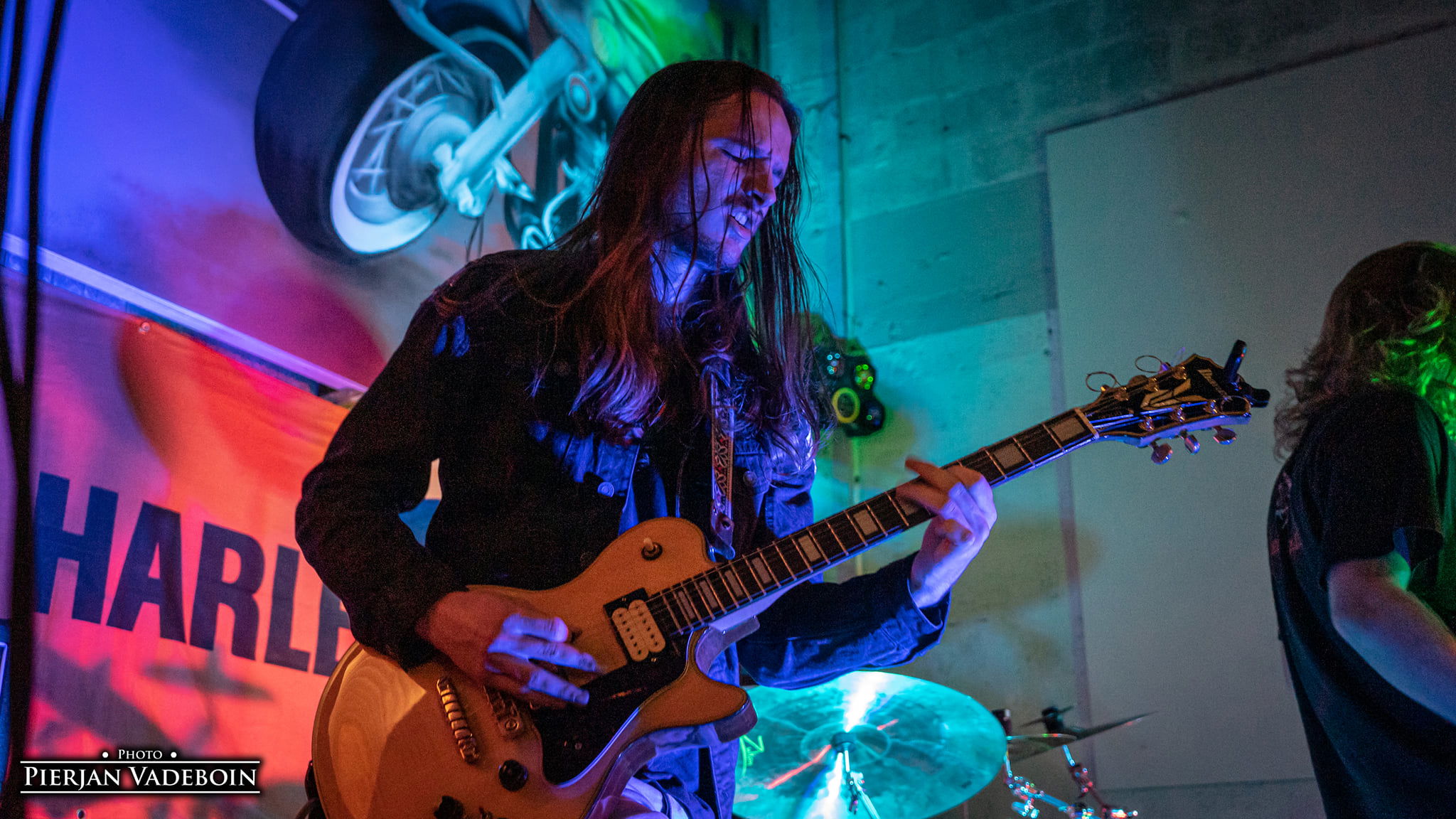 What are your future plans?
Arthur : Well first some of us would like to move and live under the same roof so we 'll be able to play and be much more productive at home. We are planning to buy equipment and begin to record ourselves at home. With that we would develop online activities such as digital live performances and other stuff. For now, we are writing and rehearsing new song that we'll put on our first album and we hope to record it this year. We want to tour as much as we'll can when it will be out ! We'll keep promoting our first EP until then !
Thank you very much for your time & Keep up the good work! The closure is yours.
Leipzig : Thank you very much for your interest, this was a first time for us so we hope we made it well haha. We're glad to see the concerts are returning more and more here, We hope to see you someday ! Cheers !
By Steve the Filthy Dog.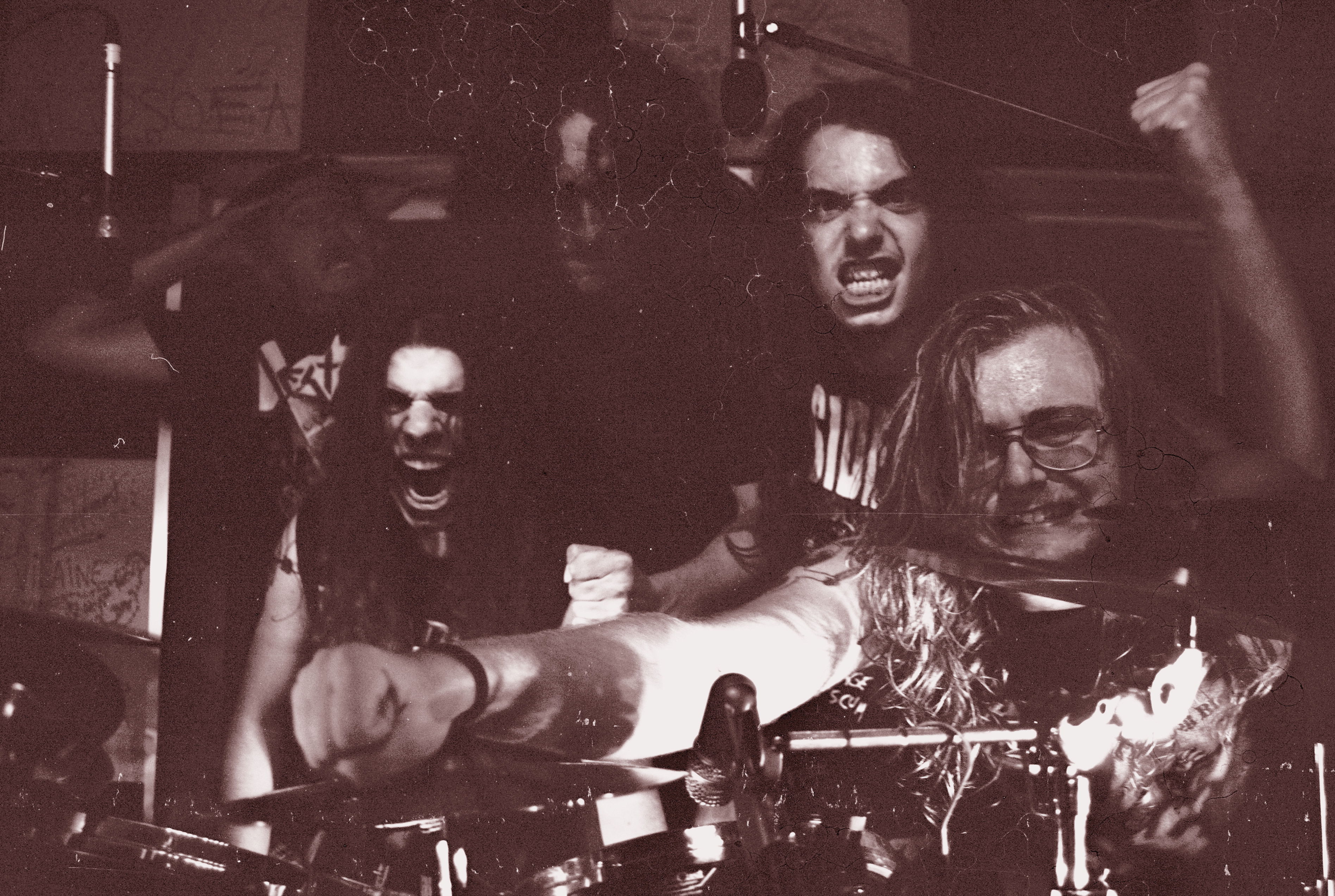 LEIPZIG CONTACT:
https://www.facebook.com/leipzigthrash/
https://www.instagram.com/leipzigthrash/?hl=en
https://leipzigthrash.bandcamp.com/releases