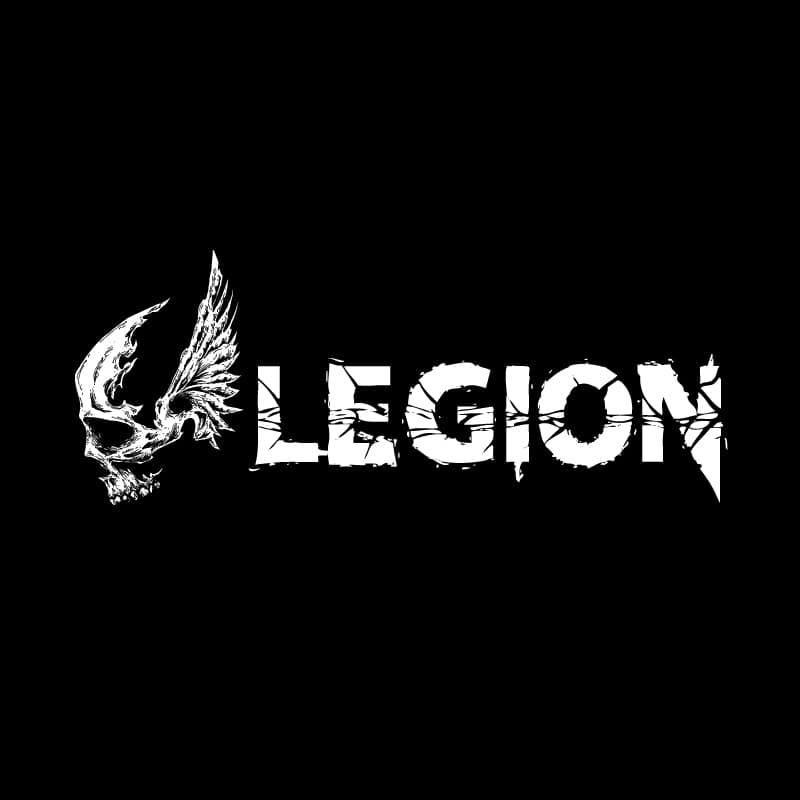 LEGION MUSIC is an honest and dedicated label to the underground metal scene in Malaysia.
We had a conversation with them. Enjoy!
Welcome to the FILTHY DOGS OF METAL Webzine.
1. Tell us a few things about LEGION MUSIC (Members, Starting Year etc).
Legion Music was created in October 2014 by a group of friends that share the same passion, which is metal music. It started as a whatsapp group and from there Legion Music was born.
2. How many releases are included in LEGION MUSIC portfolio? Which format (Vinyl, CD, Cassette, Digital) do you prefer the most for your releases?
Currently, we have put out 14 releases in CD format though plans are ongoing to release a few of the albums in our roster in the vinyl format.
3. How difficult is to run a record company in Malaysia?
It is quite hard as the metal scene here in Malaysia is not that big so our reach is not that far yet. Furthermore, all of us have day jobs so time spent running the label is not that to the level we wanted it to be but we are getting there.
4. Which attributes, do you think, that a new Metal Band should have in order to gain identity and be unique?
For us, new bands should have good working ethics and tries to have their own take of the genre. Don't push the envelope too much just for the sake of trying to be unique. Just stay true to your vision and go for it.
5. Are you interested for bands that don't hail from Malaysia or do you prefer to work only with bands from Malaysia?
We prefer to work with bands from Malaysia but if a good opportunity for us to work with bands outside of Malaysia arises, we would certainly be looking into that.
6. Which are the best ways to promote your releases and be well-known worldwide? Do you trade or sell your releases to worldwide metal distributors?
We do trade and sent samplers of our releases to webzines, overseas distros but still in a very small scale. We do advertise our releases in Bandcamp, put out teaser promo videos on YouTube and now we are working to set up our very own webstore and hopefully, that would enable us to reach far more audiences.
7. What's the ideal deal that a label can have with a band?
To us there is no ideal deal but it should be a win-win situation for both bands and label.
8. Is LEGION MUSIC only for the manufacturing of the releases or do you also organize Festivals for your bands?
We do have our own fest and gig to promote our bands. THE GATHERING is our main music fest where we have a few of the bands in our roster to perform and to date, we have organized THE GATHERING 2018 and THE GATHERING 2019. In a smaller scale, we have organized LEGION LIVE OVER IPOH twice, held in the city of Ipoh, Malaysia. We also have new albums release parties and Legion Live on Facebook where we did live interview with local and oversea bands and one of the highlights was the live interview that we did with John McEntee and Incantation.
9. What you prefer most, new bands or old bands for reissues?
We prefer to release new material; be it from a new band or from an older band.
10. Tell us a few things about the New Underground Metal Scene in Malaysia (Bands, Fanzines, Webzines, Metal Clubs etc.)
Based on our limited observation, local bands are more evolved at present. From common black metal to atmospheric black metal for example IVVIIV and Sauts Alastor; from straight-forward death metal to technical and melodic death metal, the instance of the bands Necrotic Chaos, Vociferation Eternity and Tasyim; the injection of punk's sound into thrash metal for the like of Atomicdeath; the merrier it gets with the addition of metal-core bands into the scene like Darchlea; while there is good number of heavy metal bands which one of it is Iron Bird; it is also obvious that the crusty-punk bands are showing up in the scene with the appearance of Apparatus; and other genres which is still active like hardcore, d-beat plus others. The local scene is further potrayed through interview by physical zine that still exist among others Bangkit Zine and Rakap Besi, which cover both new and old bands. Hopefully these zines would later share their efforts on the webzine. As far as our knowledge go, we are yet to have a dedicated metal club. However we do have places preferred by our local organiser to stage a gig such as UDG.
11. Do you know anything about the Hellenic Metal Scene?
Yes, we sure do. Our early introduction to the Hellenic Metal Scene was through bands like Rotting Christ, Varathron and Thou Art Lord. Then the scene there got bigger and we were further introduced to Septic Flesh, Suicidal Angel and a few others. The Hellenic Metal Scene to us, has always have that distinctive sound and riffs that could distinguished you guys apart from other metal scene in Europe.
12. What are your future plans?
To release more quality material from Malaysian bands and to take our scene here to the rest of the world.
Also like we have mentioned earlier, we are working to set up our webstore and hopefully that would bring our releases to the wide world of metal.
Thank you very much for your time & Keep up the good work!
By Steve the Filthy Dog.
LEGION MUSIC CONTACT:
https://www.facebook.com/legionmusic
https://legionmusic.bandcamp.com/
https://www.instagram.com/legionmusic_/
https://www.youtube.com/channel/UC-aEUdwXdaV2UZZcDtCX67w