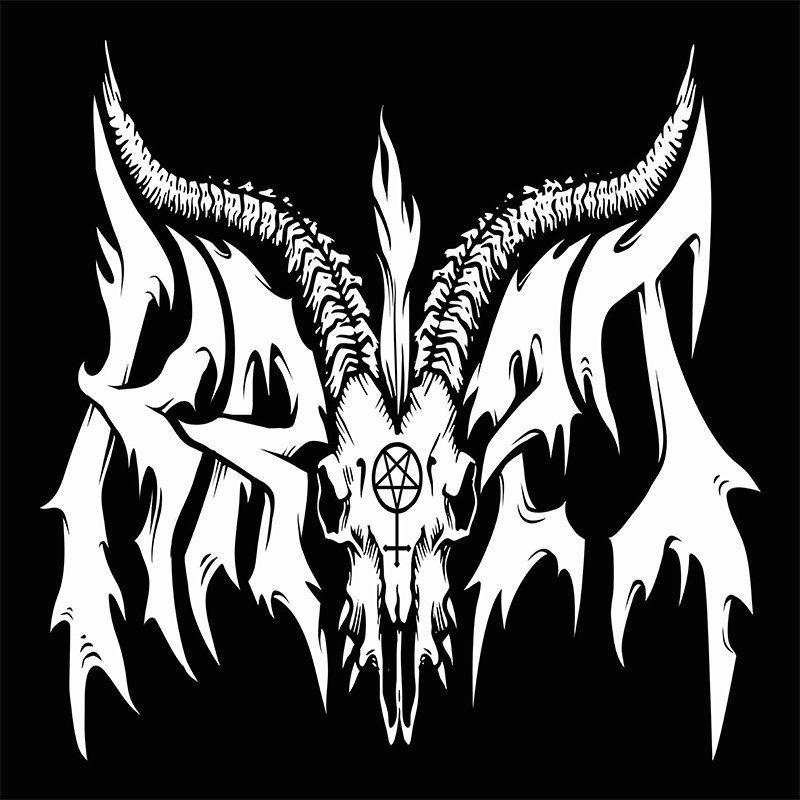 !!!BLACK/THRASH METAL FROM THE USA!!!
Welcome to the FILTHY DOGS OF METAL Webzine.
Tell us a few things about KRYPT (Members, Starting Year etc).
We started at the beginning of 2019. Julian Chew is on guitar/vocals, Mikey Rhodes on guitar, Adam Dickerson on drums, and our newest edition being Brandon Carpenter on bass. Our original bassist, Jesse Clay, passed away at the start of the new year. We decided collectively to press on as we know he'd want us to keep playing and luckily his playing is on the record we just put out.
You have recently released your demo ''Enter the Krypt''. What is the Feedback from your audience as well as from the Press?
We've gotten positive reactions from our audience and it's been building quite a bit. As far as press is concerned, you guys are the first to interview us.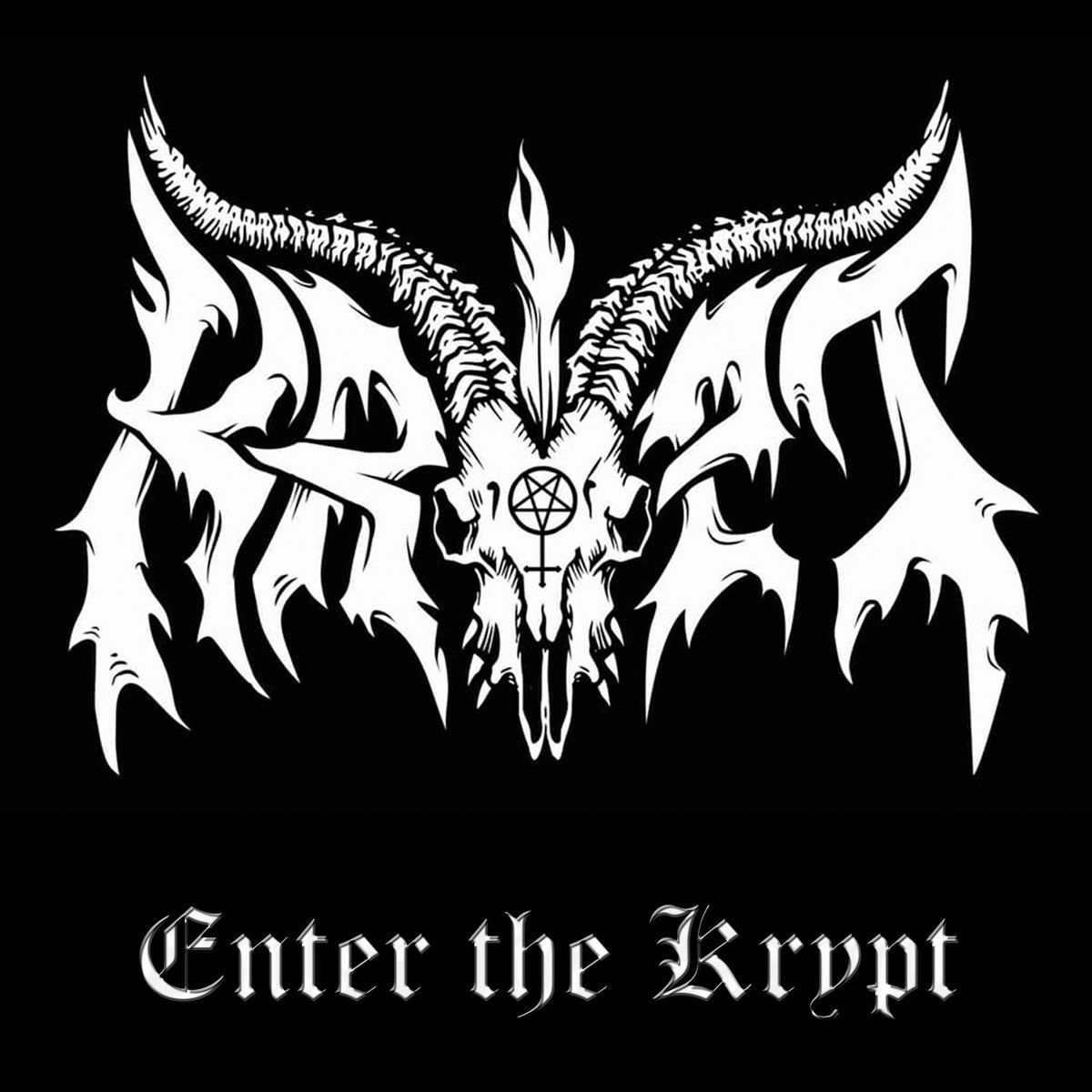 Label or DIY and why?
We released it DIY with the initial release being on all streaming services and physical releases soon to follow. We have yet to sign to a label but the future seems promising.
Do you prefer Vinyl, Tape, CD or Digital Format and why is that?
The band all agree that streaming and digital music has a convenience to it, but vinyl just provides a better experience.
Your music style is Black/Thrash Metal. Which are your main influences (Favourite Artists / Bands etc.)
As far as influences are concerned, each member has different tastes of metal. Mikey is a big prog guy so he'll listen to all sorts of prog like Periphery among others.Brandon is a doom metal/sludge type of guy and also listens to bands like Weedeater, etc. Julian is the hardcore and thrash kid, listening to bands like Exodus, Municipal Waste, Slayer to name a few. Adam is mostly listening to war metal such as Blasphemy, Revenge or Black Witchery.
Which things, do you think, a Band should sacrifice in order to succeed? Have you ever sacrificed anything in your life for a better future of your Band?
Definitely Adam's wood floors from moving gear during practice, haha. In all seriousness, most bands sacrifice a lot in order to be successful. Touring is taxing and takes up a lot of time. But at the same time, most bands wouldn't consider it a sacrifice because it's something we enjoy doing. We do give up a lot of time to focus on the band but it has been worth it.

Describe your ideal live show as a performance Band. Have you already experienced that?
The most ideal live show would most likely include a good set with a great stage setup (drum mics, monitors, the stage is decently large, etc.) and just a good time. Adam jokes that the drum mics help because he's old, haha. But that would definitely be a great live show and the crowd would definitely enjoy it. We haven't had the most ideal show but we've definitely had good ones. The crowd and the vibe always made it great. We look forward to a COVID free future where we can eventually meet that show.
Which attributes, do you think, that a new Black/Thrash Metal Band should have in order to gain identity and be unique?
We feel that it shouldn't just be everyone in the band that are straight-up thrash/blackened thrash maniacs and only listen to that. Bringing in a multitude of influences from all sorts of metal really brings in a unique sound that can help any band seem different. All we really do is get in a room and start playing. Whatever happens, happens and it's worked out so far.

Do you believe that Bandcamp and other Digital Platforms help the new Black/Thrash Metal Bands? Which, do you think, is the ideal way for a Band to promote its work?
Playing shows is definitely the best way to promote. Digital promotion through Facebook and other sites definitely brings a wider audience much more quickly, but it's the physicality that always helps. That's part of why we think vinyl is such a great medium.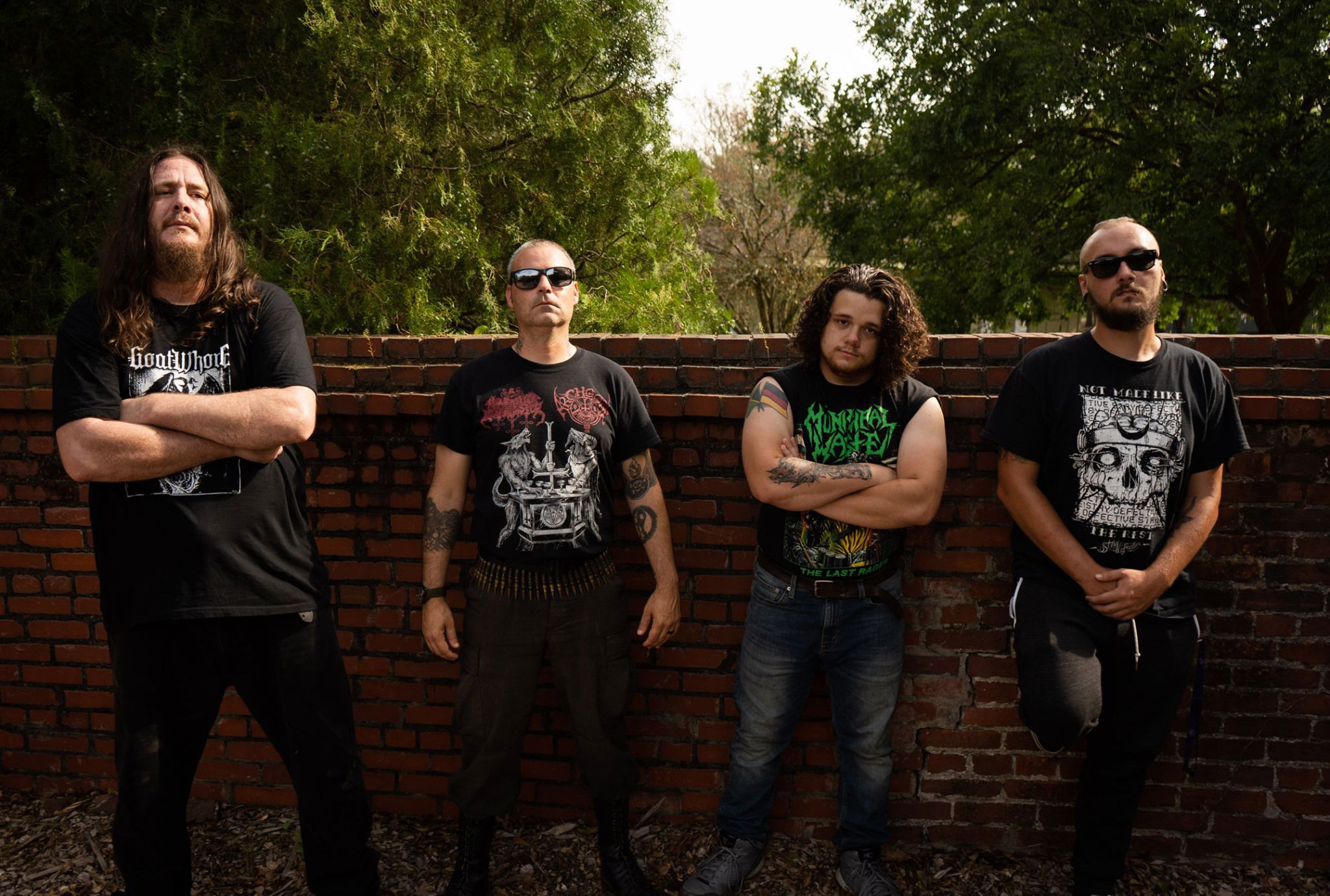 Tell us a few things about the New Underground Metal Scene in Augusta, Georgia, USA (Bands, Fanzines, Webzines, Metal Clubs etc.)
To be fairly honest, there isn't really a metal scene in Augusta in terms of a multitude of bands aside from us and another local band, Kill the Host. But that doesn't stop us from having a great turnout at every show we played (pre-COVID when we could play).

Do you know anything about the Hellenic Metal Scene?
Varathron is a great band. Adam picked up a Varathron album from Jamey Jasta of Hatebreed back in 1996 and has been a fan since. We also really enjoy Rotting Christ.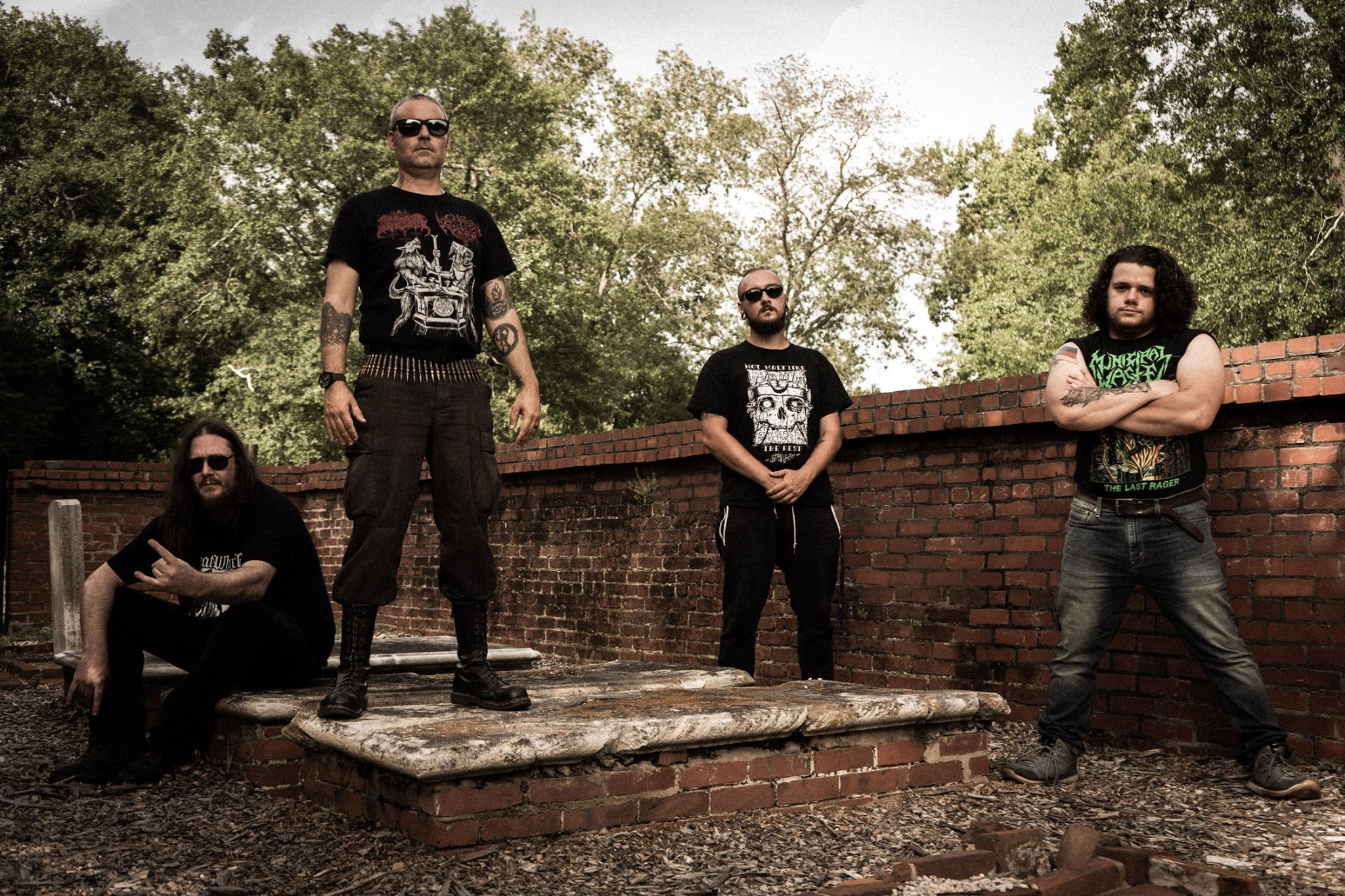 What are your future plans?
Our future plans would be to definitely tour in the US, Europe, South America and we'd definitely want to hit Greece, too!

Thank you very much for your time & Keep up the good work! The closure is yours.
We really appreciate the opportunity for the interview! Definitely check out the new record, Enter the Krypt, that's out now. Thanks again and Hail Satan!

By Steve the Filthy Dog.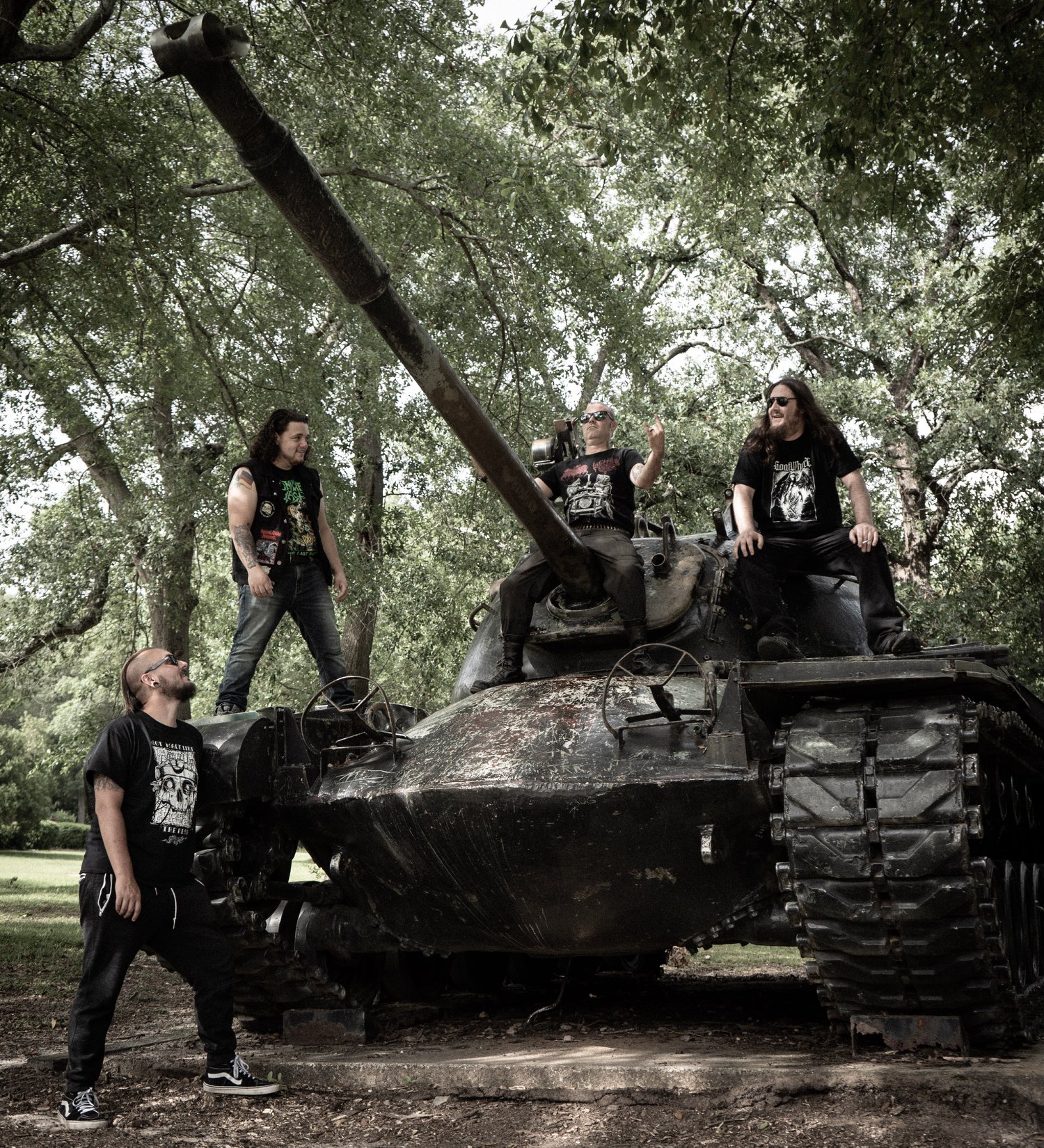 KRYPT CONTACT:
https://www.facebook.com/KryptBandAUG/
https://www.instagram.com/kryptband/
https://open.spotify.com/artist/1PMTEQS9jhgRbM6Si0tquq?si=VxyjgYA_S1WiOLrWV1NLKQ&utm_source=Facebook_SimpleMusicStories&utm_medium=sms&nd=1
https://twitter.com/KRYPT_THRASH