We had a conversation with Seba Castillo. Enjoy!
Welcome to the FILTHY DOGS OF METAL Webzine.
Tell us a few things about KEYSCORE (Members, Starting Year etc).

The story is very short, Keyscore started in 2020 as a project by myself after a failed attempt of moving out from Chile due to Covid-19. I always looked to start a band, so, when I lost the chance of getting out of here, I basically continue with the plan of the band and I decided to start by my own (Bass, Guitars and Vocals) and release the demo.

You have recently released your demo ''Shake Your Head Until You Shatter Your Skull!''. What is the feedback from your audience as well as from the press?

I think it was the result of a "demo", in general, was very positive, there are people who love what I'm doing, there are people that message me to know how to play some complex riffs and get very interested about the guitar work, so, for being the first Keyscore step I can say "yeah... is good for being a test work" ... about the press, there are some sites that review the demo with very high qualifications.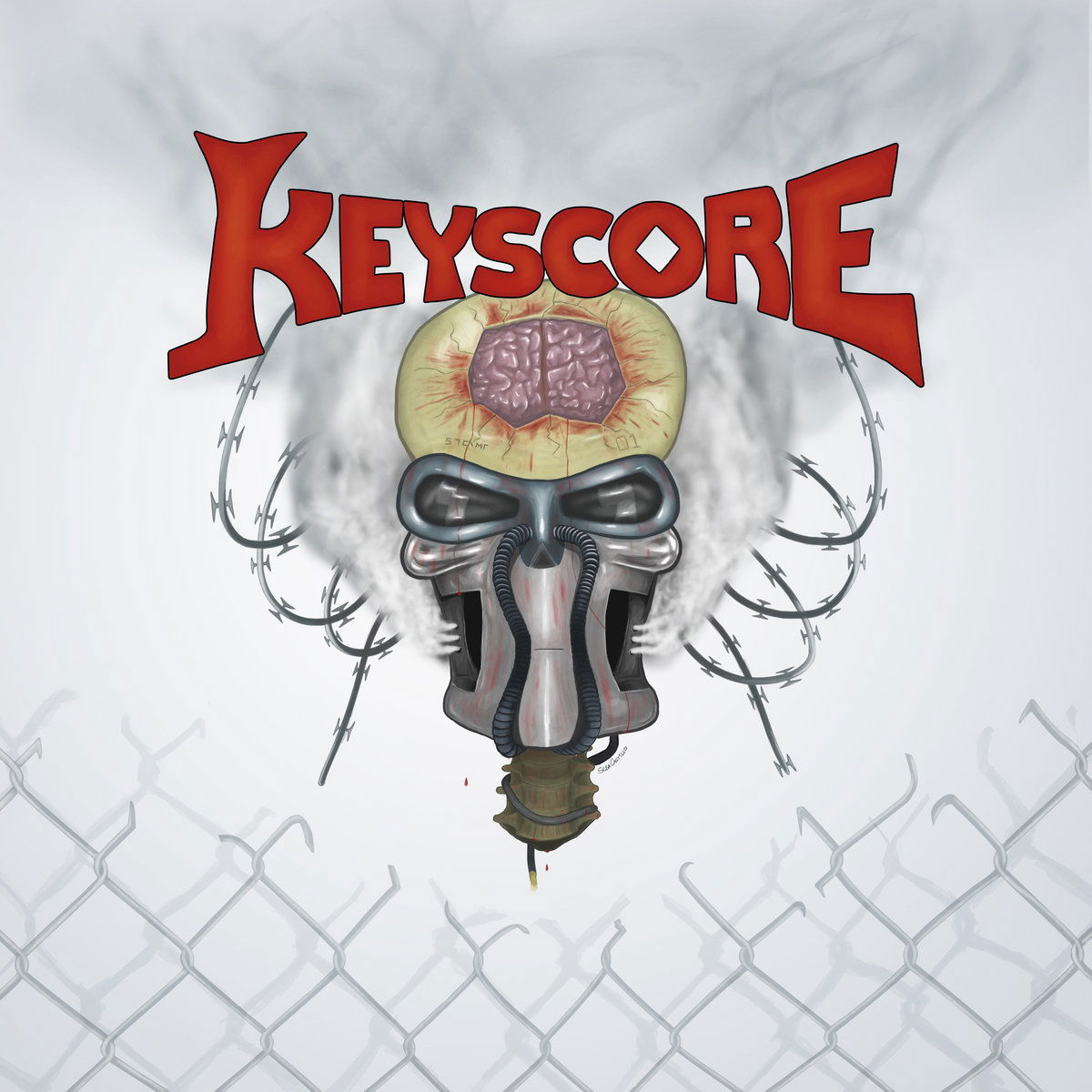 Label or DIY and why?
I think it depends... every band and every Label have a different way to work and different deals, but at this point, Keyscore is 100% DIY, from the band artwork, logos, recording, mixing, mastering to the YouTube lyrics videos... If there is a label that wants to collaborate with Keyscore, would be great, I don't discard anything about it…

Do you prefer Vinyl, Tape, CD or Digital Format and why is that?

For personal preference, I really like CD, but I cannot expend money on that… so I normally use digitally... For Distribution, I think about Vinyl, CD and digitally...

Which are your main influences (Favourite Artists / Bands etc.)

Most part of the time 80's Hardcore Punk like Dead Kennedys, D.I, Battalion of Saint, Stalag 13, JFA, Fear, Germs, etc. Classical Music and Alice Cooper makes me in a good mood to write music, but I can name several that influenced me in different aspects like Motörhead, Megadeth, Metallica, Overkill, Sex Pistols, King Diamond, Body Count, Angel, Enforcer, Suicidal Tendencies, Vandals, Thin Lizzy, Universe, MSG, Alice Cooper, Grim Reaper, Rose Tattoo, Fast Kutz, etc.. NWOBHM bands, I think especially Saxon, UFO, Diamond Head, Tygers Of Pan Tang and Iron Maiden… but inspiration and music ideas, in general, came from different parts, currently, I listened to a lot of Jazz /Fusion Jazz, Funk, Big Band and a lot of Movie Scores and non-metal music like Post Malone or Benostalgia to name someone… I'm very open to listen a little bit of everything.

Which things, do you think, a Band should sacrifice in order to succeed?
Have you ever sacrificed anything in your life for a better future of your Band?

I think there is no formula or secret to success, but I believe the most important is the music craft, sounding good, and have something to say. but for everyone is different, depending on where you are at the moment, focus, context, etc… I sacrificed a lot of time and life moments for playing/practicing/producing/mixing, etc in the last 13 years since I started playing, but I never feel is a "sacrifice" as such, is just basically live for music. And in my case, I'm planning to move to have more chances to succeed so, it's like "Bet it All".

Describe your ideal live show as a performance Band. Have you already experienced that?

Headlining an open-air festival like Wacken or Download Festival and connecting with the crowd or something similar like that... And I experienced live performances with others projects/bands in the past, but with Keyscore I only experienced small crowds livestream 50-minutes-shows before demo were released, was very fun by the way but is strange to play/perform in front of an inert phone camera.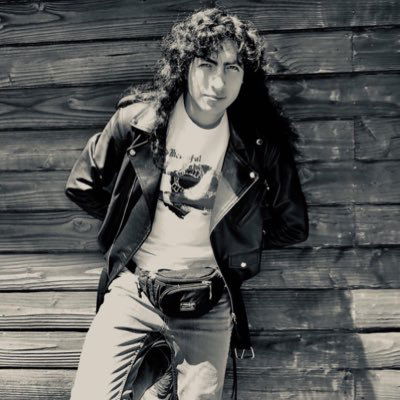 Which attributes, do you think, that a new Metal Band should have in order to gain identity and be unique?
I think with experimentation… Currently I'm messing a lot with different guitar techniques to develop the final "Keyscore" sound.
Do you believe that Bandcamp and other Digital Platforms help the new Metal Bands? Which, do you think, is the ideal way for a Band to promote its work?
I think Bandcamp is a good tool for musicians that are started cos' most part of the profits go-to bands. I think the best "promotion" is playing live, but for me is not about too much about "promotion", right? , for me is more about giving the best experience as possible as I can to the people who come to see live shows, and is about the fact of "give something/ let something". Then the rest is just a consequence of the effort you put in it on it. If you give the 1000% probably the 100% want to see you again.
Tell us a few things about the New Underground Heavy Metal Scene in Chile (Bands, Fanzines, Webzines, Metal Clubs etc.)
There's a lot of webzines, Chile has and historic love story with bands like Iron Maiden that transcend a lot of generations, and here we are a lot like crazy passionate metal fans, there are a lot of bands in almost all different genres and a lot of underground bands have a very well received critics from the foreign underground press. The latest "Heavy Metal" local albums that I listened to were "Trasciende" by Sentinels and "Shadows on the Church" by Heiligen.
Do you know anything about the Hellenic Metal Scene?
Not too much, Rotting Christ are very popular and they came from Greece and I know just a one band that I added on my "To listen to" section on my phone notes, was called "Rust", but I don't know if they still doing music nowadays.
What are your future plans?
Well, I'm studying the viability about release the demo in CD format but I think if being possible just going to be limited editions, probably 50 or 100 copies, then move out, put the band together, looking for gigs, and record/release the first album, and well decide if I'm going to continue as "solo band" or well with full lineup (which is what I really want, going to depend if there are musicians that can be interested in play stuff like this).
Thank you very much for your time & Keep up the good work! The closure is yours.
Thanks to you for the interview! And I like to thank all people who listened and support the first step of Keyscore, this is just the beginning and remember... Shake Your Head Till You Shatter Your Skull! Seeya!
By Steve the Filthy Dog.
KEYSCORE CONTACT:
https://keyscore.bandcamp.com/releases
https://www.facebook.com/keyscoreofficial/
https://www.instagram.com/keyscoreofficial/
https://soundcloud.com/user-125739771-333894363
https://open.spotify.com/artist/6iK2uzXLtPGqn8IEROhk9D