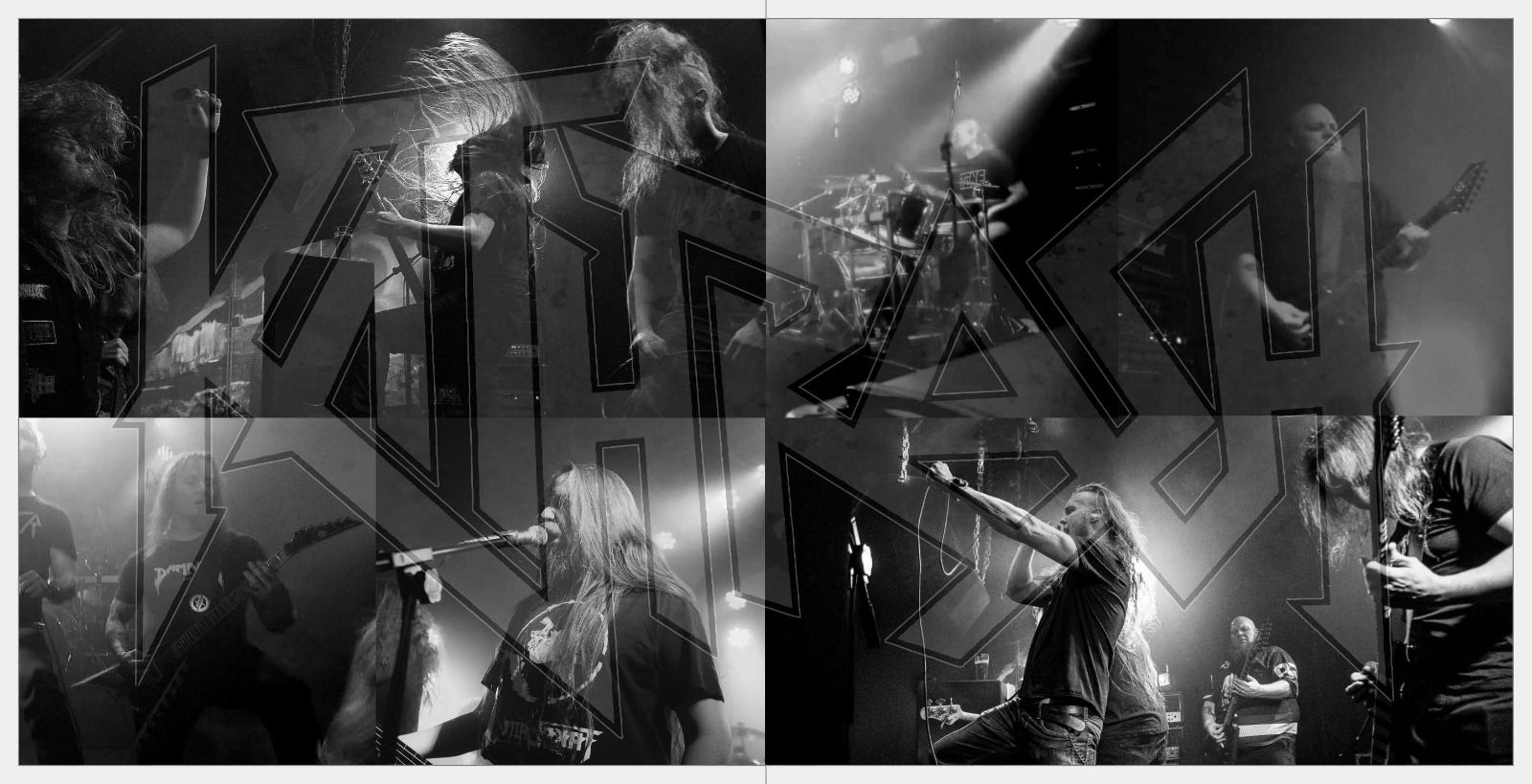 !!!THRASH METAL FROM FINLAND!!!
Welcome to the FILTHY DOGS OF METAL Webzine.
Tell us a few things about KATHRASH (Members, Starting Year etc).
Two crazy laplanders wake up from huge hangover and started to think that they should start Finland's next big thrash metal band. They called Järvenpää's (city in Finland) crazy drummer Severi and asked what he was doing? He answered that he is watering his flowers, after a small talk they asked him to join their new thrash metal band and Severi was so drunk that he agreed. After that the riff coffin started to spin and bands key elements where starting to hear, but it was clear that the bottomend was missing and three musketeers started to seek ass kicking bass player. Ou boy, that wasn't so easy mission.. After a while there was a line (two people) of bass players that come to turn around. In the end right bass player was found in Sodankylä's Midnight Sun Film Festival. Now only one that was missing was the vocalist. They give that job to only guy that was enough drunk and actually came to rehearsal. In summer 2018 band got eight songs and they started gigging and in 2021 band released their debut album "Incident Nonexistent". Band members: Sami Korpela Guitars Jari Parkkinen Guitars Severi Seppänen Drums Mikko Pöllä Bass Valtteri Vuollekoski Vocals.
You have recently released your album ''Incident Nonexistent''. What is the Feedback from your audience as well as from the Press?
I think we have got almost only positive feedback from our audience. From the other hand press haven't noticed us much, at least yet.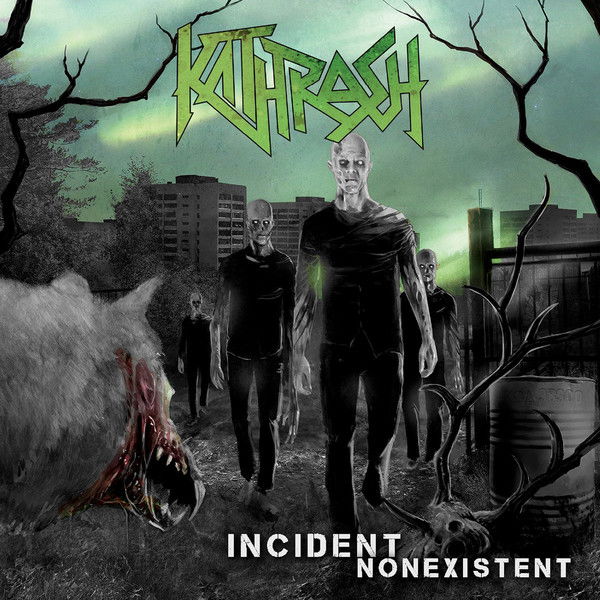 Label or DIY and why?
We did DIY this album and VLMEDIA released it in digital form. We didn't want to wait to all hear this toxic nuclear thrash monster.
Do you prefer Vinyl, Tape, CD or Digital Format and why is that?
I think all formats are good in their own ways. Digital is only one that can be released in all over the world (at least with this budget). Of course with Vinyl and CD you can get higher sound quality and tape is just pure nostalgia. Of course something psychical is always different think, but in band's point of view, Digital because of the easiness of it.
Your music style is Thrash Metal. Which are your main influences (Favourite Artists / Bands etc.)
Old school thrash, mostly Sibelius, STONE, Havok, Old Sepultura and Slayer, but I don't think we sound like them at all.
Which things, do you think, a Band should sacrifice in order to succeed? Have you ever sacrificed anything in your life for a better future of your Band?
Couple of reindeers, a lot of free time and our livers. I think in order to succeed with this it is important to also keep it fun and to really love what you are doing.
Describe your ideal live show as a performance Band. Have you already experienced that?
Ideal live show is pure fucking hurricane all over the place and lots of beer and vodka after show and yes, we have had shows like that.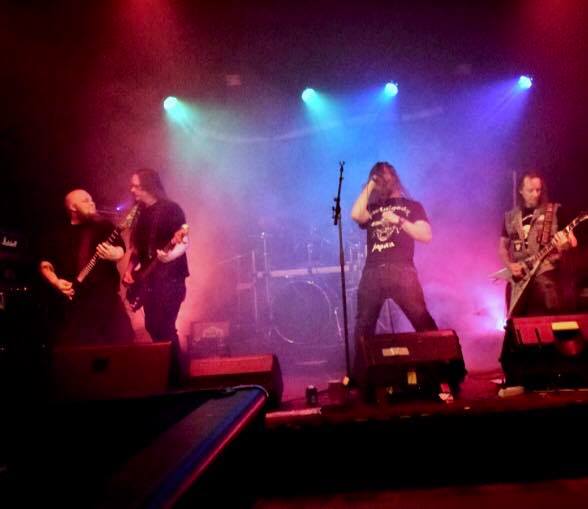 Which attributes, do you think, that a new Thrash Metal Band should have in order to gain identity and be unique?
Listen lot of different kinds of bands and take influence from all of them and mix it with your band members strengths and maybe gain some uniqueness. We wanted to sound as organic as possible. Idea was that we should sound same on record as in live gigs.
Do you believe that Bandcamp and other Digital Platforms help the new Thrash Metal Bands? Which, do you think, is the ideal way for a Band to promote its work?
In order to succeed with promotion you should be in every available digital platform. We don't have any other good promotion tips cause we are trying to figure out the same question.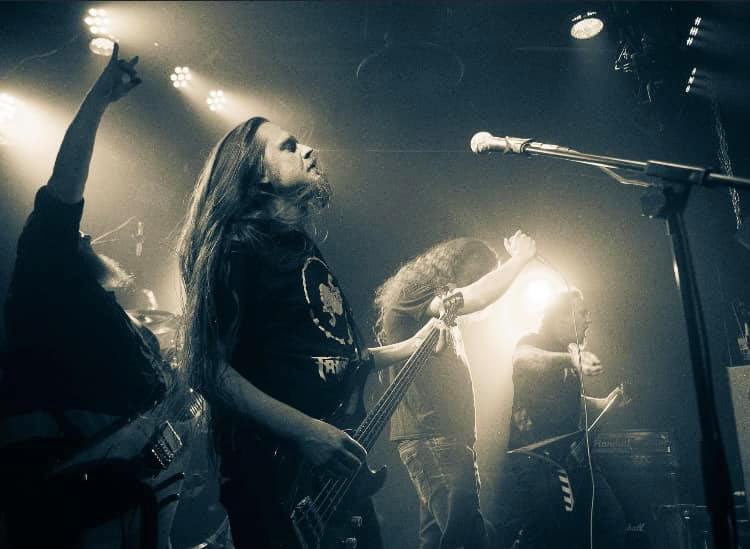 Tell us a few things about the New Underground Metal Scene in Finland (Bands, Fanzines, Webzines, Metal Clubs etc.)
In Finland mainstream scene is more melodic metal, but lately small amount of new thrash metal bands has come. There has been in the past some famous Finnish thrash metal bands like STONE Airdash, A.R.G. COVID-19 has bankrupt most of the gig places. Hopefully there is still something left after live gigs come back.
Do you know anything about the Hellenic Metal Scene?
Demis Roussos, Sede Vacante and Dead Congregation! Maybe there is some day slot for us to play gig in Greece.
What are your future plans?
To gig(drink) all over the world.
Thank you very much for your time & Keep up the good work! The closure is yours.
Bottoms up and Thrash till death.
By Steve the Filthy Dog.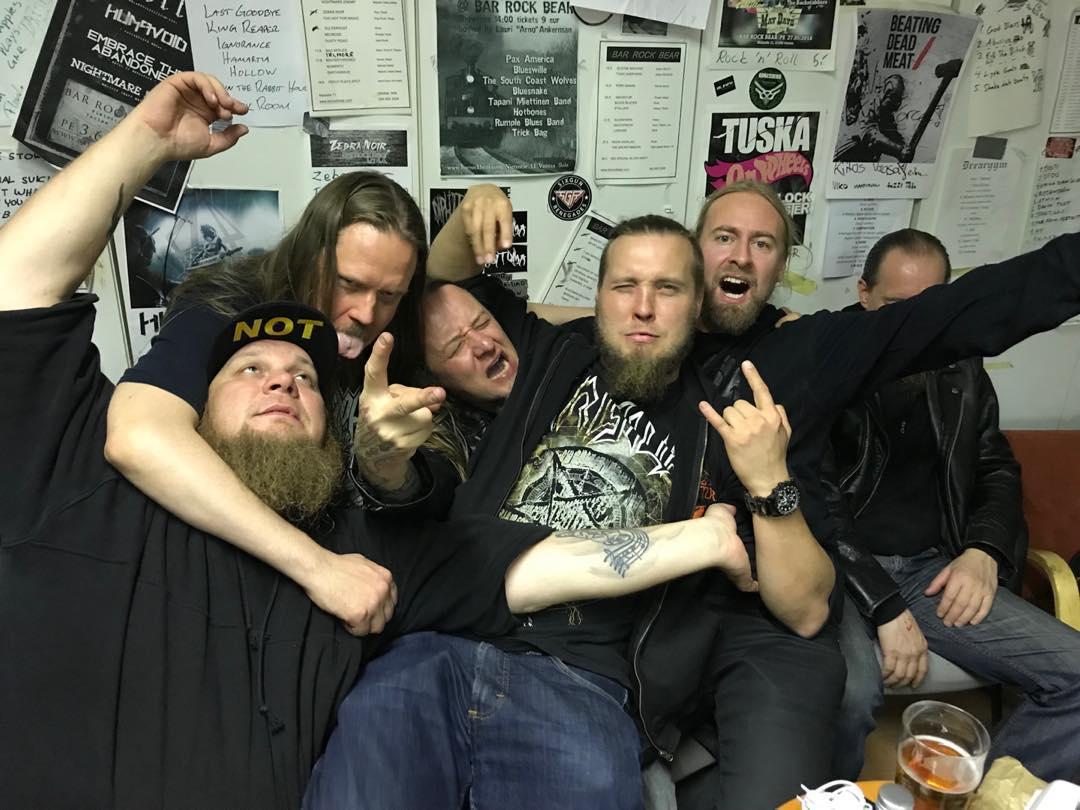 KATHRASH CONTACT:
https://www.facebook.com/KATHRASH/
https://www.instagram.com/kathrash_band/
https://open.spotify.com/artist/6LpoAkZ1SgiPS58HrAEjFd