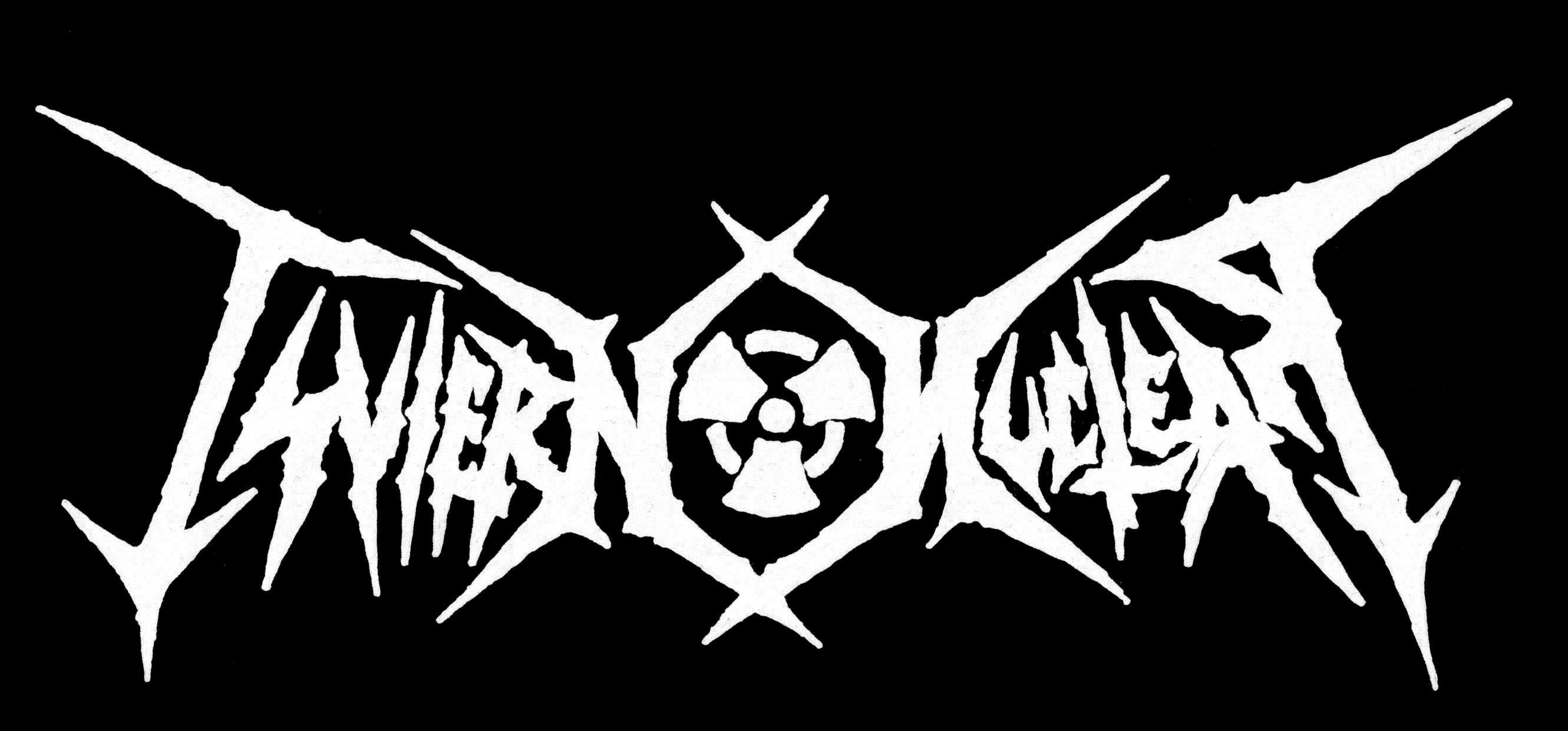 !!!THRASHING METAL PUNK FROM CHILE!!!
Welcome to the FILTHY DOGS OF METAL Webzine.
Tell us a few things about INVIERNO NUCLEAR (Members, Starting Year etc).
Cheers you FILTHY DOGS! First, thanks for your interest on this god forsaken third world band, we really appreciate it.INVIERNO NUCLEAR starts some time around the year 2010. We used to be a 4 piece band, but after some comes and goes, we finally became a power trio consisting of:
• SS Suicide: Bass & Grunts
• Motörmaniac: Guitars
• Drug Bastard: Drums
Up to this day we have 5 official releases:
• 2011 – In thrash we crust (promo demo)
• 2012 – Thrashing metal punk (EP)
• 2013 – Fuego (EP)
• 2017 – Perros de Guerra (LP)
• 2020 – Nothing to prove (EP)
We are from Chillian, a small town in the mid-south area of Chile.
You have recently released your EP ''Nothing to Prove''. What is the Feedback from your audience as well as from the Press?
The feedback has been pretty good. Mainly from people, no "media" reviews yet, so we're pretty happy with how it turned out. We worked a lot to get it done, and ended up happy with the results. The sound and concept of the EP really expresses what we are and how we feel towards music and life in general. It's a reflection of what we are, so it's rewarding knowing that people liked it. A lot of kids have contacted us to tell us they are enjoying the EP. All of them have felt what we wanted to express and they identify with it, and that's really satisfying. A big shout out and thanks to Felipe Zagal of SICK RITES RECORDS, who believed in us to release our EP in a killer format, and to our brother GRAVELORD who drew a fucking masterpiece for the cover, and did all of the artwork. Cheers to our war brother PABLOOD who helped us with the layout and photos.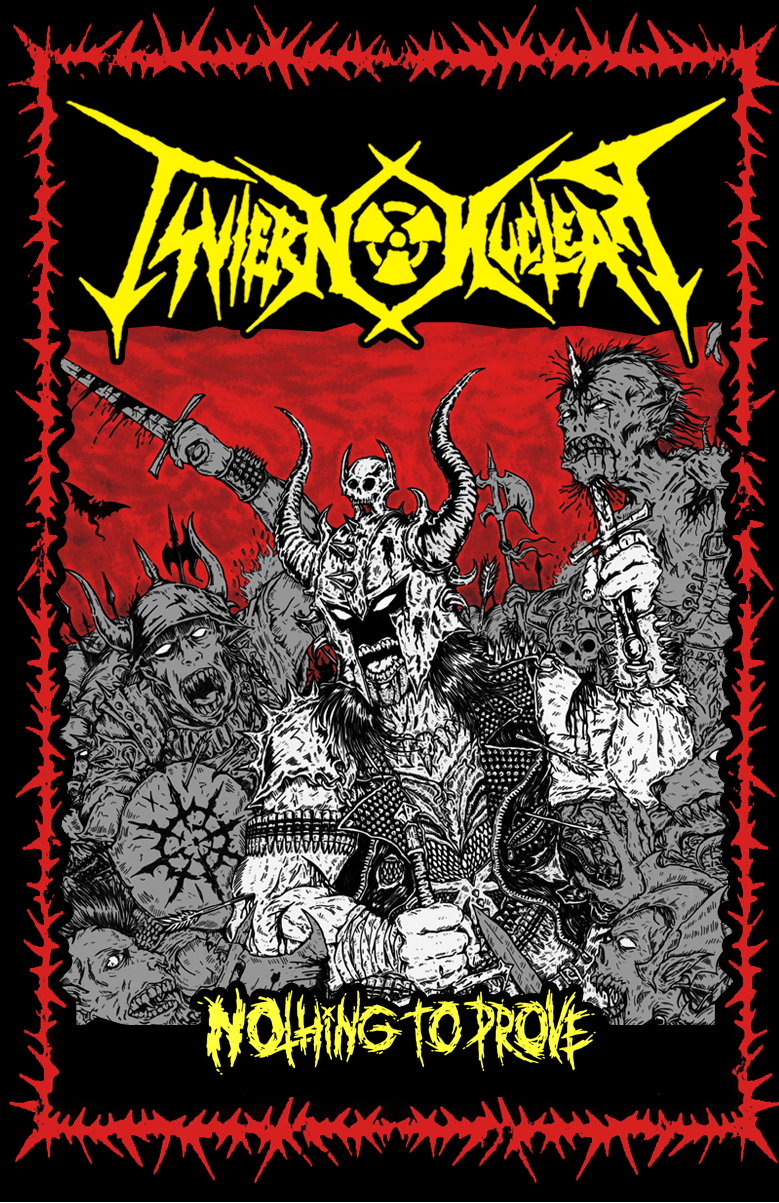 Label or DIY and why?
Both!! There are no rules man, you can do anything you consider valid to spread your art. Labels are helpful to release some high quality material, and to reach more people. DIY allows you to do whatever you want at the time you want, and there's more freedom, besides you can see the cycle complete. From the creation of the work, 'til people get it in their hands.

Do you prefer Vinyl, Tape, CD or Digital Format and why is that?
We'd love to release a vinyl in the future, would be a dream come true. But any format is valid, nowadays there are multiple platforms and there's nothing wrong with any of them. The core of it all will always be the sound! As long as Rock 'n roll makes its way into my brain, I don't care the format hehehe. But nothing compares to the feeling of unboxing a tape/CD/vinyl and listen to it while reading the lyrics and appreciating the artwork, and drinking a beer or damaging your brain with whatever you please. That's a real experience!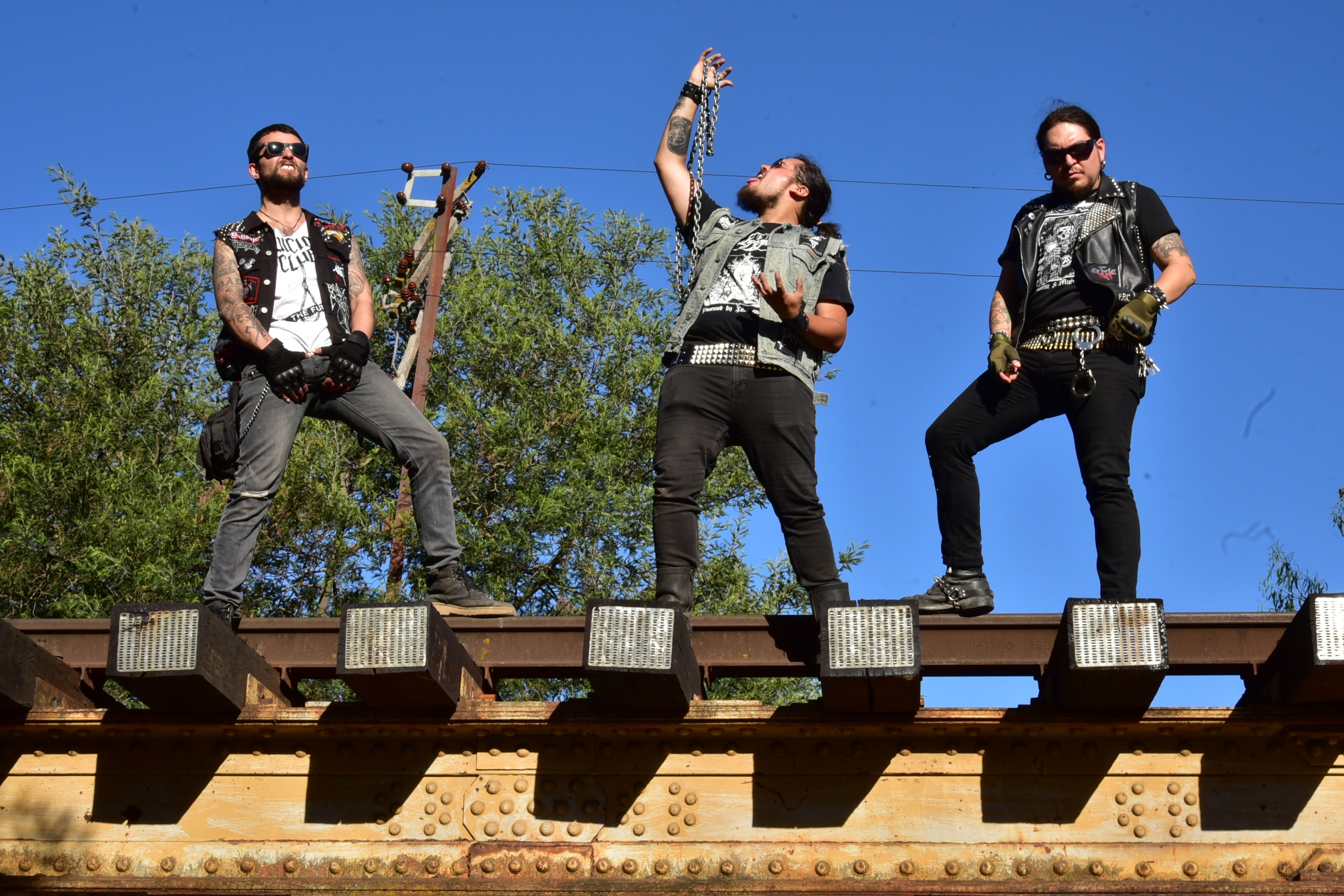 Your music style is Thrash Metal with Punk elements. Which are your main influences (Favourite Artists / Bands etc.)
Many members have come and gone through the years, and all of them have left a mark in the band with their influences. At the beginning we were more crust punk/hardcore/thrash oriented, I guess. As time passed by we developed our sound and ended up with more of a rock'n roll sound, mixing everything we had done before.Influences? Many!! Just to name a few: Onslaught, Discharge, Motosierra (Uruguay), Motorhead, Disfear, Hellhammer, Nashville Pussy, Darkthrone, Driller Killer, Turbonegro, Whipstriker, Wolfpack/Wolfbrigade, Bathory, among a looooong list. Also we take inspiration from movies like The Wild Angels, Hells Angels on wheels, Easy Rider, The Warriors, Mad Max, Stone, among others. Literature and comic books are also a good source of inspiration, Baudelaire, Bukowsky, Poe, the crazy old bastard Jodorowsky, and comics like Lobo, Crossed, Conan, Tank Girl.
Which things, do you think, a Band should sacrifice in order to succeed?
Have you ever sacrificed anything in your life for a better future of your Band?
There's a lot of "sacrifices" a band should make in order to survive, not even succeed! Broken marriages, shitty jobs, psycho girlfriends, money and time, just to name a few hahaha. For those of us who have families, children and demanding jobs it's pretty difficult to keep a band working. Apart from that, all of us have problems and sometimes you don't have the strength to carry on. Sometimes everything seems pointless, but we live for this and we love it. Despite anything and anyone, we love what we do and want to continue doing it for as much as we can. This EP was released in a very shitty moment of our existence, personally and as a band, so we just said "FUCK IT!" and decided to focus all our energy on the recording, and it felt like a catharsis. Some people have asked us why we're so angry hahaha. I guess the objective was accomplished.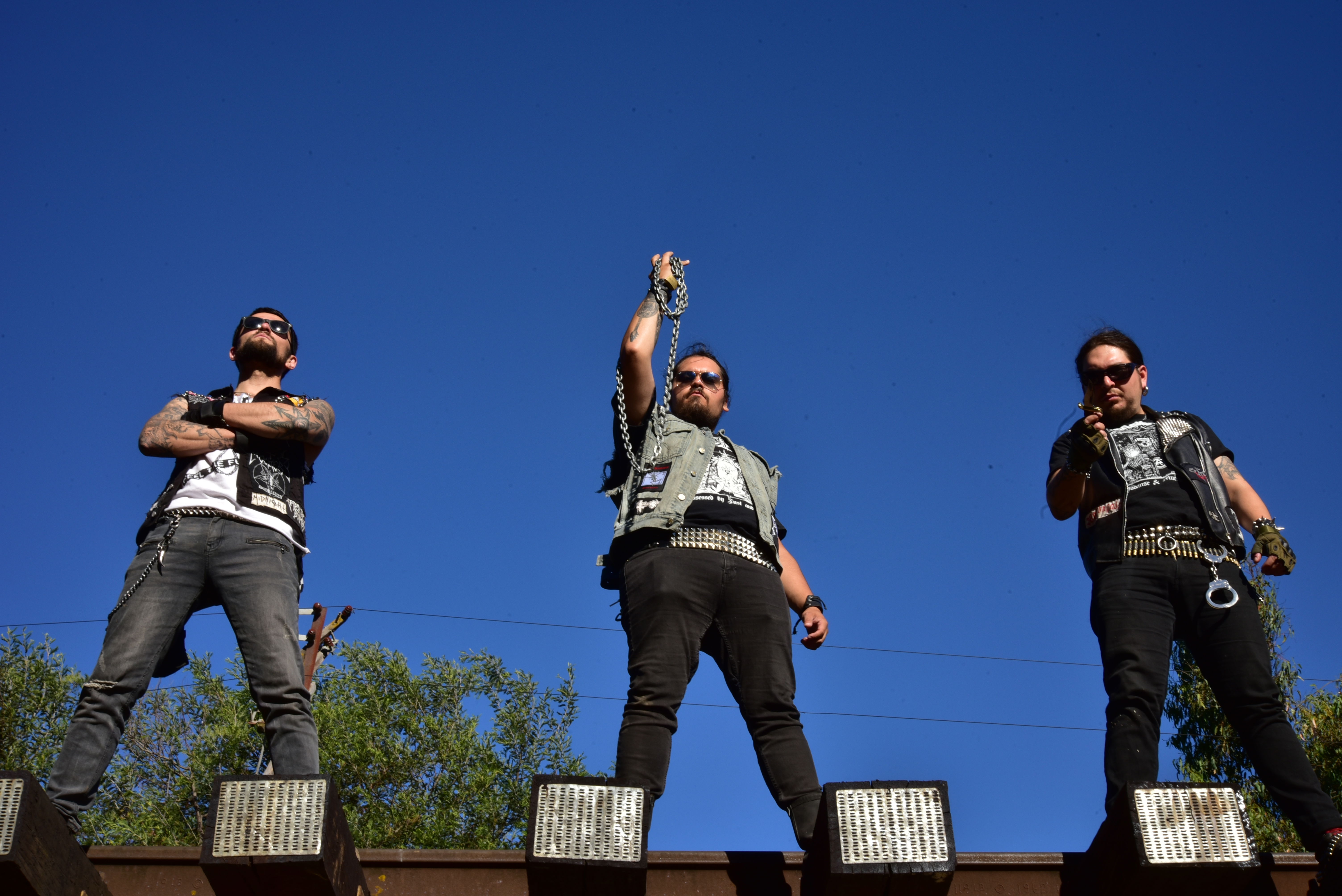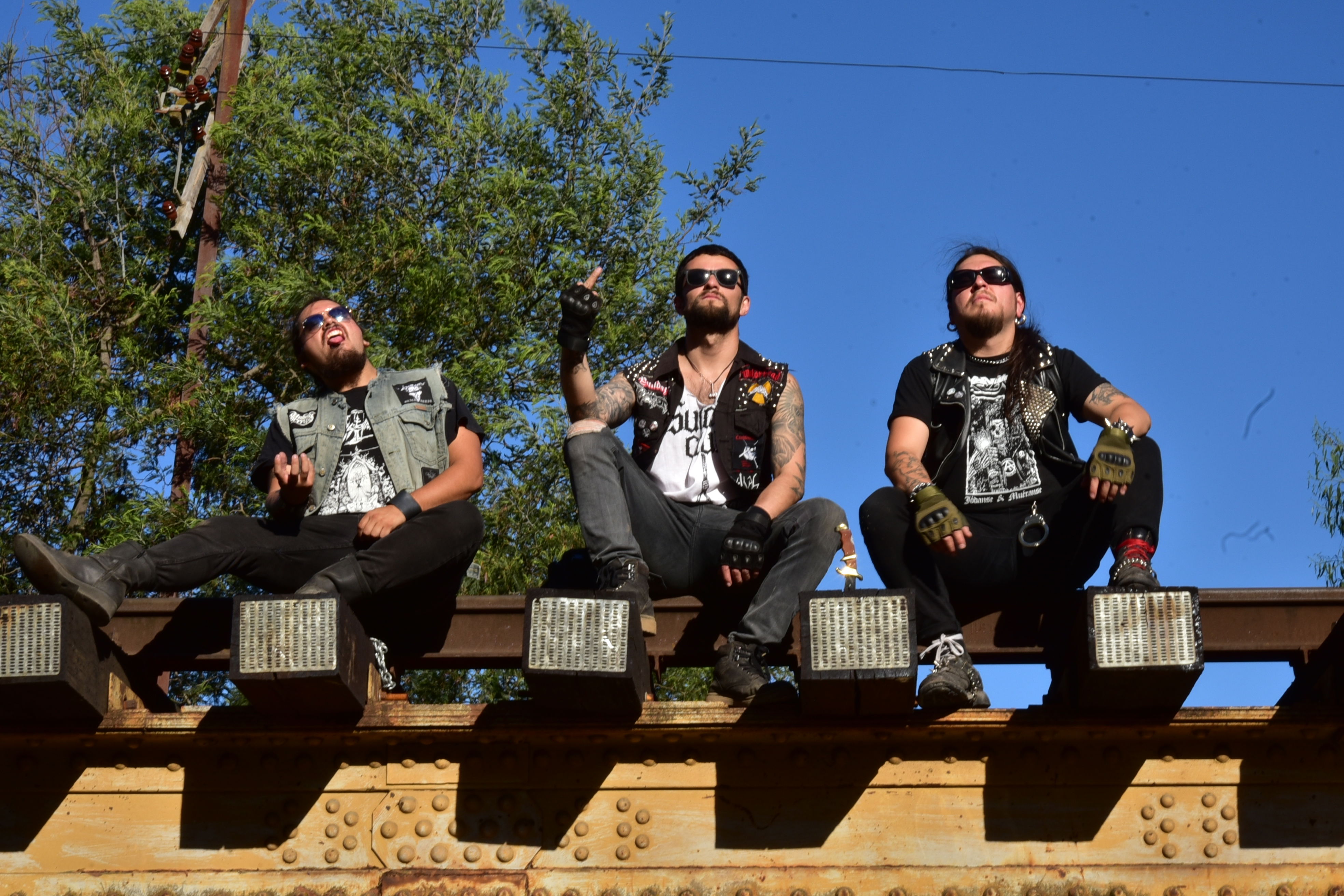 Describe your ideal live show as a performance Band. Have you already experienced that?
An ideal show can feature multiple aspects. Cool audience, nice sound, solid performance, among others. We have learnt that a band has to "earn" its audience; you have to connect with the people, and to do that you must believe in what you do. No poser shit allowed here. If you're true to what you're playing, people will feel that, and the energy will start flowing and, hopefully, the venue will burst in flames, some bones could be broken and some amps could end up fucked up. And everybody will have a smile in their faces hahaha. Play good, play hard, and enjoy your own music, that's it. We've had some pretty decent shows, but it's easier to remember the shitty ones hahaha. Some really cool dudes in the audience; crazy kids beating the shit out of each other like fucking maniacs, people singing our lyrics and feeling what we want to express.We'd love to play on a cool stage, with fire, lights and some pretty girls dancing on stage. We love bikes, some related stuff would be awesome, and of course some decent sound. One day we will fulfill that dream.

Which attributes, do you think, that a new Thrash/Punk Metal Band should have in order to gain identity and be unique?
We think that, despite the type of music you play, you just have to be honest to yourself. Play whatever the fuck comes from your guts and play it goddamn loud! Play for you and only for you. If people like it, cool! If people don't like it, FUCK THEM! That's what ATTITUDE is all about.Every band has influences and at some point there are bands you want to emulate, but avoid being a "clone" band. Fuck off trendy posers and bandwagon jumpers.Honesty, humility and determination are a must. Music skills can be learned and perfected. Let your music speak for you.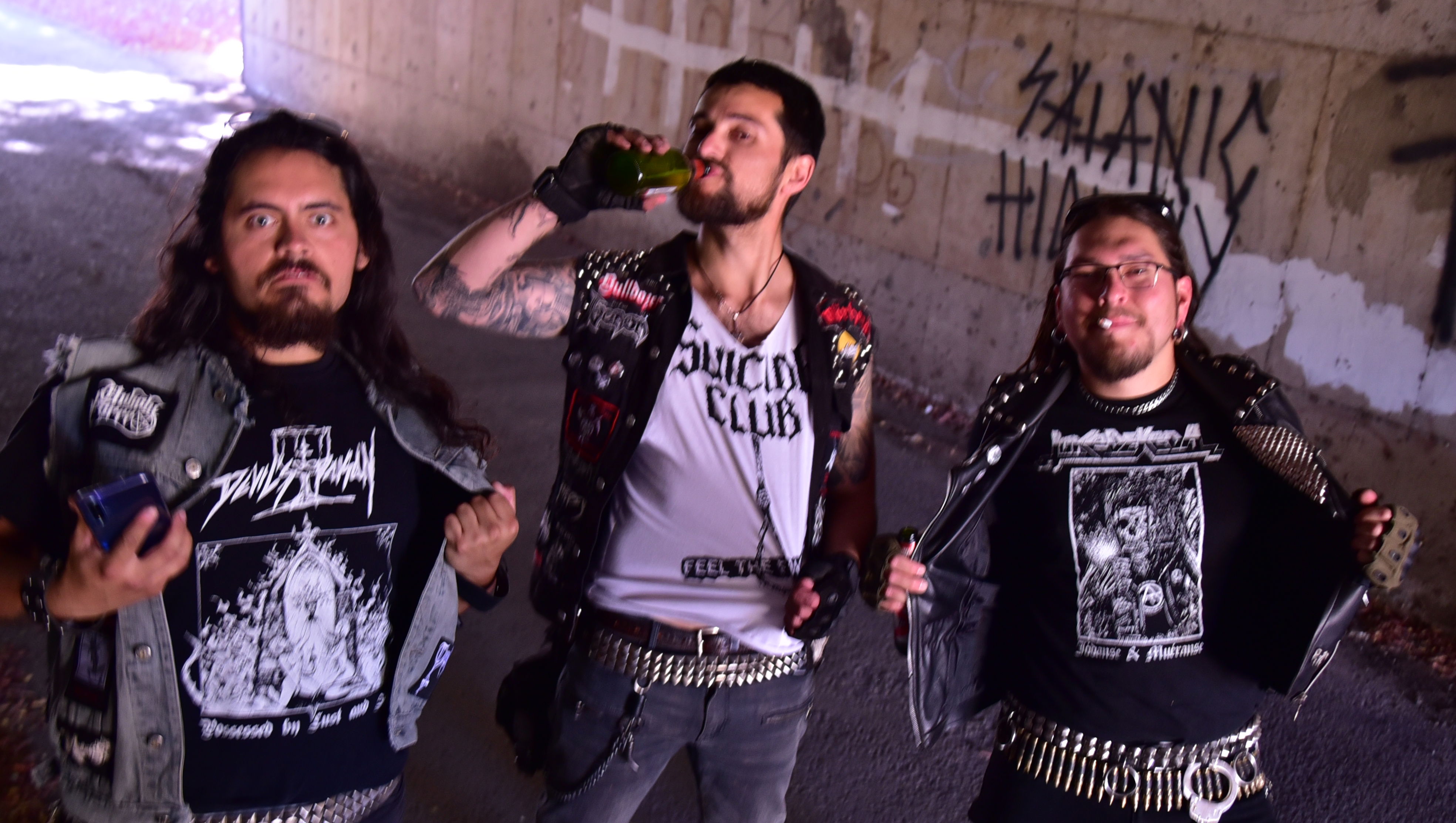 Do you believe that Bandcamp and other Digital Platforms help the new Thrash/Punk Metal Bands? Which, do you think, is the ideal way for a Band to promote its work?
Personally, Bandcamp is my favourite digital platform. No ads! And are the bands and labels who upload their own stuff. Besides you have the option of contacting and supporting the artists directly. Youtube, Spotify and others platforms are useful to play "background" music, maybe when you're partying or something like that, but that's our opinion. I know a lot of people use Spotify on a daily basis.

Tell us a few things about the New Underground Metal Scene in Chile (Bands, Fanzines, Webzines, Metal Clubs etc.)
This year was pretty productive for the chilean scene. Many bands taking advantage of the lockdowns to create music and release material. We could also witness the rising of streaming shows, which was quite entertaining during lockdowns (check out "Times of plagues" online festival, by Leo Pozo). Some bands you should listen to are: Devil's Poison, Suicide Club, Toke de Keda, Pervertor, Bio Terror, Rezaka Dominikal, Slaughtbbath, Iron Satan, Peste, Iron Bones, Atomicide, Necromantic Forces, Ignorantes, Morgue, Bruxismo, Motosierra, Mayhemic, Hellish. Some zines are Goat Purification, Cerebros Destruidos, Death Command, Artes of Madness (check out All Gore's artworks!)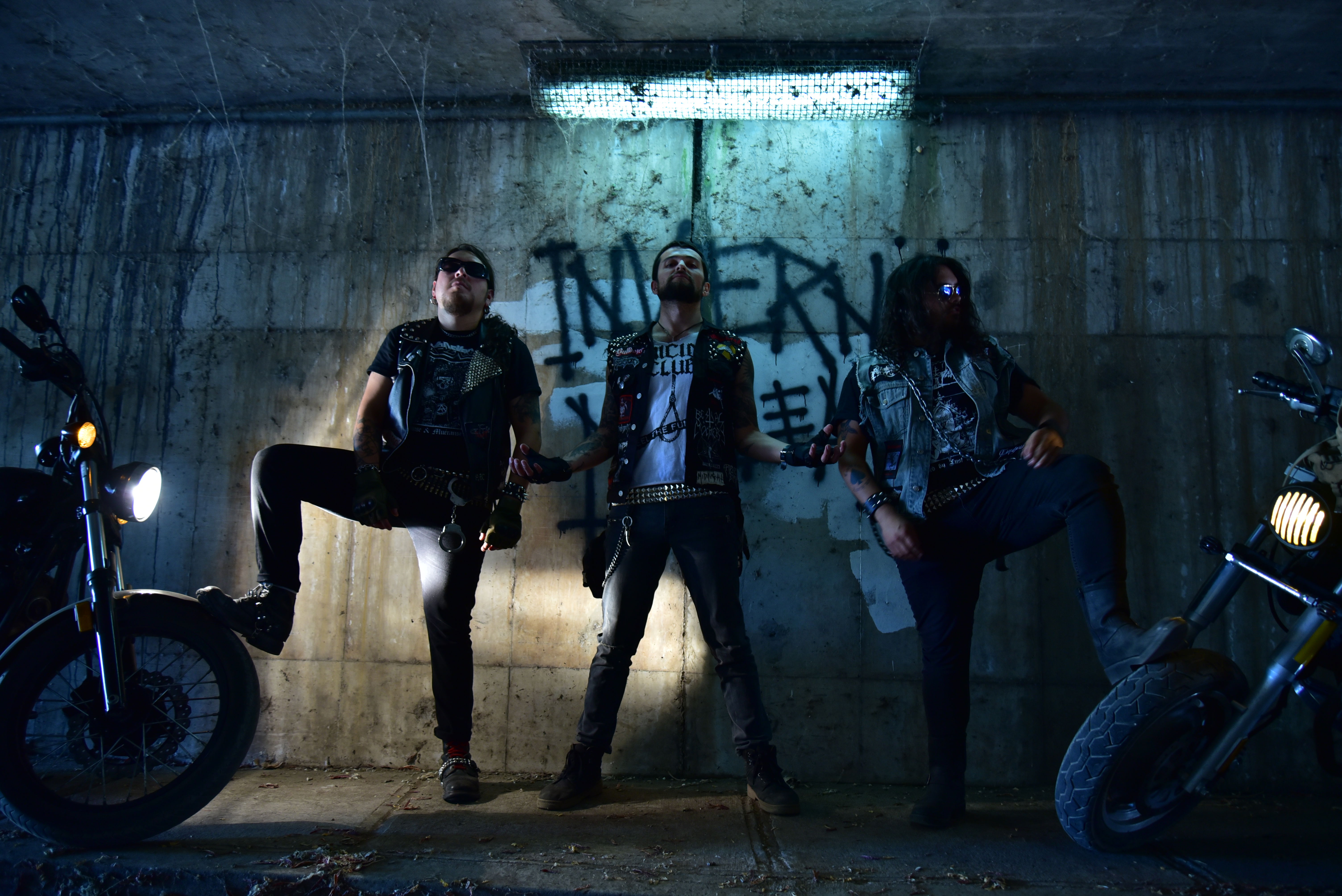 Do you know anything about the Hellenic Metal Scene?
We just know a few bands, we know your black & death metal acts kick ass! Some of the ones we enjoy are Raw Poison, Uptight Bastard, Ravencult, Varathron, Dead Congregation, Slaughtered Priest, Böneyard, Rotting Christ and our name fellas, the death metal maniacs Nuclear Winter.

What are your future plans?
We want to continue creating music, devastating stages and riding our bikes anywhere our noise is required. If this pandemic is over some day, we would love to do a Greece tour hahaha. For the moment we have some releases planned, mainly splits with Chilean and south American bands. We will not give full info yet, 'cause you know, but we have already a few new songs written, awaiting to be crafted at the studio.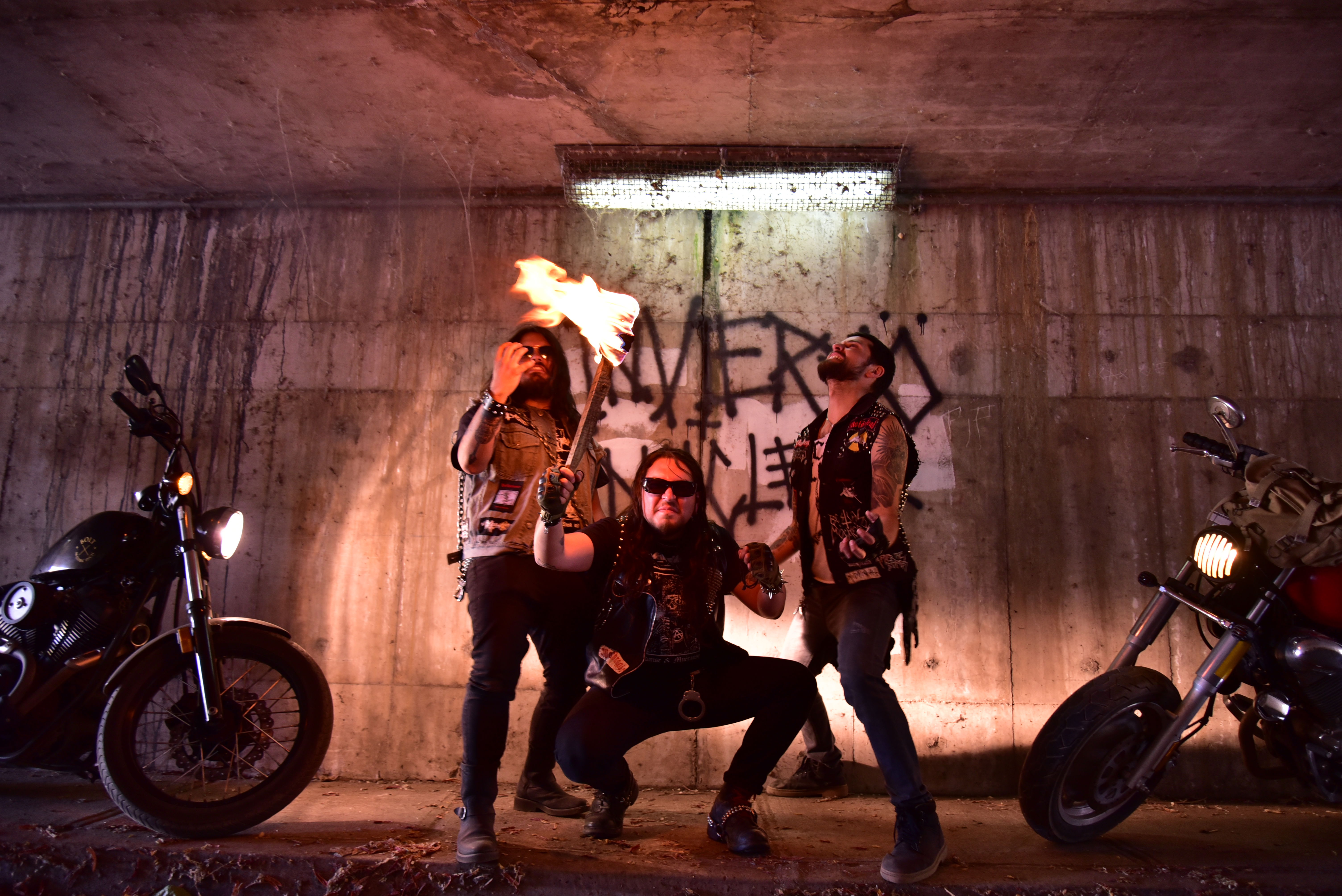 Thank you very much for your time & Keep up the good work! The closure is yours.
Thanks to you for considering us, it's an honor to be on your webzine among so many cool bands. To anyone reading this interview, go fuck up your senses with our vodka-fueled Rock 'n Roll!
https://web.facebook.com/InviernoNuclear666
Instagram: invierno.nuclear666
https://inviernonuclear.bandcamp.com/
invierno.nuclear666@gmail.com

Hail FILTHY DOGS OF METAL!
Destroy your life, disappoint your families, fuck your Jobs, drink hard and play harder! Nothing to regret, nothing to lose, NOTHING TO PROVE!
G.L.B.C.
By Steve the Filthy Dog.