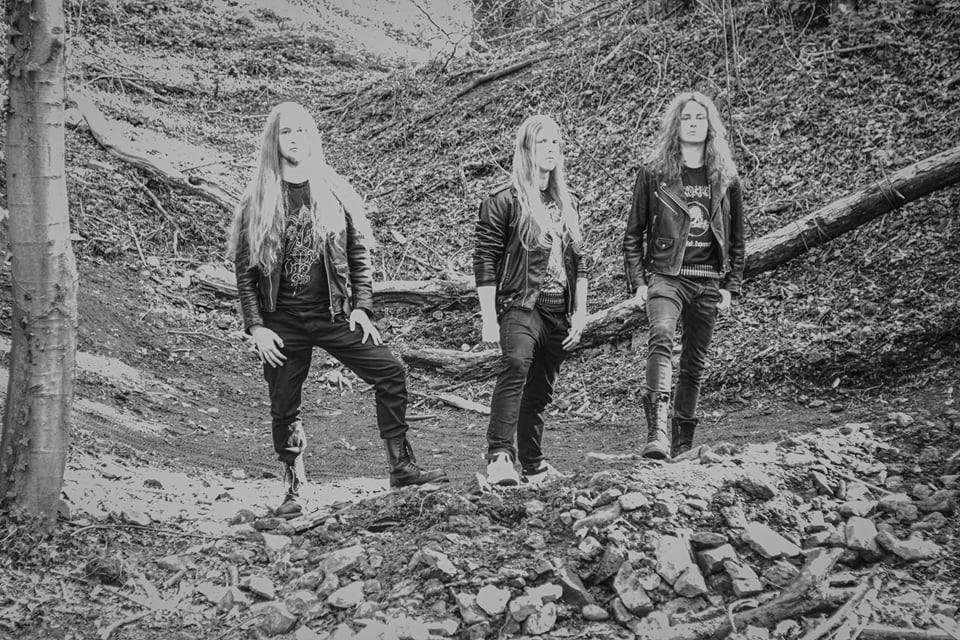 !!!PRIMITIVE THRASH METAL FROM THE UK!!!
Welcome to the FILTHY DOGS OF METAL Webzine.
Tell us a few things about INSURGENCY (Members, Starting Year etc).
Greetings Filthy Dogs of Metal, Insurgency have been a band for 10 years now! Currently the lineup is:
Andrew Shackleton: Guitar/vox (also Wytch Hazel Thy Dying Light)
Keiren Dawes: Guitar (Andracca, Volniir)
Phil Bond: Bass (Andracca)
Gary Young: Drums (Avenger, Repulsive Vision, Thy Dying Light)
Based in Lancaster UK we play an oldschool and particularly primitive form of black thrash.
You have recently released your demo ''Primitive Shrines''. What is the feedback from your audience as well as from the press?
Primitive Shrines is set to release in July so no press yet however the response to the preview track we are streaming has been positive and pre-orders have been coming in fast!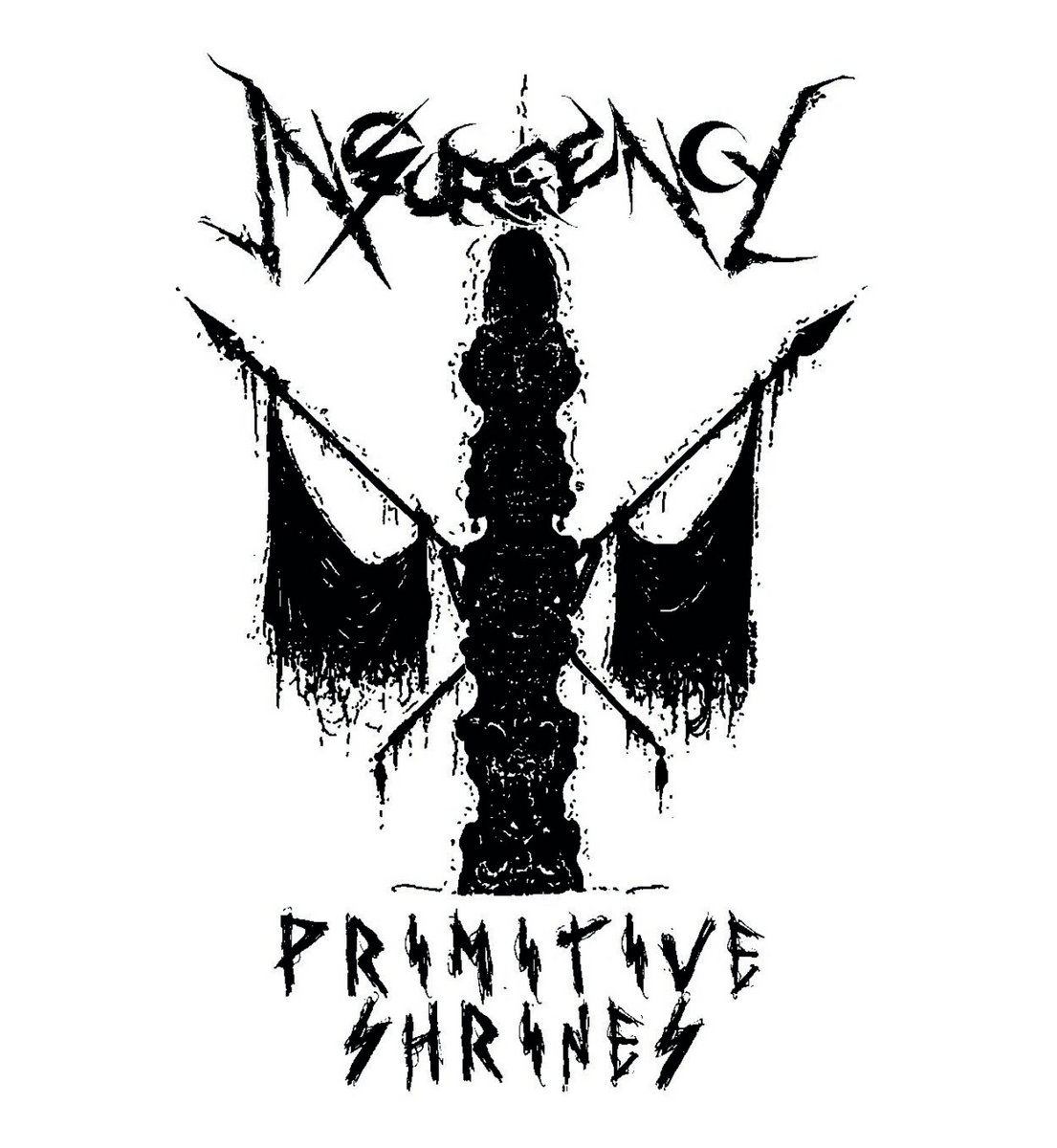 Label or DIY and why?
We are releasing this demo on Dying Victims Productions, and are planning to release our upcoming album WAR THRASHING CHAOS on the same label.We have done things DIY in the past but in terms of press and general industry contacts we find that the support of a label can be invaluable.
Do you prefer Vinyl, Tape, CD or Digital Format and why is that?
We like to release on all formats. Obviously digital is best financially but nothing beats the feeling of hearing your own music on vinyl.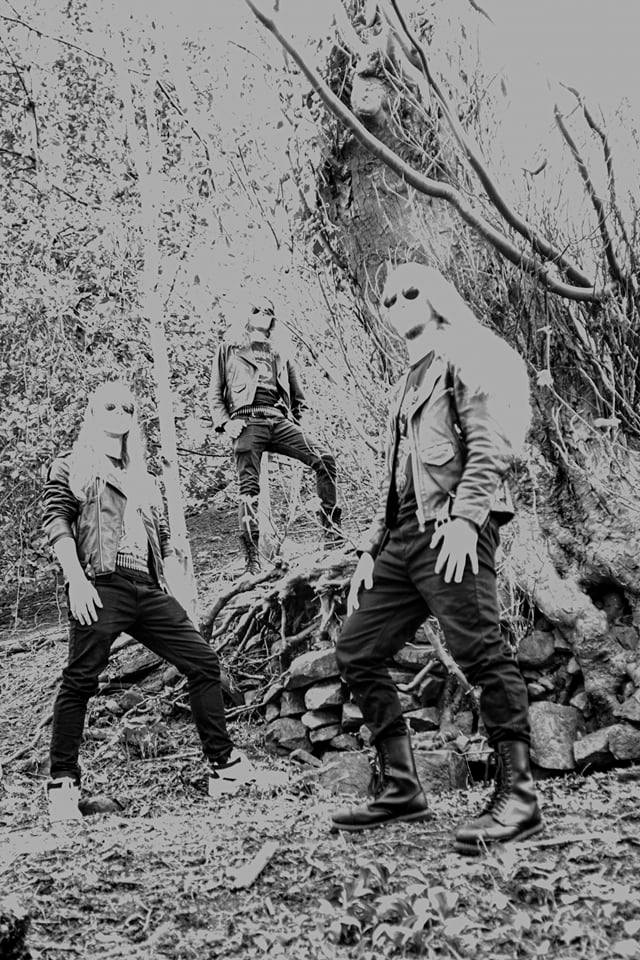 Your music style is Thrash Metal. Which are your main influences (Favourite Artists / Bands etc.)
Obviously Slayer/Sepultura/Kreator for the old school. In terms of newer bands Nekromantheon and Antichrist are huge influences on my song writing. It's also worth mentioning D-beat/crust/hardcore like Discharge, The Varukers, GBH etc. Also Aura Noir.
Which things, do you think, a Band should sacrifice in order to succeed? Have you ever sacrificed anything in your life for a better future of your Band?
Being in a band requires huge sacrifice if you want to get anywhere. It's very expensive and takes a huge amount of time in terms of personal practice and band rehearsals but it's totally worth it in the end. It helps to approach it with a realistic mindset, if you think you're going to be the next Iron Maiden you have another thing coming as the scene/industry has changed so much since the early days.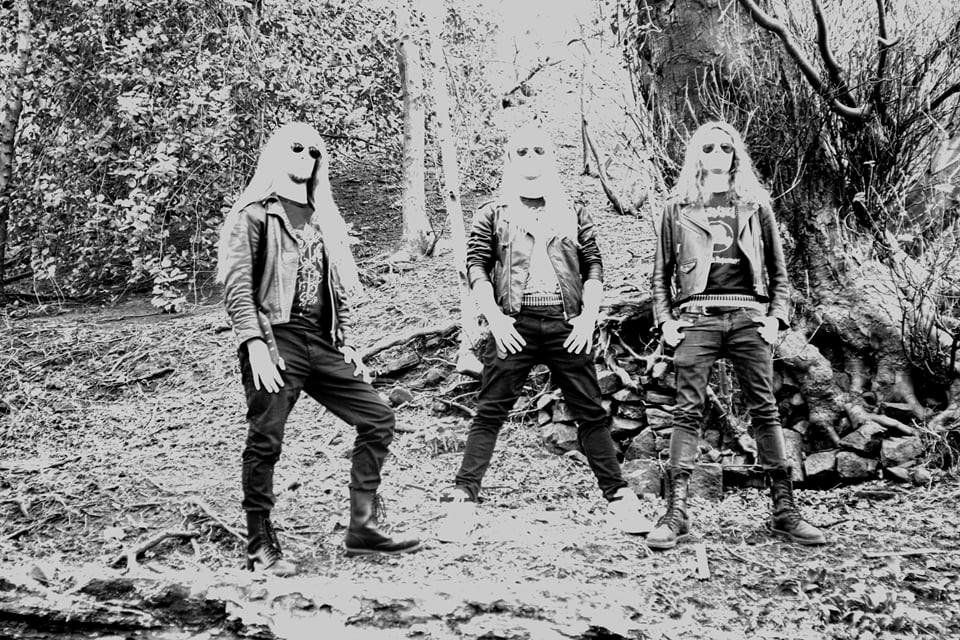 Describe your ideal live show as a performance Band. Have you already experienced that?
Our ideal show is a sweaty basement with the crowd going wild. We have had a decent amount of shows like that and hope for more when we are back on the road!
Which attributes, do you think, that a new Thrash Metal Band should have in order to gain identity and be unique?
Thrash is a pretty restrictive genre. You can do the prog thing but it tends to lose its edge after a while. The best modern thrash is borderline death/black or speed metal. Its unrealistic to think you can be unique and too much innovation usually detracts from the aggression. It does help not to steal your album covers from Megadeth though.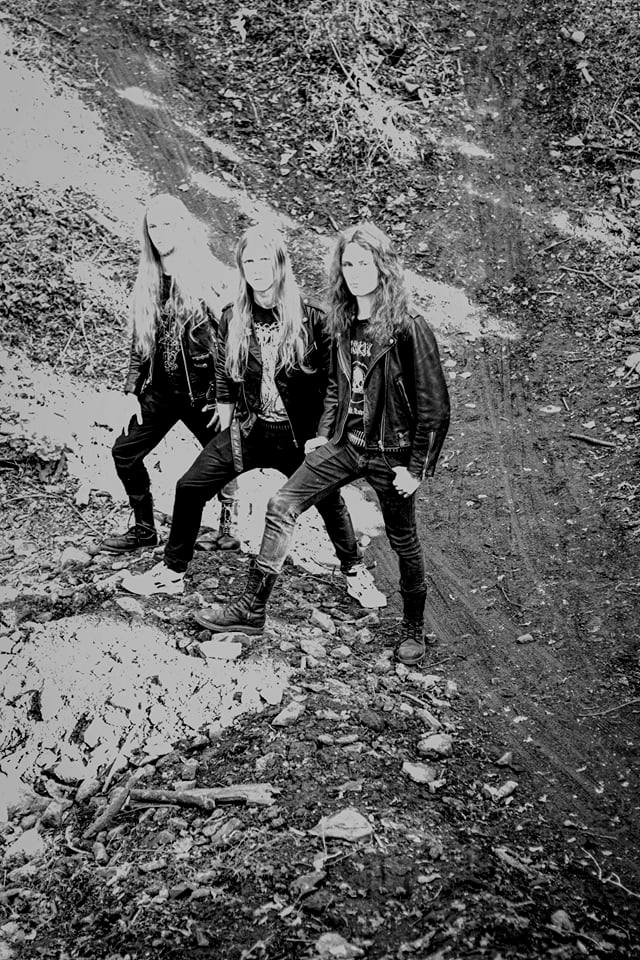 Do you believe that Digital Platforms help the new Thrash Metal Bands? Which, do you think, is the ideal way for a Band to promote its work?
Obviously in terms of providing a platform to sell merch the internet is amazing, but it is oversaturated with music and promotion tends to be more to do with algorithms/memes rather than substance.
Tell us a few things about the New Underground Metal Scene in the UK (Bands, Fanzines, Webzines, Metal Clubs etc.)
The UK scene is small and very diverse. Stand out venues would be Temple of Boom in Leeds and The Dev Camden. Unfortunately a lot of the great venues didn't make it through covid. Low gig attendance also doesn't help. Our public transport infrastructure leaves a lot to be desired and it is often difficult for people to get to or from shows. Our city Lancaster recently lost its best venue during the pandemic. We are currently trying to jump start the scene but other venues are either scared of extreme metal or prefer to put book it on days that don't clash with the football/whatever covers band is in town. Needless to say if you put on a metal show on a week night in small town you will struggle to get many people through the door.The Cumbrian Black Metal scene is probably my favourite. My mate Paul puts black metal gigs on in the middle of the Lake District and it always sells out. Stand out bands would be Eliminator, Wytch Hazel, Seven Sisters - trad metal rather than thrash but the UK has never been the strongest for thrash.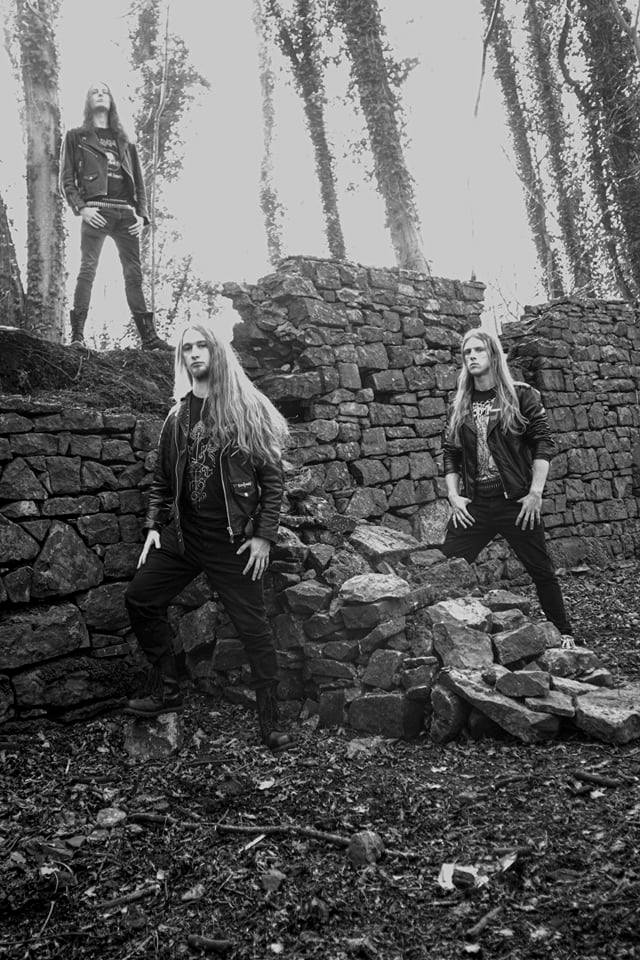 Do you know anything about the Hellenic Metal Scene?
I'll be honest I don't know much about the Hellenic metal scene! I think I'm playing Athens with another band (unannounced!) later in the year so hopefully I'll have time to check things out.
What are your future plans?
We have our debut full length WAR THRASHING CHAOS currently in the pre production stages. We hope to enter the studio to record toward the end of the year but we are all very busy with loads of other projects so we will see how it goes!
Thank you very much for your time & Keep up the good work! The closure is yours.
Thanks for getting in touch! Any one interested should buy a Primitive Shrines cassette ASAP as they won't be around for long and we have no plans to repress. Keep it old school, buy or die and support your local metal venue!
By Steve the Filthy Dog.
INSURGENCY CONTACT:
https://www.facebook.com/insurgencythrashuk
https://insurgencythrashuk.bandcamp.com/
https://soundcloud.com/insurgencythrashmetal