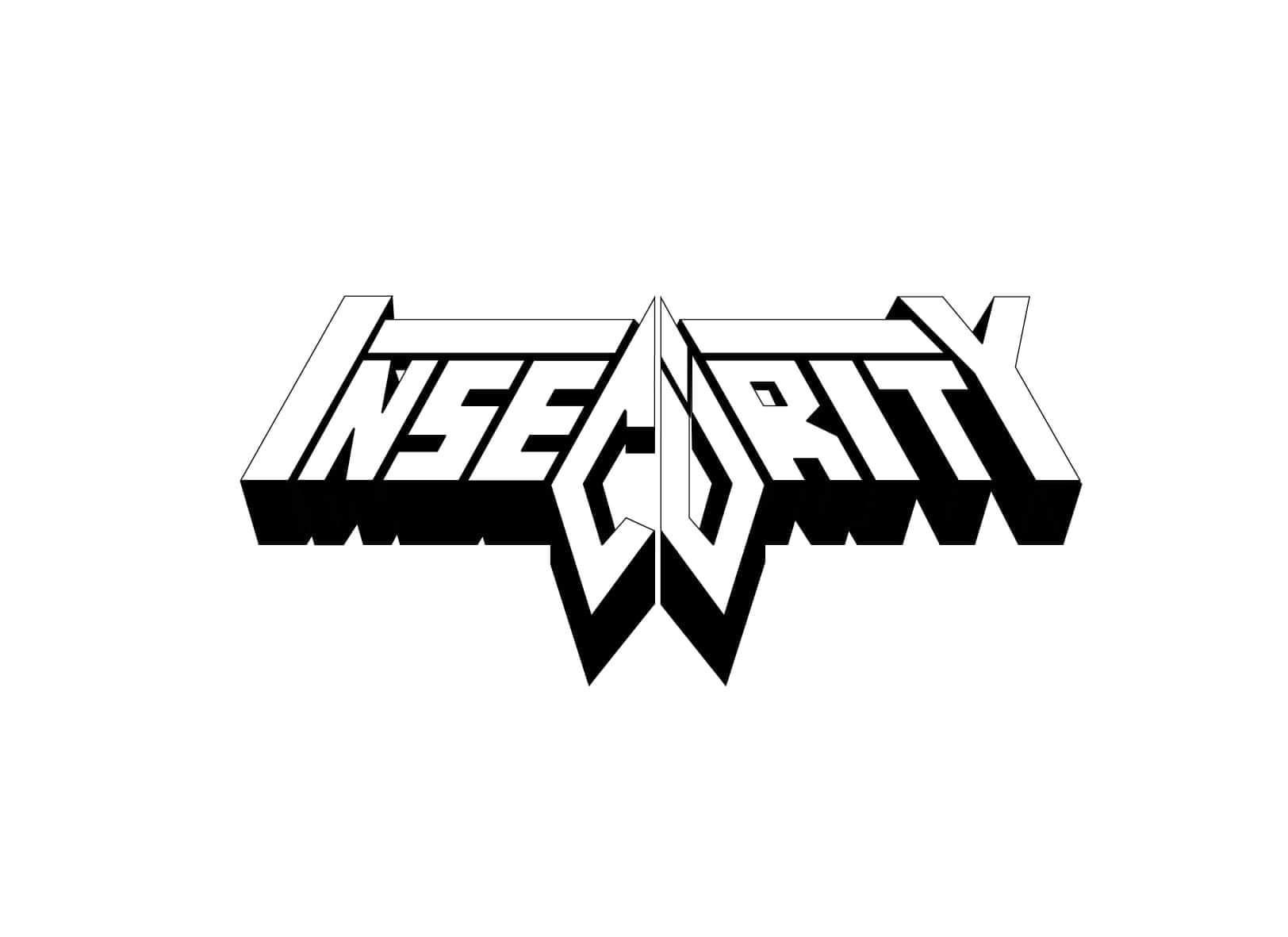 !!!HIGH SPEED HARDCORE THRASH METAL FROM CHILE!!!
We had a conversation with INSECURITY.Enjoy!
Welcome to the FILTHY DOGS OF METAL Webzine!
1.Tell us a few things about INSECURITY (Members, Starting Year etc).
Matias R: Hello Stavros and the team of Filthy Dogs of Metal Zine. First of all it is a pleasure to answer this interview.
Insecurity started as an idea in 2015, but it was officially formed and rehearsed for the first time in 2016, with Vicente (bass / vocals), Makka (drums) and Me on guitars, and we released "Promo 2016".For the year 2017, Kristoffer Vega is officially integrated to take on the second guitar. That same year we released our cassette "Mind in a Void".In 2018 we changed formation and I assumed the voice and guitar.And to finish, in 2019 we finalized the current lineup with which we released "Demo 2019" cassette, and we are:

Diego Carvajal: Bass.
Matias Oyarce: Drums.
Kristofer Vega: Guitar.
Matias Reyes: Guitar and Vocals.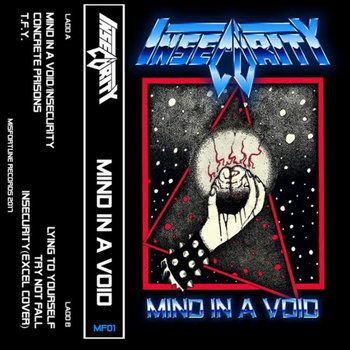 2. In 2019 you released your demo ''Demo 2019''. What was the Feedback from your audience as well as from the Press?
Matias R: The "Demo 2019" was very well received in the Thrash Metal and Hardcore Punk scene in the country, from the day of its release. At this stage, more and more people came to see us, sing the songs, mosh, etc.
So much so that we have played in various shows in our city, and even in other cities. To this day there are people who still want that Cassette.I'm not sure what you mean by "press" but, if we talk about cassette pressing, it was done by us.
And the welcome by the press, hmm, we have appeared in one or another local fanzine thanks to this cassette !!!
Kristofer: I think it was good, because of the opinions I have received. The truth is that I did not expect him to have such a good reception.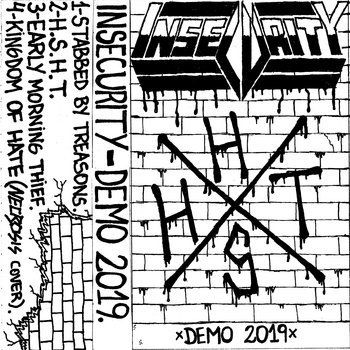 3. Label or DIY and why?
Matias R: I would totally like a label to be interested in working with us!!!
Our first cassette "Mind in a Void" was released by Misfortune Records (my label with Kristofer), but we did the "Demo 2019" as a band ourselves to raise money to make more releases, t-shirts, etc.I personally think that another label outside of us could better distribute our music.
Diego: I think both are important, perhaps working with a label for a new band means reaching places where autonomously it is more complicated, but also doing it yourself gives you the ease of working at your own pace and not depending on certain rules that the They can be really annoying at times.
Kristofer: For example, if it is a national edition on Cassette, I prefer to release it as a Band, or under Misfortune Records, because the money raised helps us to continue doing things as a band, or as a label.However, I would like a label from abroad to consider us for the simple fact that I would like it to be better distributed internationally.Furthermore, we are collectors of the style we listen to, and unfortunately the money is not enough to produce our music in another format than Cassette.
Matías O: Personally I prefer DIY since the term says DO IT YOURSELF, you do not depend on anyone when you want you can launch your material, move it as you want.
4. Do you prefer Vinyl, Tape, CD or Digital Format and why is that?
Matias R: I like, prefer and collect all the physical formats.
My favorite is the Cassette, it is beautiful and very classic, the Vinyl is very passionate and has incredible sound quality, and well, the CD sounds good anywhere hahaha!I don't have things against digital platforms, we are in 2020, there are many people who have as a source to know Metal digital platforms, it is something from this time. But, it's not my favorite.
I would love for Insecurity to be released on Cassette, Cd or VINYL !!!!!
Diego: They are all interesting, personally I prefer the Tape format and also the Vinyl, I do not collect much CDs but it is something personal.Digital music also gives you the comfort of being able to listen to a disc on the street or at work, if you also use it well often.As a band I think we all prefer the classic and physical format, you also support UG Metal bands and that's what this shit is about !!!
Matías O: Without a doubt the traditional format is what I prefer, it is different to have the physical material, since if I consider that this is the essence of METAL in general, I don't like the digital format very much but I do not deny the help it provides to move a band.
Kristofer: I prefer the physical format a thousand times (CD'S / Cassettes or Vinyl), however my favorite is the Cassette.
I like to see and read the information of each band I listen to, also read the thanks to see if I can meet new bands that are the style I like.But, I have no problem that the music is in Digital Format, so I can listen to it outside the home.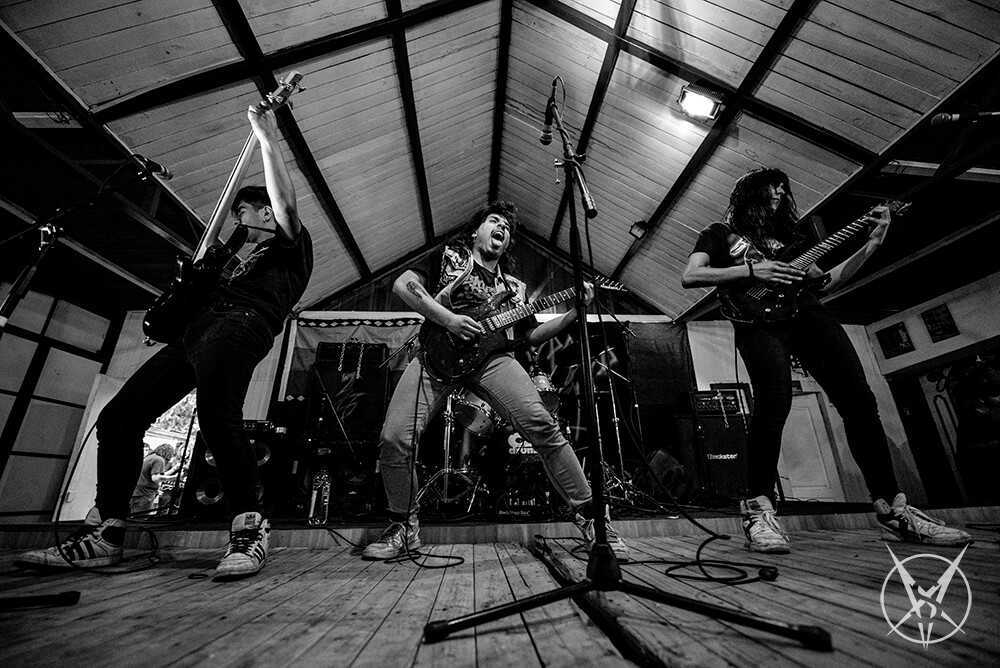 5. Your music style is Thrash Metal. Which are your main influences (Favourite Artists / Bands etc.)
Insecurity: A small correction, our style is HARDCORE THRASH METAL !!!! We have influences that range from Hardcore/Punk, Heavy Metal and obviously THRASH METAL!!!! And the Maximum influences of Insecurity are:
Metallica, Excel, Faith or Fear, Suicidal Tendencies, Minor Threat, D.R.I. , The Misfits, Iron Maiden, Cryptic Slaughter, DoomWatch, Mercyful Fate, Helloween, Gothic Slam, Sonick Plague, G.B.H., No Mercy, The Exploited, The Ramones, Zoetrope, Hirax, Exodus, Judge, Diamond Head, Infamous Sinphony, Blind Guardian, Queen.
And of the bands of our country:
Massive Power, Chaotic Bastard, Necrosis, Sex No Future (S.N.F.), Ninjas Mutantes Adolecentes (N.M.A.), Toke De Keda (T.D.K.), Moshingun, Mano de Obra, Warpath, Atomic Aggressor, Los KK, Caos, Anarkia, Chronos, Fallout, Deranged.
*And even, we have influenced streets, video games or old series to compose (Matias R. and Kristofer).
6. Which things, do you think, a Band should sacrifice in order to succeed? Have you ever sacrificed anything in your life for a better future of your Band?
Diego: Yes, I have left familiar things aside to be able to attend a rehearsal, run from work to arrive on time and spend awake nights until I reached the bus terminal to return to our city after playing in some region, I also stopped playing in Suicide Club // Occult Punk (recommended !!!!!) because my girlfriend was pregnant and I stopped seeing her because I was going on tour to the south of Chile, the times were not going to fit at all, so I decided to leave the band.
Matias R: There are many things that a band sacrifices to make things as they are.You take a lot of time to rehearse, play live, and it is time that you could easily dedicate to study, rest, be with your girlfriend, be with your family or children (as is the case of Diego), but still you prefer to continue here. ... but each one fulfilling his responsibilities obviously.Finally, this is something we do for the commitment, devotion and total passion for THRASH METAL.
Everything has an effort behind it, like everything in life.
This is the life we have, nothing will ever be easy, after all for us it is not a fucking fashion, it is our way of living! THRASH is our way till DEATH!
Matias O: For a band to be "successful" I think it has to sacrifice a lot of time, be it for family, girlfriend or friends, since rehearsals, recordings, plays among other things, although it is what we are passionate about and simply what keeps us going standing so if I do not see it as a sacrifice, I take it for what its my reason to live!!
Kristofer: For my part, I have sacrificed study and work, and because of that, the money for basic needs in this country is not enough. In fact, the money is not even enough to have an instrument of my own.I have not had to sacrifice so much time as a family because we are not very close, and luckily that does not make me a problem.
However, if I have to sacrifice more things, I will do it, because it is what I like and this is what I chose.

7. Describe your ideal live show as a performance Band. Have you already experienced that?
Matias R: For me, what I like most about a live band, first of all, is ATTITUDE, energy, that makes you feel the feeling they are trying to convey.
It is very important to play well live, which reflects the preparation and dedication they have.
When you see that in a band, the attitude, the feeling, the energy and the conviction they have for the style they play, it's great.
Of course I have lived and experienced that when I play with Insecurity, it is what I love the most in my life, just like when I play with my other band Chaotic Bastard, or even in my past bands (Evil Destrukkto, Alienation, etc).
We always try to give it our all on stage.
Matías O: An ideal show would be, that the band which I am watching has an attitude above all, independent if they do not play well, the attitude is the main thing.
If every time we play. And that I see a band which I like proves to have ATTITUDE !.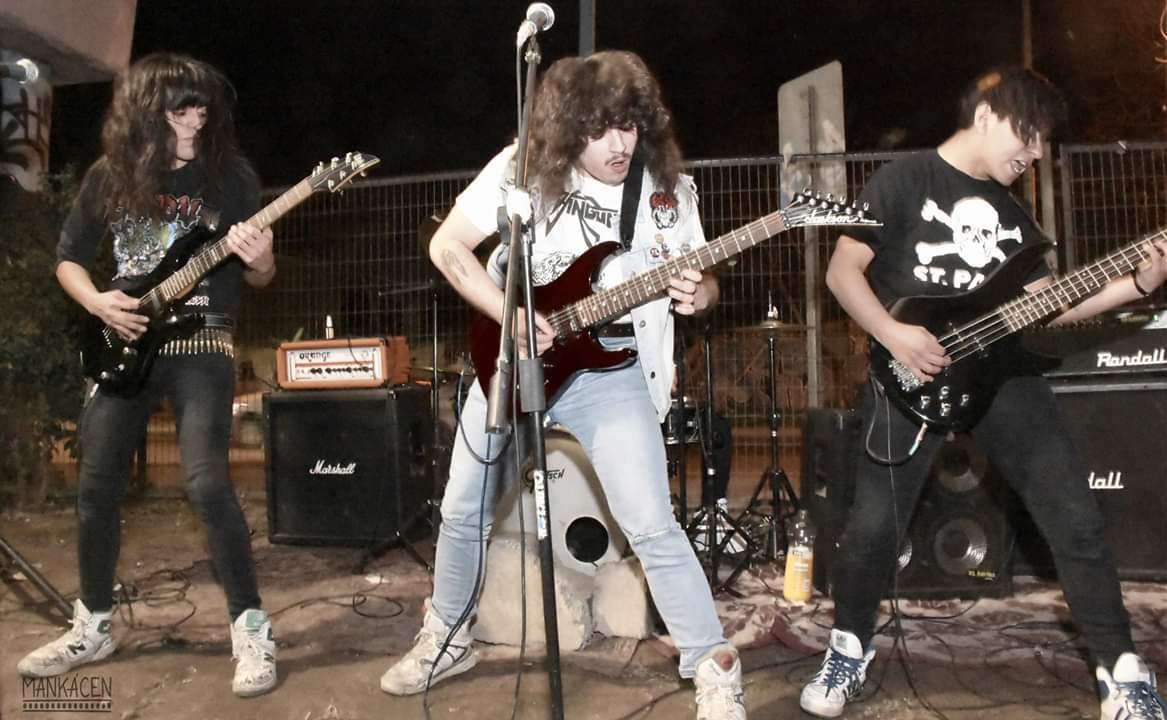 8. Which attributes, do you think, that a new Thrash Metal Band should have in order to gain identity and be unique?
Matias R: I think my answer starts out a bit similar to the one above.If a band has attitude and feeling when playing, I think it's something that stands out.But above all, I think what makes the difference is that they have total conviction of what they do, that they are real fans of the style they play.Nobody says that they must be "prodigies" playing, when a band tries to innovate so much, it ceases to interest me.I like it when the bands know what they are doing, and they have it clear, they know the style, automatically that gives it a special and original touch, assuming and recognizing influences.
We are a new band ourselves, and we take it very seriously, no idea if we are "unique" or "special", but we are THRASHERS playing THRASH !!!! We know what we do, we don't seek to innovate or create anything new, just follow the TRUE line and give our contribution towards this great passion.
Diego: Just be loyal to your ideals as a band, in every way.At this point being unique is impossible, but persistence and being real is what makes the difference with a lot of bands that move around, that one week play Thrash and then they play Heavy Metal because Thrash has gone out of style ... Or they just split up because Metal is no longer their priority…
Personally, I believe that achieving success is subjective, for each one ... The important thing is not to give up over time in the Metal style, to maintain firm convictions and to be consistent with what you propose as a group.
Kristofer: For my part I have never thought that I should have a band to have my own identity, for me, I would copy exactly all the riffs from Metallica, Exodus, Minor Threat and Misfits HAHAHAHAHA!I think that the most important thing in a band is that they have conviction for the music they are playing and NOT do it just because "that style" is in fashion.
Matías O: The attributes would be to be clear about their main influences, and most importantly to be THRASHERS. I think it is the most significant thing to gain an identity as a band.
9. Do you believe that Bandcamp and other Digital Platforms help the new Thrash Metal Bands? Which, do you think, is the ideal way for a Band to promote its work?
Matias R: Yes, I think it is a good way to spread the music to all parts of the world, especially for fans who do not buy physical music. In fact, Insecurity also uses Bandcamp, https://insecurity.bandcamp.com/ , but we don't really use it much.
I do not know if it is the ideal platform, because for me, the physical format is what rules. But it really works!
Diego: I think that if, at present, we all move through the Internet, with just a glance you connect with people from all over the world who have the same tastes and thoughts as you, I believe that as long as they are dealt with in the just and necessary way, they are well, all this without stopping to acquire the material physically !!! That's the true meaning of all this, support your Underground Scene !!!!
Kristofer: Obviously Digital Platforms serve a band to make themselves known in other places where we cannot reach with our physical material, or to people who simply do not buy / collect physical music.But, nevertheless, the ideal for me is to always distribute your music in physical format.
Matías O: Yes, obviously, I think it is a platform that moves a band a lot, but still I think that bands should keep releasing their material in traditional format.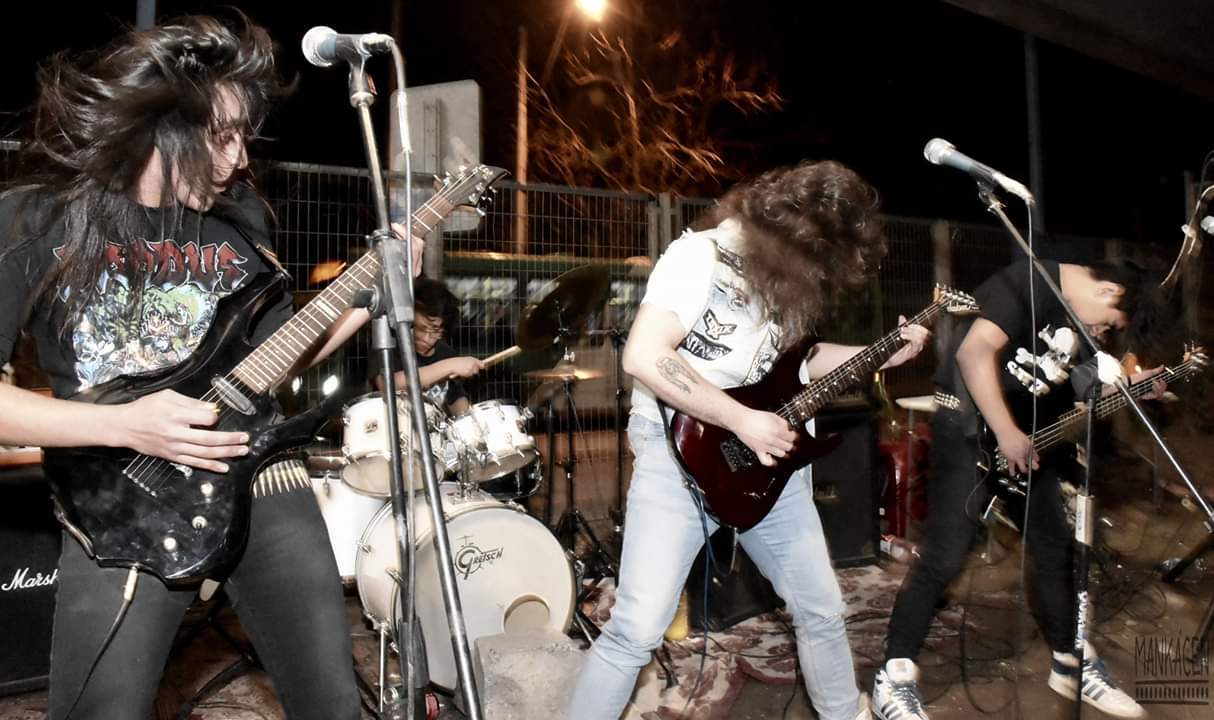 10. Tell us a few things about the New Underground Metal Scene in Chile (Bands, Fanzines, Webzines, Metal Clubs etc.)
Matias R: Wooow, I like this question.
I can recommend you many bands from the country scene, within METAL and HARDCORE PUNK. Currently the ones I like the most here are:
Suffering Sights (maybe the best actually Death Metal band on Chile), Suicide Club (who are next to record their first LP !!!), Evil Destrukkto (fucking maniacs !!!!), Mano de Obra (the best HARDCORE band in this fucking country), N.M.A., T.D.K., Pesadilla, Dangerous, Moshingun, Gatsu, Alambre de Puas, Deranged, Abyss, Impura Realidad, D.P.C.D., The Horrid, Enfermo, Angustia, Slicer, Knife, Ignorantes, Acrostic, D.I.N.A., Adoration, and also the other gang I have the honor to play, from the old school of the THRASH scene in the country, Chaotic Bastard, that we are in fact recording the second LP !!!
About Fanzines, I like Chicos Estupidos, Cerebros Destruidos, Regimen Dictatorial, Infernal Thrashing, Trueno zine, Under the Dark Flag zine. I am also writing a physical Fanzine, with a real friend and Thrasher, in which we will have many things about the METAL scene today, interviews, reviews, propaganda, among other things ... Morbid Curiosity zine, coming soon.
I would also like to recommend you material from the Underground Defenders Records, Punishment Records, Polvto Records (good debut edition!), Tobi Records, Dissonant Death Records, Junko Records, Alcoholic Prod, Activar HTM, Misfortune Records , there you will find good works in format physical, good and many of the bands that I mentioned.
I would also like to tell you about Guerrilla Metal, a gang that we form between friends and real Bangers, to make small concerts and band shows, meetings for the purchase, sale and exchange of physical music, fanzines, patches, t-shirts and everything related to Metal Underground (maintaining a tradition that has always been here in Chile, music exchange meetings). Cheers to the Mighty Guerrilla Metal Fortress!!!
Diego: The Chilean scene is very interesting, personally I move within the Thrash scene and also HxC Punk, attending many recitals.When I started attending concerts on the scene I met bands that have been a great influence such as Massive Power, Chaotic Bastard, Maniac Revenge, Unjustice, Toke de Keda, Old Force, Ripper, Moshingun, Dangerous etc ...
Lately there have been very good bands like Infinite, Suffering Sights, Slicer, Mayhemic and many others that I really like.
From HxC Punk I can recommend some N.M.A., Alambre de Puas, Ignorantes, Pesadilla, Suicide Club, Impura Realidad.
Kristofer: My answer would be almost exactly the same as that of Matias R or Diego, I think the only thing I can add is that I like that today in the local scene, there is a great flow of labels, fanzines, and organizations dedicated 100% to promoting Traditional Metal, non-profit, just for the sake of keeping this alive.
Matías O: The scene here in Chile is quite busy, since there are quite a few bands, which are determined to release their material in traditional format, also labels that are interested in the bands, in acquiring the material or spreading to the bands, both in fanzines. , here there is almost no Thrash but there are many Black and Death Metal.
11. Do you know anything about the Hellenic Metal Scene?
Matias R: I know a couple of bands, there is a compiled classic, I think from an old school fanzine, "Decapitated Compilation EP", where 4 bands come out, 3 of them I know, Could be Worse (Hardcore Thrash !!), Septicemia and Neurosis!
Also classic bands like Flames, Piranha, Kawir, Despise, Varathron, Rotting Christ, Nocturnal Death, and newer ones like Behelal, Mortal Threat, Crucifer, Warrior Path.
Kristofer: All I have heard from Greece are some bands. The ones I like the most are Piranha, Flames, Varathron, Danger Cross, beyond that I have no more information.
Matías O: About the Hellenic scene if I know anything. I really like black metal over there such as: Tatir, Agatus, Zemial to name a few.
12. What are your future plans?
Diego: Make some Advances and Demos maybe before the Album, which was initially going to be recorded last year but due to political problems in this country (a revolution which I supported the 100%), it was delayed, now we plan to record this year but who knows what may happen.Now we haven't seen each other almost a month ago with my friends because of the damn virus, but if everything goes well this year we have our New Album.
Matias R: If it is possible, and if the situation in the country allows it, we want to record our First Full Length Album!!, that is the maximum goal. But maybe before that there will be some demo cassette, I really don't know.
If any Label out there is interested, please contact us!!!!!
Matías O: Future plans as a band is to release a LP, keep staying true to our sound.
13. Thank you very much for your time & Keep up the good work! The closure is yours.
Matias R: At the end, once again thank you and the Filthy Dogs of Metal Zine team for considering us! We liked answering this interview, we are in our homes, many of us are in quarantine, this damn shit government has not been able to control this pandemic. Total shit. On Chile the state KILLS, MUTILATES AND TROTURES. Dignity no longer exists.
But I want to send my regards to my comrades from Chaotic Bastard, Euqataoyuy, Toro and Tavo. To Simba, Ska, Oskar, Drogo, Seba Cavallo, Choche, Piedro Véjar, Edu, Onetto, Cote, Evil Destrukkto, Suffering Sights, Suicide Club, Toke De Keda, Sadistic Messiah (Bra), Hector Vidonde, Rosamel Araya, and all the maniacs of the HIGH SPEED HARDCORE THRASH METAL !!!!!
Thanks to all who support us, we hope to give you the new album!
THE INSECURITY ATTACK GOES TO KICK YOU ASS!!!
Diego: Thanks to you for being interested in our band from so far, I would like to send a greeting to all the Bangers who can read this and tell them that in our country we are in a process of social upheaval, which we are fighting for a decent quality of life, where the people build a new constitutional system, where there were many fallen / dead / mutilated in this tireless fight.
Metal is connected to all the shit that we live as a society and as people, the abuse that rage brings us and many times depression, the escape door to all this shit is the DAMN THRASH METAL !!!!!
Death to modern football, Eternal love to my friends !! Martin my son, Antifascist Thrash Metal !!!!!
Kristofer: Thank you for giving us the time to interview us, it is appreciated that someone is interested in us, and much more even from so far.I want to send a greeting to all the people and bands that have supported me in this project, they know who they are.Finally I totally thank the support of my family and my girlfriend Valentina (thanks for staying with me and understanding the time I spend with the band).
Matías O: First of all thank for the space! And the consideration for this edition
Make it clear that THRASH METAL is a passion is an attitude and not a game!
POSERS FUCK OFF !!!
By Steve the Filthy Dog.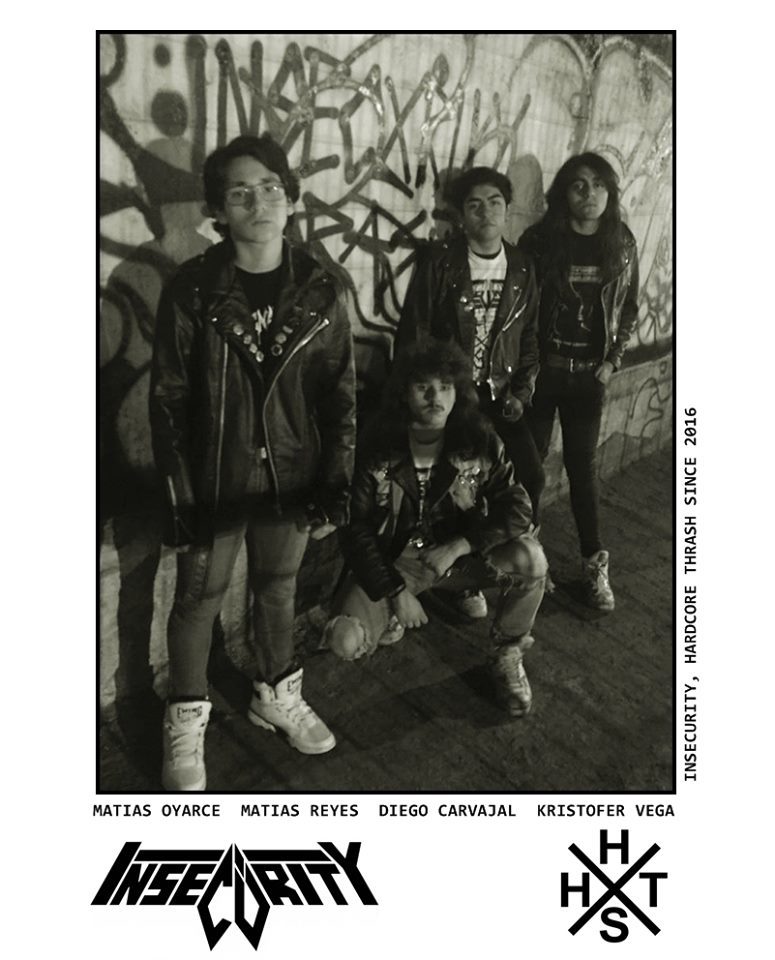 INSECURITY CONTACT:
Facebook as: www.facebook.com/Insecurity-Thrash-157319454810554
Mail: high.speed.hxc.thrashers@gmail.com
Lying.to.yourself@outlook.com
Bandcamp: https://insecurity.bandcamp.com/
Youtube: https://www.youtube.com/channel/UCmVhFlg9oSkYYVazHc5bbkg
Instagram as: Insecurity Hardcore Thrash