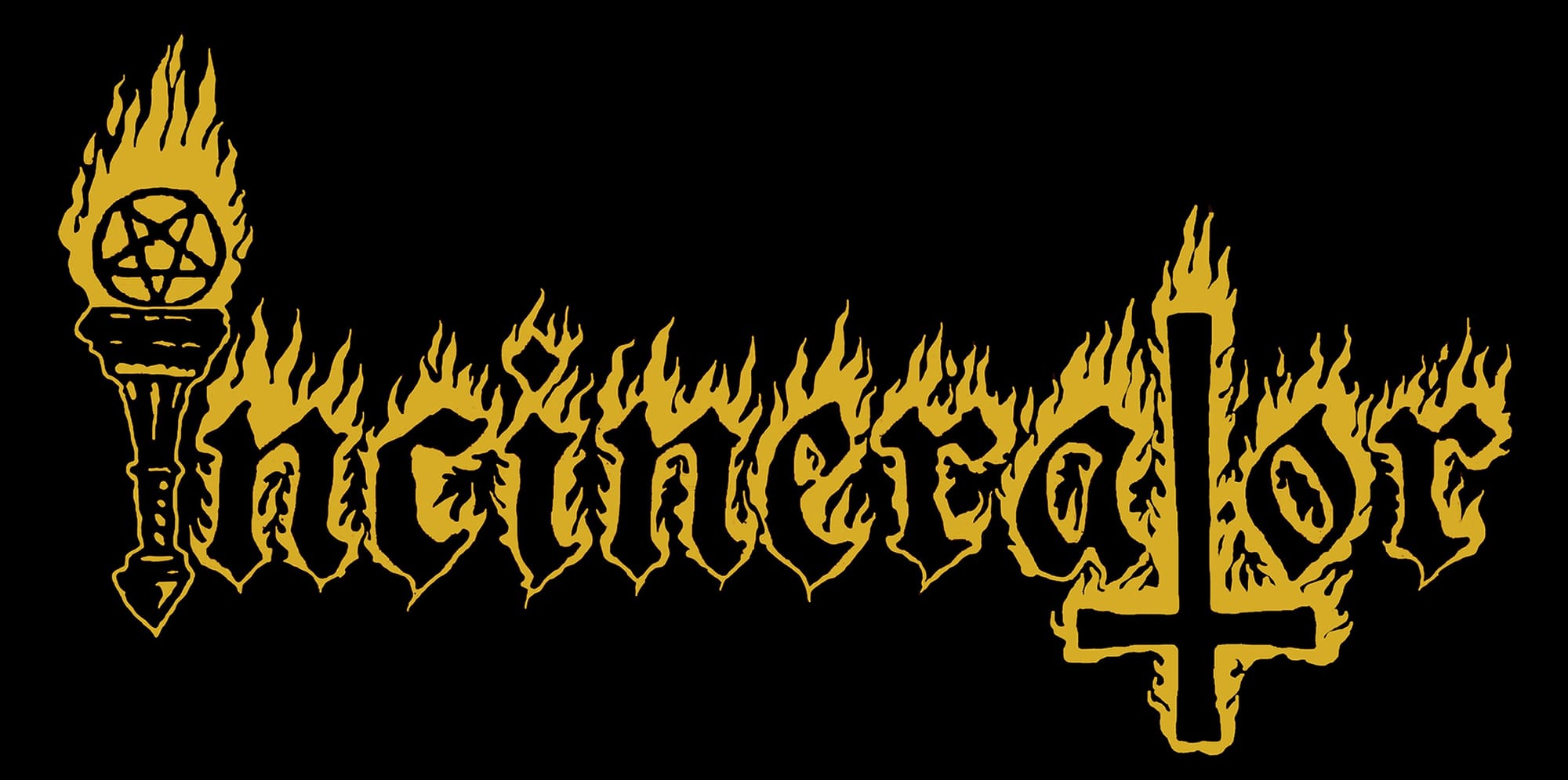 !!!TRUE HELLISH NORWEGIAN BLACK THRASH METAL!!!
We had a conversation with HADES. Enjoy!
Welcome to the FILTHY DOGS OF METAL Webzine.
1. Tell us a few things about INCINERATOR (Members, Starting Year etc).
Hell-o Stavros and greetings to all the readers of FILTHY DOGS OF METAL! Usually i don't give interviews for webzines, since i support zines on PAPER, however your webzine seems pretty cool and there are lots of interesting underground artists in there, so why not! I just believe that zines on paper have a different effect on the readers, it's kinda more personal, to touch the paper, see the photos, album covers, artworks, turn the pages etc instead of clicking a mouse and staring at the screen, but I guess times are changing and so should we!

Our current lineup is:
Hephaestus – Lead Guitars
Therion – Drums
Mephisto – Bass
Hades – Vox & Guitars
The birth of the band began around autumn \ winter time of 2012! I had some cool riffs that I wanted to put together and so I started working on some tracks! I did a few rehearsals with Arild and Kickan from Nekromantheon in late 2013 here in Kolbotn, but since they were pretty busy with their other bands, I had to find new members with more flexible schedule and so Mephisto took the bass and Massacra from Deathhammer (live), Black Viper and Condor went behind the drums, we rehearsed the material for a few months and then we figured out that we need a lead guitarist to fill up the sound and burst out some killer solos, so we talked with Arson from Audiopain who joined our rehearsals, soon we were ready to record the MLP! We went to Arson's home studio in Asker, where Aura Noir recorded their "The Mercilless" LP but also the drums for their last LP and we finished the recording in late 2017, then Massacra left the band and Arson had lots of personal responsibilities, so Therion from Austria was chosen to replace Massacra and Hepheastus took the lead guitar position, which is also our lineup at the moment! We mixed the tracks together with Arild (Nekromantheon / Obliteration) and send them to Jack at Enormous Door for mastering and we were finally ready to spread our first material around the globe!
2. In 2019 you have released your EP ''Awakened by Evil''. What was the Feedback from your audience as well as from the press?
It was surprisingly well I must admit, so far lots of people got in contact, we got many offers from labels, distros and merch producers, but also there were many people around the world who wanted to order tapes, vinyls, cds and band merch! We are thrilled about the future and it's great that people respond with such an interest and fascination, I'm sure they'll be even more pleased with our new material!
3. Label or DIY and why?
I think most of the artists \ musicians want to have a control over the production and re-production of their work, since we get just a small percent from the sells and usually we invest a lot of effort, time and money in order to create, produce and master our artistic products, therefore the idea of having a full control over the sells and the distributions sounds very appealing, however, it takes lots of time (going constantly to the post office). contacts and effort, that's why most of the artists prefer spending that time writing new material and instead they give that job to the labels so they can take care of the promotion, distribution and commercials for the music!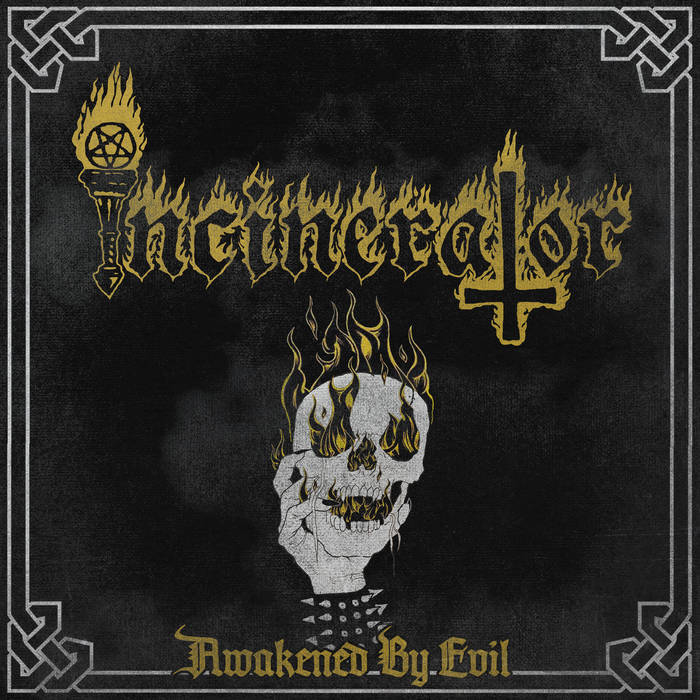 4. Do you prefer Vinyl, Tape, CD or Digital Format and why is that?
Personally I'm a vinyl and tape collector, I have a pretty decent vinyl collection and I own most of the best demos on tape, I own also some CDs especially concept albums which should be heard as one piece, instead of changing vinyl sides all the time, especially ambient stuff and atmospheric music, but overall I'm a vinyl freak! I use also Spotify daily, since there are more and more great releases you can find in there and the sound quality is really good so, I think it's a pretty useful music platform, especially when you are outdoors!
5. Your music style is Black/Thrash Metal. Which are your main influences (Favorite Artists / Bands etc.)
I don't like to label or categorize, since music can be so much more, but I guess if you had to use some kind of description then old school black metal / black thrash would work, although we are inspired from many different music genres, books, movies etc! We are surely inspired by the old school thrash metal scene, especially the early bands from Germany, Canada and USA, but also lots of underground death, black, doom and heavy metal bands, punk and hardcore is on the menu very often too! Also music from horror movies, classical music, ambient, early goth-rock, darkness has many shades!
6. Which things, do you think, a band should sacrifice in order to succeed? Have you ever sacrificed anything in your life for a better future of your Band?
C'mon baby raise your knife! Welcome darling to my….???
Most artists are sacrificing their time, money and effort in order to create the music, the concept, the lyrics etc, it's similar to working for 8-10 hours a day in order to get paid, the difference is that especially new bands might never even get paid for what they do, so the key word here is PASSION, if you really have passion for music, money wouldn't matter, since you do what you love the most! Some people find out early their talent in music and they put in the work, the daily practice, rehearsals and the burning passion which drives them forward! Why go rehearsing with some long haired sweaty dudes, when you can chill at home or go out with a hot chick? Why spend tons of money on music instruments, equipment, studios, rehearsal rooms, graphic designers, producers when you can go and buy yourself some records, beers and have a good time? Why spend so much of your free time on becoming better with the instrument you play, when you can go out to a concert, get drunk, visit different places and countries? I guess in order to succeed you must be completely POSSESSED by what you are doing, be disciplined and be ready to sacrifice everything in order to master your art!
7. Describe your ideal live show as a performance band. Have you already experienced that?
Ideal live show would be in a medium / large indoor concert hall with a good sound system, providing great acoustic for both the artists on stage and the audience, it's a game changer when you hear well on stage what's going on with the rest of the band and if the sound is good and well engineered the band plays even better and therefore the audience gets the most of out them, the atmosphere becomes amazing and the band unites with the crowd in an almost religious way! I like when people go completely crazy, stage dive, scream the lyrics with you, headbang and release all that energy and tension! I have seen people crying on Iron Maiden, Kiss or Slayer gigs, not because they played a wimpy ballad, but because of the emotional and spiritual power of music, people travel from all around the world to see their favorite bands and artists and when they play their favorite songs and parts it's like time suddenly stops, your daily problems disappear and you experience something like transcendence, you travel into a different world or reality! The power of music is SUPREME!
8. Which attributes, do you think, that a new Black/Thrash Metal Band should have in order to gain identity and be unique?
The most important thing for me personally is that the band should focus more on creating instead of copying! Of course we are all inspired by other bands and artists, but if they copy what someone else did already, they will eternally live in their shadow! I know that it's difficult to come up with something completely new, catchy and original, but if you think about it, most of the artist who created a new style or genre didn't get the attention from the audience right away, many were ignored and harshly criticized and after 10 years or so, those same artists were considered as a total cult and their records became classics! A great example of this phenomena would be Venom, Metallica, Bathory, Slayer, Celtic Frost, Motorhead, Kreator, Sepultura etc, just take a look of the early reviews of their records and you'll see exactly what I mean! People couldn't understand what they were doing since they were breaking boundaries and creating something unique and fresh, they didn't care what people said and simply ignored all the press and the media, they continued working even harder on their music and after a few years they were all over the place and some of them even touring the world, so I guess they really believed in what they were doing, they took it seriously and professionally and they didn't give up even though people didn't respond positively right away! In order to make fans, you must be your biggest fan, play the music that you want to hear and if you put the work and your soul into it, people will recognize it too!
9. Do you believe that Bandcamp and other Digital Platforms help the new Black/Thrash Metal Bands? Which, do you think, is the ideal way for a Band to promote its work?
Yeah, they could help a little bit, but the promotion of the music should the mainly the label's job! Artist should provide the music and labels should distribute and promote it, however if the band isn't signed with a label yet, I think those music platforms could be helpful in order to spread their material around and eventually get the attention from the labels! The best way to promote your work is to play live and best commercial is the one called "mouth to mouth". When people talk personally about your band instead of checking it out by a coincidence on social media is at least 5 times more likely to engage into checking it out and buying a physical copy or merch and supporting the band! If I'm a person whom you trust music-wise and I tell you "Dude, I went to a concert last Saturday and I heard this brand new band that played there and I bought their demo bla bla blaa" that's the best kind of promotion, or even better if you play a song to your mates when you gather somewhere for a few beers! Zines and webzines could be helpful too, every now and then I'm buying zines and checking music promotion stations for underground acts, but mostly the best recommendations come from people I'm in contact with and from music trades!
10. Tell us a few things about the New Underground Metal Scene in Norway (Bands, Fanzines, Webzines, Metal Clubs etc.)
It have been kinda silent here lately, but I saw Black Viper some months ago and they are getting better and better every time, really cool speed metal, of course the legends AURA NOIR who blew my mind with their last single called "Belligerent Til Death" , the guys from Deathhammer, Obliteration etc! But overall not so many new bands here, or at least not so many worth checking out! I don't really go out that much lately, so I don't really know where people hang out, I just go to gigs when there's something cool happening, but at least I know for sure that at Kniven Bar (Oslo) you can hear some proper music and not that modern plastic shit you hear in metal bars and clubs!
11. Do you know anything about the Hellenic Metal Scene?
Of course! I'm actually half Greek and I've been living in Thessaloniki for around 11 years! My first band OMEGA started in Hellas as well around 2005, but unfortunately I had to move on with some new projects! I like quite a few bands from Greece and I own a dozen of really good records and demos! Ravencult are awesome people and their Morbid Blood LP is often played here! I like early Zemial, early Rotting Christ, early Varathron, Necromantia, Goatvomit, Necrohell, Slaughtered Priest, Convixion, Winterdemons from Thessaloniki had a good record too and actually they have a new Motorhead-style band called Scum Fucks that you might wanna check out too! To be honest I haven't heard that much from the Greek metal scene lately, anything cool to recommend?
12. What are your future plans?
Bursting out some wicked tunes I guess and playing a few shows around the world! We slowly but steady are putting together the tracks for the forthcoming debut LP and looks like it's gonna be a total banger in my estimation, let's wait and see! For now we wait for the vinyl release of our MLP "Awakened By Evil" from Duplicate Records (Norway) and spread it around, while we're sharping the blade of our next release! Stay tuned!
13. Thank you very much for your time & Keep up the good work! The closure is yours.
Thank you for the interview and good luck with your zine!
Best regards to all true metal maniax in Hellas!

HADES
By Steve the Filthy Dog.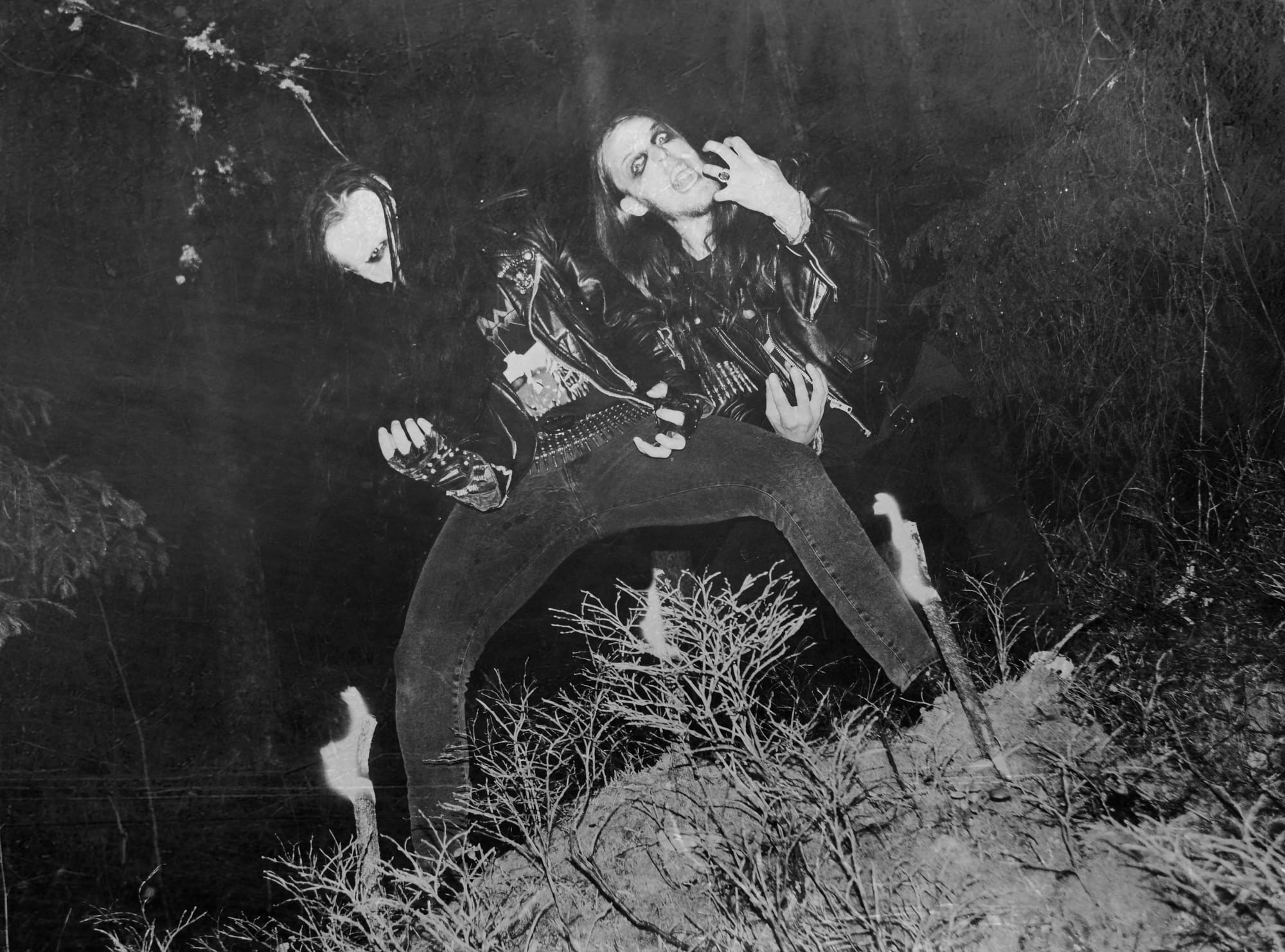 INCINERATOR CONTACT:
https://incinerator-norway.bandcamp.com/releases