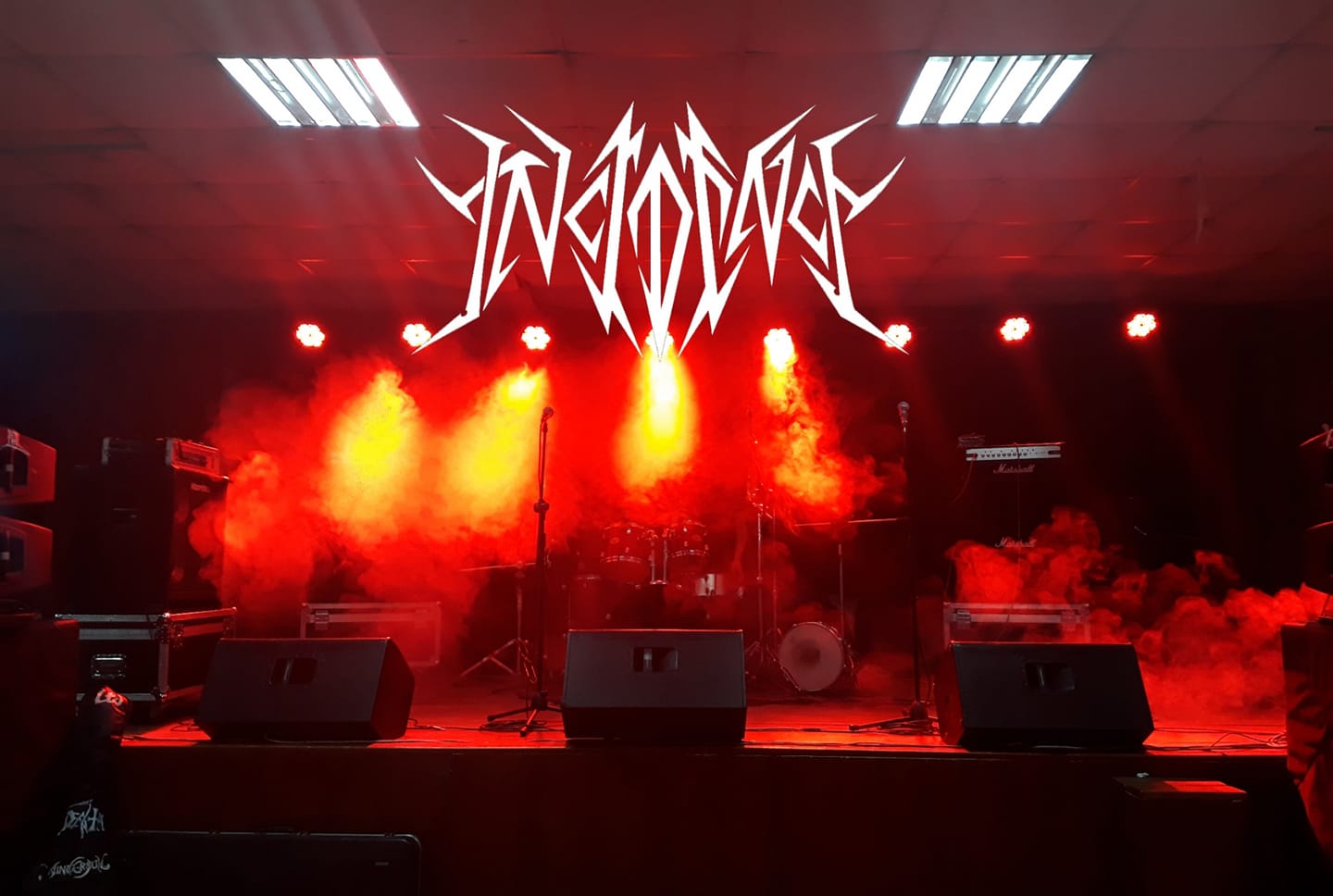 !!!THRASH METAL FROM BOLIVIA!!!
Welcome to the FILTHY DOGS OF METAL Webzine.
Hi Filthy Dogs of Metal , thank you for the interview, it's a big pleasure to us to be part of it
Tell us a few things about INCIDENCE (Members, Starting Year etc).
Incidence was born in early 2012 in La Paz, Bolivia, before that between 2008 - 2011 we were on the scene under the name of Anthem, the principal idea of the band at the beginning was to do thrash metal just as our influences, the Big 4 bands like Slayer, Metallica, Megadeth, playing covers of them after that we star to do our own music following the things we learned playing that covers so after the incorporation of new members and change or name we decide to record our first studio album called "Incidence of chaos" this one had a very good acceptation on the Bolivian metal scene and some places in the world, we had the opportunity to travel along the country, also other south American countries and play with great bands from there, until 2016 that we prepared some new material more mature about our sound and the way to write songs influenced by thrash and death metal bands like Havok, Revocation, Kataklysm, Ultra violence, Machine head, this album called "Biohazard" were a big step to us, starting from the cover art make by Colin Marks, Rain Song Design from UK, the recording gear was more professional, we were more prepared to record that album and know what we were looking for it, this one also had a great acceptation in our country metal scene and in the world. Since that we were playing as much as we can working on new material, the actual members are:
Rodrigo "Chowy" Salazar - Drums (2008 – Now)
Diego Ruiz - Vocals and rhythm guitar (2008 – Now)
Lucas Crespo - Lead guitar (2016 – Now)
Jose "Coco" Suarez - Bass guitar (2018- Now)
In 2017 you have released your album ''Biohazard''. Have you prepared anything new since then?
Yes, we have prepared new songs that soon our fans will know, these songs are much more aggressive, darker and heavier than Biohazard's, so what we want to do with this new album is take Incidence to a new level. Unfortunately this year we were thinking of recording between June and July, but we cannot because of COVID 19, right now we are resuming rehearsals to perfect the new songs and start recording early next year.
Label or DIY and why?
Well we prefer label because they know most of the time what they doing, they have experience on it and help us if is needed with several things that maybe we don't know about so we put the trust of the sound and manage on them but with the DIY the band has more control of everything even they can experiment with their sound, working without pressure.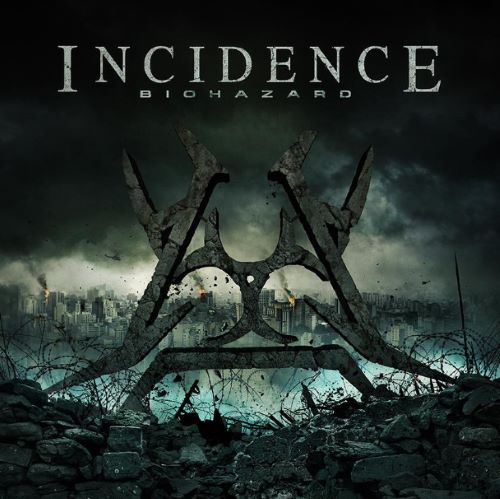 Do you prefer Vinyl, Tape, CD or Digital Format and why is that?
Well, everyone who knows about sound will tell you without hesitation Vinyl, we also think the same because the sound is more natural, clear and pleasant, but not everyone has a vinyl record player at home, that's why we don't see many bands taking that decision and if there is one, it is a collector's edition, then we stay on the CD because it is a massive and classic form of music distribution and it also has great sound quality, we know that everyone has a CD player or computer to listen to it At home, the digital format also has its benefits as a massive way to reach fans around the world, we are living in a digital age so musicians have to go through that path to distribution but speaking of sound loses a lot of quality.
Your music style is Thrash Metal. Which are your main influences (Favourite Artists / Bands etc.)
The main influences of Incidence on the early years talking about 2008 – 2014, were Metallica, Slayer, Megadeth, Anthrax, Exodus, Destruction, about 2015 until now Revocation, Slayer, Havok, Dust Bolt, Suicidal Angels, Kataklysm, Machine Head, Ultra Violence, Lamb Of God, Archspire, Exodus, Bloodshot dawn and many more.
Which things, do you think, a Band should sacrifice in order to succeed? Have you ever sacrificed anything in your life for a better future of your Band?
In the first place, it is an amazing question, in the second place, a band to be successful needs to sacrifice time and money and must be patient and persevering, each band at the beginning must spend a lot of money on equipment, merchandise, and also in the recording of the first songs with that comes a lot of rehearsal time, time to practicing at home learning new techniques, time for the concert, but if you love what you do regardless of the time and money, it's all worth it.Well as we said on the first question we sacrifice time and money, sometimes we have to play in difficult moments of our lives but we all agree that it worth it.
Describe your ideal live show as a performance Band. Have you already experienced that?
The ideal live show for us would be to have very good equipment for us to deliver great and killer sound to the audience and a crowd that goes wild with every song, and of course we experience that many times.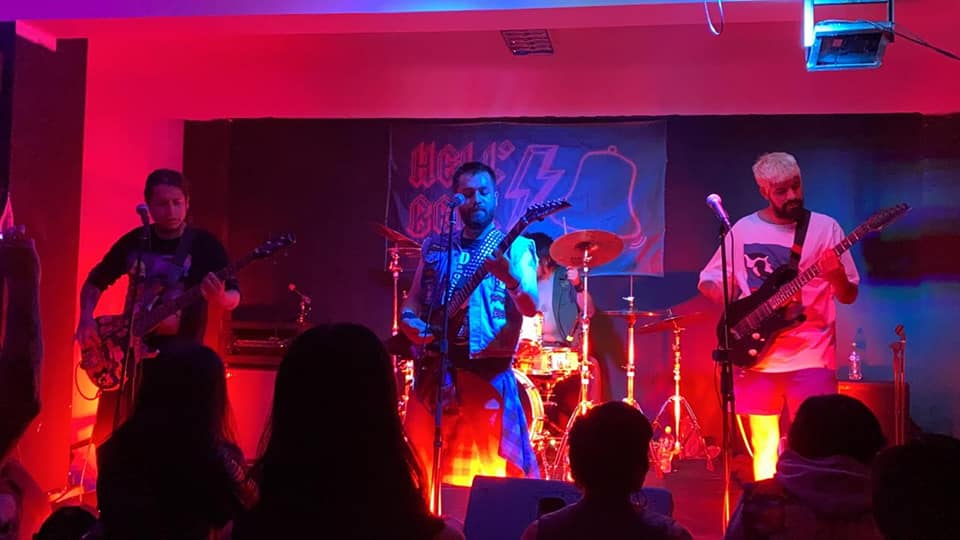 Which attributes, do you think, that a new Thrash Metal Band should have in order to gain identity and be unique?
Today we have many bands around the world bringing new stuff every day every year many of them older other ones younger with killer debut albums, but many will think that they sound similar or has similar riffs or even they become boring or monotonal on the 3rd song, so many of them are trying something new to the gender some of them reaching amazing things other ones failing or even changing to another metal gender, we are trying to do that difference all of that is reflected on "Biohazard" and soon on the new album, we are taking influences of many metal genders classic and new wave of thrash, thrash death, death, technical death, metalcore, djent, all of them mixing without being thrash metal that is what we are from the beginning.
Do you believe that Bandcamp and other Digital Platforms help the new Thrash Metal Bands? Which, do you think, is the ideal way for a Band to promote its work?
Yes it helps as we said before we are on a digital era were all these kind of recourses are useful to reach new fans not just in the origin country but around the world, many of them ask for a payment to upload your music that's reasonable they have to win something, but they don't give you publishing for that so it can reach potential fans, today a better digital platform for us will be YouTube and the communities that upload material of new bands there to spread their music.
Tell us a few things about the New Underground Metal Scene in Bolivia (Bands, Fanzines, Webzines, Metal Clubs etc.)
Well the underground scene since our first gig to today has changed a lot it got bigger and stronger, the equipment for the bands are better, the organizations that makes concerts are more professional and taking care of the bands, we have more places to play with space to move on scenario and make and enjoyable moment for the audience, more places to sell our merchandise, the fans are more open to new bands or new genders, they enjoy the bands and support them, also they have a great support and respect for the bands that come from other countries and show them the Bolivian metal fans love, the old bands on the scene are becoming more solid and complex creating a healthy competition of who can do much more for the Bolivian Metal, the new bands are just insane nothing compare of when we started, they brings amazing debut albums with great musicians, the bands support each other in every gig we are "Bonded by Thrash" we have great bands like Hate, Azotador, Genetic Infection, Phronexis, Bestia, Psiconauta, Return of Violence, Explosive, Horror cosmico and many more, metal fans and musicians created communities for metal like Thrashermandad or Comunidad metal Bolivia and many pages and groups on facebook that support bands, new material.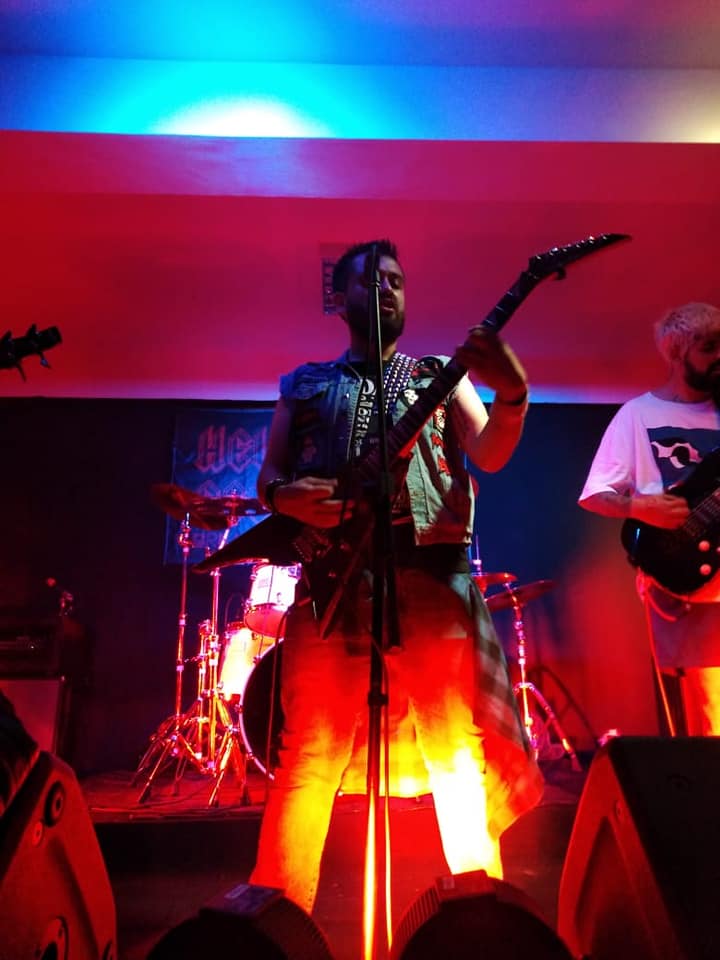 Do you know anything about the Hellenic Metal Scene?
Well not to much , I know many great Greek bands like Suicidal Angels, Bio Cancer, Chronosphere, Extremity Obsession, Exarsis, Rotting Christ.
What are your future plans?
In our near future is to perfect our new songs, we are working on an online concert where we will be playing a new song, also we will be preparing everything for the new record and record it on January or February to release it on May or June.
Thank you very much for your time & Keep up the good work! The closure is yours.
Thank you for the opportunity I really enjoyed the interview it has many great questions, until next time keep doing this great work, and as we always say KEEP THRASHING!!
By Steve the Filthy Dog.
INCIDENCE CONTACT:
https://incidenceofchaos.bandcamp.com/
https://www.facebook.com/Incidenceband